The stars are aligning for real estate investors in a market we've liked for a long time. And it's getting even better.
Billions of dollars … both public and private … are making their way into a re-invigorated space race … in a market already thriving thanks to international tourism, low taxes, strong population growth, great infrastructure, and so much more.
Discover how investors are cashing in on the space race as we discuss Central Florida with a boots-on-ground market expert!
---
More From The Real Estate Guys™…
The Real Estate Guys™ radio show and podcast provides real estate investing news, education, training, and resources to help real estate investors succeed.
---
Love the show?  Tell the world!  When you promote the show, you help us attract more great guests for 

your

 listening pleasure!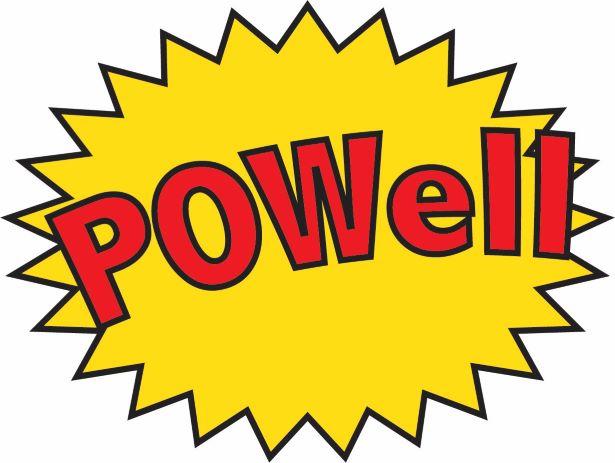 In our last edition, we discussed what gold might be revealing that the Fed isn't … while waiting to see what Fed Chair Jerome Powell would say to Congress.
But now the great and powerful Powell has spoken … and there are a couple of notable nuggets worthy of an inquisitive real estate investor's attention.
According to this report by CNBC, the Wizard of the Emerald Printing Press told Congress …
"… the relationship between … unemployment and inflation … has gone away."
If you're not a faithful Fed watcher (and therefore have a life), you might not know about the Phillips curve. It's been a guiding principle for the Fed interest rate policy for a long time.
It goes without saying (but we're saying it anyway) that interest rates are important to real estate investors.
After all, debt is arguably the most powerful tool in the real estate investor's toolbox. And interest rates profoundly affect both cash flows and pricing.
Many investors rely on their mortgage pro for interest rate guidance. Most mortgage pros watch the 10-year Treasury. But Treasury prices are strongly impacted by Fed jawboning and open market activities.
By watching further up the food chain you can get more advance notice of the direction of rates … and better position yourself to capture opportunity and avoid problems.
Through their comments, Fed spokespeople … chief among them Chairman Powell … send signals to those in the market who care to pay attention.
Of course, sometimes a little interpretation is needed. In this case, it seems to us Powell is being pretty clear.
The Phillips curve … which presumes that full employment leads to higher wages which leads to high inflation (prompting rate hikes to preempt it) … "has gone away".
In other words, don't assume high employment will trigger the Fed to raise rates.
But just in case the message wasn't clear enough, Powell also added …
"… we are learning that the neutral interest rate is lower than we had thought …"
In other words, there's a NEW normal in town … and the Fed is abandoning (just like Peter Schiff has been telling us they would) rate hikes and tightening.
But unlike Peter Schiff, the Fed is just now figuring this out.
So the great and powerful Wizard pulled not one, but TWO doves out of his hat.
(For the un-initiated, when the Fed is "hawkish", it means tightening the currency supply by raising rates … while "dovish" is easing … like quantitative easing … and lowering rates)
It seems the Fed looked over the economic landscape … (and over their shoulder at the real estate guy in the White House) …
… and concluded the punch bowl fueling the longest recovery in history needs to be spiked again.
You might agree or disagree.
But it doesn't matter what YOU think the Fed SHOULD do. We're pretty sure they're not asking you. They're sure not asking us.
They think what they think. They do what they do. And THEY are the ones behind the curtain with their hands on the levers.
Our mission as a real estate investors (accumulators of mass quantities of debt used to control assets and cash flows), is to watch and react appropriately.
So here's some food for thought …
Fed "dovishness" usually translates into higher asset prices … primarily stocks and real estate. Equity happens!
It's EASY to get enamored of equity growth based on momentum (price changes) and not fundamentals (income). Be careful.
Sometimes the Fed loses control or misses a major problem until it rolls over the market.
If your portfolio is anchored with strong fundamentals, you're more resilient.
Equity is wonderful, but fickle and unproductive.
If your balance sheet is telling you you're rich, but your cash flow statement doesn't agree, you're not really rich.
Read that again.
The key to resilient real wealth is durable passive income. And rental real estate of all kinds is a time-proven vehicle for building durable passive income.
But wait! There's more …
It's no secret President Trump wants to weaken the dollar … and has been pressuring the Fed to make it happen.
Based on the Fed's recent shift of direction, it seems it's not just interest rates headed down … but the dollar too. The currency war could be about to escalate.
And remember … the dollar has a 100+ year history of losing purchasing power.
So if you're betting on the direction of the dollar long term … we think DOWN is the safer bet. And right now it seems that what the Wizards are planning.
This is where real estate REALLY shines.
That's because an investor can use real estate to acquire enormous sums of dollars TODAY (via a mortgage) which effectively shorts the dollar.
Those dollars are used to buy tangible, tax-advantaged, income-producing, real assets which not only pays back the loans from their own income …
… but unlike debt, grows nominally (in dollars) in both income and price as the purchasing power of the dollar falls (inflation).
That's why we say, "Equity Happens!"
And when it does, it's a good idea to consider converting equity into cash using low-cost long-term debt, and then investing the proceeds in acquiring additional income streams and assets.
Of course, you can only do that when the stars of equity, lending, and interest rates all align. Right now, it seems they are.
We think last week signaled an important change of direction. And while the financial system is arguably still weak, it's working …
… so it might be a good idea to do some portfolio optimization while the wheels are still on.
Until next time … good investing!
More From The Real Estate Guys™…
The Real Estate Guys™ radio show and podcast provides real estate investing news, education, training, and resources to help real estate investors succeed.
---
Love the show?  Tell the world!  When you promote the show, you help us attract more great guests for 

your

 listening pleasure!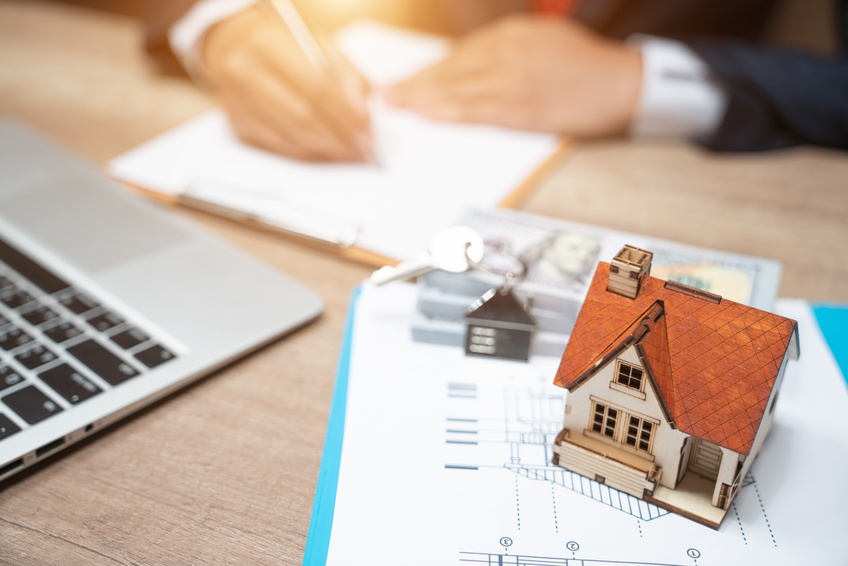 When it comes to positive cash-flow, there are two things more important than your investment property … your market and your team. 
Our good friend Terry Kerr at Mid South Home Buyers knows this better than anyone. 
Terry and his team have cracked the code for consistent cash-flow from rental homes in one market … and are expanding into another!
We sat down with this world-class investor to find out why, where, and how he is creating positive cash-flows with turnkey rentals. 
In this episode of The Real Estate Guys™ show, hear from:
Your cash-flow crazy host,

Robert Helms

His go-with-the-flow co-host,

Russell Gray 

Owner and founder of Mid South Home Buyers,

Terry Kerr

New investor contact at Mid South Home Buyers,

Liz Nowlin
---
Listen
---
Subscribe
Broadcasting since 1997 with over 300 episodes on iTunes!
---
Review
When you give us a positive review on iTunes you help us continue to bring you high caliber guests and attract new listeners. It's easy and takes just a minute! (Don't know how? Follow these instructions).
Thanks!
---
Market, team, and cash-flow
We're talking about a resilient market that has been a great cash-flow area for YEARS … Memphis, Tennessee. 
When we first looked into the Memphis market it was a little blue-collar town and the bankruptcy capital of the United States. 
Price points were low … and on paper it looked like cash-flow was solid. 
Many investors are suspicious of high cash-flow markets … they often mean high expenses, high turnover, tough demographics, and difficult management. 
But when markets get overheated and financing goes away, what really matters is cash-flow.
You can make money in these types of markets … you just need to have the right team. 
A team that has … for us … stood head and shoulders above the rest has been Terry Kerr and the experts at Mid South Home Buyers. 
Terry and his associate Liz Nowlin run the gold standard investment operation in the Memphis area. They have over 2,500 homes … and a waitlist of eager investors hoping to partner with them. 
So, Mid South Home Buyers is expanding into a new market … and they're here to share what they've learned in Memphis … and their predictions for future opportunities. 
Creating turnkey investments
Terry is Memphis born and Memphis raised. He started buying and flipping properties … and ended up forming a property management business. 
Now, his team at Mid South Home Buyers purchases homes, renovates them, leases them to residents, and sells them to investors. 
Terry and his team have some creative approaches to the process. 
Homes are outfitted with the same fixtures … saving time and purchasing power. 
And they now purchase materials directly from suppliers … basically building their own personal hardware store … opening budgets to more rehab for each property. 
Essentially, they're creating turnkey investments. They find the property, figure out what needs to be done, do it, and find a tenant. 
Not to mention that they manage about 2,700 houses in Memphis, too!
It's all about becoming more efficient … and efficiency leads to cash-flow. 
The biggest … and really only … complaint we hear from investors is that Terry and his team only operate in Memphis … but now they're delving into another market. 
They're moving to … Little Rock!
Making the move to Little Rock
We've had our eyes on Little Rock for a while now. It's definitely a market on the move. 
Little Rock is about two hours away from Memphis … and it's a greater population that covers a greater area. 
The Little Rock properties will look just like those in Memphis … the same renovation materials, same fantastic price-to-rent ratios, and the same long warranties and occupancy guarantees. 
"We're going to be doing the same top of the line rehab with slightly under market rents to give us the best occupancy rate. Right now in Memphis, we're at 99.4 percent occupancy," Terry says. 
But in any venture … it's important to expand to meet investor demand without compromising quality. 
"It took us several years to make the jump to Little Rock, because we wanted to make sure that our systems and foundations were built correctly," Terry says. 
If the rehab is high quality … then the resident is happy. When the property doesn't break down for the owner … then the owner's happy … and they buy more properties!
Since Little Rock is so close to Memphis … Mid South Home Buyers can keep central command in the same location.
Arkansas has excellent tenant-landlord law and tons of houses in the "goldilocks construction style" … not too big, not too small. 
"We've got a lot of beautiful brick houses between 1,000 and 1,500 square feet, three bedroom, two bath, ranch-style homes built on a slab. It's a good, low-maintenance construction style," Liz says. 
And the really great thing? All of these Little Rock properties will be offered straight down the waitlist … music to investors' ears!
Advantages of a turnkey operation
There are several advantages to considering a turnkey operation … one where everything is done for you. 
First, you have a quality renovation every time. 
When you work with a company like Mid South, which holds every renovation to an identical standard, you know what you're getting. 
Mid South homes have a brand new 30-year roof, new water heater, new furnace, new air condenser, and everything from door knob handles to ceiling fans with bumper to bumper one-year warranties. 
Second, it's easier to keep accountability in one place. 
Since Mid South is there from start to finish, they can offer you a lifetime occupancy guarantee … if your property is vacant for more than 90 days, they start paying you rent on day 91. 
"And we're proud to say we've never spent a penny on that. because our properties don't stay vacant that long," Liz says. 
Third, you can see what you're getting … in every phase of the process … before you invest. 
When Mid South clients take advantage of viewing the inventory in person before buying … it pushes their confidence through the roof. 
"I give potential investors a tour of our offices and show them houses in four stages of renovation, so they walk away with a great understanding of our business model," Liz says. 
And, they get a taste of some world class barbecue … it is Memphis after all. 
Whether it's your first investment or your 400th … turnkey rentals could be the positive cash-flow solution you're looking for. 
Listen in to the full episode to learn more!
---
More From The Real Estate Guys™…
The Real Estate Guys™ radio show and podcast provides real estate investing news, education, training, and resources to help real estate investors succeed.
---
Love the show?  Tell the world!  When you promote the show, you help us attract more great guests for 

your

 listening pleasure!
The real estate story behind Walt Disney World in Florida has a valuable lesson for investors today … and it's not what you think.
If you're unfamiliar, Walt Disney decided to create a new and improved East Coast version of his epic California Disneyland. But he needed land … LOTS of it.
So he went to Florida.
By then, Disney was a household name and the success of Disneyland was well known. This created a problem for Disney.
If local landowners realized Disney was behind the assemblage of land needed to build another park, it could take a lot more time and money to get the project done.
So even when the land deal hit the news in May 1965, Disney waited months to announce his plan to build Disney World.
The obvious lesson is to avoid showing deep pockets when the other party has leverage.
But that's not why we're talking about it today.
There's something else going on in the world … something we've been watching for some time … that could become one of the biggest financial stories in the last 50 years.
So while financial reporters hang dutifully on every word that proceeds out of the mouth of Jerome Powell today…
… there's another voice in the marketplace only a few nut jobs (like us) are paying attention to.
Gold. And yes, this matters to real estate investors.
But it's not what gold is doing in response to what the Fed says. It's about what gold is saying about the state of the system that the Fed is not.
Of course, there are implications for you and your investments … real estate and otherwise.
The quandary for pundits everywhere is why the Fed is considering lowering interest rates in the midst of "the greatest economy ever".
Typically, interest rates are lowered to stimulate a sluggish economy.
Sure, it's possible the economy could be far less robust than claimed.
You probably know this is now officially the longest "recovery" on record … so perhaps a preemptive boost is a good idea.
Maybe the Fed is simply yielding to President Trump's pleas to go tit for tat with those pesky currency manipulators … to help keep America's exporters competitive.
If you read the financial news, it's easy to get lost in all the conjecture surrounding the dollar, the Fed, the economy, and interest rates.
But while people are bickering about political intervention in monetary policy, and what it all means to asset values …
… central banks around the world have been quietly stocking up on gold at the fastest pace in 50 years.
So what?
Think of Wall Street and insider trading. When insiders of a corporation buy or sell … it's often because they know something others don't.
Savvy stock traders watch these moves for clues about the future of the stock.
When it comes to money … or more accurately, currency … you can't get much more "inside" than central banks.
It's reasonable to think they know something.
Most "investors" look at gold as a trading vehicle … something to buy and sell in order to create currency "profits" in the same way a flipper trades houses to generate currency profits.
But central banks can print currency … at next to no cost. They don't need to trade gold or anything else to generate currency. They can print all they want.
Think about that.
Could it be gold has another role in international finance?
Apparently, China and Russia think so. Along with Poland, Hungary and Malaysia … to name just a few. The list is long.
Another notable advocate for putting gold back in money is Judy Shelton. Shelton is President Trump's latest nomination to the Federal Reserve Board.
It's also notable that of ALL the things Fed Chair Jerome Powell could say in his limited testimony to Congress, he chose to warn them against a return to the gold standard.
Maybe it's just us, but reminds us of this admonition from the Wizard of Oz …
"Pay no attention to that man behind the curtain!"
So what does all that have to do with Disney?
Remember, Disney wanted to accumulate land without anyone realizing what he was really up to. Everyone just looked at each deal as a one-off.
Disney and his team were careful to be sure no one saw the master plan until he unveiled it.
(Of course, people playing close attention figured it out … but by the time the masses knew, the deal was done).
But think about this …
If YOU had an unlimited credit card, no ethics, and knew you were about to go bankrupt … might you use your credit to buy and stash things of real value before the card is shut off?
If the players in the casino know the house is about to go bust, there's a mad dash to cash in the soon-to-be-worthless chips.
Just remember, these are big, lumbering central banks and a worldwide financial system. "Soon" can take months … or years.
So no one knows exactly when the tipping point comes. It's slow at first … and then all at once.
We've been watching this story develop since we first wrote about it in our Real Asset Investing report in 2013.
We discuss it in more detail in the videos of our more recent Future of Money and Wealth conference.
It's clear there's SOMETHING going on …
The ultimate currency insiders are aggressively acquiring gold. Nations who had entrusted their gold to third parties are steadily repatriating. Perhaps not so trusting anymore?
Lots of things going on geo-politically have no apparent rhyme or reason, until you look past the chatter about democracy and human rights … and just follow the gold and oil.
Richard Nixon shocked the world on August 15, 1971 when he changed the entire global monetary system in a "temporary" defense of the dollar.
Gold and oil spiked as the dollar collapsed. Interest rates were eventually hiked to over 20% to save the dollar. Every individual and business on the planet was affected.
Some people lost fortunes while others made them. The difference was (and still is) awareness, preparation, and a willingness to act when others stand paralyzed.
Some people noticed the exploding debt of the 60's, the silver coming out of the coins in 1964, and the French President's public warning about misplaced faith in the U.S. dollar.
People paying attention back then positioned themselves to prosper in spite of … or more accurately, because of the turmoil.
That's why we attend and produce investor mastermind events like the New Orleans Investment Conference and the Investor Summit at Sea™.
It's where we talk with alert investors and savvy thought leaders … searching for actionable intelligence in a noisy, chaotic world.
Though largely ignored and misunderstood by many on Main Street, there's a very public and aggressive global search for alternatives to the U.S. dollar.
Whether it's gold, crypto, the yuan, or something else … if and when a viable alternative to the dollar is embraced by the rest of the world …
… Americans could well be faced with spiking interest rates (the Fed will lose control), a collapsing dollar, rising asset prices in dollar terms (inflation), falling values in real terms, and a contracting economy (recession).
Those with low fixed-rate debt, real assets (including gold), cash-flow producing investments (like rental property), are likely to be big winners.
The world didn't END when Nixon reset the system. It just changed.
So this isn't doom and gloom … it's hope and opportunity … IF you're among the aware, prepared, and prone to act.
After all, if you own solidly cash-flowing properties in affordable markets, while holding a chunk of your liquid reserves in gold (with no counter-party risk) …
… and nothing happens, how are you worse off?
But if gold is the canary in the coal mine signaling that the Wizards are up to something, it might be smart to be hedged.
Until next time … good investing!
More From The Real Estate Guys™…
The Real Estate Guys™ radio show and podcast provides real estate investing news, education, training, and resources to help real estate investors succeed.
---
Love the show?  Tell the world!  When you promote the show, you help us attract more great guests for 

your

 listening pleasure!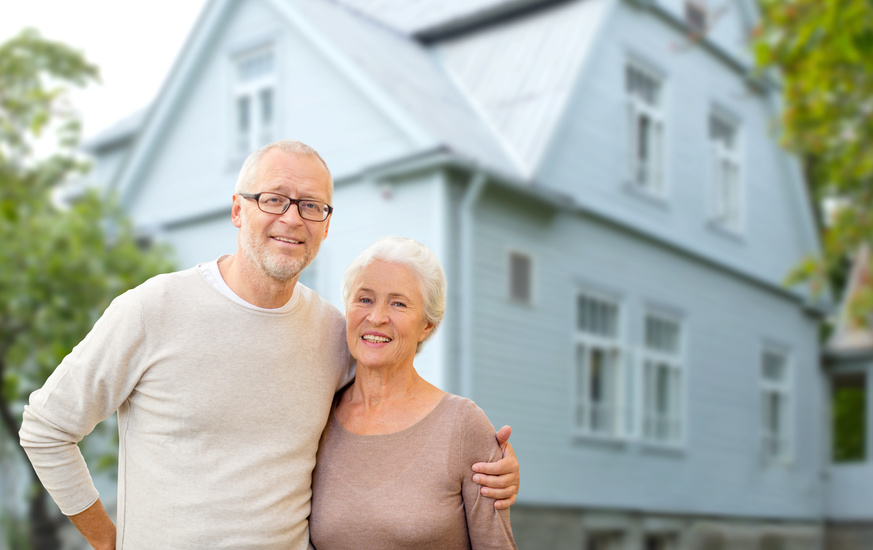 The only thing better than one investment opportunity … is two investment opportunities!
We've talked about senior housing and opportunity zones before … but what happens when you combine the two?
The combined demographics and tax incentives of these investment niches create exciting possibilities!
We sat down with a successful real estate entrepreneur who is putting senior housing and opportunity zones together into a creative … and profitable … investment play. 
Discover how to ride the wave of demand and capital to create a WINNING investment strategy. 
In this episode of The Real Estate Guys™ show, hear from:
Your riding-high host,

Robert Helms

His here-for-the-ride co-host,

Russell Gray 

CEO of Sage Oak Assisted Living,

Loe Hornbuckle

Loe's partner and construction developer,

Austin Good
---
Listen
---
Subscribe
Broadcasting since 1997 with over 300 episodes on iTunes!
---
Review
When you give us a positive review on iTunes you help us continue to bring you high caliber guests and attract new listeners. It's easy and takes just a minute! (Don't know how? Follow these instructions).
Thanks!
---
Opportunity zones sweeten the deal
We've been talking a lot lately about opportunity zones … but today we're going to focus on taking the idea into the real world. 
You may have heard Loe Hornbuckle on our show before. He specializes in senior housing. 
Loe recently began a new project … and discovered that the land was inside an opportunity zone.  
His team began to pay attention to how they could structure the deal around opportunity zone incentives … and he's here to share what he has learned from the process so far. 
A word of caution before we dive in … be careful about picking an investment purely for the tax breaks and overlooking the real fundamentals of the deal. 
Loe sought out a location that was a good place to do business, fit in his niche, and gave him a unique selling proposition. The opportunity zone just sweetened the deal. 
Prepare for the silver tsunami
Let's start with the silver tsunami. In a few years, baby boomers will be looking for assisted living … and the industry needs to be prepared. 
But that's still a ways off. Loe says his average client is 87 years old. The oldest baby boomers are still about 75. 
That means there is time to get in the game and get prepared. 
A lot of times when people talk about senior housing, they're really talking about active adult communities, independent living, assisted living, dementia care, and skilled nursing facilities all under one umbrella. 
But it's important to look at each of these areas as its own asset class. 
The type of person that wants to live with other people 55 and up and play golf with their buddies is totally different than a person who may not be able to walk independently anymore. 
And when the baby boomers come looking for senior housing, they're going to demand things that their predecessors didn't.
Baby boomers want smaller, more intimate environments where they are around people that are like-minded in some way. 
Maybe they like the same music … or have the same cultural heritage … or even have the same medical condition. 
In Loe's case, he began Sage Oak Assisted Living and Memory Care in 2015. It's basically a boutique assisted living and memory care company. 
"What we do is focus on small facilities that are designed to make people feel more comfortable in a homelike environment," Loe says. 
When most people think of assisted living, they picture a nursing home. But Sage Oak's facilities are light, airy homes designed for anywhere from 8 to 16 people. 
Loe currently operates five of these locations in Dallas. 
But with the silver tsunami on the horizon, Loe is looking to expand his idea … more beds but preserving the intimate setting. 
For Loe and his team, the answer is raw land development into planned care communities. 
Think of it like a residential neighborhood … but instead of 3000 square foot homes that house single families, these are 9,000 square foot homes designed for 16 seniors. 
These independently owned houses operate as independently licensed facilities … some as assisted living and luxury assisted living and others as dementia care.  
And these houses can be tailored and changed over time to provide the personalized environment residents are looking for … allowing you to operate in any niche you feel the market is lacking. 
Obviously you would never exclude anyone, but you could help them find a house that they are most interested in. 
"One house might be for people with diabetes. Another might be kosher, with a kosher chef and visits from the local rabbi. The house next-door to that one could have a Korean chef and Korean newspapers delivered daily," Loe says. 
Sage Oak has two such projects underway right now … one in Texas and one in Louisiana. 
A natural partnership
Loe's partner, Austin Good, hails from the construction development side of real estate. 
Austin is a single family, build-to-rent developer … and that's essentially what Loe and his team are creating. 
Starting from the ground up in building these campuses offers the advantage of control … controlling the process of creating the campus and controlling the end experience offered to residents. 
And now, the Texas development has the added advantage of being in an opportunity zone. 
"We selected a piece of land in Denton, Texas, to build a campus and discovered it was in an opportunity zone," Austin says. "So, we had to rework our model a bit.
For example, Austin says they weren't necessarily looking at a 10 year hold period at the start … but now they are making changes to gain the biggest tax advantages. 
An opportunity zone location also gives Loe and Austin the ability to offer investors a chance at making some money tax free … quite the incentive to come on board!
Senior housing is a natural companion to the opportunity zone structure for a lot of reasons. 
Since opportunity zones are typically in lower income or rural areas, you probably aren't going to build a luxury hotel there. 
But if you create a reputation as the "go-to" place for senior housing, most people won't mind driving a bit further … because the outcomes are so much better at your location!
"Our Denton project is about 10 minutes away from the luxury assisted living facilities in the area, so it's not a difficult pitch for us to say, 'Drive a few more minutes and be in a more intimate environment with a better caregiver ratio,'" Austin says. 
Another major opportunity zone benefit … access to an untapped workforce of caregivers. 
The number one problem CEOs in the senior housing space are facing is access to good caregivers. 
Opportunity zones located in lower income or more rural areas tap into a workforce that may live too far away to work at other facilities.
Find your winning opportunity
For people who are concerned about taxes and wanting to maximize their return, investing in a niche opportunity zone project can be … well … a great opportunity. 
You still get all the advantages of real estate … like bonus depreciation … and now you can get your capital back. 
It essentially allows you to make a better return on a post tax basis. 
As always, check with your tax professional to find out what will work best for your portfolio. 
And listen in to the full episode for more on how senior housing and opportunity zones can be a winning formula!
---
More From The Real Estate Guys™…
The Real Estate Guys™ radio show and podcast provides real estate investing news, education, training, and resources to help real estate investors succeed.
---
Love the show?  Tell the world!  When you promote the show, you help us attract more great guests for 

your

 listening pleasure!