***SAVE THE DATE!***
February 26th through March 5th, 2016
♦ Miami   ♦ Cozumel   ♦ Jamaica   ♦ Grand Cayman   ♦ Bahamas
***Public Registration Opens Soon***
Alumni Registration is underway!   If YOU want to be NEXT IN LINE…simply fill out the form below.
REGISTRATION OPENS TO THE PUBLIC VERY SOON!
Because of LIMITED SPACE on the ship, we expect this event to sell out quickly.  The 2015 Summit alumni have already claimed nearly half our reserved inventory.  You can reserve your place for a $1000 per person deposit…AND secure a LOWER Summit number (gives you preferred access to roundtable discussions, optional shore excursions and other limited space events).
Be SURE to get on our Advance Notice List…so YOU can reserve your place ahead of the crowd!
For 13 years, enthusiastic investors from around the globe have come together to study, network and mastermind with each other and thought leaders in economics, real estate, energy, precious metals, tax mitigation, estate planning and asset protection.
Every year we assemble a world-class collection of subject matter experts to focus on the most current challenges and opportunities facing investors.
Past speakers include:

Peter Schiff
CEO and Global Strategist for Euro-Pacific Capital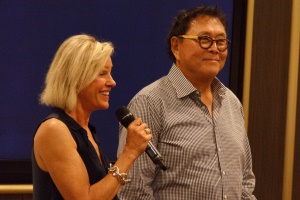 Robert and Kim Kiyosaki
Founders of Rich Dad and best-selling financial author in history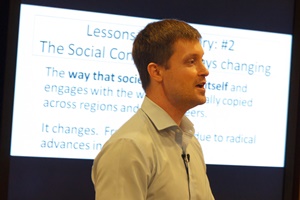 Simon Black
Founder of Sovereign Man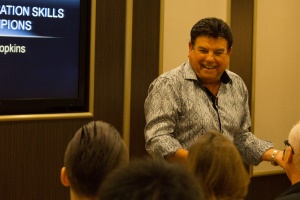 Tom Hopkins


Legendary sales trainer, lifelong investor and best-selling author
And MANY others including…
G. Edward Griffin – Author of The Creature from Jekyll Island
Mark Skousen – World renowned economist and producer of Freedom Fest
Ken McElroy – Best-selling author, Rich Dad real estate advisor, multi-million dollar real estate investor
Robert P. Murphy – Economist, Mises Institute Fellow
Matthew Kerkhoff – Research Director and columnist for Richard Russell's Dow Theory Letters
Tom Wheelwright – CPA, Rich Dad tax advisor, best-selling author, tax strategist
Jeffrey Verdon – Estate planning and tax attorney
Year after year we attract a unique collection of diverse faculty and give you direct access to their collective wisdom in the context of current financial events.
The Summit at Sea™ is unlike ANY other investing conference you've ever attended…
It's not just a conference…and it's not just a cruise.
The Summit at Sea™ is your opportunity to engage in quality interactions with fellow investors and some of the brightest minds in the business.
Enjoy thought-provoking interactive seminars on land and at sea…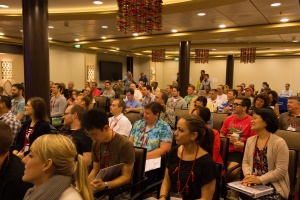 And lively discussions with fellow investors…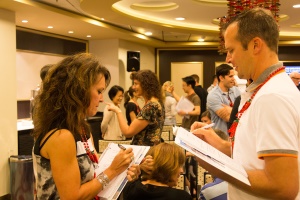 Ask our expert panels your most pressing questions…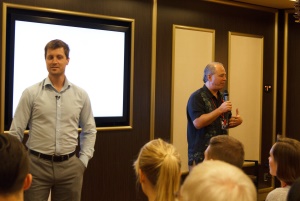 Plus Private Receptions, Dinner Discussions and our famous and fun Social Shore Excursions where you'll make new friends…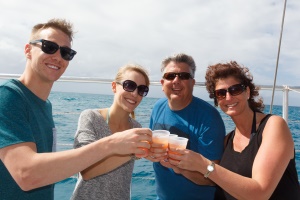 For many of our "Summiteers", the Summit at Sea is a yearly opportunity to get away from the daily grind and take part in a high energy, intellectually stimulating, fun and powerful mastermind experience.  They feel like they've found their tribe.   No wonder so many investors come back year after year!
The 2016 Summit is already halfway sold out with alumni registrations.
Public registration opens SOON and the Summit will sell out fast.
That's because we limit the number of attendees to assure quality interactions with the faculty.
Take advantage of the ADVANCE REGISTRATION opportunity and get on our Advance Notice List.
Please note that cabin upgrades and access to optional VIP and limited space activities are offered in the order of enrollment. So sign up EARLY and secure your place on the list!