"Rock star" is a term commonly used to describe HUGE success in any field of endeavor.
Maybe YOU are dreaming of being a real estate rock star some day!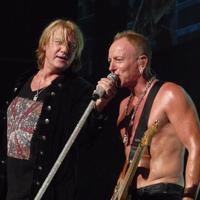 So we thought it would be fun (and instructive!) to sit down with a real life rock star…and see how someone goes from obscurity to super-stardom in their chosen field.
Of course, we didn't want some random one-hit wonder…though we're sure there'd be lots of lessons there too.
Instead we found someone who's achieved both huge and ENDURING success.
Rockin' this edition of The Real Estate Guys™ radio show:
Your rock star radio host, Robert Helms
His roadie co-host, Russell Gray
Lead guitarist for mega-band Def Leppard, Phil Collen
Now right out of the gate, you may wonder WHY we're interviewing a musician for a real estate investing program.

And if you're part of our younger demographic, you may not even know that Def Leppard is one of the greatest selling rock bands in history.
Formed in 1977, Def Leppard has sold more than 100 MILLION albums worldwide.
According to Wikipedia…
Def Leppard is one of only five rock bands with two original studio albums selling over 10 million copies in the U.S.
The band is ranked No. 31 in VH1's "100 Greatest Artists of Hard Rock"
Def Leppard is ranked No. 70 in "100 Greatest Artists of All Time".
And nearly 30 years later, they continue to pack thousands of people into concerts..  We know.  We went to one in Dallas.  It was awesome.
So that's HUGE success.  It's also ENDURING success.  And Phil Collen has been with them since 1982, so he's been a big part of Def Leppard's success.
But success is bigger than just fame and fortune.  
Just think about Elvis Presley, Marilyn Monroe, Jim Belushi, John Candy and a long list of other rich and famous entertainers…along with all kinds of lesser known corporate executives and hard working entrepreneurs.
So while you're busting your rear building your balance sheet, it's a good idea to build some balance into the process.
Success is also about physical health, long term relationships, and living with passions and purpose.
After all, without these things…how successful are you really?
Of course, when you think of the stereotypical rock star, you don't think about health and long term relationships.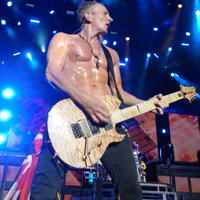 That makes Phil Collen a very rare guy.
Phil's a 57 year old, non-drinking, drug free, vegan who exercises regularly and is more fit than guys half his age…
All the while, Phil continues to rock the house while on tour with Def Leppard…AND still finds time (and energy!) to make music with not one, but TWO other bands.
So if you think YOU are busy…and struggling to stay fit, focused, motivated and effective while building your real estate empire…
We're guessing you could learn a thing to two from Phil Collen…and THAT'S why we wanted to talk to him.
We say all the time that what you think and believe affects the actions you take, which in turn produce the results (or lack thereof) in your life.
So getting a chance to grill Phil on how he thinks about life and work could reveal success principles, patterns and philosophies we can apply to our own endeavors.
You'll discover Phil is a pretty level headed guy and a solid "middle-class" work ethic.
He says in spite of his fabulous success, he hasn't succumbed to believing his own press. He just keeps working on improving himself.
He's also fiercely loyal.
In fact, Phil tells us the amazing story of how Def Leppard's drummer, Rick Allen, literally had his arm ripped off in a car accident…and how his bandmates never thought to replace him.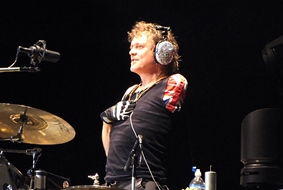 Watching a Def Leppard concert is worth it…just to see Rick Allen play world class drums…with only one arm!
Wow.  And we want to throw in the towel when a tenant trashes one of our units.
Of course, as we've mentioned, the rock and roll landscape is littered with tragic stories of substance abuse, broken relationships and excesses of all kinds.
And Phil confesses there was a time early in his career when he got caught up in some of that.
But he had the vision and humility to realize the path he was on, and made a conscious decision to choose a different path.
So Phil hasn't had a drink in over two decades. He's as fit a guy as you'll ever see…at any age.
The lessons are to know yourself and your goals, to be decisive and disciplined to be true to your mission, vision and values…and to always keep pushing yourself to improve.
Easy to say.  Harder to do.  Unless you're able to unlock your own personal, powerful, compelling why.
We learned a lot from Phil and are inspired to take our personal efforts to the next level.
We trust you'll find great lessons in this episode…which you apply to the daily pursuit of your hopes, dreams and goals…real estate and otherwise!
Listen Now:

The Real Estate Guys™ radio show and podcast provides real estate investing news, education, training and resources that help real estate investors succeed.
So many opportunities…so little time!
In this fifth and final episode of our series on how to get off the beaten path to find better cash flows, we take a rapid fire look at a variety of real estate niches.
We discover there are MANY places an intrepid real estate investor can go to find profits…without fighting with dumb money or institutional giants.
In the studio pulling the trigger on another exciting episode of The Real Estate Guys™ radio show:
Your rapid fire host, Robert Helms
His nearly fired co-host, Russell Gray
If your target is cash flow from real estate…even if your long term plan is to build equity…you're going to LOVE this episode!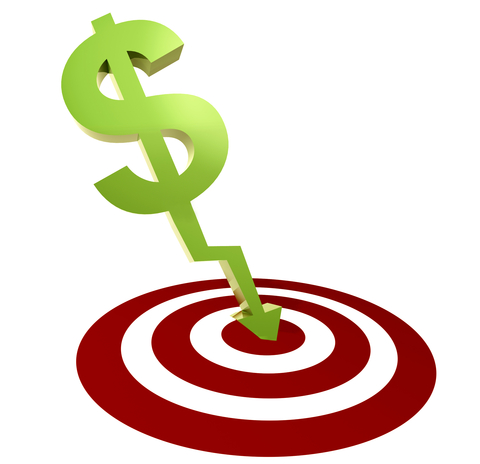 The big picture of finding higher yields is to avoid being Waldo.  He's that kids book character who's always lost in the crowd.
The key to success is finding investment opportunity where others aren't looking.  And you'll be happy to know there are DOZENS.   Here are just a few…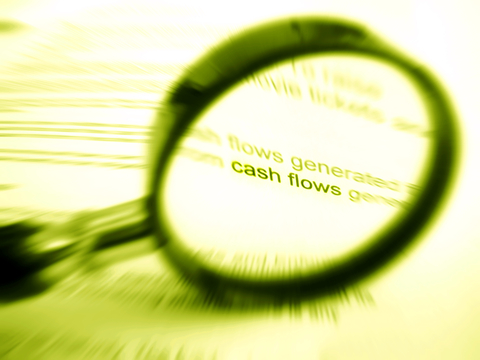 Monetizing Traffic
Whether you have retail space, land strategically located on a busy corner, or a fully leased multi-family or office building, there are people coming, going and passing by.
That traffic is valuable…to someone.
Think about WHO that someone might be, and you may have a potential "tenant".
Here are some examples:
Kiosks and Vending Machines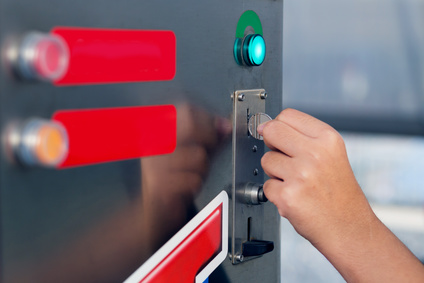 Leasing space to a kiosk or vending machine operator on a flat rate or revenue sharing basis can be a great way to generate low maintenance income from otherwise unused space.
ATM machines, laundry rooms and vending machines of all kinds are among the many potential tenants for spare space. And you don't have to be the operator!
Cell Towers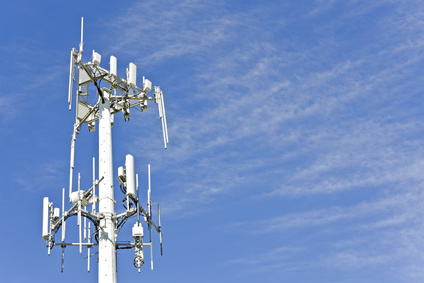 Sometimes you can get rents without having any people involved.  Cell towers are another way to monetize a strategic location to generate low maintenance cash flow.
Personal Services Stations
Each station doesn't take up much space and can be rented to a number of independent operators.  It's a way to create high yield on small spaces while spreading your income stream over many tenants.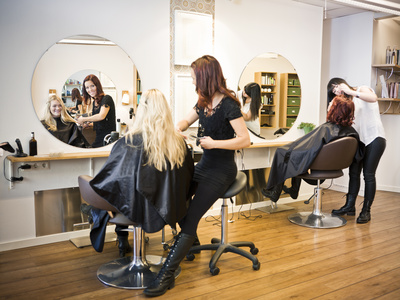 Specialized versions of this include hair and nail salons.  They may require modifications to plumbing, but are otherwise fairly simple in terms of property improvements.
Other examples are mobile massage stations where an operator sets up a table or chair, but nothing is permanent.
Classes and Gatherings
Sometimes an unused empty space can be rented out on long term or short term basis…all the way down to per use…for things like Bingo night, flea markets, fitness classes or dance classes, small presentations, etc.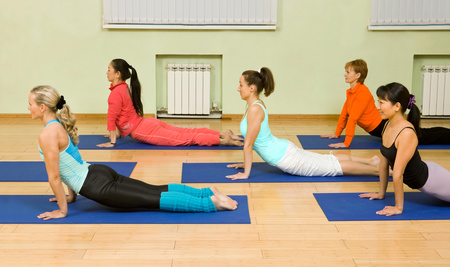 It's amazing how much cash can be generated from just a room and some mats or folding tables and chairs!
Pop-Up Stores
Another use for vacant space…this time of a retail nature…are "pop-up" or seasonal stores.  The most notable is probably a Halloween store, but there can be others.
"Undesirable" Real Estate
Sometimes there's real estate that doesn't seem very useful at first glance.  But with a creative mindset, you can find ways to make even the ugly duckling properties generate cash…
Document Storage
Sometimes buildings in less desirable locations, or with limited parking, or not worth prettying up, can be converted into offsite document storage.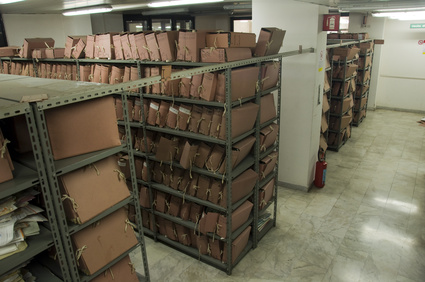 Some businesses are required by law to retain voluminous amounts of hard copy documents which are seldom if ever accessed because they've been scanned.
Often these businesses are financial, legal or medical…and they're paying high rent for their office space.  It makes no sense to pay premium office rates to store seldom used boxes of documents.
Land
James Rickards, author of Currency Wars and The Death of Money (both on our Recommended Reading list), argues that one of the best places to store and protect wealth from the long term downward trend of paper money…is in vacant land.
The knock on land, like gold, is that is doesn't produce cash flow.
But it can!  And in more ways than one…
Temporary or Seasonal Tenants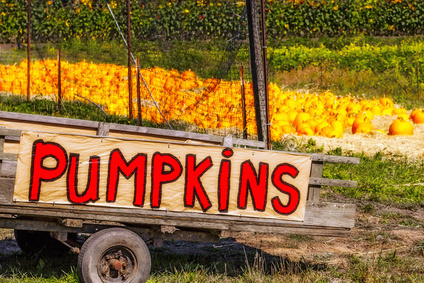 Vacant land can be used for pumpkin patches, Christmas tree sales, traveling carnivals, parking for major events, and more.  If the land is located in a busy place, this is another way to monetize traffic.
Long Term Tenants
Properly permitted empty land can be used to store boats, RVs, trailers or other large items that don't require much shelter from the elements.    This can be a way to generate income from land that's away from high traffic areas.
Like document storage, a large item owner might be willing to drive a little to save a lot…compared to paying higher rent at a fully developed self-storage location in town.
Carry Back Financing
If you have a piece of land you don't want to keep long term, but for whatever reason don't want to or can't sell for cash, you can use it to create a stream of income…simply by selling it on an owner carry back.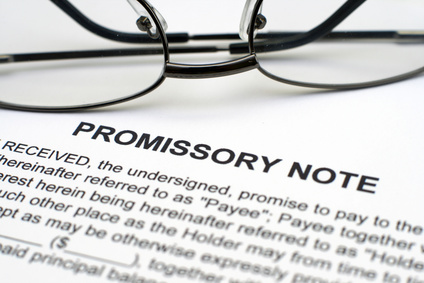 Now you've taken the disadvantage of raw land, which is that it's hard to finance, and made it an advantage…because your buyers will probably pay an above market price and rate for your financing.
And if you combine owner financing with the "pizza" strategy (taking a whole pie and selling it in smaller pieces), you can create multiple income streams on higher values.
In fact, we know people who like this strategy so much, they borrow cheap money from easily re-financed properties to purchase chunks of land for "cash", then sub-divide and sell the pieces with owner financing.
The down payments get them most or all of their money back, and they retain the cash flow from the loans…at a rate much higher than the original loan.
Now they can take their cash and do it again.
Ranch and Farmland
A variation on the land theme is agricultural land.  Once again, you're generating income from a plot of land.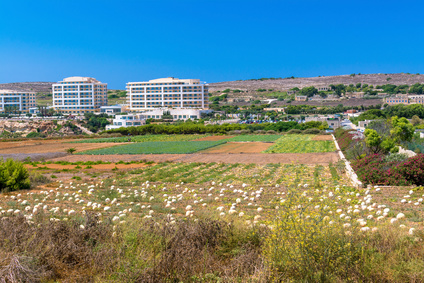 It can be as simple as leasing out some excess acreage to a farmer.
This might be some land next to a home or restaurant leased to a grape grower, or acres of land for crops of nearly any kind from food to timber.
You can also lease land for storing or grazing livestock.
Specialty Properties
People and business will pay rent to use real property in MANY different ways.  Some of our FAVORITES are…
Self-Storage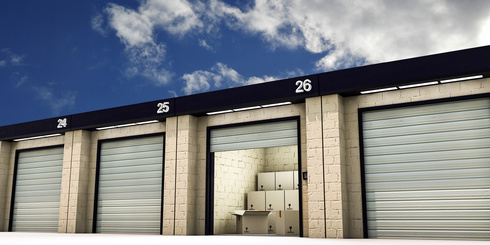 Another form of retail with no people…or very few.  And as people downsize to save money, they hate to part with their junk.  So they rent space to store it.
But it's not just middle-class folks.
Specialized storage, like fancy boats and RVs or exotic cars can be a way to collect self-storage rents from a more affluent customer.
Mobile Homes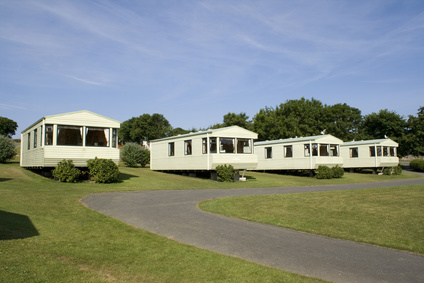 Another fun one.  Usually, you don't own the structure.  Just the dirt.  So your tenants are home-owners, just not dirt owners.  And they tend to be longer term, lower hassle tenants.
Assisted Living Facilities
With 10,000+ baby boomers retiring every single day, there's a growing population of aging people who will eventually need help caring for themselves.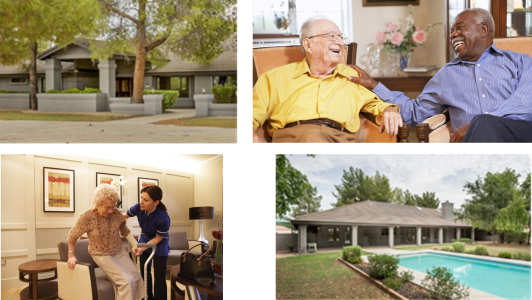 Not everyone will want or need a nursing home.  Many won't want to live in large compounds that look more like hospitals than homes.
For those aging seniors who want the warmth and companionship of a home and friends, but still need someone to help them with their day to day living, assisted living facilities can be a great answer.
And assisted living facilities are a fantastic investment opportunity as well.
We did an entire episode on this topic with our good friend, Gene Guarino.  Gene's also been kind enough to do a webinar on how to invest in assisted living facilities, which is available in our Special Reports library.
The Opportunities are Endless…
Even with five full episodes dedicated to the Search for Yield, we have only scratched the surface.  And that's what we LOVE about real estate.
While investors in bank accounts and bonds get next to zero compensation for the very real risks they take… corporate profits are strained by a weak economy…and stock prices gyrate up and down like the Tower of Terror with every breath that proceedeth out of the mouth of Janet Yellen…
Real estate just keeps on being real…serving real human need of ALL kinds…and generating better and more stable cash flows than just about anything else out there.
Listen Now: 
The Real Estate Guys™ radio show and podcast provides real estate investing news, education, training and resources that help real estate investors succeed.
If you've ever wondered how to invest in commercial real estate, this is a great episode to get started with.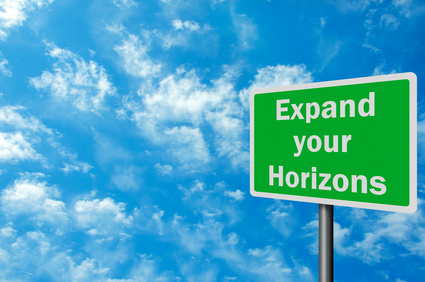 That's because there are MANY ways to make money from commercial real estate.
And as we've been discussing for the last few episodes, with cash flows on residential real estate tightening, alert investors have already begun to widen their horizons.
In The Real Estate Guys™ radio show studio helping you widen your real estate investing horizons through a look at commercial real estate investing:
Your wide open host, Robert Helms
His horizontal co-host, Russell Gray
Commercial real estate is both a deep and wide topic.
Flitting across the surface of the topic, there are three major categories of commercial:  Office, Retail and Industrial.
But that's far from exhaustive.
And then going deep into each of the big three, there are all kinds of sub-categories.  And it's WAY too much to cover in one episode.
So the purpose of this edition of The Real Estate Guys™ radio show is to give you an overview of some of the many options available when you enter the wide, wonderful world of commercial real estate.
Office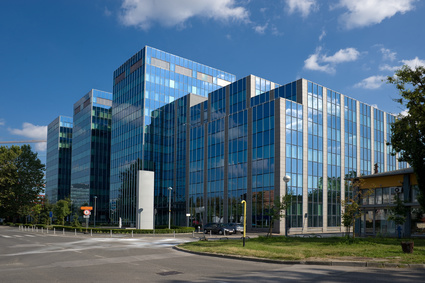 When it comes to office real estate, the first thing most people imagine are office buildings holding white collar workers all sitting at desks starting at computer screens and shuffling papers.
But there's more to office than just that.  And it's a good thing.  Because as technology has empowered a virtual workforce, the need for mainstream office space has been affected.
Today, many people telecommute.  That means less desks…or some cases, shared space.
And with more people free lancing, executive suites and collaboration stations are growing in popularity.
Also, with so many records digitized, it's less important to keep physical records in close proximity of workers.  This reduces the need for high priced office space, while adding to the demand for off-site record storage.
Yes, there are still businesses that retain hard copy documents for many years…often for compliance reasons.
Mixed-Use
Also growing in popularity are mixed-use buildings where people live above offices or retail space.  Part of this shift can be attributed to younger people waiting longer to start families and move to to the suburbs.
Another factor in the popularity of Mixed-Use is traffic congestion and people's desire to reduce the amount of time they spend in cars to go to work, shop and socialize.
Retail

From strip centers, to shopping malls, to single-purpose structures like car washes or that coffee kiosk in the parking lot, retail real estate comes in a variety of shapes and sizes.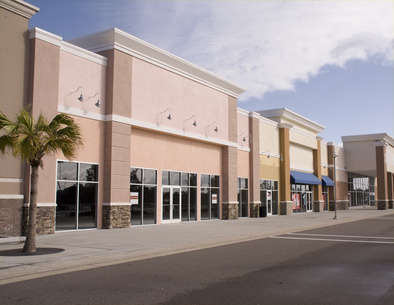 And while office has certainly been affected by technology induced societal changes, retail much more so.
So as a retail real estate investor, it's important to understand how the internet is affecting your tenants, the retailers.
One only needs to consider that Amazon, a company with not a single retail location, has surpassed Wal-Mart in terms of stock market capitalization.
People order MANY things on-line (one of the reasons we love markets like Memphis, Dallas and Atlanta that are distribution hubs).  This means they aren't necessarily going to the corner store to buy them.
Therefore, a smart retail landlord manages his tenant mix carefully…preferring businesses whose products or services require customers to visit them.  You can't order a sandwich, a mani-pedi, or a haircut online.
But it's more than simply making sure your tenants have local customers and aren't losing business to websites.
A good tenant mix will promote cross-selling.  So when a customer comes to the center to drop off their dry-cleaning, they can get get a haircut, or a teeth cleaning, or massage.
In other words, you are helping your tenants leverage each other's traffic, by offering a complimentary mix of products and services and getting more of that customer's spending to happen in your retail center.
Industrial
Although it isn't glamorous, industrial space can be a stable way to generate long term cash flows.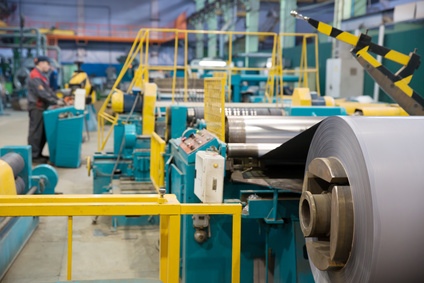 When a business rents a building and loads it up with equipment, whether it's light manufacturing, auto repair or something else…it takes a lot of time and hassle to move.  So they don't.
And they're happy to rent because they don't want to tie up their money in real estate.  They need it for equipment and inventory.
As you can see the list of commercial opportunities is long and diverse.  And we only scratched the surface.
But as people pile into pile into the the ever more crowded residential space because it's easy to understand, if you'll take some time to learn a commercial niche, you may find less competition and more profits are waiting for you.
Listen Now:
The Real Estate Guys™ radio show and podcast provides real estate investing news, education, training and resources that help real estate investors succeed.
Big banks and Wall Street have once again been accused of manipulating a MAJOR financial market.  This time they've been slapped with a lawsuit alleging manipulations of the mammoth Treasury market.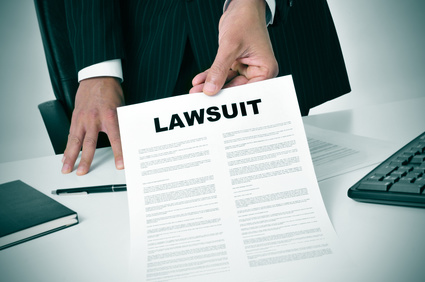 Maybe getting caught in the LIBOR scandal and paying BILLIONS in fines wasn't enough of a hand slap.  Or maybe the fines are just commissions to the government for allowing the Wall Street "boys to be boys".
Who knows?
All we know is that the Fed just decided NOT to raise interest rates, so savers continue to be punished…while flash traders continue to get essentially free money to place highly leveraged bets in the Wall Street casinos.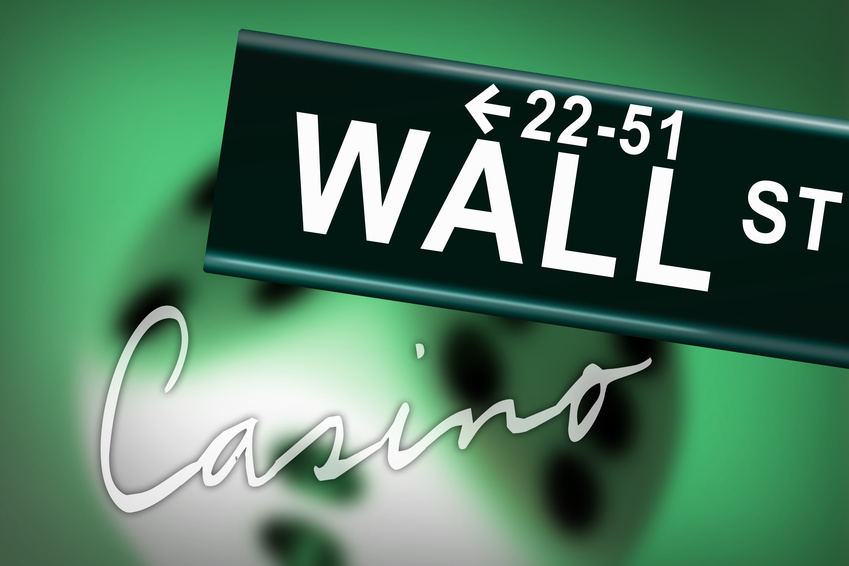 Of course, you probably know you don't have to play their game.  After all, you're a real estate investor.
The challenge is main stream residential real estate has started to attract attention…and capital.  So prices have been going up even faster than rents, resulting in lower cash flows.
In this third episode of our In Search of Yield series, we take a look at private placements as an alternative to both dangerous paper assets and main stream real estate where returns are just a little too thin.
Private placements are simply non-publicly traded investments which up until recently had largely only been available to insiders.  Many people haven't heard that a new law breaks Wall Street's monopoly on investments.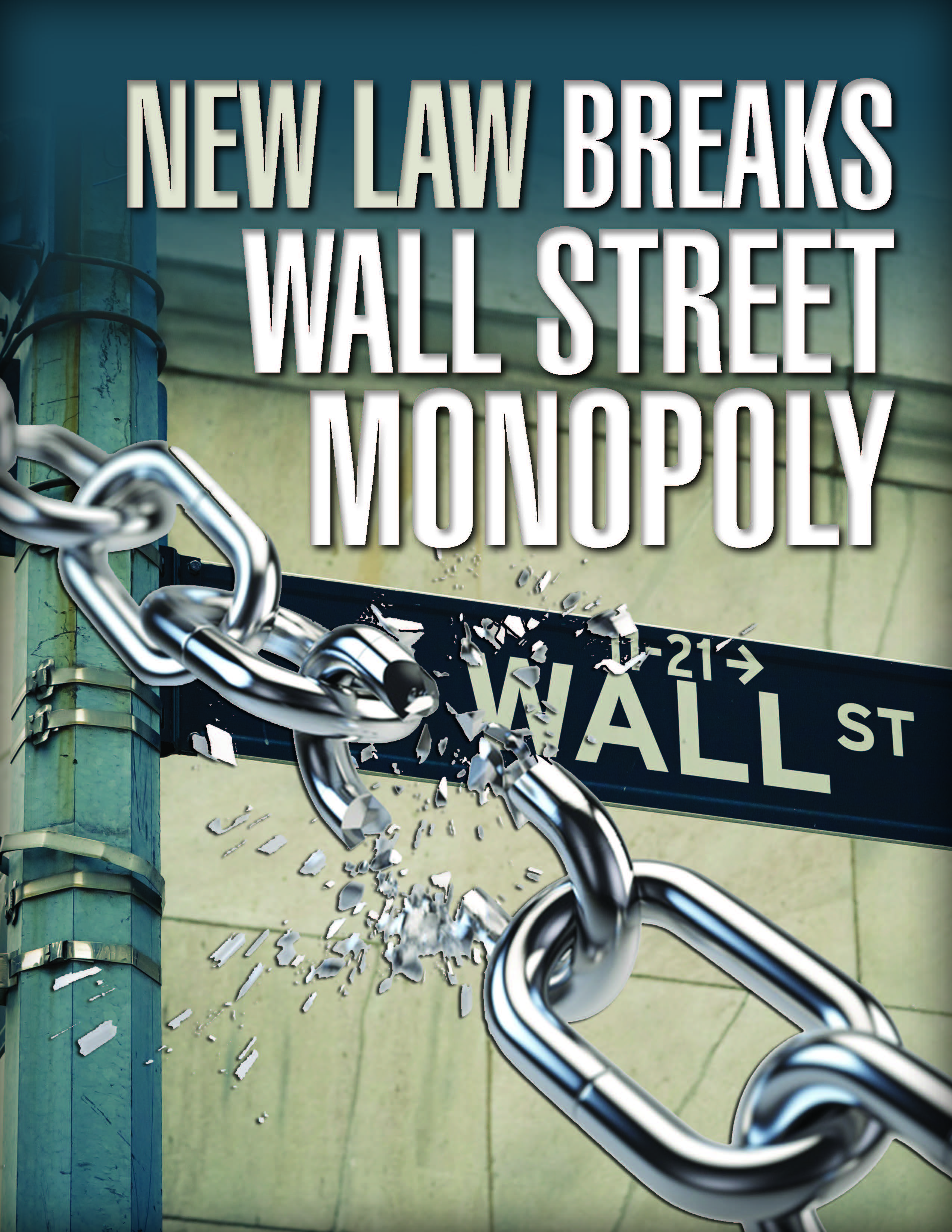 Placing themselves safely in the privacy of the studio for this episode of The Real Estate Guys™ radio show:
Your high yielding host, Robert Helms
His private place mat co-host, Russell Gray
Attorney and regular contributor, Mauricio Rauld
Way back when Mauricio first brought to our attention the provision in the JOBS Act that was loosening the restrictions on raising money from investors without the time, hassle and expense of a public offering…we KNEW this had the potential to be big.
And while a lot of tech folks got on board the crowdfunding bus (and we think crowdfunding is cool…and will eventually be very big), we saw an immediate and direct benefit for real estate investors.
Investors who have more deals than money are now much free to share those deals with investors who have more money than deals (or the time and expertise to chase deals).
Sounds like a match made in Heaven.  That's why we keep producing our Secrets of Successful Syndication seminar.  Syndication is almost always done through private placements.
So if it's gotten easier to offer private placements, then syndication just got easier too.  THAT'S EXCITING!
If you have MONEY you need to put to work…
Then you need to understand the basics of a private offering.  The good news is it's not that complicated.
First, you need to know who you're doing business with.  And it's not just the people, but the legal structure too.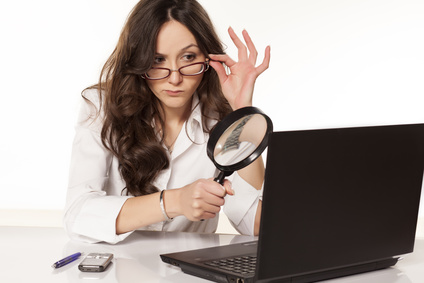 Are the people reputable?  Are they experienced?
What's the legal structure?  Is it in good standing?
Fortunately, in today's internet age, it's fairly easy to find (and rat out) a bad actor.  But you don't just need to rely on a Google search.  There are law firms who can help you check out the people and entities you're thinking of investing with.
Next, you should understand the deal.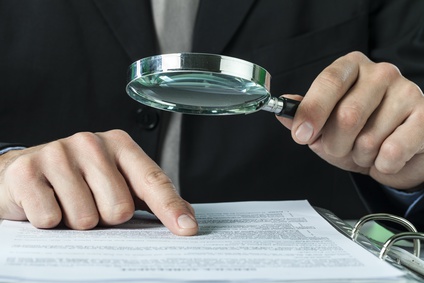 Do you understand the plan for getting in, making money, and getting out?
Many private placements are not liquid like stocks.  So you don't buy and sell whenever you want.
Typically, there'll be an offering period when you can get in (invest).  When the offer is "fully subscribed" the offering period ends.
Then there'll be a holding period.  This is the amount of time the organizer or "sponsor" expects to need to do whatever the deal is.  Often, you can't get your money back out during this period of time.
Then there's an exit.  This is the time when the sponsor expects to liquidate the holdings and return your money to you…with profit!
So when you're looking at an offering, you must consider whether the plan makes sense…and whether it fits with your timing and investment objectives.
Beyond the sponsor and the deal, it's important to be aware of how the investment might impact your tax, estate and asset protection plan.
Most of the time, your ownership in the offering will be as a "limited" investor.  This means your personal risk is limited to only the money you put in.  But that's not always the case.
If you invest as a General Partner (you probably never want to do this) or "Tenant in Common" (TIC), you may have some DIRECT exposure to civil, criminal and financial liability.
The tax structure of the deal is important to know also.  A structure that is "disregarded" for tax purposes simply passes all the tax benefits and liabilities to the owners.
That's not necessarily bad.  In fact, sometimes it's great.  You just need to know and discuss it with your tax advisor.
It's also important to think about what happens if…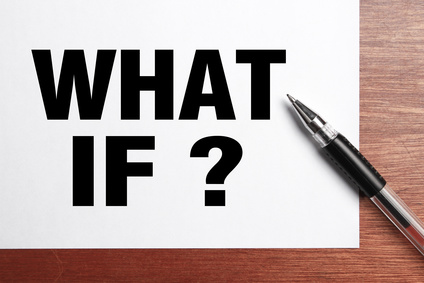 …the sponsor dies or quits
…the sponsor gets sued or goes bankrupt
…the project fails (especially is there's a loan involved)
…a fellow investor gets sued or goes bankrupt
…a fellow investor sues the sponsor
…you need your money back sooner than the project is scheduled to return it
…the project takes longer than expected and you need to wait to get your money back
…the project requires more money than initially planned
And this is just a partial list!
Sound scary?  It is.  But you know what's worse?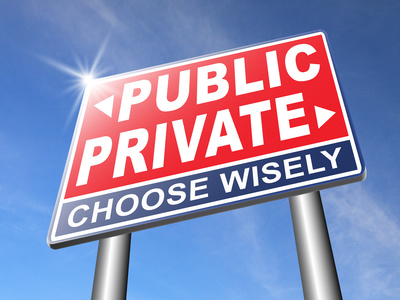 Investing naively in publicly traded offerings like stock, bonds and mutual funds…that you don't understand, operating in shark infested markets by people you don't know, and never asking any questions…except "What happened to my money?" after an unexpected "Black Swan" event crashes markets without warning.
No investment comes without risk.  The best ones come with risks we understand and are managed by people we know and trust.
But there are other advantages to private placements, not the least of which is private placements are PRIVATE.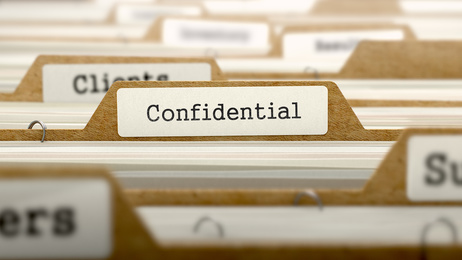 And when constructed properly, they can be VERY private, which means it's much easier to keep your financial holdings out of the cross hairs of financial predators and snoopy governments.
Remember all the mystery surrounding Donald Trump's actual net worth?  Until Trump filed his paperwork and disclosed his holdings, no one really knew.  Trump's holdings were private.  And yours can be too.
If you have deals and you need to raise money…
You should be VERY happy right now!  There's a lot of money looking for the benefits of private placements, including higher yields, better asset protection and more privacy.
And when you learn how to create private placements, you can package up one or more of your deals and offer them to private investors…without the hassle and expense of public registration.
Just remember to think about all of the aforementioned considerations…and make sure your offering is ready to address the many questions a prudent investor would have.  When you do, you'll have something likely to be attractive to investors and their money.
All this to say, this is a VERY exciting time to be either an investor or an entrepreneur…because a whole new world of opportunity has opened for both!
Listen Now:
The Real Estate Guys™ radio show and podcast provides real estate investing news, education, training and resources that help real estate investors succeed.
In the second installment of our series on looking outside of little green houses for higher cash flows, we turn our attention to a Monopoly favorite….big red hotels.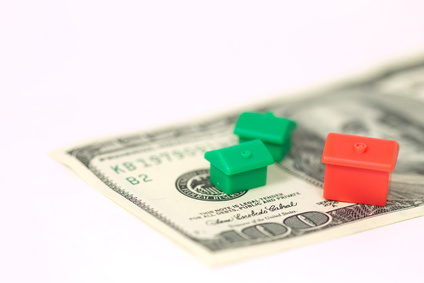 Except in this case, they aren't big, they aren't red…and they aren't necessarily on Boardwalk or Marvin Gardens.
So in this episode, we sit down with a seasoned real estate investor and international boutique resort developer for an insider's perspective on how hospitality real estate works…and where the opportunities are.
In the studio to help us check in to the four-star ideas for hospitality investing:
Your hospitable host, Robert Helms
His last resort co-host, Russell Gray
International resort developer and regular contributor, Beth Clifford
In a world of artificially low interest rates, artificially high asset values, and overtly managed (manipulated?) financial markets…queasy investors are trying to find something real to cling to.
For most investors, that means income.  But not all income investments are created equal.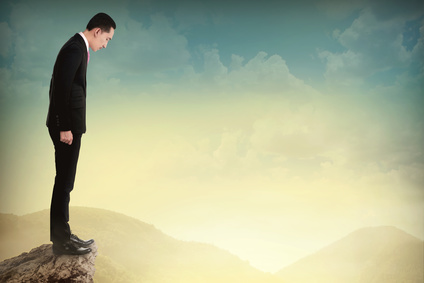 Debt-based investments like bonds expose investors to the triple threat of low yield, default and collapsing principal value.  Yikes!
And with interest rates SO low, and the looming threat of rising interest rates, it seems like bonds would be a scary place to be.
At least with real estate backed debt like private mortgages (NOT derivatives of mortgage-backed securities), the debt is backed up by a real asset.  One that presumably can generate sufficient income to make the payments…even if the lender has to take over operations.
So while we would be very hesitant to use bonds or bank accounts to generate income from debt (remember, when you make a deposit in a bank you are effectively loaning them your money), we'd be a lot more open to making loans against quality cash-flowing real estate.
On the equity side (buying a property versus lending against one), we like to borrow whenever we can generate more cash flow from the property than it costs to borrow.  And with interest rates so low, it's better to be a borrower than a lender in today's market…unless you're able to lend at above average interest rates and still attract credit worthy borrowers and quality collateral.
Now if you're an active residential real estate investor in single-family or apartments, you know that rates are low on both sides of the fence.
That is, though loan rates are low…so are cap rates (cash-on-cash returns).  That's because lenders and borrowers both rushed into residential in search of better yields and security.
That's why we think now's the time to look outside of mainstream residential real estate for better yields.  The principles are the same, but the numbers are better.
In this episode, we consider hotel and resort property investing…and not just domestically, but globally.  And whether you want to play in the debt or the equity side, hotel and resort properties offer some very unique and attractive characteristics.
First, the properties are typically nicer…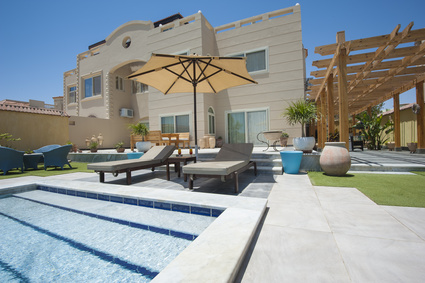 Sure, you could buy or loan against a dump.  But except for motels that are really more like psuedo-apartments for transients, most hospitality properties are operated for a more discriminating clientele.  Therefore, the properties are in good shape and located in nicer areas.
Next, the properties are professionally managed…
While it's true that you can hire a professional manager to handle your single-family home or apartment building, some investors are tempted to practice do-it-yourself property management.
But running a hotel or resort is much more work because instead of monthly or yearly leases, you're dealing with daily or weekly tenancies.  And a good operator is the key to success, and it probably should not be you.
Hospitality has a new guest…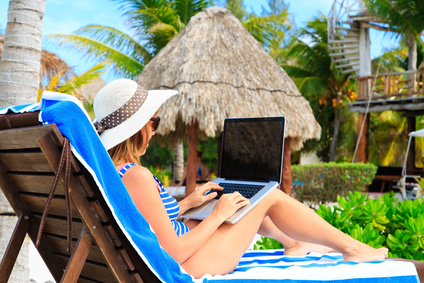 Hotel and resorts are grabbing a new and growing demographic…the mobile workforce.
In today's technology empowered free-lance world, it's easier for people to live a far more mobile lifestyle.  It's no longer necessary to take off work to stay in a hotel or resort.  You take your work with you.
Hospitality properties are easier than ever to market…
The same technology which facilitates a mobile workforce also opens up international markets to the small time hotel or resort operator.  From social media to travel sites, it's just a lot easier for prospective guests to find a property.  So while it's nice to have a big brand affiliation, it's a lot more level playing field for boutique operators to compete for attention.
A sweet spot to store your wealth…
If you invest in a very small property, you may not get the economies of scale necessary to attract a professional operator and generate a respectable hands-off bottom line.
If you go too big, the obvious obstacle is you have to have…or raise…a lot of money.  And then you're competing with other whales.
But there's a sweet spot…above the small-time operator, but below the mega-chain, where an individual investor can play and there's still enough meat on the bone to make it profitable.
And if you can find a niche, or a market, where there's more need than there is supply,  you can get in and stake your claim early.
Rents from the affluent…
One of our favorite things about hospitality investing is it allows us to collect rents from businesses and (relatively) rich people.
When you're buying little green houses or apartments, your customer (tenant) is typically a working class guy or gal…maybe even on some kind of government subsidy like foot stamps, Social Security, Section 8, etc.
These are the first people to feel the pinch of rising food, energy and healthcare costs.  They just don't have a lot of extra money after paying for essentials.  So when their cost of living rises, it makes it harder for them to pay you rent.
And if the government subsidy goes away or is reduced…or if interest rates on your tenants' consumer credit goes up…then it becomes even harder for them to pay you rent.
But, while affluent people would probably never rent their home from you, they'll pay you rent to stay in your resort property.
There are other ways to derive rents from the affluent, but resort property is one of our favorites.
And right now, the yields are much higher than apartments, so we like it even better!
So tune in and take in a heapin' helpin' of our hospitality…discussion, that is.  And consider how you might begin to put some paradise in your portfolio.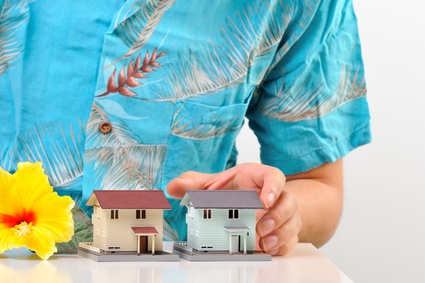 Listen Now: 
The Real Estate Guys™ radio show and podcast provides real estate investing news, education, training and resources that help real estate investors succeed.
Just as ancient hunter-gatherers would migrate in search of sustenance, real estate investors today might be well-served to migrate into new markets and product types to find yields.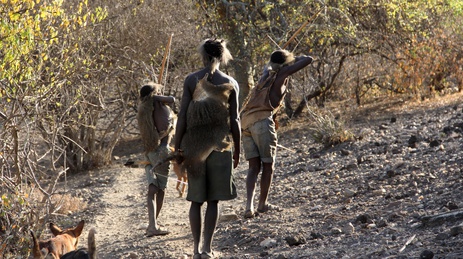 In this first episode in our series on finding yield, we go WAY outside the box of little green houses and red hotels on Main Street USA…and take a look at an eclectic assortment of global opportunities.
In the studio gathering ideas and hunting for opportunity in this episode of The Real Estate Guys™ radio show:
Your heckuva hunter and host, Robert Helms
His nut-gnawing co-host, Russell Gray
Special guest and Uruguyan attorney, Juan Federico Fischer
Special guest and Premier of Nevis, the honorable Vance Amory
Returning guest and international property broker, Jon Greene
Special guest and Myanmar fund manager, James Song
It's no secret real estate has been attracting a lot of investment capital over the last several years.  After the dust settled from the financial implosion of 2008, the most intrepid investors stepped in and started snapping up bargains.  Turns out that was a pretty good idea.
Today, while there are still deals that make sense, it's a lot harder for residential real estate investors to find bargains.
Does that mean it's time to sit out and wait for the next crash?
Only if you're a one trick pony.
But if you're open to new markets, product types and strategies, there are lots of alternatives.  In this episode, we talk to several people about investment ideas we're guessing you wouldn't have come up with on your own.
Uruguay
Up first, we talk to Juan Federico Fischer.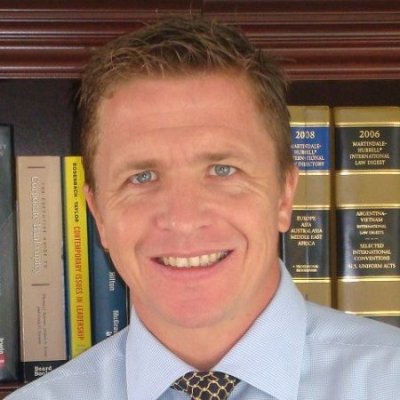 Juan is a lawyer from Uruguay.  But we like him anyway.
When's the last time you talked to a lawyer…or anyone…from Uruguay?
Juan's professional practice helps international investors understand and find real estate investment opportunities in Uruguay…and in particular…farmland.
Long time listeners know we've been very interested in farmland…anywhere…for the last few years.
Farmland investing is a great way to derive income from land, by serving a need that is even more basic than housing.  And unlike residential real estate, where you need to hone in on local jobs.  Farmland investing lets you produce your crop anywhere and the sell it anywhere.
So no matter where the hungry mouths are…and it's a safe bet the world's population is on the rise…you can own land that produces a renewable resource and tap into emerging markets.
Juan explains to us that Uruguay is extremely friendly to foreign investors.  In fact, one-third of the land is owned by foreigners and they're fine with that.  Very cool.
Uruguay is also one of the most advanced countries in Latin America with the highest per capita income.  We would not have guessed that.  But that's why we ask experts.
Nevis
Next, we sit down and visit with the Premier of the tiny Caribbean island nation of Nevis, the honorable Vance Amory.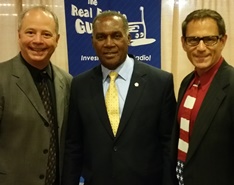 While you may not have heard of Nevis, you've probably heard of Alexander Hamilton.  He's the guy on the U.S. ten dollar bill.  At least for now.  There's been some talk about dumping Alex and replacing him with a woman.  But we digress.
So Alexander Hamilton was born in Nevis.  Jot that down.  It could end up as trivia question on a future episode of The Real Estate Guys™.
Back to Nevis…
The investment play in Nevis isn't farmland.  It's beautiful resort property….that you can rent out.
We're also fans of resort property because it's a way to collect rents from the affluent.  Just say those words.  Collect rents from the affluent.  That just SOUNDS like a good idea.

This can be great diversification for real estate investors who derive most of their income the lower middle class.
Nevis (and Uruguay also) has another cool feature which our next guest Jon Greene describes…
If you purchase a property of sufficient value (about $400,000 US), it's possible to not only get the property, but citizenship too!  That means another passport.
While not everyone is into a second (or third or sixth) passport, some people (Simon Black) think it might be a good idea.
What's REALLY cool is you can buy a property, collect rents for 5 years while (hopefully) equity happens to you…PLUS get a passport.  And then, after 5 years you can sell the property and KEEP the passport.
Of course, we'd like to keep both.  But it's nice to know that after 5 years, your Nevis citizenship is permanent, even if you decide to move your equity to another place.
Mynamar
Next…and to make sure we're showing some love to the Eastern hemisphere, we talk with James Song.
James is a principal in an investment fund in Myanmar.
Never heard of it?
How about Burma?  Like Burmese python.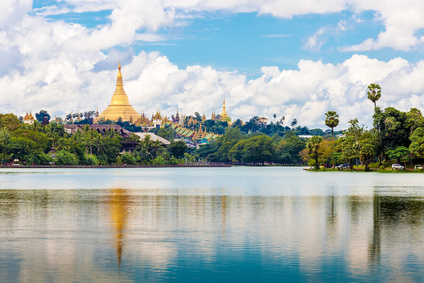 It's a long story, but Burma was once one of the richest nations in Southeast Asia.  Then it fell under a military dictatorship.  We hate when that happens.  It's usually a disaster for an economy.
In time, they got the dictator out of the way, changed their name and held free elections in 1990.  That's a start!
Of course, getting people to trust their capital to a country with a someone volatile past is a little scary.  It's like loaning money to someone with a checkered credit history.
Yet, Myanmar is a very resource rich country…including gems, natural gas, oil and other minerals.  And in spite of China's recent slow down, they're still a big consumer of natural resources, so Myanmar's close proximity to China (and India) give it some really big potential customers right nearby.
So brave investors might be willing to take the risk.
But if you're a little more conservative, before you make that "loan" to the buy with bad credit…
What if you could get an investment guarantee…up to nearly THREE times your investment?
And what if that guarantee is by the U.S. government?
You can.  And it is.
James explains the what, why and how of all this.  We just think it's amazing and certainly worth a closer look.  Or in this case, a closer listen.
So tune into this episode of The Real Estate Guys™ radio show and join us in our first excursion…in search of yield.
Listen Now: 
The Real Estate Guys™ radio show and podcast provides real estate investing news, education, training and resources that help real estate investors succeed.
There's been lots of talk in the news lately about how and why rents are rising.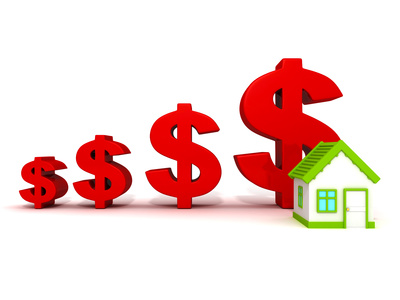 Of course, if you're already a landlord, that's not bad news.  And those who invested in residential rental property a few years back hit the trifecta of low purchase price, falling interest rates and rising rents.
But that was then and this is now.
Is the party over?  Did you miss the boat?  What's happening today…and where are things headed?
All great questions!
Squeezing their way into The Real Estate Guys™ studio to look for answers in this edition of Clues in the News™:
Your plum of a pontificator and host Robert Helms
His orange-you-glad-he's-not-the-host co-host Russell Gray
We like to look at the news for a lot of reasons.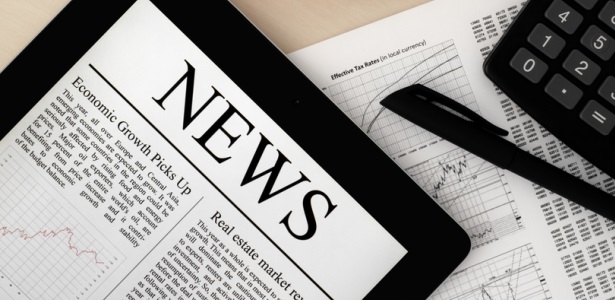 First, the news helps us see the big picture events which affect our real estate investing.  And we're especially interested in anything that affects our rental income, our interest expense, or the supply and demand of properties.
Real estate investors tend to live in their own little world…finding deals, servicing tenants, managing cash flow and dealing with vendors.
It's EASY to get lost in the weeds and miss a macro-trend that could have a HUGE impact on your business.
For syndicators, the news provides insights into the concerns and competing opportunities your investors have.  When you are well-informed, it makes a positive impression on the people who are…or are considering…investing in you.
For this episode we hone in on reports of things that have the potential to put the squeeze on the rising rents so many landlords have been enjoying.
U.S. Health Spending – $3.1 Trillion a Year and Growing
One thing we like about real estate…especially residential real estate…is keeping a roof over their head is a HIGH priority to tenants.  That means with all the things competing for their available income, landlords are high on the list.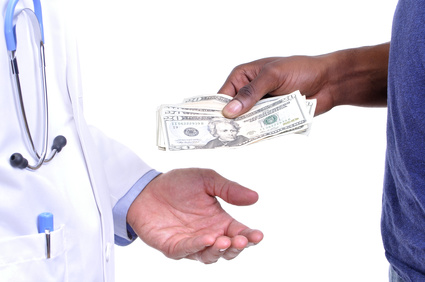 However, healthcare is pretty high on the list too.  And with the new Obamacare mandate forcing everyone to buy insurance or pay a penalty, more of a tenant's available money is going to healthcare.
This article also says out-of-pocket expenses are on the rise too.  Which, again, means more competition for available cash flow…and a potential restriction on the rising rents trend.
The GOOD news is that if you own property in an area with a strong healthcare industry, your local employment and wages might be above average.  So there's always a silver lining.
Social Security Disability Fund to Run Dry Next Year
With nearly 100 million people deriving some form of income from the U.S. government, the odds are high that some of your rental income comes from government sources.  So it's smart to pay attention to any potential cuts.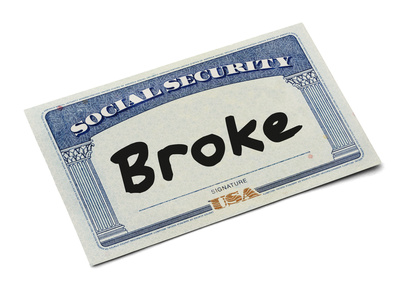 And with the substantial increase in people on disability provided through the Social Security Administration, it's pretty big news when the trustees are reporting there will be NO cost of living adjustments in 2015…and the Social Security Disability Fund will be BROKE by the end of 2016.
Will Congress allow the fund to go broke?  Probably not.
But if they don't handle it soon, an AUTOMATIC 19% cut kicks in…the same way the mandatory "sequestration" cut in the general budget kicked in when the government couldn't pass a budget.
If you have tenants who rely upon Social Security disability payments to help with rent, the next year or so could mean a squeeze for your tenants, and therefore for you too.
From Rents to Haircuts, Americans Start to Feel Price Hikes
For some reason, The Fed has been trying to get inflation up to at least 2 percent.  Looks like it might be working.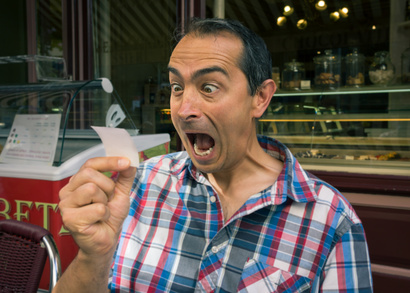 And while it's been nice to see the upward pressure on rents, when it hits our tenants' pocketbooks in other "essential" areas…like haircuts, healthcare and coffee…it means the tenant gets squeezed.
You can only squeeze so much before something's gotta give.  And that something might be your ability to raise rents…or even maintain the rents you've raised already.
Of course, all of this presumes your tenant's have a paycheck to divvy up.  So this next headline also caught our attention…
Layoffs Surge As Oil Price Outlook Remains Sober
Falling oil prices were supposed to be a big boon to consumers.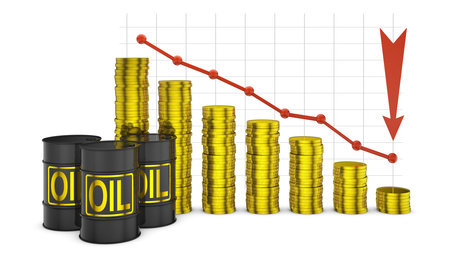 But with reports of inflation kicking in and gasoline prices not falling as far or as fast as oil prices, it doesn't seem like cheaper oil has meant lower living costs for everyday people…like your tenants.
On the other hand, the oil industry had arguably been the brightest star of employment over the last several years.  But with oil prices depressed, not only has the job growth stopped…it's going backwards.
And as we emphasize on The Real Estate Guys™ market field trips, certain industries are employment magnifiers because they funnel money into a region from outside.
So not only does the primary industry create jobs, but the revenue it generates purchases supplies and services from secondary or support industries.  These are sub-contractors, parts and materials suppliers, and vendors of all kinds.
But it's even bigger than that…because the employees of BOTH the primary and secondary industries ALL consume local retail services, such as restaurants, dry-cleaners, automotive sales and service, healthcare and yes…residential real estate.  These tertiary industries also provide local jobs.
So if it employment is MAGNIFIED by the growth of a PRIMARY industry like oil…what happens when layoffs occur at the primary level?
That's right.  The LAYOFFS ARE MAGNIFIED too.
So as strategic real estate investors, it's important to consider where your rental income REALLY comes from.  And how these news headlines could trickle down to YOUR bottom line.
But lest you think it's all gloom and doom, it's important to remember that there's always opportunity.
And while not really a headline, a recent newsletter we subscribe to from a new contributor to The Real Estate Guys™ blog brought us this news:
A New Opportunity to Build New Detached Homes for Rent
John Burns Consulting provides intelligence to the real estate development industry.  They point out that 10 percent of homes are purchased by real estate investors…like you.
But until recently, new home builders ignored this segment of buyers in favor of selling to owner occupants.
Well, a funny thing happened on the way to the bank…residential home ownership has fallen to a nearly 40 year low.
So builders had realized they might want to serve the growing segment of the market…landlords.
And there are a LOT of reasons to be excited about a better opportunity to buy brand new homes designed with the landlord in mind.
First, tenants prefer…and will pay more for… a brand new home.  That improves your gross income.
Also, brand new homes have NO deferred maintenance.  This keeps your capital expenditures low at acquisition and for the first several years of ownership.  So you add lower expenses to your higher income.
So far so good.
Add to this that the smart builders will value engineer their products to provide a lower cost without a corresponding loss of rent-ability.  That is, the amenities which a home BUYER requires…at extra expense…are less important to renters.
This means you pay less for the same rental income.  Nice!
So even though there are headlines which point out some of the challenges, we know that the flip side of every problem is an opportunity.
This could explain…
Why Most Americans Are Investing in Real Estate, Not Stocks
According to this article from CheatSheet.com, a recent Bankrate.com survey says Americans' first choice for investment is…real estate.
Makes sense to us.
So listen in as we discuss these and other topics as we search for Clues in the News™!
Listen Now:
The Real Estate Guys™ radio show and podcast provides real estate investing news, education, training and resources that help real estate investors succeed.
Another great collection of questions from our ever-growing audience!
Behind the microphones, but ahead of the curve for this high-speed episode of The Real Estate Guys™ radio show:
Your driver of dialog and high-performance host, Robert Helms
His mechanic of mathematics and financial strategist, Russell Gray
Lots to cover in this jam-packed edition of Ask The Guys, so as soon as the green light flashes, we're off!
One listener is ready to move up from single-family to multi-family.  He's found a market with higher than average cap rates. Is that good?
Well…it SOUNDS good.  But multi-family cap rates are pretty low right now.  So maybe this market is high for a reason.
"Cap rate" is short for capitalization rate.  It's simply a way to measure cash flow from operations.
Think of it like interest on your savings account…back when you actually earned interest on your savings account!
Interest is a way to price risk.  So sometimes a high rate, means a high risk.  This is especially true when a market is very active.  No one is dropping prices to attract buyers.  In fact, it's quite the opposite.
So higher than usual cap rates COULD mean there's some risk the other buyers are seeing…that you aren't.  It's not a a reason to say "no".  But it's a clue to take a closer look at the various risk factors.
Another listener is trying to use his 401k funds to invest in real estate.  And who can blame him?
With the stock market at bubble highs, it might be time to get into something a little more…real.  Like real estate.
But how to access 401k funds without paying all those nasty taxes?
It's actually pretty easy if it's a 401k from a FORMER employer.  You simply convert it to a self-directed IRA and place it with a custodian willing to allow you to use it for real estate.
If your 401k is with your CURRENT employer, you might be stuck with only being able to borrow out a portion of it.  Although sometimes, if you work for small company with an understanding owner…or better, you own your OWN business…you can set up or change your 401k plan to permit self-direction.
Then someone asks if The Real Estate Guys™ were going to do a field trip to Cuba any time soon…
Um….no.
Not that we don't like Cuba.  But it's still in the "pioneer" stage as far as real estate investing goes.  The EARLY pioneering stage.
U.S. sanctions against Cuba were only recently lifted…and the security of private property rights is still a LONG way from being something you can depend on.
So we'll wait and watch for now.
There are lots of other great questions…about broken leases, underwater properties, lease options and the impact of the baby boomers re-allocating from stocks to bonds.
Heady stuff.
But that's because we have a really smart audience!
So tune in as we take our best shot at listener questions on The Real Estate Guys™ radio show!
Listen Now: 
The Real Estate Guys™ radio show and podcast provides real estate investing news, education, training and resources that help real estate investors succeed.
Freedom is more than just an ideal.  It's a powerful force which inspires super-human effort, creativity and sacrifice.
Freedom is what inspires many real estate investors to invest time and risk capital.  They want to be financially free.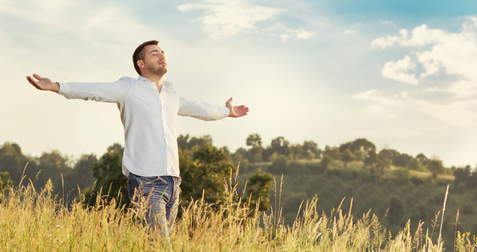 In our 6th annual pilgrimage to Freedom Fest, we met several very interesting people…each of whom have a unique a real estate story to tell.
We're quite sure their stories will inspire you!
Exercising their right to free speech in this enlightening episode:
The founding father of The Real Estate Guys™ radio show, host Robert Helms
His talent-free co-host, Russell Gray
Chinese immigrant to the U.S. and real estate investor, Lily Tang Williams
International farmland investor and entrepreneur, Craig Colley
Managing Director of the Competitiveness and Enterprise Cities Project, Shanker Singham
Venture capital and private equity entrepreneur, Erick Brimen
Real estate syndicator and long-time listener, Dr. Eric Tait
Freedom Fest bills itself as the world's largest gathering of free minds.  After attending six years in a row, we'd have to agree.
And while we always enjoy landing interviews with big names like Steve Forbes, Grover Norquist and Donald Trump, sometimes the most interesting people we meet are far from household names.
The opening session at Freedom Fest featured a panel of people who were sharing their answer to the question:  Is the American Dream Still Alive?
One of the panelists was a fiery Chinese immigrant named Lily Tang Williams.
Lily got us so fired up, we decided we wanted to share her with you!
As you'll hear, Lily is from mainland China.  And in spite of all the progress made in China, their people are far from free.
So Lily decided she wanted to leave China and come to America to pursue the American Dream.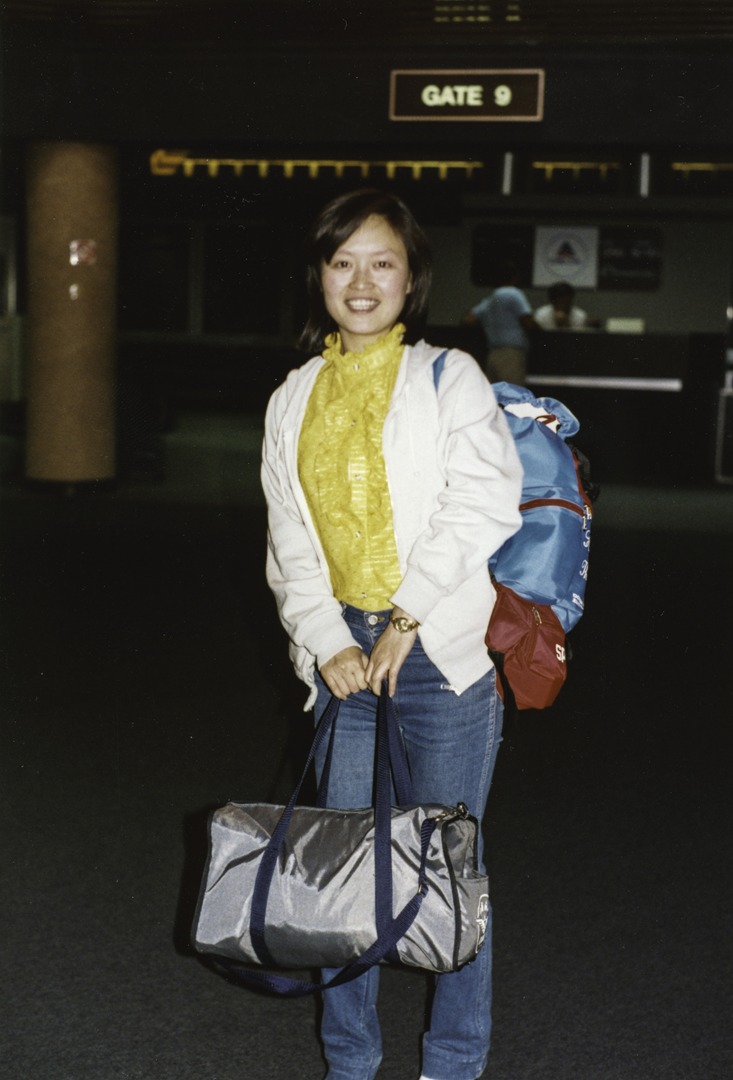 She borrowed some money from relatives and landed in America.  She could barely speak English and had $100 of borrowed money in her pocket.
But she had a dream.
And as fate would have it, she picked up a copy of a little purple book called Rich Dad Poor Dad by Robert Kiyosaki.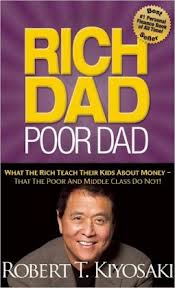 Now Lily had more than a dream.  She had a plan.
She realized she could buy real estate using the lender's money.
So she called up her friends in China and said, "Hey!  Let's buy some U.S. real estate and become financially free!"
But her friends said no.
Undeterred, Lily and her husband did it anyway.
Today, they own several properties and Lily is a full time real estate investor.
No matter how many times we hear these stories (and we hear them a lot!)…we never get tired of them.  We can only imagine how Robert Kiyosaki feels.
Next on deck is Craig Colley.
Craig's story is very different.
He ended up looking OUTSIDE the United States for opportunity and ended up in Nicaragua where he discovered the concept of investing in timber.
Craig found out that no matter what gyrations the financial markets are going through…booms, busts, panics, collapses, corruption or geo-political turmoil…
Trees just keep growing…about 6-8 percent per year.  Stop and think about that for a moment.  The asset is the tree and it grows…naturally….consistently…predictably.

Combine this with a similarly predictable phenomenon…global population which just keeps growing too. And along with that growth comes a growing need for timber.  It's the same thing we like about farmland in general.
When you're investing for the long term, you can almost completely ignore all the daily drama of financial markets…and simply bank on trees and population to just keep growing.
When you consider the long term trend of currency devaluations around the world, investments in farmland which produce a durable, universally needed commodity like timber make sense as a long term, inflation hedged,  and relatively stable long term investment.
Eventually those trees get sold.  But you still have the land.  And guess what?  You can grow more trees!  That's nothing to bark at.  Nice.  Sounds like a stupid pun we wood make.  We probably shouldn't branch off into humor.  We better just leaf it alone.  We don't want our audience to splinter.
Okay, on back to the broadcast…
Then we sat down with Shanker Singham and Erick Brimen.
Shanker is a big time braniac with a really cool English accent.  So not only is Shanker truly brilliant…but he SOUNDS super smart as well!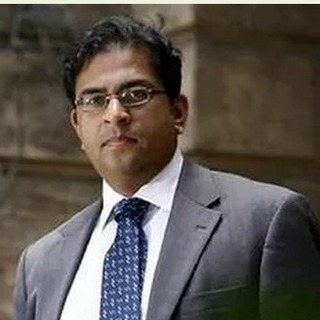 We'd read off his resume, but we'd get carpal tunnel.
The main thing to know is that Shanker heads up something called the Competitiveness and Enterprise Cities Project though Babson College.
Babson College is one of the most prolific and respected entrepreneur schools in the world.
The Competitiveness and Enterprise Cities Project is all about coaching countries on how to attract people, business and capital by creating a welcoming environment called an Enterprise City.
It's like an enterprise zone on steroids.
Think of the U.S. way back in the early days…a place with a stable set of laws which protected the freedom of enterprise and its fruits…rather than hindering it with obstacles and burdens.
Of course, it takes money to get things going.  And that's where Erick Brimen comes in.
Erick raises capital from private investors to acquire the land.  And he does it when he knows the city is about to be approved by the government.  Very clever.
This is clearly inside information, but guess what?  As we always say…inside information is perfectly legal in real estate.  We love it.
Naturally, when the enterprise zoning is announced and business and capital start to arrive, the land appreciates substantially…and not based on inflation…but because of an actual increase in demand.
Awesome.
But what's even better is the social aspect of this type of investing.
You can imagine the impact on the region in terms of creating opportunities for the local people.
It's like when Walt Disney surreptitiously aggregated land in central Florida…and then built Disney World.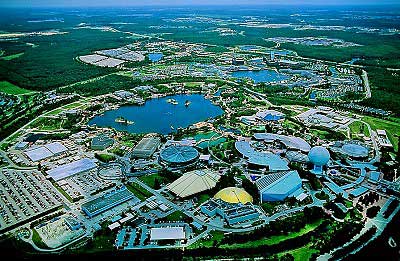 Sure, he made millions.  He deserved to because he created massive value for the world.
But that "enterprise city" called Disney World created many thousands of jobs and all kinds of local businesses sprouted up around it.
The point is it's not only possible…but preferable…to do well by doing good.
So when the entire Freedom Fest experience was over, we sat down with our good friend, long-time listener and alumni of our Secrets of Successful Syndication seminar…Dr. Eric Tait…and asked him to share his reflections in his very first Freedom Fest.
In short, Dr. Tait found…as we have over the years…that Freedom Fest is a great place to go to find a smorgasbord of people and ideas.  And while you might not agree with everything everyone says, your thinking and imagination are stimulated.
So listen in to this episode and allow yourself to be both inspired and enlightened!
Listen Now: 
The Real Estate Guys™ radio show and podcast provides real estate investing news, education, training and resources that help real estate investors succeed.
The ultimate real estate guy is running for the ultimate political office.
Like him or not, Donald Trump is a force to be reckoned with.
So we decided to risk a little controversy and take up a conversation about what government might learn from real estate investors and entrepreneurs.
Chiming in on the conversation for this episode of The Real Estate Guys™ Radio Show:
Your host and a man who regularly interviews billionaires, best-selling authors and Presidential candidates, Robert Helms
His co-host and a guy who wants to be billionaire, a best-selling author, and once voted for a winning Presidential candidate, Russell Gray
Presidential candidate, real estate mogul, reality TV star, best-selling author and a guy who's even richer than Forbes thought he was…Donald Trump
Real estate investor, entrepreneur, teacher and the greatest selling financial author in the history of the universe, Robert Kiyosaki
Even though we've had Donald Trump on the show before…and we got face to face with him in Iowa last January…and we've watched him on The Apprentice for years…and we've read several of his books…Heck, we've even interviewed Donald's ex-wife Ivana…
We still don't feel like we REALLY know Donald Trump.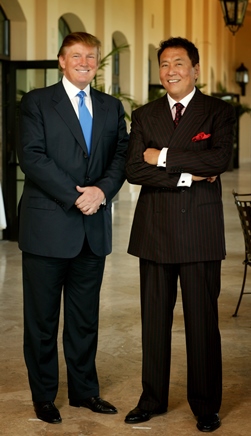 So when we heard Trump was running for President, we immediately called our friend Robert Kiyosaki….because in the course of co-authoring two best-selling books with The Donald…Kiyosaki and Trump became friends.
So as we were flying into Phoenix to meet with Robert Kiyosaki, we started pondering what it would be like to have a bonafide real estate investor and entrepreneur in the White House.
And the bigger question is:  What could government learn from real estate investors and entrepreneurs?
Here's what we came up with…
Lesson #1:  Always add new customers
For a real estate investor, this means acquiring more tenants.  It's the BEST way to increase revenue and profits.
Notice this isn't "raising rents".
Real estate investors know you can't raise rents in a weak economy or you will LOSE tenants AND revenue.
In fact, even if you don't actually raise rents… if you tell the tenants you're thinking about it, they may move out…or start seriously looking for a more affordable option.
As a landlord, you're mission is to provide people a safe, affordable place to live.  When you fail to do this, your tenants move out…or never move in to begin with.
Seems to us a government's job is similar:  create a safe, affordable place for people and businesses to live.
When you do, you attract and retain people and businesses.  When you don't…you don't.
Lesson #2: More employees doesn't mean more success
The bigger your real estate empire grows, the more people you need to help manage it…property managers, maintenance crews, bookkeepers, tax advisors, lawyers and vendors and staff of all kinds.
ALL of these people don't pay you rent.  They feed off of the rental income.
If you don't add customers faster than employees, you'll go broke.  You should only add employees as your growth will permit.
The same is true for government.
When government grows faster than new business and productive population, there's a problem in the future.
Lesson #3: Cash flow is not profit
As a real estate investor, it's important to make your payments on time.  It builds good will with your suppliers, maintains a good credit rating and reduces your borrowing costs.
So if your rental income declines and you start relying on credit to pay your bills, everything may look fine to the outside world…for awhile…but your financial statements are telling you that you're headed for a disaster.
At some point, you'll run out of credit.  And even if the lenders are dumb enough to keep raising your credit limit, all you're doing is delaying the inevitable.
The REAL problem is you're not running a profitable operation.
When an investor is faced with this problem, the options are:
a) Increase revenue – this can be attempted by raising rents on existing tenants…IF the economy will permit it (see Lesson #1)…OR by acquiring new profitable tenants (assuming you don't waster your dwindling resources delaying a problem instead of fixing it); and/or…
b) Decrease expenses – this is hard to do…especially if it means cutting staff…but it's doing to happen anyway, so better to be proactive.  Kicking the can down the road (a popular political strategy) just means the problem (and the ultimate pain) gets bigger.
Every day your debt gets bigger, it takes more and more of your profit to service it.  That's money which can't be put into attracting new customers (Job #1) or retaining the most productive staff.
Debt is like a cancer.  When it gets to the point where a family, business or government must borrow simply to debt service…the cancer becomes terminal.
Lesson #4: Price is not wealth
In a monetary system designed to inflate (a topic too big for this blog)…it's easy to be deceived into thinking your successful when you're NOT.
For example, if you own a property with 10 units renting for $100 a month in 1960, your gross rental income is $1000 a month or $12,000 per year.
A property like this might be worth $120,000.
If today that same 10 unit building is now renting for $1,000 a month, your gross rental income is $10,000 a month for $120,000 per year.
So now the SAME property is worth $1.2 million. Yippee!  You're a millionaire!!!
But are you richer?
In dollars, yes.  In utility, no.  After all, you still have only 10 rental units.
What about measuring wealth by purchasing power?
Well, if in 1960, you could buy a brand new car for $2,000, your $120,000 property was worth 60 cars.
Today, you can buy a brand new car for $20,000.  So your $1.2 million property is worth…60 cars. About the same.
So you're a millionaire, but you still only have 10 tenants and enough wealth to buy 60 cars.  In terms of purchasing power, you're not richer at all.
There are trillionaires in Zimbabwe who can't buy a roll of toilet paper.  For them, net worth is not wealth.
So consider a company that produces 1000 widgets per month at $83.33 per widget.  And let's say it takes 20 employees to operate this business.
The company generates gross income of $83,333 per month or $1,000,000 per year.
Stay with us now…it's not that hard.  Simple math.
Now, because of inflation, costs go up, so the company has to raise its price to $100 per widget.
Assuming they continue to sell 1,000 widgets per month at the new price of $100 each, the company has now "grown" its sales to $100,000 per month or $1.2 million per year.  That's an increase of 20%!
But have they really grown?
They still only produce 1,000 widgets per month.  They still only employ 20 people.  They only maintained their same profit margin.
So in "nominal" (number) terms, they grew 20 percent.
But in terms of adding any real value to the economy (jobs, products), they haven't grown at all.
That's what a jobless recovery looks like.
Just as an investor or entrepreneur shouldn't be fooled by nominal growth that isn't corroborated by an increase in purchasing power, customers or real productivity…
Government should be careful about measuring the merit of any policy based solely on nominal growth.
Price is not wealth.
Lesson #5: Not all jobs are created equal
Real estate investors are very focused on jobs.  After all, it's hard for a tenant to pay the rent without an income.  So jobs are an important consideration when selecting a real estate market to invest in.
When we go into a real estate market, we don't just look at jobs.  We look for PRIMARY drivers.
A primary driver is an employer who sells outside of the region.  In other words, they are a funnel for bringing OUTSIDE money in.
So a business that builds computers, or software, or cars, or food, or whatever…and sells to customers outside the city they're located in…is a primary driver.
When the money from those out of area sales comes in and is paid out to LOCAL employees and suppliers, it then flows out to support the LOCAL economy.
And as the local people spend those funds on local services…such as auto service, dry cleaning, groceries, coffee, restaurants and the like…these SECONDARY businesses provide even more LOCAL employment.
BUT…without the PRIMARY business, many of these local businesses fail.
So a smart real estate investor picks markets where there are lots of healthy PRIMARY businesses…knowing that the secondary businesses will take care of themselves.
When a local, regional or national government creates an environment where primary businesses are welcome and can thrive, the secondary jobs will follow.
Conversely, no amount of stimulating secondary jobs through consumer spending alone can succeed.  It's PRIMARY employers which create the economic activity necessary to provide secondary jobs…and spending.
Someone has to bring money in from the outside.  That's why any country can't run trade deficits forever without eventually losing ALL its jobs.
Closing thoughts…
Will Donald Trump win the Presidency?  And if Trump wins, would he be a good President?
We don't know.  But there are two things we're sure of…
We agree with Robert Kiyoksaki…Trump's campaign will be entertaining and interesting.
And whether you agree with the Donald or not, having him in the race means more people are paying attention to the issues…and that's a good thing.
Last but not least, we think real estate investors and entrepreneurs have real world wisdom governments everywhere would be well served to pay attention to.  Maybe Donald Trump can make that happen…whether he wins or not.
Listen Now: 
The Real Estate Guys™ radio show and podcast provides real estate investing news, education, training and resources that help real estate investors succeed.