There's been lots of talk in the news lately about how and why rents are rising.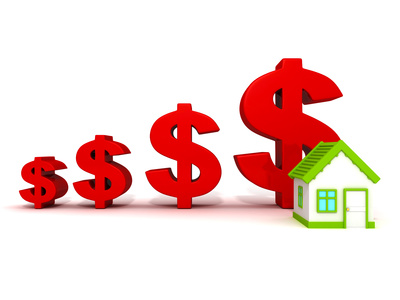 Of course, if you're already a landlord, that's not bad news.  And those who invested in residential rental property a few years back hit the trifecta of low purchase price, falling interest rates and rising rents.
But that was then and this is now.
Is the party over?  Did you miss the boat?  What's happening today…and where are things headed?
All great questions!
Squeezing their way into The Real Estate Guys™ studio to look for answers in this edition of Clues in the News™:
Your plum of a pontificator and host Robert Helms
His orange-you-glad-he's-not-the-host co-host Russell Gray
We like to look at the news for a lot of reasons.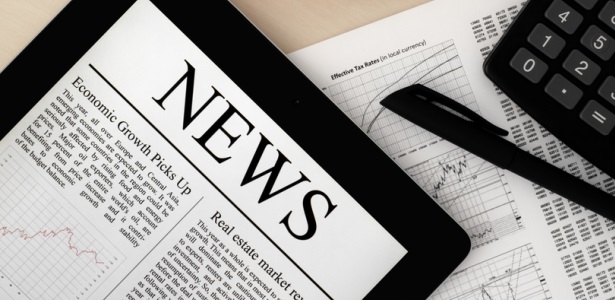 First, the news helps us see the big picture events which affect our real estate investing.  And we're especially interested in anything that affects our rental income, our interest expense, or the supply and demand of properties.
Real estate investors tend to live in their own little world…finding deals, servicing tenants, managing cash flow and dealing with vendors.
It's EASY to get lost in the weeds and miss a macro-trend that could have a HUGE impact on your business.
For syndicators, the news provides insights into the concerns and competing opportunities your investors have.  When you are well-informed, it makes a positive impression on the people who are…or are considering…investing in you.
For this episode we hone in on reports of things that have the potential to put the squeeze on the rising rents so many landlords have been enjoying.
U.S. Health Spending – $3.1 Trillion a Year and Growing
One thing we like about real estate…especially residential real estate…is keeping a roof over their head is a HIGH priority to tenants.  That means with all the things competing for their available income, landlords are high on the list.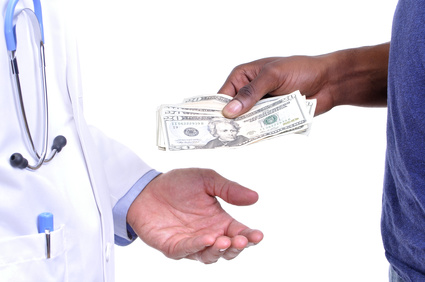 However, healthcare is pretty high on the list too.  And with the new Obamacare mandate forcing everyone to buy insurance or pay a penalty, more of a tenant's available money is going to healthcare.
This article also says out-of-pocket expenses are on the rise too.  Which, again, means more competition for available cash flow…and a potential restriction on the rising rents trend.
The GOOD news is that if you own property in an area with a strong healthcare industry, your local employment and wages might be above average.  So there's always a silver lining.
Social Security Disability Fund to Run Dry Next Year
With nearly 100 million people deriving some form of income from the U.S. government, the odds are high that some of your rental income comes from government sources.  So it's smart to pay attention to any potential cuts.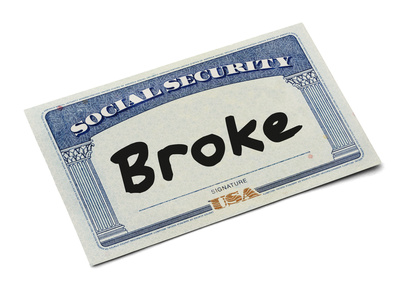 And with the substantial increase in people on disability provided through the Social Security Administration, it's pretty big news when the trustees are reporting there will be NO cost of living adjustments in 2015…and the Social Security Disability Fund will be BROKE by the end of 2016.
Will Congress allow the fund to go broke?  Probably not.
But if they don't handle it soon, an AUTOMATIC 19% cut kicks in…the same way the mandatory "sequestration" cut in the general budget kicked in when the government couldn't pass a budget.
If you have tenants who rely upon Social Security disability payments to help with rent, the next year or so could mean a squeeze for your tenants, and therefore for you too.
From Rents to Haircuts, Americans Start to Feel Price Hikes
For some reason, The Fed has been trying to get inflation up to at least 2 percent.  Looks like it might be working.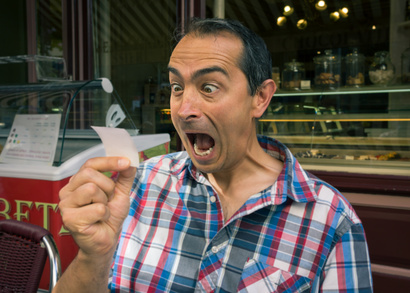 And while it's been nice to see the upward pressure on rents, when it hits our tenants' pocketbooks in other "essential" areas…like haircuts, healthcare and coffee…it means the tenant gets squeezed.
You can only squeeze so much before something's gotta give.  And that something might be your ability to raise rents…or even maintain the rents you've raised already.
Of course, all of this presumes your tenant's have a paycheck to divvy up.  So this next headline also caught our attention…
Layoffs Surge As Oil Price Outlook Remains Sober
Falling oil prices were supposed to be a big boon to consumers.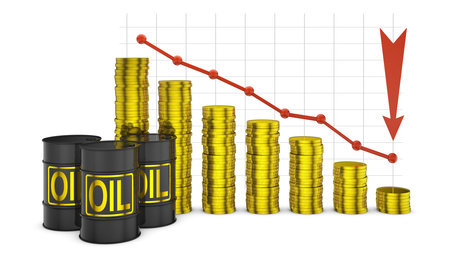 But with reports of inflation kicking in and gasoline prices not falling as far or as fast as oil prices, it doesn't seem like cheaper oil has meant lower living costs for everyday people…like your tenants.
On the other hand, the oil industry had arguably been the brightest star of employment over the last several years.  But with oil prices depressed, not only has the job growth stopped…it's going backwards.
And as we emphasize on The Real Estate Guys™ market field trips, certain industries are employment magnifiers because they funnel money into a region from outside.
So not only does the primary industry create jobs, but the revenue it generates purchases supplies and services from secondary or support industries.  These are sub-contractors, parts and materials suppliers, and vendors of all kinds.
But it's even bigger than that…because the employees of BOTH the primary and secondary industries ALL consume local retail services, such as restaurants, dry-cleaners, automotive sales and service, healthcare and yes…residential real estate.  These tertiary industries also provide local jobs.
So if it employment is MAGNIFIED by the growth of a PRIMARY industry like oil…what happens when layoffs occur at the primary level?
That's right.  The LAYOFFS ARE MAGNIFIED too.
So as strategic real estate investors, it's important to consider where your rental income REALLY comes from.  And how these news headlines could trickle down to YOUR bottom line.
But lest you think it's all gloom and doom, it's important to remember that there's always opportunity.
And while not really a headline, a recent newsletter we subscribe to from a new contributor to The Real Estate Guys™ blog brought us this news:
A New Opportunity to Build New Detached Homes for Rent
John Burns Consulting provides intelligence to the real estate development industry.  They point out that 10 percent of homes are purchased by real estate investors…like you.
But until recently, new home builders ignored this segment of buyers in favor of selling to owner occupants.
Well, a funny thing happened on the way to the bank…residential home ownership has fallen to a nearly 40 year low.
So builders had realized they might want to serve the growing segment of the market…landlords.
And there are a LOT of reasons to be excited about a better opportunity to buy brand new homes designed with the landlord in mind.
First, tenants prefer…and will pay more for… a brand new home.  That improves your gross income.
Also, brand new homes have NO deferred maintenance.  This keeps your capital expenditures low at acquisition and for the first several years of ownership.  So you add lower expenses to your higher income.
So far so good.
Add to this that the smart builders will value engineer their products to provide a lower cost without a corresponding loss of rent-ability.  That is, the amenities which a home BUYER requires…at extra expense…are less important to renters.
This means you pay less for the same rental income.  Nice!
So even though there are headlines which point out some of the challenges, we know that the flip side of every problem is an opportunity.
This could explain…
Why Most Americans Are Investing in Real Estate, Not Stocks
According to this article from CheatSheet.com, a recent Bankrate.com survey says Americans' first choice for investment is…real estate.
Makes sense to us.
So listen in as we discuss these and other topics as we search for Clues in the News™!
Listen Now:
The Real Estate Guys™ radio show and podcast provides real estate investing news, education, training and resources that help real estate investors succeed.
Another great collection of questions from our ever-growing audience!
Behind the microphones, but ahead of the curve for this high-speed episode of The Real Estate Guys™ radio show:
Your driver of dialog and high-performance host, Robert Helms
His mechanic of mathematics and financial strategist, Russell Gray
Lots to cover in this jam-packed edition of Ask The Guys, so as soon as the green light flashes, we're off!
One listener is ready to move up from single-family to multi-family.  He's found a market with higher than average cap rates. Is that good?
Well…it SOUNDS good.  But multi-family cap rates are pretty low right now.  So maybe this market is high for a reason.
"Cap rate" is short for capitalization rate.  It's simply a way to measure cash flow from operations.
Think of it like interest on your savings account…back when you actually earned interest on your savings account!
Interest is a way to price risk.  So sometimes a high rate, means a high risk.  This is especially true when a market is very active.  No one is dropping prices to attract buyers.  In fact, it's quite the opposite.
So higher than usual cap rates COULD mean there's some risk the other buyers are seeing…that you aren't.  It's not a a reason to say "no".  But it's a clue to take a closer look at the various risk factors.
Another listener is trying to use his 401k funds to invest in real estate.  And who can blame him?
With the stock market at bubble highs, it might be time to get into something a little more…real.  Like real estate.
But how to access 401k funds without paying all those nasty taxes?
It's actually pretty easy if it's a 401k from a FORMER employer.  You simply convert it to a self-directed IRA and place it with a custodian willing to allow you to use it for real estate.
If your 401k is with your CURRENT employer, you might be stuck with only being able to borrow out a portion of it.  Although sometimes, if you work for small company with an understanding owner…or better, you own your OWN business…you can set up or change your 401k plan to permit self-direction.
Then someone asks if The Real Estate Guys™ were going to do a field trip to Cuba any time soon…
Um….no.
Not that we don't like Cuba.  But it's still in the "pioneer" stage as far as real estate investing goes.  The EARLY pioneering stage.
U.S. sanctions against Cuba were only recently lifted…and the security of private property rights is still a LONG way from being something you can depend on.
So we'll wait and watch for now.
There are lots of other great questions…about broken leases, underwater properties, lease options and the impact of the baby boomers re-allocating from stocks to bonds.
Heady stuff.
But that's because we have a really smart audience!
So tune in as we take our best shot at listener questions on The Real Estate Guys™ radio show!
Listen Now: 
The Real Estate Guys™ radio show and podcast provides real estate investing news, education, training and resources that help real estate investors succeed.
Freedom is more than just an ideal.  It's a powerful force which inspires super-human effort, creativity and sacrifice.
Freedom is what inspires many real estate investors to invest time and risk capital.  They want to be financially free.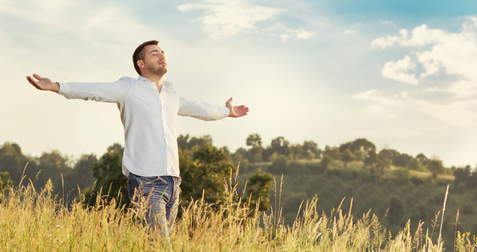 In our 6th annual pilgrimage to Freedom Fest, we met several very interesting people…each of whom have a unique a real estate story to tell.
We're quite sure their stories will inspire you!
Exercising their right to free speech in this enlightening episode:
The founding father of The Real Estate Guys™ radio show, host Robert Helms
His talent-free co-host, Russell Gray
Chinese immigrant to the U.S. and real estate investor, Lily Tang Williams
International farmland investor and entrepreneur, Craig Colley
Managing Director of the Competitiveness and Enterprise Cities Project, Shanker Singham
Venture capital and private equity entrepreneur, Erick Brimen
Real estate syndicator and long-time listener, Dr. Eric Tait
Freedom Fest bills itself as the world's largest gathering of free minds.  After attending six years in a row, we'd have to agree.
And while we always enjoy landing interviews with big names like Steve Forbes, Grover Norquist and Donald Trump, sometimes the most interesting people we meet are far from household names.
The opening session at Freedom Fest featured a panel of people who were sharing their answer to the question:  Is the American Dream Still Alive?
One of the panelists was a fiery Chinese immigrant named Lily Tang Williams.
Lily got us so fired up, we decided we wanted to share her with you!
As you'll hear, Lily is from mainland China.  And in spite of all the progress made in China, their people are far from free.
So Lily decided she wanted to leave China and come to America to pursue the American Dream.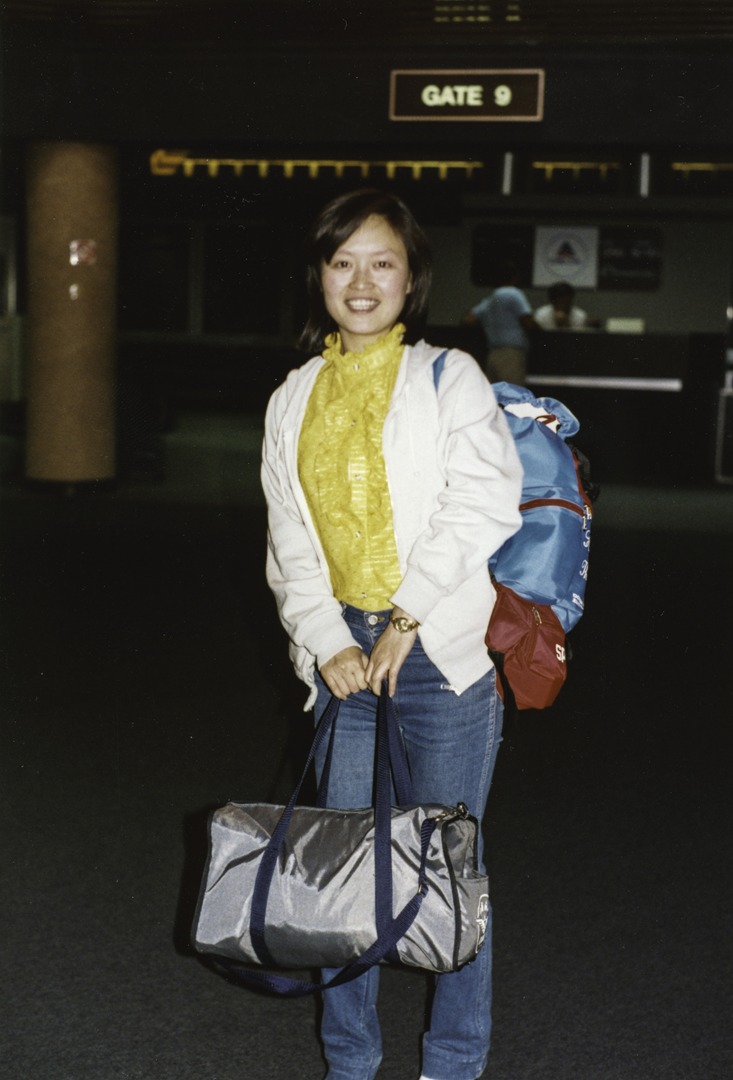 She borrowed some money from relatives and landed in America.  She could barely speak English and had $100 of borrowed money in her pocket.
But she had a dream.
And as fate would have it, she picked up a copy of a little purple book called Rich Dad Poor Dad by Robert Kiyosaki.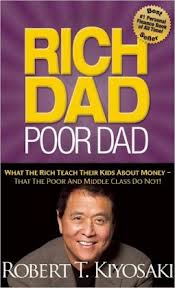 Now Lily had more than a dream.  She had a plan.
She realized she could buy real estate using the lender's money.
So she called up her friends in China and said, "Hey!  Let's buy some U.S. real estate and become financially free!"
But her friends said no.
Undeterred, Lily and her husband did it anyway.
Today, they own several properties and Lily is a full time real estate investor.
No matter how many times we hear these stories (and we hear them a lot!)…we never get tired of them.  We can only imagine how Robert Kiyosaki feels.
Next on deck is Craig Colley.
Craig's story is very different.
He ended up looking OUTSIDE the United States for opportunity and ended up in Nicaragua where he discovered the concept of investing in timber.
Craig found out that no matter what gyrations the financial markets are going through…booms, busts, panics, collapses, corruption or geo-political turmoil…
Trees just keep growing…about 6-8 percent per year.  Stop and think about that for a moment.  The asset is the tree and it grows…naturally….consistently…predictably.

Combine this with a similarly predictable phenomenon…global population which just keeps growing too. And along with that growth comes a growing need for timber.  It's the same thing we like about farmland in general.
When you're investing for the long term, you can almost completely ignore all the daily drama of financial markets…and simply bank on trees and population to just keep growing.
When you consider the long term trend of currency devaluations around the world, investments in farmland which produce a durable, universally needed commodity like timber make sense as a long term, inflation hedged,  and relatively stable long term investment.
Eventually those trees get sold.  But you still have the land.  And guess what?  You can grow more trees!  That's nothing to bark at.  Nice.  Sounds like a stupid pun we wood make.  We probably shouldn't branch off into humor.  We better just leaf it alone.  We don't want our audience to splinter.
Okay, on back to the broadcast…
Then we sat down with Shanker Singham and Erick Brimen.
Shanker is a big time braniac with a really cool English accent.  So not only is Shanker truly brilliant…but he SOUNDS super smart as well!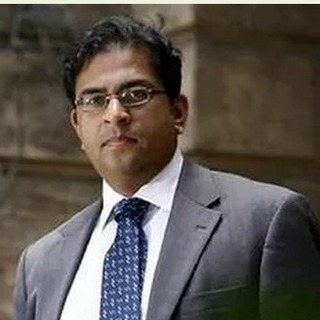 We'd read off his resume, but we'd get carpal tunnel.
The main thing to know is that Shanker heads up something called the Competitiveness and Enterprise Cities Project though Babson College.
Babson College is one of the most prolific and respected entrepreneur schools in the world.
The Competitiveness and Enterprise Cities Project is all about coaching countries on how to attract people, business and capital by creating a welcoming environment called an Enterprise City.
It's like an enterprise zone on steroids.
Think of the U.S. way back in the early days…a place with a stable set of laws which protected the freedom of enterprise and its fruits…rather than hindering it with obstacles and burdens.
Of course, it takes money to get things going.  And that's where Erick Brimen comes in.
Erick raises capital from private investors to acquire the land.  And he does it when he knows the city is about to be approved by the government.  Very clever.
This is clearly inside information, but guess what?  As we always say…inside information is perfectly legal in real estate.  We love it.
Naturally, when the enterprise zoning is announced and business and capital start to arrive, the land appreciates substantially…and not based on inflation…but because of an actual increase in demand.
Awesome.
But what's even better is the social aspect of this type of investing.
You can imagine the impact on the region in terms of creating opportunities for the local people.
It's like when Walt Disney surreptitiously aggregated land in central Florida…and then built Disney World.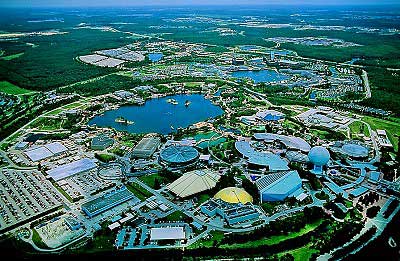 Sure, he made millions.  He deserved to because he created massive value for the world.
But that "enterprise city" called Disney World created many thousands of jobs and all kinds of local businesses sprouted up around it.
The point is it's not only possible…but preferable…to do well by doing good.
So when the entire Freedom Fest experience was over, we sat down with our good friend, long-time listener and alumni of our Secrets of Successful Syndication seminar…Dr. Eric Tait…and asked him to share his reflections in his very first Freedom Fest.
In short, Dr. Tait found…as we have over the years…that Freedom Fest is a great place to go to find a smorgasbord of people and ideas.  And while you might not agree with everything everyone says, your thinking and imagination are stimulated.
So listen in to this episode and allow yourself to be both inspired and enlightened!
Listen Now: 
The Real Estate Guys™ radio show and podcast provides real estate investing news, education, training and resources that help real estate investors succeed.
The ultimate real estate guy is running for the ultimate political office.
Like him or not, Donald Trump is a force to be reckoned with.
So we decided to risk a little controversy and take up a conversation about what government might learn from real estate investors and entrepreneurs.
Chiming in on the conversation for this episode of The Real Estate Guys™ Radio Show:
Your host and a man who regularly interviews billionaires, best-selling authors and Presidential candidates, Robert Helms
His co-host and a guy who wants to be billionaire, a best-selling author, and once voted for a winning Presidential candidate, Russell Gray
Presidential candidate, real estate mogul, reality TV star, best-selling author and a guy who's even richer than Forbes thought he was…Donald Trump
Real estate investor, entrepreneur, teacher and the greatest selling financial author in the history of the universe, Robert Kiyosaki
Even though we've had Donald Trump on the show before…and we got face to face with him in Iowa last January…and we've watched him on The Apprentice for years…and we've read several of his books…Heck, we've even interviewed Donald's ex-wife Ivana…
We still don't feel like we REALLY know Donald Trump.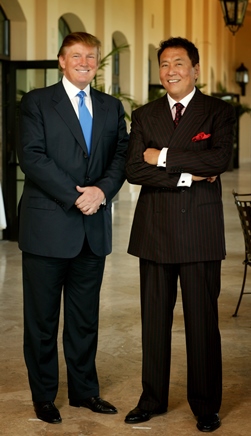 So when we heard Trump was running for President, we immediately called our friend Robert Kiyosaki….because in the course of co-authoring two best-selling books with The Donald…Kiyosaki and Trump became friends.
So as we were flying into Phoenix to meet with Robert Kiyosaki, we started pondering what it would be like to have a bonafide real estate investor and entrepreneur in the White House.
And the bigger question is:  What could government learn from real estate investors and entrepreneurs?
Here's what we came up with…
Lesson #1:  Always add new customers
For a real estate investor, this means acquiring more tenants.  It's the BEST way to increase revenue and profits.
Notice this isn't "raising rents".
Real estate investors know you can't raise rents in a weak economy or you will LOSE tenants AND revenue.
In fact, even if you don't actually raise rents… if you tell the tenants you're thinking about it, they may move out…or start seriously looking for a more affordable option.
As a landlord, you're mission is to provide people a safe, affordable place to live.  When you fail to do this, your tenants move out…or never move in to begin with.
Seems to us a government's job is similar:  create a safe, affordable place for people and businesses to live.
When you do, you attract and retain people and businesses.  When you don't…you don't.
Lesson #2: More employees doesn't mean more success
The bigger your real estate empire grows, the more people you need to help manage it…property managers, maintenance crews, bookkeepers, tax advisors, lawyers and vendors and staff of all kinds.
ALL of these people don't pay you rent.  They feed off of the rental income.
If you don't add customers faster than employees, you'll go broke.  You should only add employees as your growth will permit.
The same is true for government.
When government grows faster than new business and productive population, there's a problem in the future.
Lesson #3: Cash flow is not profit
As a real estate investor, it's important to make your payments on time.  It builds good will with your suppliers, maintains a good credit rating and reduces your borrowing costs.
So if your rental income declines and you start relying on credit to pay your bills, everything may look fine to the outside world…for awhile…but your financial statements are telling you that you're headed for a disaster.
At some point, you'll run out of credit.  And even if the lenders are dumb enough to keep raising your credit limit, all you're doing is delaying the inevitable.
The REAL problem is you're not running a profitable operation.
When an investor is faced with this problem, the options are:
a) Increase revenue – this can be attempted by raising rents on existing tenants…IF the economy will permit it (see Lesson #1)…OR by acquiring new profitable tenants (assuming you don't waster your dwindling resources delaying a problem instead of fixing it); and/or…
b) Decrease expenses – this is hard to do…especially if it means cutting staff…but it's doing to happen anyway, so better to be proactive.  Kicking the can down the road (a popular political strategy) just means the problem (and the ultimate pain) gets bigger.
Every day your debt gets bigger, it takes more and more of your profit to service it.  That's money which can't be put into attracting new customers (Job #1) or retaining the most productive staff.
Debt is like a cancer.  When it gets to the point where a family, business or government must borrow simply to debt service…the cancer becomes terminal.
Lesson #4: Price is not wealth
In a monetary system designed to inflate (a topic too big for this blog)…it's easy to be deceived into thinking your successful when you're NOT.
For example, if you own a property with 10 units renting for $100 a month in 1960, your gross rental income is $1000 a month or $12,000 per year.
A property like this might be worth $120,000.
If today that same 10 unit building is now renting for $1,000 a month, your gross rental income is $10,000 a month for $120,000 per year.
So now the SAME property is worth $1.2 million. Yippee!  You're a millionaire!!!
But are you richer?
In dollars, yes.  In utility, no.  After all, you still have only 10 rental units.
What about measuring wealth by purchasing power?
Well, if in 1960, you could buy a brand new car for $2,000, your $120,000 property was worth 60 cars.
Today, you can buy a brand new car for $20,000.  So your $1.2 million property is worth…60 cars. About the same.
So you're a millionaire, but you still only have 10 tenants and enough wealth to buy 60 cars.  In terms of purchasing power, you're not richer at all.
There are trillionaires in Zimbabwe who can't buy a roll of toilet paper.  For them, net worth is not wealth.
So consider a company that produces 1000 widgets per month at $83.33 per widget.  And let's say it takes 20 employees to operate this business.
The company generates gross income of $83,333 per month or $1,000,000 per year.
Stay with us now…it's not that hard.  Simple math.
Now, because of inflation, costs go up, so the company has to raise its price to $100 per widget.
Assuming they continue to sell 1,000 widgets per month at the new price of $100 each, the company has now "grown" its sales to $100,000 per month or $1.2 million per year.  That's an increase of 20%!
But have they really grown?
They still only produce 1,000 widgets per month.  They still only employ 20 people.  They only maintained their same profit margin.
So in "nominal" (number) terms, they grew 20 percent.
But in terms of adding any real value to the economy (jobs, products), they haven't grown at all.
That's what a jobless recovery looks like.
Just as an investor or entrepreneur shouldn't be fooled by nominal growth that isn't corroborated by an increase in purchasing power, customers or real productivity…
Government should be careful about measuring the merit of any policy based solely on nominal growth.
Price is not wealth.
Lesson #5: Not all jobs are created equal
Real estate investors are very focused on jobs.  After all, it's hard for a tenant to pay the rent without an income.  So jobs are an important consideration when selecting a real estate market to invest in.
When we go into a real estate market, we don't just look at jobs.  We look for PRIMARY drivers.
A primary driver is an employer who sells outside of the region.  In other words, they are a funnel for bringing OUTSIDE money in.
So a business that builds computers, or software, or cars, or food, or whatever…and sells to customers outside the city they're located in…is a primary driver.
When the money from those out of area sales comes in and is paid out to LOCAL employees and suppliers, it then flows out to support the LOCAL economy.
And as the local people spend those funds on local services…such as auto service, dry cleaning, groceries, coffee, restaurants and the like…these SECONDARY businesses provide even more LOCAL employment.
BUT…without the PRIMARY business, many of these local businesses fail.
So a smart real estate investor picks markets where there are lots of healthy PRIMARY businesses…knowing that the secondary businesses will take care of themselves.
When a local, regional or national government creates an environment where primary businesses are welcome and can thrive, the secondary jobs will follow.
Conversely, no amount of stimulating secondary jobs through consumer spending alone can succeed.  It's PRIMARY employers which create the economic activity necessary to provide secondary jobs…and spending.
Someone has to bring money in from the outside.  That's why any country can't run trade deficits forever without eventually losing ALL its jobs.
Closing thoughts…
Will Donald Trump win the Presidency?  And if Trump wins, would he be a good President?
We don't know.  But there are two things we're sure of…
We agree with Robert Kiyoksaki…Trump's campaign will be entertaining and interesting.
And whether you agree with the Donald or not, having him in the race means more people are paying attention to the issues…and that's a good thing.
Last but not least, we think real estate investors and entrepreneurs have real world wisdom governments everywhere would be well served to pay attention to.  Maybe Donald Trump can make that happen…whether he wins or not.
Listen Now: 
The Real Estate Guys™ radio show and podcast provides real estate investing news, education, training and resources that help real estate investors succeed.
In this fourth and final installment of our series on developing your personal investment strategy and putting it into action, we finally get to the place where most people start: the property.
In the studio perfectly poised for profound and prolific pontification:
Your practically perfect host, Robert Helms
His immensely imperfect co-host, Russell Gray
The Godfather of Real Estate, Bob Helms
As we pointed out in our first installment, there are no problem properties…only problem ownerships.
The keys to picking a property for you are: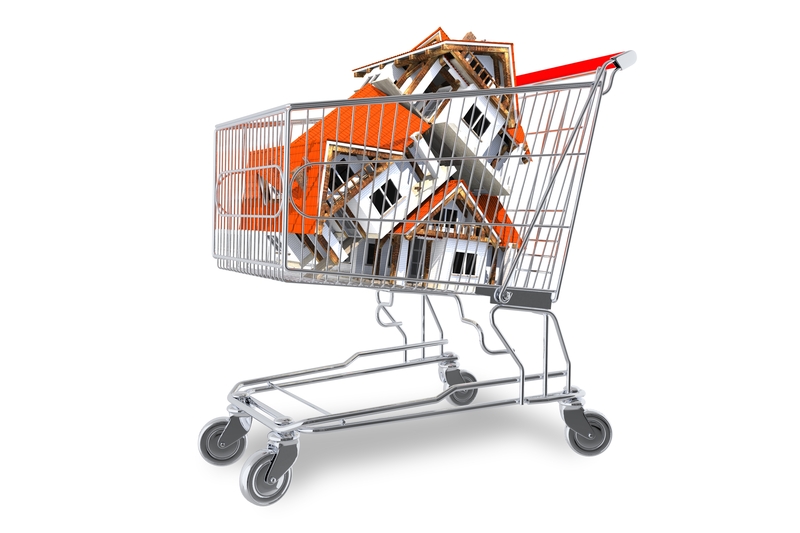 Being clear about your personal investment philosophy
Choosing a market (geographic, demographic and product type) that is well positioned to perform towards your predetermined investment objectives
Enlisting the help of a properly qualified team
It sounds simple, but each step requires a lot of work.
The good news is that if you lay the proper foundation, picking the right property is MUCH easier!
With that said, there's still some work to do to be sure the property you pick will fit properly into your portfolio.
For starters, once your team has recommended a property, you need to evaluate their recommendation.
Usually, you'll get some type of property profile which provides a basic description, location and financials.
Assuming the property type fits your objectives, you need to understand the specific micro-location.
It's fine to say, "I like the economy and demographics of single-family homes in Atlanta, Georgia."  But when it comes to actually picking a property, you'll want to be much more granular.
How's the neighborhood?  Who are the customers (tenants)?  What's the micro-trend for demand, economics, demographics?  Are there any local ordinances or projects, present or pending, which may affect desirability, utility and potential profit opportunities?
For example, let's say you pick a property in a nice quiet neighborhood, and your customers are retired seniors.
Then you find out a new freeway, nightclub or sporting venue is planned.  The neighborhood's about to get a lot louder…which may drive your customers away.
You get the idea.  The point is to find out about the neighborhood factors which might impact the specific property.
Next, what is the actual condition of the subject property?
In most professionally represented transaction, there will be a host of disclosures and inspections.  Read them!  Ask questions.
You're not looking for reasons NOT to do the deal.  So don't major in the minors.  But do keep an eye out for your "deal killers"…items which are so important to you, you'd walk away at almost any price.
You're also looking for "levers"…items over which the seller should probably be willing to sweeten the deal.
Look for hidden opportunities in the condition or structure of the property.  These are things you believe you could change to improve the value of the property, such as adding covered parking, storage, individual utility meters, etc.
If your personal investment strategy revolved around "value add", then hidden opportunities will be really important to you.
Now it's time to dig into the financials.
What you'll usually get is a "pro forma", which we jokingly refer to as Latin for "made up".
So if the numbers look good at first glance, it's important to go through them line by line to look for anomalies and opportunities.
If you don't happen to be familiar with a particular market or product type, one of your best allies in reviewing the financials is a local mortgage broker who specializes in the type of property you're looking at.
Another good source for a second set of eyes is an experienced property manager.  These guys will know what the REAL market rent is.  They'll be able to look at a lot of the expense items and know if they're in spitting distance of reality.
The bottom line is this…
When it comes to picking the perfect property for your portfolio, it needs to fit your philosophy, float in a market with dynamics likely to push the kind of financial performance you're after (both today and into the future); be run by a team who has your back, understands your goals and values, and are well qualified to do the work; and you need to see CLEARLY what you are really buying in terms of condition, micro-location and customer base.
The time you spend laying a great foundation will pay enormous dividends over the term of your investing career.
Listen Now: 
The Real Estate Guys™ radio show and podcast provides real estate investing news, education, training and resources that help real estate investors succeed.

Robert Kiyosaki says "Investing is a team sport."
We agree! And this is especially true with real estate investing because unlike paper assets…properties aren't uniform commodities which lend themselves to being traded on electronic exchanges.
Instead, the buying and selling of real estate involves people…lots of them. And so who you have on your team and how you get along with them is critical to your success.
In the studio to talk about who you need on your team and how to pick people who fit well with you…and with each other:
Your quarterback of conversation and host, Robert Helms
His co-host waterboy of waxing on (and off from time to time), Russell Gray
The Godfather of Real Estate, Bob Helms
We think building a portfolio of people is foundational to building a portfolio of properties.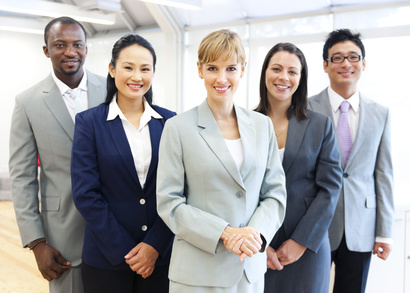 Sadly, many people approach investing backwards.
They find either go out and look for…or through happenstance, stumble upon, a property that looks "good"…and they get into contract.
Then…AFTER the fact…they go look for a mortgage broker, an insurance agent, a property manager, and a local real estate attorney (or maybe they wait until they actually have a problem).
In other words, they build the team around the property.  Oops.
In the first installment of this four part series, we talked about the role of your personal investment philosophy in helping guide you to the right market, team and property.
In our last installment, we discussed how to pick a market (geographic, demographic and product type) that is most likely to fit you…based on your personal investment philosophy.
In this third installment, we focus on the how and why of building a team.  And not surprisingly, we think your team should be a reflection of your personal investment philosophy.
Warning:  Build a team is hard work.  It takes time, patience, thick skin and adequate funding.
That's because it's an iterative process.  And you will almost certainly need to try out a lot of prospective players to find your "starters".
So where do you start?
Assuming you've worked out your preliminary personal investment philosophy…and specifically your values and goals…you should have some sense of culture.
The Culture Club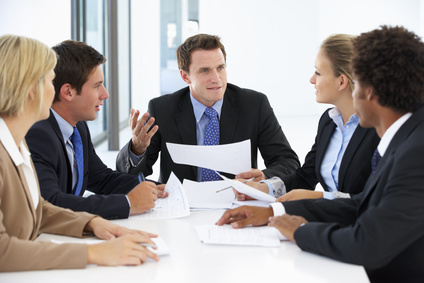 Every member of your team should reflect your values…and understand their role in helping you achieve your goals.
So your mission will be to communicate your values and goals to prospective team members…then watch their reaction.  If they get excited, you're on the right track.  If they don't…then you might want to keep moving.
Trust is a Two-Headed Creature
Next, you're looking for people you can trust.  Duh.
But it's more complicated than you might think…because you need to trust you team members in TWO important areas…and you can't have one OR the other.  You MUST have BOTH.
First, you must trust your team's motivations.  You need to know they have your back.  In other words, you need to trust their professional ethics.
Just as importantly, every team member must be professionally competent.
An honest, caring, well-meaning…but incompetent…team member can cost you a lot of money.  Worse, they can severely tarnish your reputation.
However, a top notch team member that doesn't really care about you could surgically rip you off…or ignore you in your time of need.
So make sure you're confident in every team member's ethics AND competency.
Size Matters
Did you really think we'd miss the opportunity for a double entendre? 😉
So while there are lots of ways to categorize people, one of our favorites is mentality.
Some people see ABUNDANCE…while others see SCARCITY.
Abundance thinkers believer there's PLENTY to go around.  They tend to collaborate, share and contribute.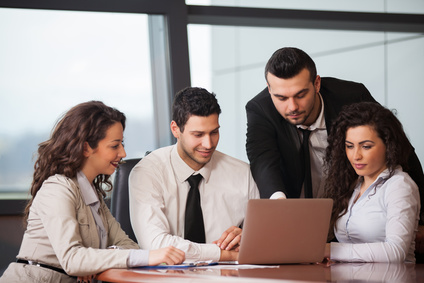 Scarcity thinkers believe there's NOT enough to go around.  They hoard ideas and resources…and often major in minor issues.
Because it's important for your team to play well TOGETHER, there's not always room for big egos.  And that means you too.
No one can be too obsessed with WHO is right.  Everyone needs to be focused on WHAT is right…in the context of your stated mission, vision, values and goals.  They need to be TEAM players.
Also, scarcity minded people focus on getting all they can while the getting is good.  We prefer folks who focus on building a bigger pot for everyone to share.
Going Deep
(Sorry…we couldn't help ourselves…)
Just as a football coach (we could have picked a different sport, but why not pick the best?) has a DEPTH CHART…you need one too.
So there are the various positions you need to fill…and you'll want to have back-ups…at least for the most critical positions.
Among them are:
Property Manager – who is responsible for managing the income production.  This is arguably the most important and least loved player on your team.
Real Estate Attorney – real estate law is very regional.  So if you get onto contract or start tinkering with your lease agreements…or worse, end up in litigation…you'll want good counsel on board.
Insurance – we think you'll want both an agent AND an attorney to help you select, procure and review you policies.  You don't want the first time you read your policy to be AFTER you've suffered a loss.
Mortgage – Most real estate investors are voracious users of debt…and arguably should be.  And with rates and programs constantly changing, anyone growing a big portfolio of mortgages needs an expert to help optimize the debt…including cash flow, interest expense, rate risk, equity optimization.
Tax – Nearly EVERYTHING you do financially has a tax consequence.  Better to know what that is BEFORE you commit the act…then to find out when you are filing…and paying…your taxes.
There's a LOT more than this…remember, we warned you it was big task…but these are several of the core members.
Here's the GOOD news…
When you find just ONE great team member…he or she can usually connect you to one or more others.  It's like hitting a gold vein.  You just keep mining it.
In this broadcast, we also cover several of the key questions you should ask any prospective team member.
So grab a note pad and tune into this episode as we discuss putting together your real estate investing team!
Listen Now: 
The Real Estate Guys™ radio show and podcast provides real estate investing news, education, training and resources that help real estate investors succeed.
Getting into a long-term relationship with a market is a big decision.  It's important to take time up front to consider if you're truly compatible with each other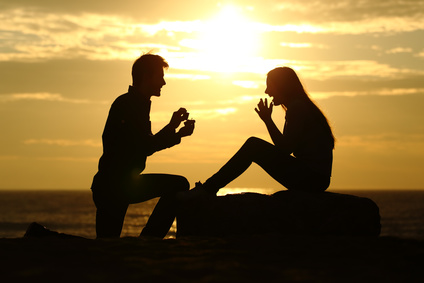 Do you have similar goals and personalities?  Common friends and values?
If things change or don't work out,…do you have a plan to move on without too much damage?
In the studio to to discuss how to pick a market that suits YOU:
Your real estate relationship counselor, host Robert Helms
His long term temporary co-host, Russell Gray
In last week's show we talked about the importance of your personal investment philosophy.
Knowing yourself, what you want, what you don't want, what you're willing to do…and not willing to do…are all part of being able to recognize what makes a "good deal" for you.
But that's only part of the equation.
In Part 2 of this series, we turn our attention to the art of personal market selection.  And while there are some practical, statistical components…market selection is also highly personal.
Our experience is that markets…like beers… have personalities.  If you, like us, have occasion to travel far and wide (and enjoy a few frosty brews along the way), you know exactly what we're talking about.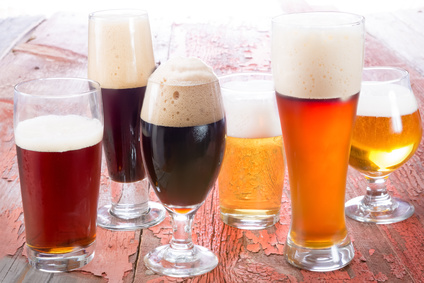 New York City has a completely different vibe than Jackson Hole, Wyoming…which is very different from Las Vegas, Nevada or Detroit, Michigan…not to mention someplace like Tijuana, Mexico or San Pedro Town in Ambergris Caye, Belize.  They're all different.
And while people, culture and customs all play a part…it's more than that.  At least when it comes to real estate investing.
So how do you evaluate a market for compatibility with your personal investment philosophy?
As we often say, if you want great answers you must begin by asking great questions.
So here are few questions to ask yourself and to research when you're looking at a market.  And again, all of these are against a backdrop of your already established personal investment philosophy.
Where is the market in relationship to you and how far and frequently you're willing to travel?
The most financially appealing market might be completely wrong for you if you're not willing to put in the time and effort to go there, learn it, build a team, and visit from time to time to keep things running smoothly.
Even a great market can't save you from neglect.
What kind of people are in the market?  Are you a cultural fit?
We can't over-emphasize the importance of relationships in this business.  If you aren't comfortable with the people in a market (or vice versa), it's hard to build the relationships you'll need to be successful.
Is the market headed in the same direction you are?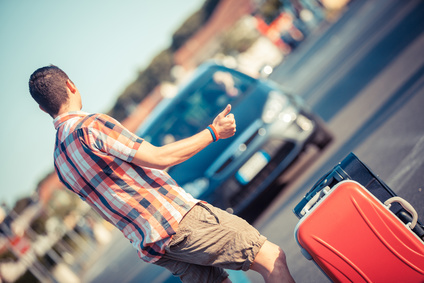 Some markets are "emerging"…that is, they are going from small to large.  It's a steep curve and requires some faith, vision and patience.
But immature markets (like people) can have issues.
They aren't as sustainably liquid.  In other words, if whatever is driving the growth slows down (think North Dakota) you might find it difficult to get out clean when it's time to end it.
Some markets are in decline in the macro, which can create unique opportunities for the savvy investor.
That's because inside a declining market, people are moving around.  Some neighborhoods and property types will be winners, while others will be losers.  In other words, the decline isn't spread out evenly.
And if you're looking for bargains, a declining market can be a bargain hunter's dream…especially if the decline is temporary and you're effectively buying the "dip".
Do the supply and demand dynamics favor your investing goals?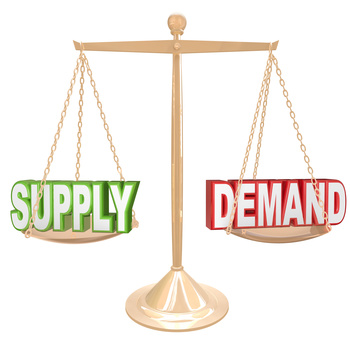 If you're in for maximum long term appreciation (growth above inflation), then a strong local economy with a permanent restriction on the increase of supply is a match.  Places like Silicon Valley, Washington DC or even pockets of the Dallas metro come to mind.
On the other hand if you're looking for great cash flows, you might decide a working class market like Memphis makes more sense.
Of course, "markets" are more than just geographic.
People, or demographics, are "markets" too.  We've talked alot about the baby boomers.  The even bigger wave of millennials will surely be a hot topic for decades to come.
And that's just age.
There are financial demographics….affluent, middle-class and low income…and lots of iterations in between.
And that's just the residential demographic.  There's also the commercial demographic…including small business, corporations and retail.
Whew!  There's a lot more to "market" selection than most investors realize.
"Markets" are also property types.
Even "housing" can be comprised of single-family, small multi-family, large apartments, condos, town homes…even mobile homes.  And then there's commercial, industrial, agricultural (yes, you can own and rent out farmland), retail…and special use (billboards, cell towers, assisted living, etc.)
They ALL have unique characteristics.  And as you might guess, you can't be expert at all of them.  At least not at the same time…and not right away.
When you think about all of the different opportunities it can be exciting…and overwhelming.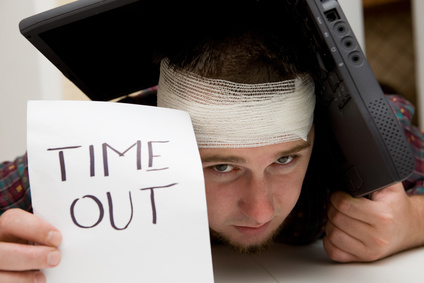 But as you look at markets in the context of your personal investment philosophy, your focus will narrow.
Once you've identified some interesting prospects, you can do some research…and maybe even go out on a few "dates".  It's one of the reasons we've been doing market field trips for the last 15 years.
We have our favorites…and we're generally faithful.  But it's always fun to go out and shop around.  The worst thing that happens is we have fun, learn something and meet interesting people.
Sometimes we find a new love.
In all cases, it's always good.
So if you're on the front end of your real estate investing career…or you're at a place where you're looking to move into a new market or two…listen in to this episode…and then get out and explore!
Listen Now: 
The Real Estate Guys™ radio show and podcast provides real estate investing news, education, training and resources that help real estate investors succeed.
We've been told, 'There are no problem properties…only problem ownerships."
Jim Carrey put it a different way in the movie, The Grinch…"One's man toxic waste dump is another man's potpourri!"
The WHY is perhaps obvious.
Certain types of properties and the demographics they attract require a specific temperament, skill set, risk tolerance and expectation.  Mismatching a property and investor usually results in a very unhappy investor…and a "problem" property.
Funny thing is…when the unhappy investor finally throws in the towel…usually at a direct or indirect loss…some other (typically more experienced) investor comes along and scoops up the "good deal" and makes money!
So we think it's pretty clear that investors…just like properties…are all different.  And not all investors and properties are meant for each other.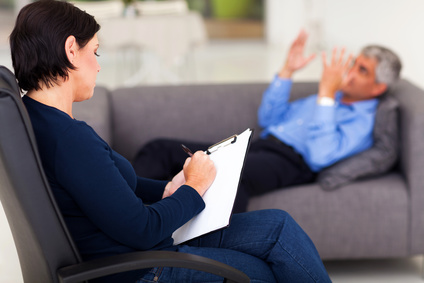 To stay out of trouble, it's critical to get in touch with YOUR inner investor…and figure out what kind of an investor YOU are.
While there's no substitute for real world experience, you can compress time frames by thinking carefully about who you are, what you want, what you're willing to do…and what you're NOT…in order to get it; and by watching what other investors are experiencing…
Then you put it all together in your mental blender…and puree it into your very own initial personal investment philosophy.
In the studio blending their voices into this episode of The Real Estate Guys™ radio show:
A smooth blend of talent, wisdom, knowledge and experience…your host, Robert Helms
His discombobulated co-host, Russell Gray
A man who blends 7 decades of experience into a frappe of fatherly wisdom, The Godfather of Real Estate, Bob Helms
We think your personal investment philosophy is the magic potion which inoculates you from bad deals.
It's like rolling up to the gate at the airport with your carry-on bag.  You drop into the "box" to see if it fits.  If it does, you proceed.  If it doesn't, you don't.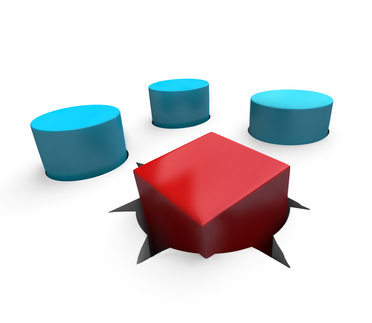 Your "bag" is the deal you're looking at.  The "box" is your personal investment philosophy.  The bag needs to fit in the box or it's a no go. Make sense?
To develop your PIP, you need to ask yourself a series of questions.  We detail them in this broadcast…but for now, they go something like this:
What is my PRIMARY objective for the investment…spendable cash flow today…or long term equity growth?
How much risk am I willing to take?  Am I more conservative or aggressive?
What types of properties am I most comfortable with or interested in?
How much turnover am I willing to deal with in my portfolio?  That is, am I "flipping" for short term capital gains…or am I holding long term for income and equity growth?
What kind of markets (geographic and demographic) am I most comfortable with?  Can I handle the stress of dealing with low-end markets…(lots of problems, but potentially more income)…or would I be happier in upscale areas?
How hands on do I want to be?  Will I manage everything myself or would I rather pay my team to do all the work?
Where in the world am I willing to go?  Do I want all my investments near me or am I willing to travel?  If so, how far and how often?
Of course, these are not binary questions.  There are LOTS of nuances…and your answers will probably be somewhere in between two extremes.
But you'll likely find that you tend to gravitate towards one extreme or the other…and that's okay.
You'll also find that your PIP will evolve as you and the marketplace change.  That's okay, too.  In fact, if your PIP isn't evolving, then you either aren't investing or your aren't learning.
We think revisiting your PIP is something you should do at least once a year.  Because the more clear you are about what you want and what you're willing to do to get it, the less likely you are to find yourself entangled in a deal you don't like.
So listen in as we guide you through the process of getting in touch with your inner investor…
Listen Now:
The Real Estate Guys™ radio show and podcast provides real estate investing news, education, training and resources that help real estate investors succeed.
Unless you just stepped out of a flying Delorean, you've probably heard that China has ascended to the threshold of taking its place among the economic elite in the world.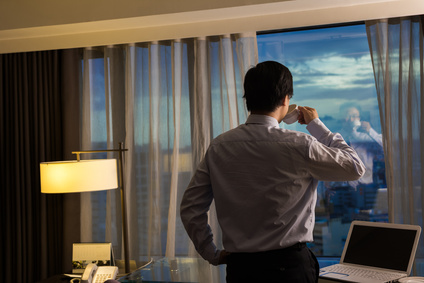 But the story in the East is even bigger than China…
In The Real Estate Guys™ radio show covered wagon to look East and talk investing:
Your wagoner host, Robert Helms
His wagon pulling Co-Host, Russell Gray
Special Guest, Sovereign Man's Chief Investment Strategist, Tim Staermose
Way back when, Europe…and England in particular…was the mature, established economic power of the world.
The explorers, pilgrims, pioneers and settlers made their way West…and a little upstart continent called America became the dominant economic, political and military force on the planet.
Today, a shift East is happening…or we suppose you could say the shift West has crossed the Pacific…in any case, Asia…led by China…is rapidly ascending onto the world's economic stage.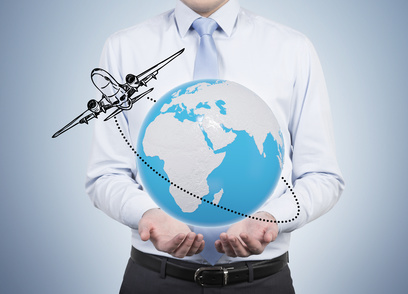 The rise of China as an economic and manufacturing powerhouse…and the growing population and affluence of places like India…creates demand for capital, commodities and other resources.
This demand has a direct impact on the cost of those resources…ALL OVER the globe…including the USA.
Additionally, the wealth being created in the East is finding it's way West.  That is, wealthy Chinese have been buying up U.S. real estate…and the Chinese government has been buying up farmland, forests, mines and gold.
Of course, to pay for all these assets, China has all but stopped accumulating U.S. dollars and Treasuries.  This DECREASES the demand for dollars and treasuries, which affects the pricing…which affects you, your loans, your tenants, your asset prices, and your cash flow.
So some days, you need to focus on the tasks at hand…nose to the grindstone, eyes in the weeds…
Other days, you need to look up and out…and consider what's out on the horizon.  Because sometimes there's a wave coming that you can ride…or can wash you away.  And often the difference is whether you're paying attention and prepared.
So listen in to our conversation with global investment strategist Tim Staermose of Sovereign Man…and consider how what's happening in the East could create opportunities for you.
Listen Now:
The Real Estate Guys™ radio show and podcast provides real estate investing news, education, training and resources that help real estate investors succeed.
It's said the only things which are certain are death and taxes.
We think this could be modified to DEBT and taxes….especially when you consider the relationship between the two.  BUT…we'll put our tin-foil hats in our lead cased fire-proof safe and focus on the tax…er, task…at hand.
We were out in the Phoenix area to visit Robert Kiyosaki and decided to pay a quick visit to a nearby friend and tax guru.  We'd heard there was a new regulation all real estate investors need to know about…
Talking taxes in the top of office to Tom's tower…
Your regular host, Robert Helms
His irregular co-host, Russell Gray
CPA, best-selling author and Rich Dad Advisor, Tom Wheelwright
Let's face it…taxes are NOT the most titillating topic.  After all, we'd all much rather focus on MAKING money, than spending dozens of hours and thousands of dollars tallying up how big a slice to send to the tax man.
And of course, just when you think you've got everything dialed, the tax man changes the rules of the game and hopes you're not paying attention.  It's a constant and unproductive game of cat and mouse.
SO…
If you decide to play, you'll need to find a way to keep up on the changes.  And then organize your activities to utilize EVERY deduction you're entitled to.  That's why you want a great tax advisor on your team.
Robert Kiyosaki makes a lot of money.  The guy he depends on to minimize the tax bite is Tom Wheelwright.

Tom's a bit of a nut job.  He actually LIKES taxes.  Weird.  But there's no accounting for taste.
But thankfully, guy's like Tom are out there.  And he pays attention to all the things that affect real estate investors.  So when he called and told us about some new tax regulations, we wanted to learn more.
Of course, we brought along our microphones and captured the conversation…because that's what we do.
Keep the Main Thing the Main Thing
When it comes to taxes, it's so easy to focus our efforts on paying LESS.  Sounds good, right?
Of course, the easiest way to pay less tax is to make less money…so be careful what you wish for.
Tom says your focus should be on MAKING MORE MONEY…and that's also true when selecting an advisor.  That is, your advisors are investments…just like your real estate…and you should select them based on their potential to MAKE you money.
It's a subtle, but important difference.  Otherwise, the temptation is to think of them as an expense…hire the cheapest, and get costly results.
The goal is to INCREASE the amount of money you pay for advisors, taxes, interest and insurance…and have those investments decrease as a percentage of your income.
To Change Your Tax You Must Change Your Facts
This is no different than the person who buys a horrible property in a terrible area and rents to the tenant from hell…then shows up at some poor property manager's doorstep with a problem they need fixed.
In other words, if you want the property's performance to improve, the conditions and circumstances need to change.  A property manager can only do so much with a bad situation.
The same is true for your taxes.
To get a beneficial tax result, you need to create better factual circumstances.  But it's much harder to rewrite history, so it's wise to understand basic taxation principles in ADVANCE, and then conduct your affairs in such a way that you create the most favorable tax result as you go along.
Obviously, this means getting an education and working closely ALONG THE WAY with your tax advisor.
Duh.  But knowing you need to do it and actually doing it are two different things.  So DO IT.
This Promises to Be a Crazy Tax Year
Tom tells us there are a number of items which are making tax filing a little more…taxing…this year.
The biggie is the new repair regulations.  Without getting lost in the weeds, the short version is that the IRS has issued new regulations designed to clarify a specific area of tax law which affects ALL real estate investors and most small business owners.
It has to do with how certain expenses are classified and whether they are treated as capital or ordinary expense.
Yeah, we don't get it either.  That's why you need a guy like Tom.
The point is that if it affects you…and if you own investment real estate, it probably does…then you'll have to file one (or more!) of Form 3115 Change of Accounting Method.  So be sure to ask your tax advisor before you file for 2014.
The Affordable Care Act is making things more complicated for individuals and small businesses this year also.  But that's been all over the news, so you're probably aware of it.  If not, your tax advisor will help you.
A couple of other items Tom says to keep an eye on are President Obama's proposal to charge capital gains tax at death (yes, it's true…death and taxes together again);  and a proposal to change the "carried interest rule", which would effectively cause real estate developers to pay ordinary income tax on certain items which are currently classified as long term capital gains.  Ugh.
So listen in to CPA Tom Wheelwright and find out what's happening and how it affects you!
Listen Now: 
The Real Estate Guys™ radio show and podcast provides real estate investing news, education, training and resources that help real estate investors succeed.