Let's face it.  Whether it's a car, lover or real estate market, we all want a hot one.
You're on your own for the first two, but in this episode we'll do our best to help you with number three.
In the studio for this arousing discussion:
Your smokin' hot host, Robert Helms
His faithful wing-man, co-host Russell Gray
Regular contributor and Big Man on campus, John Turley
"Hot" things are usually the result of high demand and too little supply.  Sometimes the desire to possess is there, but the capacity to pay is not.  In any case, when more people want something than there is of it to go around, that thing becomes "hot".
In investing, the goal is to be among the first to identify something that's heating up, then grab it before the mass of other market players have gotten to the party.
So how do you get into a real estate market BEFORE it gets hot?
Before we go there, consider that real estate as an investment is very slow moving.  That is, even once the word starts to get out, it takes a while for market demand to reach its peak.  This is good because it allows regular folks (not just all the pretty people in Wall Street) to get in on the action.
Also, because real estate isn't really a main stream investment, the "Flash Boys" aren't coming to the party at all.
In fact, real estate is more like a block party.  It's local only interesting to people who are in the neighborhood.  So real estate market parties don't tend to get too crowded very fast.  This is also good for those of us who don't mind driving (or flying) from place to place in pursuit of a fun party where we can get some action with a hot market.
So it's important to go where your chances are good.  We say it all the time, "Live where you want to live and invest where the numbers make sense."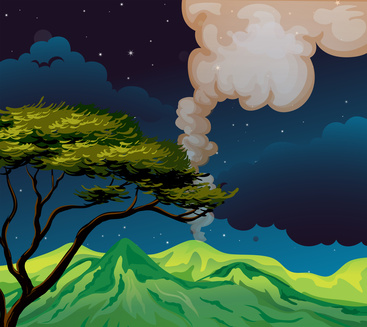 Step one is to watch for signals that a market is getting hot.  And those signals don't always come in a neat package or in ways that are readily recognized.  Sometimes you have to be good a reading the smoke signals to recognize that a market is heating up.
In this episode, we invite John Turley to bring us up to date on his market, Ambergris Caye, Belize.  It's an interesting case study, especially if you're not familiar with this market, because it illustrates how market drivers vary from market to market.
A fundamental concept of market analysis is supply and demand.  If there are lots of people demanding a particular area, product type or price point, that area, product type or price point has the potential to get "hot".
But how do you know WHICH area, product type or price point?  And how can you see it BEFORE the majority of others see it?
This is where purposed proximity is essential.
Purposed proximity is getting close to a market with a conscious decision of looking for critical clues about supply and demand trends.
Many people live in areas with opportunity all around them.  They have proximity.  But they aren't purposeful.  So they drive by opportunity every day and can't see it.
Others are purposeful from a distance.  They look at charts, graphs, stats, news and data.  They can sense opportunity because they're purposeful.  But they can't actually see it because they lack proximity.
Here's where it's important to realize that real estate markets are like people. You have to be close enough to pick up their unspoken clues that signal opportunity.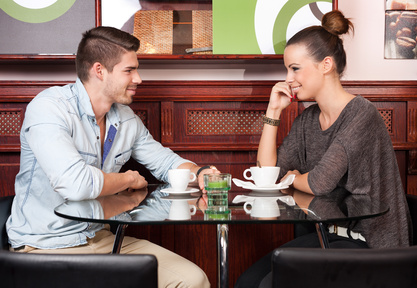 Body language experts tell us that communication is only 7% verbal.
This means that words only account for a fraction of the meaning in a conversation.
The majority of communication is in tonality, facial expression, gestures, eye contact, etc.
To really get the "vibe" of another person, you need to be in close proximity.  Or at least be able to see and hear them, which is why video chat has become a popular communication tool for people in both their personal and professional lives.
For a real estate market, price and sales data is analogous to the words in human communication.  It tells SOME of the story, but it's a far cry from telling the WHOLE story.  This is why we're big fans of field trips.  We like to visit markets up close and personal.  We like to feel it.
Plus, when you visit a market, you build relationships with people who can become your boots on the ground. 
For example, even though we go to Belize a lot, it's nice having Big John and his team with boots on the ground.  They have their thumb on the pulse of the market.  And not just data, but rumors, inside information, and real time activity.  It's that way for every market we're involved with.
With that said, some data is very useful because it's a leading indicator of demand.
For example, if a large employer signs a deal to open a new operation in a small town, the resulting employment can be a driver of demand for housing.  But because the demand hasn't manifested yet, there's time to get in ahead of the wave.
And before it's in the paper for the whole world to know, there's usually a handful of local market players who know it's coming, like the commercial real estate broker helping to find space or land for the business.  Or the residential brokers looking for housing for the key executives.  Boots on ground.
Of course, just because a big employer is moving in, it may not be enough information to take action on.   But when you have several corroborating signs from different sources, then you probably have something substantial to act on.  In any case, it CERTAINLY warrants a closer look…because where's there's smoke, there's usually fire.
So listen in to this discussion as Big John Turley provides some of the many signs which say "market on fire" in Ambergris Caye.  Then think about whatever markets you're active or interested in.  What smoke signals are in the air and how can you investigate further?
And then remember, you don't want to by shy when the market's sending out the "vibe"…or you risk missing out on some hot action.
Listen Now
Audio clip: Adobe Flash Player (version 9 or above) is required to play this audio clip. Download the latest version here. You also need to have JavaScript enabled in your browser.
Want more? Sign up for The Real Estate Guys™ free newsletter!
Don't miss an episode of The Real Estate Guys™ radio show!  Subscribe to the free podcast!
Stay connected with The Real Estate Guys™ on Facebook!
The Real Estate Guys™ radio show and podcast provides real estate investing news, education, training and resources that help real estate investors succeed.
As any real estate investor knows, properties may generate passive income, but owning them is far from passive.
Because even if you have great property managers and you never see your tenants, you still have important decisions to make about markets, debt and equity.
And while most real estate investors focus on doing deals and managing cash flow (both VERY important activities), the smartest ones also pay attention to asset allocation models.
Yes, it's true.  Asset allocation modeling isn't just for Wall Street financial planners and paper asset advisors.
Balancing on their chairs in the studio to build on this critical topic:
Your massively popular host, Robert Helms
His unbalanced co-host, Russell Gray
All businesses have jargon.  So to make sure we're all in the same page, let's clarify some terms:
Critical Mass – that's how much equity you need to invest for cash flow to generate enough spendable cash flow to support yourself in the manner to which you're accustomed…or would really like to be accustomed!
Asset Allocation – In traditional financial planning, you'd have a pie chart divided into slices for stocks, bonds, cash, precious metals and maybe one or two other things like annuities, fine art, etc.  We'll talk about what that looks like for real estate investors in a moment.
Re-balancing – this is simply adjusting your asset allocations (how much of each component) to bring the ratios into alignment with your predetermined plan or model (which of course presupposes you have a plan or model!).
Make sense so far?
Most people's investing lives can be divided into two broad categories:  Accumulation and Consumption (sometimes called Annuity, not to be confused with insurance products of the same name).
Accumulation is just what it sounds like.  You're accumulating wealth on your quest to reach Critical Mass.
At Critical Mass, you have enough wealth (equity) to deploy for enough Passive Income (money you don't have to work for) to achieve escape velocity from the gravitational pull of the daily grind.  Or as our good friend Robert Kiyosaki would call it, Getting Out of the Rat Race.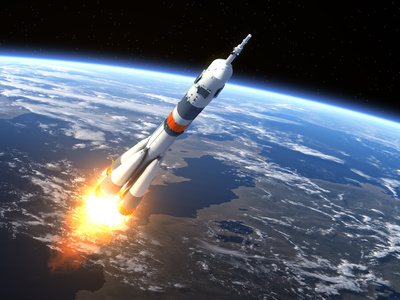 Obviously, the FASTER you can build wealth, the sooner you can get to Critical Mass so you can achieve escape velocity.
In our temporarily out-of-print book, Equity Happens, we spend quite a bit of time talking about equity growth strategies and the important role of leverage.
Now that equity is happening again (did you have any doubt?), we thought it was time to revisit some of the important themes inside the topic of getting to critical mass.
First, you have to be on the OWNERSHIP side of the equation.  That is, you don't want to be the lender.  You want to be the owner (or part owner).  This is called EQUITY.  That's why they call stocks "equities".  In real estate, it's called being the landlord.
Next, it's important to pick the RIGHT MARKETS.  The old adage about the 3 most important things in real estate being Location, Location and Location is true.  Because it's all about Supply & Demand.
When you pick properties in popular areas (demand), where there is some limiting factor in supply, you have a chance of getting APPRECIATION.  That's people bidding up the value of the property FASTER than the pace of simple inflation.
Of course, what's "popular" depends a lot on the property type.  If you're depending on rental income to pay for the property, mansions in Beverly Hills might be low in supply and high in demand among Hollywood elite, but no one's renting them from you.  And if they did, the rent probably wouldn't provide enough cash flow to make the use of leverage appealing.
So "popular" might be affordable houses or apartments in B class neighborhoods in areas with a strong, geographically-linked, regional economy.  Or it might be resort properties in a popular area with limited supply and lots of people paying top dollar for overnight stays.
One way to re-balance your real estate during your Accumulation Phase is to REPOSITION EQUITY into hotter markets.  You can use a cash out re-finance (those are coming back!) to move equity out of a property you want to keep; or you can sell the property and use a 1031 Tax Deferred Exchange to transfer the equity without paying tax on any gains.
Now, if you were in the Consumption or Annuity Phase, you might move your equity from a highly appreciated, low cash flow market to a market and product types that cash flow like crazy (but maybe don't appreciate as well).  So the idea of re-balancing applies within each phase or in transition from one phase to the other.
Does your brain hurt now?  Sorry.  Let's just do a couple of more concepts and then you can get a snack.
LEVERAGE (i.e., debt) can be one of our best friends…especially during the Accumulation Phase.  Debt allows you to control MORE property with LESS purchase equity (down payment).
Of course, the down side of leverage is you'll get less cash flow.  But that can be okay, as long as you have enough (with a safety margin) to make the mortgage payments (and you don't need any cash flow to live on).
And at today's stupid low interest rates, it's hard to make the argument that the best use of cash or equity is to reduce mortgage debt.  But that's a different discussion.
The main benefit of leverage is that it MAGNIFIES GROWTH.
For example, if you own a $100,000 property for cash and a year later its value increases 10%, your wealth (equity) has grown by $10,000.
If you paid CASH, then your return on your $100,000 invested is 10%.  Super.
Now, if you put only 10% down ($10,000) and got a 90% loan, then you grew $10,000 on $10,000 invested, which is a 100% gain. WOW!
Of course, a paid for property will have more positive cash flow than a 90% leveraged property.  That's the trade-off.  Maybe for you something in between is "optimal".  That's where BALANCING comes in.  YOU have to do the math and decide what's the optimal balance for your situation.
Lastly (at least for this blog)…
You don't have to wait to build equity.  That is, you might be able to proactively do something to the property or its operation to FORCE equity rather than wait for the market to appreciate.
So, in the previous example, if you put $10,000 down on on a $100,000 property, then fix it up, you might not have to wait a year for the value to increase.  Because you forced it to happen sooner!
Then you can decide if you want to leave the equity there, or reposition it for more property or higher yield (investing extracted equity for higher interest than the cost of the loan).
See?  Real estate asset allocation, rebalancing and equity optimization can be FUN!
Listen Now:
Audio clip: Adobe Flash Player (version 9 or above) is required to play this audio clip. Download the latest version here. You also need to have JavaScript enabled in your browser.
Want more? Sign up for The Real Estate Guys™ free newsletter!
Don't miss an episode of The Real Estate Guys™ radio show!  Subscribe to the free podcast!
Stay connected with The Real Estate Guys™ on Facebook!
The Real Estate Guys™ radio show and podcast provides real estate investing news, education, training and resources that help real estate investors succeed.
How do you buy real estate with no money and no credit?
This is one of the most asked and abused questions in the real estate investing education business.
The good news is that it can be done.  To find out how, we dial up a good friend who's not only figured out how to do it consistently, he also loves to share his secrets for success!
This episode of The Real Estate Guys™ radio show features:
A true resource of broadcasting brilliance, your host Robert Helms
His next-to-nothing co-host, Russell Gray
A truly resourceful real estate investor, J Massey
Talking to J is always a fun time.  He's full of enthusiasm, wisdom and catchy phrases that quickly communicate complex ideas.
We first met J Massey in our Southern California real estate investor mentoring program just after The Crash of 2008.  We soon discovered that J had experienced a series of personal disasters which left him with useless credit, no money, no equity and no income.  Yikes!
But having a wife and four children to support, failure was not an option, J developed an uncanny resourcefulness which allowed him to build a successful real estate investing business and portfolio.
Back in 2012, we invited J to tell his story to our radio audience.  You can find that interview here.
Since then, J's joined the faculty of our Summit at Sea™.  We've been proud to introduce him to our friends and fellow broadcasters, Robert Kiyosaki and Simon Black, and J has been a guest on both of their programs.
So what makes J so interesting and what can we learn from him?
What stands out to us is J's mindset.  So many people think achievement starts with knowledge.  Of course, knowledge is important, but it isn't first.  Mindset is.
"Look for problems, not for properties."
J says the first important mindset is to focus on looking for problems, NOT properties.  When you look for properties, all you see are things you can't afford with your current resources.  That's discouraging.
Better to look for problems and then challenge yourself to find solutions.
Why?  Because resources are solutions.  But outside the context of solving a problem, resources are all but invisible.  However, once you have a problem to solve, you begin to see the potential for the people, things and circumstances around you to solve the problem.  NOW you can see all the resources available!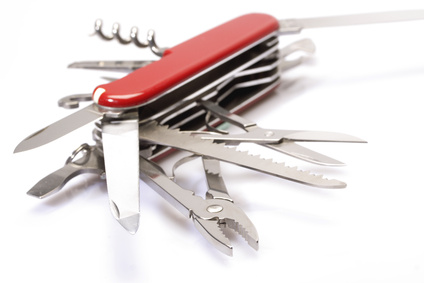 "No one has a money problem.  They have an idea problem."
This is true not just for you, but for most of the people out in the world.  Our friend, Blair Singer, says "When emotions are high, intelligence is low."  That is to say that when people get freaked out about their finances, they can't think straight.
If you can learn to keep calm in a crisis, you will see solutions that others won't.  And when this happens, you have something VERY valuable to bring to the party.
"Fail fast. Fail forward.  Fail frequently. That's how you learn quickly."
How fast do you want to find a solution?  The sooner you start trying, the sooner you find the answer.  We all want the smooth, painless, non-stop ride to the top.  But the real world is full of sometimes painful setbacks and disappointments.
But inside every failure is useful feedback.  If you learn to find it, you're a better, smarter investor.
With each experience, you find out what works, what doesn't and ultimately what works best.  Next time, you see more potential solutions faster and your odds and effectiveness improve.
It's all about others. 
It sounds so simple.  But when you're starving and scared, it's easy to make it all about you.
However, when other people understand the problem, how they fit into the solution, and why being involved benefits them, they will almost always provide the resources necessary to achieve the goal.
Been there. Done that.
Here's the great news:  No matter what problems you find yourself or others facing, someone has probably already figured out how to solve all or part of it.  So you don't have to be the smartest guy or gal in the room.  You simply have to be the one willing to invest the time and effort in finding those people more experienced than yourself.
And while this all sounds good on the chalkboard, J is out on the field running the plays and making it happen.  He would be the first to say that if HE can do it, so can YOU.
Listen Now:
Audio clip: Adobe Flash Player (version 9 or above) is required to play this audio clip. Download the latest version here. You also need to have JavaScript enabled in your browser.
Want more? Sign up for The Real Estate Guys™ free newsletter!
Don't miss an episode of The Real Estate Guys™ radio show!  Subscribe to the free podcast!
Stay connected with The Real Estate Guys™ on Facebook!
The Real Estate Guys™ radio show and podcast provides real estate investing news, education, training and resources that help real estate investors succeed.
Land investing is a very unique aspect of real estate investing.  Raw land typically doesn't provide income or tax breaks.  And without a tenant to make the payments, there's no amortized equity.  Besides, with no income, borrowing to buy land can be risky business.
So why do it?
Well, as you might suspect, there are…lots of reasons.
In the studio for this episode of The Real Estate Guys™ radio show:
Your well-grounded host, Robert Helms
His dirt-poor co-host, Russell Gray
While the Holy Grail of real estate investing is passive income, it takes equity to acquire those income producing properties.  And it's wise to have adequate liquid reserves to handle maintenance, repairs, turnover and marketing.  Of course, if you use debt to acquire your income properties (and why wouldn't you?), then you'll need to have additional reserves to service that debt when the property is sitting vacant.  So liquid cash (currency of something else that is readily convertible into currency) can be pretty handy.
Of course, once you have all the currency you need, not to mention that once your empire of income properties starts pouring out piles of positive cash flow, you might want a place to park some of that money for the long term where tenant and toilets aren't involved.  Someplace not subject to counter party risk…and in something that will retain it's relative value, no matter what happens to the currency.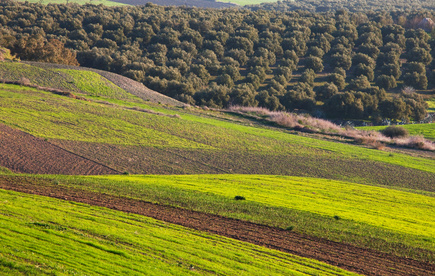 So reason #1 for buying land is long term preservation of wealth…even generational wealth.  Think of it like gold or fine art.
In fact, if you've been listening to James Rickards (author of Currency Wars and The Death of Money), he's an advocate of using real assets (versus paper currency) as a means to store long term wealth.
In other words, instead of building up a savings account full of dollars, convert those dollars into real assets by buying things like land, precious metals and fine art.  His point is that these items have a long term history of being relatively safe stores of value in unstable economic times.
Of course, if you're strategic about the land you buy, you could end up doing more than simply storing value (hedging against inflation).  You might actually make a profit (appreciation) as the land becomes more desirable (location and path of progress).
And if you're feeling more ambitious, you could "force equity" by improving the land.  This could be as simple as sub-dividing, changing the zoning or acquiring other entitlements.  In this case, the land might appear completely unchanged to the naked eye.  But the legal rights and permissions associated with the land could make the land more valuable to the next buyer.
Of course, that brings up the question of exit strategy.  One of the basic tenets of real estate investing is not to get into a deal you don't have at least one (and preferably more) clearly identified strategies for getting out.
When it comes to land, the best way to think about possible exits is to understand the life cycle of a property.  Of course, land almost always lasts forever, so you could argue the life cycle is forever.  But for our purposes, we'll think of land as starting out as raw (no entitlements of infrastructure like sewer, power, streets, etc).  From there, it becomes entitled, infrastructure is added directly on the land or nearby, improvements (buildings) are added, and eventually human beings live, work or play on the property.
Most people think of real estate only in it's "finished" state (ready for human use).  Land investors see the whole cycle.  And each step along the way, value is added to the land.  And anywhere along the line, the original land owner can hand off the development baton (sell) to the next guy who'll take it to the next level.
Obviously, the closer the land gets to a finished product (and depending on what the finished product is), the number of potential buys grows and the property becomes more "liquid" (easily sold and converted to cash).  Like a bus, you can get on at the beginning, in the middle, or near the end, and ride as long as you like.
Land investing is usually long term which makes it ideal for retirement funds.  Especially because tax advantaged accounts don't really need the tax breaks…and land doesn't provide any.
But land, like any asset, can also be flipped quickly for a profit if it can be acquired or controlled at a price below what someone else might be willing to pay.  Again, keep in mind that there are typically fewer buyers at the front end of the life cycle.  Of course, you only need one!
One final note…
In addition to being a long term store of wealth, land can also be a powerful part of an international asset protection strategy.  As FATCA compliance descends on the global investors, land is an asset which remains more private and unattractive to revenue starved governments than off-shore bank and brokerage accounts.  So if privacy and asset protection are high on your list, you might consider using off-shore land as a place to store long term wealth.  Who knows what that little Caribbean island will be worth some day???
Listen Now:
Audio clip: Adobe Flash Player (version 9 or above) is required to play this audio clip. Download the latest version here. You also need to have JavaScript enabled in your browser.
Want more? Sign up for The Real Estate Guys™ free newsletter
Don't miss an episode of The Real Estate Guys™ radio show! Subscribe to the free podcast
 Stay connected with The Real Estate Guys™ on Facebook!
The Real Estate Guys™ radio show and podcast provides real estate investing news, education, training and resources that help real estate investors succeed. Visit our Feedback page and tell us what you think!
Markets get hot for different reasons and if you can get in front of a rising market, it can be a lot of fun.
But when the tide of hot money rolls back out, does your market have a solid foundation for stability and recovery?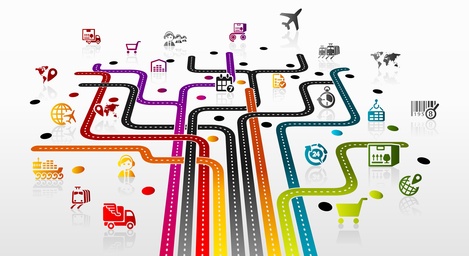 It's an important question.  So we decided to dedicate this episode of The Real Estate Guys™ radio show to one of the most important foundations of a solid real estate market: infrastructure.
Behind the shiny microphones to talk about the role of infrastructure in real estate market analysis:
Your stable host, Robert Helms
His recovering co-host, Russell Gray
Money moves in and out of all markets, both paper and real, for two basic reasons: momentum and/or fundamentals.
A postmortem of those formerly hot markets which dropped precipitously in the 2008 crash tells us that there was a lot of hot money chasing momentum (speculation).  And when the hot money stopped flowing in, prices fell all the way past fundamental levels.
This is a very simplistic explanation, because the real estate bubble was really rooted in hot money in the bond market which fed the real estate market.  But the concept is that more properties were built and purchased than there were fundamental reasons for building and owning them.
The result, of course, was inflated prices and overbuilding.  And when the tide shifted, prices fell.  In some cases, prices fell well below replacement costs (a fundamental).
But some markets fell further than others.  And some markets came back sooner than others.
So what makes the difference between a slow falling or fast recovering market, and those that die and never or very slowly come back?
This is an obviously complex question, but one of the key components to a more stable and better recovering market is infrastructure.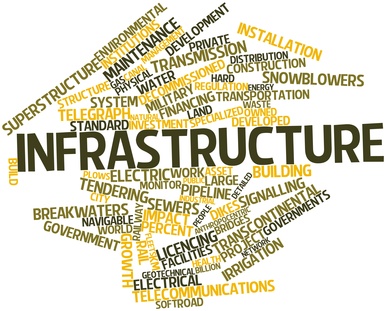 In basic terms, infrastructure is all of the things that need to exist to support human occupation of land.  These things include roads, airports, utilities, etc.
In broader terms, infrastructure that is attractive to residents and businesses include education, health care, entertainment, shopping, communications and in some cases, shipping.
When you think about it, it makes perfect sense.  After all, people and the businesses which employ them need infrastructure in order to live, work and recreate.
Therefore, it stands to reason that, all things being equal (taxes, cost of living, weather), a market with superior infrastructure is more desirable than one with less infrastructure.
So when you look at a prospective market to invest in, don't focus simply on its price to rent ratio.  While it's great to buy a cheap property with strong cash flows, it's better to have a property that can better withstand the beatings of the economic waves over time.
Instead, learn to look at the market through the eyes of your tenants and their employers; or, if you're a commercial real estate investor, your tenants are the employers.
Ask yourself if there is a strong and educated labor pool (educational infrastructure).  Are new people attracted to the market to go to school?  Colleges can help drive inbound migration to an area.  Best of all, college grads tend to rent for awhile after they graduate and first start working.
Think about the support services people need and want…like health care, shopping and entertainment.
And what about a businesses ability to move people and products in and out of the region?  Are there good roads, airports, railways, etc.?  And is the physical location itself conducive to efficient transportation?
Our thesis is that the best long term markets are those that have solid and diverse infrastructure because it's a huge competitive advantage over those that don't.  And because infrastructure takes time and a lot of money to put in, any market that already has it is in position to get stronger faster when the economy is growing.
When the economy is booming and everyone's flush with money, all markets look good.  But what about when the economy turns soft?
If you want to stay in the game in good times and bad, it's critical to understand the role of infrastructure in a real estate market.  So listen in to this episode as we talk infrastructure and real estate market selection.
Listen Now:
Audio clip: Adobe Flash Player (version 9 or above) is required to play this audio clip. Download the latest version here. You also need to have JavaScript enabled in your browser.
Want more? Sign up for The Real Estate Guys™ free newsletter
Don't miss an episode of The Real Estate Guys™ radio show! Subscribe to the free podcast
 Stay connected with The Real Estate Guys™ on Facebook!
The Real Estate Guys™ radio show and podcast provides real estate investing news, education, training and resources that help real estate investors succeed. Visit our Feedback page and tell us what you think!
Sometimes you think you've covered, then you find there's a big hole in your asset protection.  Not only is it embarrassing, it can be very expensive.
Sadly, most people's assets are exposed.  But not in the way you think.  And you may be one of them if you think simply setting up an LLC has you covered.  If only it were that easy!
We've spent quite a bit of time over the years talking about using entities and off-shore strategies to protect your valuables. But there's also been a glaring hole in our coverage of the topic of asset protection: insurance.
Wait!  Come back!  This is actually a VERY interesting and IMPORTANT topic.  It's something long overdue to be discussed. And unless you're among the very small group of sophisticated investors familiar with it, you're very likely to learn some thing you didn't know…important things that can save you a LOT of money.
So, to insure your assets aren't shining naked for financial predators to abuse, we go on the road to talk with one of the top lawyers on the subject.
Under the cover of The Real Estate Guys™ Cone of Silence in San Jose, California:
Your mostly covered host, Robert Helms
His over-exposed co-host, Russell Gray
Special guest, insurance attorney Randy Hess
When it comes to insurance, most real estate investors think of property insurance and umbrella liability.  Both are important, but they're really just the tip of the iceberg.
But because insurance is one of those products you pay for, but hope you never use, no one is standing in line excited to shop for it.
So right out of the gate, you may be wondering why we're interviewing an attorney to learn about insurance.  After all, wouldn't it make more sense to talk with an insurance broker?
But consider that insurance is really a contract between the insurer and the insured.  The contract contains promises.  You promise to pay the premium and the insurer promises to pay all legitimate claims.  Sounds simple, right?
Think about this:  When you enter into any other contract, isn't it smart to have an attorney review the document to make SURE you know what you're getting into?  And in the case of insurance, most of what your insurance agent says doesn't matter.  It's the policy (the contract) that dictates the parties' (that's you and the insurer) responsibilities.
And who writes this contract?  You got it…the insurance companies' lawyers.  And even though it's regulated by state insurance commissioners and all kinds of consumer protection laws, who do you think the policies are most likely to favor?  Right again…the insurance companies.
And one final point to illustrate that when you're dealing with insurance, you're out-gunned…like most consumer protection laws, they're primarily designed to protect non-business people.  When you enter the realm of business (like real estate investing) the law considers you to be sophisticated enough to look out for yourself, so it does less to protect you.
So we think it's REALLY important to have a good insurance attorney on your team of advisors.
But this is LOT more than simply making sure you understand your policy.  This is about MAKING SURE you get paid when you make a claim.
It starts with getting the right kind of insurances.  Once again, it sounds simple, but nothing having to do with insurance is simple.  In fact, to talk insurance, you have to go the cupboard and open up a can of alphabet soup.  Though far from comprehensive, here's a list of  some of the kinds of polices EVERY real estate investor should be aware of:
CGL – Commercial General Liability insurance.  This is like your personal umbrella liability policy, except it covers your BUSINESS activities.  Running a rental property business, even as the property owner, is a COMMERCIAL enterprise.  Your PERSONAL insurance most often does NOT cover it.  So if you think your LLC and your umbrella policy have you covered, think again.
D&O – Directors and Officers insurance.  If you have an entity (like an LLC or corporation) that is holding and managing your properties (even if you're operating through a professional property manager), there are living, breathing humans (probably you) making all the decisions, signing the documents, etc.  D&O insurance protects the INDIVIDUALS for the things they do while acting in their official capacities as Directors and/or Officers of the entity.  Once again, your PERSONAL coverages probably don't cover your business activities.  But when your entity gets sued, you'll almost certainly be named in your individual life (it's how the predator goes after your personal assets) so you need this kind of coverage to protect you.
E&O – Errors and Omissions insurance.  This is a MUST HAVE if you're syndicating.  It covers mistakes you make when providing professional services (like money management).
All of the above are in ADDITION to your personal insurance and the insurance you have on the property (fire, theft, damage, loss of rents, etc).
Wow.  That can be intimidating.  But it gets worse…
Each one of these policies can be laced with exclusions.  These are legal clauses which give the insurer the right to DENY your claim.
Now, insurance companies are NOT supposed to deny claims in order to increase their operating profits. Just like people shouldn't judge you by how you dress.  Good luck with that.
But the law says if you have a legitimate claim, the insurance company has an obligation under the law to make a "good faith" effort to pay the claim.  Some companies are good about this.  Others…not so much.
When an insurance company refuses to pay a legitimate claim, just like when any other counter-party in a contract fails to perform their obligations, you need to sue them (or at least threaten to), which means you need a lawyer.  Someone like Randy Hess.
But even good insurance companies can write policies which exclude things you think you're covered for.  And if you don't read the contract, don't understand what you read, or rely upon your agent's representations and not the policy itself, you can end up with big holes in your coverage.  These holes can allow the insurance company to deny a claim…legitimately.
So we think it's REALLY smart to have your coverage counsel (insurance attorney) review your policy BEFORE you buy it, to make sure it really protects you.
Now, if you're thinking, "Oh, I don't need all that.  I'll just hide behind my entity and no predator can get through."
That's naive and here's why…
When the predator sues you, you still have to defend.  That means you need to hire a lawyer to respond to the complaint and handle the litigation.  And even if you end up in mediation or arbitration, there are still SUBSTANTIAL costs.  In other words, you can win, but still lose.
But one of the aforementioned insurance policies will pay all your defense costs.  Do you know which one?  Do you know how much they'll pay?  Do you know whether the defense costs come out of the total policy limits or are they in addition to whatever gets paid out to the plaintiffs?  Because if you have a $1 million policy and get sued for $1 million, but then spend $500,000 on defense (yes, it can cost that much), then there's only $500,000 available to pay the plaintiffs if you lose.  Guess where that extra $500,000 comes from?  That's right.  From you.
And if you can't afford to defend, then you automatically lose, even if you're not wrong.
Yes, it's a jacked up system, but that's the way it works.  So if you're investing in U.S. property, even if you're a foreigner, you'll be dealing with the U.S. system.  It's the same system that accounts for the vast majority of the world's lawsuits and feeds the overwhelming majority of the world's lawyers.
When you look at this way, insurance and your insurance attorney are a bargain.  You just can't afford to be ignorant about how to buy polices that will really do their job when called upon.
That's why we interviewed Randy Hess and why we strongly recommend you listen to this episode with a notebook.  It could be one of the most valuable broadcasts you ever listen to.
Listen Now:
Audio clip: Adobe Flash Player (version 9 or above) is required to play this audio clip. Download the latest version here. You also need to have JavaScript enabled in your browser.
Want more? Sign up for The Real Estate Guys™ free newsletter
Don't miss an episode of The Real Estate Guys™ radio show! Subscribe to the free podcast
 Stay connected with The Real Estate Guys™ on Facebook!
The Real Estate Guys™ radio show and podcast provides real estate investing news, education, training and resources that help real estate investors succeed. Visit our Feedback page and tell us what you think!
Would YOU invest with family?  SHOULD you?
It's a controversial topic with lots of pros, cons and considerations.  The risks and rewards can be much more than financial.
Crowded around The Real Estate Guys™ mobile microphones for this episode:
Your son-of-a-gun host, Robert Helms
His father, investing partner and lifelong pal, Bob "The Godfather" Helms
Co-host and serial father, Russell Gray
First time guest and junior co-host, Sean Gray
Investing entails risk.  We usually think of those risks as financial, although most people realize there are human beings involved in all deals.
But when our only connection to the other party is the deal itself, if things go sideways, we know we can walk away (or into court) and when the dust settles we don't need to ever see them again.  Or care much if we do.
HOWEVER, when your investment partner is your parent, sibling, child, grandparent or cousin, you have connections that run deeper than money.  They say blood is thicker than water (not really sure what that means), but what about money?  Or more specifically, the loss thereof?
Will YOUR personal relationship survive a sour deal?  It can be a scary prospect.  So why take the risk?
Well, on the other side of the equation is the joy of profiting together.  After all, if you REALLY believe in your deal, and you're going to share with with someone, wouldn't it be best to share it with someone you love?
And if you don't really believe in your deal, should you be doing it all?  Is it right to put a stranger's money at risk just because they're a stranger?
Of course, there are other rewards to investing together.
There's the camaraderie of searching for and researching opportunities; and sharing the challenge of working through issues.  Sometimes relationships grow stronger from pushing through life's challenges together.
And what about the opportunity to mentor a child by involving them in your investing business?  When you pass on, do you really want to hand over your life's work (your portfolio) to heirs that aren't prepared to manage it successfully?
We've been actively working and investing with family members for years.  We've had ups and downs and made lots of mistakes.  Fortunately, family ties have proven stronger than financial setbacks.  And believe us, we've had some real setbacks.  Of course, we've also had some fun wins…so much so that we keep doing it!
So if you're thinking about investing with the people your tethered to, listen in on this conversation and pluck some pearls of wisdom from three generations of experience.
Listen Now:
Audio clip: Adobe Flash Player (version 9 or above) is required to play this audio clip. Download the latest version here. You also need to have JavaScript enabled in your browser.
Want more? Sign up for The Real Estate Guys™ free newsletter
Don't miss an episode of The Real Estate Guys™ radio show! Subscribe to the free podcast
 Stay connected with The Real Estate Guys™ on Facebook!
The Real Estate Guys™ radio show and podcast provides real estate investing news, education, training and resources that help real estate investors succeed. Visit our Feedback page and tell us what you think!
Equity is back for many investors!  That means it's time to start thinking about equity optimization strategies again.
Ahhh….it reminds us of the good old days before the mortgage meltdown.
But until liberal lending comes back (yes, it eventually will…), a 1031 tax deferred exchange is a very useful tool for moving passive equity (the unrealized capital gains) from a particular property to another market or property (or multiple markets and properties!) that you think can perform better.  Or maybe you just want to diversify.
So to discover the latest and greatest in 1031 exchanges, we called up an old friend and invited ourselves out for lunch.  Our friend was delayed in a meeting, so we had lunch without him.  When we were finished, we sat our friend down in front of our mobile microphones and picked our teeth and his brain.
In sunny San Jose, California recording this interesting exchange of ideas:
Your talented today host, Robert Helms
His talent-deferred co-host, Russell Gray
Special guest, 1031 tax-deferred exchange expert, Ron Ricard
If you're old enough and were bright enough to buy investment real estate a long time ago, you probably have some equity in your properties.  Some of it is the original purchase equity (down payment), and another big chunk of it is from amortized equity (pay down of the loan using the rental income), and (hopefully!) the BIGGEST chunk is from passive equity (long term price appreciation).  For that matter, you might even have a chunk of forced equity (appreciation directly tied to work you did to increase the value).
Or maybe, you were bold enough to buy property in the pit of the recession and now you're the happy holder of gobs of new equity in a short period of time.  Good job.
In any case, if you have equity above and beyond your adjusted cost basis, you have capital gains.  And as long as those gains stay locked up in the property, you have unrealized capital gains.  That doesn't mean you don't know the equity is there. ;-)  It means you haven't gone from cash to asset and back to cash again.  In other words, you haven't sold the property and realized the gains.
Whew.  That was taxing…
But what do you do if the market or property you're in is no longer the BEST place for your equity?
One option is to refinance the property and take some of the equity out with a cash-out loan.  Great idea, except those loans are hard to come by these days.  And that strategy only works if you still want to be in that property or market.
But what if you want to shepherd your equity to greener pastures?
If you simply sell the property, you're off the hook for your loan (this might be important if it's a residential 1-4 unit property and the loan counts against your Fannie / Freddie limit), and you have access to the equity…or do you?
Remember, you have a BIG FAT PROFIT.  Which is awesome, except when you file your tax returns and Uncle Sam says, "Hey!  Where's MY cut?
And Uncle Sam's cut can be pretty hefty in terms of absolute dollars.  Think about it.  If you have a $100,000 gain, your tax might be as high as $25,000!!!  That could be a down payment on a nice little rental property in Memphis, Atlanta or any number of low price, high cash flow markets.  Ouch.
That's why a 1031 tax deferred exchange is a cool deal.
Simply stated, section 1031 of the IRS code (hence the name) provides an alternative to tax today IF you transfer your equity DIRECTLY (you can't touch it in transit) into one or more other investment properties.  The tax is DEFERRED until such time as you actually realize it.  If you plan it right, you'll NEVER realize it, but will still have access to all the money.  Of course, that's the topic of another show….
For now, what you need to know is to get this WONDERFUL benefit, you MUST follow the rules.
Yes, there is a catch.  There are rules.  Like the 3 property rule, the 45 day identification rule and the 180 day rule.  Just to name a few…
But we're not going to clog our blog with all the nitty gritty details.  First, we're not tax guys and we'd feel really badly if you read this blog and make an important tax decision and that doesn't work out.  Next, it's WAY too much detail for a blog.  And lastly, you should ALWAYS consult with a qualified tax advisor when planning moves which have important tax implications.  Don't be penny-wide and pound stupid.
The purpose of this blog and episode of The Real Estate Guys™ radio show is to make you aware that the 1031 tax deferred exchange exists…and is an important and powerful tool for repositioning and optimizing equity.  We also want to encourage you to get qualified advisors involved WAY in advance of making any decisions.  Yes, it's a hassle and an expense.  But so is writing a HUGE check to the IRS.
The bottom line is NOW is the time to start getting educated about your equity optimization strategies and tools.
So listen in to this episode and our guest Ron Ricard will give you a great primer on 1031 tax deferred exchanges.
Listen Now:
Audio clip: Adobe Flash Player (version 9 or above) is required to play this audio clip. Download the latest version here. You also need to have JavaScript enabled in your browser.
Want more? Sign up for The Real Estate Guys™ free newsletter
Don't miss an episode of The Real Estate Guys™ radio show! Subscribe to the free podcast
 Stay connected with The Real Estate Guys™ on Facebook!
The Real Estate Guys™ radio show and podcast provides real estate investing news, education, training and resources that help real estate investors succeed. Visit our Feedback page and tell us what you think!
Imagine standing at your front window and suddenly you see a horrific car crash…right in front of your house!
You rush outside and see the driver open the door, get out and lean against the crumpled car.
Relieved that the driver doesn't seem to be severely hurt, you pick up your phone and call 9-1-1.
BUT….
While you're dialing your phone, what you don't see is your panicked neighbor running out of her house screaming frantically.
Because blocked from your view is a small child, who's been violently thrown from the car, and is now lying bleeding and limp against the curb.
You missed the horrific consequence of the accident because your perspective and focus didn't allow you to see the whole scene.  But your neighbor, who had a different view, could see more of what happened and was able to react more appropriately.
The point is that one's perspective and focus often has a profound affect on one's reaction to an event or set of circumstances.  The lesson is that it's crucially important to maintain a broader perspective, especially when potentially cataclysmic events are looming and the stakes are high.
But because history moves slowly and we're so busy with our noses planted firmly against the proverbial grindstone, it's easy to miss or misinterpret high stakes events which are unfolding all around us.
As we're shared many times on our radio show, we missed some of the warning signs leading up to the sub-prime crisis and subsequent financial crisis.  Since then, we've been substantially more attentive to the bigger picture, including spending time with and listening to really smart folks who spend most of their time looking at the bigger picture.
Our 2014 Investor Summit at Sea™ had one such person as a late addition faculty member, so we didn't miss the opportunity to grab the microphones and have a chat about what the lessons and opportunities today's investors can glean from a closer look at world history.
Sitting in Honduras behind the silver mobile microphones of The Real Estate Guys™ radio show:
Your historic host, Robert Helms
His archaic co-host, Russell Gray
Returning guest, world traveler, history student, entrepreneur, investor and quintessential Sovereign Man, Simon Black
Simon Black could be called the most interesting man alive, except he doesn't have a beard or drink Dos Equis.  Of course, we don't find either of those two things all that interesting, but what do we know?
What we do find extremely interesting is Simon's background in military intelligence and his passion for sharing great ideas with people.  He's an intense, data driven student of history, economics, business and investing.
Simon is a perpetual traveler.  He visits dozens of countries every year.  Along the way, Simon invests, establishes business and personal relationships, and sends out his daily thoughts and observations, which he calls Notes from the Field.  We read them every day.  Good stuff.
Simon's presentation on our 2014 Investor Summit at Sea™ was one of the most popular and created a lot of excitement.  He had lots of charts, graphs, data and historical references.  The bottom line is that history tells us that the United States' reign as the world's dominant economy and currency is coming to an end.
Find that hard to believe?  You're not alone.  But it's hard to refute the evidence.  It's just our normalcy bias that wants to override our intellect to tell us, "It can't happen here".
The facts remains that we're due for a change.  The conditions which precede change exist today, just as they have in the past when similar substantial changes have occurred in global history.  The U.S., like the many dominant powers before her, aren't immune from the consequences of economic decisions that always precipitate the forfeiture of preeminent status.
And while change can be scary, it's usually only really bad for those who are completely unaware and unprepared.  Simon's mission (and ours too) is help make sure you're well prepared.
Simon says this is an unprecedented era of opportunity.  Why?  Because the flip side of any problem is an opportunity.
Such as…
The Calorie Crunch
One of the greatest opportunities Simon sees is in agricultural investing.
The evidence says more people are coming and less arable land will be available for food production.  Obviously, there's a real estate play here.  But it's more than that.  Your tenants are crops, which are commodities.  And commodities often respond well to falling currencies.  It's something we cover in our Real Asset Investing report, which was the theme of the 2014 Summit.
Simon thinks agricultural investing is an even more obvious opportunity than trying to profit from or hedge currency fluctuations.  The best we can hope for is that food prices rise because of supply and demand.  It's possible we could have food shortages.  In any case, the owner's of farm land (the means of food production) stand to do very well in the decades to come.
Bet on People
Simon closed his remarks on the Summit and in our interview with optimism.  Although history tells us that some chaos is coming, it also tells us that humans have a long and remarkable track record of re-organizing themselves into a better world after each major shift.
Part of that process is education and entrepreneurship.  If you're reading this, then you're probably a part of the solution.  Good job!
Simon holds an annual entrepreneurship camp for young people to help accelerate their development and prepare them for a brave new world.  Our youngsters are our future and we applaud any and all efforts to develop them.  Kudos to Simon for making this a priority.
We encourage you to invest in the young people around you.  Share your time, wisdom and encouragement.  If you are a young person, invest in yourself.  And encourage your friends to pour their energy into learning how to build businesses and investment portfolios that provide products and services that serve people.
Simon says this is a GREAT time to be alive.  We hope you agree. It's an era of unprecedented opportunity.
So listen to this insightful interview with sovereign man Simon Black and consider how you can position yourself to earn profits and serve people as the world undergoes continued change.
Listen Now:
Audio clip: Adobe Flash Player (version 9 or above) is required to play this audio clip. Download the latest version here. You also need to have JavaScript enabled in your browser.
Want more? Sign up for The Real Estate Guys™ free newsletter
Don't miss an episode of The Real Estate Guys™ radio show! Subscribe to the free podcast
 Stay connected with The Real Estate Guys™ on Facebook!
The Real Estate Guys™ radio show and podcast provides real estate investing news, education, training and resources that help real estate investors succeed. Visit our Feedback page and tell us what you think!
Real estate is going to the next level.  Are you?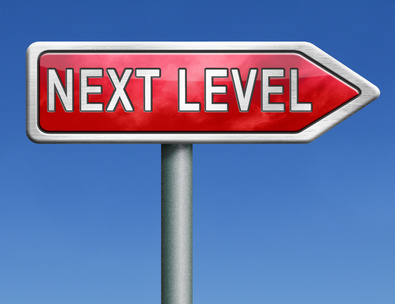 In case you hadn't noticed, real estate prices have been rising in many markets.  This is because money has been flowing steadily into real estate and driving prices up.  And this is in spite of a generally weak economy.
We could go into all the reasons why there's still plenty of opportunity in real estate, but that's not the focus of this episode.  Instead, we're talking about how YOU can put yourself into the flow of money into real estate by aggregating capital to do more and bigger deals.  Sure, we've talked about this before…but do you ever get tired of doing more and bigger deals?  We don't.
Stepping up to the microphones for this episode of The Real Estate Guys™ Radio Show:
Your syndicated talk show host, Robert Helms
His low level co-host, Russell Gray
The Godfather of Real Estate, Bob Helms
No money down real estate has been the fodder of late night TV infomercials for decades.  And we love it.  No money down, creative real estate is a great way for someone who is literally starting with nothing to get into real estate.
However, the vast majority of people who engage in real estate investing start out with their own cash, income and credit.  It's just easier.  But when you have the real estate investing bug and market conditions are right, it doesn't take long to run out of your own money.
When this happens, you can sit out until your personal financial batteries recharge.  Not a good choice…because when the market is great, it's smart to get all you can.
You could order a late night TV course and go out looking for no money down scenarios.  A better choice, but very limiting.  While no money down deals certainly exist, they are undoubtedly more rare than the many other profitable deals where you will need to have funds available for earnest money, down payments and due diligence expenses.
Another option (our preference), is to leverage your experience and relationships to help other people put their money to work in real estate.  This is called "syndication".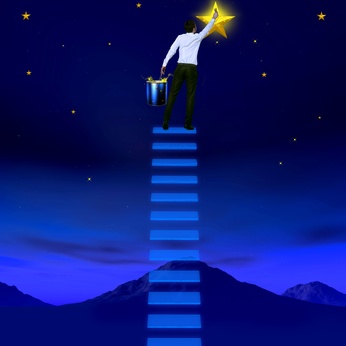 Another great reason to syndicate is the real estate version of the law of attraction.  That is, if you have purchasing power (money), deals will come to you.  You just have to let the world know you're open for business.
So "no money down" is exciting when you're thinking small and don't have anything to work with but want to get started.  But don't expect to attract deals when you have no money.  You'll need to turn over a lot of rocks to find a deal you can really do with no money.
All that to say, syndication is one of our FAVORITE topics.  Especially right now.
There's a lot going on at the macro-economic level that is pushing money (currency…i.e., dollars) into the economy.  We won't get into the mechanics here, but the evidence is in rising asset prices (stocks, real estate, commodities) when there isn't robust underlying economic growth.
As a result, interest rates remain low…which is great if you're a borrower.  But not so great if you're a saver.  And with interest rates so low, bonds (IOUs which pay interest) aren't attractive investments.  Worse, the downside risk on bonds is high because if interest rates rise, bond values drop.  Again, we won't spend time on that here, but if you want to raise money, you need to understand other asset classes so you can explain why your offering is better.
So Main Street investors looking for decent returns often think they are stuck with "investing" in a stock market whose gains are largely speculative.  You have the opportunity to help investors get into an attractive alternative to stock speculation: income producing real estate.
Once you're convinced of that (and we're guessing if you're reading this blog, you're already a believer in real estate as an investment), then the bigger question is how do you do more, bigger and faster?
Syndication is the answer.  It's where investing and entrepreneurship meet because what you're really doing is setting up a business to invest.  In other words, you become a manager of other people's money. If that freaks you out a little (or a lot) because of the responsibility of managing other people's hard earned money, then you're exactly the kind of person the business needs.  Sadly, lots of people get into the business who don't really care about other people…they just want the money.
Now, once you decide to get into the business, there are essential steps you must take to get set up properly.  This is important both for your own safety and that of your investors.
You'll need to set up an entity structure.  This will usually mean forming a management company which you will operate, and a holding company which will own your equity.  Later, when you find a specific deal, you'll probably form a single-purpose LLC to hold the property.  We're not lawyers, CPAs or investment advisers, so check with your own team.  But in our experience, this is usually the way it gets set up.
A word of caution…when you're selling shares in an LLC, you're dealing with securities, so you need to have professional advice.
Speaking of advisers, one of the most important things you need to do is build a team.  You'll need lawyers, accountants and business advisers.  And all of these need to be in your budget.  So you may need to front some of the money, but once you start operating and raising money, you can usually be reimbursed for some or all of these expenses.  Just be sure it's all in the budget and disclosed to your investors.
Does all this sound daunting…like a lot of work?  It is.  But that's good.  Because once you get through it, it creates a barrier to entry which reduces the competition.  Getting a college degree is a lot of work too (more than setting up a syndication company), but a college degree gives you a competitive edge when seeking employment.  Same concept.  Seriously, if it was easy, then all the pretty people would've already done it.
So don't be dismayed by the effort it takes to set up a syndication business.  You've probably successfully done other things in your life which are much harder.  Just make sure you take the process seriously and put in the time and effort to do it right.
This episode of The Real Estate Guys™ will help you understand the opportunity and some of the steps you'll need to take step up to the next level through syndication.  This could be your chance to reach for the stars!
Listen Now:
Audio clip: Adobe Flash Player (version 9 or above) is required to play this audio clip. Download the latest version here. You also need to have JavaScript enabled in your browser.
Want more? Sign up for The Real Estate Guys™ free newsletter
Don't miss an episode of The Real Estate Guys™ radio show! Subscribe to the free podcast
 Stay connected with The Real Estate Guys™ on Facebook!
The Real Estate Guys™ radio show and podcast provides real estate investing news, education, training and resources that help real estate investors succeed. Visit our Feedback page and tell us what you think!