It's baaack!
Yes, it's true.  Equity is back and it's happening in major metropolitan real estate markets.
Surprised?  You shouldn't be.  These cycles and their causes are highly predictable.  It's seldom an issue of IF, but more of WHEN.
And while it's fun to talk macro-economics while in the 30,000 foot clouds of conversation, it's also important to descend to the street level and find out what's happening on the ground.
So for this episode, we sit down with returning guest Ken Corsini and pick his brain about what's happening in one of the USA's best appreciating markets over the last year:  Atlanta, Georgia.
Sunbathing in the studio in scorching hot Scottsdale, Arizona for this sizzling episode of The Real Estate Guys™ Radio Show:
Your smokin' hot host, Robert Helms
His smouldering co-host, Russell Gray
Special guest from Hotlanta, Ken Corsini
For those who may have forgotten, "appreciation" is occurs when the price of something you own actually goes UP over time.  And the increase in value over debt and down payment (your cost basis) is called "equity".  Dust off those memories.  Is it coming back to you now?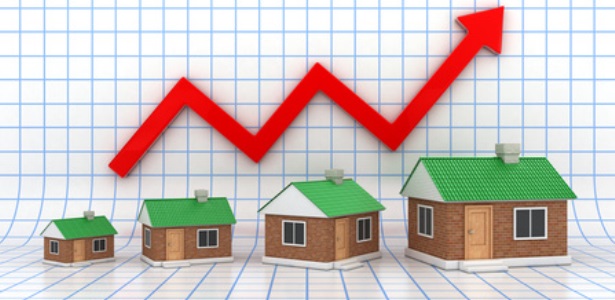 Equity happens in different markets for different reasons.  We've spent a lot of time since the mortgage meltdown getting our minds around the macro factors that float all boats.  That is, when central banks like the Fed (and the European Central Bank, the Bank of Japan, etc.) initiate a barrage of "stimulus" (a.k.a., Quantitative Easing, printing money, debasing currency, etc.), it floods the market with liquidity. This liquidity eventually flows through the global economy and puddles up in various asset classes.
But  WHAT those asset classes are, and HOW the money gets there, is an inexact science at best.  It's like squeezing a balloon.  Pressure in one area is going to create a bulge somewhere else, but you don't always know where.  And too much pressure, and the bubble springs a leak.
For quite awhile, the excess liquidity has been sucked into the sponges of bank's balance sheets.  That is, even though there's tons of money out there, banks haven't been lending.  But the market abhors a vacuum, so private money  started to mobilize in the form of hedge funds, and money was deployed to heal ailing asset classes (it's called "scooping up bargains").
Obviously, single family homes were a decimated asset class.  So it's no surprise that hedge funds started gobbling up inventory.  And with builders not building, and a growing renter population needing homes to rent, a perfect supply and demand imbalance was forming.
Meanwhile, much of the really distressed inventory was being rehabbed and re-purposed.  The result?  Neighborhoods started looking nicer and therefore increasing in value.
Another contributing factor to pushing prices to the upside are commodity costs.  When prices rise for things like lumber, steel, copper, concrete and the gas that moves them from point A to point B, then when a demand in a market for new inventory screams loud enough for builder's to build, the new stuff simply costs more.  This pulls the old stuff up right along with it.
Sure, there are some headwinds, especially in the form of a weak jobs recovery and rising interest rates.  No one is saying we're out of the woods.  But if we were, then there'd be a lot less opportunity, so this is an exciting time.
So coming out of the macro-economic clouds down to the street level, our market case study for this episode is Atlanta, Georgia.  We ask our pal, Ken Corsini from Georgia Residential Partners, a turn-key property provider in Atlanta, to tell us what he's seeing as he's out every day buying, selling and renting houses in the suburban neighborhoods of Metro Atlanta.
We find out that Atlanta home prices are up over 20% in the last year.  Wow!  Equity happens!  At least for those who got into the market more than a year ago. (Hmmm….we recall doing a market field trip to Atlanta in June 2012…were you there?  Just sayin'….)
So, Atlanta's interesting for a lot of reasons.
First, it's a huge metro.  So it's not really ONE market, but many.  We like that because inside of that 20% appreciation are over and under achieving neighborhoods.  This is where the knowledge of a great local team can really help an out of area investor.  In other words, proper sub-market selection can stack the odds in your favor.
Also, Atlanta was one of the more beaten up markets coming out of the recession.  As such, it attracted lots of big investors like hedge funds.  It offered an economy of scale that a big fund can't find in Smallville.  Most of don't think of buying houses by the dozens, but that's what funds do.
Now some might think that competing with hedge funds for inventory is hard work.  And it can be.  But there are also some advantages of investing alongside those funds.  Namely, they grab entire neighborhoods and pretty them up.  It's easier to do when you have a gazillion dollars to invest.
But big funds also leave scraps that Mom 'n Pop investors can grab.  Then, when the big money pushes up the market, Mom 'n Pop get to ride the appreciation wave too.  It's like when you were a kid and your Dad would jump in the pool and create a big wave.  Maybe you can't do it yourself, but you can still have fun by being in the pool when Dad makes the big splash.
So take a listen to our conversation with Ken Corsini.  Then think about where you were a year ago and what you wished you would have known and done.  Then think about your life a year from now, and consider what you might want to do today.  Oh, by the way, we have another field trip coming to Atlanta (shameless self-promotion), so if you want to meet Ken and see Atlanta with your own eyes (plus hang out with yours truly), we hope you'll join us.  Click here for more info.
Listen Now:
Audio clip: Adobe Flash Player (version 9 or above) is required to play this audio clip. Download the latest version here. You also need to have JavaScript enabled in your browser.
Want more? Sign up for The Real Estate Guys™ free newsletter
Don't miss an episode of The Real Estate Guys™ radio show! Subscribe to the free podcast
 Stay connected with The Real Estate Guys™ on Facebook!
The Real Estate Guys™ radio show and podcast provides real estate investing news, education, training and resources that help real estate investors succeed. Visit our Feedback page and tell us what you think!
Are you looking for a win-win-win-win investing scenario?  Sure!  Why wouldn't you?
But does such a thing exist in today's U.S. real estate market?
That's what we try to find out in this episode of The Real Estate Guys™ Radio Show!
In the studio for this holistic discussion:
Your host and Doctor of Discussion, Robert Helms
Regular contributor, the Godfather of Real Estate, Bob Helms
Returning guest, Texas investor and broker, Ron Black
What is one thing a tenant, landlord and property manager all have in common?
They all love a BRAND NEW PROPERTY!
Think about.  Obviously, the tenant would rather be the first person to walk on the carpet, cook in the kitchen and sit on the toilet.  (Okay, that was a little much, but you get the idea).
And once the tenant is in, as long as the rent makes sense, don't you think she'd rather stay in their nice, new home longer?  Sure!
Of course, the property manager would rather not be hassled with a bunch of fix-it calls.  And obviously, a brand new property – especially one with a builder's home warranty – is likely to have less maintenance than a much older home, right?  Duh.
Do low maintenance expenses make the landlord happy?  To quote Sarah Palin, "You betcha!".  (We know some of you might not like Sarah Palin, but can you think of a more famous person who says "You betcha"?  We couldn't either.)
We could go on and on, but you get the idea.  If the numbers make sense, new is better than used.
BUT…and yes, it's a big one…when you can buy a used home for below replacement cost in so many markets, can the numbers make sense to build new?
Yes it can.  But not in every market.
So, as we often preach, the property isn't the big deal.  It's the market.  And though there are lots of great markets in the U.S. right now, there's one that is at the TOP of the list when it comes to creating jobs.  Do you know which one? (Drum roll, please)  It's….
Houston, Texas!
So when we saw Houston at the top of the jobs creation list (we already knew that 4 of the top 10 fastest growing cities in the U.S. were in Texas, including Houston), we got out our list finder (if you're under 50, you have NO idea what a list finder is) and looked up our buddy from Texas Investor Homes, Ron Black.
Ron was kind enough to drop by the studio and share the latest and greatest on the Houston market and why the Build to Rent program he's been developing is working so well.
It isn't rocket science, but it's easy to overlook if you're not paying attention.  But that's why you have us.  Our full time job (and a little bit more) is to pay attention, then bring nifty (another throwback word) ideas to your attention.
And we think this Build to Rent concept is one of the niftiness ideas.  We think you'll agree.
So listen in to this discussion with Ron Black and if you dig it (yet another throw back phrase), at the end you'll be rewarded with the secret key to accessing a special webinar Ron prepared for inquiring minds who want to know more.  Sound groovy?  (Oh, be-have. baby…)
Listen Now:
Audio clip: Adobe Flash Player (version 9 or above) is required to play this audio clip. Download the latest version here. You also need to have JavaScript enabled in your browser.
Want more? Sign up for The Real Estate Guys™ free newsletter
Don't miss an episode of The Real Estate Guys™ radio show! Subscribe to the free podcast
 Stay connected with The Real Estate Guys™ on Facebook!
The Real Estate Guys™ radio show and podcast provides real estate investing news, education, training and resources that help real estate investors succeed. Visit our Feedback page and tell us what you think!
Sometimes you need to take a step back to see the big picture moving forward.
Sometimes the hosts just need a week off.
So for this week's broadcast, we sent Walter into the vault to rummage up an interesting episode from The Real Estate Guys™ Radio Show Archives.
In time machine and behind the microphones for this encore performance:
Your timeless host, Robert Helms
His aging co-host, Russell Gray
The ageless icon of investing and Godfather of real estate, Bob Helms
Back in 2009, many real estate investors were still taking inventory of the damage caused by the implosion of the mortgage-backed securities (MBS) markets.  MBS derivatives were providing a lot of the high-octane fuel feeding the red hot real estate market of 2002-2006.
Staring at the rubble, it became clear that there is no "real estate market" the way most talking heads define markets.
Think about it.  With gold, a barrell of oil,  a share of Apple stock, or a U.S. Treasury, each is it's own market.  That is the price for any one of those items is exactly the same anywhere in the world at any given time.  And what you would received as the buyer is EXACTLY the same, no matter where the order was placed or you took delivery.
That is NOT true with real estate.  Even if you drill down to single-family homes and call that a market, it's not precise enough to generalize about "the single family home market".  After all, there are 5 bedroom 3 bath spacious luxury homes and 2 bedroom 1 bath starter homes.  And just as their is huge disparity in the product, there is a huge disparity in the price, stability, trends, etc.
Of course, that doesn't even take into account the geographic market in which the property is located!  Even if you had two houses down the landscaping, paint and nails, the one located in San Francisco will be priced far differently than the one in Detroit.
So real estate isn't a "market", it's a collection of markets so small, they can literally contain only one very unique property.  This is the WONDERFUL thing about real estate.  It's also why it confounds a lot of Wall Street types.  Their "mass marketing" systems don't know how to deal with the peculiarity of real estate.
But this is also why you, dear real estate investor, have such a fabulous advantage.  If you're willing to learn a local market, you will find very limited competition and all kinds of market inefficiencies that can permit you to get bargains.
So all this to say that market analysis isn't macro, it's micro.  You may start in the clouds to understand the migration patterns of people and money.  And you'll want to watch interest rates and value of the dollar.  But when it comes down to deal time, you better know your neighborhood.
It was true in 2009 when this episode was first recorded and real estate was the pariah of investment vehicles.  And it's true in 2013 when mainstream media pundits are proclaiming that real estate is back.
So tune out the noise, and tune into the conversation as Robert, Russ and the Godfather talk about conducting real estate market analysis in a changing economy.
Listen Now:
Audio clip: Adobe Flash Player (version 9 or above) is required to play this audio clip. Download the latest version here. You also need to have JavaScript enabled in your browser.
Want more? Sign up for The Real Estate Guys™ free newsletter
Don't miss an episode of The Real Estate Guys™ radio show! Subscribe to the free podcast
 Stay connected with The Real Estate Guys™ on Facebook!
The Real Estate Guys™ radio show and podcast provides real estate investing news, education, training and resources that help real estate investors succeed. Visit our Feedback page and tell us what you think!
The real estate we love to invest in floats in an economic sea teeming with other financial and political life forms.  And each of these denizens of the dollar (after all, the greenback is the world's reserve currency…at least for now), have an impact on the overall financial ecology.  There are symbiotic relationships, predators and prey, natural and man-made disaster (can you say "derivatives"?), and a host of other factors which affect where we find opportunities and how we manage them.
That's why we like to attend Freedom Fest each year.  It's like an ancient watering hole (to switch metaphors) where all kinds of different creatures gather to refresh themselves.
This year was no different.  We arrived with our microphones, set up shop, and started talking to a variety of extremely interesting people.
In the past, we would go for the "big game" and proudly bring back to our tribe (that's you) interviews with folks like Steve Forbes, Herman Cain and Peter Schiff.  We still like all those guys (Peter's returning as a faculty member for our 2014 Investor Summit at Sea™), but since Forbes, Cain and Schiff are all on TV and radio all the time, we want to bring some thoughts from people you might not otherwise every hear from.
So, behind the microphones, wearing our real estate wetsuits and diving into the deep sea of discussion at Freedom Fest:
Your intrepid hunter of interesting ideas, Robert Helms
His gatherer of great guests, Russell Gray
International agricultural real estate investing expert, Wayne Kurtz
Coffee farmland investing executive, David Sewell
Rare coin and precious metals dealer, Van Simmons
Economic collapse prepper, Max Wright
Freedom Fest founder, economist and author, Mark Skousen
As you can see, we have a pretty full dance card for this episode.  Freedom Fest really is a smorgasbord of ideas. And the first one that whet our appetite is the notion of offshore agricultural investing.
Our first guest is Wayne Kurtz, who is the Chief Commercial Office for Liquid Investments.  We first met the Liquid Investments gang at last year's New Orleans Investment Conference.  Back then, we were intrigued by their whole program, so we were excited to see them at Freedom Fest and grabbed Wayne for a quick chat.
Liquid Investments offers investors the opportunity for cash flow and long term equity growth through coconut farmland in Brazil.  Really.
But if you think about it, it makes sense.  After all, many Americans and Brits are looking to get their money off-shore.  And while the U.S. is chasing down foreign bank accounts, it's still relatively private to own real estate offshore.  Even better, it's nearly impossible to confiscate.  But even if you're not paranoid about an over-reaching government, the investment still has attractive merits.
Coconuts, like oil, corn, copper and coffee, are a commodity.  And coconuts are surprisingly useful and growing in demand.  So like an oil well, you can turn a coconut farm into a cash flowing machine.  Of course, it all happens on real estate, which is a tangible asset and can be a great hedge against inflation.  Unless you've been asleep, you've probably noticed that every major country is printing money at a record pace, so a hedge against inflation is probably a good idea.
So we get the quick overview, and invited Liquid Investments to come back on the show to go into more detail. Stay tuned!
Keeping with our theme of agricultural real estate, next on deck is David Sewell.  David is the VP of Investments for Terra Cafetera in Colombia.  Once again, we're offshore (unless you happen to be from Colombia), and we're talking farmland.  Except this time, the crop is coffee.  We probably don't have to tell you how popular coffee is.  Or how unlikely it is that people will ever stop drinking it.  Or that Colombia is renowned for producing some of the best coffee on earth.
So David gives us an overview of what he and his company are doing.  Good stuff…kept us awake.
Next we switch from coffee to coins as we welcome Van Simmons to the microphone.  Van is a numismatic coin dealer.  Mark Skousen says when it comes to this topic, Van is the Man.  That's good enough for us, so we pried him away from his impressive display of collectible coins and sat down to talk.
What do coins and precious metals have to do with real estate investing?
Directly?  Nothing.  But as we noted at the top of this post, all these various financial vehicles either affect each other or are indicators of potential market changes.  Besides, "real estate" is really just a preface to the core function of being an investor.  So we're always interested in all kinds of investments.  Yes, it's true.  We're investors first, and real estate guys second (don't tell our producer).
It used to be that the U.S. dollar was "as good as gold".  In fact, before August 1971, Federal Reserve Notes (those green pieces of paper with pictures of dead presidents) were redeemable in gold.  But after the U.S. went on a giant spending binge in the '60s, Uncle Sam started hemorrhaging gold, so President Nixon slammed the door to Fort Knox.  It's took awhile, but after an orgy of money printing at the turn of this century, investors began stocking up on gold as way to hedge against a falling dollar.  You probably know gold was THE investment of the 00′s.
But lately, gold (and silver) have fallen on hard times.  Does that mean the dollar is back?  Maybe.  If it is, then interest rates will likely rise. Now THAT matters to real estate investors.  So while we watch bonds to see how the market feels about the dollar, gold helps us understand how the market feels about currencies (of which the dollar is only one).
(If your head is already spinning, just take a deep breath and make plans to join us on the 2014 Investor Summit at Sea™, where we'll be talking Schiff with our friend Peter…you'll catch on fast).
Of course, numismatic coins and bullion are two different animals.  Going into the interview, we weren't necessarily fans of collectible coins.  It seems like when times get tough, premiums for rare coins would fall, right?
But then when you muse on it a little longer, you realize that (to quote our friend Robert Kiyosaki), "the poor are getting poorer, the middle class is getting wiped out, and the rich are getting richer."  That's the impact of inflation.  While consumers' purchasing power is being eroded by incessantly rising prices (albeit slowly right now, thanks to a very weak labor market), anyone with means is buying investments which hedge or even benefit from inflation.  The uber-rich are playing arbitrage (borrowing cheap and investing for a profit) and buying tangible assets.  And while commodities markets are very volatile (some say manipulated), collectibles are more stable.
Interesting stuff.  As soon as we're super rich, we're buying rare coins and fine art.  But in the meantime, it still might be fun to put a coin or two in the portfolio to see what happens.
Our next guest is even MORE interesting…
Max Wright represents an organization called the Success Council.  The short story is they belief the greatest wealth transfer in history in underway right now, and they want to help people be on the right side of it.  Of course, they aren't the only ones who think this is happening.  But sounding the alarm is one thing, guiding people to safety is another.
Our visit was far too short to draw any conclusions about their theories and practices, but there's enough credible people proclaiming the same thing that we're always interested in getting another perspective.  Long time listeners of The Real Estate Guys™ radio show know that since the mortgage meltdown, we've sought out a litany of opinions on the topic.  And as the markets continue to gyrate and convulse, you can be sure we'll continue to bring you a diverse range of viewpoints.
Because when the foundations of the economy are fundamentally changing, it's important for diligent investors to test their paradigms and make sure they aren't snoozing when a big economic shift happens.
Last, but not least, we visit with Freedom Fest's founder and a 2013 Summiteer, Mark Skousen.  He shares with us that this year's 7th annual Freedom Fest is their best ever -with record attendance and national television exposure.  So while not everyone agrees on policies or priorities, everyone wants to be enjoy more freedom and prosperity – and that's what Freedom Fest is all about.
So tune in to this edition of The Real Estate Guys™ radio show recorded at Freedom Fest 2013.  Enjoy!
Listen Now:
Audio clip: Adobe Flash Player (version 9 or above) is required to play this audio clip. Download the latest version here. You also need to have JavaScript enabled in your browser.
Want more? Sign up for The Real Estate Guys™ free newsletter
Don't miss an episode of The Real Estate Guys™ radio show! Subscribe to the free podcast
 Stay connected with The Real Estate Guys™ on Facebook!
The Real Estate Guys™ radio show and podcast provides real estate investing news, education, training and resources that help real estate investors succeed. Visit our Feedback page and tell us what you think!
If you haven't done anything wrong, does that mean you don't have anything to hide?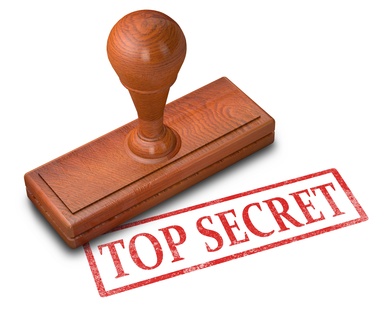 Sadly, real estate investors are easy targets for frivolous lawsuits, vindictive tenants and financial scam artists.
Why?  Because property values, loan amounts (and therefore equity) and title information are all part of the very public record.  So when you can't hide the asset (rental properties are big and immobile), the next best thing is to hide the ownership.
Conversing under the Cone of Silence for this episode of The Real Estate Guys™ radio show:
Chief secret agent and host, Helms.  Robert Helms.

His still trying to Get Smart co-host, Russell Gray
Our good friend and asset protection attorney, Rich Dad Advisor® Garrett Sutton, often opens up his presentations asking the audience, "How many of you have been sued?"
He then follows up by asking, "How many of you haven't been sued…yet?"
His point is that the U.S. is the lawsuit capital of the world by a fat margin.  And as investors, especially real estate investors, you're an easy target if your name and equity are posted conspicuously in the public record.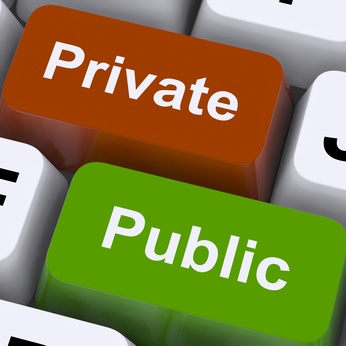 You can avoid the whole issue by being poor, but that's no fun.  Or you can erect a fortress of insurance and corporate entities around everything you have and summon your bevvy of lawyers to your aid to fend off each onslaught against your assets.  Not only is that no fun, it's expensive.  And sadly, the U.S. "justice" system isn't always just to the deepest pockets. (Oops.  Is our cynicism showing?  Hold on while we zip that up…)
There's no doubt you need to have a great entity structure and portfolio of insurance policies (look for a future episode on integrated asset protection planning), but like a gun, the best use of these weapons is to never need them.
So, in addition to ethical and legal business practices, it's a really good idea to organize your affairs for optimal privacy.  By "optimal", we mean finding a balance between expense, inconvenience and effectiveness.  In our cross-indexed database driven digital society, it's all buy impossible to be completely private.  But given the choice between being "the low hanging fruit" or fruit that's way up high in the tree hidden, hard to get to and hidden among the branches, we think the latter is better.
If you've ever had the sanctity of your peaceful enjoyment of your home invaded by unwanted hostile visitors at your doorstep, then you understand why establishing strong privacy practices is desirable.  Only you can decide if it's worth it.  But if you're just starting out, or expect the opportunity to move in the near future, then there are steps you can take to enhance your privacy, such as the the proper use of a PO Box or Postal Mail Box, how you title your vehicles and utilities, and of course, who you hold title to your properties and the entities which contain them.
We discuss many of these item in this episode, which will self-destruct 30 seconds after you listen.  So take good notes.
  And if you want a great resource, check out How to be Invisible by J.J. Luna, which is in the Asset Protection section of our Recommended Reading list.
So take a listen to this episode, and then your mission, should you choose to accept it, is to fade into financial obscurity where you can peacefully enjoy the fruits of your labor.  Enjoy!
Listen Now:
Audio clip: Adobe Flash Player (version 9 or above) is required to play this audio clip. Download the latest version here. You also need to have JavaScript enabled in your browser.
Want more? Sign up for The Real Estate Guys™ free newsletter
Don't miss an episode of The Real Estate Guys™ radio show! Subscribe to the free podcast
 Stay connected with The Real Estate Guys™ on Facebook!
The Real Estate Guys™ radio show and podcast provides real estate investing news, education, training and resources that help real estate investors succeed. Visit our Feedback page and tell us what you think!
Gold, oil, interest rates, the dollar and the Dow.  These are just a few of the many market indicators captains of investment funds watch.  But what, if any, importance do these items have for real estate investors?
In the studio to muse on the meaning of moving market metrics:
Your captain of conversation, Robert Helms
Co-host and pit chief, Russell Gray
Whether you're a race car driver or an airline pilot, it's important to pay attention to your dashboard.  All those little gauges are measuring important factors which affect the performance of your vehicle.  And you've probably noticed that the higher the stakes, the more gauges there are.  After all, lives are at stake.
It's an apt metaphor for investing.  When you're operating your investment vehicle and navigating the dynamic landscape of the economy, it's important to watch your gauges.  And the higher the stakes, the more critical it becomes to monitor those indicators.  No wonder the big fund managers obsess on financial market data.
If your plan is to build a big real estate empire, at some point you'll want to become skilled at watching and interpreting various financial market metrics.  And the sooner you start developing those skills, the sharper you will be when the time comes that you really need them.
But it doesn't mean you have to be a nerdy rocket scientist (our apologies to all nerdy rocket scientists).  That can be intimidating for average Joes.  But it does mean paying attention, taking time to think and ask questions; and engaging in thoughtful conversations with your advisors and other committed investors.  It's one of main reasons we do our annual Investor Summit at Sea™ and why you should seriously consider joining us.  Where else can yo go to talk economics and real estate investing for an entire week with people like Peter Schiff and Ken McElroy?
Okay, enough pitching…but you should come with us.
Lots of real estate investors live in a bubble insulated from many of the things that keep paper asset investors up at night.  We think that's a mistake.  Ignoring the bond market cost a lot of real estate investors a lot of money in 2008.
So gold has been in the news lately.  After a decade long bull run, gold tanked to a 3 year low and at a pace unseen in decades.  So what?
Well, if you start from the premise that gold's value is fixed and that the value of the dollar is what's changing, then gold can tell you what people think about the dollar and the American economy.
For example, take a look back over the gold news for the last several weeks.  You'll find that gold dropped when a positive jobs report came out.  Now we know some might argue the jobs report wasn't really positive because the U.S. created a lot of part time service jobs and decreased full-time manufacturing jobs. But that's a different discussion.
The point is that gold's movement is telling us that something is happening.  And when we dig deeper, we find out that the jobs report was "positive".  When we dig even deeper, we find the kinds of jobs being created are part time, low-paying, service jobs.
So it may be that America is getting poorer meaning less people will be able to afford to buy and more people will have to rent in lower priced areas.  As a real estate investor, is this good to know?  Might this influence which markets. product types and price points you invest in?  Sure, it's only one data point, but it's something to think about.
What about oil?
This one's a little easier to understand.  High oil cost means high gas prices.  High gas prices means less money to pay rent.  But it also means that EVERYTHING that is transported just got more expensive.  After all, someone has to pay for those increased fuel costs when shipping products from manufacturer to consumer.
If you're a paycheck to paycheck tenant and you're commuting every day, will higher gas (and therefore commute costs) affect which areas you decide to live in?  Probably.  Maybe not at first, but if life is getting more expensive, people will move.  This is especially true on the lower end where $25 or $50 a month is a lot of money.
What about the stock and bond market?  We can almost look at those together because usually (not always) they go up and down like a teeter totter relative to each other.  That is, when stocks are up, bonds are down and vice-versa.
Once again…so what?
Well, rising bond prices means lower yields (interest rates).  And rising a rising stock market usually means rising interest rates because as bonds fall, interest rates rise.
It amazes us how many real estate investors are surprised that interest rates have been rising, even though the rising stock market completely predicted it.  But if you don't think the stock market matters to you as a real estate investor, you don't pay attention to it, so you're surprised.
Surprises are fun at birthday parties and at Christmas.  They aren't fun in investing.  It's better to pay attention.
We could go on and on (and on and on), but you get the idea.
Our point is that the more you have (or want to have), the higher the stakes are and the more important it is to look at the big picture.  But don't over-think it.  You're not looking to crack the code and hit a grand slam home run.  You just want to be a little ahead of the game and avoid unpleasant surprises.
Now for a pleasant surprise, listen in to this episode and have your brain stimulated for a little while.  Then make your plans to join us for a week of education and lively conversation (and some warm Caribbean sunshine) at our 12th annual Investor Summit at Sea™.  It's going to be awesome!
Listen Now:
Audio clip: Adobe Flash Player (version 9 or above) is required to play this audio clip. Download the latest version here. You also need to have JavaScript enabled in your browser.
Want more? Sign up for The Real Estate Guys™ free newsletter
Don't miss an episode of The Real Estate Guys™ radio show! Subscribe to the free podcast
 Stay connected with The Real Estate Guys™ on Facebook!
The Real Estate Guys™ radio show and podcast provides real estate investing news, education, training and resources that help real estate investors succeed. Visit our Feedback page and tell us what you think!
Recent headlines proclaim that real estate is back!  While we're happy to hear positive reports on real estate, the last run-up in response to Fed hyper-stimulation compels us to dig a little deeper.  Fortunately, there are lots of clues in the news that provide important insights into what's happening in housing and what's behind it.
In the studio to decipher the mysteries of the current headlines:
Your Sherlock Host, Robert Helms
His elementary Whassup co-host, Russell Gray
The Godfather of Real Estate, Bob Helms
After several years in the dumper, single family home residential real estate is making a comeback.  Recent headlines declare that a housing recovery is well underway.  Fed chair Ben Bernanke is hinting that he may begin to "taper" off the unprecedented levels of quantitative easing pumped into the world's financial system every month.
Sounds great!  But is it?
It depends on how you look at it and what you do in response.  Sometimes it's easy to get lost in the trees, but don't worry.  That's why we're here.  We'll take a look at the market from a bird's eye view.
First, let's talk about rising home prices.  Where have we seen this movie before?  Oh yeah, after the Fed pumped a gajillion dollars into the economy to calm things down after the dot com bust and 9/11, real estate went crazy from 2002 to 2008.  Many people made a TON of money.  Very fun.
But then a not so funny thing happened on the road to riches.  The financial markets imploded when it was discovered that the "growth" everyone was so giddy about was based mostly on air.  That is, the underlying fundamentals were weak. So market values were much higher than incomes and affordability said they should be.  Ahhh…it all seems so clear now.  That's what we love about hindsight…it's 20/20.
The other great thing about hindsight is that it helps you recognize a mistake when you're making it again.
So… is this housing recovery real?
Well, if you bought a property in the last few years and it's gone up substantially, you might say, "Who cares?  I've got gobs of equity!  Just look at my balance sheet!  Isn't it pretty?"
If you bought in the last boom and have been stuck with an underwater property that you've been keeping on life support, you're probably thrilled all your sacrifice is now appears to have paid off.  We're happy for you.
But just like last time, today's run up in values begs the question: what is all this appreciation based on?  Is it sustainable?  Remember, when it comes to equity, the market giveth and market taketh away.
To figure all this out, we watch the news.  Hidden in the headlines are insights into what's going on – along with lots of invitations to do more homework.  And when it comes to real estate investing, we love homework.
Understanding that real estate, like many markets, is driven by demographics, when we saw an article titled, "Here Comes a Millennial Housing Boom", it caught our attention.  After all, look what a profound impact the baby boomer generation had.  And the millennial generation is even bigger!
But this isn't your parent's America.
We also discover that Gen Y'ers are facing a different set of challenges that some folks say will hinder those millennials from jumping on the housing bandwagon…even if they wanted to (more on that in a moment).
One of the biggest obstacles facing the next big wave of home buyers is student debt.  Today, many young adults are graduating with huge amounts of inescapable debt. This negatively impacts their ability and willingness to take on mortgage debt.  And without lots of entry level jobs being created, some graduates are doubting the value of that expensive diploma.
Speaking of expensive paper…
Millennials are looking at their parents' recent experience in home ownership and are saying, "Really?  No, I don't think I'm in a big hurry to take on a 30 year debt obligation on a property that might unexpectedly tank in value."  And who can blame them?  Perhaps as home prices escalate, they'll have a sense of urgency to get in before the market gets too out of reach.  OR…they may decide to move to a more affordable, lower taxed area (we think there will be much more of that in the future).
Now to entice Millenials (and anyone with a pulse and a paycheck) to take on more debt, lenders are starting to lower lending standards.  Remember, a deposit at a bank is a LIABILITY to the bank.  To offset this liability on their balance sheet, they need to create an asset.  From a banker's perspective, your loan is an ASSET.  As the Fed pumps the system full of dollars, most of them end up in banks, which now need to make loans.
Again, where have we seen this before?  It seems eerily familiar.
Still, as borrowers, we love easy money.  But as we discovered in 2008, easy money can skew values to the upside.  And when the easy money goes away, so do the values.  So if all your investing is based on passive appreciation (no fix up or other increase in utility), it's smart to pay CLOSE attention to where that appreciation is coming from.  And don't ever bet the farm on it.
If supply is limited and demand is high, then competition for available product can push prices higher.  If demand is fueled by strong and growing incomes, then you can have greater confidence in the stability of the values.  That is, the fundamental under the values are more solid, therefore the values are more solid.
But if the price appreciation is based on a temporary shortage and/or a loosening of credit, the underlying value drivers can quickly change thereby quickly changing values.
So when we saw this headline: "Supply Crunch to Take Steam Out of Home Sales" it also caught our attention. What's causing the supply crunch?  Will builders respond decisively and build more?
Builders want to build.  That's how they make their money.  They're like flippers on steroids.  But they won't do it if there are no buyers or the market won't give them a high enough price to make it worth the effort.  Because of the flood of foreclosures on the market for the last several years, homes in many areas have been selling below replacement costs.  In such conditions, builders can't afford to build.
Now that some markets will allow builders to sell at replacement cost plus some profit, they're coming out of the woodwork and starting to build.  No surprise, given the recent increase in home prices, that builder confidence has increased.  They see values reaching a point where they can begin adding to the supply.
Of course, from our perspective, the increases in new home building combined with the flushing of more foreclosures into the market puts a little downward pressure on prices by increasing supply.  Rising interest rates adds to the student debt issue and soft jobs market to further hinder affordability (demand).   But will looser lending offset this downward pressure?  Only time will tell.
Here's the concern:  If the only thing propping up the housing market is easy money, then you can expect more price volatility.  So if you're investing for short term capital gains without adding any utility to the property (i.e., pure speculation based on the rising home prices), be VERY CAREFUL.  Get in and out fast.
Of course, we don't really consider that kind of activity "investing".  It's the real estate version of day trading.  It's a business.  The IRS looks at it the same way, which is why your short term capital gains are taxed like ordinary income.
If you're a long term investor, this market offers a lot of opportunity.  In many markets, prices are still relatively low based on rental income, in spite of the recent price run ups.  Looser lending just means easier access to loans, which if used responsibly, can magnify your equity growth rate, so we're happy there.  Interest rates, though rising, are still ridiculously low compared to cap rates.  What's not to like?
If you're a real estate syndicator (building a portfolio with investors' money), a little bull (as in positive sentiment) in real estate should make it easier to attract investment capital.  And if the stock market continues to gyrate in hyper-reaction to anything the Fed says, many investors will be ready to take their stock profits and find something less nauseating.  You can help them.  Check out our Secrets of Successful Syndication seminar for training on how to set up your own real estate investment fund.
In any case, it's a good idea to watch the headlines for Clues in the News.  Staying aware and informed is a great way to recognize opportunities and challenges in time to take appropriate action.  Because at the end of the day, information with action is useless.  We're much more into Education for Effective Action™.
Enjoy this edition of Clues in News!
Listen now:
Audio clip: Adobe Flash Player (version 9 or above) is required to play this audio clip. Download the latest version here. You also need to have JavaScript enabled in your browser.
Want more? Sign up for The Real Estate Guys™ free newsletter
Don't miss an episode of The Real Estate Guys™ radio show! Subscribe to the free podcast
 Stay connected with The Real Estate Guys™ on Facebook!
The Real Estate Guys™ radio show and podcast provides real estate investing news, education, training and resources that help real estate investors succeed. Visit our Feedback page and tell us what you think!
Unless you've been under a rock for the last several months, you've probably noticed that lots of folks are excited about the housing recovery.  After all, prices and sales volume are up in a lot of markets.  Even home builder confidence has moved into positive territory for the first time in a very long time.
It's all good, right?  Maybe.  That's what we discuss in this uplifting episode of The Real Estate Guys™ radio show!
In the house and behind the microphones:
Your rising host, Robert Helms
The weak co-host, Russell Gray
The Godfather of Real Estate, Bob Helms
An old business mentor of ours once said, "It's never as bad as it seems and it's never as good as it seems.  Just keep going."
His point is that it's very tempting to analyze something right into paralysis.  That's why we're not huge fans of trying to time the market.  When fear and greed are blended with market volatility and data overload, it's really hard to make good decisions where success is based primarily on being on the right end of a market move.
With that said, we also believe that macro-awareness is essential to long term prosperity.  Sometimes forces bigger than your deal or local market can tumble all but the most carefully constructed portfolios.
Right now the U.S. housing market is saying "all systems go!".  But the economic data doesn't seem to support it.  So is this housing recovery the real deal?  Or are we looking at a housing head fake?
And why is this all so confusing?
Now THAT is a great question.  So let's visit it quickly…or maybe not so quickly.
We (not The Real Estate Guys™, but the "powers that be") measure the U.S. economy in dollars.  Duh.  But it's an important point because the value of the dollar keeps changing – and primarily to the down side.  This means it takes more dollars to purchase the same value.  A gallon of gas today is $4, but 5 years ago it was $2… for the same gallon of gas.
So, if you measure your economy in dollars and five years ago you cranked out 1,000 gallons of gas a month (yes, we know that's a dinky economy, but this is just an illustration) at $2 per gallon, your economy is a $2,000 a month economy.
Now if the value of the dollar falls so it now takes $4 to buy that same gallon of gas (does that happen?), and you're still producing the same 1,000 gallons a month, your economy is now $4,000 a month.  You've DOUBLED your economic output!  WOW!  Prosperity!
BUT (and it's so big, it could be a bubble)…how productive are you in terms of gallons of gas?  You haven't grown at all.  You're still producing the same 1,000 gallons a month you were in the $2,000 a month economy.
Now let's say you reduce gasoline output by 200 gallons, so you're only producing 800 gallons at $4 a gallon.  That would be $3,200 a month, right?  So your economy "grew" from $2,000 a month to $3,200 a month.  But your gasoline production FELL by 20%.
So…did your economy grow or not?
If you think a bunch of pieces of green paper with dead presidents' pictures on them make you rich, then maybe you could say your economy grew.  But in terms of producing utility (the benefit of the stuff that money can buy), your economy shrunk by a lot.
Think about it.  Forget about the price.  Would you rather have 1,000 gallons of gas or 800 gallons?  Which is more?  I bet if we sat a bunch of elementary school kids down at a table and asked them, "Which is better: less or more?", they would choose more.  (Wait…didn't somebody do that?)
It's not complicated.  More is better.  Except when your uncertain about how to measure "more".  More dollars or more product?
This is the problem when the unit of measurement becomes unstable.  In the case of the U.S. economy (and housing prices) the unit of measure is dollars.  And because the unit of measure is easily manipulated (just watch how the markets respond to whatever Ben Bernanke says or doesn't say), so then are the statistics that measure the "success" of the recovery.
Whew.  Does all this make sense?
Stick with us.  After all, you've made it this far. And "good job" by the way.
So when it comes to the U.S. housing market, is home ownership rising or declining?  And if home owners aren't buying these houses, who is?
When measuring the U.S. economy, are we creating more jobs or less?  Are incomes rising or declining?  And if incomes are "rising", are they rising faster than living expenses?  That is, are people becoming richer so they can afford to save and buy a home?  Or are they earning "more", but spending more than that, thereby making savings harder to accumulate (down payments) and mortgage payments less affordable?
What about interest rates?  Are they rising or declining?  Obviously, rising rates (even though the current rates are awesome, it's all compared to where they've been) make housing LESS affordable.
Wow.  That's a lot to think about.
But don't get paralyzed.  Just be aware.  Then discuss these things with other informed and active real estate investors.  It helps keep you sharp. That's why we like talking to you each week.  And we REALLY like it when the producer let's us out of our cage, so we can visit you in person at a field trip, seminar or our annual Summit at Sea™.
Here's our take:
This isn't a home buyer or economy driven housing recovery.  The U.S. economy is not creating enough jobs to offset the number of new workers entering the market, much less enough to back fill all the jobs lost in the Great Recession.  And the jobs that are being created are not high paying, but mostly lower paying service jobs.
Interest rates have nowhere to go but up from here.  So while they may stay low for a long time, they aren't falling dramatically so as to make housing way more affordable to home buyers.
Meanwhile, in its attempts to keep interest rates down and "stimulate" the economy, the Fed's QE program causes life to become more expensive where it matters most to working people: at the gas pump and in the grocery store.  No wonder they don't include food and energy in the CPI (Consumer Price Index – used to measure the official rate of inflation)!
So is this all doom and gloom?
No!  It's actually good for investors, which is why hedge funds and individual investors are pouring into real estate and creating demand that's driving up prices.
But as home builders see demand and prices increase, they will go back into construction mode and add to the supply.  In markets where supply can be increased, this extra inventory could put downward pressure on prices.  If it gets real bad (like last time), the Fed will probably crank up the QE to prop it up…again.
So what to do?
Be careful when investing purely for capital gains.  We love equity and it still happens (yes, we feel a little vindicated).  But it's all about staying power.
As we said in Equity Happens, "cash flow controls mortgages and mortgages control property" while you're waiting for the inevitable inflation drives up the price (as measured in dollars whose value is falling).  That is, long term real estate is a great hedge against inflation.
It's like gold with benefits.  You get cash flow (assuming your wise enough to buy a property that pays for itself, and you lock in these amazingly low interest rates for the long term).  You get tax benefits that actually enhance your cash flow.  You get amortization (the pay down of your loan using the tenant's rent), which is profit to you. And you get long term appreciation.
Pick markets where prices are low and cash flows are strong.  While high priced markets might lose renters and homeowners if the economy stays weak and net purchasing power declines, lower priced markets might actually see an increase demand as people migrate their to improve their financial position.
If you can do that in a market where it's hard for home builders to increase supply, then you can be somewhat insulated from speculative building.
Do we think real estate will be worth more (in dollars) 10 or 20 years from now?  Probably.
Will we ever see interest rates this low again?  Maybe, but probably not. And they really can only go up from here, so even is about the best you could hope for.  In other words, OPM (Other People's Money) is on SALE right now.  And it's a great tool to short the dollar (but that would be the topic of another lengthy blog).
And speaking of lengthy blogs…thanks for sticking with us this far.  Even tough there's more to say, we'll wrap it up now so you can listen to the show.  And stay tuned to The Real Estate Guys™ as we watch this market evolve.
Listen Now:
Audio clip: Adobe Flash Player (version 9 or above) is required to play this audio clip. Download the latest version here. You also need to have JavaScript enabled in your browser.
Want more? Sign up for The Real Estate Guys™ free newsletter
Don't miss an episode of The Real Estate Guys™ radio show! Subscribe to the free podcast
 Stay connected with The Real Estate Guys™ on Facebook!
The Real Estate Guys™ radio show and podcast provides real estate investing news, education, training and resources that help real estate investors succeed. Visit our Feedback page and tell us what you think!
Real estate investing, like ogres (as Shrek explained to Donkey), is like an onion.  As you peel back one question with an answer, you find another question.
Not that we're complaining.  It's what's kept us on the air for these 16+ years!
In the studio for this edition of The Real Estate Guys™ radio show:
Your jolly green giant of a host, Robert Helms
His little ass co-host, Russell Gray
The Godfather of Real Estate, Bob Helms
We wooed Walter in from his cooing and had him fly into the email grab bag and pull out another amazing collection of listener questions.  After sorting through them, we picked out several we liked. And before we know it, we're pontificating powerfully for an amazing hour of broadcast excellence!
First, we discuss picking a market when you're just starting out. Is a new construction property in Houston better than an older, cheaper property in Memphis?
Survey says….
It depends.  (We're sure you saw that one coming).
We maintain there is no one size fits all answer, so we grab our onion peeler (is there such a thing?  Hey, we're real estate guys, not cooking guys) and start collecting more questions.
What are YOU trying to accomplish?  Do you want cash flow or a better chance for long term appreciation?
Each market will have it's own supply / demand / capacity-to-pay personality.  Those local dynamics get thrown in the blender with macro-factors like interest rates, taxes and lending guidelines.
So when cash on hand is limited, sometimes it's best to take the market and property you can best afford,  while still maintaining prudent cash reserves.  A new property will likely be less expensive to maintain, but costs more upfront, which means a bigger down payment and less reserves.  And while YOU might be okay with lighter reserves on a new property, what does your lender want?  That's why it's a good idea to include you mortgage advisor in these conversations from the beginning.
Now an older property could have great expenses (as in, low), but if it's cheaper to get in to, you'll have more reserves going forward.  And if the cash flow is better, you can potentially afford slightly higher expenses.  Assuming the older property is rehabbed, perhaps some of the more costly items were already upgraded by the seller or as part of your initial capitalization at acquisition.
Last, but not least, a more expensive property could mean more depreciation and passive activity losses on your taxes.  This is great…IF you can use them.  If not, then perhaps less great.
All this to say, if you like both markets and have good teams (primarily property management) in both places, then just "do the math and the math will tell you what to do".  But you'll probably need input from your mortgage and tax advisors to make sure your match includes accurate assumptions about interest rates, payments, cash reserves and tax benefits.
Hey, if it was really as easy as the infomercial guys say, then everyone would be doing it.  So just accept that you'll have to do SOME work, right?
And speaking of working…
What do you do when your market heats up (yes, it's happening again…amazing what a few trillion dollars in freshly printed money can do for asset values!), and cash flows are getting thin?  It's a dilemma more investors will be facing as hedge funds, home buyers and Mom & Pop investors pour into real estate.
When (not if) cash flows get tight in hot markets, you have a some choices.  You can go look for new markets that cash flow better.  Or you could shift your tactics to take what the market is giving you (equity!) and focus on total return versus cash on cash.  You could "force equity" through re-hab and hope to get better rents for a better property.  Or you can do all of the above.
The point is that when markets shift, you may need to adapt.  The good news is that you can make money in any economy or market, but you need to be careful to not fight the market. It's bigger than you and you will lose.  Go with the flow and your life will be better.
Not sure how to approach this changing market?  That's where having an experienced mentor can be worth a fortune!  And speaking of mentoring…
Is it really necessary to pay many thousands of dollars for a mentoring program to learn the commercial apartment investing game?
Hmmmm….good question!
As we just said, having an experienced mentor can be worth a fortune.  Of course, if you're inexperienced, how do you know if your mentor is the real deal or not?  And even if he or she is, does that make it a good investment?
Of course, the answer is (drum roll please)….it depends.  (You should know that by now.)
Don't hung up on price.  Focus on VALUE.  If your mentor is teaching you things that work in the real world  AND you do what you need to do, then it's way more expensive (in opportunity costs) if you don't hire a mentor.
But if you pay a ton of money for a cookie cutter program that dishes our theory and busy work, or if you aren't ready, willing and able to do whatever it takes to succeed, then save your money.
With all that said, there are practical ways for someone on a budget to get access to a street smart mentor.
First, you need to identify who you'd like to apprentice with.  It might be a commercial broker or an active investor.  The advantages of a broker are 1) they are easy to find, 2) they will often welcome slave labor (that's how you "pay" for their time), and 3) many of their clients will be investors, so you you may end up finding other prospective mentors.
Word of caution:  when working in someone else's network, tread lightly!  Be respectful.  Stay mindful of your role and whose relationships they are. Always expect to give more than you get.  Ironically, if you do this, you'll often get far more than you expect!
And speaking of relationships…
Is it smart to share all of the financials on a deal with your prospective property manager?
Generally, we would say yes.  After all, your property manager is the best source of valuable anecdotal data about rents, trends, demographics, expenses, etc.  We think of them as virtual partners.
BUT (and it's a big one)…if you don't have the deal locked down, be sure to get a non-disclosure / non-compete agreement in place.  Even though most property managers are ethical pros, sometimes you get one that will cut your legs out from underneath you.  Bow just because you have an agreement, doesn't mean you're safe.  It just makes it easier to make your point if you decide to sue.
Well, this is only half the show, but we're getting carpal tunnel typing this blog.  So do us (and yourself) an favor, and just kick back and listen in as we humbly dispense copious quantities of real estate investing wisdom on this episode of The Real Estate Guys™ radio show!
Listen now:
Audio clip: Adobe Flash Player (version 9 or above) is required to play this audio clip. Download the latest version here. You also need to have JavaScript enabled in your browser.
Want more? Sign up for The Real Estate Guys™ free newsletter
Don't miss an episode of The Real Estate Guys™ radio show! Subscribe to the free podcast
 Stay connected with The Real Estate Guys™ on Facebook!
The Real Estate Guys™ radio show and podcast provides real estate investing news, education, training and resources that help real estate investors succeed. Visit our Feedback page and tell us what you think!
As any insomniac can attest, there are lots of choices when it comes to real estate investment training.
Once the purview of late night TV infomercials, promises of real estate riches are now abundant on-line, in your email inbox, and even in your postal mailbox.
But how do you know which program is right for you?
In the studio to contemplate the considerations any aspiring real estate investor should cogitate on before committing to a real estate course, coach, curriculum or club:
The king of late night and your host, Robert Helms
Your still-using-training-wheels co-host, Russell Gray
The Godfather of Real Estate, Bob Helms
Okay, we're the first to admit we're suckers for any real estate seminar, book, video or training course.  After all, what's the value of just ONE good idea?  We almost always find something useful in even the worst offerings.
Still, when it comes time to pick a program and commit your time and money, we think there are a few important things to consider.
First, what are YOU trying to accomplish?  Do you want to go full time fast?  Do you love your job, but want to build up a reliable stream of passive income?  Do you want to merge your investing and lifestyle, so you can travel and enjoy your properties when they're not being rented to others?  Or maybe you don't want go near a tenant and you'd rather be on the paper side?
Yes, there are lots of choices before you even think about a market, property type, price point or financial performance!
So, it's easy to say, "I want to make a ton of money!" and take on whatever the next fast talking pitchman introduces you to.  Often the desire for money is rooted in the false notion that given enough money, you can live how you want to live.
While that may be true if the money comes in without you doing anything (including managing it), but unless you're a trust fund baby, there will almost certainly be a lifestyle ramification on whatever type of vocation or investing you engage in.  Our point is that you want to think about how YOU want to spend your time, and then look for investment vehicles and strategies that will facilitate that best.
Once you figure YOU out, then you can go look around for a course, coach, curriculum or club to teach you how to build an investing lifestyle that suits you.
Another consideration is how YOU learn.  Are you a bookworm?  Can you sit and watch videos or presentations and absorb the information?  Are you a self-starter or do you need some accountability to stay on track?
Great content delivered in a format that doesn't fit your learning style will be inefficient at best, and possibly ineffective.
What can you afford in terms of time and money?  As anyone who's ever dated can attest, fast and easy can be tempting at first, but doesn't necessarily make for the best long term situation.
Conversely, as many who are graduating with fancy degrees from expensive colleges can tell you, just because you spend a lot of time and money doesn't mean you get an education that will make you a lot of money in the real world.
Maybe you need someone to show you.  You learn by watching, doing and asking questions in the middle of the action.  Many people learn best this way and this is often the most elusive and expensive of all training.
But don't focus solely on price.  Focus on value.  And think of your investment in education the same as you would any other investment.  How long until you have a positive return on investment?  If you pay $10,000 for a course, and do a deal in 12 months that makes you $100,000,  is that worth it?  Sure! That program didn't cost you money. It MADE you money.  Those who lost are the ones that passed it up.
Now, usually to turn those kind of profits quickly, you'll need to be working for capital gains (flipping properties and/or notes) or syndicating a fund where your management fee and profit sharing (even on a cash flow portfolio) can earn you six-figures a year or more.  Long term cash flow investing can get you to the Holy Grail of more passive income coming in than you need to live on.  It just takes longer.
So what's the difference between a teacher, a coach and a mentor?
A teacher is simply someone who imparts INFORMATION.  How to do something.  Technical details, strategies, etc.  You can get this information through books, recordings, webinars, seminars, etc.  It' s often a one way delivery from their brain to yours.  A teacher provides HARD SKILLS.
A coach is someone who provides ENCOURAGEMENT and ACCOUNTABILITY.  You tell them what you want to do.  You talk through HOW to do it (your coach may also teach, or may support the work of another teacher), and then create an ACTION PLAN.  The coach will remind you of your goals and challenge you to keep progressing through regular touch points.  A coach provides DISCIPLINE.  He'll keep you on track when you enthusiasm and focus dwindles.
A mentor is someone who MODELS for you.  You watch them.  You may work with them.  A mentor can help with both hard skills and SOFT SKILLS.  That is, they help YOU become better, so you produce better results.  Of course, a good mentor will also provide accountability, but mostly a mentor provides WISDOM based on their own experiences.  It's very real life.
Which do you need?  It depends on you.
We often see people mistake teaching for coaching or mentoring.  While each has characteristics of the others, each has it's own focus.
If you know what to do, but can't seem to make yourself do it, then you probably need a coach or a mentor.  Maybe you're easily distracted or lack confidence.  Coaches and mentors are great for pulling you through.
If you're a self-starting, motivated and disciplined person in other areas of your life and want to apply those talents to real estate investing but just don't know what to do, you might be fine with just a teacher (or two or three).  Ultimately, your professional advisors and service providers will be among your most important teachers.  So one of the most important things to learn early is how to work effectively with your advisors and service providers.
Joining a club can be a great way to find peer teachers and mentors.  And if you have a friendly group with some camaraderie, you might find all the accountability you need simply by sharing your plans with your club mates.  Friends won't let friends slack off or stay down long.  And when your idea factory is running low, a brainstorming session with other investors can be invigorating!
If the club gets big enough, you can probably attract the attention of teachers, advisors and other subject matter experts to come and address the group.  Maybe there's not a club that suits you in your area.  Don't give up!  Why not start your own?  Visit our special reports section of our resource center and get a copy of 12 Questions To Ask When Starting Your Own Real Estate Club.
Again, there are lots of options when it comes to learning the game of real estate investing.  But don't let picking the perfect program keep you thinking about things too long.  Better to pick the best one available to you now and get started, even if it isn't perfect.  You'll surely learn something, meet some great people, and you can take that knowledge and relationships forward into subsequent learning environments.
After all, when you're a real estate investor, the learning never stops.  So keep advancing your education, starting with listening to our discussion on How To Find Real Estate Investment Training That's Right For You!
Listen Now:
Audio clip: Adobe Flash Player (version 9 or above) is required to play this audio clip. Download the latest version here. You also need to have JavaScript enabled in your browser.
Want more? Sign up for The Real Estate Guys™ free newsletter
Don't miss an episode of The Real Estate Guys™ radio show! Subscribe to the free podcast
 Stay connected with The Real Estate Guys™ on Facebook!
The Real Estate Guys™ radio show and podcast provides real estate investing news, education, training and resources that help real estate investors succeed. Visit our Feedback page and tell us what you think!