The 15th annual Investor Summit at Sea

When The Real Estate Guys™ 15th annual Investor Summit at Sea™ kicks off on April 1st, the world will be about 70 days into a VERY active Trump administration.
How will President Trump's agenda unfold?  And more importantly, what impact will Trump's agenda and actions have on financial markets and YOUR investments?
Of course, there's a lot more than Donald Trump to consider when thinking about the financial markets, the U.S. and global economy, and the challenges and opportunities facing investors … real estate and otherwise … as we sail into 2017 and beyond.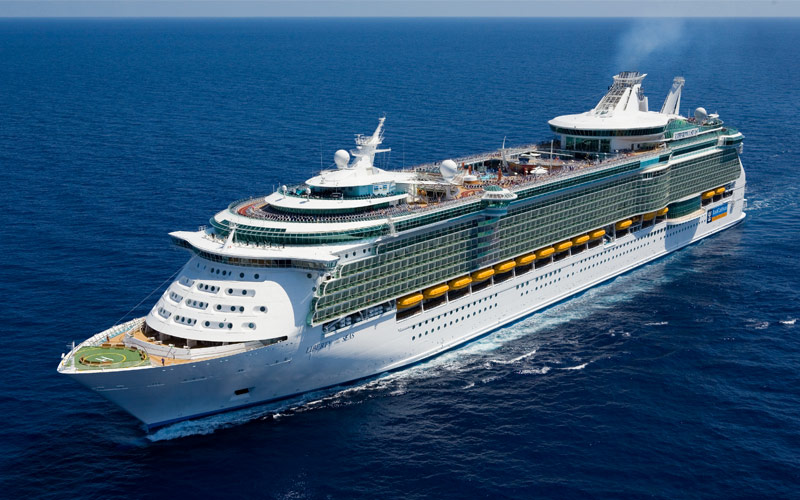 Recently, global financial elites gathered in Davos, Switzerland for  The World Economic Forum.  One of the hot topics was global trade and where it may be headed in an era of growing U.S. nationalism.
Think about the role of global trade in the flows of capital in and out of financial markets, including real estate.
When China puts capital controls on its wealthy in an attempt to stop the flight of capital from China, it has a direct impact on real estate values … because wealthy Chinese like to store their wealth in real estate.  Often U.S. real estate.  When they can't move their money, it slows things down.
And that's just one example.
What if the U.S. imposes tariffs?  Does that mean the cost of imported goods go up?  How will that affect the working class folks who live paycheck to paycheck … and rent from you?
We're not here to say any of these policies are good or bad.  It doesn't matter what we think.  And frankly, it doesn't matter what you think either.
This issue will be decided by the people in power.
Sure, the citizenry may have some influence over politicians, but at the end of the day the politicians will decide.  And whether we like it or not, we'll all need to look at the reality and adjust accordingly.
The GREAT news is there's always a LOT of opportunity in change.
And those who are paying attention, thinking and talking things through with smart people; and then are proactive in developing options and contingency plans … are best positioned to not just survive … but THRIVE in a rapidly changing world.
So we're FAR from pessimists.  We see HUGE opportunity.  But we're not Pollyanna either.  Somewhere in between optimism and pessimism is realism.  And the best way we know to get there is to commit time and effort into stay informed and well-advised.
And THAT's why we put so much effort into each year's Investor Summit at Sea™!
Each year, we assemble a UNIQUE collection of subject matter experts.  This is a group of people you can't find all together anywhere else.
And the magic isn't so much hearing what they have to say to YOU … it's when you watch them interact with EACH OTHER.  That's wisdom and perspective you truly can't fine anywhere else!
Of course, the faculty is only ONE part of the equation.  The other is the amazing collection of smart, savvy, active investors the Summit attracts … from all over the world!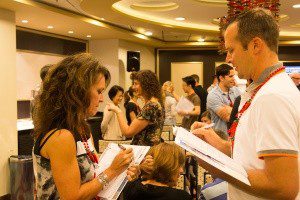 Now, you have a diverse collection of thought leaders, subject matter experts, and real world investors … all learning and talking together … in presentations, panels, parties, round tables … even over dinner, drinks and port excursions.
Best of all, each and every Summit at Sea™ is its own unique blend of people, perspectives and circumstances.  
And when you consider the value of just ONE great idea or relationship … especially if you're managing a decent sized portfolio … the Summit at Sea™ is a BARGAIN.
Serious investors routinely pay $1000 a day or more for a two-day seminar … which often does not include food or hotel.
The base price of the Summit at Sea™ is less than that … and INCLUDES the hotel room, the cruise, most meals and MUCH more.  It's a screaming deal.
But it's not cheap.  And you don't want it to be.
The time and money are a barrier to entry to the less serious.  That means the Summit at Sea™ is full of dedicated, successful people … the kind of great relationships most people want to have.
The Summit at Sea™ is designed to help you learn more important things and meet more of the right people … better and faster than anything else you might do with a week of your valuable time.
No wonder the majority of Summiteers AND faculty come back year after year.
We're already over 80% sold out.  
But we always save some space for stragglers and those who are just discovering the Investor Summit at Sea™.
So NOW is the time to reserve YOUR place aboard the 15th annual Investor Summit at Sea™.
Click here now.