The Real Estate Guys are going back to Belize!  And who can blame us?
In our continuing quest for emerging growth markets, we've discovered great opportunities in the beautiful country of Belize!
Would you like to have invested in Cabo San Lucas Mexico 20 years ago…or Hawaii 30 years ago?  Then come explore the white sand beaches, crystal blue seas and gorgeous rainforests of the only English speaking country in Latin America!
Robert Helms and his team have been to Belize nearly 50 times in the last 2 years!  They will take you on a guided tour of both the forest covered mainland and the magical tropical islands which sit safely nestled inside the largest barrier reef in the Northern Hemisphere.
You'll see raw and ready to develop land, single family homes, condos and more.  Hear from bankers, appraisers, local real estate brokers and developers, and other experts!
Is it possible to profit in paradise?  If you don't go, you won't know!  Come discover Belize with The Real Estate Guys™ on our next field trip!
Registration is only $2,297 per person double occupancy* (add $400 for single occupancy) and includes $500 airfare credit, ground transportation, boat tours, receptions, 3 nights lodging, most meals; and all speakers,  presentations and hand out materials
You can't call this a vacation because we work hard and cover a lot of ground in a short period of time. But you'll still have TONS OF FUN!  Come hang out with The Real Estate Guys – and discover why we LOVE Belize!
It's gonna be great!
But don't take our word for it – check out comments from folks who've been to Belize with The Real Estate Guys™.
Download a registration form or call 1-888-489-7723 or use our Feedback page.
* We will make every effort to match same sex individuals as roommates so both may enjoy the double occupancy rate.
We are STOKED to announce that highly successful real estate entrepreneur, best selling author and Rich Dad Advisor Ken McElroy has agreed to teach on The Real Estate Guys 8th Annual Real Estate Investor Summit at Sea!
In case you don't know, Ken McElroy started out as a property manager for other property owners.  He cut his teeth (and more!) in the real world dealing with tenants, toilets and troubles on behalf of his customers.  But as he became more successful, he invested in properties himself.  When he ran out of his own money and wanted to do bigger deals, he teamed up with partners and formed syndications.  Along the way, he met Robert and Kim Kiyosaki, who made him one of their most trusted advisors.  Today, Ken has over 8,000 units under management and is known worldwide through his writings, presentations and close association with the Rich Dad company.
Over the years, The Real Estate Guys have been very fortunate to share just a small portion of Ken's wealth of real estate wisdom with our listeners through his appearances on our show.  But that was only one hour at a time.  Now, Ken has agreed to join us for 8 DAYS and 7 NIGHTS as we sail to Belize, Roatan and Cozumel! Imagine being able to talk real estate over breakfast, lunch, dinner or cocktails with Ken McElroy!  Now, you don't have to imagine.  You can make it happen by signing up today!
This is a VERY RARE OPPORTUNITY for a LIMITED number of people to spend a week with Ken McElroy on The Real Estate Guys 8th Annual Investor Summit at Sea.  Don't miss the boat because you may never get another opportunity like this!
In the haunted house for this spooky show are: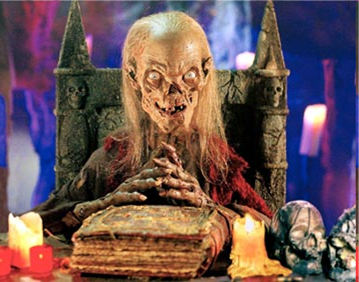 Host, Robert Helms
Co-Host, Russell Gray
"The Godfather of Real Estate" Bob Helms
We love real estate and believe it's arguably the greatest wealth building vehicle available to the average person.  Robert Kiyosaki says,  "Real estate is freedom."
But (and it's a BIG but) sometimes real estate is a real pain in the butt.  When (not if) problems happen to you, how you approach the challenge will often dictate whether and how well you solve it.  Most importantly, what you takeaway from the experience will be a major factor in your future success.
So once a year, and only once a year, The Real Estate Guys dedicate an entire show to our now famous (infamous?) Halloween Horror Stories (lightning, thunder, scary organ music…).
On this year's edition we talk about these eerie real life cases:
The Smokin' Deal
I Don't Need No Stinking Permits
Security You Can Bank On
Who Let the Dogs Out?
The Case of the Mysterious Owner
For each ghoulish case, the Guys describe the Problem in gory detail before moving on to the real life (and other possible) solutions.  Then, the story is wrapped up with a valuable take away lesson.
Someone paid full price for the lesson, but when you listen to The Real Estate Guys, you can get the lesson for free – or at least really, really cheap!
Listen Now:
The Real Estate Guys™ radio show and podcast provides real estate investing news, education, training and resources that help real estate investors succeed.
Dallas, Texas – Oct 16-18, 2009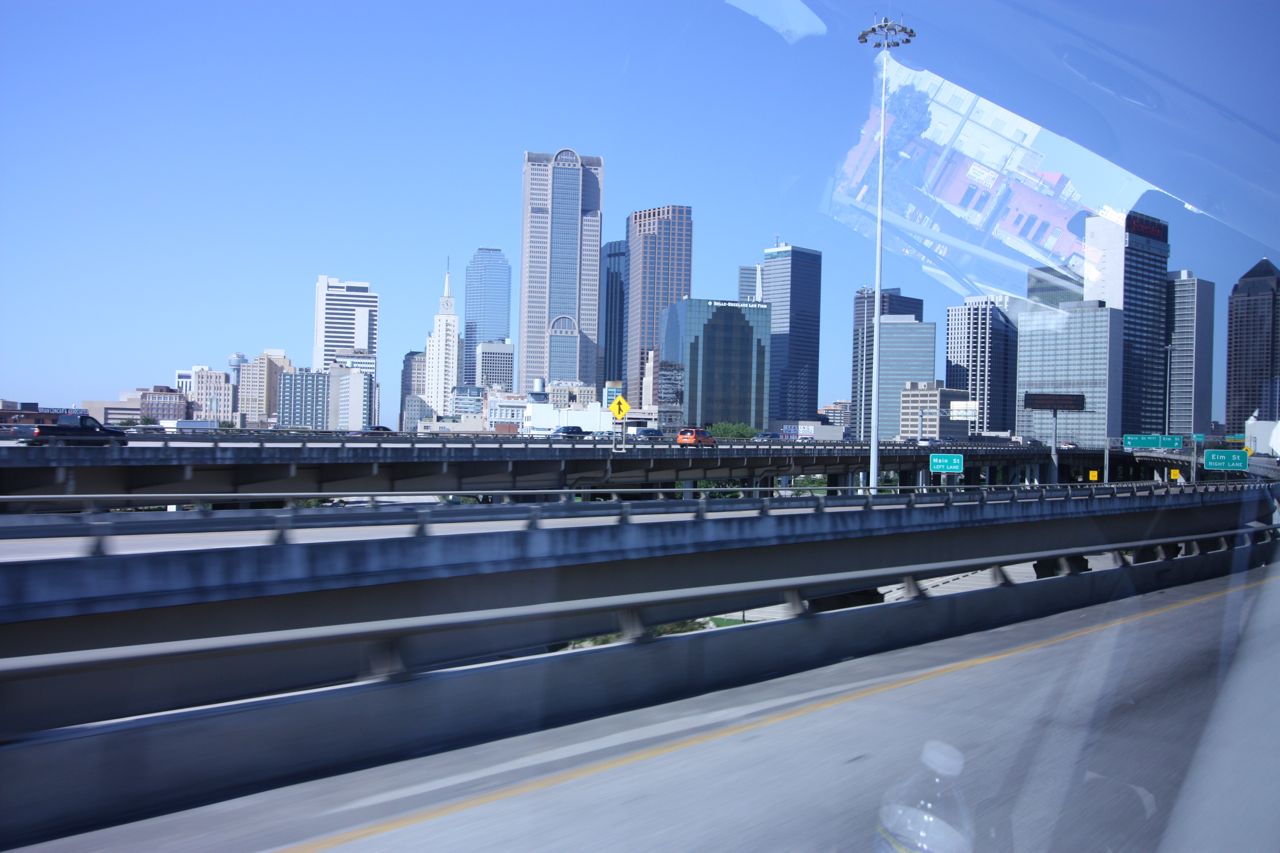 In a whirlwind field trip, Robert Helms led a group of real estate enthusiasts on a guided tour of the Dallas area.  The group included people from as far away as Hawaii, California and Michigan and featured several guest speakers including a local real estate developer, a local property manager and a veteran out of state real estate investor.
Dallas is a huge geographic market with many diverse sub-markets.  Though impossible to cover all market areas, the field trip provided a great overview and focused on a few strategic marketplaces of particular interest.   Overall, Dallas is a very attractive real estate market.  It features a large population base, strong transportation and educational infrastructure, and a diverse economy – all nestled in the top rated state in which to do business.  According to the Governor's office, Texas created approximately 70% of all the new jobs in the US last year.  Last time we looked, the best tenants were those with jobs!
One of the most attractive attributes of this market is the ratio between price and rents.  With today's low interest rates, many very nice properties will cash flow quite well with a reasonable down payment.  The educational sessions on the trip focused on evaluating cash flow and how to recognize a good deal from a not-so-good deal.
The bottom line: The surveys said that everyone had a FABULOUS time on this field trip and felt it was well worth the time and money.  In fact, 100% of the attendees rated it a 4 (on a scale of 1-4) and would recommend it to others. Check out some of the comments:
"Helped me focus on my goals…and learn what to research in markets and cash flow property.  Very strongly recommend." – Peter E., Austin, TX
"Absolutely a must! I will likely invest in this market soon." – Markus M., Detroit, MI
"Highly recommend!  It's great to actually seen an area that is growing and makes sense to invest in." – Jerry B., Turlock, CA
Bummed you missed it?  No worries!  Based on the success of this trip, we're going again December 4-6, 2009! Join us!  Then YOU can put your smiling face in these pictures!
As you can see, SPACE IS LIMITED (that's not sales pitch – we can only fit so many people in a van), so register now to reserve your spot!
If you have questions or need help, call 1-888-489-7723 or send us a message on our Feedback page.
A field trip with The Real Estate Guys is one very effective way to discover new markets and opportunities in real estate.  We hope to see YOU on our next field trip!
Sorry – not a particularly catchy title for this post – but it's still an important concept that merits reinforcement.  In Equity Happens, we talk about how real estate investing is a business of fundamentals.  When you master the fundamentals, then you master the business.  In this case, the fundamental we're talking about is one's attitude towards "adversity".
Watchers, victims, people who are waiting for "someone" (like the government) to do "something" see adversity as a problem.  "Oh my gosh. There's a big problem. Someone needs to do something!"
Doers, entrepreneurs, capitalists (you know, the people the government likes to take money from to fix the problem while often blaming them for causing it – oops, didn't mean to let that slip out) look at adversity and say, "WOW! What a great opportunity!  Everyone is crying in their soup, brain-locked with fear and unwilling to act.  All I have to do is be creative and bold, and I can convert this adversity into an opportunity!"
Case in point:  Today, the Wall Street Journal reports that real estate developer Young Woo is planning to convert the top 40 floors of AIG's 66-story building into luxury condominiums.  The Journal reports that Woo bought the distressed building (though actually, it was the OWNER that was distressed, not the property) for $150 million or $105 per square foot.  If you don't know, that's cheap.  He couldn't build it for that.
After conversion, Woo hopes to sell the condos for close to $2,000 per square foot.  Even after all his expenses, he could realize a profit of $500 per square foot or roughly $600,000 per condo!  Not too shabby.
Of course, the plan looks good on paper and Woo has to actually execute the plan in order to realize his profit.  But that's what America and real estate is all about.
You may not be ready to take on a 66 story conversion project, but the principals apply at any level.  The marketplace is full of distress and adversity right now.  That means there are lots of opportunities IF you can see them, and IF you have the courage to lead.
Think and DO is better than Wait and See.
Start with education.  Learn the fundamentals.  Watch other investors.  Learn from their successes and mistakes.  Build relationships with experts you can call on when you're in the middle of a deal.  It's always good to get lots of brains on the problem.  But remember, it's YOUR money and YOUR opportunity, so do NOT wait for someone else to empower you or assure your success.  When you've done your homework and you see your opportunity, then YOU make the call – and go make equity happen for you.
In case you hadn't noticed, the rules of the real estate game have changed a lot over the last 2 years – much of it driven by dramatic changes in where mortgage money comes from and how it gets to market.  In this broadcast, The Real Estate Guys talks about the current state of the union when it comes to residential real estate finance.
The brains in the house for this enriching broadcast are:
Host Robert Helms
Co-Host Russell Gray
"The Godfather of Real Estate" Bob Helms
Certified Equity Happens Mortgage Consultant Marty Sonke
The show kicks off with The Guys talking about how the mortgage meltdown has affected the game of real estate investing.  Then special guest contributor and mortgage originator Marty Sonke calls in to provide a front line update on what loan programs are and are not available today. Hint:  There's one segment of the market where money is easiest to get.
We also talk about the real world ramifications of recent legislation intended to "help" improve the market.  HVCC and MDIA are well intentioned, but also have created some new issues for mortgage originators and borrowers.  What is HVCC and MDIA you ask?  Well, you'll just need to listen to the show! 😉
With so many people unemployed and underemployed, many of whom are starting businesses, Marty gives us the 411 on the new rules for self-employed borrowers.  He also brings us up to speed on two of our favorite tools for freeing up idle equity: HELOCs and Cash Out Re-Fi's.
What about borrowers with less than perfect credit?  Marty tells us about the new options for sub-prime and "Alt-A" borrowers.
We close the show talking about adjusting your expectations to fit the new reality of real estate finance.  The game is far from over and real estate is not dead – it's just different.
Listen to this Broadcast Now
What do these two topics have to do with each other?  Well, certainly after the mortgage meltdown the US economy is in need of health care.  Not reform.  Just getting healthy!  But that's not the topic of this post.  Instead the question is: What lessons from the mortgage meltdown can be applied to the health care debate?  And, as a real estate investor, why should you care?
Without going into an extensive history lesson, here's a quick recap of the mortgage meltdown:
Government decides to "help" the free market for mortgages by establishing Fannie and Freddie to buy mortgages in the secondary market.
Assured of a buyer for their mortgages, mortgage originators aggressively market them.  They sell it silly.  People buy houses. Values go up and more people buy. Equity happens and life is good.
Private industry sees opportunity and wants to play, but find themselves competing against the "Government Sponsored Enterprises" (GSE's) Fannie and Freddie.  Mortgage rates are dictated by risk and the implied government guarantee of Fannie and Freddie means mortgages that "conform) (i.e., conforming loans) are cheaper than private industry.  Of course, the consumer will buy the cheaper loan.
Private industry expands into "non-conforming" (i.e. Jumbo, sub-prime, etc) in order to be in the mortgage business without having to compete directly with the GSE's.  They make money.
In 1999, the Clinton Administration says, "Fannie and Freddie, you need to make it even easier for people to get home loans", which is code for "lower your standards".  Fannie and Freddie comply.
Home ownership surges under George W. Bush.  He's an economic genius.  Home values soar.  Private industry says, "I want some more!" and recruits foreign investors to plow money into "super safe" mortgage backed securities.  The money is directed at sub-prime, alt-a, investors, jumbo, etc.  Now equity is REALLY happening!
Reality sets in.  People who shouldn't have gotten loans do what people who shouldn't have gotten loans do: they default.  The sub-prime crisis sets off a chain reaction of well chronicled events that set off The Great Recession.  As a result, the private mortgage business is almost wiped out.  Fannie and Freddie survive on the backs of the taxpayers (the working private sector).
Obviously, there's a lot more to the story, but what are the lessons?  Here are two of the most important ones:
1. In a capitalistic society, the objective of enterprise is to make a profit.    It's what motivates the brightest people to work hard and sacrifice to create solutions to society's problems – solutions that can be sold for a profit.  Profits are what allow people to pay taxes, give to charity, invest in product development and new enterprises that create jobs and enrich society. Profits are not evil, they are essential.
2. When the government, though well intentioned (giving it the benefit of the doubt) enters into competition with private industry, with the goal of making a product or service "more affordable"  (code for reducing or eliminating those evil profits), the result is a) private industry is crushed, taking its jobs with it; or b) private industry is forced to compromise sound business practice in order to survive (like loaning money to people who can't afford to pay it back) and eventually those unsound business practices result in failure – and the loss of jobs.
And the correlation to healthcare?
The President of the United States has gone on record as stating that one of the "benefits" of a public option is to create a health care insurance program "without a profit motive" to compete with private industry.  When you follow that thought track to its logical conclusion, does anyone see a train wreck?
When you think about how big the health care industry is, you can imagine how many private sector jobs would be lost if it were to melt down too.  And since the private sector economy is the one that pays 100% of the taxes, the smaller it gets, the larger the tax burden will be on those who remain.
Loss of private sector jobs and higher taxes have a DIRECT impact on your real estate investments. When more private sector capital is sucked into government, there is less of it available for private purposes. And what is available becomes more expensive (higher interest rates).
So even though "homes and healthcare for all" are noble and compassionate causes that everyone can support, the methodology of undermining the private sector to accomplish them is counterproductive in the long term IF one is operating in a CAPITALISTIC society.
There is no debate about whether we all want people to have homes, healthcare and abundance.  We all want that.  The debate is whether or not we are committed to capitalism.  If we are (and you should be as a real estate investor), then the solution will be found in the private sector as entrepreneurs work every day in their "enlightened self-interest" to invent, build and sell homes, health insurance, health services and whatever other products or services enhance the human experience.
Diesel engines run great on diesel fuel. Regular gas engines run great on regular gas.  But when you put diesel fuel in a regular gas engine or vice versa, it might run for a little while, but it won't run well.  Eventually, it will break down and not work at all.
Until someone re-writes the Constitution of the United States, the US is a capitalistic society.  Let's be careful about injecting incompatible "fuel" no matter how noble the motive.
Today,  The New York Times ran a story headlined Concerns Are Growing About FHA's Stability.  Hmmm…that's interesting.  Especially since a major chunk of the loans funding the fledgling housing recovery is coming from FHA.
Caution: This is a long post.  BUT, if you stick with it, it's not just food for thought.  There are some practical tips, so power on!
Back when sub-prime collapsed, we were hanging out with a lot of the top dogs in the mortgage business and the mantra was "FHA is the new sub-prime!"  Wow. Be careful what you wish for.
So the mortgage industry re-tooled.  It took some time, but eventually the industry got good at FHA and went out and sold it silly.  Only 3% down!  Cheap rates!  Go! Go! Go!  And there's NOTHING wrong with that.  It's their job.  Just like it was when the private sector made cheap and easy money available.  Wonder if the evil mortgage brokers will get blamed if FHA goes down?  But we digress….
What? Me Worry?
The NY Times article says that FHA Commissioner David H. Stevens "assured" lawmakers that FHA would NOT need a bailout and was "taking steps" to manage its risks.
Two things.  First, let's take a trip down memory lane.  For old times' sake, we cracked open The Real Estate Archives and found a Wall Street Journal article dated 6/7/08 in which they reported that Freddie Mac's then CEO Richard Syron said Freddie's financial results for 2008 will be better than last year's.  This was part of a conference call to investors where he assured stockholders, "We are quite confident that the positive changes will offset the negative."  What fire?
A month later, a 7/8/08  CNBC.com article quoted James Lockhart, the Director of OFHEO (not a cookie – Office of Fair Housing Enterprise Oversight – you know, the folks that watch your Fannie Mae and Freddie Mac).   CNBC interviewed Lockhart and he said, "Both of these companies [Fannie and Freddie] are adequately capitalized."
Just in case you didn't believe Mr. Lockhart, MarketWatch reported on 7/10/08 (2 days later for those keeping track) that then Treasury Secretary Mr. Henry Paulson "moved swiftly…to defend Fannie Mae and Freddie Mac from critics who have called them insolvent" while testilying to the House Finance Committee.
Sorry, we know this is a blog post, not an encyclopedia, but there's so much good stuff here.
On 7/22/09 (yes, that would be 12 days later), the Associated Press ran a headline "Congressional Analysts Peg Cost of Propping Up Fannie Mae and Freddie Mac as high as $25 Billion".  That's a lot of money, but as we'll soon find out, if it was ONLY $25 billion, it would be cause to party (not that we need much of an excuse). 😉
In an interesting aside, the same AP article said Republican Senator Jim Bunning (KY) criticized Republican administration official Henry Paulson (yep, the same Henry Paulson) for "trying to 'ram down' his proposal to shore up Fannie Mae and Freddie Mac, which Bunning said 'smacks of socialism'".  We tossed this side note in just in case you thought the Obama Administration were the only ones being called Socialists.
Anyway, back to Fannie and Freddie….
On July 27, 2009 (we were in Belize that day…it was fun), CNN Money reported "Efforts to use the troubled mortgage finance firms to fix housing market problems are likely to push the taxpayer bill for Fannie & Freddie above $100 billion."  That's slightly more than the originally projected $25 billion, in case you were getting dizzy.
The same CNN Money article went on to say that Fannie has actually received $34.2 billion and Freddie $51.7 billion.  Also, considerably more than $25 billion, but who's counting?
Okay, so that was a long trip down memory lane.  But the points are:
a) when the head guys say "don't worry", worry – or at least take a peak behind the curtain;
b) the politicians will pay almost ANY price to save housing. Why? Because voters live in houses. This pressure, like it or not, helps protect real estate values;
c) history provides perspectives you don't get if you only live in the current headlines.  That's why The Real Estate Guys keep archives.
That concludes "thing #1". Wait!  Don't quit yet. Thing #2 will be much shorter!
Thing #2:  When the head FHA guys says, "We're taking steps to manage risks", it could mean tighter money: things like stiffer guidelines, lower limits – you know, the things that slow down a recovery.
For example, the FHA's very popular Home Equity Conversion Mortgage (HECM) – the only insured reverse mortgage – has been widely reported as getting a "haircut".   That means lower loan limits.  We'll talk more about that on another day, but it makes you wonder what else FHA might do to "manage" its risks.  We'll be watching….
So, what's the takeway from today's post?
Track what happens with FHA.   Like an over extended teenage shopper, who runs up one credit card and then moves onto the next, our policymakers have run up the tab on Fannie, Freddie, and now possibly FHA.  When all the cards are maxed, they call Mom and Dad.  In this metaphor, that's you – the American taxpayer.  But you don't have any money either, so they'll get it by taking out new credit cards (in your name) from the Chinese or whoever has money, and then pledge the fruits of your future labors (and those of children and grandchildren) to make the payments.
We're not saying Uncle Sam and his minions shouldn't help housing, nor are we saying they should.  But it's safe to say they will.  And when they do, HOW they do it will affect the values of YOUR properties, the interest rates and availability of YOUR loans, the jobs and salaries available to YOUR tenants, the size of YOUR taxes, and the value of YOUR dollar.
In all of this change, are many problems and many opportunities.  But don't worry!  Work. Study. Learn. Watch. And when you see the opportunity, take action while others hesitate.
And keep listening to The Real Estate Guys – we'll help keep you thinking!
"Get rich in a niche" is a classic piece of advice for almost any profession. Specialists almost always make more money than generalists.  On today's show, The Real Estate Guys discuss one of the most unique niches in real estate niche: lodging and hospitality.
Joining in the conversation are:
Host Robert Helms
Co-host Russell Gray
Six decade investor "The Godfather of Real Estate", Bob Helms
Special Guest: Ed Watkins – 35 year industry veteran and Editor of Lodging Hospitality Magazine
The dialog was lively and informative as The Guys discussed:
An Overview of the Resort Market Today
New Trends in the Hospitality Industry
Boutique vs. Lifestyle Hotels
The Outlook for Condo-Hotel and Fractional Product
Opportunities for the Investor in the Resort Space
While the hotel business is flat and financing is almost non-existent, we discovered the picture is quite different in the boutique space.
We also contrasted the condo-hotel model (think City Center in Las Vegas) to the concept of "fractional" ownership.  We've heard great things about fractional structures and Ed was able to share some interesting and valuable perspectives.  There's no substitute for 35 years at the center of an industry when it comes to being aware of cycles, distinguishing between fads and sustainable trends, and having one's thumb on the pulse of a niche market.
We closed, as always, asking where the opportunities are for today's investor and Ed gave us some great ideas to think about!
Listen Now:
The Real Estate Guys™ radio show and podcast provides real estate investing news, education, training and resources that help real estate investors succeed.
Today's Wall Street Journal reports that MGM Mirage is cutting the price of  the condominiums in its spectacular City Center project in Las Vegas, Nevada.  How big a cut?  Thirty percent!  We're not sure what their margin is, but that's probably all of it and then some. Ouch.
Worse, it's probably still not enough. But only time will tell.  The cuts are a little surprising to us, but clearly they're the result of a major reality check for MGM Mirage.  And this post isn't really about Las Vegas, MGM or City Center.  It's about the LESSONS available in this situation for all of us.
Lesson #1 – The market sets the price. Whatever MGM needs to cover its cost is interesting, but only to MGM.  The market decides what its willing to pay.  In this case, MGM is hoping it's just 30% off.  Before it's all done the market may want more.
Lesson #2 – The market is fickle. Three years ago people were willing to pay more. That's why MGM sold so many.  People had equity, unemployment was half what it is today, financing was readily available for almost anything related to real estate  – even condo-hotels.  But a funny thing happened on the way to the closing table.  Okay, not so funny.  But the stream of foreign money through Wall Street into mortgage backed securities got shut off almost over night, taking with it equity and working capital.  A market heavily driven by momentum did an abrupt 180.  Whether you're rehabbing a fixer upper or building a skyscraper, if your success requires you to find a ready,willing and able buyer (or in MGM's case, thousands of them), you better get to market fast – because things can change.
Lesson #3 – Have a Plan B. Donald Trump's Plan A was to sell the condos in his Las Vegas project, just like MGM and every other developer participating in the Las Vegas rush for real estate gold.  When Plan A bit the dust, he converted the project into a hotel.  Still a tough gig, but the goal is to get some cash flow to hold the property until things improve.  Rich Dad Advisor and Robert & Kim Kiyosaki's investment partner Ken McElroy says they only do deals they can afford to stay in for 10 years.  Plan A may be to build or fix up for quick sale, but Plan B is to structure the deal so it still makes sense if they have to hold.  Plan A is a win and so is Plan B.
Lesson #4 – Understand the other party's needs, wants and desires. When you're in a deal that's going sideways, whether for reasons under your control or those not (certainly MGM could not predict, much less control the mortgage meltdown), it's easy to fixate on your own pain.  If buyers aren't willing to close on City Center, should it be assumed they are unwilling because of the price?  Could they be unable because of lack of financing?  Could they be afraid of reduced rents on their units due to the soft economy?  Until you know what the issue are for the other party (again, in MGM's case, thousands of them), you might give up or give away profit unnecessarily.
Lesson #5 – Use Creativity to Protect Profits (or minimize losses). Certainly we don't know all the considerations for MGM, and presumably these are extremely smart people, but we know many investors who are in contract for units in City Center and we haven't heard any discussion of owner financing.  We know that condo-hotel pricing has all but disappeared. For many buyers getting a conventional third party loan is an impossibility.  But what if City Center carried back the financing?  It doesn't get cash, but it gets an asset (a mortgage). For those buyers who need income to service the mortgage, couldn't MGM as the hotel operator, steer more guests into the unit? After all, they still get their operator's share of revenue, plus they get the mortgage payment.  The owner may need to kick in a little cash flow to feed the mortgage, but better than losing one's deposit. After all, it's still one of the premier properties in the country.  Where do you think values will be in 20 years?
You may not be a Big Time Operator like MGM.  But real estate is real estate and when you watch what's happening for the BTO's, many of the lessons will apply to you.