As the economic tide rises and falls, every investor needs to re-evaluate his or her holdings and ask, "Should I stay or should I go?"  This is especially true if you were late to the last party and are now wondering where the exit is.  But is there a new party about to start – and are you at your limit or should you stick around for the fun?
Standing by the punch bowl pontificating brilliance:
•    Your designated debater and show host, Robert Helms
•    Co-host and chief party mix monitor, Russell Gray
•    The Godfather of Real Estate, Bob Helms
We've already done several shows on HOW to clean up your portfolio if you have underwater and/or negative cash flow property, so we thought it was time to talk about WHY you would want to bother – or if it just made sense to give up and move on to greener pastures.
Like most of real estate, there is no magic formula.  Instead, there are lots of things to take into consideration – many of which are personal, such as time frames, investment objectives and risk tolerance.
With that backdrop, here are the talking points for this week's show:
•    Considerations When Evaluating Your Current Portfolio
•    When It Makes Sense to Hang On
•    When It Makes Sense to Let Go
•    Ramifications of Selling Beyond the Direct Costs
•    How to Answer the All-Important Question: "Compared to What"?
Don't miss a show!  Subscribe to the Free Podcast
Want More?  Sign Up for The Real Estate Guys Free Newsletter!
Imagine being a passenger boarding the Titanic for its maiden voyage. Today, we all know how that story ended.  But what would you have paid to know what was going to happen BEFORE it happened?  Or at least while there was still time to save yourself and your loved ones?
The US economy has long been considered unsinkable. When the economic waves of the world get choppy, investors worldwide seek shelter in US bonds.  And the US government has been all too happy to sell those bonds and go deeper and deeper into debt.  Today, almost daily we hear about record setting deficits and new debt ceilings.  It's easy to be confused and simply tune out.  There were people dancing on the deck of the Titanic even as it was sinking.  They were too busy having fun.
They say that people who fail to learn from history are doomed to repeat it.  If you thought graduation meant no more studying and no more tuition, you might want to think again.  It's been said that in the history of the world, no economy has survived a 98% devaluation of its currency.  The US is at 95% today.
What does all this mean?  More importantly, what does it mean to you?  MOST importantly, what can you DO about it?
We think the first and most important thing a concerned individual can do is get educated. There are great books, podcasts and seminars available.  One of our favorite teachers is Robert Kiyosaki and the Rich Dad Company.  He's a guy that takes a lot of criticism, but for our money he tells it like it is better than anyone else that is readily accessible to everyday people.  Anyone who threatens the status quo is going to be the target of critics.
We suggest you read his work, listen to his message and ask yourself if it makes sense to you.  The key to your success will be your ability and willingness to research, think and act. Most people will keep dancing on the deck.  As for us, we'll be in Scottsdale on April 30th listening to what Robert Kiyosaki, Mike Maloney and Richard Duncan have to say.
Wealth transfers are nothing new. And Robert Kiyosaki thinks a HUGE wealth transfer is imminent if not underway right now.  If you are concerned (and you should be), then we encourage you to attend this event also.
For us, it's a business decision.  If we invest the time and money and go to the event, the worst thing that happens is that we spend 3 days hearing that these men have to say and thinking about the subject.  Even if we completely disagree, the 3 days of concentrated thought will help us make better decisions.  If we pick up just one of two great ideas that we can act upon, we should easily be able to make enough profit to cover the cost of the event. In either case, we're likely to meet some interesting people – and who knows what opportunities will open up from that?  Our guess it will be more profitable than if we stay at home dancing in the deck.
Mike Maloney says this wealth transfer presents one of the GREATEST OPPORTUNITIES in history. We don't want to to miss it!
We hope to see you in Scottsdale on April 30th.  Click here to join us.
Here's a replay of our radio interview with Mike Maloney on November 18, 2009:

Are you kidding?!?  Life insurance?  What does life insurance have to do with real estate – and how can it help a real estate investor succeed?  Good questions!  So we turned to one of the foremost experts on the creative uses of life insurance and learned how to add another powerful financial tool to our investor's tool box. Check it out!
Backing the hearse up to the studio doors:
•    Chief Undertaker and Show Host, Robert Helms
•    Pallbearer for Hire and Co-Host, Russell Gray
•    Hearse Driver and "The Godfather of Real Estate", Bob Helms
•    Non-traditional Financial Planner, Kim Butler
Let's face it.  Most people would cross the street to avoid a life insurance salesman.  Who wants to spend a bunch of time talking about dying?  Worse, who wants to spend money on a product you hope you never use – and when you do, all the benefits go to someone else? Yuck!
That's what we thought until we met Kim Butler.  Kim calls herself a "non-traditional" financial planner, which had us liking her right away.  If "traditional" means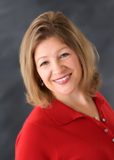 turning your money over to the Wall Street Wizards to play with, we're not fans.  So we're very interested in what Kim has to say.
Kim teaches what she calls "Prosperity Economics" and what it means to real estate investors.  Sitting here wallowing in the Great Recession, "Prosperity Economics" sounds pretty good!
The first thing Kim tells us is that life insurance "done right" means benefits to the LIVING! What a great concept!  She says rather than waiting to die to "enjoy" (we use the term loosely) the benefits of life insurance, she explains how life insurance is a powerful financial tool in the here and now. We like it.
One of our FAVORITE parts of the discussion is when Kim reveals how one particular type of life insurance has amazing similarities to real estate as a financial tool.  Even better, she tells us how savvy investors actually use life insurance not as an investment, but as a cash management tool.  Very interesting!
We came away with pages of notes – and are still hungry for more!  Look for a follow up show on this intriguing topic in the near future.
Listen Now:

Don't miss a show!  Subscribe to the Free Podcast
Want More? Sign Up for The Real Estate Guys Free Newsletter!
How to pay for college can be as important and difficult a decision as selecting which school to attend. With all the changes in the market, can real estate still help?
To school us on this important topic, plus provide a timely warning about an old law that has taken on new relevance in one of the largest real estate markets, we dialed up (for those old enough to remember a dial) one of the smartest attorneys we know!
In the classroom for College Funding with Real Estate 102:
•    The Professor of Profit and Your Host, Robert Helms
•    Teacher's Aid and Co-Host, Russell Gray
•    Professor Emeritus and the Godfather of Real Estate, Bob Helms
•    The Dean of Decision Making, Attorney Jeff Lerman
After a quick stop at the campus coffee shop for some pre-class caffeination, we slid into our school desks behind the golden microphones and Professor Robert Helms calls the class to order.
Like many topics in school, the first thing we discuss is why this topic is relevant.  Not everyone has children or wants to send them to college – or maybe all of that is in your rearview mirror.  But we soon discover that this type of real estate investing is just a niche like any other – and there's money to be made!
College is expensive and getting more so every day.  And in a soft economy, finding creative ways to pay for some or all of it is more important than ever!  As entrepreneurs, we get excited when there's a problem like this in the market that we can solve – and this one is no different.
Since Jeff Lerman is an "A" student, while the rest of us are…well, not as smart as Jeff…we have him lead our study group.  And like a typical "A" student, he starts talking about math and homework. Yes, there's homework involved!  But asking the right questions and doing the math is one of the secrets to success.  Jeff takes us through his own real life analysis and the questions and answers he's finding as he goes through this process himself.
Jeff explains how he uses the cost of on-campus housing as his baseline for doing the investment analysis.  How can he get more value for the same cash flow? Great question!
This leads to a discussion about which advisors he calls on to help him.  Yes, even advisors have advisors.  We discuss who you need and how to work with them.
The very important topic of single family homes versus condominiums comes up, which opens up the door for a lively classroom discussion.  Jeff reveals how his initial idea was contradicted when he got into the math.  See? It's true!  Do the math and the math will tell you what to do!  Of course, you have to do the right math – which includes accounting for all the variables.  So we talk through all of this.  Good stuff!
As we wind up the discussion of funding college with real estate, Jeff throws in some extra credit work – and tells us what every investor must know about the California Home Equity Sales Contract Act.
Never heard of it?  Neither had we.  But it poses some real risks to active real estate investors looking to cash in on today's distressed property bonanza.  And even if you're not actively investing in California, you'd be wise to be aware of this legislation – because often times other states follow California's lead on consumer protection.  This is especially true in the currently distressed property market.
Before we knew it class was over.  But as always, we learned a lot and had some fun.  Many thanks to Jeff for another enlightening appearance on the show!
Don't miss a show! Subscribe to the Free Podcast
Want More? Sign Up for The Real Estate Guys Free Newsletter!
Athletics are such a visceral metaphor for every form of human endeavor –  including investing.  During an athletic competition, years of dedication to a single pursuit are tested in a matter of moments.  Every decision, sacrifice and whim of fate are focused into one measurement of success: the scoreboard.  And so it is with an investor's financial statement.
To celebrate this year's Winter Olympics, we strapped on our skis for a cross country trip to Vancouver (via our TV remote) to consider the excellence that is Olympic athletic competition – and to glean practical lessons which can be applied to an investor's daily life.
In The Real Estate Guys™ bobsled for today's broadcast:
Your Pilot and Host, Robert Helms
Brakeman and frostbite strategist, Russell Gray
Sled owner and Godfather of Real Estate, Bob "that's my sled" Helms
With a strong push from our engineer, we jumped into our seats behind the microphones and began our rapid descent into a lively discussion.  With so much to cover in so little time, the show took a lot of twists and turns.
Right out of the gate, we talked through the many parallels between the mindset of an athlete and that of an investor.  As each attempts greater achievement, each must deal with issues of distraction, fear, criticism, injuries, competition and all types of adversity.  How do gold medal athletes handle all this – and how does a real estate investor apply those same coping strategies to their efforts?
We also observed that desire, training and commitment aren't enough.  To get to the highest levels, there are several other critical items top performers must have in place, including proper technique and strategy.  Pros make it looks easy, but they don't win by hard work alone.   Bob shares a great real estate example of how quantity of effort is largely wasted if good technique isn't employed.
We also noted that even those athletes competing in an individual sport still have a large number of people on their team – people who affect their physical, emotional, intellectual  and spiritual vitality and effectiveness.  The people and personalities an athlete surrounds himself with can be the difference between a trip to Disneyland with your face on a box of Wheaties – and just fading off to obscurity as an also ran.  The same is true with investing.  So who should an investor have on his team and how does he know they're the right ones?
As the show progressed we picked up speed and delved into the role of external conditions.  An athlete can't control the weather any more than an investor can control the economy.  When it's our turn, we have to compete, no matter what the conditions.
We cross the finish line talking about the power of passion – and how it drives an athlete to push and sacrifice not just for glory and victory, but for the thrill of the sport.  The most successful real estate investors love the game. When you combine your passion with great technique, strategy, training and the right team – you may still not win – but you have a legitimate chance.  And the difference between a true competitor and a delusional dreamer is that a true competitor isn't looking for a handout or an easy path, they are simply looking for a chance to compete and win.  As John F. Kennedy said when challenging the US to put a man on the moon, "We choose to do this not because it is easy, but because it is hard."  Overcoming the internal and external obstacles is what makes victory sweet.
Don't miss a show! Subscribe to the Free Podcast
Want More? Sign Up for The Real Estate Guys Free Newsletter!