Aughhhh!!!!  Some days it just doesn't pay to get out of bed.  We often say that real estate investing has "hair" on it – and no one likes a bad hair day.  Wouldn't it be great to minimize the ugly?  You can!
Each year, we gather up terrifying tales of trials and tribulations from intrepid real estate investors all over –  and recount them for your Halloween pleasure.
We discuss the problem, the solution and most importantly, the lesson. The good news is that even though someone suffered financial and emotional distress in each of these cases, YOU can have the lesson for just a small investment of your time.  What a treat!
In the studio crypt for this eerie episode of The Real Estate Guys™ radio show:
Your creepy host, Robert Helms
Your cryptic co-host, Russell Gray
The ancient and eerie Godfather of Real Estate, Bob Helms
Pain is life's way of getting your attention when it wants to teach you something.  As real estate investors, we buy properties because we want a steady and growing stream of rent checks.  But every now and then, life sneaks a reality check into the pile – and we have to deal with the dark side of investing.
While many real estate investing "boogey men" can be avoided, sometimes things happen that no amount of prudence, preparation or diligence can prevent.  The technical term for his is "$#!+ happens".  However, even though we can't control external forces, we can choose how to respond.
What's important to remember is that no real estate investor gets a pass on tough times.  So winning isn't about avoiding trouble, it's about learning how to respond better and recover quicker.  As we grow in experience, our responses become more effective.
The goal is to get the most experience for the least amount of pain!  And that's what Halloween Horror stories are all about.
So grab your bag of trick or treat candy and settle in for a spooky foray into lessons learned from the pain of others:
The Incredible Shrinking Loan
Lots of Terror
Beware the VERY Friendly Agent
Drip, Drip, Drip
A Bang in the Night
Listen Now:
The Real Estate Guys™ radio show and podcast provides real estate investing news, education, training and resources to helps real estate investors succeed. Visit us on Facebook!
As Halloween approaches, we wanted to pick a spooky topic to kick off the week.  We'll follow it up next with our annual edition of Halloween Horror Stories, so stay tuned!
For this episode, our topic is The Creature from Jekyll Island.  For the uninitiated, this is the title of the epic and iconic expose on the Federal Reserve by award winning documentary filmmaker G. Edward Griffin.  And while it isn't quite as entertaining as Rocky Horror Picture Show, it certainly has its own cult of rabid fans.  However, like Rocky, Creature probably has more than it's fair share of closet followers.
So when our good friend Robert Kiyosaki (who is no stranger himself to controversy) not only promoted, but endorsed The Creature from Jekyll Island, we thought we'd use the power of our press passes to get a face to face interview with the author.
Lurking around the microphones for a frightening discussion about the Federal Reserve:
The mad scientist of radio magic, host Robert Helms
His humpbacked henchman, co-host Russell Gray
Documentary filmmaker, prolific author and outspoken critic of The Fed, G. Edward Griffin
Anthony J. D'Angelo says, "Your mind is like a parachute.  It only works when it's open."  How true!  But this doesn't mean that you should blindly accept everything you hear.  However, it certainly encourages exposure to various points of view for further contemplation.  In fact, that's just how Griffin expanded some simple research for a speech on inflation into a seven year research project and one of the best known critiques of the Federal Reserve ever penned.
The Federal Reserve Bank is arguably the most powerful, non-governmental institution on the planet.
What's that?  You thought that "Federal" meant it was part of the government like the Treasury department?  Not so.  And that fact in and of itself isn't even considered to be all that controversial!  It's widely acknowledged, even by Fed supporters like David Wessel, author of the New York Times bestseller In Fed We Trust, that the Fed is NOT an official part of the U.S. government.
So what's the big deal about the Fed and why should a real estate investor pay attention?
First. the Fed controls the money supply of the (for now) world's largest economy.  It has a profound impact on interest rates and inflation – two topics which all real estate investors hold near and dear.  Plus, the Fed has tremendous authority over ALL banks in the USA, even the little commercial ones in the flat middle states.  And if all that power wasn't enough, because the U.S. dollar serves as the reserve currency of the world, the Fed and its policies also profoundly affect global trade and currency exchange rates.
Yeah, the Fed's a pretty big deal.
It's no wonder then, that as the 2012 elections approach and so much emphasis is on the economy, that the topic of the Federal Reserve has made its way into the mainstream of presidential debates.
Ron Paul wants to End the Fed (the title of his book).  Rick Perry has publicly denounced the Fed's activities as "treasonous" and the last time we looked, "treason" was a pretty egregious crime.  Although politicians are often guilty of putting their feet in their mouths, we're guessing that wasn't a comment Perry made lightly.
Meanwhile, Herman Cain actually has a stint as a Chairman of the Kansas City Fed on his resume!  What's an investor to think?
To top all of this off, love him or hate him, all the major polls show that President Obama's odds for re-election are not good.  So it's quite possible one of the aforementioned GOP candidates will end up in the White House.
Now we aren't here to say who should or shouldn't be in the White House, or even if the Fed is good or bad.  As you might guess, we have our own opinions.  But since you're investing YOUR money and not ours, then the opinion you should be most interested in is your OWN.  Hopefully, you are forming it carefully!
To help you formulate an informed opinion on the Fed (and anything else we can think of that may affect job creation, the value of real estate, interest rates on mortgages, taxes paid on profits, etc), we will continue to scour the universe for news, information, perspectives and ideas to share with you.
After reading The Creature from Jekyll Island, we found it to be both well-researched and documented, as well as thorough and extremely thought provoking.  And after sitting down with the author for several hours both on and off mic, we found him to be a whole lot less scary than some of his critics portray him.  In fact, in many ways, it was refreshing to talk to someone who was willing to go where the evidence led him – even if it was to a highly controversial conclusion.
So listen in to our discussion with Mr. G. Edward Griffin, then form your own opinion.  And we encourage you to continue your education on the Fed by devouring some of the other books in our Recommended Reading list on the topics of Banking & Politics.  Happy Trick or Treating!
Listen Now:

The Real Estate Guys™ radio show and podcast provides real estate investing news, education, training and resources to helps real estate investors succeed. Visit us on Facebook!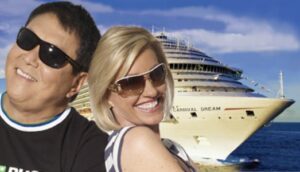 Rich Dad Poor Dad author Robert Kiyosaki and his lovely wife Kim Kiyosaki (author of Rich Woman), plus several of their Rich Dad Advisors® are all part of The Real Estate Guys™ 10th annual Investor Summit at Sea™.
And while the idea of spending an ENTIRE WEEK at a conference may seem a little boring, nearly seven of the eight days take place aboard a cruise ship sailing the Caribbean and visiting four beautiful ports.  That's the complete opposite of boring.
Wow!  Fun in the sun and financial education too.  No wonder Robert and Kim are smiling.  And when you join us, you'll be smiling too!
After all, we already have people coming from ten different countries.  Just imagine the caliber of people you'll meet, the quality of conversations you'll enjoy, and all the things you'll learn!  Plus we have an all star faculty – all of whom have committed not only to teach,, but to hang out with you at our private parties, shore excursions, round table discussions and nightly shipboard meals.  Really, is there ANY other place you can go to get this level of education, access and entertainment?
Here's a special message from Robert Kiyosaki:

And this special message from Robert and Kim is for couples: 

This Investor Summit at Sea™ is a VERY RARE opportunity for you to learn from and get to know the Kiyosakis, their Rich Dad Advisors and, of course, The Real Estate Guys™ and the rest of our amazing Summit faculty – all aboard the spectacular Carnival Dream.
So make your plans NOW to be on board March 30th – April 7th, 2012.  Space is limited and your reservation must be secured many weeks in advance.  If you wait too long, the event may sell out.  Don't miss the boat!!! For all the the details, click here now.
There's no doubt that the economic world is very different today than just a few years ago.  Many, especially Americans, hope the changes are temporary and things will get to "normal" pretty soon.
But what if the changes aren't temporary?  What is we're living in a new economic reality?
And for the younger set, if the economic landscape really is different, then do the old road maps apply…or are there new rules of the road?
That's a lot to think about!
So for help, we flew out to sunny Scottsdale, Arizona to visit with a guy that thinks about this kind of stuff all the time.  He is the most prolific financial author in history, whose message of financial education, entrepreneurism and alternative investing has resonated with many millions of people all over the globe.
In the Rich Dad studios for a special "on location" episode of The Real Estate Guys™ radio show:
 Your prolific host, Robert Helms
Your amateur-lific co-host, Russell Gray
Author, entrepreneur and investor, Robert Kiyosaki
We're guessing that if you're reading this blog, you're pretty serious about your financial education.  And if you put your education into effective action, you're probably going to accumulate a bunch of wealth over your life time.  Good for you!
But if you fast forward a little but further, you may find yourself with grown kids and grandkids – and maybe more than that.  Are you excited about leaving them all your wealth?  If so, do you also have a plan for leaving them your financial education too?
What?  You hadn't really thought about that?  Well, that's what we're here for!  While you're out working hard to earn money, make good investments and build wealth for your family for generations to come, we're traveling around the world seeking the best and brightest minds.  When we find someone like Robert Kiyosaki, we grab a microphone and start pulling great ideas out of his head to make them available to you.
So listen in and find out what our special guest Robert Kiyosaki has to say about what the rich teach their children,and that the poor and middle class do not.  Enjoy!
Listen now! 
Compact Audio Player Error! You must enter the mp3 file URL via the "fileurl" parameter in this shortcode. Please check the documentation and correct the mistake.
One of the largest metros in the United States, Atlanta is strategically located in the southeast and serves as a major transportation and distribution hub. We like that because it means those jobs, and all the businesses (and those jobs) that rely on being near that infrastructure, are probably more likely to stay in the area.  In times like these, it's really important to pick your markets carefully!  Maybe it's just us, but we prefer the ones with jobs for our tenants. 😉
To learn more about Atlanta, Georgia we invited two market experts to visit our illustrious studios.
Under the headphones and behind the microphones for this exhilarating episode of The Real Estate Guys™ radio show:
Your peach of a host, Robert Helms
Your peach fuzzed co-host, Russell Gray
The Godfather of Real Estate, Bob Helms
Atlanta residents and market experts, Ken Corsini and Bruce Carlisle
So we were hanging out at an airport (something we do often) and over-heard these two guys talking about great weather, low cost of living, strong population growth and solid rents.  Our ears perked up, and we invited them to be our guests on the show.
Not really.
Actually, we've been talking on the show about the importance of strategic market selection and some of the qualities we think are important in a real estate market – especially for long term buy and hold real estate investing.  The next thing you know,  Ken Corsini calls and asks, "Have you heard about the Atlanta real estate market?"
Well, of course we've heard of Atlanta.  But after about 10 minutes it was obvious we really didn't know that much…but Ken did.
Now we get these calls all the time (don't you wish you were us?  We know we do!), but before we invest valuable air time we decided to throw down (which is better than throwing up) a few hoops.  After all, we like to know who we're putting on the radio.
So we asked Ken to fly to Dallas and hang out with us at one of our recent field trips.  And he did!  This gave him a chance to hear all about Dallas (a market we like a lot) and let us know how Atlanta stacks up in comparison.  Not dismayed, he showed up in Dallas and took notes, asked intelligent questions and Ken began our education on the investment opportunities available in Atlanta real estate.
The short of it (we know, it's already been long) is that we discovered Ken's a really nice guy, he knows Atlanta very well, and he impressed us enough to invite him onto the show.
As a special bonus, Ken brought along his associate, Bruce Carlisle, who's not only a lifelong resident of Atlanta and a raving fan, but he's also a long time real estate practitioner that has been nice enough to write a special report on Atlanta (which is conveniently located in our Special Reports library and yours for the asking).
So without stealing too much thunder from the show, we found that Atlanta has a young, well-educated population,  great education and transportation infrastructure, and offers its residents and businesses a very friendly, low cost place to live and do business.  So far so good!
Toss in great weather, lots to do, and a strong and diverse economy – and it's no wonder that Atlanta has enjoyed strong population growth over the last decade.  People like it!
Of course, once all the basics of a strong long term real estate market are in place, what we really want to know is whether the numbers make sense.  When Ken and Bruce started telling us about prices and rents, we got excited about getting to know this market better.  So sometime in the near future,we'll be heading out for a pre-field trip scouting trip.  And if we like what we see,  The Real Estate Guys™ just might be organizing an Atlanta real estate field trip.
For now, to find out more about the Atlanta real estate market, listen in on the conversation and be sure to check out Bruce's special report on Atlanta.  We learned a lot and we think you will too!
Listen Now:

The Real Estate Guys™ radio show and podcast provides real estate investing news, education, training and resources to helps real estate investors succeed. Visit us on Facebook!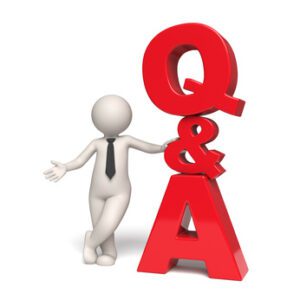 Here's a question we got from Sue in California (thanks Sue!):
If we have a property manager, can we write off travel costs from CA to Memphis for us to visit the property?  If so, how many times a year can we visit and write off the costs?
Since we aren't tax gurus, we tossed the question to our good friend, CPA Tom Wheelwright, who answers:

The rule for any business expense is that in order for it to be deductible, it must have:
a business purpose;
be ordinary in the course of your business; and
be necessary
If you are visiting the property to check up on it and the manager, clearly this will be a business purpose.
If the amount of the expense is reasonable compared to the income you make from the property, then you should meet the "ordinary" test.
If visiting the property will help you make more money from the property (meeting with the property manager, coming up with new ideas to increase the rent, etc.), then you should meet the "necessary" test.
Each time you visit, or incur any expense for that matter, you must meet all three of these tests.  They are somewhat subjective, so be wise in how you document your expenses and the activities you pursue while you are visiting the property and/or the property manager.
So there you have it!  From the brain of Tom to our blog.
Tom Wheelwright is a Certified Public Accountant and Robert Kiyosaki's Rich Dad Advisor® for tax planning.  Tom is also joining The Real Estate Guys™ as a faculty member for our 1oth Annual Investor Summit at Sea™ he will be teaching, talking tax and hanging with all of our Summiteers – including our very special guests Robert and Kim Kiyosaki LIVE and IN PERSON for the ENTIRE week!  Plus, Tom is a frequent guest on The Real Estate Guys™ radio show where he shares valuable pearls of tax wisdom.  Click here to hear the latest episode featuring Tom.
Active real estate investors should NEVER pay tax on their cash flow or gains..EVER!  So says CPA Tom Wheelwright, our hero with a zero (taxes that is) and Rich Dad's tax advisor to Robert Kiyosaki.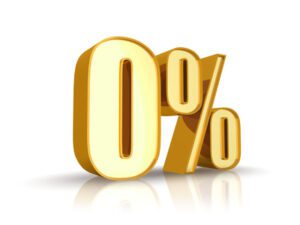 And unless you're Warren Buffett, we're guessing you'd probably rather pay LESS tax than more.
Maybe when we're multi-mega-billionaires like Warren, we'll want to pay more too.  Give us a few years and we'll let you know. For right now, less tax is better.  We'd rather save on taxes today and use the money to buy more real estate.  Weird, we know…but that's just us.
The GOOD NEWS is that even while most governments' appetites for taxes is growing, real estate investors still enjoy some of the best tax deductions and benefits there are!
To learn more about this taxing topic, we flew to Arizona and met face to face with Tom Wheelwright.  He says with proper planning, real estate investors can get their effective income tax rate to ZERO!
Manning the microphones for another exciting escapade into broadcast brilliance:
Your host with benefits, Robert Helms
Your big zero co-host, Russell Gray
A master of brilliant deductions, Robert Kiyosaki's Rich Dad Tax Advisor and CPA, Tom Wheelwright
Zero tax!  Now THAT sounds pretty stimulating.  In fact, Tom says the tax code is a treasure map to a series of stimulus programs.  So to get your personal economy working better, be sure to organize your investing to maximize tax deductions and tax benefits.
Tom tells us:
Why the tax code is a powerful tool for increasing your cash flow and accelerating  your real estate wealth building
How to avoid the number one MOST COMMON MISTAKE real estate investors make on their tax returns
How to save money on everyday items by using the tax code to make more of your expenses tax deductible
Why every dollar saved in taxes is worth five dollars of real estate!
And there's even more!  So grab a note pad and listen in as The Real Estate Guys™ interview CPA Tom Wheelwright.
Listen Now: 
The Real Estate Guys™ radio show and podcast provides real estate investing news, education, training and resources that help real estate investors succeed.