The Real Estate Guys™ are going to Memphis, Tennessee March 2nd thru 4th, 2012!!!
Ready to join us? Click here to download your registration form now.
Otherwise, read on and we'll tell you all about it!
Setting the Tone – Our trips are EDUCATIONAL, so don't worry about getting trapped in a room and getting hard closed to buy (we call this the "timeshare experience").
Even though you'll meet local market experts who'd love to do business with you, none of that happens on the trip. This is about exploring the market and meeting potential team members. If you like what you see, you can follow up afterwards. No pressure!
Trip Logistics
When you schedule your flight (please wait until we confirm your registration – sometimes we sell out), plan to arrive at the Memphis International Airport (MEM) on Friday in time to catch the airport shuttle to the hotel by 4:30 pm. Your registration includes your room, which will serve as home base for the weekend. We'll tell you which hotel…and the secret handshake ;-)…after you've registered.
Friday night, you'll meet your hosts (those handsome guys at the top of this page) and your fellow field trippers. We'll have a market overview presentation (and a special guest speaker), then we'll head out for dinner (included!). Then back to the hotel for some shuteye.
Saturday morning we're up and at 'em early. After a quick breakfast, we're into the bus for a FULL day of touring the market. You'll see a variety of neighborhoods and employment centers, and get an understanding for the overall health and vibrancy of the market.
You'll meet a variety of experts on specific neighborhoods and property types. You'll learn how to look for the telltale signs of opportunity (or danger!) at the neighborhood level. This is important because you don't buy a market, you buy a neighborhood.
We emphasize single and multi-family residential because that's what most people are interested in, but we'll also see commercial and retail areas.
We keep the group small, so there's ample time to ask questions and lots of interaction with the guest speakers, tour guides and your fellow field trippers. We cap the day off with a fun dinner and some tasty libations. Then back to the hotel for a nap.
Sunday morning is a lively interactive strategy session, some Q&A, and presentations from local experts.
By now, you're brain is swollen with market knowledge, you heart is racing with excitement, and you've made a lot of new friends and strategic connections. You'll get more done in one guided weekend than most people accomplish in multiple trips on their own!
So Why Memphis?
It's no secret we date other markets. Each one has it's own unique personality and attributes. And after the Great Recession (which we heard ended June 2009, but we must've missed the memo), it's critically important to be careful and strategic when selecting markets. The volume, location and quality of the jobs in a local area is essential to long term rental property investing success.
To be safe, we like markets that have major job centers that are geographically linked to the area. That is, the primary employers can't easily pack up and move to China, India or some other location where labor and land are less expensive.
Memphis has a great strategic location and infrastructure which makes it an ideal distribution hub. Maybe that's why Fed Ex made it their HQ. And with low cost land, labor, no state tax, and close proximity to distribution, Memphis is attractive to U.S. manufacturers who want to stay in the U.S.
It's also important to have the price-to-rent ratio be favorable to creating positive cash flow. This is important on so many levels, there isn't time to describe it all! But you're going to REALLY like the numbers in Memphis!
"Live where you want to live, but invest where the numbers make sense." – Robert Helms
Also, Tennessee is one of only seven states with no state income tax. This is attractive to both businesses and retirees. If the U.S. economy continues to struggle, and as U.S. baby boomers try to retire on portfolios that have been wounded by the Great Recession, markets like Memphis have a very strong appeal – which you'll understand when you see it with your own eyes.
We could go on and on (can you tell?), but a website isn't a substitute for a field trip.
So what are you waiting for? Click here now to download your registration form and we'll continue the lesson in Memphis!
Happy Holidays from The Real Estate Guys™!
On this week's Christmas edition of the show, we are giving our answers to a collection of your questions that are all over the map. 
No, really.  We mean it.  These questions are from ALL over the map!
The Real Estate Guys™ podcast is now being downloaded in over 150 countries.  So we get Ask The Guys questions from EVERYWHERE.  It's very cool.
In studio this lovely Christmas Day:
Your holly jolly host, Robert Helms
Your ho-ho co-host, Russell Gray
Our Santa Claus understudy, the Godfather of Real Estate, Bob Helms
After landing the sleigh on the roof of the radio station, we stopped by the breakroom and loaded up on some egg nog.  We thought getting a little red-nosed might help us see our way through the holiday fog so we could deliver our answers to all of your very interesting questions.
But Botswana?  Really?  Do you even know where Botswana is? 
We didn't either.  But here's what we're discovering:  No matter where you live or invest, as long as you have the basic right to own private property, you have opportunities to make money with real estate.  Even Botswana.
And what's awesome is that while many of the technical details are different from country to country, the basic principles and strategies of real estate investing are very similar.  So no matter where you're from or where you're investing, the answers to the questions your fellow listeners have can have relevance to you.  It also tells you how important it is to have experienced local technical advisors and service providers in every jurisdiction in which you invest.  But that's a topic for another episode.
For now, listen in and learn how much you have in common with real estate investors half a world away.  It really is a small world after all!  Maybe that's how Santa's able to get all those gifts delivered in just one night.  Of course, digital downloads make things a little easier too.  😉
Listen:
Want more? Sign up for the free newsletter!
Don't miss an episode of The Real Estate Guys™ radio show!  Subscribe to the free podcast!
 Stay connected with The Real Estate Guys™ on Facebook!
The Real Estate Guys™ radio show and podcast provides real estate investing news, education, training and resources to help real estate investors succeed.
Robert Kiyosaki has invited The Real Estate Guys™ to come into his Rich Dad Boardroom on January 19th!  

We're honored to be part of a panel that mega-bestselling financial author Robert Kiyosaki ( the Rich Dad Poor Dad series) has invited into his Rich Dad Boardroom on January 19th.  The topic of discussion is How to Increase Your Cash Flow in 2012.  We're guessing this is high on most people's goal list for the New Year! To reserve your virtual seat at the meeting, click here.
As you may know, one of Rich Dad's key concepts is the idea of getting together with smart and experienced people to talk about whatever challenges and opportunities you're facing.  Unfortunately, a lot of people don't have ready access to all the smart people they'd like.
So we think it's great that Rich Dad opens up their Boardroom to thousands of people via these live internet broadcasts.  This allows people all over the world to listen in as Robert Kiyosaki visits with the various people who are helping him shape his investment and business strategies.  Of course, we're thrilled to be invited to contribute.  Hopefully, we'll think of something brilliant to say!  😉
If you follow The Real Estate Guys™ (and why wouldn't you?), you know that we've developed a great relationship with the Kiyosakis and the Rich Dad team.  So much so, that Robert & Kim and many of their Advisors are attending our annual Investor Summit at Sea™ in April.  And they're not only teaching, but they're staying with us for the entire week!
But why?  And more importantly for you, what can YOU learn from The Real Estate Guys™ relationship with Rich Dad?
First, it's important to focus on the fundamental premise that effectiveness is almost always accomplished through relationships.  Sure, you can lock yourself in a closet and perform some specific task very efficiently.  But if you want to expand beyond that, you're going to require the efforts of others, whether they are vendors, employees, volunteers, etc.
The most basic example of this is hiring someone to get something done.  You contribute the money and the other person contributes their effort.  If you do it right, you make a profit on the other person's effort and grow your business by simply expanding that basic concept.
As a real estate investor, you effectively do the same thing by renting out your property.  In this case, the tenant gets up everyday and goes to work (for someone else) or operates their business.  And each month, they send you a portion of the fruit of their labor.  You have used the vehicle of real estate to accumulate the effort of someone else.  And if you do it right, you end up with profits (positive cash flow), and then you can keep expanding your portfolio by simply adding more and more properties.
The underlying concept is that you become more effective (and wealthier) by accumulating the efforts of others.
Sounds simple right?  Except that for most small business owners and investors, their ability to expand is limited by how they think when they look at their resources.  That is, when they look at their bank balance, they say, "I don't have enough cash to hire someone or buy another property."
If you're one of the people who finds yourself stymied by lack of resources, then you REALLY want to keep reading.
One of the  most important things we've learned though our observation of and conversations with with Robert Kiyosaki (and other mentors) is that a business or investment portfolio can expand without being limited by lack of money.
Creative entrepreneurs and investors know how to attract the resources they need without having to pay cash for them.  This is one of the key skills people learn  on our Investor Summit at Sea™.
We get along with Rich Dad because we are both working to promote financial understanding.  And we both believe the mission is best accomplished by providing thought-provoking information.  This stands in contrast to many in the financial space who promote dependence on professional money managers for "hands-off" (brains off?) investors or one-size-fits-all magic formulas for the do-it-yourself investors.
People who want to be told what to do sometimes get frustrated with us, but we're not catering to those folks.  Our target audience is the people who want their thinking stimulated and are willing to invest the time, money and effort to develop their own understanding.
The Rich Dad Boardroom Live Stream and our Investor Summit at Sea™ are two forums where Rich Dad and The Real Estate Guys™ are working together to provide ideas that you can add to the mix of your continuing financial education.  We invite you to take advantage of them!
Meanwhile, take a look around you as you enter 2012.  What people and organizations do you see who are moving in the same direction as you are (or want to be)?  What methods are they using to get there?  How can you help them and how can they help you?  You may find that you can accelerate your own progress without spending a lot of money!
So many markets, so little time!
Let's face it.  When you get the hots for real estate investing, there are lots of tempting opportunities out there!
But before you go out on a market field trip date or get hot and heavy with just one market, why not get a quick sampling of what's out there?  And as great as the internet is, sometimes you just need the warmth of a real human voice.
So we decided to round up 8 different real estate practitioners from 8 different U.S. real estate markets for The Real Estate Guys™ version of market speed dating!
In the studio and calling in from around the country:
Your ever debonair host of the show, Robert Helms
The ever air- headed co-host, Russell Gray
Our marvelous man in Memphis, Terry Kerr
Our Miami market maven, Deborah Boza-Valledor
Our amazing Atlanta affiliate, Bruce Carlisle
A guy who really knows the way to San Jose, Jurgen Weller
Our deal-making dude from Dallas, Jay Hartley
Our money man from Minneapolis, Rob "Boom Boom" Bonahoom
Our phabulous phriend in Phoenix, Timothy Theiss
The Washington DC Wonder Woman, Beth "Bubbles" Clifford
Wow!  What a line up! Like Santa in his sled, we decided to cover a lot of ground in a short period of time.  So we hitched up our eight market reindeer and headed into the foggy air of market prognostication.
We ask each call in contributor to give us a quick update on their market from their unique perspective – and what does 2012 look like?
We quickly find out that each market is different.  And each person's perspective is different too!  That's the beautiful thing about real estate.  There's a LOT of variety!
We have a lender, a couple of turnkey property providers, an executive from the largest local Realtor® association in the USA, the manager of a large residential brokerage in a very pricy area, a property manager, an investment property broker and a real estate developer.  Different people, property types and price points, market personalities and perspectives.  Fun!
Some of these markets were killed in the Great Recession.  Others barely felt it.  Some are SUPER expensive, but people are still paying CASH.  And one has lots of foreign buys stepping in and snapping up bargains.
Want to know which is which?  Well, you'll just have to listen in!  But have a cup of coffee, because this is a fast paced show.  Enjoy!
LISTEN:
The Real Estate Guys™ radio show and podcast provides real estate investing news, education, training and resources to help real estate investors succeed.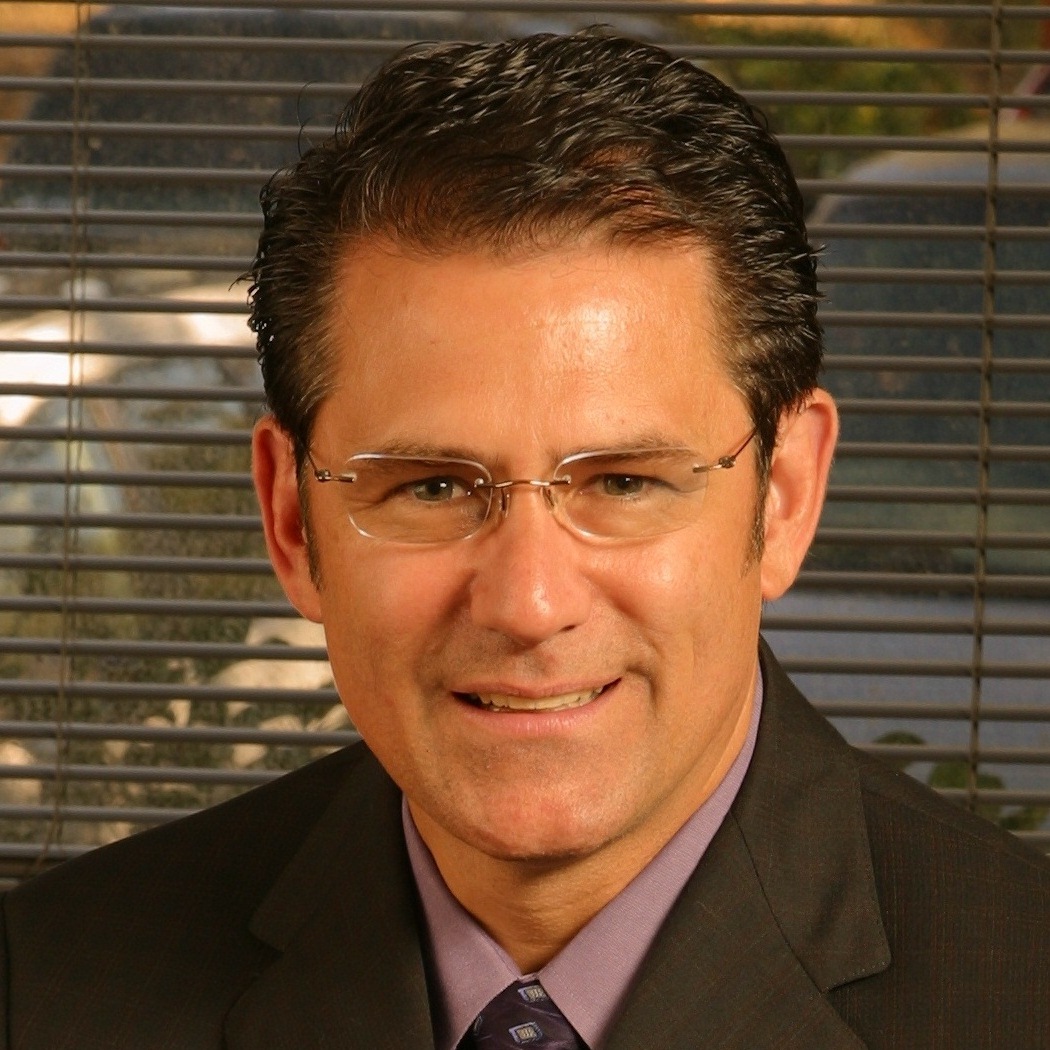 I had an amazing conversation with my son about relationships and business that I want to share with you because I believe you'll find it enlightening and inspiring.
As I am prone to do, I was waxing on (and on and on) – this time about how there is no one-size-fits-all solution success in business, investing or relationships. But the magic formula for success is a popular myth that is widely promulgated because it's an easy sell.
I explained how my observation is that many business, investing,  fitness and even spiritual "gurus" make handsome livings telling people (for a nominal fee) about the one secret for health, wealth, happiness, love and success.
I went on to say that I believe when people go out into the real world with this ideal "one-size-fits-all" formula and apply it to whatever they're pursuing, they often run into a bevy of problems.  And it isn't that the formula doesn't work.  It just doesn't work for that specific person, couple or group.
Most of the time, I opined, it's a mismatch between the formula and the unique personality and desires of the other parties involved, and what should be a labor of love degrades into a daily uphill push through joyless activities.
Only the most tenacious, disciplined (and maybe a little masochistic) person will get up every day and fight against the flow of their natural interests and desires for an extended period of time.  And since "overnight success" is another myth I could go off on (but won't), most people quit before success is achieved.
Why can't people, I continued, whom I believe are created as highly unique (and often quirky) individuals, embrace their uniqueness (and that of the people around them), and design their lives – including business, investments, fitness programs and relationships – based on what they truly enjoy, produces results, and brings joy to them and the other unique individuals involved in the particular venture?
As an example, I proudly held up The Real Estate Guys' emphasis on encouraging people to take time to develop a personal investment philosophy.  This exhortation stands in stark contrast to the many "magic formula" offerings in the real estate educational marketplace.  When you invest in markets and properties that interest you, and work with people you get along with, it's a lot easier to deal with the inevitable challenges that come along.
Sure, it's easier to sell a one-size-fits-all system to people who don't want to do the hard work of self-discovery, planning and experimentation.  But without all that, your investing can take you to a place you don't really want to go.  You end up working every day with people, markets, properties and problems you don't enjoy (yes, problems can be fun, which is why people some people like math, crossword puzzles and the like).  Maybe you have money, but you sure aren't satisfied.  Robert and I met a guy making over a million a year running an apartment complex he owned – and he hated every day of his life.
But to clarify to my impressionable young adult son, I added that being creativity doesn't mean cheating, abusing or using others.
Be creative, I said, within the confines of respecting the rights and well-being of others.  Otherwise, you end up like the Wall Street wizards, who fabricated assets out of nothing (derivatives) and sold them to unsuspecting investors.  As we found out, when all the leverage finally imploded, it created all kinds of mayhem in the financial lives of people all around the globe that we're still working our way out of.
After listening to me drone on for several minutes, he simply said to me, "There's no wrong way to color inside the lines."
Wow.  I was speechless.
Brilliant!  He encapsulated my entire rant into one powerful sentence.
So I offer this powerful piece of profundity to you for your own personal contemplation this holiday season.  And I encourage you to embrace your uniqueness and that of your family, friends and business associates, and of your financial statements and circumstances, not matter how challenging they all may be.
Then pick up your crayon as you enter 2012, and begin coloring yourself a masterpiece that will reflect the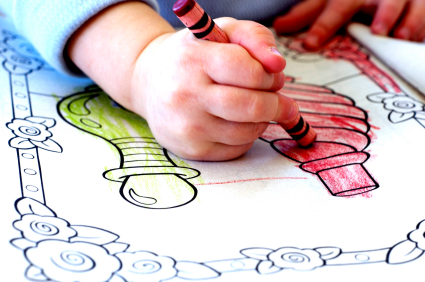 beauty, creativity and uniqueness that is you and the people around you – something that will bring you joy and a sense of fulfillment.  I wish I could give you a color by the numbers template, but you'll just have to figure it out on your own or it won't be yours.  Just stay inside the lines.
For help uncovering your you uniqueness, I highly recommend Robert's Creating our Future Goals Retreat.  It's an empowering and inspirational 2-1/2 day workshop of self-discovery and goal setting – the perfect way to start off a brand new year!
I wish you a Merry Christmas, Happy Holidays and a Prosperous and Joyous New Year!
Russ
With a catchy title like "Back the Future" you might expect a picture of a Doc Brown, Marty McFly or a flying DeLorean.  It's hard to believe that this now "classic" movie is over 25 years old!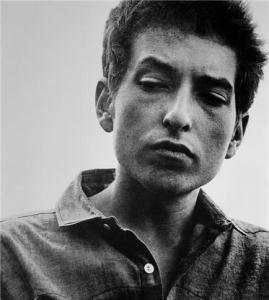 But who is THIS guy?  And what does any of this have to do with real estate?
Since our audience surveys tell us most of you are something younger than a baby boomer, we'll give you a hint:  this guy is a singer/songwriter and this picture was on his third album cover released in 1964.  It was an LP (which means Long Playing recording on a big vinyl disc that Disc Jockeys, aka DJ's, would "spin" on turntables at 33-1/3 revolutions per minute…wonder how all tha real estate near the LP factory is doing??? – just sayin').
Not sure who he is?  Hang in there.  We'll tell you later.  Meanwhile, back to our blog about his week's episode.
Back to our blogging…
Think about the world today.  Wouldn't you agree that the times they are a'changin'?  (Wait. Is that another hint?)  And the changing times affect where people, businesses, jobs and money move.  Therefore, it's only logical to expect that changing times affect real estate.
We know.  Sometimes it's hard to see the changes when you're living in them.  Other times, the changes are obvious, but we fail to connect the dots and anticipate the effects on our investments.  We call that being "blind-sided" and it's not a good thing.  It happened to us in 2008, so we pay extra careful attention today, which is point of this episode.
In the recording studio for another real estate radio jam session:
Your radio rock star host, Robert Helms
His radio roadie and co-host, Russell Gray
Your baritone boomer, the Godfather of Real Estate, Bob Helms
Now, when Bob Dylan's (yeah, that's him) album, The Times They Are A' Changin' came out in 1964, there was a lot of turmoil in the world. 
Before he was assassinated, President Kennedy had just confronted the Soviet Union over nuclear weapons in Cuba – right off the coast of the U.S!  The Civil Rights movement was in full swing, replete with protests, riots and all kinds of civil unrest.  Meanwhile, the U.S. government was busy switching out all the real silver coins for nickel plated tokens. 
The point is there was a lot going on and much of it wasn't pretty.  But let's stop right here.
If you could jump in a flying DeLorean and go back to 1964, knowing what you now know, would you be more or less inclined to buy real estate in 1964 – even though "the times, they are a' changin'"?
Now, back to the future, here on the threshold of 2012, assuming the Mayan thing doesn't happen, do you think real estate will still be here in 2040?  And will it still be a high priority for people and businesses to use real estate to live, work, farm and play?
Sure, we have the Iran nucelar weapon threat and the ongoing war on terrorism.  The Occupy something movement might be considered this generation's version of the civil rights movement.  Now, it's economic equality instead of race equality.  And the Fed is busily printing money like there's no tomorrow. 
We're not belittling any of these concerns.  They're very real.  But the point is that there are ALWAYS changes to fret about.  And of course, there are the changes which come from innovation and advancements of all kinds.  Just think about how medical advancements have affected the economy because of longer life spans.
The bottom line is that companies, industries and even governments come and go wiht lots of change in between.  But the real estate remains.  So in uncertain times, when stocks are up one day and down the next, and sovereign nations and municipalities are teetering on the edge of bankruptcy, and fiat currencies are being devalued all over the globe…(take a breath…), isn't real estate one of the most foundational investments you could make?
We know.  If you're a fan of the show, we're preaching to the choir.  But the lesson is not just about buying ANY real estate.  It's buying the right real estate, in the right markets, with the right financial structures, so you don't just survive the changing times, but prosper in them.
In this episode, we talk about some of the many changes which have happened and are happening, how they've affected real estate, and how to position your investing in the eye of the storm where it's safer.
So listen in to the conversation, then look at all the change all around you with excitement and anticipation.  In change, there is opportunity – and even more so, because casual observers are paralyzed into inaction, leaving lots of oportunity for the thoughtful and bold.
The biggest real estate investors we know have been and remain very active in this market. They see low interest rates, slow building rates (limiting supply), increasing population, rising rents and a widow of opportunity that won't stay open forever.
LISTEN:

The Real Estate Guys™ radio show and podcast provides real estate investing news, education, training and resources to help real estate investors succeed.
Virtually every peak performance coach from sports to business preach the importance of clearly defined, compelling goals.  Without goals, distractions and discouragements rise up and steal potential.
"If you don't know where you're going, any road will get you there." – The Cheshire Cat in Alice in Wonderland
That's why no successful organization or individual simply wakes up each day and wanders around hoping something good will happen. They aren't competing for a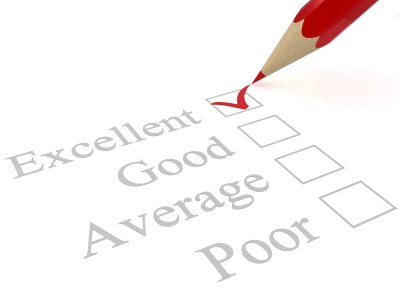 "participation" trophy.  They know life doesn't grade on a curve and they're working to win.
When the stakes are high, compelling goals, clear objectives and thoughtful planning are the essential foundation for effective action.
It sounds simple.  But there is both science and art involved in proper goal setting.
Most people are casual and haphazard (at best) when it comes to their goal setting.  We don't think it's because people are lazy.  Rather, we live in a hyper-stimulating world of rapid fire distractions.  Who has the patience and focus to set goals?  Just keep moving!
This VERY DANGEROUS.  But if you've read this far, congratulations!  Most people skim, surf, toggle and amuse themselves through life.  Then they wake up one day in a rest home with lots of time to wonder what their life was all about.  Wouldn't it be better to slow down and think about it all up front?  We think so.  After all, unlike football, where there is always next season, you only get ONE life.
That's why we're offering our Goals Retreat in just a few short weeks.  If you're a committed goal setter, then you already know the value of getting away at least once a year and "imagineering" your life.  This 2-1/2 day retreat is a perfect opportunity to get away and focus on your future.
But if you've never set goals or have only done so sporadically, but understand the importance, then we strongly encourage you to trust your instincts and enroll today.  It could just turn out to be one of those "turning point" events in your life.  Or you could stay home and take down holiday decorations.  Decisions, decisions.
If you're a fan of our radio show, then we assume you want to be a successful real estate investor.  But is more real estate what you REALLY want?  Be honest.
If you could have the profit and cash flow WITHOUT the real estate, wouldn't you take it?  Isn't the money what your REALLY after?
No, it isn't.
Isn't it more accurate to say that what you really want is what you think the money will buy you in terms of possessions, experiences, freedoms and opportunities?
If you've already achieved financial independence, then maybe you're looking for the next mountain to climb.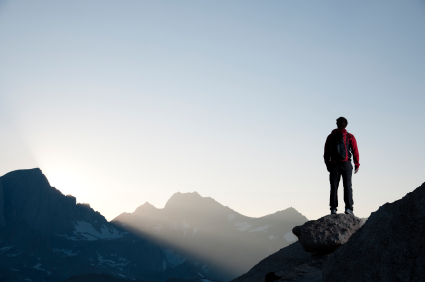 The point is that success is so much bigger than money.  Isn't it really all about your lifestyle and a sense of accomplishment and contribution?
Yet, one man's prison is another man's palace and vice versa.  That is, "success" isn't a one size fits all concept.  It's highly personal.  And if you get it wrong, no matter how many accolades others throw at you, you're still unfulfilled.  We've all seen "successful" people who throw it all away because deep down they're really miserable – in spite of their achievement.  They arrive at a destination which didn't fulfill them.
Our point is this:  Before you go off and risk thousands of dollars and years of time striving to "succeed", wouldn't you agree it's important to take some time to really think seriously about what your deepest values and highest aspirations are, and then design a life where you live out those values and achieve those aspirations?
Of course, all of that is hard work.  Most people don't have the patience or discipline to do it.  Others think it's just a bunch of motivational mumbo jumbo.  But these people will likely never build businesses, lead organizations or win championships.  The people who accomplish things learn how to properly set goals which COMPEL them to take effective action.
A goal without action is merely a dream.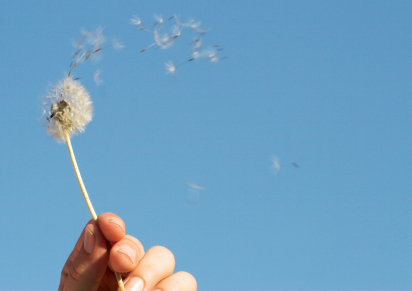 Dreams are great, but without action, they don't come true.  And without a powerful, compelling inner motivation, most people don't have the tenacity to succeed.  They lose faith or interest long before success arrives.
So what's the secret to success?
First, you must dig deep into your heart and uncover your most powerful, compelling dreams.  These provide the energy to fuel your forward motion.
Next, you must convert your dreams into clear, quantifiable goals.  These are the milestones which mark the road to your ultimate success.
Then you must develop strategies and tactics to achieve those milestones, being careful to make adjustments and manage your psychology along the way.  Otherwise, obstacles and discouragement derail your dreams.  This is where your "Master Mind" group can be the difference between success or failure.
While there are lots of books and training tapes available on the HOW of goalsettting, but that's only part of it.
It's also important to put yourself in the right emotional state and environment where you're able to put the training into action.  Remember, KNOWING how to do something isn't actually DOING it.  And it's ACTION, not knowledge, which produces results.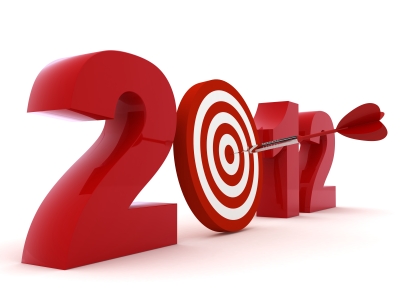 If you'd like help in developing compelling goals for 2012, then invest in your future by enrolling in Creating Your Future – The 2012 Goals Retreat.
We wish you tremendous success in the New Year an beyond!
Today's banking system is a far cry from George Bailey's Bailey Building and Loan in the classic film It's a Wonderful Life.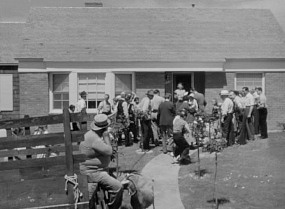 Back then, savers put money in local institutions where local bankers lent it out to local borrowers.  It was very community focused.
Today, everything funnels through Wall Street and the Federal Reserve, and the last few years have shown that when deals get made too far away from Main Street, weird stuff happens –  like meltdowns and bailouts.
But where can you store your cash, if not banks?  Do you have any choice?
Well, "Yes!"  according to the authors of How Privatized Banking Really Works (a book that we read, enjoyed and recommend).
Privatized banking is a concept we've explored in previous episodes, so when the opportunity came along to sit down face to face with the authors, we happily grabbed it.
Behind the old fashioned microphones for yet another informative episode you can bank on:
Your host with a wonderful life, Robert Helms
Your co-host who needs to  get a life, Russell Gray
Special guest, economist and author, Robert Murphy
Special guest, management consultant and author, Carlos Lara
It seems like everyone from Occupy Wall Street to Congress to the GOP presidential hopefuls (not to mention the millions of people without jobs or in foreclosure) have figured out that the banking system is broken – or at least not working very well.  "Duh" as they say.
And with all the rhetoric and finger pointing, it's easy to just throw up…your hands, that is…and say, "What can I really do about it?"
However, this episode isn't about overthrowing the Fed, prosecuting bankers, or protesting foreclosures.  There are lots of people busily debating what needs to happen to fix the system.
Rather, the privatized, or "infinite" banking concept is really about "opting out" of conventional banking – or at least, de-funding it to a large degree – not through legislation or litigation, but simply by personally using a little known alternative to banks for holding your cash.
Sound radical?  It really isn't.  It's more about getting back to a "closer to home way" of managing your savings.  Plus, we hear there are some real tangible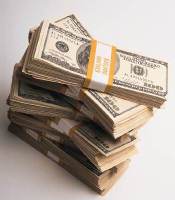 financial benefits that come with doing it.
We'll let our guests describe the details, but as real estate investors,  we should have an ever growing pile of cash that we're managing.  These funds  include profits from operations and transactions that is waiting to be re-deployed, and cash and contingency reserves.  The more properties you have, the bigger you stash of cash gets.  So cash management is part of your responsibility as a real estate investor.
But before you just park all that cash in a broken banking system, listen to Robert Murphy and Carlos Lara explain an alternative which provides direct current benefits to you, while circumventing the fractional reserve system that they say contributes to the problems the current system causes.  VERY interesting stuff!
LISTEN:

The Real Estate Guys™ radio show and podcast provides real estate investing news, education, training and resources to helps real estate investors succeed.