Emerging economies, free(er) trade, high speed communication and the troubled financial systems of the U.S. and Europe all add up to people, money and opportunities moving around the globe in unprecedented fashion.
It's a lot to keep up on!  But have no fear, The Real Estate Guys™ are here!
In the studio, behind the shiny silver microphones for another scintillating soiree into broadcast excellence:
Your emerging, high speed host, Robert Helms
Your troubled co-host, Russell Gray
In this episode, we flip the mirror around and look at the world from a different angle.  Now that we're big shot international podcasters (being downloaded in over 160 countries!), we can't just look at the world exclusively through our U.S. centric eyeballs.
Besides, we've discovered through our recent trips to South Florida and Phoenix, that non-U.S. citizens are actively buying U.S. real estate that they view as being on sale.  So even if you're a U.S. citizen with no interest in off-shore investing, your domestic real estate is being affected by foreign activity.
Plus as the Chinese economy continues to climb up the food chain (nipping at the heels of Uncle Sam at last check), wealth being created overseas is affecting markets all over the world.  One of our fastest growing audiences is in Australia.  What's the connection?  Australia is a big exporter of commodities to…drum roll please…China!  And how's Aussie real estate been doing?  Pretty hot for quite some time.
And just so you don't think it's just all about China, Brazil is starting to light up the economic scoreboard also.  Our sources tell us the Brazilians make up a significant chunk of the buyers gobbling up South Florida real estate.
And don't forget the Canadian dollar, eh?  It's been strong against the U.S. greenback, making U.S. dollar denominated assets more attractive.  It's too bad old guys like us don't get more attractive when our dollars gets weak…but we digress.
Our point is, as we all learned as children at Disneyland, it's a small world after all.  And what happens in the big economies of the world, can affect you – pretty much wherever you are.
So, listen in as The Real Estate Guys™ talk trends in global real estate – and consider how those trends might create opportunities or challenges you should be aware of.  Hey!  It it was easy, everyone would do it.  But if it can't be easy, you can count on us to make it fun!
And speaking of fun (warning: incoming shameless plug), we're getting close to last call for our fabulous annual Investor Summit at Sea™.  As of this post, we have investors coming from at least 13 different countries.  It's a great opportunity to build you global network and gain direct personal insights into real estate markets and mindsets from around the world.  To get in on the fun, click here now!
Listen Now:
The Real Estate Guys™ radio show and podcast provides real estate investing news, education, training and resources to help real estate investors succeed.
It's the most wonderful time of the year…the NFL playoffs!
There's so much you can learn about life and business through football!  As we considered how to kick off (get it?) the New Year, we thought it would be fun to look into the notion of coaching for real estate investors.  After all, what professional football team heads into a season without a coach?
So we put on our thermals and headed to chilly (but VERY pretty) Salt Lake City Utah to pay a visit on the folks at Rich Dad Coaching.
It's no secret we're fans of Robert Kiyosaki and the Rich Dad message.  And on one of our recent field trips we got to know some people who had good things to say about their experience in the Rich Dad Coaching program.  So who better to talk with about this subject than the Rich Dad team?
Behind the microphones for this episode of The Real Estate Guys™ radio show:
Your frosty breathed host, head coach Robert Helms
Your frost-bitten co-host, head case Russell Gray
Special guest, Director of Rich Dad Coaching, Eric Lloyd
Elite achievers in every profession (not just athletics!) use coaches to provide training, accountability, motivation and encouragement.  It only makes sense that someone pursuing excellence in real estate investing would at least entertain the idea of having a coach.
So once the microphones thawed out, we asked Eric to help us understand who needs a coach, how coaching works, what to expect and how to work effectively with a coach once you decide to take  the plunge.
Eric tells us that you don't need a coach if you're satisfied with your current level of accomplishment. But we're guessing most people want to improve.  And even though the Green Bay Packers won the Super Bowl last year, they still entered the 2011 season with a coach.  So even when you're just trying to stay at the top of your game, it probably makes sense to have a coach – and certainly if you want to get to the next level.
And speaking of getting to the next level…how about those 49ers?  Look at what an amazing difference coaching makes! A team made of essentially the same players as last year's team is one game away from going to the Super Bowl!  Though they wouldn't think so, anyone looking at the 49ers would have to say that even if they lose to the New York Giants, they've had an epic year.
When you look at the 49ers turnaround, it makes you wonder what's possible in your own life with the right coaching!
Eric explains to us that a good coach is a great listener.  And after learning about who are and what you have to work with, the coach helps you develop a game plan that fits YOU.  Just like in football, a good coach will help you play to your strengths and mitigate your weaknesses.
Eric also points out that a good coach brings a team of coaches to effort.  Just like a head football coach has specialty coaches, so Eric says a good investing coach will have associated "resource" coaches to provide technical training and additional perspectives.  We like it.  We know it's always good to get a lot of brains working on a challenge.
There's lot more that Eric shares with us, so be sure to listen to the entire episode – and at the end, Eric offers a free resource to reward you for your perseverance.
Listen Now:
The Real Estate Guys™ radio show provides real estate investing news, education, training and resources that helps real estate investors succeed.
In the classic musical movie, Cabaret, Joel Grey and Liza Minnelli sang, "Money makes the world go 'round…"
A couple of decades later, Cuba Gooding Jr., playing an ambitious football player, screamed at his agent, Jerry McGuire (Tom Cruise), "Show me the money!"
The point is that money is the lubricant that keeps the machinery of commerce humming – and nowhere is that more true than in real estate investing.
But it's no secret that a few years ago the world of real estate financing imploded, wreaking havoc on balance sheets from Wall Street to Main Street.  Now that the dust is starting to settle, what's the state of the union when it comes to real estate financing?  To find out, we called up our old friend, The Investment Mortgage Guy.
Making mortgage music together in the studio:
Your host and leader of the band, Robert Helms
Your co-host and cleaner of the instruments, Russell Gray
Expert guest, The Investment Mortgage Guy, Rob Bonahoom
In an industry where lots of businesses and people have quit, Rob Bonahoom has managed to persevere through massive change and market adversity to remain active in the business of helping investors find funding for their real estate acquisitions.  So we thought he'd be the perfect guy to bring us up to speed on both residential and commercial lending in the new reality of mortgage underwriting.
Rob reveals what lenders are looking for from today's borrowers and why newbies have a significant advantage.  Even more fun, he shares specific strategies for how investors with little cash or credit can still get into the apartment game.  So if you got whacked in the downturn, you're not out of the game yet!
Rob also gets into detail on how government backed mortgages are working for real estate investors today.  As we've always said, because real estate is such an important part of the economy and serves an essential human need – so politicians have a huge motivation (in spite of their disagreements about methods!) to help make money available…especially for residential property.
We go on to talk local banks (flush with cash!), FHA 203k, SBA loans and more!
So listen and learn as Rob Bonahoom shows us the money!
Listen Now:
The Real Estate Guys™ radio show and podcast provides real estate investing news, education, training and resources to help real estate investors succeed.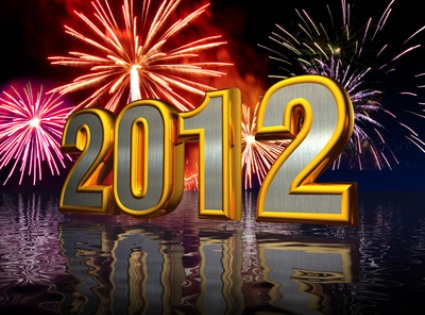 Flipping over the calendar to a new year is always exciting.  And like any new adventure, there is both opportunity and uncertainty.
As we grow older, it's easy to grow cynical.  At best, we get stuck into attitudes, habits and beliefs that hinder our ability to "think outside the box" as they say (the box representing those old paradigms that prevent us from seeing all the possibilities).
For a real estate investor, especially when operating in an economy that's in flux, the ability to be creative is a huge benefit, if not mission critical.
We find the New Year to be an ideal time to implement change – both in our business and in ourselves.  So we thought our first article of the New Year would be about how to develop a creative mind.
As you might imagine, there is no magic formula (sorry!).  You can't script or program creativity, otherwise computers could do it.  But there are some practical steps you can do to prepare the soil of your mind to be more fertile for cultivating creating thinking.
Remain Curious
It's hard for a new idea to penetrate a rigid mind.  It's like a little seedling pushing up against hard, dry soil.  Lots of good ideas never see the light of day because they can't get past a closed mind.
It's been said that your mind is like a parachute.  It only works when it's open!
When you find your mind making assumptions and drawing conclusions before you've really seen all the evidence, heard all the viewpoints or considered all the possible outcomes, stop yourself.  Instead of making statements, start asking questions like "Why?" and "How" and "What if….?".  Rather than predict the problems, imagine the possibilities!
It sounds easy, but it isn't.  Nonetheless, it's worth the effort.
Lighten Up
All those jokes about the best ideas coming to you in the shower are funny because there's a big element of truth in them.  Sometimes thinking harder about a problem is the worst thing you can do.  It can be far better to get away from the problem by creating a mental (if not physical) change of scenery.
We don't need to tell you how to lighten up.  You can go for a walk, take a nap, listen to a song, work on a different project, do some chores, or whatever.  It might even be something physically or mentally intense.  What's important is to get away from the problem you're stuck on.  "Freshen up" your mind.
Get Positively Chatty
Getting more brains on the problem is usually the best thing to do.  But if you aren't open minded or you're too intense, no one will want to brainstorm with you.  So get curious and lighten up first!
But once you're in the right mindset, go get a friend or two (or five) and talk through the problem.  And remember, there's no bad idea in a brainstorming session.  It's VERY important to keep the session positive and the ideas flowing.  Even a seemingly dumb idea can be useful if it opens up a new train of thought that leads to the solution.
Of course, being positively chatty about your problem presumes that you invite positive people into your "master mind" group.  If you or anyone in the group is close-minded, overly opinionated, judgmental, cynical, etc., then the energy of the session will be negative and the great ideas you're looking for won't show up. Worse, your chances of getting your big brained friends back for another session is in danger.  Creative minds can't stand negativity.
So pick you Master Mind friends carefully! It isn't complicated, but you need to work on it all the time.  The easiest way is to spend as much time as possible with positive, creative people.  But where do you find those people?
The best way to attract the right kinds of people into your life is to become one yourself and then go where the right people congregate.  Achievers are always looking for other achievers to synergize with.  And once you have some of those people in your life, they become a big part of your ability to find and attract more.  That is, achievers will not only be attracted to you, but also to the people in your network.
It's very important to continually invest in expanding and cultivating your Master Mind network.
One of our goals for the New Year is to expand our Master Mind network and to spend more time with them.  We're organizing events and activities to make that possible.  We're also expecting to add many new people to our network (maybe you!) and to become members of other people's networks in 2012.
For example, at this year's Investor Summit at Sea™, we are very fortunate to have attracted one of the greatest collections of bright and creative minds in the business.  And it isn't just the faculty (which is amazing), but the "Summiteers"!  We have people coming from all over the world to spend a week together to share ideas and build relationships.
The Summit, our field trips and seminars, plus our soon to be announced Inner Circle program, are all part of that process.  If you're a positive, creative and bright person, we hope you'll come and be a part of it all.
Meanwhile, look for great people in your own circle whom you can Master Mind with.  The go our and make 2012 your best year ever!