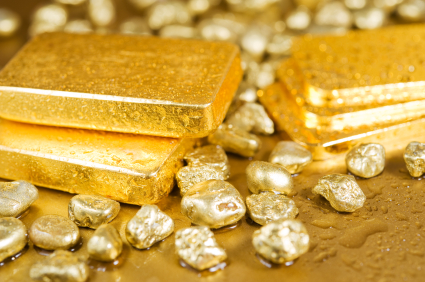 The right real estate agents are worth their weight in gold.  Part of developing your Midas Touch is learning how to find great agents and work effectively with them.
And speaking of Midas Touch, best-selling author Robert Kiyosaki calls in to share some thoughts about his new book by the same name.  He wrote it with some guy named Donald Trump.  We hear he's a pretty successful real estate guy and businessman.  So you can bet there are some nuggets of gold in this episode!
The golden voices featured into today's enriching episode:
Your host, the golden boy of real estate radio, Robert Helms
A man who's nickname for this episode is the Goldfather of Real Estate, Bob Helms
Special guest, our 2012 Summit at Sea™ featured faculty member and co-author of The Midas Touch, Robert Kiyosaki
As Mr. Kiyosaki reminds us deep into the broadcast, "You can't do a good deal with a bad partner."  We think we can safely add to that, "or a bad real estate agent."
The very term "agent" means that the real estate agent you choose represents YOU.  Sometimes we act like they're just checkout clerks at the grocery store (with all due respect to checkout clerks at the grocery store).  But a real estate agent isn't just processing a transaction.  He (or she) is representing YOU in the marketplace…your agent, your mouthpiece.
Long time listeners will remember all our rants our reputation and that good deals go to people who have great relationships.  Now if you're agent in a market is a schmuck, guess what the effect is on YOUR reputation in that market?  Of course, when you stop and think about it, it's "Duh!'.  That's why we do these shows.  So we all stop and think about these things.
Now that we've covered the obvious, the bigger discussion is about HOW you find a great agent and work effectively with them.  Since this isn't a transcript of the show, but an enticement to get you to listen, we won't belabor the details in this blog.  But considering The Goldfather has been investing since 1957 and brokering since 1980, you can be sure he knows a little bit about the topic.  And of course, Robert worked side by side with Bob for nearly 20 years before hanging up his license and becoming a hot shot radio talk show host.
Half way through the show, we take a call from our very good friend, Robert Kiyosaki.  We're just days away from hanging together with several dozen (actually over 200!) investors and faculty for our 10th annual Investor Summit at Sea™.  But don't worry about a sales pitch because the Summit is SOLD OUT.  Don't cry.  There's always next year.   But be sure to get on the Advance Notice list, or you might miss the boat next year.
Mr K (as we call him, since we have our own Robert in the house) tells us about his latest book, The Midas Touch.  And he shares some interesting personal insights into Donald Trump, now that they've written two books together.
Kiyosaki and Trump are also speaking together at live events promoted by the National Achievers Congress.  We're obviously bug fans of Robert, but we've also seen Mr. Trump speak live a few occasions and he's been great.  Much of TV (and radio) is scripted, edited and produced for brevity, so it's a real treat to hear icons of success like Trump and Kiyosaki (did we mention Tony Robbins is also speaking?) live and raw.  Plus, there's just something about getting out and away from the computer, phone and other noise of our daily routines to soak in knowledge and networking at a live event.
To learn more about the upcoming National Achievers Congress, visit SeeTrumpLive.com.  We'll be there.  We hope you are too!
For now, enjoy this week's episode of The Real Estate Guys™ radio show!
It's funny how people will buy a fancy new car or a big new home and invest a bunch of money into a security system.  Yet so many real estate investors don't put any thought or money into creating a security system around the equity and cash flow building up in their investment properties.  And if something goes wrong, not only are the rental properties at risk, but so is the fancy new car, big new home and every other of their prized possessions!
Since this is the time of year most investors are neck deep in reviewing their finances and preparing their tax returns, we thought it would be a great time to get an update on the wonderful world of asset protection.
Sitting down at the microphones for this edifying episode of The Real Estate Guys™ radio show:
The bodyguard of broadcasting, your host Robert Helms
The body odor of broadcasting, co-host Russell Gray
A man with a large body of work on the topic of asset protection, attorney Garrett Sutton
The United States is the lawsuit capital of the world.  And even though our show is now downloaded in over 160 countries, many folks throughout the world are coming to the USA to pick up bargain real estate (and who can blame them?).  Plus, many of the essential concepts of asset protection are applicable in jurisdictions around the world.  So no matter where you're from, there's something for everyone in this episode!
The basic concept of asset protection is the utilization of entities to create legal separation between assets.  These entities can also be useful for privacy, tax and estate planning purposes.  And the bigger your collection of properties becomes, the bigger a target you become for financial predators of all types.  The sooner you get your asset protection structure built, the faster you can move when adding properties to your portfolio.
If you're unfamiliar with the basic concepts, we recommend you do some reading before you sit down with an attorney.  No point in paying out hundreds of dollars per hour for a basic education.  However, with that said, once you're ready to actually implement a plan we STRONGLY suggest you engage a competent attorney to actually help create the plan and form the entities.  There are lots of "fill in the forms" do-it-yourself websites for this type of thing, but they don't come with professional advice and errors and omissions insurance.  If an asset protection plan makes sense for you, then it makes sense to do it right.  At least that's our not so humble opinion.
We'd love to share more, but we're guessing you'd rather hear from the real expert, so listen in to our conversation with Garrett Sutton.  Then jump into The Real Estate Guys™ Recommended Reading bookstore and pick up some books on the topic, including Garrett's recently updated Start Your Own Corporation.  Before you know it, you'll be proudly pontificating on asset protection principles – and you'll be the life of the party!
Listen Now:
The Real Estate Guys™ radio show and podcast provides real estate investing news, education, training and resources that help real estate investors succeed.

See Donald Trump, Robert Kiyosaki and Anthony Robbins LIVE and IN PERSON April 10-12, 2012 in San Jose, California!
If you're reading this, then we're guessing you care deeply about your personal success. You probably want more than you have and are looking for great ideas to help take you to the next level. Congratulations! You're in the right place.
In every generation there are people who become living legends, icons in their field and powerful brands that millions of people recognize and identify with.
In personal development and motivation, no one is more recognized than Anthony Robbins. Millions of people around the world including actors, athletes, captains of industry, powerful politicians and ordinary people of all types have turned to Anthony Robbins to make life-changing breakthroughs in their personal achievement.
Robert Kiyosaki has impacted the lives of tens of millions of people through his teachings on personal finance, investing and entrepreneurship. His signature book, Rich Dad Poor Dad has been translated into dozens of languages and is the best-selling financial book in history.
And of course, Donald Trump is one of the best known real estate and media personalities on the planet. He almost needs no introduction.
What do these amazing achievers have in common and how can they help you?
We can't presume to speak for any of them (that's why you should go hear what have to say for yourself), but based on our conversations with Robert Kiyosaki, reading several of each guy's books, and having seen them all speak several times, we have some ideas.
First, they want to make a difference in the world. Just like Steve Jobs told John Sculley when he was recruiting him away from Pepsi to join Apple, their businesses are bigger than just making money. They want to change the world.
Next, they know the power of ideas. Each one, in their own way, talks about how super-achievers think. And that the difference between being average and being exceptional starts with what's happening inside your head. Read any of their books and it becomes very clear that they all believe in the power of the mind.
We also think they understand the power of being there. All of these guys, and especially Trump, can reach millions of people through media for a lot less hassle than flying into San Jose to talk to a few thousand people in a conference center. And none of them need the speakers fees. It's obviously important to them to be there live.
We know that when you get people in a room to hear a live presentation, it is so much more powerful than watching the TV or listening to the radio. That's why, even though we're radio guys, we still do live events. It's harder for us, but it's more impactful for the audience.
After all, what is the value of just one good idea? Especially when you hear it in an environment where it can really sink in. We can't promise this event will change your life. But it might. One thing's for sure. If you're NOT there, then nothing they say will make a difference for you.
It's why we make it a point to attend live events and encourage all of our listeners to do the same. We don't know how many more opportunities you'll have in your life to see any or all of these three living legends speak live, but they'll be in San Jose in April. We're going to be there and we encourage you to be there too!
DONALD TRUMP – ANTHONY ROBBINS – ROBERT KIYOSAKI
LIVE IN SAN JOSE, CALIFORNIA – APRIL 10-12, 2012