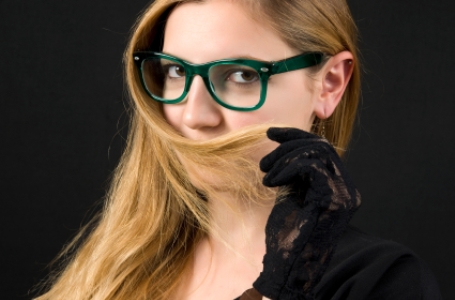 There's nothing more alluring to a couple of real estate guys than a low cut price and nice perky rents.  But is there more to consider when picking a property for a long term relationship?  Our guest for this episode thinks so.
On location in sunny Orlando Florida for this edition of The Real Estate Guys™ radio show:
Your perky host, Robert Helms
Your low cut co-host, Russell Gray
Our blue chip guest, Ryan Hinricher
This is a fun time to be a residential income property real estate investor – especially single family homes.  Prices are low.  Rents are strong.  Interest rates are ridiculous.  Competition for great properties, while starting to pick up, is still very low.  Investors are in the game, but homeowners are mostly running scared.  Perfect!
But (and it's a big one), as Ryan explains, just because properties are cheap doesn't mean they're easy.
Now Ryan is a big brain.  He got a fancy education and went to work in the banking industry as an analyst.  That means he knows how to crunch numbers to recognize trends, cut through the hype and see what an area or an investment is really doing.
After seeing lots of folks caught up in the pre-recession hot market hype, we think it's important to look below the surface.  Back then, investors bought anything they could simply expecting prices to continue to rise.  Easy equity!  Today, investors are obsessing about cash flow.  There's nothing wrong with that, but Ryan says there's a bigger picture.  Just like every property in a hot appreciation market didn't stand up to well to a shift in the market, is it possible that every pro forma pretty isn't as sweet as it first appears?
Drawing upon his Wall Street background, Ryan favors a "blue chip" approach.  Why?  Because, he says, in addition to a great rent to price ratio (high rents, low price), there are other very important, but sometimes hidden considerations like turnover, maintenance and long term residual value that all affect your real world bottom line.
Wow.  What does all that mean?
Well, turnover is obvious and the bane of any of income property investor.  Turning a tenant costs money, so longer tenancies are more profitable.
As for maintenance, again it's pretty obvious.  If your tenant takes good care of your property, it costs you less to repair and maintain it.  Duh.
Then the $64,000 (or more) question is:  how can I get tenants who will stay longer and take better care of my property?  (Remember: if you want to get great answers, you have to ask great questions).
Ryan says better properties attract better tenants.  Brilliant!  But (oh no, not again)  higher class properties typically cost more than the floozy properties, which means at first glance, a blue chip property may not be as sexy as her low class little sister.  However, if you're going for a long term relationship and not a one month stand, then a longer term tenant who takes care of the property may end up being much more satisfying.
So what is "long term residual value"?
Ryan says a blue chip single family property offers investors something that other types of real estate, including lower end single family properties, don't:  a variety of attractive exit strategies.
What? After all this talk about long term relationship and now we're talking about breaking up?  Hey, we didn't say you were marrying the property.
So, if after a long enjoyable affair with your blue chip property, you decide you're ready to move on, Ryan posits that a better property will appeal to home buyers. (Remember them?  It's a currently endangered species of people who actually want to own the home they live and can qualify for a loan to purchase it.)
Just ask anyone who's tried to sell a property.  The more prospective buyers you have, the better.  So having something that homebuyers as well as investors are interested in, means more options (and a better price) when you and your blue chip property are ready to go your separate ways, whether it's via a conventional sale, a lease option, a wrap or whatever.  The more people lined up to buy your property, the better.  And Ryan says a blue chip property is more desirable to a retail buyer.  Makes sense.
But we've blabbed on enough about this episode.  You really want to hear it yourself.  So listen in as Ryan Hinricher reveals the hidden beauty of blue chip real estate investing!
Listen:
Want more? Sign up for The Real Estate Guys™ free newsletter!
Don't miss an episode of The Real Estate Guys™ radio show!  Subscribe to the free podcast!
Stay connected with The Real Estate Guys™ on Facebook!
The Real Estate Guys™ radio show and podcast provides real estate investing news, education, training and resources that help real estate investors succeed.
Is there a scientific way to approach market selection?  Something the average real estate investor can do – or at least understand?
To find out we went deep into the heart of Silicon Valley where we rustled up a left-brained engineer turned real estate investor.
In the laboratory for this electric episode  of The Real Estate Guys™ radio show:
Your right-brained host, Robert Helms
Your hair-brained co-host, Russell Gray
Special guest, our mad scientist of market methodology, Tom Wilson
What you do when you're an "A" student with a 30 year career as an engineer and corporate manager, and you take a critical look at your financial future and see a nuclear meltdown?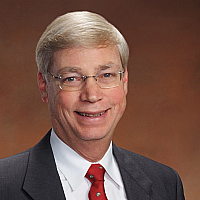 For Tom Wilson, he called upon his engineering background and managerial experience to design a better outcome.
Now we talk a lot about how a market "feels", and going with your gut, and using the Force to guide you in your investing.  But guys like Tom just sit there with their arms crossed over their lab coat and slide-rule waiting for the formula.  In Tom's case, he actually did a thorough analysis and designed a formula to real estate fortune.
But did it work?
Well, Tom's no Donald Trump or even a Ken McElroy, but in the 10 years since he walked away from the corporate life of Silicon Valley, Tom's done multi-millions of dollars in deals and has managed to accumulate 230 rental units.  Not too shabby for a propeller head.
So we sit Tom down and interrogate, er…interview him.  How did he do it?  What did he learn along the way?  Will he loan us some money?
Tom introduces us to the concept of a "sensitivity analysis" (and you thought engineers were all cold, clinical and calculating).  So we reach for our Kleenex and are all set to get in touch with our inner investor. Then Tom explains what a "sensitivity analysis" is and it isn't what we think.
We find out that there are a number of factors ("variables") which all affect outcomes in any experiment. In this case, we're talking the financial performance and risk of real estate investing.
Now some of those factors are more important than others.   Some are WAY more important.  And wouldn't you just like to know exactly what those super important factors are?  Of course you would.  But you'll have to listen to Tom, because we wouldn't do the topic justice – and goodness knows, you deserve justice.
But enough about Tom's engineering background.  You'll learn all about that when you listen to the episode.  And when you order his free report (details at the end of the episode), which is replete with charts and graphs, you'll really get into the deepest recesses of his analytical mind.  Ooh Ahh.
For now, let's talk about Tom's managerial experience.  After all, to build a portfolio this big, you need to have a team.   This is where Tom's success as a high tech manager kicks in.
He tells us about the character qualities he values most in himself and what he looks for in others.  He says he makes it a point to surround himself with people smarter than himself.  So both of those people work with him now. 😉  He shares some valuable tidbits of managerial wisdom and a dose of real world reality.  Let's face it.  If people are involved, there's going to be some brain damage.
Tom says he believes having patience and tenacity are essential to success.  It reminds us of a concept from Midas Touch by Robert Kiyosaki and Donald Trump: FOCUS – Follow One Course Until Successful.  We agree.  For guys like Tom, he's smart enough to plan his work and work his plan.  Other guys (like us) are just too dumb to quit.
One thing's for sure:  it's very cool being radio talk show hosts because we get to hang out with lots of people smarter than us…like Tom Wilson.  And it's our privilege to go find these big brains and bring the interviews back to you.  You'll enjoy this one!
LISTEN:

The Real Estate Guys™ radio show and podcast provides real estate investing news, education, training and resources that help real estate investors succeed.
Donald Trump Real Estate Advice and Thoughts on the Economy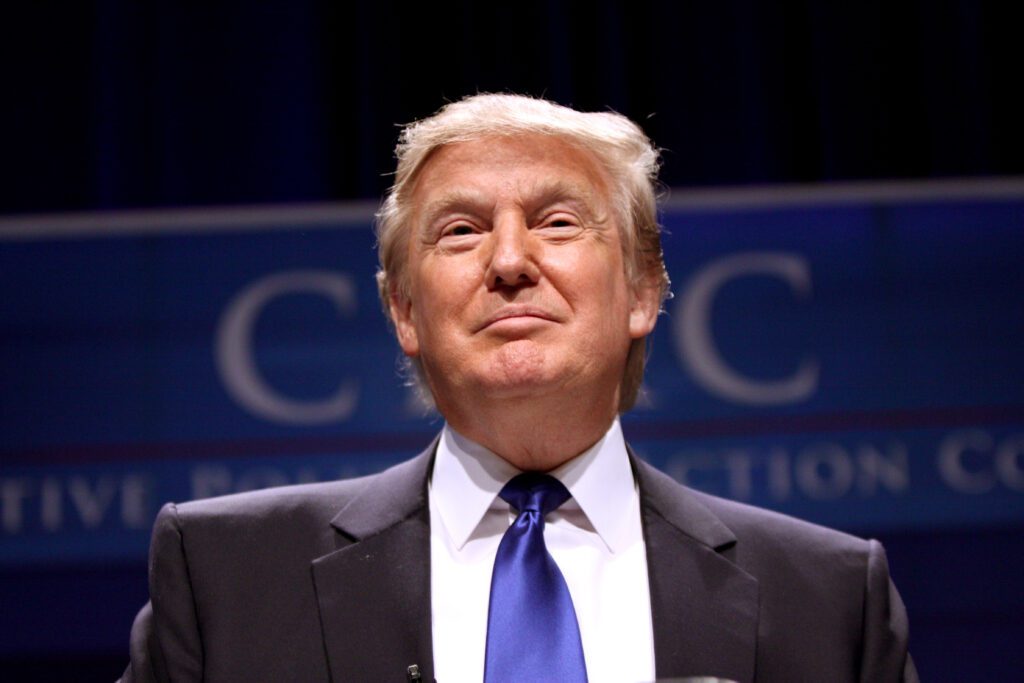 Not only is he the ultimate real estate guy, Donald Trump is a bigger than life icon of business, success and celebrity.  And Donald Trump real estate advice is something you don't want to miss. Never shy to share his thoughts on business, economics or politics, one thing is for sure: Donald Trump is nobody's fool.
And since he's seen his share of ups and downs in real estate, for our April Fool's edition of The Real Estate Guys™ radio show, we thought it would be fun to find out what The Donald thinks about the state of the real estate market today – and where the opportunities are. So, now's your chance to get Donald Trump real estate advice and see how it applies to your own personal investing.
Joining in on the conversation for this epic episode of The Real Estate Guys™ radio show:
Your fun, but never foolish host, Robert Helms
Your foolish co-host, Russell Gray
A man so experienced he's hard to fool, The Godfather of Real Estate Bob Helms
A man you'd be foolish not to listen to, Donald Trump
---
Listen
Subscribe
Broadcasting since 1997 with over 300 episodes on iTunes!
Review
Like the show? Help us reach new listeners by leaving us a quick review on iTunes. It takes just a minute of your time, and it would really help us out. Thank you so much!! (Don't know how? Follow these instructions.)
---
It's hard to imagine that anyone who's interested in business or real estate hasn't heard of Donald Trump.  He started out as (and continues to be) a New York City real estate developer and has built a diverse and respected business empire around a brand that has become a household name.  Even the GOP presidential hopefuls have sought out his advice and endorsement. He is clearly one of the most influential businessmen of our time.
Our continuing mission to bring you great ideas, perspectives, information and resources, and we're proud and excited to bring you this exclusive interview with Mr. Trump.  We asked him if he thinks this is a good time to buy real estate, where he sees the economy headed and what it takes to bounce back from tough times.  So listen in and find out what he has to say!
---
Listen on YouTube
Want More?
The Real Estate Guys™ radio show and podcast provides real estate investing news, education, training and resources that help real estate investors succeed.