Making a piece of property more valuable doesn't always involve fresh paint, carpet, or landscaping. Sometimes there isn't even a building involved!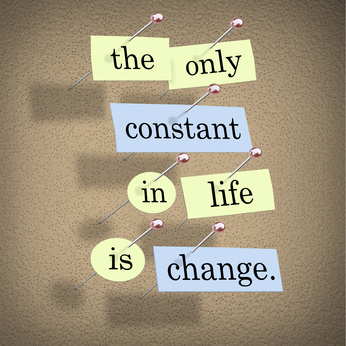 In a world where change is the only constant, creative changes of use can be one of the most powerful, profitable ways to make a property more appealing to the next buyer or tenant.
In the studio to discuss how to use the change to force equity:
The Jedi of jawboning, host Robert Helms
His Padawan of pontification, co-host Russell Gray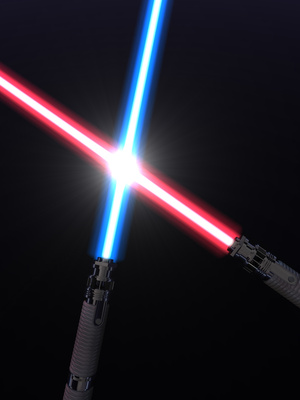 In the Star Wars films, Jedi Knights are able to use an invisible powerful force to manipulate the world around them.  Not only that, but Jedis enjoyed extreme awareness…able to sense dangers and opportunities far too subtle for the five sense.  Plus, they could react with lightning quick reflexes.
Wouldn't it be cool to be able to use the Force in your real estate investing?
We think "using the Change" to force (i.e., increase) the value (equity and cash flow) is one of the most powerful concepts in real estate investing.
Nearly every newbie real estate investor dreams of finding the ugly duckling property and throwing a few coats of paint on the walls and lawn, then sticking a yard sign up and selling for a fast $50,000 profit.
The problem is that there's a million people who can do that, so the competition is fierce and the margins are small.  We're not saying it can't be done…because people do it all the time.  There's ALWAYS room for a smarter, faster player…even in a crowded field of competitors.
But if you can move up the food chain a little bit, the crowd thins out so your creativity and hustle has a better chance of producing superior profits.
The concept of changing use encompasses many different strategies and techniques.  But generally, they fall into three broad categories:
Development
Redevelopment
Conversion
In Development, the obvious change of use is going from an empty lot to a beautiful building that can house people or businesses.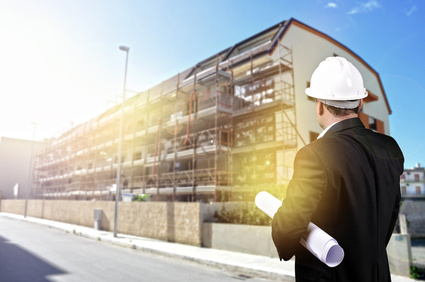 Of course, ground up development takes a lot of money and expertise…all of which you can find if you know how to organize teams and raise money. That's what we teach in our Secrets of Successful Syndication seminar, and why we STRONGLY recommend that EVERY real estate investor or entrepreneur take professional sales training.  But that's another rant.
Back to forcing equity by changing the use…
In Development, there are many incremental steps along the way from empty lot to beautiful building.  You can enter at any point, move the ball forward some or all of the way, and then exit with a profit.  And sometimes you don't even have to touch the dirt.
The point is, you don't have to do the project from soup to nuts. But you do need to know the sequence and what needs to change to make the property more appealing to the next guy.
For example, some folks are land developers.  They buy a piece of land and prepare it to be built on.  It may start with a zoning change…say from agriculture (farm) to industrial, commercial or residential.  In our categories, we'd call this Conversion.  So you can see that you might apply more than one type of change of use to a project.
If a buyer showed up and offered a profitable price, the Land Developer could exit here.  Or he could keep going.
Maybe the next step is to get approvals for all kinds of infrastructure, like utilities, roads, etc.  This doesn't mean he need to actually build them…just getting the plans and permits can be very valuable to the next guy.
You get the idea.  Every step along the way from dirt to occupied building, there are opportunities to add value and earn profit.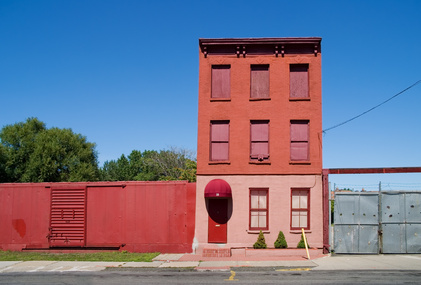 Now in Redevelopment, it's exactly the same, but different…because now you're dealing with an existing structure.  Usually, it's one that's in bad shape, poorly managed, or both.  This is your basic fixer upper.
But don't just think of fixer uppers as little green houses.  You can re-hab a hotel, a retail center, an office building, a shopping mall. etc.
And again, YOU don't have to be the expert.  You can hire experts.  You simply need to see the potential…i.e., have a good idea (which you can also borrow from someone else), and then organize the team and resources to move the project forward incrementally.
The important point here is that there's more to leverage than just money.  You can leverage other people's expertise too.
The third category is Conversion.
We already talked about one component of conversion, which is to change the zoning of a piece of land as part of going from dirt to building.  But you can also convert the use of an existing building.
Probably the most common example of this is condo conversions.  These were all the rage pre-Crash and as financing continues to loosen up, and affordable housing demand increases, it's a safe bet that condos will become popular again.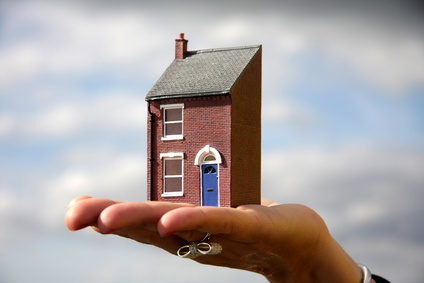 A condo conversion is really a zoning change, in which an apartment building is converted (sub-divided) into a collection of individual units that can be sold separately.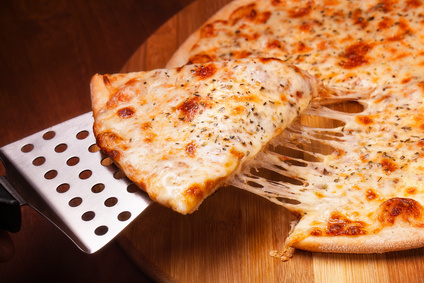 But you can also sub-divide a piece of land, or convert a residential property to commercial use or vice-versa.  A warehouse can become loft apartments or individual condos.  An apartment can become a motel or vice-versa.
Do you see how much fun this can be?
So where Jedi Knights use the force to change things around them, we use the change to force the equity and earn profits by adding value!
Listen Now:
Want more? Sign up for The Real Estate Guys™ free newsletter!
Don't miss an episode of The Real Estate Guys™ radio show!  Subscribe to the free podcast!
Stay connected with The Real Estate Guys™ on Facebook!
The Real Estate Guys™ radio show and podcast provides real estate investing news, education, training and resources that help real estate investors succeed.
Love him or hate him, Peter Schiff always speaks his mind.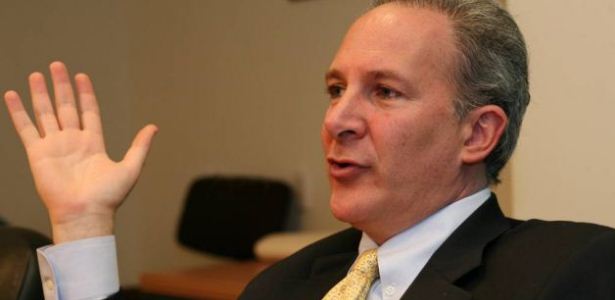 We happen to love him.  Not only do we admire his courage in trusting his own judgment… even when all the "experts" say he's wrong, but we appreciate his willingness to explain his reasoning to anyone interested enough to listen.
For those that don't know, Peter is the founder, CEO and Chief Global Strategist of Euro-Pacific Capital.  He ran for U.S. Senate in 2010, has a daily radio show, and is a best-selling author.  Slacker.
In 2005, he was sounding the alarm about the housing market, but few would listen.  We didn't know him back then, but we wish we would have!
After everything blew up, we looked him up and have since become good friends.  Peter has been a faculty member on our last two Summits and we just found out he's coming back for 2015!
We ran into Peter at The Money Show in Las Vegas, so we sat down to chat.  We thought you might like to listen in…
Behind the microphones in our mobile studio for this edition of The Real Estate Guys™ Radio Show:
Your Go-Go-Go host, Robert Helms
His stopped-up co-host, Russell Gray
Our never yellow guest, the indomitable Peter Schiff
One of the big lessons from the Great Recession is that financial markets both affect and reflect each other.  So even though we're primarily real estate guys, we've learned to pay attention to stocks, bonds, currency, commodities and precious metals.
Peter Schiff isn't really a real estate guy.  He's big picture economy guy…that's probably why he's called a Global Strategist.  He has his eyes on the horizon…watching for waves of opportunity and signs of stormy skies.
When you hear Peter talk, he explains the cause and effect behind the movement of money, and filters everything through an Austrian economics school of thought.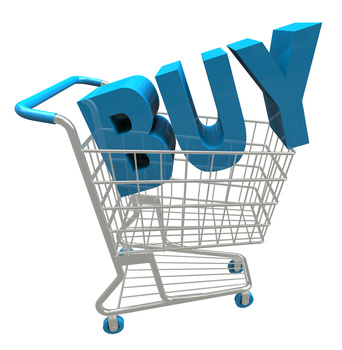 If you're not familiar with the two major economic schools of thought, think of it this way:  The dominant philosophy in modern economic is the Keynesian view which says that borrowing and spending fuels prosperity and economic growth.
When you understand this, it's easier to make sense of what the government and the Fed are doing.  Everything is designed to entice people to borrow and spend.
The Austrian school believes that savings and production create prosperity and economic growth.  That is, when a society makes a lot of stuff (production) and doesn't consume it all (savings), there's abundance…more to go around.  Prices drop, stuff is more affordable to poorer people, and everyone is better off.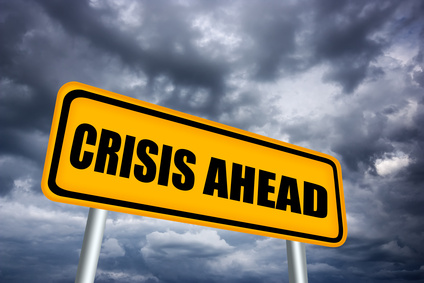 If you keep this in mind when you listen to Peter, it helps you understand why he describes rising prices, low interest rates, increased debt and borrowing, and excess consumption all as warning signs.
It's like using your credit card to buy a new car, new  furniture, a new wardrobe and then going out to eat every night at nice restaurants…even though you don't earn enough money to pay for all those things without a big credit line.  Borrowing is the only thing fueling your "prosperity".
But if you believe that borrowing is good, deficits don't matter, then you'll think that all the items purchased on credit are valid signs of prosperity.  After all, you got all kinds of stuff!  And more stuff is a sign of prosperity, right?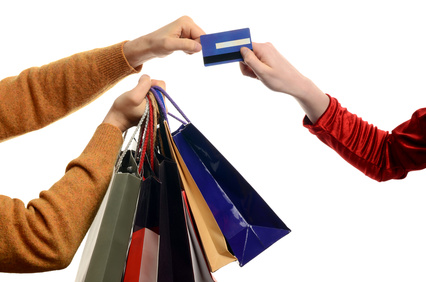 Of course, anyone who's ever run a household or a business knows that eventually the credit card has to be paid.  And the longer you wait, the bigger the balance will get, and the more painful the day of reckoning will be.
Peter thinks that higher interest rates would discourage borrowing and encourage savings.  He likens the cheap money to a spiked bowl of punch at a raging party.  It's all good as long as the punch bowl is full.  But when the credit line gets cut, the punch bowl goes away, then the party is over…and all that is left is the hangover.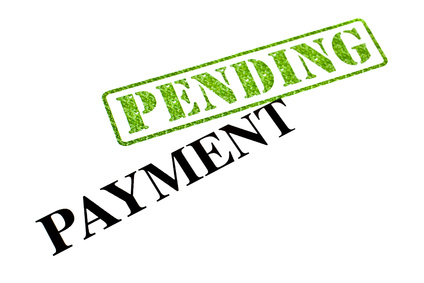 Sound gloomy?
Maybe a little.  But people go to parties all the time and enjoy themselves in moderation. Of course, if the guy next to you has had a little too much, it might be a good idea to keep a safe distance.  You don't want his over-indulgence to get on you.  That's the problem with investing alongside "hot money".
In other words, asset prices are moving up because of cheap money.  Peter calls these "bubbles" because there isn't legitimate productivity (fundamentals) underneath the increases.
Getting back to real estate (we haven't forgotten that we're The Real Estate Guys™)…
In housing, values are driven by the demand of home buyers (which is the desire to buy a home combined with the capacity to pay for one…which means an income that can be pledged to a mortgage), versus the supply of homes available to buy.
For investment housing, it's similar…except the income comes from the tenants.  So even people with weaker credit and no savings help drive housing.
But in a weak economy (remember, "weak" means low productivity, low wages and low job growth…not a raging stock market), the incomes needed to drive housing aren't strong.
Is that a red light?
Not necessarily.  After all, housing isn't optional.  It's essential.  So there will ALWAYS be a demand, even though it might be focused on the less expensive markets and product types.  And people will cut back on almost everything in order to keep a roof over their head, so even when incomes are soft, rental income is less affected than more discretionary spending.
Does that mean real estate is a step-on-the-gas green light?   If you view "green light" as throw-a-dart-at-a-map-and-buy-wherever-it-hits (like you could do in 2004), then no.  Some markets and property types are probably a long way from recovery.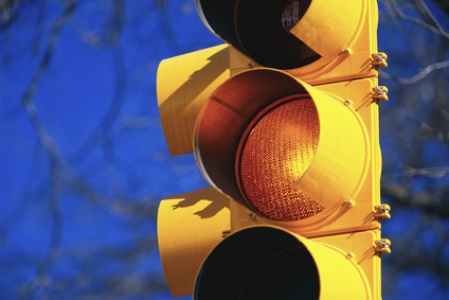 We think it's a "proceed with caution" yellow light.  Even though Peter disagrees with low interest rates, we have them.  And Peter says that current monetary policy favors the borrower.
Based on that, it seems like a good idea to borrow some cheap money, lock it in long term, and buy real incomes producing assets like rental real estate.  Especially because right now, in some markets, you can still buy properties at or below replacement costs.  For example, we just came back from Atlanta, and there are still very attractive deals there.
The key is picking the right market, price point and property type.  When markets get heated up, it's SO tempting to speculate on rising prices.  If you get it right, it's some of the easiest money you'll ever make.  Who doesn't want to buy a house for $500,000 and sell it a year later for $650,000?
But if you can't sell it, are you structured in a way that you can afford to hold on for the long term?  If you could rent that home for enough to cover the rent and all the expenses for the next 3 to 5 years…or longer…then great!  If not, then you might lose everything you put into it…and your credit score.
And if you've been riding the tide of the rising stock market for the last year, you might think about moving some chips off the table and placing them into real assets.  No one likes it when the party's over, but better to get out before the crowd…otherwise you risk getting stampeded or locked in.
Listen Now:
Want more? Sign up for The Real Estate Guys™ free newsletter!
Don't miss an episode of The Real Estate Guys™ radio show!  Subscribe to the free podcast!
Stay connected with The Real Estate Guys™ on Facebook!
The Real Estate Guys™ radio show and podcast provides real estate investing news, education, training and resources that help real estate investors succeed.
Real esta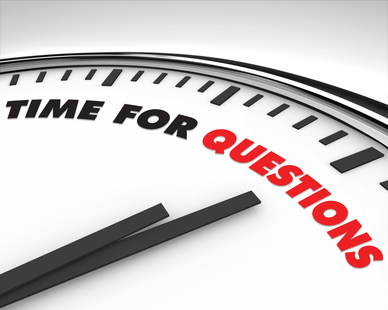 te investing isn't as simple as it used to be.  At least not judging by the kinds of questions we're getting from our listeners!
Back in the old days, you just bought a piece of property and rented it out.
Sure, you needed to pick a good neighborhood and tenant, and you'd want to pay attention to interest rates so you could refinance if rates dropped.  But other than that, real estate investing was about as exciting as watching paint dry.
But over the last couple of decades, real estate investors have added things like Fed policy, global warming, mortgage derivatives and currency wars to their list of worries…just to name a few!
That's why we're here.
While you're busy with your nose to the grindstone at your day job…or scouring neighborhoods looking for just the right property to place in your portfolio… The Real Estate Guys™ are traveling the world attending conferences, interviewing experts, touring markets and sitting full lotus meditating on macro factors affecting you and your real estate investing.
In the studio, a trio of posers going to the mat for you:
Your guru of gab, host Robert Helms
His half-crow co-host, Russell Gray
The Godfather of Real Estate, Bob Helms

As always, for this episode of Ask The Guys, we ask Walter to fly down to the mail room and rummage through the email bag for some likely candidates.  We don't use everything Walter pulls out, which sometimes ruffles his feathers, but it's always great to have lots to choose from.
So before we dive in to this batch, we invite YOU to add your question to the pile.  Who knows?  Maybe YOUR questions will be selected for the next episode of Ask The Guys.
Should I Accelerate the Payoff of My Loan?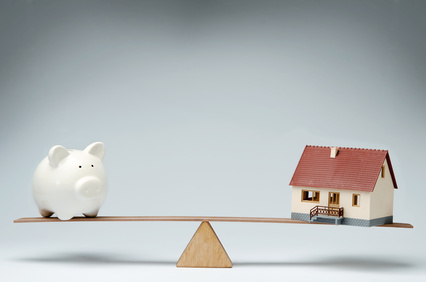 What a great question!  The short answer is…it depends on your personal investment philosophy, objectives and strategy.
Here's what we mean:  Paying down the loan is like making an investment.  You're essentially investing your cash to save the expense of the mortgage.
So if you're paying down a 5% mortgage, from an ROI perspective, it's no different than buying a 5% dividend paying stock or making a 5% interest loan to someone else.  Make sense?
Of course, you'll want to consider other factors like risk, liquidity, tax breaks, control, impact on borrowing power, etc.
Look at the total impact of the loan pay down and compare it to all your other available investment options.  If paying down the loan is the best investment available to advance your goals and fits your investment philosophy, then do it.
We're guessing you'll usually find a better investment.
What Metric Can I Use to Know if I Should Keep a Residence as a Rental?
Another great question!  You guys are so smart.
The big two metrics are cash-on-cash and internal or total return.
Cash-on-cash is about how much cash flow you get back each year divided into the amount of cash you put in.
So if you have $10,000 a year coming back to you on $100,000 invested, you have a 10% cash-on-cash return.  Cash-on-cash can be BEFORE tax or AFTER tax.  And it's usually a good idea to look at both.
Total return takes into account amortization (equity build up from the pay down of the loan) and appreciation (the increase in the value of property over the price your paid).
Of course, you don't get this until you sell, so these are paper gains (unrealized) until the property is liquidated.  It's like when the stocks you have in your 401(k) go up in price, but you haven't sold yet.
In both cases, you simply need to calculate the return on the property you have versus other properties you might buy.  If the current property is better, keep it.  If there's a better investment, do that.
Of course, you need to take into consideration things like market trend, current interest rates (assuming financing is involved), transactional costs, and the hassle factor…just to name a few.
Will Tenants Pay More for Energy Efficient Properties?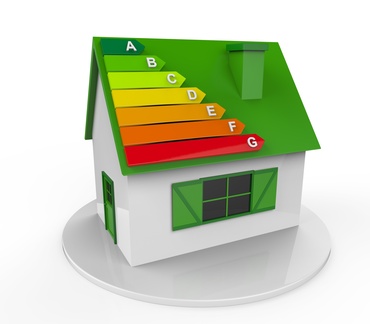 We're guessing some will.  But we're also guessing that most won't.  However, there aren't any empirical studies that we're aware of.
So we think that the best thing to do is talk to property managers and leasing agents in the particular market you're interested in.  Are they getting inquiries for energy efficient properties?  Are any properties in the area energy efficient, and if so, are they commanding extra rent?
Will Global Warming Put Entire Real Estate Markets Underwater?
Wow.  This is a hot topic over which there's been many heated debates.  Some claim the global warming is a very real threat.  Others say the argument is all wet.
The inconvenient truth is…we're not qualified to have an opinion.
With that said, the Godfather has heard a lot of claims about both man-made and natural disasters threatening mankind's economy, well-being and real estate.  In his seven decades of investing experience, nothing much ever came of it.
It;s not that the threats weren't credible or very scary.  They were!
In the 60's people were fearful of nuclear war.  Any major U.S.city, especially New York (financial center), Washington DC (government), Detroit (manufacturing…back when we still made things), and other major cities were considered to be on the short list of targets.
And how safe did Florida seem with the threat of nuclear weapons in Cuba?  We're not sure how long it took real estate prices to rebound in Hiroshima, but we're guessing it took awhile.
In the 70's, it was projected the world's oil reserves would be completely depleted by the year 2000.  A national speed limit of 55 mph was created. Laws were passed mandating fuel efficiency (we sure miss those American muscle cars.  And not only did gas prices skyrocket (we're sure this didn't have anything to do with shutting the gold window), but gas supply was rationed.
If the world ran out of oil, the prospects for real estate in Texas and other oil producing regions sure didn't look good.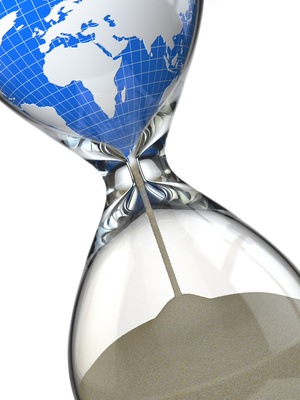 In the 80's, AIDS was thought to be on it's way to a modern day bubonic plague capable of wiping out tens of millions of people…especially in major metros like San Francisco, Los Angeles and New York.  Imagine the impact on real estate prices if there were suddenly tens of millions fewer home owners and renters.
In the 90's, the world feared the looming click over of the time clocks to the year 2000 would mean the catastrophic failure of the computer systems which ran key communication, transportation, financial and utilities infrastructure.  Think about the impact on rental income and real estate values if entire cities didn't have power or utilities for weeks or months.
We could go on (and on and on)…but you get the idea.
We're not making light of any of these threats.  We aren't smart enough to know how close to the edge mankind really came.
But Simon Black made a great point on his powerful presentation on the 2014 Investor Summit at Sea.  Simon reminded us that in spite of all the problems the world has faced, both real and imagined, that somehow…some way…mankind has figured it out.
So all we can say is that if global warming is real (and we aren't saying it is or isn't), if there's anything mankind can do about it, we'll do it.
But if you think that the threat is so real and irreversible that it threatens specific geographic regions of the world, then you should adjust your personal investment strategy to avoid those areas.
There are people right now who believe the U.S. dollar is in trouble.  In response, they avoid bonds and bank accounts in favor of real estate and precious metals.  Other people feel the opposite and keep collecting dollars in the bank as quickly as they can.  Only time will tell…
Is Real Estate in a Bubble and is Another Crash Coming?
We don't know and probably.
The answer to this could fill a book, so we'll try to keep this short and sweet.
Real estate prices are rising, but wages and employment are not.  However, population is growing and new home construction is inadequate to meet the need.  So while supply is shrinking relative to demand, capacity to pay (incomes and interest rates) aren't improving.
On top of this, up and down cycles are part and parcel of an economy…because economic activity is a reflection of human psychology.  So when things are good, people become irrationally exuberant and flood the hot investment with too much money.
Then, when everyone has bought all they can (the market is overbought), investors begin to sell to realize their profits.  This slows the upward pressure…or goes as far as to cause prices to fall (what pundits call a "correction")…and people (being people) hit the panic button and begin to rush to the exits causing an OVER correction.
This "business cycle" of turbulent ups and downs repeats over and and over.
Monetary planners attempt to moderate this turbulence by increasing and decreasing demand.  How? By hindering or empowering capacity to pay via interest rate manipulations (and…perhaps…allegedly…direct market manipulations).
In other words, when interest rates are low, it's easier to borrow to spend and invest.  When they're high, it's harder so less spending and investing happens.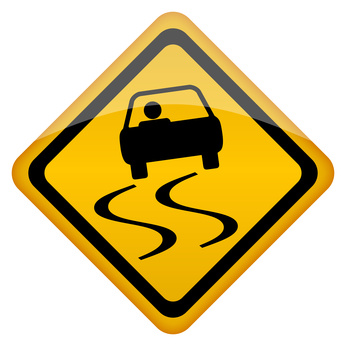 But in spite of best efforts and good intentions, the result of these manipulations is an exaggeration of the natural ebb and flow of the business cycle.  Like a panicked driver fishtailing on an icy road, each attempt to moderate the movement actually exacerbates it.
We think these cycles and manipulations are inevitable.  And attempting to time them to the precise top and bottom is a fool's game.
Better, we think, to accept them as normal and structure your deals to weather extremes.  In ideal conditions, you might not do as well as a more aggressive investor.  But when things get slippery, you'll stay in control.  Just like that prudent driver on an icy road is less likely to lose control than the guy who's only planning on sunny skies and ideal road conditions.
The bottom line is that a real estate bubble is mostly painful for flippers, short term speculators, and over-leveraged holders whose cash flow is too thin to weather a storm.  We know from experience.
Hope for the best.  Plan for reality.  And be patient because in real estate, time not only heals all wounds, but rewards the patient.
Listen Now:
Want more? Sign up for The Real Estate Guys™ free newsletter!
Don't miss an episode of The Real Estate Guys™ radio show!  Subscribe to the free podcast!
Stay connected with The Real Estate Guys™ on Facebook!
The Real Estate Guys™ radio show and podcast provides real estate investing news, education, training and resources that help real estate investors succeed.
Let's face it.  Whether it's a car, lover or hot real estate markets, we all want a hot one.
You're on your own for the first two, but in this episode we'll do our best to help you with number three. That is, how to find hot real estate markets.
In the studio for this arousing discussion:
Your smokin' hot host, Robert Helms
His faithful wing-man, co-host Russell Gray
Regular contributor and Big Man on campus, John Turley
"Hot" things are usually the result of high demand and too little supply.  Sometimes the desire to possess is there, but the capacity to pay is not.  In any case, when more people want something than there is of it to go around, that thing becomes "hot".
In investing, the goal is to be among the first to identify something that's heating up, then grab it before the mass of other market players have gotten to the party.
So how do you get into hot real estate markets BEFORE they get hot?
Before we go there, consider that real estate as an investment is very slow moving.  That is, even once the word starts to get out, it takes a while for market demand to reach its peak.  This is good because it allows regular folks (not just all the pretty people in Wall Street) to get in on the action.
Also, because real estate isn't really a main stream investment, the "Flash Boys" aren't coming to the party at all.
In fact, real estate is more like a block party.  It's local only interesting to people who are in the neighborhood.  So parties for hot real estate markets don't tend to get too crowded very fast.  This is also good for those of us who don't mind driving (or flying) from place to place in pursuit of a fun party where we can get some action with a hot market.
So it's important to go where your chances are good.  We say it all the time, "Live where you want to live and invest where the numbers make sense."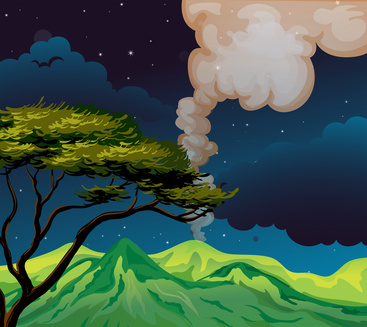 Step one is to watch for signals that a market is getting hot.  And those signals don't always come in a neat package or in ways that are readily recognized.  Sometimes you have to be good a reading the smoke signals to recognize that a market is heating up.
In this episode, we invite John Turley to bring us up to date on his market, Ambergris Caye, Belize.  It's an interesting case study, especially if you're not familiar with this market, because it illustrates how market drivers vary from market to market.
A fundamental concept of market analysis is supply and demand.  If there are lots of people demanding a particular area, product type or price point, that area, product type or price point has the potential to get "hot".
But how do you know WHICH area, product type or price point?  And how can you see it BEFORE the majority of others see it?
This is where purposed proximity is essential.
Purposed proximity is getting close to a market with a conscious decision of looking for critical clues about supply and demand trends.
Many people live in areas with opportunity all around them.  They have proximity.  But they aren't purposeful.  So they drive by opportunity every day and can't see it.
Others are purposeful from a distance.  They look at charts, graphs, stats, news and data.  They can sense opportunity because they're purposeful.  But they can't actually see it because they lack proximity.
Here's where it's important to realize that hot real estate markets are like people. You have to be close enough to pick up their unspoken clues that signal opportunity.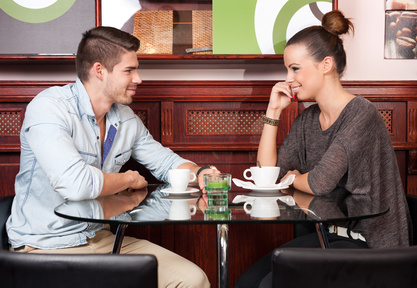 Body language experts tell us that communication is only 7% verbal.
This means that words only account for a fraction of the meaning in a conversation.
The majority of communication is in tonality, facial expression, gestures, eye contact, etc.
To really get the "vibe" of another person, you need to be in close proximity.  Or at least be able to see and hear them, which is why video chat has become a popular communication tool for people in both their personal and professional lives.
For a real estate market, price and sales data is analogous to the words in human communication.  It tells SOME of the story, but it's a far cry from telling the WHOLE story.  This is why we're big fans of field trips.  We like to visit markets up close and personal.  We like to feel them to know if they are actually hot real estate markets or not.
Plus, when you visit a market, you build relationships with people who can become your boots on the ground. 
For example, even though we go to Belize a lot, it's nice having Big John and his team with boots on the ground.  They have their thumb on the pulse of the market.  And not just data, but rumors, inside information, and real time activity.  It's that way for every market we're involved with.
With that said, some data is very useful because it's a leading indicator of demand.
For example, if a large employer signs a deal to open a new operation in a small town, the resulting employment can be a driver of demand for housing.  But because the demand hasn't manifested yet, there's time to get in ahead of the wave.
And before it's in the paper for the whole world to know, there's usually a handful of local market players who know it's coming, like the commercial real estate broker helping to find space or land for the business.  Or the residential brokers looking for housing for the key executives.  Boots on ground.
Of course, just because a big employer is moving in, it may not be enough information to take action on.   But when you have several corroborating signs from different sources, then you probably have something substantial to act on.  In any case, it CERTAINLY warrants a closer look…because where's there's smoke, there's usually fire.
So listen in to this discussion as Big John Turley provides some of the many signs which say "market on fire" in Ambergris Caye.  Then think about whatever hot real estate markets you're active or interested in.  What smoke signals are in the air and how can you investigate further?
And then remember, you don't want to by shy when the market's sending out the "vibe"…or you risk missing out on some hot action.
Listen Now
Want more? Sign up for The Real Estate Guys™ free newsletter!
Don't miss an episode of The Real Estate Guys™ radio show!  Subscribe to the free podcast!
Stay connected with The Real Estate Guys™ on Facebook!
The Real Estate Guys™ radio show and podcast provides real estate investing news, education, training and resources that help real estate investors succeed.
As any real estate investor knows, properties may generate passive income, but owning them is far from passive.
Because even if you have great property managers and you never see your tenants, you still have important decisions to make about markets, debt and equity.
And while most real estate investors focus on doing deals and managing cash flow (both VERY important activities), the smartest ones also pay attention to asset allocation models.
Yes, it's true.  Asset allocation modeling isn't just for Wall Street financial planners and paper asset advisors.
Balancing on their chairs in the studio to build on this critical topic:
Your massively popular host, Robert Helms
His unbalanced co-host, Russell Gray
All businesses have jargon.  So to make sure we're all in the same page, let's clarify some terms:
Critical Mass – that's how much equity you need to invest for cash flow to generate enough spendable cash flow to support yourself in the manner to which you're accustomed…or would really like to be accustomed!
Asset Allocation – In traditional financial planning, you'd have a pie chart divided into slices for stocks, bonds, cash, precious metals and maybe one or two other things like annuities, fine art, etc.  We'll talk about what that looks like for real estate investors in a moment.
Re-balancing – this is simply adjusting your asset allocations (how much of each component) to bring the ratios into alignment with your predetermined plan or model (which of course presupposes you have a plan or model!).
Make sense so far?
Most people's investing lives can be divided into two broad categories:  Accumulation and Consumption (sometimes called Annuity, not to be confused with insurance products of the same name).
Accumulation is just what it sounds like.  You're accumulating wealth on your quest to reach Critical Mass.
At Critical Mass, you have enough wealth (equity) to deploy for enough Passive Income (money you don't have to work for) to achieve escape velocity from the gravitational pull of the daily grind.  Or as our good friend Robert Kiyosaki would call it, Getting Out of the Rat Race.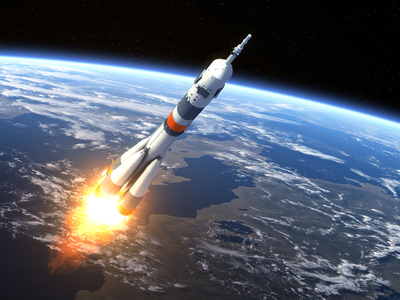 Obviously, the FASTER you can build wealth, the sooner you can get to Critical Mass so you can achieve escape velocity.
In our temporarily out-of-print book, Equity Happens, we spend quite a bit of time talking about equity growth strategies and the important role of leverage.
Now that equity is happening again (did you have any doubt?), we thought it was time to revisit some of the important themes inside the topic of getting to critical mass.
First, you have to be on the OWNERSHIP side of the equation.  That is, you don't want to be the lender.  You want to be the owner (or part owner).  This is called EQUITY.  That's why they call stocks "equities".  In real estate, it's called being the landlord.
Next, it's important to pick the RIGHT MARKETS.  The old adage about the 3 most important things in real estate being Location, Location and Location is true.  Because it's all about Supply & Demand.
When you pick properties in popular areas (demand), where there is some limiting factor in supply, you have a chance of getting APPRECIATION.  That's people bidding up the value of the property FASTER than the pace of simple inflation.
Of course, what's "popular" depends a lot on the property type.  If you're depending on rental income to pay for the property, mansions in Beverly Hills might be low in supply and high in demand among Hollywood elite, but no one's renting them from you.  And if they did, the rent probably wouldn't provide enough cash flow to make the use of leverage appealing.
So "popular" might be affordable houses or apartments in B class neighborhoods in areas with a strong, geographically-linked, regional economy.  Or it might be resort properties in a popular area with limited supply and lots of people paying top dollar for overnight stays.
One way to re-balance your real estate during your Accumulation Phase is to REPOSITION EQUITY into hotter markets.  You can use a cash out re-finance (those are coming back!) to move equity out of a property you want to keep; or you can sell the property and use a 1031 Tax Deferred Exchange to transfer the equity without paying tax on any gains.
Now, if you were in the Consumption or Annuity Phase, you might move your equity from a highly appreciated, low cash flow market to a market and product types that cash flow like crazy (but maybe don't appreciate as well).  So the idea of re-balancing applies within each phase or in transition from one phase to the other.
Does your brain hurt now?  Sorry.  Let's just do a couple of more concepts and then you can get a snack.
LEVERAGE (i.e., debt) can be one of our best friends…especially during the Accumulation Phase.  Debt allows you to control MORE property with LESS purchase equity (down payment).
Of course, the down side of leverage is you'll get less cash flow.  But that can be okay, as long as you have enough (with a safety margin) to make the mortgage payments (and you don't need any cash flow to live on).
And at today's stupid low interest rates, it's hard to make the argument that the best use of cash or equity is to reduce mortgage debt.  But that's a different discussion.
The main benefit of leverage is that it MAGNIFIES GROWTH.
For example, if you own a $100,000 property for cash and a year later its value increases 10%, your wealth (equity) has grown by $10,000.
If you paid CASH, then your return on your $100,000 invested is 10%.  Super.
Now, if you put only 10% down ($10,000) and got a 90% loan, then you grew $10,000 on $10,000 invested, which is a 100% gain. WOW!
Of course, a paid for property will have more positive cash flow than a 90% leveraged property.  That's the trade-off.  Maybe for you something in between is "optimal".  That's where BALANCING comes in.  YOU have to do the math and decide what's the optimal balance for your situation.
Lastly (at least for this blog)…
You don't have to wait to build equity.  That is, you might be able to proactively do something to the property or its operation to FORCE equity rather than wait for the market to appreciate.
So, in the previous example, if you put $10,000 down on on a $100,000 property, then fix it up, you might not have to wait a year for the value to increase.  Because you forced it to happen sooner!
Then you can decide if you want to leave the equity there, or reposition it for more property or higher yield (investing extracted equity for higher interest than the cost of the loan).
See?  Real estate asset allocation, rebalancing and equity optimization can be FUN!
Listen Now:
Want more? Sign up for The Real Estate Guys™ free newsletter!
Don't miss an episode of The Real Estate Guys™ radio show!  Subscribe to the free podcast!
Stay connected with The Real Estate Guys™ on Facebook!
The Real Estate Guys™ radio show and podcast provides real estate investing news, education, training and resources that help real estate investors succeed.