If there were only ONE skill you could have…the one that would help you overcome nearly every problem and get everything you want or need out of life…what would it be?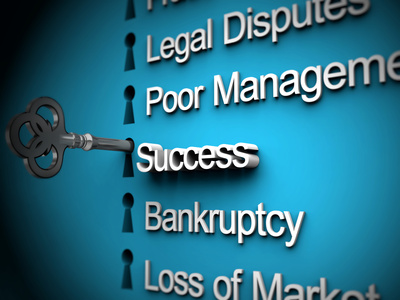 That's the topic of this edition of The Real Estate Guys™ radio show!
In the studio, to contemplate this curious question…
Your skillful host, Robert Helms
His problematic co-host, Russell Gray
The Godfather of Real Estate, Bob Helms
Our good friend, mentor and uber-successful real estate investor, Ken McElroy, says, "Sales solves every problem".
At the time, he was talking about revenue being the answer to every business problem.  After all, when you have revenue, you can pay for all the rest of the help you might need.
But it got us thinking.  His statement is far bigger and more universal than simply making money.
In fact, most people only work at making money so they can use the money to do something else they'd rather be doing.  That's a little sad, though very common.  But that's a topic for another day.
Meanwhile, consider how sales skills translates into non-business areas of your life.
If you've ever tried to win the heart of the special guy or gal, or convince a headstrong child to make better choices in life, or simply want to win the debate about where to go on vacation this year…you've been using sales skills.
And if things aren't going your way more often than not, it's most likely because your sales skills need some attention.
We talk to LOTS of real estate investors.  Everyone wants to know the magic formula for picking the a great market, doing the best deal analysis, what kind of financing to use, or what returns to offer a prospective investor.
Sometimes our answer is a little rote…and irritating.  Because we always say, "It depends."
That's because life is a customized game.  It's all about choices.
Better stated, it's about applying customized solutions to very personal problems.  There is no "one-size-fits-all" answer.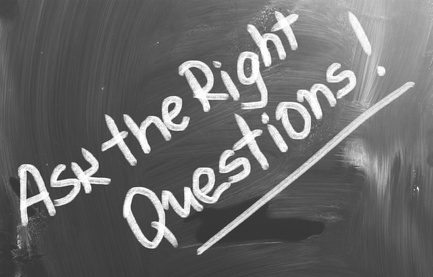 And the key to finding the unique solution to a particular problem is to master the art of asking great questions.
That is the core skill of master salesmanship.  Learn to ask great questions.
Think about it.
As real estate investors, we're constantly negotiating with buyers and sellers, vendors and lenders, tenants and neighbors, partners and investors…and the list goes on and on.
It's non-stop negotiating.
But isn't negotiating simply finding out what the other party wants and is willing to do, and matching it up against what you want and what you're willing to do?
Once you find some common ground you focus on it and build out from there.
When you get good at this (which is salesmanship), you can attract every other resource you need into your life.
And while we love the idea of educating, delegating and motivating to do more through other people, isn't sales the core skill you use to build and lead a team?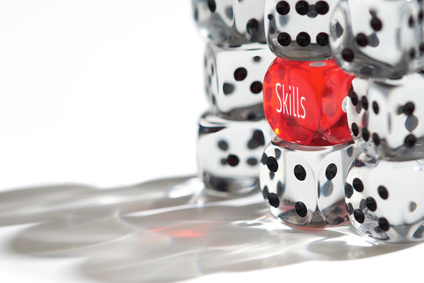 So just like exercising,  you really can't hire someone to do it for you.  If you want to have more in your life and business, then make it a priority to develop and practice sales skills.
Because if there is a magic formula to success, sales skills are it!
Listen Now:
Want more? Sign up for The Real Estate Guys™ free newsletter!
Don't miss an episode of The Real Estate Guys™ radio show!  Subscribe to the free podcast!
Stay connected with The Real Estate Guys™ on Facebook!
The Real Estate Guys™ radio show and podcast provides real estate investing news, education, training and resources that help real estate investors succeed.
Throughout human history, there have been pivotal moments when new frontiers have opened up huge opportunities for those rare brave souls willing to take on the challenges of pioneering new territory.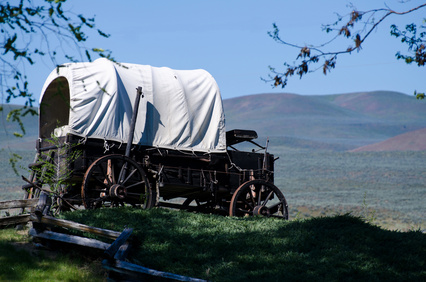 It was true when the pilgrims fled Europe to build a new life in America.   It happened again when courageous settlers answered the call to "Go West, Young Man!".
Modern business history is replete with stories of innovative entrepreneurs who entered the unknown frontier of the internet.
For real estate investors today, a new world of opportunity has opened up…and that's the topic of this episode of The Real Estate Guys™ radio show.
In the covered wagon studio pioneering the broadcast airwaves:
Driving the dialog…your brave and bold host, Robert Helms
Pulling the wagon…his old mule of a co-host, Russell Gray
Providing navigational guidance…attorney and regular contributor, Mauricio Rauld
The days of homesteading huge tracts of land, or staking claims for gold mines, or prime internet domain names is long past.
So it may seem like all the great opportunities are gone.
Wrong.
As you may recall, back in 2010 our friend and attorney Mauricio Rauld brought The JOBS Act to our attention.  In it, were provisions to ease up on the highly restrictive rules about raising money to fund private deals.
We got excited and waited eagerly for the implementing regulations to be released.
We waited…
And we waited…
And we waited some more….
No wonder this "recovery" hasn't taken hold.  But that's a rant for another day.
For a lot of people, the whole concept fell off their radar.  But not your intrepid talk show hosts.
Finally, in September 2013, the Securities and Exchange Commission (SEC) released the regs, and the legal community began to dig in so they could explain them to their eager clients.
And WHO are their eager clients?
People like us…like you…entrepreneurs of ALL kinds, including real estate investors, who've been locked out of marketing their opportunities to investors looking to put capital to work.
The prior SEC restrictions on solicitation gave a distinct advantage to Wall Street, where publicly registered companies can offer their stock to the general public.
Meanwhile, competing private offerings (like the $2 million you want to raise to buy that cash flowing apartment building), could only be presented to friends, family and others that the "sponsor" (the guy or gal raising the money) had a pre-existing relationship with.
While Wall Street still has a huge edge, the new rules permit sponsors to advertise to and accept investments from accredited investors…without the pre-existing relationship requirement.
And just like stock exchanges were created to facilitate the trading of public securities, crowdfunding platforms are being erected worldwide to facilitate the presentation of private securities to accredited investors.
Less than a year later, many of these platforms are already operating…and many more are coming.  This means more deals will see the light of day.
And for investors, more opportunities will open up.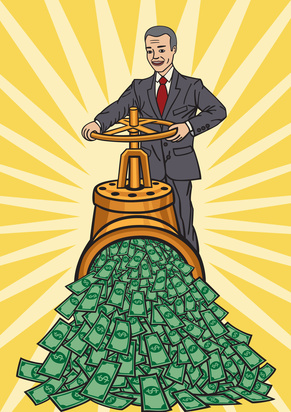 In other words, the flow of money from investor to opportunity will be opening up.   Ever since the crash, we've been saying that the economy doesn't have a liquidity problem, it has a circulation problem.
And while the government has created a lot of impediments by creating more regulations, in this case they are easing a restriction imposed after the Great Depression of the 30's….and it promises to improve the economic circulation of the economy.
Whether you decide to jump into this pool or not (as either an investor or a sponsor), the resulting flow of capital into the space will have an affect on supply, demand, capacity to pay, and inventory.  So it's something for you to pay attention to.
Of course, if you decide to participate, a brave new world of opportunities is just opening up for you!
Listen Now:
Want more? Sign up for The Real Estate Guys™ free newsletter!
Don't miss an episode of The Real Estate Guys™ radio show!  Subscribe to the free podcast!
Stay connected with The Real Estate Guys™ on Facebook!
The Real Estate Guys™ radio show and podcast provides real estate investing news, education, training and resources that help real estate investors succeed.
The ability to own private property is the foundation for building wealth with real estate…or anything else for that matter.
But what is "ownership" without control?  And what happens when society's needs and desires slam up against individual rights?
Conflict.
Sometimes it's just heated debate and angry rhetoric.  Often, it ends up in litigation with issues being decided in the courts.
In this episode, we visit with two lawyers…each of whom are involved in defending individual property owners' rights against incursions by governmental agencies.
In the studio courtroom and on location exercising our first amendment rights:
Your prosperous host and landlord of the microphone, Robert Helms
Tenant of the co-host seat, Russell Gray
Attorney, filmmaker, activist and farmer, Karen Bulich Moreau
Attorney with Pacific Legal Foundation, Anastasia Boden
When rank and file real estate investors think about property rights, it's usually in terms of zoning, building codes and rent control.
But there are a whole host of other rights that are often part of property ownership including air, water and mineral rights…and more besides!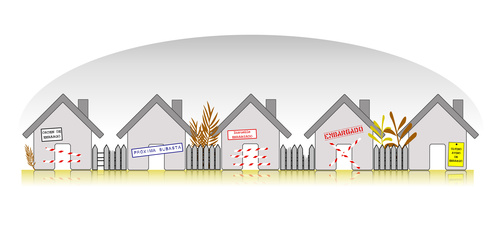 During the mortgage crisis and even today, we hear stories about the government essentially forcing a property owner to turn over their private property to the government for "fair compensation"…even if the property owner doesn't want to sell.  And who decides what's "fair"?
More importantly, how the government just step in and force a private citizen to sell (or buy…but that's a different debate) something against their will?
The government invokes a power called eminent domain.  The premise is that the private property owner's rights subordinate to the "greater good" in the sole judgment of the government.  That may not be the technical legal definition, but for all practical purposes, that's the way it works.
The potential for abuse is obvious and to no great surprise uncomfortably common.
Similarly, government agencies from city to federal, can (and do) restrict the ability of property owners to use, develop or harvest resources from their own private property.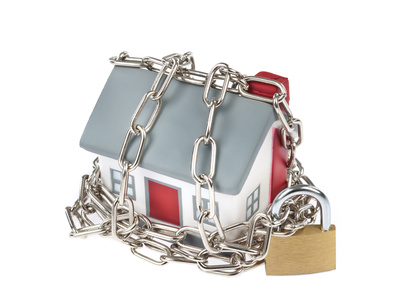 So while the government doesn't necessarily take title to the property, the restrictions imposed can dramatically affect the value of the property or the economic benefit derived therefrom.
In this episode we visit with two attorneys.  Each is actively involved in litigation defending individual owners from value eroding restrictions on the use of their privately owned property.
Karen Moreau is at the heart of an energetic debate surrounding the rights of private property owners in New York state from harvesting rich natural gas deposits located under their property.
The state says the property owners can't lease the mining rights to energy companies because of environmental concerns.  Some say it's more about nearby property owners simply wanting to preserve the serenity of their vacation homes.
It's a controversial topic.
It seems logical in a civilized society that an individual property owner should have some degree of responsibility and accountability to fellow citizens.
After all, should a property owner really have the unfettered right to set up a nuclear waste dump or run a skunk farm in the middle of a suburb?
On the other hand, it's easy for non-owners who are insulated from the financial consequences to impose their will on a property owner simply through majority vote.
For example, what if the residents of a tract of homes adjacent to your undeveloped acreage decide they like to look at the open space your property provides?  They each have one vote and so do you.
Can they decide you don't have the right to enrich yourself by building more houses on your land?  Or should you have an inalienable right to do with your own property what you wish?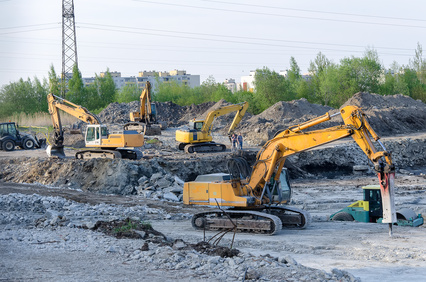 As you can see, it's not cut and dried.  And because of that, it's a hot topic of debate from local planning commission meetings to the halls of Congress in Washington DC.
We're not here to venture an opinion about the way it should be.
Instead, we want to raise awareness among real estate investors that the politics of property rights can affect your economic benefit of ownership.
And the problems caused by these conflicts can also create some very interesting investment opportunities.
So listen in to the insights of these lawyers and expand your ability to recognize the risks and opportunities hidden in the property rights debate.
Listen Now:
Want more? Sign up for The Real Estate Guys™ free newsletter!
Don't miss an episode of The Real Estate Guys™ radio show!  Subscribe to the free podcast!
Stay connected with The Real Estate Guys™ on Facebook!
The Real Estate Guys™ radio show and podcast provides real estate investing news, education, training and resources that help real estate investors succeed.
One our favorite things to do is answer listener questions!  And as the show grows (now up 3.5 million downloads!) we get lots of them.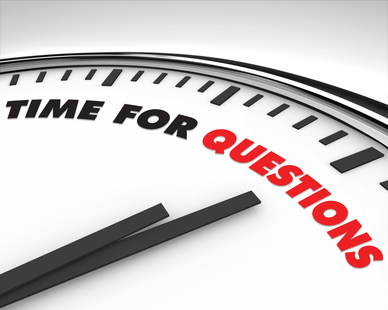 So we asked our email room manager Walter to send us a stack of emails and we picked some fun questions to talk about for this edition of Ask The Guys!
In the studio for another episode of powerful pontifications:
Your brainiac host, Robert Helms
His brainless co-host, Russell Gray
The oldest brain in the business, The Godfather of Real Estate, Bob Helms
How to get started as a real estate investor is…by FAR…the most popular question we get.  But there are always variations on the theme.
This one is about…
Finding a Mentor
In this episode, a listener wants to know how to persuade an experienced investor / developer to mentor him.  Now that's a GREAT question!
Of course, this isn't really an investing question.  It's a sales question.  And that brings up the whole topic of sales as an essential skill for everyone…including real estate investors.
Sadly, many people consider sales simply as a vocation…and not a very noble one at that.
They think just as some people know how to cook, do carpentry, perform brain surgery, or program computers…that salesmanship is simply something people do to make a living.
Wrong.
Salesmanship is a LIFE skill.  Like reading, writing, arithmetic, budgeting and tying your shoes.
In other words, EVERYONE needs to know how to do it.
Think about it.  If you've ever tried to get a job, win a lover, negotiate a good deal on a car, ask for a raise or promotion, etc….you've been using salesmanship.  And the better you are at it, the more good things you can attract into your life.
Okay…off the soapbox…
So in this case, the answer to getting into a relationship where someone who doesn't need your money (that is, you can't pay them to mentor you even if you could afford it), is to uncover some unmet need, want or desire.  This requires asking good questions and listening carefully.
Most inexperienced people will go in talking…pitching all the features of whatever they're offering.  Or worse, they lead with their own needs…like a beggar.  Ugh.
Don't be that guy or gal. Look for things that you can do to help your prospective mentor, investor, lender, seller, employee, partner, vendor…and then negotiate a relationship where you exchange benefit for benefit.
We know.  It sounds so simply and obvious.  But watch the people around you.  Most do not do this consistently or effectively.  So they don't attract as much into their lives as they could or would like to.
Using Leverage…
In case you hadn't noticed, equity happened to a lot of folks smart enough to acquire properties when everyone else was scattering like cockroaches.
So a question came in about what do with the equity…leave it, reposition it, or sequester it?
Another GREAT question!
So we dusted off some of our old equity optimization strategies and shared some thoughts.
First, it's important to remember that equity is wealth on paper.  It's based on a differential between the market value and the loan balance.
The challenge is that market values can change, and because the loan balance doesn't change, when it comes to equity, the market giveth and the market taketh away.
Unless you beat the market to it.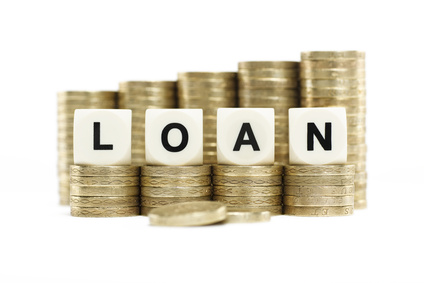 If you don't like the future prospects of the particular property or local market, you may decide to sell the appreciated property and 1031 exchange the equity into a more promising market and property.
But if you still like the current property, you may decide to reposition the equity by refinancing the existing property and using the proceeds to purchase another property.
Of course, the downside of this is that you potentially negatively impact your cash flow.  Usually, a bigger loan means bigger payments (unless you replace a higher rate loan with a lower rate loan).
But if the property's income has increased, your net cash flow may end up being the same.
And if the new property cash flows at a rate higher than the cost of the loan on the first property, you could create positive cash flow on the loan proceeds.  That is, if you take $100,000 out at a 5% rate, your cost of funds is $5,000 per year (deductible).
So if you invest the proceeds in a new property that returns 10% cash-0n-cash, you have $10,000 per year coming in.  You just created a positive spread of $5,000 a year.  Nice!
Meanwhile, you own more real estate.  And if values keep going up, then appreciation occurs over a larger base.  That is, 5 % appreciation on $1 million in property is $50,000.  While 5% appreciation on $200,000 in property is only $20,000.
Of course, there's a dark side…
Your equity is thinner.  After all, $50,000 of equity on a $100,000 portfolio means you have 50% equity.  But $50,000 of equity on $500,000 of property means you only have 10% equity.
So if the market pulls back, you could end up underwater.  A LOT of that happened in 2008.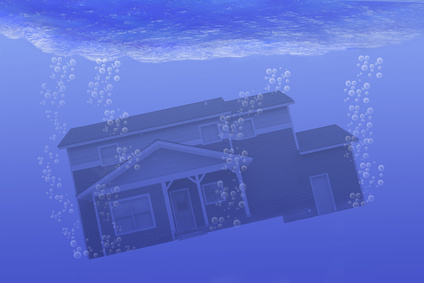 Of course, if you have good cash flow, and plan to hold long term, it really doesn't matter.  You simply wait.
Even if the market NEVER recovers, eventually the properties are paid off.  And no matter what the pricing structure, in any economy, paid off properties are nice to have.
If there's concern about the cash flows on real estate, you might use harvested equity to invest in some other cash flow instrument or investment.
Even though we aren't fans of being a creditor in a falling dollar world, if you're using loan proceeds from property A to make a higher interest loan to on a property with a lot of protective equity (i.e., a $100,000 loan on a property worth $200,000), it can still make sense.
Let's say you borrow $100,000 at 5% and loan it back out at 10%.  You just created $5,000 positive cash flow with less exposure to falling values.
So if the market drops 20%, you have negative equity on the first property with the cheap loan, but you have positive protective equity securing your loan to the borrower on property B ($200,000 less 20% decline means the property is only worth $160,000).
Now if the borrower defaults,  you foreclose and own a positive equity property.
There are other variations, but you get the idea.
As long as there are better things you can do with your real estate equity than leave it in the property, and it only costs you a modest interest rate and some fees to extract it, it can be a very powerful tool to accelerate your cash flow and equity growth.
However, if you have negative equity AND negative cash flow, you might decide that it's not worth writing a check each month from other resources simply to save your credit score or hold on to a property you've lost faith in…which brings up another question about…
Strategic Default
We had a great question come in from a guy with a nice home in the Phoenix area.  It's underwater and he can't rent it out for enough to cover the mortgage and expenses.  Ouch.
So he's trying to decide if just handing the lender the keys (deed in lieu of foreclosure) might be worth it.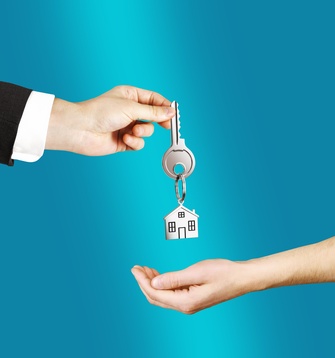 He's got a non-recourse loan so the lender can't ask for anything else besides the house.  So his personal assets are safe.  That's good.
BUT…it means a big hit to his credit score.
However, he says he hasn't really used his credit score for anything for nearly 9 years, and he knows that it will heal itself over time, so why not just take the hit and get out from underneath the negative cash flow?
Another great question!  Though not exactly the way he asked it…
He's looking for reasons to walk away from the property.  Emotionally, he's done.
We, on the other hand, see the value in a high credit score, and would like to see him keep the property if possible.
Why?
First, about the property…
It's a very nice executive home in one of the top retirement metros in the U.S.  And last time we looked, over 11,000 baby boomers are retiring EVERY day.  AND…they're looking for big city amenities at a more affordable price.
In fact, if only 5% of the 11,000 boomers retiring every day want warm weather, big big city amenities, and quality infrastructure (travel, shopping, health care, entertainment, open space, golf, etc…), that's 550 people each day who may choose a place like Phoenix.
So even though there's a glut of properties on the market in his neighborhood right now, that probably won't last forever.
Next, we know the Fed and the government are doing everything they can to prop up the value of homes.  There's an old saying in investing – Don't fight the Fed.  You might disagree with their policies, but they're inflating real estate anyway.
Also, remember that prices fell because of de-leveraging when the mortgage industry imploded.  But recent headlines tell us lending is loosening up…especially at the higher end of the market.
So we think there's a good chance more purchasing power is headed into his property niche.  That's positive for long term values.
Also, he's got a good loan on the property.  Good loans are nice to have.  Especially in an inflationary environment.  Every dollar in debt gets to be paid back with a dollar of lesser value.  Borrowers win when inflation is present.
Second, about his credit score…
Banks are loosening guidelines right now because they want to make loans.  They're trying to attract borrowers.  But not on the low end.  They want good credit scores, solid balance sheets and documentable income.
This guy has all three.
So, his credit score is valuable asset because he can get his hands on cheap capital. And he can make money with cheap capital.
In fact, he can probably very easily make enough money with just his credit score that he could more than make up the negative cash flow on the underwater property.
But, you say, doesn't that put his credit score at risk?
Yes.  But he's already decided he's willing to throw it away.  So why not go for it?  As long as the future deals are all set up non-recourse, the only thing at risk is the credit score.
And the only thing missing is knowledge about how to do it.
The point here is that before you get emotional and simply throw in the towel, it's important to explore ALL the options.  And when your focus is on how to make profit versus simply cut losses, a whole new world of opportunities open up to your imagination.
So listen in to yet another imaginative episode of Ask The Guys!
Listen Now:
Want more? Sign up for The Real Estate Guys™ free newsletter!
Don't miss an episode of The Real Estate Guys™ radio show!  Subscribe to the free podcast!
Stay connected with The Real Estate Guys™ on Facebook!
The Real Estate Guys™ radio show and podcast provides real estate investing news, education, training and resources that help real estate investors succeed.
U.S. home ownership is around a 19 year low…banks are lowering their standards for jumbo loans…millennials aren't buying houses…and the middle class is moving inland to more affordable markets.
Other than that, there's not a lot going on. 😉
But what do all these headlines mean to everyday real estate investors?
Behind the shiny silver microphones to explore the Clues in the News:
Your clued in host, Robert Helms
His clueless co-host, Russell Gray
We like to watch the news.  Each headline is like a piece of a jigsaw puzzle.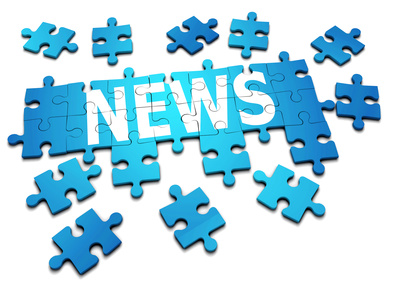 Viewed separately, it's hard to see the big picture.  But when you look at a series of headlines, they start to tell a story.
So when we're not sitting in the studio or gallivanting around the world seeking out interesting guests and real estate markets, we bury our noses in the news.
For this episode, there were a few headlines that popped out.
First, Reuters reports that Wells Fargo is loosening their lending standards.  But this time, it isn't for the lowly sub-prime borrower…it's JUMBO loans.
So it's no surprise that Bloomberg reports million dollar home loans have surged to new records.
Why?
Well, partly because, as CNBC reports, millennials aren't buying homes.
We also see that banks are showing interest in cash out refinances and home equity loans.
So on the one hand, this is all very exciting.  We're having flashbacks to 2003.
Yes, we know it all ended badly.  But everyone made a ton of money until the music stopped.
Maybe it's possible to take all the lessons from the last crash, and use them to prepare better for the next one?
We think so.  But, as we've been discussing in our weekly newsletter, this isn't your parent's real estate market…which is both good and bad.
Of course, bad can be good too.
What's good is that interest rates remain low and lenders are opening up to allow more people to qualify.  They're also creating loan programs which permit the repositioning of equity.
What's bad is that first time home buyers aren't pushing up the demand. In fact, a lot of the price appreciation is the result of hot money looking to real estate for yields.  This includes both foreigners and hedge funds.
Of course, because hedge funds and foreigners don't use loans, prices are up, but lending is down.
That's bad for lenders, but good for borrowers…because as lenders try to create business, they lower their standards and their interest rates.
Meanwhile, every day real estate investors aren't competing heavily with home buyers…at least not yet.  And that's good.
In fact, home ownership is at a 19 year low.  The inverse of that is there are more people renting.  Great!
It also means that without home buyers to bid up prices, even though prices are up in many markets, they are still at or below replacement costs.
In short, houses and the mortgages to buy them remain on sale!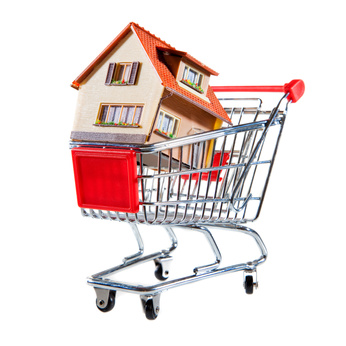 How long will this window last?  We don't know.
But when you can buy a real asset for less than it's replacement cost, and lock in low cost financing for the long term, it seems like you'd want to get all you can.
Of course, as we always say, market and team selection are important factors.  And being sure to structure your deals so you can weather the next financial crisis….whatever that looks like, and whenever it comes.
For those with money in the bank, the latest inflation numbers should be giving you fits compared with real estate.  Sure, there's no guarantees with real estate.  But it seems like the only thing a bank account can guarantee is the long term loss of purchasing power.  The need to hedge inflation seems obvious.
With savers are being crushed by Fed policy, no wonder everyone has piled into the stock market.  If you recall, this is exactly what happened last time.
Do you remember what came after the last stock market bubble?
Yep.  It was the real estate bubble.  But if you structure your deals right, even if there is a bubble, as long as you have the cash flow to service your low fixed rate loan, you have a fighting chance.  We know many investors who rode out the last crash…and we took notes.
So it seems to us that properly structured income producing real estate could be one of the hottest investment opportunities right now.
We'll keep watching the news to see if the forecast is changing…so listen in for each edition of Clues in the News!
Listen Now:
Want more? Sign up for The Real Estate Guys™ free newsletter!
Don't miss an episode of The Real Estate Guys™ radio show!  Subscribe to the free podcast!
Stay connected with The Real Estate Guys™ on Facebook!
The Real Estate Guys™ radio show and podcast provides real estate investing news, education, training and resources that help real estate investors succeed.