The world's economy is growing ever more global. Is yours?
Governments, corporations and wealthy investors have been investing globally for decades.  Even Mom & Pop paper asset investors practice international diversification through foreign stocks, bonds and currencies.
But real estate investors tend to be very geographically focused.  Many only invest in the particular area they happen to live in.  Maybe it just seems too daunting or troublesome to invest the time and money to figure out how to invest out of area, much less out of country.
However, there's a reason why most non-real estate investors have a global strategy.  So doesn't it stand to reason real estate investors should think about it too?
To find out, we sit down and visit with two international experts.
On location at Planet Hollywood in Las Vegas, Nevada:
Your international host, Robert Helms
His homely co-host, Russell Gray
The original international man and renowned global investor, Doug Casey
A purveyor of international properties that come with an amazing bonus, Jon Green
One of the first rules of investing is diversification.  After all, no one can predict the future.  And there are so many wild cards, how can you know how any investment will really come out?
You can't.  So the wise thing to do is organize your investments in such a way that if one or more components of your portfolio fail, it doesn't completely wipe you out.
And according to many of the pundits we've spoken to, for Americans especially, going global is more important than ever before.
They point out that for many decades, Americans have enjoyed a unique position in the world, but things are changing.
Specifically, since 1944, the United States has enjoyed having the dollar holding the envious position as reserve currency of the world.
After World War II, the U.S. had the biggest gold hoard, the strongest economy, the biggest army and the most stable government.
Most of all, the U.S. dollar was backed by real gold.  And because you could exchange $35 of your dollars for an ounce of gold, the dollara was literally "as good as gold".
After 1971 that changed, but the U.S. still had the world's strongest economy, the largest storehouse of gold, and a strong balance sheet.
Today, it seems apparent that China could very easily pass up the U.S. as the world's biggest economy.  Uncle Sam is also no longer the biggest creditor, but instead is the world's largest debtor, owing nearly $20 trillion…not counting unfunded liabilities which could run the total well over $100 trillion.
To top it all off, there are several fairly credible industry watchers who suspect that most of the U.S. gold supply is effectively gone.  That is, it may physically be in the warehouse (though no one knows for sure, since they won't show it to anyone), there may be multiple claims on all of it.
So who knows what will happen?
No one.  Which is why it's important to diversify.
The point is that based on the substantial changes in the global financial landscape, there are different risks…and OPPORTUNITIES…that didn't exist before (at least not on the same scale as today).
So it's no wonder that corporations and wealthy individuals have established a presence in multiple jurisdictions.  And it isn't just for tax benefits, privacy, asset protection and escape from burdensome regulations.
There are also great opportunities which present themselves when people, money and industry move around.
Doug Casey tells us about several real estate purchases he made going back to the 70's.  As you'll hear, Doug did quite well.  And it was simply a matter of recognizing economic and demographic shifts and getting in front of it.
Those changes are continuing.  In fact, it could be argued they're accelerating.  Certainly, the ability for every day investors to discover these opportunities is greater today than ever before simply because of the speed at which information flows.
Also, some Americans are looking to invest off-shore not just for the return on investment.  They're looking for a different kind of diversification.  Specifically, they want to have citizenship, a passport and a home in another country.
Some may think that's radical.  Others might think it's cool.  But for the people who do it, it's a strategic move to give themselves a plan B….a way to move around the world, own assets or establish a life outside the United States.
Why would anyone want to do that?
Because no one knows what will happen.  And when you've built up enough wealth, you grow concerned about how to protect it from failing currencies and financial systems, or confiscatory taxation, or asset seizure by overly indebted governments.
If you don't have enough wealth yet to worry about this, then we hope you're on your way.  To help you know what to do when you get there, listen in to our conversation with international man, Doug Casey and economic citizenship concierge Jon Green.
Listen Now:
Want more? Sign up for The Real Estate Guys™ free newsletter!
Don't miss an episode of The Real Estate Guys™ radio show!  Subscribe to the free podcast!
Stay connected with The Real Estate Guys™ on Facebook!
The Real Estate Guys™ radio show and podcast provides real estate investing news, education, training and resources that help real estate investors succeed.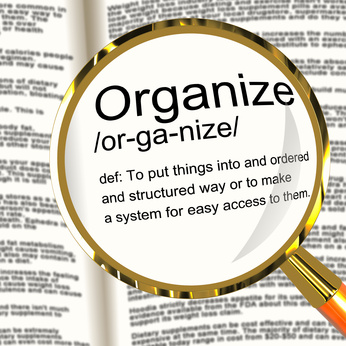 Most people we know (ourselves included) would like to be more organized.
When it comes to investing and wealth management, great organization is more than just a convenience.  It's a necessity.  Otherwise you risk losing everything you've worked so hard to build.
So while doing deals and chasing profits is exhilarating, there's a bigger picture every investor should be proactive about attending to.
Because the worst time to find out your asset protection and estate planning strategies are inadequate is when you need them.
In the very organized mobile studio for this episode of The Real Estate Guys™ radio show:
Your very adequate host, Robert Helms
His inadequate and disorganized co-host, Russell Gray
Returning guest, new Summit at Sea faculty member and estate planning attorney extraordinaire, Jeffrey Verdon
When we were little boys, we played a now classic Hasbro board game called Chutes and Ladders.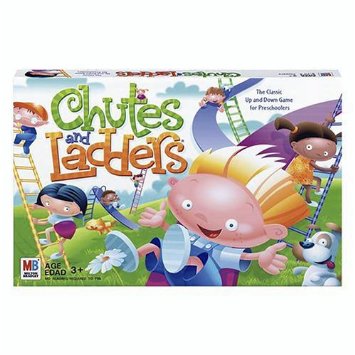 The premise is simple.  Your goal is to climb up the ladders to the top of the board.  You get opportunities to climb up when you land on "good decisions".
But if you land on a "bad decision", you slide down a chute to the bottom of the board…effectively wiping out all or part of the gains made from your good decisions.
Yes, it's true…Chute Happens.
It reminds us a lot of real estate investing.
Because it's easy to get excited about the thrill of climbing the ladder of investing success…finding deals, organizing funding, managing cash flows.
Heck, for hard core real estate enthusiasts, even dealing with some of the land lording hassles is actually fun.
But because investors and entrepreneurs tend to be optimists, we are prone to procrastinate about paying attention to protecting, preserving and passing on the wealth we work so hard to accumulate.
It's just not as fun.
However, negatives can't be ignored.  Because sooner or later, EVERYONE has to deal with negatives.
Real estate is the most litigious of all asset classes, but even if you're among the fortunate few who never end up in a lawsuit…eventually everyone dies.  And it's hard to think of anything more negative than that!
But estate planning is more than just organizing your affairs in preparation for your death.  It's about risk mitigation, tax management and wealth preservation.
The good news is it's a lot like constructing a building.  It takes a lot of planning and effort on the front end, but once it's built, the maintenance is fairly manageable.
So what does that look like?
Well, it's far too big of a topic for a simple blog or podcast.  But our guest Jeffrey Verdon gives us some important pointers.
Like designing a building, first you need to decide what you want the finished product to look like…how you want it to function.  You don't have to know all the details.  It's just a big picture design.
Then, you get the "engineers" (attorneys and tax advisors) involved to design it according to your big picture plan.
And just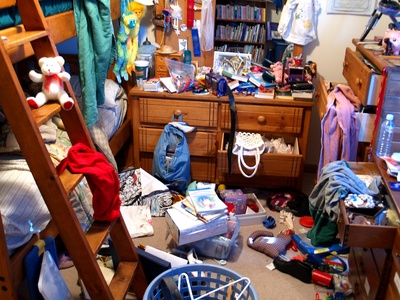 like a real life construction plan, you'll probably have to make concessions between what you want, what is structurally sound, and what is cost effective based on your budget.
Once it's designed and engineered, then it can be constructed.
To switch metaphors, think of it like a closet organization project in advance of a shopping spree.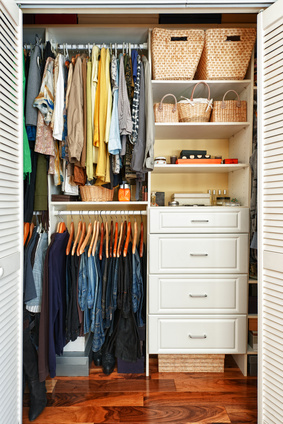 First, you lay it all out.  Then you build it.  Then you put the stuff you already have in the correct places.
Now when you go shopping and come home with all your treasures, there's a proper place for everything.
And if you are disciplined to keep up on the maintenance, you can keep it fairly organized all the time.
Coming back to real estate…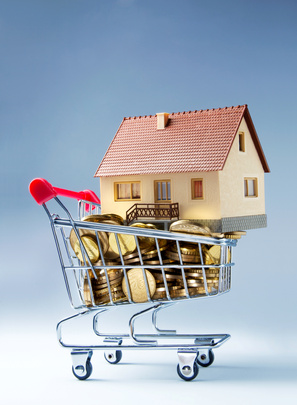 When you have your structure in place, and you know how to use is, when you go out shopping for properties, signing documents, receiving checks and conducting business, you know where everything goes.
Jeff says the most common mistake most real estate investors make is either holding all their properties in their own name, or holding them all in just one entity.
Another common mistake is holding them in a corporation…even an "S' corporation.
Remember, the time to find out your entity structure isn't well designed to protect your wealth from creditors, predators and over-zealous taxation isn't when the challenge is upon you.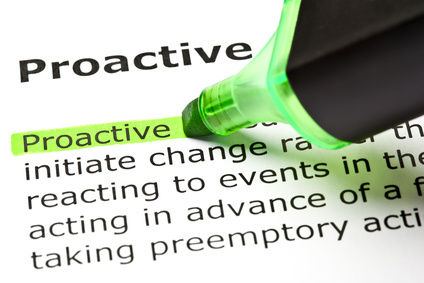 It's best to prepare for the inevitable storms of life before the dark clouds roll in.  And it starts with getting educated.
So listen in as we talk big picture planning with attorney Jeffrey Verdon!
Listen Now:
Want more? Sign up for The Real Estate Guys™ free newsletter!
Don't miss an episode of The Real Estate Guys™ radio show!  Subscribe to the free podcast!
Stay connected with The Real Estate Guys™ on Facebook!
The Real Estate Guys™ radio show and podcast provides real estate investing news, education, training and resources that help real estate investors succeed.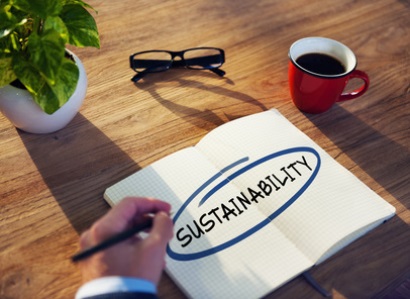 When it comes to cash flow from real estate, we LOVE "sustainable".  There's nothing worse than vacancy and turnover to ruin your income stream.
Of course, your income comes from tenants.  And if the cost of living (food, gas, healthcare) is going up faster than their wages, it puts pressure on your tenants' ability to pay rent.
If it goes on too long, it becomes unsustainable…and that's bad…for both your tenant and for you.
Happily, there's usually a solution to most of our investing dilemmas.
What if your tenants actually benefited from inflation?  And once planted, tended to stay in place for a very long time?
That's the topic of this episode of The Real Estate Guys™ radio show.
Serving up a hot cup of conversation this week:
Your connoisseur of conversation, host Robert Helms
His peon of palaver, co-host Russell Gray
International entrepreneur and investor, special guest David Sewell
Investing 101 says if you buy what everyone else is buying when they are buying it, you're going to pay more…which potentially lessens your returns.
It doesn't mean you can't make money.  And the opportunity window isn't an on/off switch.  There are shades of grey.
As you may recall, demand for real estate slowed, then temporarily died as we entered the Great Recession.
As we've come out of the Great Recession, demand for real estate has gradually grown.  And with that growth, it's been harder (not impossible) to find the same quantity and quality of deals.
Turnkey operators we talk to tell us their margins are shrinking and it takes more offers to land a property.  Simply stated, it's more competitive.
Of course, right now it's still worth doing in many markets…especially where you have properties available at or below replacement costs, relative affordability, low interest rates, and great property management.
With all that said, another tenet of investing is to look for value before others see it.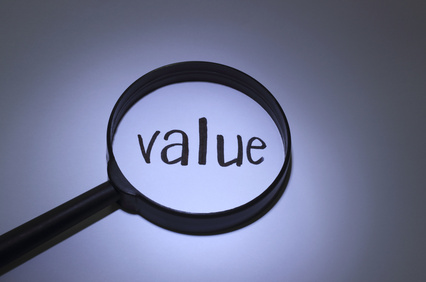 When the real estate market was crashing in 2008-10, our friend and Summit at Sea faculty member Ken McElroy (Robert Kiyosaki's Rich Dad Real Estate Advisor) was on a shopping spree.
During that window of opportunity, he acquired over $300 million of under-performing apartment buildings.  He didn't have a lot of competition, so the price was right.  And he had the capital and operational savvy to immediately improve financial performance.
So Ken and his investors did very well by buying undervalued assets before they were popular.
If course, now in 2014, apartment cap rates (operating cash flow in purchase price) are lower because apartments become popular and more investors started competing for them…driving prices up.
It's a simple concept, but it still amazes us how many people like to wait to buy at the top…all the while ignoring alternative markets and product types that haven't yet attracted mainstream interest.
That's a big introduction to tee up our conversation with David Sewell.
David is a Canadian native, who has been living in Latin America for the last 25 years.  A former Canadian naval officer, David has been around enough of the world to recognize opportunity when he sees it.
In this case, he's discovered an income producing real estate asset class that's under-performing.   And just like Ken McElroy, he's found that by adding capital and operational savvy, there's money to be made.
Except we're not talking about residential apartments.  We're talking offshore coffee farms.
We find the premise…stimulating.
And after meeting David a few years back at a conference, we've been staying in touch.  We've been fascinated by farmland investing and how it fits into a real asset investing strategy.
David's business model is simple: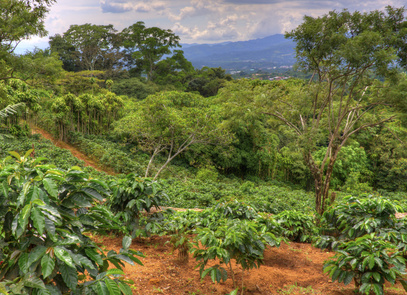 He and his team find and acquire locally owned coffee farms in places renowned for ideal coffee growing conditions.  They subdivide the farmland and sell it off to investors.
A substantial portion of the sales proceeds are used to upgrade the operations and convert the farm from producing lower value commercial coffee to high premium "specialty" coffee.
The idea is to reduce operating expenses, increase volume of production and raise the price per pound of coffee.  When you put that all in the pot and brew it, you get a tasty cash on cash return…without leverage.
Nice.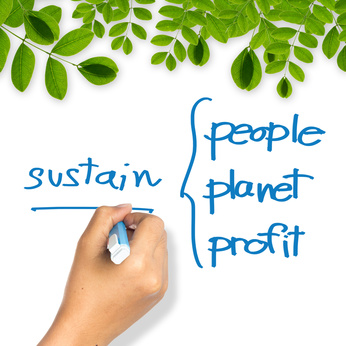 To make it even better, there are some distinct tax and asset protection advantages to owning income producing assets offshore.
And to top it all off, there's a nice social benefit.
When the farm operations rehab is done, the original farm operator makes more money, has better working conditions, enjoys more stability, receives employment benefits and ends up with better skills.
So it's not just the farm being fixed up… and the profit for the investors is more than just money.
Listen Now:
Want more? Sign up for The Real Estate Guys™ free newsletter!
Don't miss an episode of The Real Estate Guys™ radio show!  Subscribe to the free podcast!
Stay connected with The Real Estate Guys™ on Facebook!
The Real Estate Guys™ radio show and podcast provides real estate investing news, education, training and resources that help real estate investors succeed.
Let's face it.  Property management isn't the most glamorous profession.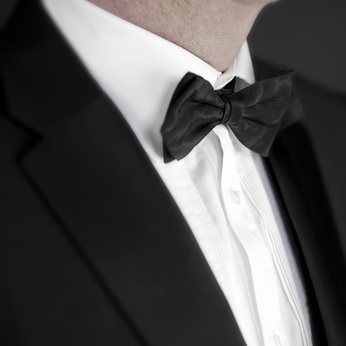 But your property managers are arguably the most important member of any buy and hold real estate investor's team.
So we spied out a 20 year veteran real estate investor who self-manages his dozens of properties and asked him to share some of his secrets for profitable property management.
Under the Cone of Silence in a secret bunker hidden beneath a non-descript building somewhere near the Windy City:
Your suave and debonair host, Robert Helms
His oft kicked in the side sidekick, Robert Helms
An international man of mystery, a double "O" as in Orlando agent….Bond.  Greg Bond
The iconic movie spy, James Bond, was cool with a double O.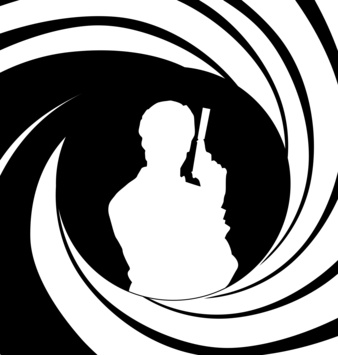 Though it wasn't easy, some how, some way, he always managed to come out on top…in more ways than one.
Why?
He was well-trained, had all the gadgets, he had years of experience, and he seldom lost his composure or sense of humor.
James Bond would have made a GREAT property manager.
We tried to get James for this interview, but he was in the middle of a long shoot with a beautiful starlet.  So we connected with his distant cousin, Greg Bond.
Greg isn't quite the ladies man that James is.  And he doesn't have a license to kill (though we're sure there are those occasions as a property manager when he wishes he did).
But he's one heck of a property manager…which pretty much gives him a license… to print money. 🙂
We first met Greg when he joined us on our 12th annual Investor Summit at Sea™.   When we found out that he owned and managed dozens of properties in Orlando (one of our favorite markets), we couldn't wait to interrogate him.
Turns out, he's very focused on single family homes.  He's particularly active in specific sub-markets and neighborhoods.
He's developed all kinds of techniques for making his properties profitable over the long term….including thriving through the Great Recession, even though Florida was among the hardest hit.
No surprise his success is the result of diligent attention to detail and consistent application of proven practices.
Of course, those practices were proven in trenches over the last 20 years.  So we asked him to share the things he knows today that he wishes we would have known from the beginning.
Greg is a big believer in checklists and standardization.  When his portfolio was small, he could rely on memory and make decisions on the fly.  But when he started having to keep track of dozens of properties, there's too much to carry around in your head.
So Greg has a checklist for tenant screening.  He has standards for paint, floor coverings, door locks, etc.
He's also learned how to buy better, because a reduction in expense is just as good as a rent increase for boosting the bottom line…but it doesn't risk chasing the tenant away.
He shares a lot in the interview, but we also hit him up to write a report on some of his most important tips and tricks.  You can get it for free here.
Meanwhile, we don't want to steal any of Mr. Bond's thunder(ball)…so listen to the interview, then request the report (for you eyes only)…
Listen Now:
Want more? Sign up for The Real Estate Guys™ free newsletter!
Don't miss an episode of The Real Estate Guys™ radio show!  Subscribe to the free podcast!
Stay connected with The Real Estate Guys™ on Facebook!
The Real Estate Guys™ radio show and podcast provides real estate investing news, education, training and resources that help real estate investors succeed.