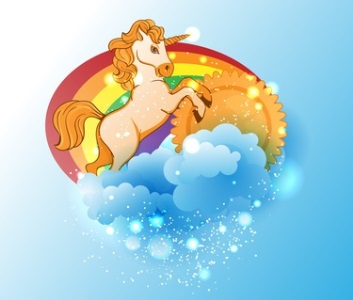 Real estate investing isn't always sunshine and unicorns.  In fact, sometimes it's downright scary.
But in every terrifying trial, there's usually a valuable lesson…IF you're willing to push through to the finish and then reflect on the experience.
In this episode, we cobble together a series of interviews with real life real estate investors.  We ask for their most blood-curdling horror story, how they got through it, and what they learned.
In the broadcast crypt for this monster mash of terrifying tales…
Your crypt keeper and host, Robert Helms
His hunch-backed henchman, co-host Russell Gray
Atlanta, Georgia real estate investor and turnkey property provider, Ken Corsini
Orlando, Florida real estate investor and turnkey property provider, Greg Bond
Grand Rapids, Michigan property manager and real estate entrepreneur, Justin Bajema
Lancaster, Pennsylvania real estate investor, Dave Zook
Houston, Texas real estate investor, Dr. Eric Tait
Atlanta, Georgia real estate investor and turnkey property provider, Michael Keefe
California based investor and real estate broker, Jerry Hicks
You can tell by the line-up we have a lot of ground to cover…and we don't want to spoil the suspense by revealing too many of the details.
So, we'll just offer the following tips and teases:
When Ken Corsini found himself suffering from a case of disappearing equity, he found out that you always need to do your due diligence…and you should never buy a property just because it has a tenant.
And when Greg Bond discovered that pets and property can be a messy business, he learned that tile could be his new best friend.
Justin Bajema echoes Ken Corsini's epiphany that you always need to do your due diligence, and adds how important it is to know what you are…and aren't…willing to do to make a profit.
Dave Zook is another investor who also understand the importance of due diligence.  And when you're up against something that's a little deeper than your level of understanding, you'd do well to make sure you have an advisor who's experienced in the problem you're facing.
Now up to now, it's been fun and games.  Even though the stories up to this point have been painful and expensive, we're only talking about losing time, money…and maybe some hair.
But when it comes to the case of Arkansas real estate broker Beverly Carter, there's nothing to laugh about.
If you're not familiar with the story, the short of it is that Carter met an unknown prospective client…alone…at a vacant property in a remote area.  In hindsight, it seems like a bad idea.
But for Beverly Carter, there is no hindsight…because she didn't live to learn the lesson.  Tragically, she was later found murdered.
And even though the alleged perpetrator has been apprehended, that's a small consolation for Beverly Carter's family.
One of the most valuable lessons from Beverly Carter's horrible fate is how important it is to be aware, prepared and trained.  Because you never know when danger may appear.
Next, Dr. Eric Tait explains how a fatal stabbing took place in one of his rental units…and how important it is to have proper policies in place.  He also found out that a group of committed owners and local law enforcement can work together to reduce trouble.
Then, Michael Keefe shares how his attempt to save a few hundred dollars on legal fees ended up costing over $50,000…all for the lack of three little words.  What is that…over $16,000 per word???
Lastly, Jerry Hicks relates the story of putting together a large syndication to do a real estate development project in the San Francisco Bay Area…only to find out his lead investor really didn't have any money.
Jerry was able to use bankruptcy laws to buy time to get the property sold and make all the other investor whole.  Lots of lessons there, but the big one is to make sure you know your investors are qualified before they are in position to ruin your deal.
Tune in and hear all the frightening details…direct from the investors who paid the price for the lessons.
Listen Now:
The Real Estate Guys™ radio show and podcast provides real estate investing news, education, training and resources that help real estate investors succeed.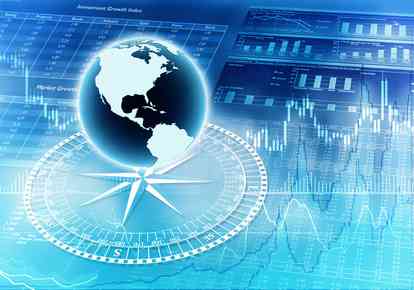 Technology, laws and globalization are all changing how money moves into and around markets.
In the last quarter of the 20th century, creative financing largely consisted of assumable loans, owner carry back financing and equity sharing.
Fourteen years into the new millennium, there are alternative funding methods which didn't even exist in the 20th century.
Here to explore strange new worlds of funding, seek out new sources of financing, and to boldly go where no broadcast has gone before…
Your charismatic captain of conversation, host Robert Helms
His pointy-eared logical sidekick, co-host Russell Gray
Special guest, immigration attorney Mona Shah
Science fiction writers like Jules Verne, H.G Wells, Isaac Asimov and Gene Roddenberry have all thrilled readers and audiences with their sometimes prophetic visions of the future.
When you think about pocket communicators that flip open, cars that drive themselves, ships that can sail underwater or fly through the air, it's amazing how fantasy has become reality.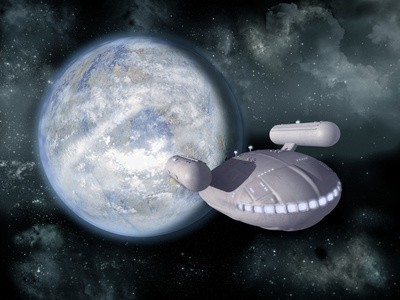 While not quite as glamorous, today's real estate investors live in a brave new world of opportunity that's being affected not just by technological change, but by the inevitable social and political changes which occur as the human race works out its affairs century by century.
Right now, technology has opened up entirely new methods of commerce.  And globalization is changing where, how and why people invest.
So even though all of the 20th century creative financing strategies are still around, 21st century investors are enjoying a grand new era of funding possibilities.
In past episodes, we've covered how technology platforms are coming on-line to facilitate the matching of investors with opportunities.  And with the easing of onerous restrictions on promotion, more real estate entrepreneurs are looking to crowdfunding as a way to get deals funded.
In fact, the modifications to the general solicitation rules for promoting private placements to accredited investors has given rise to our very own Investor Registry.
In our main stage presentation at the 2014 New Orleans Investment Conference, we explained to the audience how the JOBS Act is finally beginning to open up non-Wall Street deal flow to private investors.  There are lots of reasons for investors and entrepreneurs to be excited right now.
In this episode, we focus on a little known law which entices foreign investment in the United States.  And it's something every active and aspiring real estate investor should be aware of.
Mona Shah is a New York immigration attorney and an expert on the United States' EB5 program.
Simply stated, the EB5 program allows a foreign investor to earn a residency visa (green card) for an investment of at least $500,000 into a U.S. enterprise which can be demonstrated to create jobs.
Mona explains that those jobs can be "direct" or "indirect".
A direct job is one created by the investment itself.  So if a real estate developer builds a hotel, shopping center or apartment complex, every construction worker hired is a "direct" job.
An "indirect" job is one created as a by-product of the project.  So if a newly constructed apartment building results in a laundry mat or daycare center opening to service the residents, each of those employees is an "indirect" job.
Now the foreign investor doesn't have to invest in real estate, but it's a very popular option because it's a real asset.
That is, if a business is started and fails, the investor may take a total loss.  But with real estate, the property itself has intrinsic value, so as long as the property isn't lost to foreclosure there is some residual value even if the business or management fail.
Of course, any time you're dealing with a government program you need to allow for extra time and hassle.
Why would a real estate entrepreneur try to raise EB5 money?
First, it's available.  In a world where bank lending still isn't readily available, sometimes you just have to go where the money is.
But it's more than that.
It's also inexpensive.  In fact, it can be cheaper than any other source of capital because the investor is more concerned with getting the visa and not losing money.  So even a modest return is considered acceptable.  ROI is almost an afterthought.
Here's the best news:  You don't have to become an expert in EB5 or try to figure it all out on your own.  There are lawyers and consultants who can help.  Your job is to put together a profitable deal because there are people who can help connect you with the investors and navigate the bureaucracy.
If you've got more opportunities than money and are looking for a creative source of funds, get to know the Eb5 program.  You can start today by listening to this exciting episode of The Real Estate Guys™ Radio Show!
Listen Now:
Want more? Sign up for The Real Estate Guys™ free newsletter!
Don't miss an episode of The Real Estate Guys™ radio show!  Subscribe to the free podcast!
Stay connected with The Real Estate Guys™ on Facebook!
The Real Estate Guys™ radio show and podcast provides real estate investing news, education, training and resources that help real estate investors succeed.
We've talked many times about the baby boomers.  While many are homeowners and will remain so in retirement, there's a chunk who will either remain or become renters.
In a 70 million person demographic, a "chunk" can be a sizable market!  And when you're building any kind of a business, rental real estate or otherwise, it's nice to have a big market.
But in addition to having a big market, it's also important to have a good understanding of what the customer wants and needs.
So when a summary of a survey of 55+ year olds from the webinar (below) by John Burns Consulting popped up in our inbox, we took note of some interesting findings.
But before we go there, let's talk a moment about why a boomer might want or need to rent rather than buy.
You've probably heard rumblings from the Fed that they plan to raise interest rates "sometime". The reason we fixate on interest rates is because rates influence consumer and investor behavior.
Right now, low interest rates incentivize home buyers to finance because a) the payment is as low or lower than renting in many nice areas, b) the money not used in a down payment can be invested elsewhere at a yield higher than the mortgage rate, and c) mortgage interest remains tax deductible, while rent is not.
But if rates rise, things change.
If the house payment with a loan becomes too high, either paying all cash or renting are both more appealing.  And while some boomers will have the wherewithal and the willingness to tie up a chunk of cash in illiquid home equity, others won't…so they'll rent.
Also, if rates rise, then fixed income investments like bank accounts, CD's, bonds and annuities all become more attractive to boomers trying to live off passive income.
When they do the math, some boomers may discover than it makes more sense to rent and use their cash to generate income to live on.
All that to say, there will be a sizable portion of boomers who will be renting.
So back to the survey…
Probably the most-telling, but least surprising, is that 77% of boomers want a single-story home. And while it may seem obvious that aging occupants would prefer to not have to deal with stairs, 77% is an overwhelming majority.
63% of boomers have pets.  Again, not surprising that empty-nesters would like the companionship and security of a pet, but it's nice to see the assumption confirmed with hard data.
So simply based on those two revelations from the survey, it seems that a residential landlord who wanted to focus on serving the housing needs of renting boomers would be wise to invest in single-story homes with a pet-friendly policy.
Add to the mix that 41% want to accommodate an adult child and another another 33% need room for a elderly parent, and it seems obvious that more bedrooms is better than less…even though it would seem older couples might want to downsize.
But before you go buy up a bunch of single-family 4 bedroom homes in a 55+ community, consider this: Only 23% of the boomers surveyed want age-restricted.
That's why it pays to do your homework.
Here's the webinar:

The Real Estate Guys™ radio show and podcast provides real estate investing news, education, training and resources that help real estate investors succeed.
Life as a real estate investors means making choices between the many options available.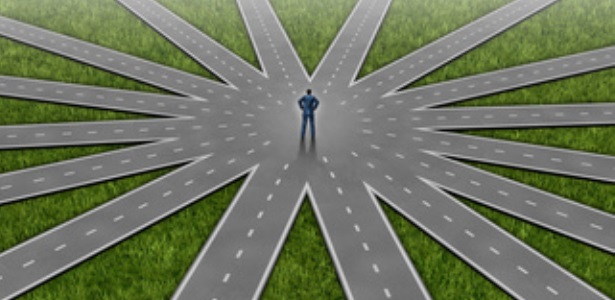 In this episode of Ask The Guys, we take on a pile of listener questions that have to do with choosing.
Making the choice to be in the studio for this decidedly interesting episode:
Your choosy host, Robert Helms
His cheesy co-host, Russell Gray
The prime choice for wisdom, The Godfather of Real Estate, Bob Helms
Special guest contributor, Danny Kalenov
We kick off the show with a Happy Birthday greeting to the Godfather, who just celebrated his 80th!  We're guessing he's learned a thing or two about investing over that time.
Then we take on a question from a young guy on the other end of the age spectrum.  He's just getting started and wants to know how to build up his credit and credibility.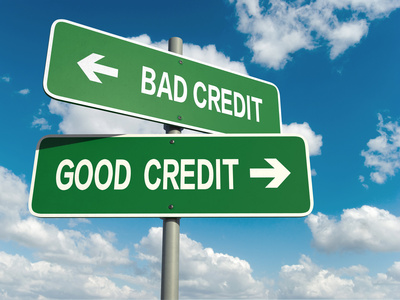 Since a credit score is really a reflection of how one handles credit, the somewhat obvious answer is to start handling credit responsibly.
It starts with simple accounts like cell phones, utilities and small credit cards.  Then you can graduate up to installment loans like a computer, car or personal loan.
The goal isn't to go into debt…at least not yet.  It's simply to demonstrate a consistent history of timely payments.  And the sooner you get started, the better.
But while you're doing that, you can still go do deals.  It means you have to find partners who have what you lack and need what you have.
For a young person, you usually need everything, but you can offer hustle, specialized knowledge, relationships and deal flow.  For older, busier folks, those things are hard to come by.
And just like credit, you build credibility over time when you behave correctly.  Dress right, keep your promises, show evidence of success and responsibility, associate with credible people, and do your homework!  People can tell if you know what you're talking about…and they'll judge you by your knowledge and your ability to articulate it.
Another question came up about how to find prospective investors.  The GREAT NEWS is that a recent law is opening up more options for real estate entrepreneurs to promote their offerings without running afoul of securities law.
Technology brought peer-to-peer lending into the marketplace several years ago.  Now, the new law opens up this crowd funding concept to equity investing.  And there are many crowd funding platforms (on line marketplaces) created…with more coming.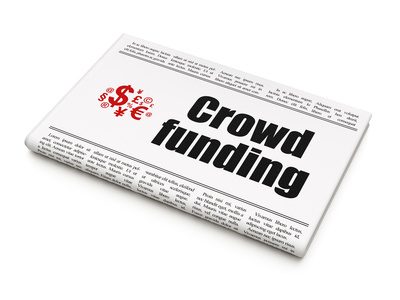 But you don't have to wait.
You still have the choice of to raise money the old-fashioned way: networking.
So building your brand (credibility) and your network (connections) can still be done by attending events, building relationship, getting referrals and telling your story.
And while you can just make it up as you go along, a better choice is to be prepared.  Anyone who's a serious investor will expect to see a business plan.  Hopefully a good one.
How do you learn to write a good business plan?  Start by reading a lot of business plans.  You'll quickly recognize good from bad, and you'll pick up ideas about how to explain your offering with enthusiasm and credibility.
Of course, this is the natural place to promote our most popular seminar, The Secrets of Successful Syndication.   We created it because we get so many questions from people who want to go big, but don't have enough resources to do it on their own.
And while "No Money Down" books, recordings and seminars are easily sold, the real secret is to raise money from investors.
Of course, this is another choice.  Do you want to go it alone or would you like to have investors?  They both have pros and cons.
So how do you decide?  And how do you learn?
Real estate investor development usually starts with knowledge, which you can get from books and classes.
But to really understand what life is like in any profession and what it takes to be successful, finding a mentor is arguably the best choice.
Some mentors charge a fee.  Others will take a portion of the profits.  A few will even do it simply for the reward of sharing their knowledge (rare, but great to find!)
Which is better?
It depends.  If the mentor has what you want, and what you have to pay to get it makes good business sense to you, then whatever arrangement you make is right.
Our caveat is to avoid long term commitments (in anything, not just investment mentoring) until you're certain the value is really there and you'll be happy with it over the long term.
Also remember, that 100% of nothing is still nothing.  So if you need help to get your business going, then giving something away is probably a good investment.
And if your resources are light at the beginning, but a mentor believes in you and your plan, then revenue sharing puts more of the risk on the mentor.  In this case, it's only fair they have a shot at a bigger reward.
If you can afford to pay a flat fee, and are confident in your ability and opportunities, then you may want to take more risk in order to retain more of the reward.
Whatever you choose, be sure to establish a positive, equitable relationship with your mentor.  Don't treat him or her like a vendor and penny-pinch them.  You want to be generous so they are inclined to be generous as well.
At the end of the episode, we ask special guest contributor Danny Kalenov to help a listener with choice about a resort property investment.
Danny is a successful resort property developer/owner/operator and is very qualified to help answer a question about how to approach the decision to buy a resort property.  Is it primarily an investment or is it a lifestyle expense?
Of course, the answer is…it depends.
If you want it to make a profit, then your personal use may have to take a back seat to customer demand.  That is, you can enjoy the property, but the odds are you'll be doing so during unpopular times of the year.  Effectively, you get leftovers.
But if you want to enjoy the property as a consumer, your profitability will probably suffer.  Worse, if your property isn't available during peak times, your customers may give up and look elsewhere.
Of course, if all you're looking for is a little income to offset your personal expense, this can be okay.
Obviously, in this…and all the questions we take in this episode…it's your choice.
Listen Now:
The Real Estate Guys™ radio show and podcast provides real estate investing news, education, training and resources that help real estate investors succeed.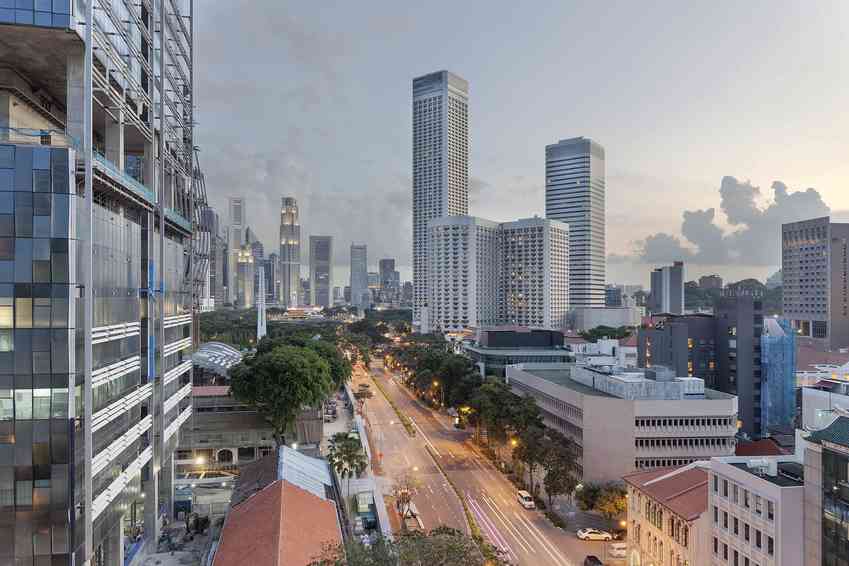 Commercial real estate can be a leading indicator of broader economic trends…especially employment, which is very important to real estate investors.  Because when businesses are optimistic, they lease space to house more people and accommodate growth.
Likewise, when businesses are pessimistic, they don't add space, renew leases or accept rental increases (important if you're the commercial landlord!).
But whether trending up or down, commercial real estate provides an indication of the sentiment of businesses.  And because rents and salaries (which pay residential rents) are derived from profits, what's good for business is good for landlords.
So to find out which way the wind is blowing, we visit with not one, but TWO super smart guys who spend lots of time tracking trends and making big money investment decisions.
Voicing their perspectives on this episode of The Real Estate Guys™ radio show:
Your trendy host, Robert Helms
His broad co-host, Russell Gray
Expert guest and real estate investment strategist, David Lynn PhD.
Returning guest, CEO and investment strategist for U.S. Global Investors, Frank Holmes
David Lynn sets the tone early noting that "the demise of retail and office real estate is greatly exaggerated."  So right away we get the feeling this is going to be an upbeat show.
He explains that commercial real estate has been "recovering nicely" and points out there isn't an over-supply of properties in the market relative to demand.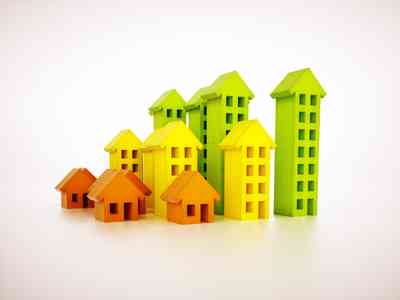 So, as the economy and employment improve, it brings a demand for commercial real estate.  And because there isn't an over-supply, the demand (aided by cheap financing) helps push up prices.
That's GREAT news…if you happened to buy commercial real estate when it was in the dumper.
(Note to self:  Buy stuff when it's on sale.)
But it's also great news now, because the increasing demand is a symptom of an improving economy.
So even if you're a residential real estate investor, an increase in the demand for commercial space indicates businesses are are growing more confident in their future. This can mean more jobs and bigger paychecks could be on their way.
To which we say…bring it on!
David also reminds us that corporations are sitting on HUGE amounts of cash.  So unlike the rank and file consumer, businesses have war chests of capital to pour into growth…once they believe the timing is right.
David says cash on corporate balance sheets are a "coiled spring" waiting to release its energy into commercial real estate.
He also brings up another source of capital that's starting to pile into commercial real estate:  money from overseas.
Because while many American investors are a little frustrated with the pace of economic recovery and some of the monetary policy in the good 'ole USA, foreigners still look at the US as a safe haven….just take a look at the strength of the U.S. dollar.
More than that, foreigners like U.S. real estate.  And even though, as Americans, we like to diversify outside the U.S., it doesn't mean we're down on U.S. real estate…far from it!  This simply highlights how global real estate investing has become for everyone…no matter where you're based.
And speaking of global investing…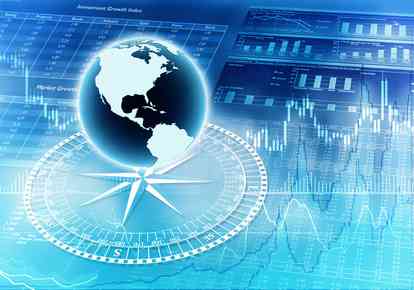 Next to chime in on economic trends is returning guest, Frank Holmes.
Frank is the CEO and chief investment strategist for U.S. Global Investors, an award winning family of managed funds out of San Antonio, Texas.
Frank's not a real estate guy (at least not in the way we think of a real estate investor), but he's a very sharp economic mind and he closely watches global economic trends.  As we've already alluded to, there are important links between economic strength and real estate.
Frank believes that falling oil prices will be positive for real estate because lower energy costs mean more income is available to go into rent, whether it's an apartment dweller or a big manufacturing plant, distribution center or office building.
As far as the dollar's recent surge, Frank thinks the greenback is ready for "a breather".  If that's true, it should provide a boost for gold and silver.
In fact, we specifically ask Frank about metals (precious and otherwise), and he tells us to pay attention to China, which he describes as "the 800 pound gorilla".
Franks says if China's demand increases, it will push metals prices up.  If not, then just the opposite.
So why should real estate investors care about metals?
First, metals (like other commodities) go up and down in relation to the strength of the dollar, in addition to responding to basic pressures from supply and demand.   So, metals that are used in the construction of real estate (from nails, to rebar, to girders, to wiring, to appliances and HVAC), affect the cost of construction.
And for those investors who have diversified their liquid assets to include not just cash, but monetary metals as well, the last year has been a little stressful…at least if you're prone to measuring your wealth in dollars (as opposed to number of rental units, ounces of gold, etc.).
So if China continues to build up their gold reserves (which they've been aggressively doing for the last couple of years), at some point the demand for physical metal will overwhelm the paper metal (derivatives) market, and put upward pressure on prices.  So if you're holding gold, or accumulating it while the pricing is soft, then this could be welcome news.
In closing, Frank also believes interest rates will remain low for the foreseeable future.  Of course, interest rates are a topic of great interest (no pun intended…okay, it was intended) to almost all real estate investors because debt is one of our favorite tools.
Bottom line:  The overall sentiment from both of our expert guests is positive, which is a trend we're happy to see continue. 🙂
Listen Now:
Want more? Sign up for The Real Estate Guys™ free newsletter!
Don't miss an episode of The Real Estate Guys™ radio show!  Subscribe to the free podcast!
Stay connected with The Real Estate Guys™ on Facebook!
The Real Estate Guys™ radio show and podcast provides real estate investing news, education, training and resources that help real estate investors succeed.