The Dallas real estate market, just like the Dallas TV series and the Dallas Cowboys, just won't go away.  It's one of the most resilient, tenacious, dependable real estate markets in the world.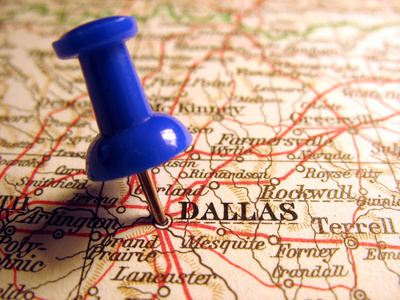 To find out what's doing in Dallas, we pay a visit to two of our boots on the ground team.
Hosting the hot talk, Robert Helms
His tenacious temporary co-host, Russell Gray
Returning contributor, Jay Hartley
Special guest, Pam Blanco
Our expert guests for this episode are both active Dallas Metroplex real estate professionals with a long history of residential brokerage and property management.  They were there before Dallas caught the world's attention…and they're there now.
And because they both deal with investors from all over the world as well as tenants right there in town, they have a perspective that just can't be found simply reading headlines, charts and graphs.
Most investors buy local and don't see the big picture.  That's a great way to get blindsided by things like bond market collapses.
Some investors are big picture only.  They study a market from afar, decide it's the one for them, and then throw a dart at a map and buy whatever it hits.
That's a great way to become the proud owner of a huge problem on a bad street.
We think you need to have both a big picture perspective AND a strong local market team who can help you find the right neighborhoods, properties and tenants.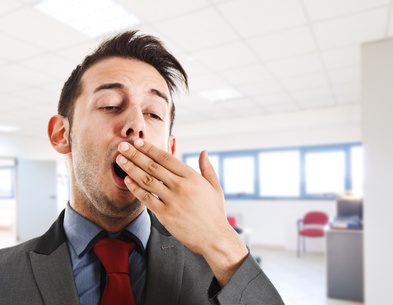 Pre-recession, Dallas was a pretty ho-hum appreciation market.
While markets like Las Vegas, Phoenix, Florida and California were shooting to the moon…Dallas plodded along with a great economy, solid employment, good cash flows…. and boring stability.
Then, when the sub-prime bomb detonated and all those high-flying appreciation markets imploded….
Dallas just sat there.
Sure, there was an increase in foreclosures, a decrease in values and a decline in job growth.  But compared to the rest of the country's pneumonia, Dallas only caught a cold.  And it quickly recovered.
Long time listeners know that this is when Dallas caught our attention.
Just like in human relationships, your relationships with markets will be tested.  And when the chips are down, you find out fast who your friends REALLY are.
In the Great Recession, Dallas demonstrated its dependability.  Suddenly, boring was beautiful.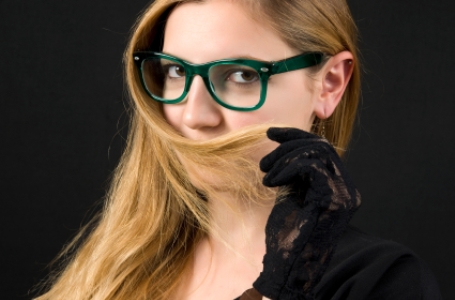 Over the last five years, we've discovered a whole new sexy side to Dallas.  It's been one of the leading appreciation markets coming out of the Great Recession.
It turns out that we weren't the only ones who suddenly got interested in Dallas.  Wall Street hedge funds got heavily involved.  So did Mom and Pop real estate investors from all over the world.
The lesson is that solid fundamentals will almost always leads to a solid trend.
The bigger lesson is that if you focus on fundamentals…the inner beauty of a market…and not just the glamorous make-up of a hot trend…you can catch a rising star.
Today, Dallas is hardly a secret.  Investors worldwide know Dallas real estate is a great place to store and build wealth.  So it's no surprise that 11% of the home sales are to foreigners…or that hedge funds have bought up thousands of properties.
Does that mean that the deals in Dallas are done?
Not necessarily.  But they're harder to find.
So getting into the deal flow in ANY market is essential…and even more so in a high demand market like Dallas.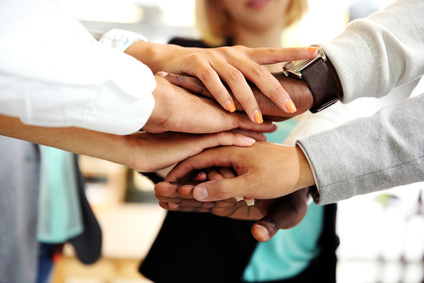 The key to getting into the deal flow is having great relationships with well-connected people in the local market.  The closer to the street they are, the more likely they are to find the opportunities others overlook.
So listen in to this episode to hear from two real life pros who live in the trenches in the Dallas Metro…and if you decide Dallas is a market you'd like to explore, make plans to join us for a fun-filled field trip!
Listen Now :
The Real Estate Guys™ radio show and podcast provides real estate investing news, education, training and resources that help real estate investors succeed.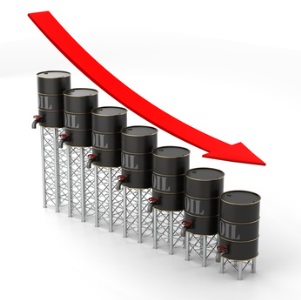 The dollar price of oil has fallen substantially as of late…just like real estate did a few years back.
Does that mean it's all over for oil?  Or is now a good time to buy?
To explore this slippery topic, we take a trip to Texas to talk oil, gas and cash flow with our favorite oil man.
In the station pumping out broadcast brilliance:
Your energetic host, Robert Helms
His slimy co-host, Russell Gray
Special guest and bona fide Texas oil man, Paul Mauceli
While it may seen obvious to some, in case you're wondering, oil and gas can definitely fall under the heading of real estate investing.
We're not talking about commodity trading, where investors are flipping in and out of futures contracts or options trying to skim a little profit from price spreads and market volatility.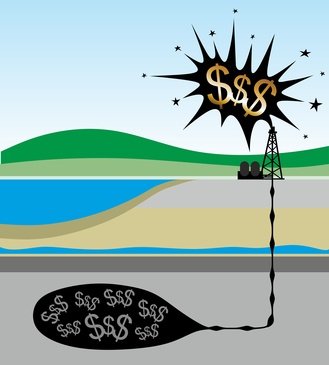 We're talking about buying or leasing a piece of land, digging a well, putting up a pump and sucking money out of the ground.
Most of the horror stories you hear about in oil and gas are rookies getting crushed by the pros in the paper markets…or by naive investors going into a high risk (and potentially high reward) exploration project.
Exploration is like venture capital investing.  You're buying into an unproven business plan.  Of course, if you strike oil, you're rich.  Just ask Jed Clampett,  But the odds are against you.
Our friend Paul Mauceli has a different approach that we like a lot better.  It feels more like investing in an existing apartment building.
The concept is simple…
Instead of buying into one single point failure make it or break project hoping to hit a home run, buy into a pool of already drilled and producing wells…just like buying an apartment building that's already leased up…and the oil (and cash) is flowing.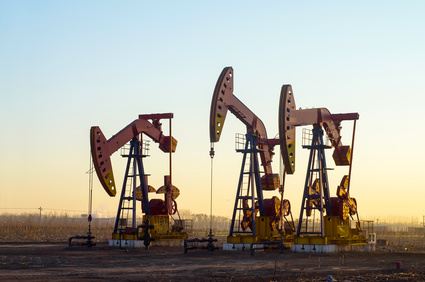 Your cash flow is based on the "rent" (the price of oil) times the number of units (barrels) less operating expenses.  These are things every real estate investor understands.
Your profitability is based on the ratio between what you pay and what you collect.   Obviously, the less you pay, the better your return.
The challenge comes when you buy and then later the "rents" drop.
Of course, this is a risk every investor takes, so it's wise to build in a little wiggle room, so you can afford to stay in the game even if the revenue declines.
Obviously, buying when rents are low can be good if the price you pay is also low…which it should be based on the lower rents.
Then later, when the rents go up, you've already locked in your costs, so your profitability is actually better.  So even though we hate to buy when prices are low (it's scary), it's actually the best time.
If you wait until the market is high, then you risk paying too much and not having enough cushion in case of a pull back in prices.
One HUGE difference between apartment investing and oil well investing is there's typically no loan on the oil well.  So you don't have to worry about foreclosure or negative cash flow.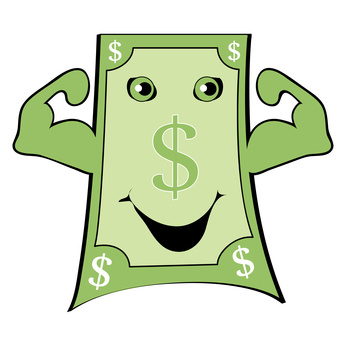 Something else to consider is the 100 year history of the U.S. dollar.  In spite of its recent "strength" (really, a reflection of a weaker Euro and an even weaker Yen), the dollar has lost 97% of its purchasing power since 1931 (the year the Federal Reserve was created).  The dollar has a 100 year history of LOSING value.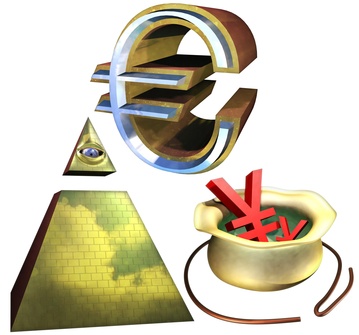 That means anything REAL purchased in 1913 (real estate, precious metals, gems, etc.) retained its value, while the dollar did not.
Right now oil is soft because of a weak domestic consumer economy, softness in China, increased U.S.production. and (allegedly) geo-political games intended to punish Russia for its aggression in Crimea.
But like real estate, you have to ask yourself:  will the long term worldwide demand for oil is likely to increase or decrease?  And is the long term strength of the dollar likely to increase or decrease?
If you think the world will use more, not less oil…and the dollar will eventually resume its 100 year trajectory down (remember, the Fed, the European Central Bank and the Bank of Japan are ALL TRYING to INFLATE…i.e., devalue their currency), then when would be a good time to buy oil wells?
Paul thinks NOW is a great time because they're on sale.  And that's hard to argue with.
Listen Now:
The Real Estate Guys™ radio show and podcast provides real estate investing news, education, training and resources that help real estate investors succeed.
What do you do when you suspect the grass really is greener in another market?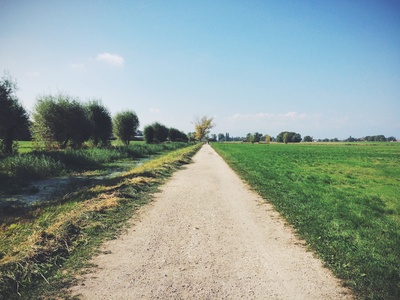 In this episode, we field (sorry, couldn't help it…and more to come) a question from a loyal listener in a far off market who's considering making a move and wants to know how.
Chewing the grass in the podcast pasture for this edition of The Real Estate Guys™ radio show:
Steering the conversation, host Robert Helms
Shooting the bull, co-host Russell Gray
It's one thing to study a market from afar and quite another to actually make the move.
But once you suspect the market(s) you're in may not be the best market for you, it's time to explore options.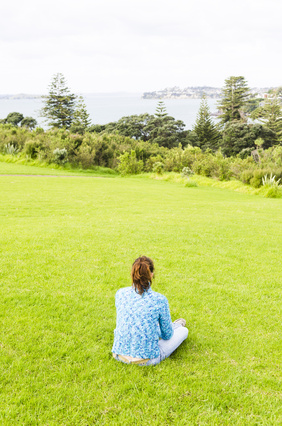 Before you pack your bags for a road trip to wherever, the first place to go is inside your own heart and mind.  This is a preemptive exercise to make sure you don't jump from the frying pan into the fire.
We've found a great rule of thumb to avoid bad moves is to focus on moving toward something positive instead of running away from something negative.
It seems simple, but often by the time the pain of your present circumstance appears, you're near the end of your pain threshold….so you're ready to run away to ANYWHERE that isn't here.
But if you're brain (conscious mind) is paying attention to your heart (sub-conscious feelings), you'll get signs far enough in advance to investigate before panic sets in.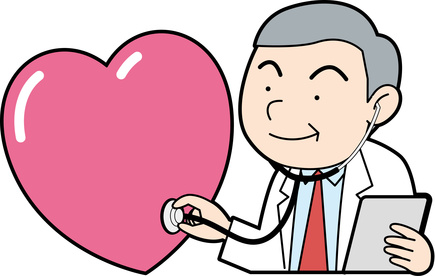 So your most POWERFUL TOOL is the question…why?
Barrage yourself with the question why until you peel back the layers of your psyche far enough to find the REAL reason why you FEEL you want NEED to make a change.
NOW you can start looking for markets, properties and business models that will truly satisfy the need you've uncovered.
With that firmly in hand, you can establish a criteria of what you're looking for.  It's a checklist you'll measure opportunities against and the more checks, the more likely the new market will make you happier.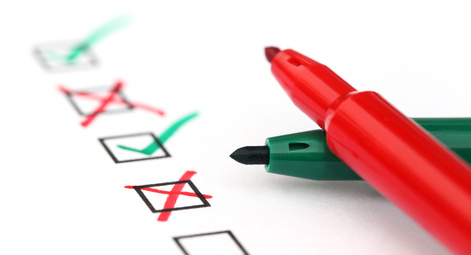 BUT…be sure to put your CURRENT market, properties and business model through the same checklist.  You might find that with just some minor adjustments, you can make it work right where you're at.
Assuming your current situation can't meet your need…or isn't worth the effort to get it there…you begin evaluating new opportunities.
Obviously, the internet is a GREAT tool for doing preliminary research.  You can watch the news for signs of the kind of activity you're looking for (migration, employment, development, leadership, etc.).
Purveyors of properties in any given market can be a valuable source of information, HOWEVER…remember, the primary motivation of property sellers is to sell you a property.
There's nothing wrong with that. After all, you WANT to own more property…BUT you want to own the RIGHT property for the right reasons.  So always look for independent 3rd party collaboration for critical facts.
Once you think a market looks good to you, look for ways to connect with people who are established there.
Sure, you can just jump on a plane and fly to an unknown market and start knocking doors…that will work.  But you'll spend WAY more time and money than necessary compared to strategically working through established networks.
That's one reason we travel all the time to capture interviews instead of take the cheap and easy route of just doing call-in interviews.  When we can get face to face with someone, we build a stronger bond, we have all kinds of relationship building off-mic interaction (usually over a beer!), and we can see the market with our own eyes.
But MOST of all, when you bond with one player in a market, you can get quickly introduced to many others.  This is HUGE.
Our market field trips are designed to create this kind of shortcut experience for listeners who are interested in the markets we visit.
Another of our favorite ways to get connected to a new market is to fly in and attend regional seminars, conventions, expos and networking events.

In a day or so…sometimes just an evening…you can can get all kinds of market data, meet people you can start relationships with, hear all kinds of anecdotal stories, and find sources of deals and services you'll need if you decide to move some or all of your investing focus there.
Note:  Remember…YOU don't have to move there…just your money.  You can "Live where you want to live, but invest where the numbers make sense." 
The bottom line is this is a RELATIONSHIP business.  So get to know YOU first.  Then go to a market and make like-minded friends and before long, you'll get a "feel" for the market, you'll be in the deal flow, and one day you'll wake up and feel right at home…no matter where you call home base.
Listen Now:
The Real Estate Guys™ radio show and podcast provides real estate investing news, education, training and resources that help real estate investors succeed.
There's lots of news affecting real estate investors…and most of it doesn't have anything to do with real estate.
In this episode, we read between the headlines to what's in the news that real estate investors should be paying attention to.
In the broadcast newsbooth for this informative edition of Clues in the News:
Your anchor and host, Robert Helms
His dead-weight co-host, Russell Gray
In case you were in a coma the first week in November, the Republicans took over the U.S. Congress by winning a majority in the Senate and strengthening their hold on the House of Representatives.
Maybe that makes you happy.  Maybe it doesn't.  But it doesn't really matter how you, or we, feel about the results.  It happened.
So the next questions are…what does it mean, what happens next, and how is it likely to affect real estate investors?
The Election Results are a Barometer of the Mood of the Market
We think it's pretty obvious the electorate isn't happy with the state of the Union.  After all, happy prosperous people don't vote to rock the boat if everything is smooth sailing.
So all's not well on Main Street in spite of a booming stock market, allegedly low unemployment and continued low interest rates.
Since your tenants are part of the electorate, we're guessing their pocket books aren't overflowing with joy…or money…right now.  So we continue to favor affordable markets and product types, and nothing in the election or other news changes our mind.
The Maestro Sings a New Song
As we discussed in a recent blogpost on Alan Greenspan's Shocking Confession, Alan Greenspan seems to agree that Fed policy hasn't done much to help the real economy.  No wonder the voters threw a fit.
Also, Greenspan said that the timing of rising interest rates might be outside the Fed's control.  If so, this affirms that it's a good idea to grab as much cheap money as you can reasonably control with conservative cash flows and lock in fixed rates for the long term.
Last, but FAR from least, according to the Wall Street Journal, Greenspan said, "gold is a good place to put money these days given its value as a currency outside of the policies conducted by governments."
Considering gold was tanking as he was talking, it seems like Alan Greenspan is concerned about "the policies conducted by governments".
So in spite of the dollar's recent surge and gold's recent decline, for long term investors, it seems that even Alan Greenspan is a fan of real asset investing.
Maybe one of the governments he was talking about is Japan…
Bank of Japan Stuns Financial Markets with Massive Stimulus
So the whole world watches the Fed announce tapering and then, to many pundits' surprise, actually do it…all the while touting the "robust" U.S. economy (funny…seems no one told the voters, who apparently missed the memo).
Then, as soon as the Fed's expected tapering is done, the Wall Street Journal reports Japan's "stunning" announcement of a MASSIVE stimulus package.
According to the Wall Street Journal article, "Japanese policy makers jolted global markets" by taking "Japanese economic policy into the uncharted territory of extreme stimulus".
How extreme?
Well, according to Bloomberg, who also published an article on the move, the Bank of Japan "plans to buy 8 trillion to 12 trillion yen ($108 billion) of Japanese government bonds per month."
For perspective, the QE that the Fed just finished started at $85 billion per month and tapered down.  That means the Japanese QE is 27% bigger than the U.S. program at it's PEAK.  That's massive, especially considering that the Japanese economy is only 1/3 the size of the U.S.
The Bloomberg article quoted the chief economist at Japan Macro Advisors as saying, "The BOJ is basically declaring that Japan will need to fix its long-term problems by 2018 or risk becoming a failed nation."
So we have a few observations…especially if you're sitting there thinking, "What the heck does Japan have to do with my rental house on Main Street, USA?"
First, we're in a GLOBAL economy.  Just think about how much foreign money is buying U.S. stocks, real estate and bonds.  Not to mention, how many Japanese companies employ U.S. workers?  And how many U.S. companies earn profits selling to Japanese businesses and consumers?
In a global economy, when a major component (Japan is #3 behind the U.S. and China) fails, EVERYONE is affected.
Right now, no one is saying Japan will fail.  And if it did, no one knows for sure what that looks like for everyone else.  But it bears watching, which is why we are.
Also, Japan has been a major purchaser of U.S. Treasuries.  In fact, according to the Unites States Treasury website, Japan is the second largest owner of U.S. debt behind China.  If we had to guess, we wouldn't be surprised to see some of all that stimulus end up in U.S. Treasuries.  After all, if the Fed and China are curtailing purchases, either bond prices will drop (interest rates will rise)…or someone (Japan?) will need to fill the void.
The point is that when ANY central bank prints gobs of money and buys bonds, it affects interest rates for everyone…including Main Street real estate investors.
But it isn't just bond prices and interest rates which are affected…
Back to the Wall Street Journal article, which says that the Bank of Japan will expand its asset buying program to include "not just more government bonds, but also stocks and real-estate funds."
In our travels, we talk to lots of Main Street real estate investors and agents.  We hear reports all the time that foreign buyers concerned about the safety of their money are parking it in U.S. real estate.
Obviously, when any central bank is printing money like crazy, smart investors in ANY nation move quickly to get into real assets. But here's where it gets a little complicated.
Right now, the dollar is "strong" because major currencies like the Yen and the Euro are being destroyed faster than the dollar.  So any commodity denominated in dollars gets cheaper (gold, silver, oil, etc).
Worse, there's strong sentiment, if not substantial proof, that nearly every asset market is largely manipulated by central banks, which makes investing in many asset classes a risky business.
So, in addition to the cultural appeal of real estate for Asian investors, even die-hard paper asset investors are looking at real estate as a solid place to store and build wealth.
In addition to foreign capital moving into U.S. real estate, lending is starting to loosen up both in government and private loan programs.  This means more purchasing power moving into real estate.
We think this is bullish for real estate prices in the near term, though it will be mitigated by the weakness of U.S. home buyers.
But before you get too excited about all the equity happening to you, remember to pay attention to rents.  Because right now, asset values are growing faster than incomes.  This means housing is becoming less affordable for both renters and home buyers.
The last time this happened, lots of us made tons of money on appreciation (get ready, because equity is happening again), but real estate quickly went from being a sound investment to simply being another hot money wave to ride.
We're not saying don't ride it.  Quite the contrary.
Just remember to structure your deals so that when the wave goes out again (and it will)…that you can hold on for the long term.  When the tide goes out, everyone can see who's been swimming naked.
Meanwhile, we'll be here watching the headlines for Clues in the News.
Listen Now:
The Real Estate Guys™ radio show and podcast provides real estate investing news, education, training and resources that help real estate investors succeed.
The Real Estate Guys™ just returned from the New Orleans Investment Conference where we (and some of our listeners) had a chance to hear from the Maestro himself, Dr. Alan Greenspan.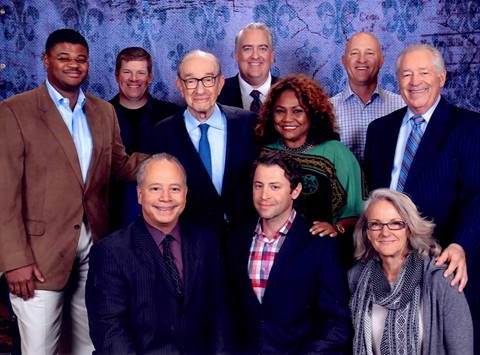 If you're a long time follower of The Real Estate Guys™ radio show and blog, you know we pay close attention to the Federal Reserve because of it's strong influence on interest rates, the value of the dollar, and asset prices (like real estate).
In fact, many economists and market pundits believe Alan Greenspan's policies when he headed up the Fed (1987 to 2006) led to the real estate boom and ultimate bust in 2008.
Coming into the conference, we'd heard rumors that Greenspan was singing a strikingly different tune…about a great many things…than when he was at the helm of the most powerful financial institution on the planet.
Now it should be plainly obvious that Fed policy is hugely important to everyone who owns an asset, runs a business, earns a paycheck, has a savings account or pays on a loan.
So now that he's on the outside, knowing exactly how it works on the inside, what is Alan Greenspan saying today about the Fed, the dollar, the future of interest rates, and what investors can and should do?
First, he says the bond-buying program known as QE didn't help the "real economy" (i.e., jobs for the middle-class, real wage growth, or increasing purchasing power and consumer demand).
However, he admits QE did boost asset prices.  So stocks, bonds and real estate are all artificially higher because of easy money.
In other words, the Fed helped the rich get richer, while doing nothing for the middle-class and poor.
But as if THAT admission wasn't enough, the Wall Street Journal's article covering Mr. Greenspan's speech to the Council on Foreign Relations on October 29th said this:
"He also said, 'I don't think it's possible' for the Fed to end its easy-money policies in a trouble free manner."
Shortly after Greenspan's comments, the Fed announced the end of its bond-buying program known as Quantitative Easing (QE).
Does this mean trouble is coming?
(Before you hit the panic button, remember that the flip side of every problem is an opportunity, so "trouble" is usually only bad for the unprepared…)
As real estate investors, not only do we care about jobs, wage growth and purchasing power (after all, it's hard for unemployed poor people to pay rent), but we also care about interest rates.
So what does Alan Greenspan have to say about the future of interest rates?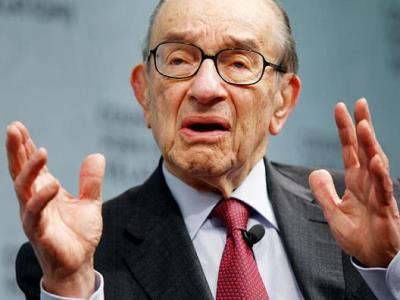 Back to the Wall Street Journal article…
"He said the Fed may not even have that much power over the timing of interest-rate increases."
"'I think that real pressure is going to occur not by the initiation of the Federal Reserve, but by the markets themselves,' Mr. Greenspan said."
What does THAT mean???
We've covered this in detail in previous blogs (just search our site for "Fed"), but the short of it is that without the Fed using QE to create demand by bidding (and buying) U.S. bonds, someone (the market) is going to have to step up and buy them…because if they don't, the lack of bidding will cause bond prices to drop.
And when bond prices drop, interest rates rise.  So if the markets don't bid strongly enough on bonds, then no matter what the Fed says, the markets will decide when and how much interest rates rise.
In other words, how the market feels about the quality of the debt (the likelihood of being repaid) AND the quality of the currency the debt is denominated in (purchasing power) makes a BIG difference in what yield investors will demand from the borrower.
Right now, investors still consider U.S. Treasuries as "safe".  That is, there's very little probability of default…in spite of past political posturing over debt ceilings. That's because the Fed can print as many dollars as it takes to pay off the debt.
But when that happens, it reduces confidence in the dollar itself (the quality of the currency).  Because just like when a company issues more shares of stock against the same earnings and assets, the value of each share (in this case, dollar) is diluted.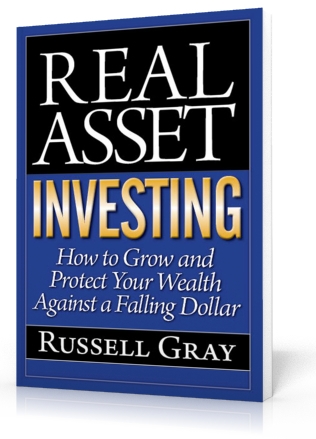 As we chronicle in our special report, Real Asset Investing – How to Grow and Protect Your Wealth in the Face of a Falling Dollar, there's already been substantial moves away from the dollar and dollar denominated assets and trade.
China has signed bi-lateral currency swap agreements with virtually every major country, which essentially facilitates their international trade without having to use dollars.  And China is the world's second largest economy to the U.S….and closing fast.
Meanwhile, China and Russia have been stocking up on gold as fast as they can.  It seems they'd rather hold their savings in a tangible asset versus a paper asset…like the U.S. dollar or dollar denominated Treasuries.
And what does Alan Greenspan have to say about gold?
Back to the Wall Street Journal article….
"Mr. Greenspan said gold is a good place to put money these days given its value as a currency outside of the policies conducted by governments."
It seems Alan Greenspan is a fan of real assets.  He sounds more like Jim Rickards (author of The Death of Money) than a former chairman of the Federal Reserve.
Yet gold tanked after the Fed quit QE!  And other real assets like real estate and oil have also been sliding.
So is Greenspan wrong…or does he know something is coming that will change the value of the dollar?
It seems that Greenspan is warning us that interest rates are likely to rise before the Fed is ready.  And if that happens, the Fed is likely to get back in the bond buying business to stop it.  Peter Schiff says there will be more QE programs than Rocky movies.
And every time the Fed exits QE, only to come back and do it again…and again (remember, this was QE3 with an Operation Twist thrown in between 2 & 3 for good measure), at some point the world loses faith in the dollar.
When THAT happens, interest rates go up, the dollar falls, and real assets like gold, housing, farmland and energy will be in demand…not just for their utility, but for their ability to retain value as currencies like dollars, euros and yen fail.
Fortunately, real assets are on sale right now.
The Real Estate Guys™ radio show and podcast provides real estate investing news, education, training and resources that help real estate investors succeed.