It's said the only things which are certain are death and taxes.
We think this could be modified to DEBT and taxes….especially when you consider the relationship between the two.  BUT…we'll put our tin-foil hats in our lead cased fire-proof safe and focus on the tax…er, task…at hand.
We were out in the Phoenix area to visit Robert Kiyosaki and decided to pay a quick visit to a nearby friend and tax guru.  We'd heard there was a new regulation all real estate investors need to know about…
Talking taxes in the top of office to Tom's tower…
Your regular host, Robert Helms
His irregular co-host, Russell Gray
CPA, best-selling author and Rich Dad Advisor, Tom Wheelwright
Let's face it…taxes are NOT the most titillating topic.  After all, we'd all much rather focus on MAKING money, than spending dozens of hours and thousands of dollars tallying up how big a slice to send to the tax man.
And of course, just when you think you've got everything dialed, the tax man changes the rules of the game and hopes you're not paying attention.  It's a constant and unproductive game of cat and mouse.
SO…
If you decide to play, you'll need to find a way to keep up on the changes.  And then organize your activities to utilize EVERY deduction you're entitled to.  That's why you want a great tax advisor on your team.
Robert Kiyosaki makes a lot of money.  The guy he depends on to minimize the tax bite is Tom Wheelwright.

Tom's a bit of a nut job.  He actually LIKES taxes.  Weird.  But there's no accounting for taste.
But thankfully, guy's like Tom are out there.  And he pays attention to all the things that affect real estate investors.  So when he called and told us about some new tax regulations, we wanted to learn more.
Of course, we brought along our microphones and captured the conversation…because that's what we do.
Keep the Main Thing the Main Thing
When it comes to taxes, it's so easy to focus our efforts on paying LESS.  Sounds good, right?
Of course, the easiest way to pay less tax is to make less money…so be careful what you wish for.
Tom says your focus should be on MAKING MORE MONEY…and that's also true when selecting an advisor.  That is, your advisors are investments…just like your real estate…and you should select them based on their potential to MAKE you money.
It's a subtle, but important difference.  Otherwise, the temptation is to think of them as an expense…hire the cheapest, and get costly results.
The goal is to INCREASE the amount of money you pay for advisors, taxes, interest and insurance…and have those investments decrease as a percentage of your income.
To Change Your Tax You Must Change Your Facts
This is no different than the person who buys a horrible property in a terrible area and rents to the tenant from hell…then shows up at some poor property manager's doorstep with a problem they need fixed.
In other words, if you want the property's performance to improve, the conditions and circumstances need to change.  A property manager can only do so much with a bad situation.
The same is true for your taxes.
To get a beneficial tax result, you need to create better factual circumstances.  But it's much harder to rewrite history, so it's wise to understand basic taxation principles in ADVANCE, and then conduct your affairs in such a way that you create the most favorable tax result as you go along.
Obviously, this means getting an education and working closely ALONG THE WAY with your tax advisor.
Duh.  But knowing you need to do it and actually doing it are two different things.  So DO IT.
This Promises to Be a Crazy Tax Year
Tom tells us there are a number of items which are making tax filing a little more…taxing…this year.
The biggie is the new repair regulations.  Without getting lost in the weeds, the short version is that the IRS has issued new regulations designed to clarify a specific area of tax law which affects ALL real estate investors and most small business owners.
It has to do with how certain expenses are classified and whether they are treated as capital or ordinary expense.
Yeah, we don't get it either.  That's why you need a guy like Tom.
The point is that if it affects you…and if you own investment real estate, it probably does…then you'll have to file one (or more!) of Form 3115 Change of Accounting Method.  So be sure to ask your tax advisor before you file for 2014.
The Affordable Care Act is making things more complicated for individuals and small businesses this year also.  But that's been all over the news, so you're probably aware of it.  If not, your tax advisor will help you.
A couple of other items Tom says to keep an eye on are President Obama's proposal to charge capital gains tax at death (yes, it's true…death and taxes together again);  and a proposal to change the "carried interest rule", which would effectively cause real estate developers to pay ordinary income tax on certain items which are currently classified as long term capital gains.  Ugh.
So listen in to CPA Tom Wheelwright and find out what's happening and how it affects you!
Listen Now: [sc_embed_player fileurl="http://traffic.libsyn.com/realestateguysradio/New_Tax_Regulations_Every_Real_Estate_Investor_Must_Know.mp3″]
The Real Estate Guys™ radio show and podcast provides real estate investing news, education, training and resources that help real estate investors succeed.
Exclusive Robert Kiyosaki Second Chance Interview
Like him or not, Robert Kiyosaki has had an ENORMOUS impact on the world. Kiyosaki's signature book, Rich Dad Poor Dad is the greatest selling personal finance book in the history of the world.
Over the years, we've become good friends with Mr. Kiyosaki.  He's far more cerebral and complex than you might imagine.  In fact, he's downright brilliant.  So yes, we're fanboys.
In his latest book, Second Chance, Robert Kiyosaki reviews the past, analyzes the present and predicts the future.
And like Peter Schiff, Robert Kiyosaki is not afraid to go on the record with controversial predictions.  Check this out…
So when we heard that the Robert Kiyosaki Second Chance book was out, we jumped in our semi-private jet (the one we share with 145 other people and affectionately call "Southwest") and landed in Scottsdale to sit down face to face with the Man himself…
In the Rich Dad Radio studios talking the past, present and future of the global economy and what it means to you:
Your very present host, Robert Helms
His past-his-prime co-host, Russell Gray
The best-selling financial author in the history of the world, Robert Kiyosaki
---
Listen
Subscribe
Broadcasting since 1997 with over 300 episodes on iTunes!
Review
Like the show? Help us reach new listeners by leaving us a quick review on iTunes. It takes just a minute of your time, and it would really help us out. Thank you so much!! (Don't know how? Follow these instructions.)
---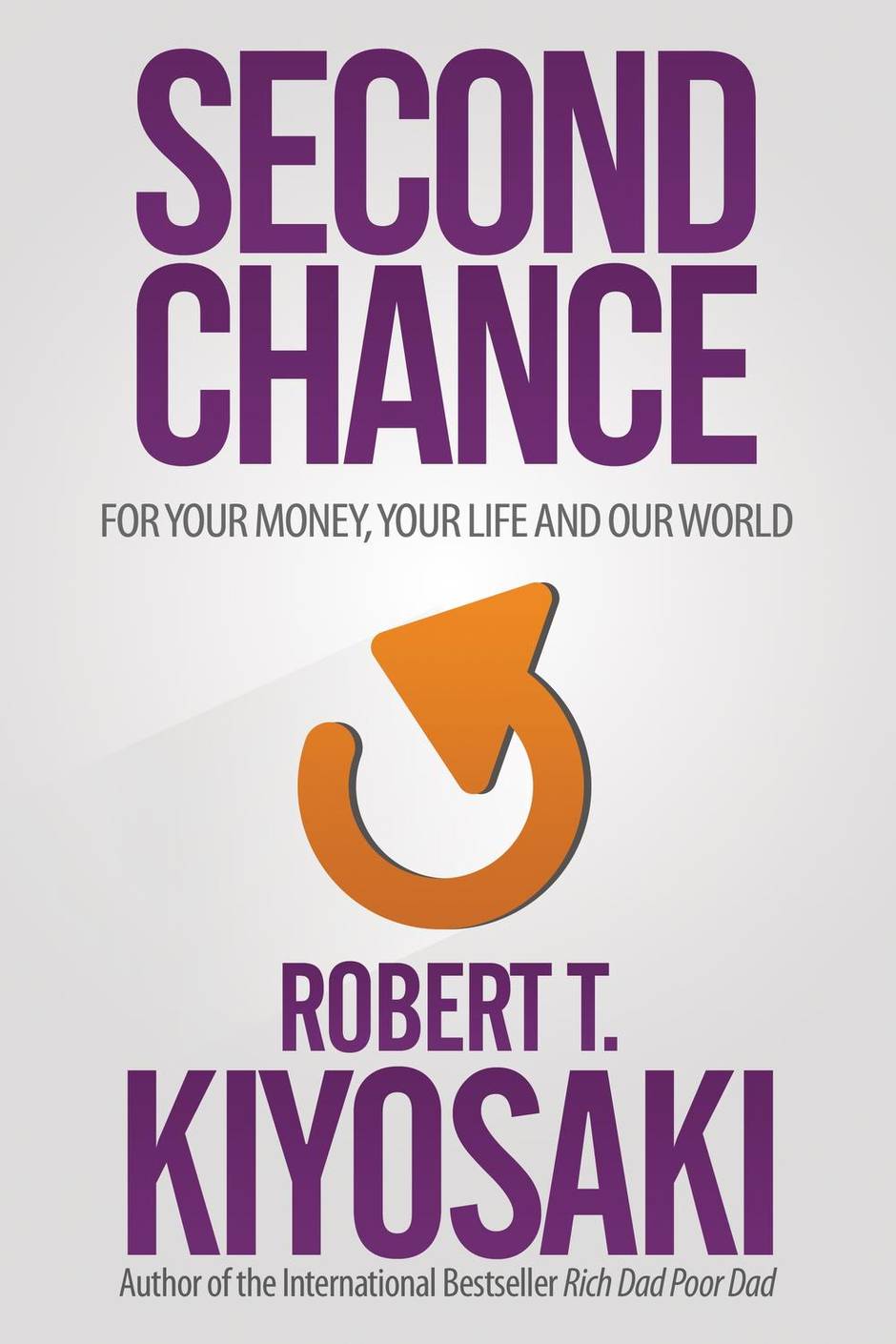 You might be wondering if Robert Kiyosaki has anything left to say…after all, he's written a gazillion books.  And if you've read any of them, you probably recognize some recurring themes.
So is Second Chance just really just a second chance for Kiyosaki to ring the cash register again with a souped up retread of Rich Dad Poor Dad?
Well….no.
First, Robert isn't really money motivated.  Otherwise, he'd make us pay him a big fat fee when he appears at our events.  And he doesn't.  He already has tons of money.
The Robert Kiyosaki we've gotten to know is mission minded.  He REALLY wants people to understand how to play the financial game in a practical way.  And he feels strongly that financial training is a HUGE missing part of the world's educational systems.
Second Chance explains, with data (charts and graphs), where we (primarily the U.S., which has in turn infected…er, impacted…the world) came from;  where we are now…and then looks forward to where we're headed.
The data is credible.  The picture it paints is disconcerting.  But if you care about your financial future, you need to look at it.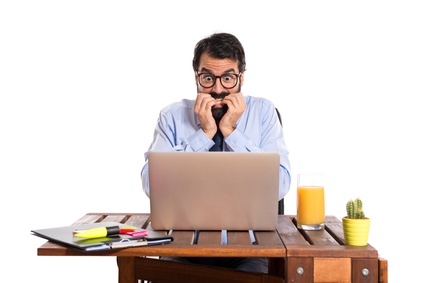 For the unprepared, the future will be "messy".
For those who can see what's coming and organize their resources, and develop the skills, knowledge and relationships to prosper…the future has hope.
And the first step towards preparation is education.
So Kiyosaki gets into the mechanics of the financial system…how the educational and financial institutions have worked (conspired?) together to create paradigms which don't empower prosperity for the average person; and then he predicts what he thinks will happen and why.
Then most importantly, Kiyosaki shares what anyone alert and brave enough can do to not just survive, but thrive, as major changes occur globally.
Is it alarming?  Yes.
Is it gloom and doom?  No.
The past provides case studies we can learn from to predict the future.
The present is what we have to create the future we want…but it must be based on the realities of what's happening around us.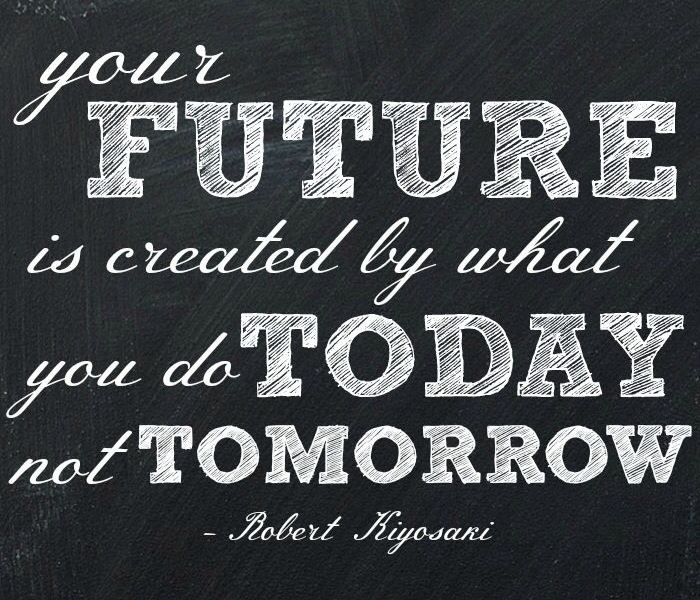 For example, global debt levels are astronomical.
Central banks worldwide are engaged in what James Rickards calls "Currency Wars".
These policies have a direct impact on interest rates, job creation, food and energy prices, asset values (stocks, real estate, precious metals, etc.), and financial system stability (or better stated…instability).
Some will get rich.  Many will become poor.  BOTH very DIFFERENT outcomes will occur in the SAME set of circumstances.
How can that be?
One of the things we've most enjoyed learning from Robert Kiyosaki is a generalized principle he learned from futurist Bucky Fuller (whom Kiyosaki dedicated Second Chance to)…
Unity is plural and at a minimum, two.
Noodle on that for a moment.
In other words, to see the WHOLE, you must see ALL sides.  In the Robert Kiyosaki Second Chance book, he uses the analogy of a coin…saying there's heads, there's tails….and there's the edge.  And only when you stand on the edge can you see the whole.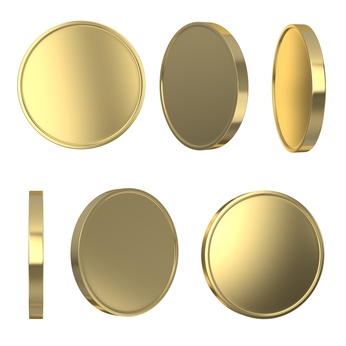 In the future, there will be winners and there will be losers.  Some will be prepared and profit.  Others will be unprepared and be impoverished.  Same world.  VERY different results.  You MUST decide which side you want to be on.  And no decision IS a decision.
None of us can stop the future.  The forces are too great.  But we can stand on the edge and see the opportunity in every problem.
So yes, Kiyosaki draws attention to the problems.  But he also shines the light of hope on the opportunities…and in this case, it starts with financial education…something that is readily available to anyone willing to seek it out.
That's a good thing, because we all need a Second Chance.
---
Listen on YouTube
Want More?
The Real Estate Guys™ radio show and podcast provides real estate investing news, education, training and resources that help real estate investors succeed.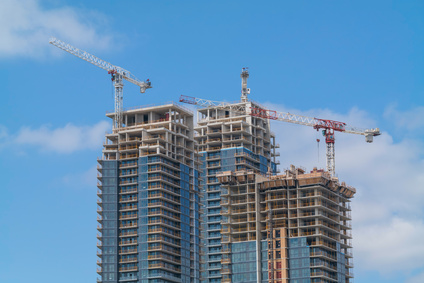 Every magnificent building begins with a vision and blueprint.  It would obviously be a chaotic disaster to simply grab whatever materials were within arms reach and start hammering, sawing, nailing and painting.
Yet, many investors take very little time to really think about how to design a portfolio which supports their vision for their lives.  After all, the portfolio is supposed to serve you…and not the other way around.
On the broadcast couch to peer into the how and why of getting in touch with your inner investor: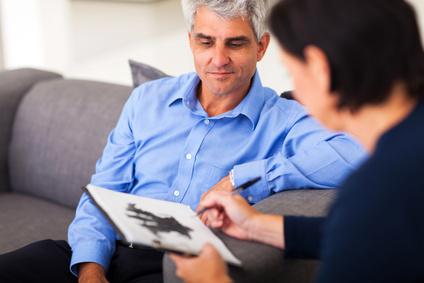 Your psychiatrist of speech and host, Robert Helms
His psychotic co-host, Russell Gray
The calm and sage Godfather of Real Estate, Bob Helms
Real estate investors are unique animals.  Typically deal junkies, they gravitate towards the closest opportunity and dive right into the deal analysis and negotiation.  And who can blame them?  It's fun!
However, most of the time the closest opportunities are wherever you happen to live.  That's fine if you happen to live a in a great market with the right mix of drivers, demographics, and supply and demand dynamics most likely to produce the financial performance you're after.
And this isn't to say you can't make money with real estate in almost any market…because you can.
But being an investor is about a whole lot more than simply making money.  It's really about building a portfolio that pays you to live how you want to live.  And this is an important distinction.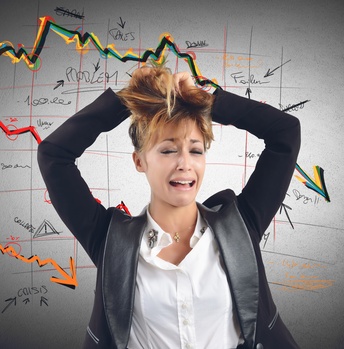 We've known investors who've built big portfolios that hemorrhage cash flow and are worth millions.  But they get up HATING every day of their lives because they are obligated to people and responsibilities that are driving them crazy.
Of course, they can sell the whole portfolio, take the tax haircut and park all their cash in the bank at next to zero interest.  But this obviously has its own set of problems.
So we think the better solution is to (quoting from Stephen Covey's classic book Seven Habits of Highly Successful People) begin with the end in mind.
We call this "vision"…what does the finished product (or in this case, portfolio) look like when it's perfect.  THAT's what you're working to build.
Of course, that's hard work and requires much introspection and thought.  It's nowhere near as fun as wheeling and dealing for properties.  And that's why so few investors take the time to do it.
So what are some practical tips for getting clarity of vision?
First, think about what's important to you.  That's your Mission…and it has two parts, internal and external.
Your internal mission is what you want the portfolio to do for you.  It's a common mistake to think it's just money.  The idea being that if you just have enough money you can buy whatever lifestyle you want.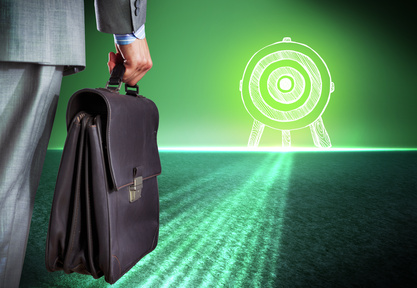 That's not necessarily true because the money machine requires operation and maintenance.  And if you build it wrong, it will require you to engage in activities you don't really enjoy.
So think of your internal mission as how you spend your time, who you interact with, where you are or are required to travel, where you live, whom you support (dependents, charities, government), and what topics and trends you need to stay on top of.
There's no free lunch.  You'll need to exert effort and energy in building and managing your wealth.  That's the bad news.
The good news is that if you build it right, it's not work.  It's a hobby you enjoy.
Now, your external mission is simply what you want the portfolio to do for the world.  This is what you trade to get what you want the world to do for you.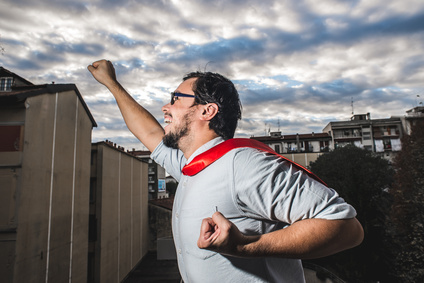 Maybe you want to provide low cost housing or fix up dilapidated neighborhoods.
Or maybe you want to create magnificent luxury hotels that provide a 5 star experience to the uber-rich and pull money into your local economy.
Perhaps your mission is to have assisted living facilities that help elderly people stay in a real home near their family instead of being shuttled off to an institution.
You get the idea.  There are LOTS of ways to make money.  But what's your MISSION?
You can see that when you're clear on your mission, there are many things you might have a chance to do, but shouldn't because they are actually distractions which knock you off course.
Values also play an important role.
For example, you could go into the business of making hard money loans to desperate borrowers with the hope of being able to foreclose and seize the property for pennies on the dollar.  Many opportunistic investors obtain wealth by taking advantage of someone else's misfortune.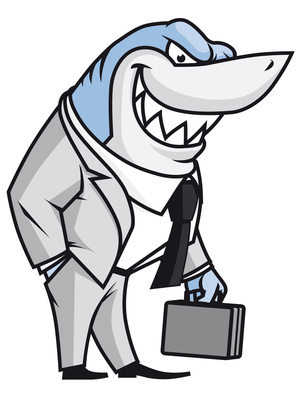 We're not judging, but that's very different than making hard money loans to help under-qualified borrowers hold onto their property and get back on their financial feet. Obviously, if your values are win-win, if this borrower gets in trouble you're first response would be to work something out if possible…not pounce to grab the asset.
And maybe you just could never bring yourself to foreclose on or evict a family.  If that's true, then you probably don't want to make residential property loans or own residential rental properties.  Maybe self-storage,  or retail / commercial would be better.  You may find it less distasteful to evict boxes or a failing business.
So thinking about who you are, what you're REALLY trying to accomplish for your self and the world, and what you're willing (and not willing) to do, will provide the clarity you need to recognize the appropriate strategies and tactics to build a business and portfolio which fits you best.
Listen Now:

The Real Estate Guys™ radio show and podcast provides real estate investing news, education, training and resources that help real estate investors succeed.