Unless you just stepped out of a flying Delorean, you've probably heard that China has ascended to the threshold of taking its place among the economic elite in the world.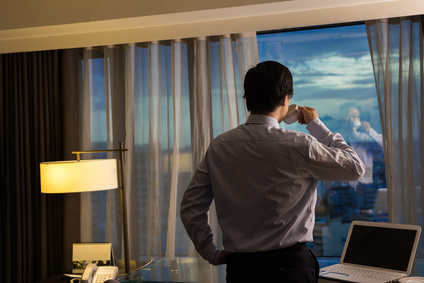 But the story in the East is even bigger than China…
In The Real Estate Guys™ radio show covered wagon to look East and talk investing:
Your wagoner host, Robert Helms
His wagon pulling Co-Host, Russell Gray
Special Guest, Sovereign Man's Chief Investment Strategist, Tim Staermose
Way back when, Europe…and England in particular…was the mature, established economic power of the world.
The explorers, pilgrims, pioneers and settlers made their way West…and a little upstart continent called America became the dominant economic, political and military force on the planet.
Today, a shift East is happening…or we suppose you could say the shift West has crossed the Pacific…in any case, Asia…led by China…is rapidly ascending onto the world's economic stage.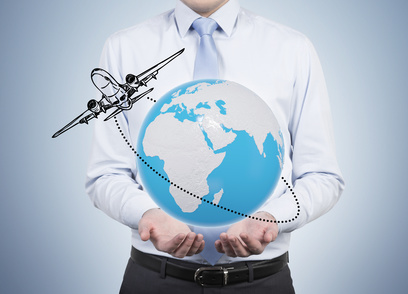 The rise of China as an economic and manufacturing powerhouse…and the growing population and affluence of places like India…creates demand for capital, commodities and other resources.
This demand has a direct impact on the cost of those resources…ALL OVER the globe…including the USA.
Additionally, the wealth being created in the East is finding it's way West.  That is, wealthy Chinese have been buying up U.S. real estate…and the Chinese government has been buying up farmland, forests, mines and gold.
Of course, to pay for all these assets, China has all but stopped accumulating U.S. dollars and Treasuries.  This DECREASES the demand for dollars and treasuries, which affects the pricing…which affects you, your loans, your tenants, your asset prices, and your cash flow.
So some days, you need to focus on the tasks at hand…nose to the grindstone, eyes in the weeds…
Other days, you need to look up and out…and consider what's out on the horizon.  Because sometimes there's a wave coming that you can ride…or can wash you away.  And often the difference is whether you're paying attention and prepared.
So listen in to our conversation with global investment strategist Tim Staermose of Sovereign Man…and consider how what's happening in the East could create opportunities for you.
Listen Now:
The Real Estate Guys™ radio show and podcast provides real estate investing news, education, training and resources that help real estate investors succeed.
Even when people stay still, time doesn't.
So today, one of the largest and most economically powerful demographics…the baby boomers…are living in "empty nests", enjoying or preparing for retirement…and thinking about things like long term care for their parents…and ultimately for themselves.
Of course, every time the baby boomers hit a new economic phase of life, they move markets.
And when they do, smart investors and entrepreneurs find ways to serve those boomers' needs…and earn great profits.
In the studio to talk about another facet of "the silver tsunami"…Assisted Living Facilities:
Your silver-tongued host, Robert Helms
His blowhard co-host, Russell Gray
Special guest, Assisted Living Facilities entrepreneur, Gene Guarino
Ever since Rich Dad Advisors Josh and Lisa Lannon showed us how they turned McMansions into cash flowing addiction recovery centers, we've been fascinated with the concept of combining business with social service with real estate.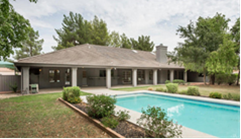 So you can imagine how excited we were when we met Gene Guarino!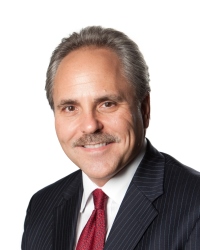 Gene is a Certified Financial Planner turned real estate entrepreneur.  And he's found a very profitable niche converting single family homes into assisted living facilities.
Even better, Gene is a a gifted teacher.  So not only does he know how to make money with assisted living facilities, he's expert at teaching others how to do it too.
The opportunity in assisted living seems obvious…when you think about it.  And once Gene brought it to our attention, the more we think about it, the more sense it makes.
After all, you've got this HUGE demographic of baby-boomers getting older.  And they happen to be the most affluent demographic on the planet.
So the opportunity to help them set up their elderly parents in a nearby home in a nice area…with 24/7 care and a "homey" feeling (versus a "clinical" feeling)…is a great way to get some cash flowing your way.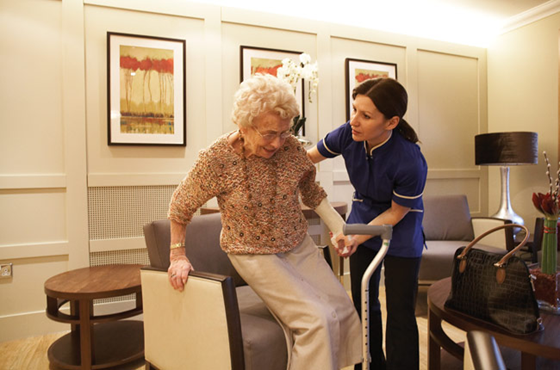 And with high income per "tenant"…and multiple tenants per home…you end up with more than enough cash flow to pay care providers…and end up with lots of extra cash at the end of every month.
So you can make enough money to pay for a very nice home…providing a valuable service to an affluent demographic who can afford to pay you…and have a tenant base who don't abuse your property, typically stay for years and are highly motivated to pay the rent on time.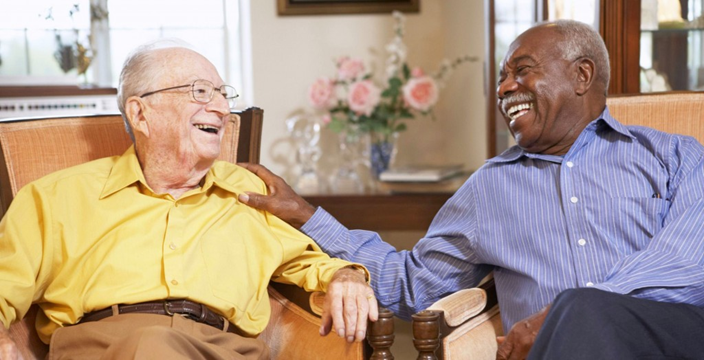 We like it.  And we think you'll like it too.
So listen in to our interview with Gene Guarino.  And when you you're done, be sure to check out Gene's webinar explaining how YOU can turn a single family home into a cash flowing assisted living facility.
Listen Now: 
The Real Estate Guys™ radio show and podcast provides real estate investing news, education, training and resources that help real estate investors succeed.
We all know shift happens…and it can be messy.
But rather than complain about it, nimble and resourceful investors find new markets, strategies and product types to keep their portfolio chugging down the track.
Of course, for professional fund managers this is nothing new.  But for most day-to-day nose-to-the-grindstone real estate investors, the idea of investing even just outside their own neighborhood can be daunting.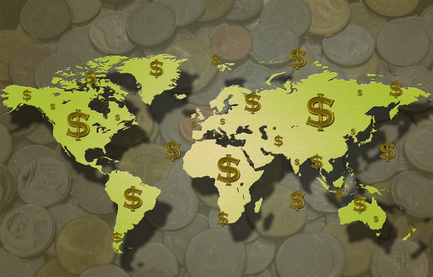 So spend a lot of time traveling around and sitting down face to face with some of the smartest investors on earth…and that's exactly what we do in this episode.
In the studio for this edition of The Real Estate Guys™ Radio Show:
Your engineer of education, host Robert Helms
His coal-shoveling co-host, Russell Gray
Special guest, noted money manager and publisher of the Gloom, Boom and Doom Report, Dr. Marc Faber
Like it or not, believe it or not, follow it or not…central bank policy around the world…and especially the issuer of the world's reserve currency, The Federal Reserve Bank of the United States…is affecting the prices of everything including stocks, bonds, mortgages, real estate…even wages.
And it isn't just the central banks.
Ever since President Nixon opened up trade with China and President Clinton signed the U.S. up for NAFTA (North American Free Trade Agreement) and the World Trade Organization (WTO), the globalization of the economy has changed the way money and prosperity flows around the world.
These macro factors trickle down to Main Street consumers (your tenants) and investors (you)…from the value and future of those dollars you're trying to accumulate…to the interest rates you pay on your mortgages…to what your building materials and labor costs…and how much money your tenants can afford to pay you in rent.
Our special guest, Dr. Marc Faber is a Swiss born magna cum laude PhD in economics.  From 1978 to 1990 he was the Managing Director of Drexel Burnham Lambert (HK) Ltd.

In 1990 he set up his own business, Marc Faber Limited, which acts as an investment adviser and fund manager.  If you watch financial TV, you've probably seen him more than a few times.
Since 1973, Dr. Faber has lived and worked in Asia…with offices in Hong Kong and a residence in Thailand.
All that to say, Dr. Faber is not only a smart guy…he's very experienced, highly regarded and he's got a VERY global perspective.
And he likes real estate right now.
Faber says we're not really in a currency "war"…because central banks appear to all be working in a coordinated effort to devalue their currencies.
This means the "money" you work so hard to accumulate is likely to lose much of its value over time.  For the U.S. dollar, that's a trend that's been going on for 100 years…and in spite of the dollar's recent "strength" relative to other currencies that are falling faster…it's probably going to continue.
So smart money managers and rich investors are looking for alternatives to currencies as place to store wealth.   Recent record auctions for fine art is an indication of this.
But you don't have to be a billionaire to see the writing on the wall…or to put yourself in a position to both survive and thrive.  Faber say you're better off with real assets…like real estate...versus paper assets like stocks.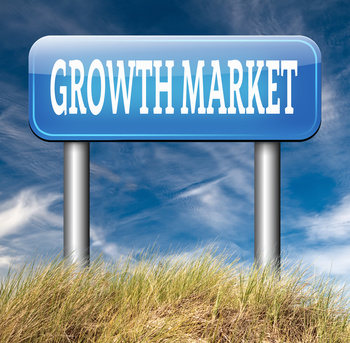 Some think he's crazy because the stock market is BOOMING.
Faber thinks the stock valuations are a big BUBBLE.  And the problem with bubble driven booms is when the air comes out, those phony values crash.  So the BOOM becomes GLOOM…and for those out of position…it's DOOM.
So listen in to our conversation with Dr. Marc Faber…and consider how you're positioned…in case the shift hits the fan.
Listen Now:
The Real Estate Guys™ radio show and podcast provides real estate investing news, education, training and resources that help real estate investors succeed.
Ever since Thomas Edison electrified the world, technology has been changing how people connect to information, opportunities and each other.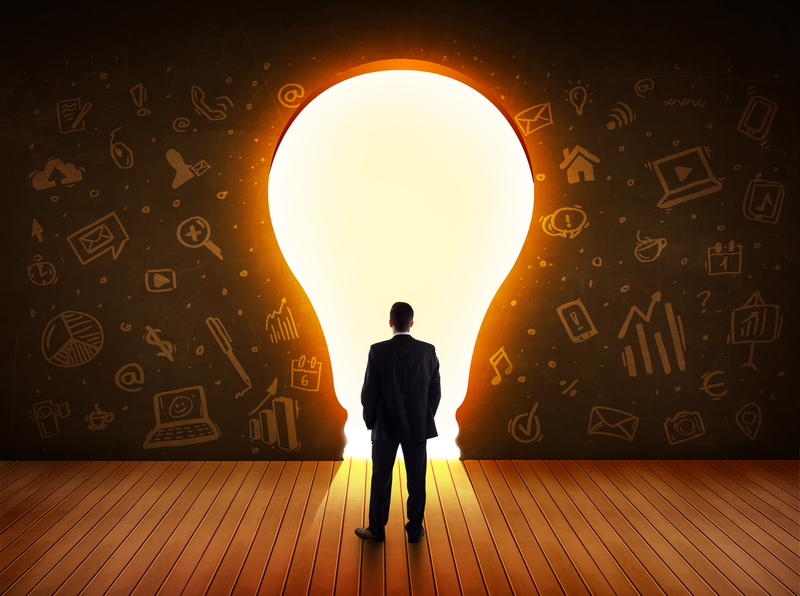 Over 100 years later, that trend continues…
And just as radio, telephones and television expanded the reach of marketers…as well as the choices for consumers…today, podcasting, webinars, websites, mobile apps and even good 'ole email…are changing how business…and investing…gets done.
Like all revolutions, there are early adopters…those intrepid pioneers who embrace the change and chart new territory.
When it comes to real estate investing education and content, The Real Estate Guys™ are happy to be among the leaders.  But we're not the only ones.
In this episode, we visit with another pioneer in virtual real estate content to compare notes…reflecting on the past and looking towards the future.
In the studio for this edition of The Real Estate Guys™ Radio Show:
Your pioneer of pontification, host Robert Helms
His unsettled co-host, Russell Gray
Special guest, host of the Creating Wealth with Real Estate podcast, Jason Hartman
The Real Estate Guys™ radio show started broadcasting on regular radio…way back in 1997.  By 2007, we were on more than a dozen stations nationwide with plans to add more.
Then a not-so-funny thing happened on the road to broadcast fame and fortune…a little setback called the 2008 financial crisis.
Our then-producer came to us and told us our advertising base was drying up…and suggested we try something new called "podcasting"…to expand our reach with less reliance on advertising.
"Great!" we said…."What's a podcast?"
Now…over 4 million downloads later…The Real Estate Guys™ radio show is heard in more than 190 countries….even though we're still on broadcast radio too…just for old times' sake.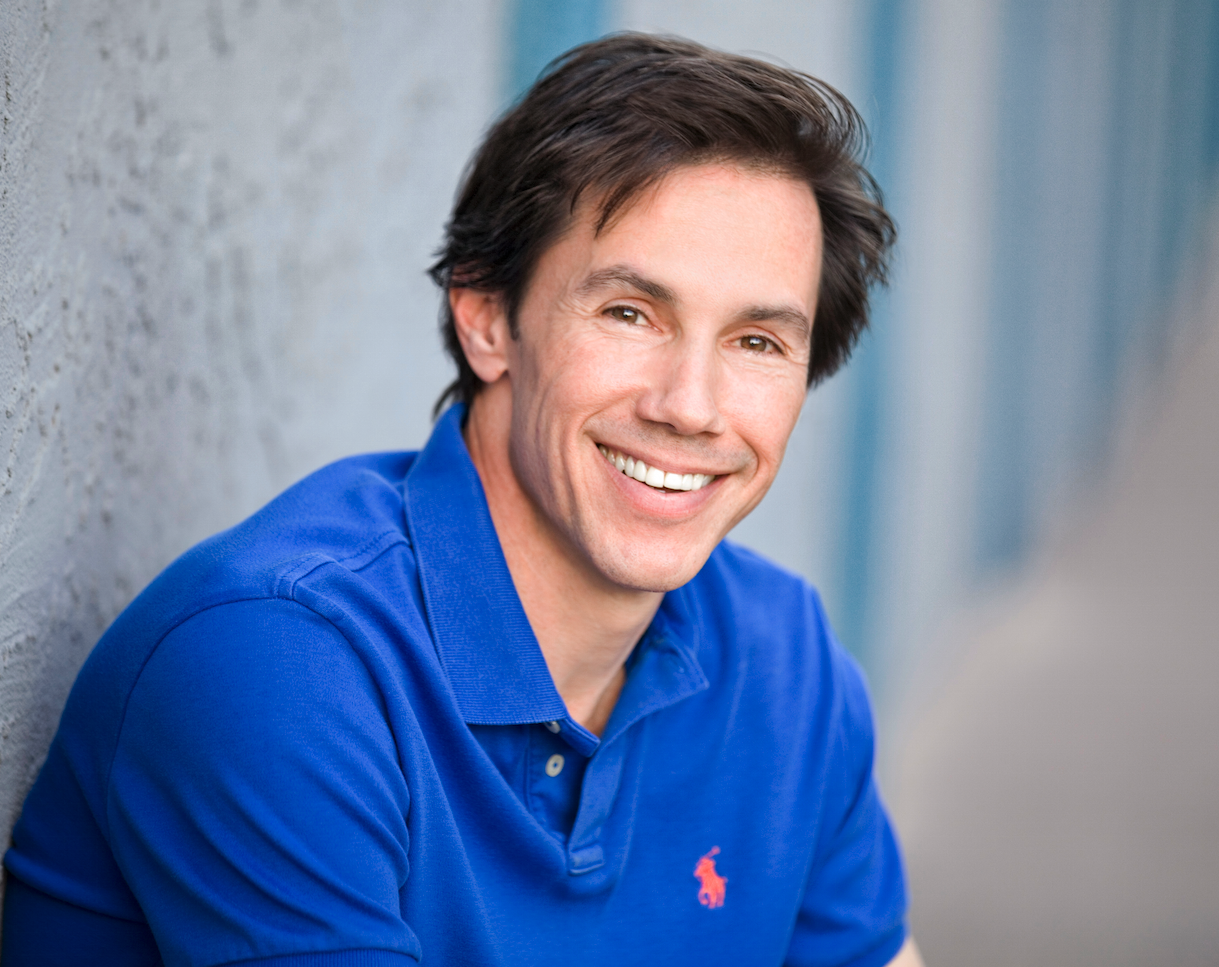 But back when we first showed up on the podcast scene…we weren't the only real estate investing content creators.  Among them was Jason Hartman.
And over the years, we noticed that Jason didn't put out just one podcast…but many…including his flagship Creating Wealth with Real Estate program…along with The Speed of Money, The Commercial Investing Show, Young Wealth and even the Holistic Survival Show.
Wow.  Jason's a busy guy!
The point is that while new media may not have achieved the prestige of traditional media…yet…it's arguably got more reach.   And it allows Main Street ideas to make their way into a marketplace that was traditionally dominated by just a few voices…arguably feeding a Wall Street agenda.
Today, thanks to new media, there's more content and more choices for consumers…and a global, highly targeted market for advertisers.
This is a powerful development….because for decades real estate investing has been both a local and an insider's game.  That means it's been difficult for investors to go outside of their own geography and network to find deals.
But the new media of real estate investing is changing that…and it's a win-win-win-win scenario.
When investors are able to affordably discover new markets and service providers through interviews and live events (like The Real Estate Guys™ educational market field trips)…they can "Live they want to live, but invest where the numbers make sense."  Great!
Of course, when real estate sellers, brokers and turnkey providers can affordably attract buyers from all over the globe, they can do more business faster…and more profitably.  Terrific!
Then you have the local communities, where money from outside comes in and fixes up dilapidated properties, builds new ones…and creates jobs along the way.  Super!
And our personal favorite…the medium by which all these parties get introduced to all the aforementioned fabulous benefits…enjoys a growing and loyal audience…which in turn attracts advertisers, sponsors and affiliates.  Wonderful.
Of course, like any new terrain…there are some new rules of the road…in terms of etiquette, best practices, etc.
Along the way, you get new players…some are hardworking, quality people who are looking to add value…and occasionally you get some short-sighted takers…who usually get found out and fade away into distant memory.
It's been said that half of being successful is simply showing up for work every day.  That's something we have in common with Jason Hartman.
Listen in as we chat with Jason…and consider how the new media revolution will continue to benefit real estate investors worldwide.
Listen Now:
The Real Estate Guys™ radio show and podcast provides real estate investing news, education, training and resources that help real estate investors succeed.
And yet another great collection of challenging questions from our fabulous listeners!
In the studio waxing down our microphones so we can surf the airwaves of radio excellence…
Your waxing on beach bodied host, Robert Helms
His wax off co-host, Russell Gray
In this edition of Ask The Guys…
Does it make sense to carry back financing with the threat of inflation looming?
Survey says…it depends!  Do the math and the math will tell you what to do.
Does size matter when flipping properties?
Hmmmm….that's a hard one.  Why should flipping properties by any different than….anything else?
Where can a young guy with a day job and not too much money get started on the path to real estate riches?
Fantasyland!  Just kidding…
A day job can be a blessing too.  After all, when you don't have much money…one of the easiest ways to get some is to borrow it.  And a day job comes in handy for that.
Is it possible to syndicate a deal with no money down?
We presume you mean none of your OWN money…and the answer is…YES!
Of course, if you have some of your own money in the deal, it may be easier to convince investors to put in their money.
Then again, if you have a "first round" of partners, the can provide the "down" money…and then the next round of investors can see that you (and your first round partners) are co-investing.
How do you choose a competent land developer?
Great question!  When you find the answer let us know…
Again, just kidding.
Finding ANY good team member is a matter of research…and often it means a referral from  someone you trust…AND is qualified to have an opinion.
And when you start interviewing prospective candidates, be sure to look at TWO things:  their COMPETENCY (credentials, track record, experience, satisfied customers)…AND their ETHICS.
A nice person who's incompetent can be nearly as bad as a top notch pro who'd steal you last dime if he had the chance.
If the dollar is doomed as Peter Schiff says, then why would it cause housing prices to fall…doesn't a weak dollar mean inflation…and RISING prices?
Ooooh…that's a REALLY great question.  And one we spend a lot of time contemplating.
The answer (as we understand it) has more to do with the VELOCITY of money…as opposed to merely the QUANTITY of money.
In short a weak dollar means it takes more of them to buy the same item…IF there is the same demand and the same cost structure.
But when a soft labor market, stagnant wages or declining purchasing power are REDUCING demand and capacity to pay…it can more than offset the weakening of the dollar.  At least in the short term.
So don't be surprised if prices fall before they rise.
How does someone avoid getting ripped off by a crooked turnkey property provider?
Don't do business with a crook.
Okay, you probably already knew that.
But like the previous question about picking a good land developer, it's important to evaluate someone's competency AND their ethics.
So the real question is:  what should you look for in a quality turnkey provider.
Great question!  And it's one we asked one of the best turnkey providers we know… Terry Kerr in Memphis Tennessee.
In response, Terry wrote a GREAT white paper called "Terry's Tips for Turnkey Rental Property Investing"…and you can get one for FREE…right now, right here.
To hear EVERYTHING we have to say about these and other amazing questions, tune in to this exhilarating edition of Ask The Guys…
Listen Now: 
The Real Estate Guys™ radio show and podcast provides real estate investing news, education, training and resources that help real estate investors succeed.