Just as ancient hunter-gatherers would migrate in search of sustenance, real estate investors today might be well-served to migrate into new markets and product types to find yields.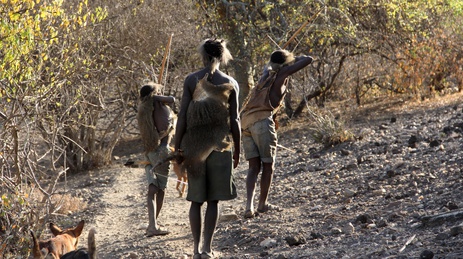 In this first episode in our series on finding yield, we go WAY outside the box of little green houses and red hotels on Main Street USA…and take a look at an eclectic assortment of global opportunities.
In the studio gathering ideas and hunting for opportunity in this episode of The Real Estate Guys™ radio show:
Your heckuva hunter and host, Robert Helms
His nut-gnawing co-host, Russell Gray
Special guest and Uruguyan attorney, Juan Federico Fischer
Special guest and Premier of Nevis, the honorable Vance Amory
Returning guest and international property broker, Jon Greene
Special guest and Myanmar fund manager, James Song
It's no secret real estate has been attracting a lot of investment capital over the last several years.  After the dust settled from the financial implosion of 2008, the most intrepid investors stepped in and started snapping up bargains.  Turns out that was a pretty good idea.
Today, while there are still deals that make sense, it's a lot harder for residential real estate investors to find bargains.
Does that mean it's time to sit out and wait for the next crash?
Only if you're a one trick pony.
But if you're open to new markets, product types and strategies, there are lots of alternatives.  In this episode, we talk to several people about investment ideas we're guessing you wouldn't have come up with on your own.
Uruguay
Up first, we talk to Juan Federico Fischer.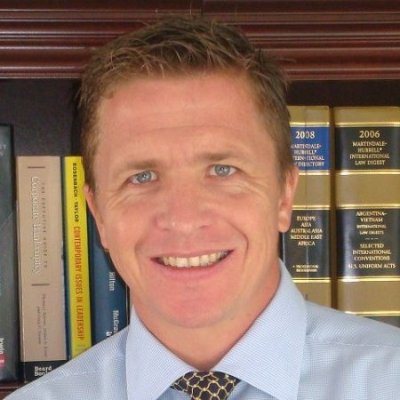 Juan is a lawyer from Uruguay.  But we like him anyway.
When's the last time you talked to a lawyer…or anyone…from Uruguay?
Juan's professional practice helps international investors understand and find real estate investment opportunities in Uruguay…and in particular…farmland.
Long time listeners know we've been very interested in farmland…anywhere…for the last few years.
Farmland investing is a great way to derive income from land, by serving a need that is even more basic than housing.  And unlike residential real estate, where you need to hone in on local jobs.  Farmland investing lets you produce your crop anywhere and the sell it anywhere.
So no matter where the hungry mouths are…and it's a safe bet the world's population is on the rise…you can own land that produces a renewable resource and tap into emerging markets.
Juan explains to us that Uruguay is extremely friendly to foreign investors.  In fact, one-third of the land is owned by foreigners and they're fine with that.  Very cool.
Uruguay is also one of the most advanced countries in Latin America with the highest per capita income.  We would not have guessed that.  But that's why we ask experts.
Nevis
Next, we sit down and visit with the Premier of the tiny Caribbean island nation of Nevis, the honorable Vance Amory.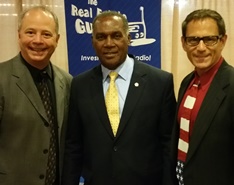 While you may not have heard of Nevis, you've probably heard of Alexander Hamilton.  He's the guy on the U.S. ten dollar bill.  At least for now.  There's been some talk about dumping Alex and replacing him with a woman.  But we digress.
So Alexander Hamilton was born in Nevis.  Jot that down.  It could end up as trivia question on a future episode of The Real Estate Guys™.
Back to Nevis…
The investment play in Nevis isn't farmland.  It's beautiful resort property….that you can rent out.
We're also fans of resort property because it's a way to collect rents from the affluent.  Just say those words.  Collect rents from the affluent.  That just SOUNDS like a good idea.

This can be great diversification for real estate investors who derive most of their income the lower middle class.
Nevis (and Uruguay also) has another cool feature which our next guest Jon Greene describes…
If you purchase a property of sufficient value (about $400,000 US), it's possible to not only get the property, but citizenship too!  That means another passport.
While not everyone is into a second (or third or sixth) passport, some people (Simon Black) think it might be a good idea.
What's REALLY cool is you can buy a property, collect rents for 5 years while (hopefully) equity happens to you…PLUS get a passport.  And then, after 5 years you can sell the property and KEEP the passport.
Of course, we'd like to keep both.  But it's nice to know that after 5 years, your Nevis citizenship is permanent, even if you decide to move your equity to another place.
Mynamar
Next…and to make sure we're showing some love to the Eastern hemisphere, we talk with James Song.
James is a principal in an investment fund in Myanmar.
Never heard of it?
How about Burma?  Like Burmese python.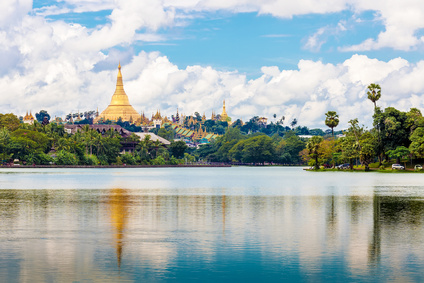 It's a long story, but Burma was once one of the richest nations in Southeast Asia.  Then it fell under a military dictatorship.  We hate when that happens.  It's usually a disaster for an economy.
In time, they got the dictator out of the way, changed their name and held free elections in 1990.  That's a start!
Of course, getting people to trust their capital to a country with a someone volatile past is a little scary.  It's like loaning money to someone with a checkered credit history.
Yet, Myanmar is a very resource rich country…including gems, natural gas, oil and other minerals.  And in spite of China's recent slow down, they're still a big consumer of natural resources, so Myanmar's close proximity to China (and India) give it some really big potential customers right nearby.
So brave investors might be willing to take the risk.
But if you're a little more conservative, before you make that "loan" to the buy with bad credit…
What if you could get an investment guarantee…up to nearly THREE times your investment?
And what if that guarantee is by the U.S. government?
You can.  And it is.
James explains the what, why and how of all this.  We just think it's amazing and certainly worth a closer look.  Or in this case, a closer listen.
So tune into this episode of The Real Estate Guys™ radio show and join us in our first excursion…in search of yield.
Listen Now: 
The Real Estate Guys™ radio show and podcast provides real estate investing news, education, training and resources that help real estate investors succeed.
Safety, privacy and yield are important concerns for anyone with large amounts of cash…most of which is stored in bank accounts.
As your real estate portfolio grows, so do your deposits, maintenance reserves and float. And if you're waiting for that next great opportunity, you may have a chunk of cash on hand for that too!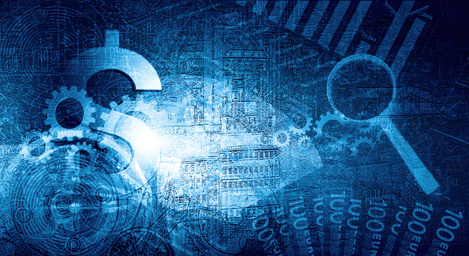 But in a world of insolvent banks, debt-ridden governments, financial predators, high tech snooping and identity theft, and painfully low yields…
How can you best protect your cash reserves?
Wouldn't it be great if you could get insurance against all these risks…and get paid to own it?
You can.
In studio to explain how many savvy investors and mega-corporations mitigate the risks of holding large and growing piles of cash:
Your high-yield host, Robert Helms
His very private co-host, Russell Gray
Special guest and private banking expert, Patrick Donohoe
No matter where you are in your investing career, we're guessing you have or hope to have LOTS of cash.  It's just like hoping you pay a lot in taxes.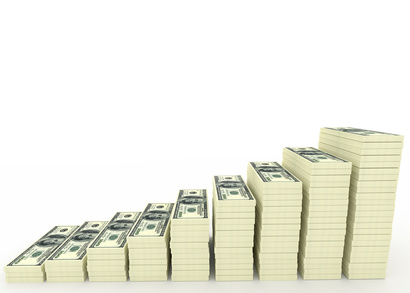 Really.
While you do your best to keep the percentage of tax you pay down, in terms of absolute dollars, you should be hoping it's a HUGE number.  It means you're making a lot of money.  Think about it.
So even though we like to keep our cash deployed and working, as our portfolio grows so does the amount of money sitting in and flowing through our bank accounts.
This means in addition to managing debt, equity and cash flow… a VERY important part of successful investing is managing liquidity.
In an interview with Donald Trump, the Donald told us it's important it is to always have some cash on hand.  It's what you use to put out fires, act quickly when opportunity knocks, and to meet what you you hope is a growing amount of profitable expenses.
But in today's economy, there are some real concerns about holding cash:
Counter Party Risk
Counter party risk is what you're exposed to when your asset is simultaneously someone else's liability.  This is the relationship your tenants have to you when they trust you with their rental deposits.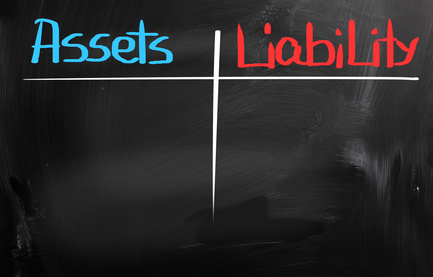 And it's the same relationship you have with the bank when you place your tenants' deposit in your bank account.
You owe the tenants and the bank owes you.  Your bank account is the bank's liability.
The danger is that many banks are financially weak.  Thanks to FDIC insurance, most depositors never worry about this.  But that's not smart.
The bank is like your tenant in that you're giving them use of your property.  In this case, the property is cash.
You wouldn't rent your property out without checking the tenant's credit and financials, right?  And if they turn out to be weak, you either reject them or ask for a co-signer.
In this case, the co-signer is the Federal Deposit Insurance Corporation (FDIC).  But what if the co-signer also has bad financials?
Right now, the billions in assets the FDIC has relative to the TRILLIONS it insures means the FDIC reserves are completely inadequate if there's a major financial crisis.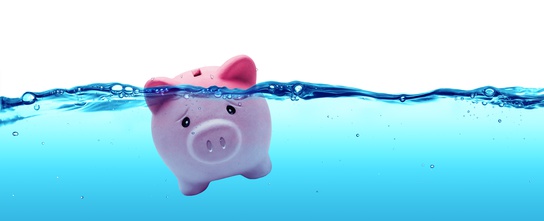 And there are some SERIOUS tremors reverberating through the global financial markets as we speak. (Actually, we're typing and you're reading…but you get the idea…)
So if the co-signer is weak, you either reject them or ask for yet another co-signer.  In this case, the FDIC co-signer is the U.S. government.
But according to the U.S. government's very own publicly reported financial statements, the U.S. government has a negative net worth and negative cash flow.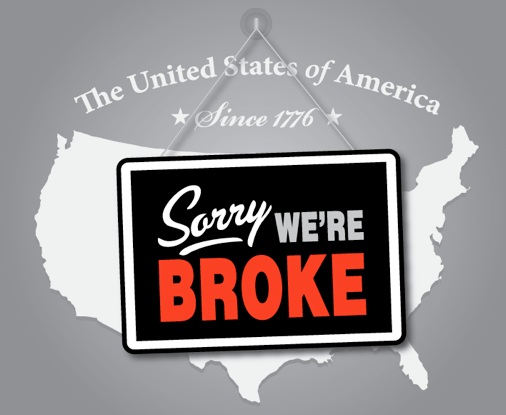 In other words, the U.S. government is essentially insolvent.  All they have is a virtually unlimited credit line…until they don't.
Would you rent to someone who's broke…who's co-signed by someone who's broke…who's backed by someone who's broke and only able to pay their bills using their credit card?
No wonder the U.S. government buried a bail-in provision in the Dodd-Frank legislation which took effect in January 2014.
Why would the U.S. government give the banks the power to take your deposits if they fail…unless they think there was a chance they would need it?
So "money in the bank" doesn't have the same level of safety as it once did.
Most people are sadly ignorant of the risk.  And even if you are aware, what do you do about it?
We went looking for an answer…and found a concept called private banking.
So if you're a mid-size real estate mogul with more than $250,000 in cash sitting in the bank at any one time, you've got a risk you should think about mitigating….because if you're holding your tenants' deposits in a bank that fails beyond the FDIC's ability to cover you, YOU still owe the money to the tenants.
In other words, YOU have effectively co-signed for the bank.  Make sense?
But don't panic.
Private banking allows you to store cash where it's backed by much stronger balance sheets.
But what about another major concern about keeping a lot of cash in the bank, which is…
Low Yield
While low interest rates are fun as a borrower, low interest rates are terrible if you have a lot of cash on hand.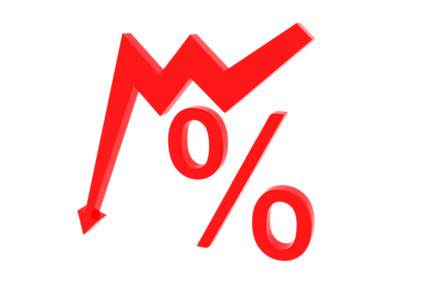 It takes time and effort to manage the cash, and today you can't even count on the interest income to help offset the expenses.
Worse, you're taking risks as we previously described, but not getting paid any compensation for it.
Plus, someone else (the bank) is getting the use of your money, on which they profit, and you don't get compensated for that either.
It's a racket.  And you're on the wrong end of it.
That's why we always try to keep our cash invested and moving.  But when you MUST hold cash, it can be frustrating.
BUT…
What if there were a way to put your cash in a place outside the banking system, where it is guaranteed by much stronger balance sheets than the banks…AND you could get a credit line to access it whenever you wanted?
And what if that "account" pays you interest at DOUBLE the rate of the banks when you aren't using it, but charges you a net effective rate of ZERO to borrow whenever you need it?  And you don't have to qualify!
And what if the loan doesn't show up on any of your credit reports or affect your credit in any way…even if you decide not to pay it back?
That's the way private banking with properly structured insurance contracts work.  It's amazing.
But it gets better…
Privacy
Privacy, or lack thereof, is a growing concern for many investors…real estate and otherwise.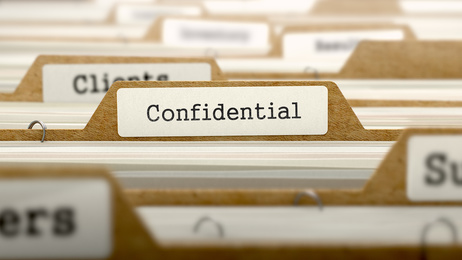 Between the government, treasure hunting lawyers, creditors and identity thieves, there are lots of people out there looking for piles of cash to get their hands on.  And banks are the obvious place to look.
What many folks don't realize, is that because banks are all part of a system that is computerized, centrally managed and carefully indexed, it's pretty easy for people to find everything you have…in that system.
The obvious answer is to find a way OUT of the system.  And if you can do it, while IMPROVING your safety and yield, all the better!
Insurance contracts are private agreements between private parties.
They aren't part of the banking system.  So insurance equity doesn't show up in asset searches…unless you lose a lawsuit and are compelled by the court to disclose it.
But even then, the asset itself is very difficult for a creditor or government agency to seize.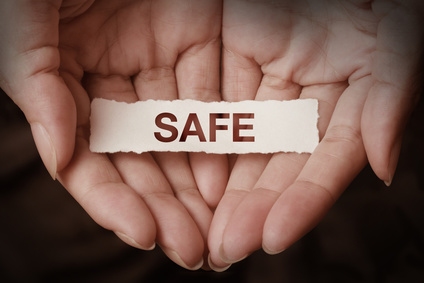 So not only are the contracts private, but the equity is extremely hard to reach for anyone…except you.
Of course, we're just real estate guys.  We're not insurance, legal or tax advisors.  So you should check with your own advisors before doing anything.
We just get excited when we see something that can solve so many problems in just one product.
So listen in to this episode as we talk with our good friend Patrick Donohoe about the amazing concept of private banking.
Listen Now: 
The Real Estate Guys™ radio show and podcast provides real estate investing news, education, training and resources that help real estate investors succeed.

Contributed by John Burns
Chinese home buyers comprise roughly 2% of US housing demand—and far more than that in the gateway metro areas with excellent airport access.
According to the NAR, 16% of international home buyers come from China and spent $29 billion last year, surpassing Canada, which has fallen from 24% of foreign activity to 13%.
CNBC reported that 39% of foreign buyers in Manhattan are Chinese, up from 12% last year. Passenger travel to the US from Beijing has increased 141% in the last 5 years and has increased 127% from Shanghai.
Of the 8 currencies we track for foreign buying activity, the Chinese currency is the only one that has held up against the dollar in the last year, and that just began changing last week.
The Chinese economy has grown more than 800% in 14 years, clearly creating many millionaires along the way.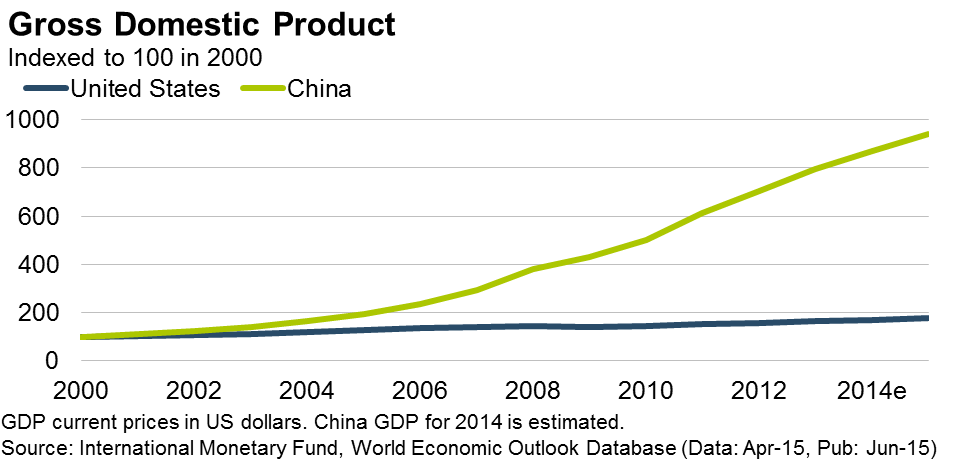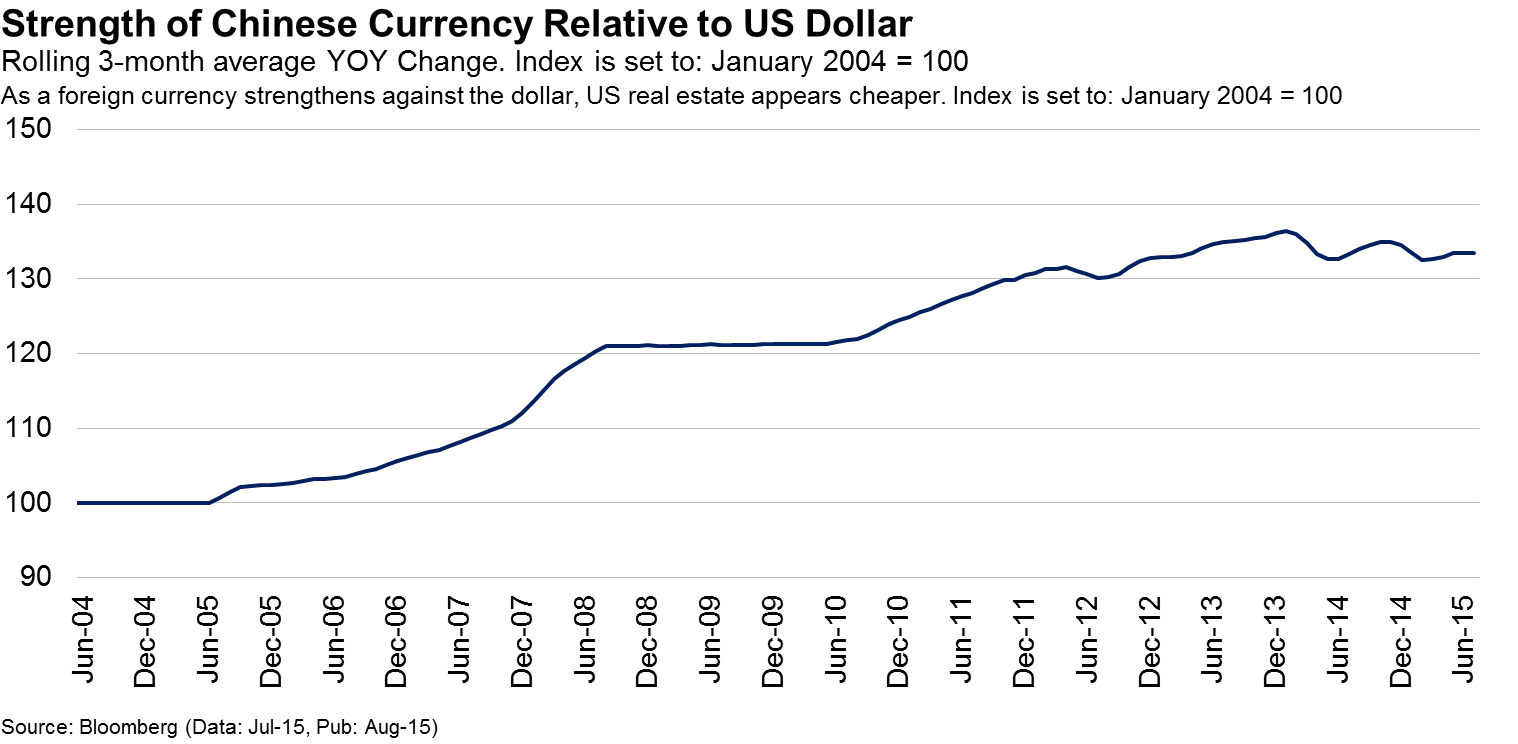 I live and work in Irvine, California, which many consider to be ground zero for Chinese new home investment in the United States. In addition to everything else great about living in America, Irvine has fantastic schools, many new homes (Chinese have a huge preference for new over resale), a very well established Chinese culture, and is within one hour of Los Angeles International Airport. Some of the new home communities we have worked on in Irvine have sold more than half of their homes to Chinese buyers, and I am being conservative here. Prices often exceed $1 million, and frequently there is no mortgage. CNBC recently featured Irvine in their story on Chinese home buyers.
Since 2006, when I had lunch with Peter Navarro, the bearish author of The Coming China Wars and Death by China, I have been carefully watching the impact of Chinese buyers on the US housing market, and specifically in Irvine. We have written two white papers on the topic, interviewed countless numbers of sales agents, hosted an intern whose family had just migrated here and bought a home in Irvine, and are now partnering with real estate brokerage Pacific Union in San Francisco on a research project to learn more. To give you an idea of the Chinese interest in California housing, we presented at Pacific Union's annual housing outlook conference last year, which was broadcast live at three venues in China.
Chinese interest in US housing is not confined to California, as our consulting team has noticed Chinese home buying in areas served by all of the major airport hubs. In South Florida, agents have been flying directly to China to compensate for declining demand from South America.
While the recent Chinese stock market correction has caused a decline in sales (one of my builder clients has noticed a sharp pullback, another just told me about a home sale cancellation specifically due to the buyer's stock market losses, and one publicly traded home builder even mentioned the pullback on their earnings call.), our research has convinced us of tremendous Chinese demand to buy US real estate for their families and as investments.
Nonetheless, we remain very uncertain about the level of future Chinese home buying:
Is the number of people who can no longer afford to purchase a home after the stock market correction and currency devaluation greater or less than the number of people who will be encouraged to buy here by the stock market and currency instability?
Will the government lift the $50,000 annual overseas investment cap later this year as anticipated, which could cause a flood of Chinese investment in US housing?
We don't know the answer to any of these questions, but the future success of many new home communities depends on the answer. If you have some particular insight based on your knowledge of China, please let us know. We are constantly in search of new and better information.
---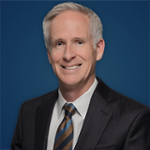 John Burns is the CEO of John Burns Consulting. John Burns Real Estate Consulting, LLC provides independent research and consulting services related to the US housing industry.  Click here to learn more.
There's been lots of talk in the news lately about how and why rents are rising.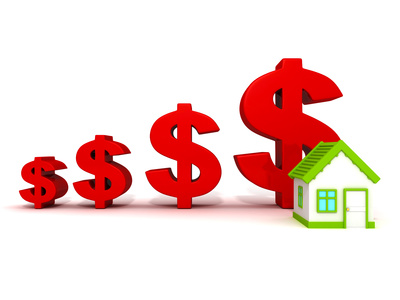 Of course, if you're already a landlord, that's not bad news.  And those who invested in residential rental property a few years back hit the trifecta of low purchase price, falling interest rates and rising rents.
But that was then and this is now.
Is the party over?  Did you miss the boat?  What's happening today…and where are things headed?
All great questions!
Squeezing their way into The Real Estate Guys™ studio to look for answers in this edition of Clues in the News™:
Your plum of a pontificator and host Robert Helms
His orange-you-glad-he's-not-the-host co-host Russell Gray
We like to look at the news for a lot of reasons.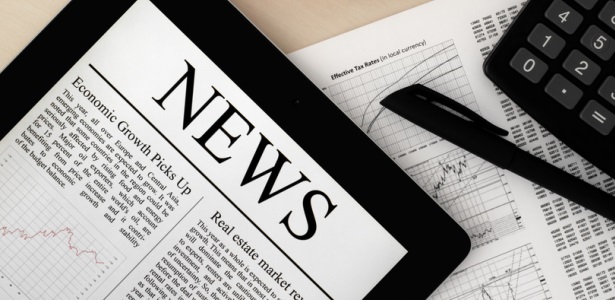 First, the news helps us see the big picture events which affect our real estate investing.  And we're especially interested in anything that affects our rental income, our interest expense, or the supply and demand of properties.
Real estate investors tend to live in their own little world…finding deals, servicing tenants, managing cash flow and dealing with vendors.
It's EASY to get lost in the weeds and miss a macro-trend that could have a HUGE impact on your business.
For syndicators, the news provides insights into the concerns and competing opportunities your investors have.  When you are well-informed, it makes a positive impression on the people who are…or are considering…investing in you.
For this episode we hone in on reports of things that have the potential to put the squeeze on the rising rents so many landlords have been enjoying.
U.S. Health Spending – $3.1 Trillion a Year and Growing
One thing we like about real estate…especially residential real estate…is keeping a roof over their head is a HIGH priority to tenants.  That means with all the things competing for their available income, landlords are high on the list.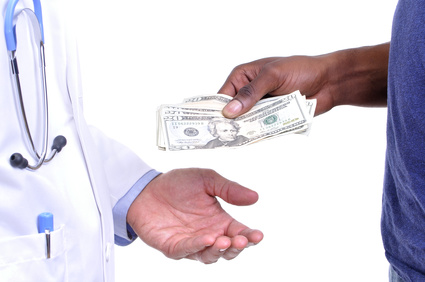 However, healthcare is pretty high on the list too.  And with the new Obamacare mandate forcing everyone to buy insurance or pay a penalty, more of a tenant's available money is going to healthcare.
This article also says out-of-pocket expenses are on the rise too.  Which, again, means more competition for available cash flow…and a potential restriction on the rising rents trend.
The GOOD news is that if you own property in an area with a strong healthcare industry, your local employment and wages might be above average.  So there's always a silver lining.
Social Security Disability Fund to Run Dry Next Year
With nearly 100 million people deriving some form of income from the U.S. government, the odds are high that some of your rental income comes from government sources.  So it's smart to pay attention to any potential cuts.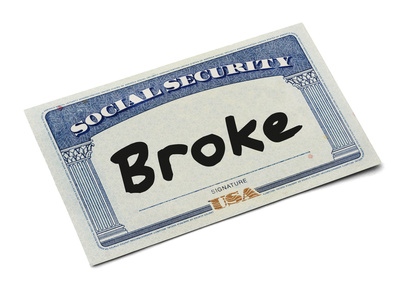 And with the substantial increase in people on disability provided through the Social Security Administration, it's pretty big news when the trustees are reporting there will be NO cost of living adjustments in 2015…and the Social Security Disability Fund will be BROKE by the end of 2016.
Will Congress allow the fund to go broke?  Probably not.
But if they don't handle it soon, an AUTOMATIC 19% cut kicks in…the same way the mandatory "sequestration" cut in the general budget kicked in when the government couldn't pass a budget.
If you have tenants who rely upon Social Security disability payments to help with rent, the next year or so could mean a squeeze for your tenants, and therefore for you too.
From Rents to Haircuts, Americans Start to Feel Price Hikes
For some reason, The Fed has been trying to get inflation up to at least 2 percent.  Looks like it might be working.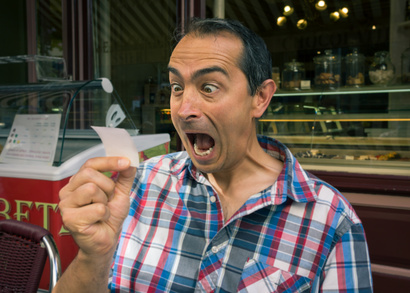 And while it's been nice to see the upward pressure on rents, when it hits our tenants' pocketbooks in other "essential" areas…like haircuts, healthcare and coffee…it means the tenant gets squeezed.
You can only squeeze so much before something's gotta give.  And that something might be your ability to raise rents…or even maintain the rents you've raised already.
Of course, all of this presumes your tenant's have a paycheck to divvy up.  So this next headline also caught our attention…
Layoffs Surge As Oil Price Outlook Remains Sober
Falling oil prices were supposed to be a big boon to consumers.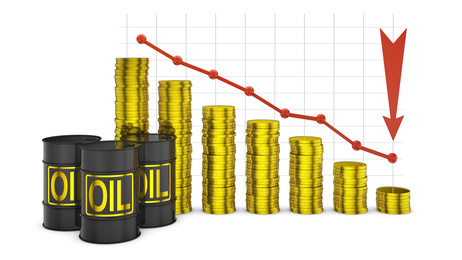 But with reports of inflation kicking in and gasoline prices not falling as far or as fast as oil prices, it doesn't seem like cheaper oil has meant lower living costs for everyday people…like your tenants.
On the other hand, the oil industry had arguably been the brightest star of employment over the last several years.  But with oil prices depressed, not only has the job growth stopped…it's going backwards.
And as we emphasize on The Real Estate Guys™ market field trips, certain industries are employment magnifiers because they funnel money into a region from outside.
So not only does the primary industry create jobs, but the revenue it generates purchases supplies and services from secondary or support industries.  These are sub-contractors, parts and materials suppliers, and vendors of all kinds.
But it's even bigger than that…because the employees of BOTH the primary and secondary industries ALL consume local retail services, such as restaurants, dry-cleaners, automotive sales and service, healthcare and yes…residential real estate.  These tertiary industries also provide local jobs.
So if it employment is MAGNIFIED by the growth of a PRIMARY industry like oil…what happens when layoffs occur at the primary level?
That's right.  The LAYOFFS ARE MAGNIFIED too.
So as strategic real estate investors, it's important to consider where your rental income REALLY comes from.  And how these news headlines could trickle down to YOUR bottom line.
But lest you think it's all gloom and doom, it's important to remember that there's always opportunity.
And while not really a headline, a recent newsletter we subscribe to from a new contributor to The Real Estate Guys™ blog brought us this news:
A New Opportunity to Build New Detached Homes for Rent
John Burns Consulting provides intelligence to the real estate development industry.  They point out that 10 percent of homes are purchased by real estate investors…like you.
But until recently, new home builders ignored this segment of buyers in favor of selling to owner occupants.
Well, a funny thing happened on the way to the bank…residential home ownership has fallen to a nearly 40 year low.
So builders had realized they might want to serve the growing segment of the market…landlords.
And there are a LOT of reasons to be excited about a better opportunity to buy brand new homes designed with the landlord in mind.
First, tenants prefer…and will pay more for… a brand new home.  That improves your gross income.
Also, brand new homes have NO deferred maintenance.  This keeps your capital expenditures low at acquisition and for the first several years of ownership.  So you add lower expenses to your higher income.
So far so good.
Add to this that the smart builders will value engineer their products to provide a lower cost without a corresponding loss of rent-ability.  That is, the amenities which a home BUYER requires…at extra expense…are less important to renters.
This means you pay less for the same rental income.  Nice!
So even though there are headlines which point out some of the challenges, we know that the flip side of every problem is an opportunity.
This could explain…
Why Most Americans Are Investing in Real Estate, Not Stocks
According to this article from CheatSheet.com, a recent Bankrate.com survey says Americans' first choice for investment is…real estate.
Makes sense to us.
So listen in as we discuss these and other topics as we search for Clues in the News™!
Listen Now:
The Real Estate Guys™ radio show and podcast provides real estate investing news, education, training and resources that help real estate investors succeed.
Another great collection of questions from our ever-growing audience!
Behind the microphones, but ahead of the curve for this high-speed episode of The Real Estate Guys™ radio show:
Your driver of dialog and high-performance host, Robert Helms
His mechanic of mathematics and financial strategist, Russell Gray
Lots to cover in this jam-packed edition of Ask The Guys, so as soon as the green light flashes, we're off!
One listener is ready to move up from single-family to multi-family.  He's found a market with higher than average cap rates. Is that good?
Well…it SOUNDS good.  But multi-family cap rates are pretty low right now.  So maybe this market is high for a reason.
"Cap rate" is short for capitalization rate.  It's simply a way to measure cash flow from operations.
Think of it like interest on your savings account…back when you actually earned interest on your savings account!
Interest is a way to price risk.  So sometimes a high rate, means a high risk.  This is especially true when a market is very active.  No one is dropping prices to attract buyers.  In fact, it's quite the opposite.
So higher than usual cap rates COULD mean there's some risk the other buyers are seeing…that you aren't.  It's not a a reason to say "no".  But it's a clue to take a closer look at the various risk factors.
Another listener is trying to use his 401k funds to invest in real estate.  And who can blame him?
With the stock market at bubble highs, it might be time to get into something a little more…real.  Like real estate.
But how to access 401k funds without paying all those nasty taxes?
It's actually pretty easy if it's a 401k from a FORMER employer.  You simply convert it to a self-directed IRA and place it with a custodian willing to allow you to use it for real estate.
If your 401k is with your CURRENT employer, you might be stuck with only being able to borrow out a portion of it.  Although sometimes, if you work for small company with an understanding owner…or better, you own your OWN business…you can set up or change your 401k plan to permit self-direction.
Then someone asks if The Real Estate Guys™ were going to do a field trip to Cuba any time soon…
Um….no.
Not that we don't like Cuba.  But it's still in the "pioneer" stage as far as real estate investing goes.  The EARLY pioneering stage.
U.S. sanctions against Cuba were only recently lifted…and the security of private property rights is still a LONG way from being something you can depend on.
So we'll wait and watch for now.
There are lots of other great questions…about broken leases, underwater properties, lease options and the impact of the baby boomers re-allocating from stocks to bonds.
Heady stuff.
But that's because we have a really smart audience!
So tune in as we take our best shot at listener questions on The Real Estate Guys™ radio show!
Listen Now: 
The Real Estate Guys™ radio show and podcast provides real estate investing news, education, training and resources that help real estate investors succeed.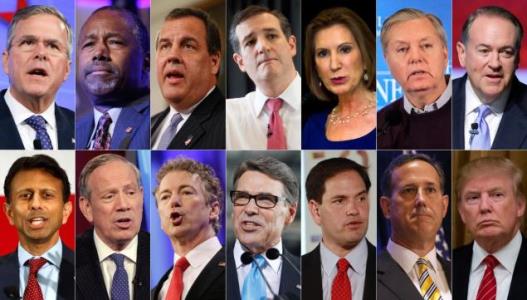 Last night seventeen GOP presidential hopefuls showed up for two different debates to discuss "the most important issues" facing the American people.
Among them were Donald Trump, Jeb Bush, Carly Fiorina, Rand Paul, Scott Walker, Ben Carson, Marco Rubio, Ted Cruz and a whole gaggle of candidates who hope to face off against the presumptive Democratic nominee, Hillary Clinton.
But despite all the hooplah, including 6 million Facebook visits and 40,000 questions from John Q. Public…
The MOST important issue was completely IGNORED.
The Fed and money.
Okay, these are really two issues. But together, they affect EVERY person and business on the planet.
Thank about it.
Most of your time and efforts are invested in earning, spending, managing, investing…and worrying about…money. Right?
And the cost of money…interest rates…have a HUGE affect on the price of EVERY financial asset there is…everywhere.
The Fed has been AGGRESSIVELY intervening in financial markets for decades…with "mixed" results (to be kind).
And there was NO MENTION of it.
Keep in mind that since the Fed arrived on the scene in 1913, money has devolved to nothing but debt.
How can you have a conversation about the "debt problem" without talking about the Fed and money?
Of course, unless you're a geeky student of economics and history, with a dash of conspiracy theorist, you might not understand the problem.
And with only one-minute answers, it would seem impossible for a mainstream debate to address them.
But it's really quite simple.
Our "money", which is really only currency, (click here to understand the difference) is BORROWED into existence.
And it comes with an interest expense, albeit very small right now.
When you understand this simple concept, you know why it is IMPOSSIBLE to pay off debt. Because doing so would extinguish all the money.
Think of it this way…
Let's say we're at the very beginning of the economy and there is no currency. Just like starting a board game.
To get things started, the issuer of currency (the Bank) prints a bunch of pieces of paper and LOANS them to the players.
And to keep the math simple, let's say the interest rate is 10 percent per round of play.
Suppose the game begins with a total of $1,000 being handed out to all the players. It doesn't matter how many players, or who gets what. All we need to know is the Bank loaned out $1,000.
Play begins. Players buy and sell. They even create new products. All kinds of commerce occurs over the course of the game.
Now, at the end of Round 1, it's time to settle up.
Some players accumulated more currency. Others have less than they started with. But because there was only $1,000 distributed, that's ALL there is at the end of the round.
Now it's time to pay the banker back ALL the principal PLUS the 10% interest.
It doesn't matter how much each individual player owes because we're simply looking at the aggregate of ALL players.
So there's $1,000 of principal owed… PLUS $100 of interest… for a total of $1,100 owed.
Everyone tries to pay off their debt, but with only $1,000 in circulation, the society of players is $100 short.
And of course, even if they could pay off the debt, there would be no currency available to play Round 2 with.
So because they can't pay off the debt with interest, and because they want to keep playing, the players collectively decide to borrow MORE.
So to start Round 2, the society of players borrows $2,100 from the Bank (who simply prints it).
This would be enough to pay back the original $1,000 plus $100 interest owed from Round 1…and still leaves $1,000 available to play Round 2.
Now the players' collective total debt is $2,100 as they enter Round 2….up from $1,000 at the start of Round 1.  And no matter what they do while playing the game, they end each round owing MORE than the total amount of currency held by all the players.
Do you see the problem?
When you borrow your currency into existence and owe interest, the ONLY way to keep playing the game is to ALWAYS increase the debt. To pay it off, ends the game.
This is why, for decades, no matter what party's in place, no matter what anyone says, the debt NEVER shrinks. It only grows…because it MUST. Or the game ends.
Maybe the candidates don't get it? Or maybe the Fox news moderators don't. Maybe it's the American people who don't understand or don't care…and the candidates and mainstream media just follow their lead?
We don't know. If you think the candidates and media are controlled by sinister behind-the-scenes forces, then go ahead and put your tinfoil hat on. We're right there with you.
It doesn't matter.
But until we can change the system, we need to be skilled at playing the game the way it's run today.
For us, it means using the abundant and affordable debt to accumulate real assets which produce real income that remains top of the priority list even in hard times.
It's hard to imagine anything more real than real estate. Or any stream of income much higher on the priority ladder than keeping a roof over your head or food on the table.
The good news is that real estate is also one of the easiest and safest investments you can acquire using debt.
Just remember, the value isn't in buying low and selling high. When you do that, all you end up with is a pile of currency.
Mainstream financial pundits focus on asset prices, which are often bubbles expanding and contracting. Buy low! Sell high! Generate commissions for Wall Street! Generate taxes for Uncle Sam! Rinse. Repeat.
They can't play that game with real estate, so they don't like it. And they focus on the price, which is smoke and mirrors…like most asset prices in a funny money economy.
The real value of real estate is in the income.
Income is what drives the equity. And it's what frees the equity, so you can use debt to protect profits without realizing a taxable gain or relinquishing the property.
And when you pick the right properties and structure your financing properly, you can weather virtually all of the economic and political uncertainty.
So stay tuned to The Real Estate Guys™ radio show. We'll continue to bring you ideas, information, perspectives and strategies to help you keep it real…in an unreal world.
AND…if you REALLY want to talk about money and the Federal Reserve…
Join us on our 2016 Investor Summit at Sea™! We've just confirmed that G. Edward Griffin, the author of The Creature from Jekyll Island – A Second Look at The Federal Reserve will be returning for his second appearance on the Summit.  Click here to learn more.
Good investing!

Contributed by John Burns
10% of Housing Demand
Builders and developers will now start building more detached homes for rent. For years, home builders have ignored 10% of housing demand, allowing resale homes to fill the demand. As shown below, 12.7 million of today's 120 million households rent a detached home.
29% of Rental Demand
44.3 million US rental households occupy:
15.5 million individually owned rentals

12.7 million detached homes (29%)
2.8 million condominiums and townhomes
26.8 million apartment buildings

13.2 million units in small apartment buildings (less than 10 units)
13.6 million units in larger apartment buildings (10+ units)
2.0 million mobile homes, boats, etc.
Historically a Mom and Pop Business
The 12.7 million detached home renters have largely been ignored by builders and developers for years as both supply and demand steadily grew over many decades. The vast majority of the growth of individually owned rental homes has historically come from households who lived in the home before relocating and decided to continue owning and renting the home rather than selling it. Approximately 54% of the landlords of single-family rental homes own only one home, per RentRange.
Detached Rentals in Masterplans
We have noted that even actively selling masterplans, despite not building single-family homes for rent, have a significant number of single-family renters. Just go into Zillow and look for yourself. The proactive developers are now looking to develop these neighborhoods and homes themselves, rather than letting others meet the demand.
Our research, which we confirmed with the CEOs of several of the institutional investors, shows that these renters live in detached homes primarily because that is the preferred lifestyle. Most of them did not even consider renting an apartment. They prefer to live in a detached home and are renting either because of:
Necessity. They do not have the ability to qualify for a mortgage.
Flexibility. They choose to rent to maintain the flexibility to move.
Choice. They would rather spend what they earn today than save for a down payment.
Thus, single-family rental home competes more with the detached resale and new home market than with apartments.
Clearly, there is a subset of renters who will pay a premium to rent new, as evidenced by the 200K+ apartment units that are built and leased every year. If it works for apartment developers, why has there not been much attempt to build single-family homes for rent? Those days are now ending.
Seizing the Opportunity
Here come the home builders, seizing the opportunity to build single-family detached homes to be sold to professional investors or to manage themselves. Consider the following:
Starwood Waypoint, an owner of 16,000+/- rental homes, has worked with 12 builders to buy homes from them. While they have often bought the slowest selling floor plan or the last few homes in a community, they are now actively pursuing new subdivisions in areas where they currently operate. Their CEO recently told me that their business has shifted dramatically in the last few years, with only 25%+/- of their tenants now having gone through foreclosure, versus 50%+ a few years ago.
The CEO of American Residential Properties shared at our recent client conference that their tenant profile has shifted as well, with new leases typically to young families with more than enough income to buy but who are choosing to rent primarily to have the flexibility to move.
Masterplan developers have taken notice. Bob Sharpe, the owner of Rancho Sahuarita in Tucson, surveyed his 5,500 home community and found that renters occupy 22% of the individually-owned homes. With 4,000 homes left to sell, why not build and rent homes to this group, many of whom will buy homes in the future?
Lennar has been a pioneer in detached subdivisions for rent with their Frontera community in a suburb of Reno Nevada. Rents for 1,210- to 2,182-square-foot homes range from $1499 to $1999 per month, or $0.92 to $1.20 per square foot, per apartmentguide.com. While Lennar also runs an apartment company, they acknowledged that the management complexities are very different. Lennar's CEO recently noted that "it's a pretty exciting opportunity for our company…and we're probably going to launch another one or two as part of our evaluation as we go forward."
Drop the Stigma
There remains a stigma that renters are not as good for the neighborhood as owners. From personal experience in my own neighborhood, as well as Census data, I can testify that they certainly move more often—and that they have always been great neighbors and their homes have been very well maintained.
Conclusion
Last year, approximately 25,000 detached homes were built for rent. We believe that number will increase significantly over the next several years. We expect detached homes for rent to become an important segmentation opportunity for the top masterplans in the country, who will no longer ignore 10% of housing demand
---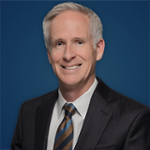 John Burns is the CEO of John Burns Consulting. John Burns Real Estate Consulting, LLC provides independent research and consulting services related to the US housing industry.  Click here to learn more.
Freedom is more than just an ideal.  It's a powerful force which inspires super-human effort, creativity and sacrifice.
Freedom is what inspires many real estate investors to invest time and risk capital.  They want to be financially free.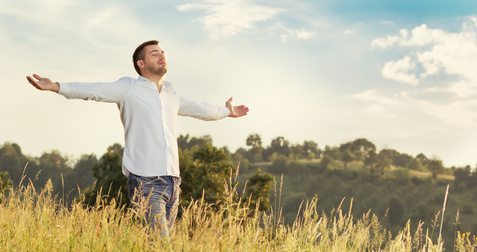 In our 6th annual pilgrimage to Freedom Fest, we met several very interesting people…each of whom have a unique a real estate story to tell.
We're quite sure their stories will inspire you!
Exercising their right to free speech in this enlightening episode:
The founding father of The Real Estate Guys™ radio show, host Robert Helms
His talent-free co-host, Russell Gray
Chinese immigrant to the U.S. and real estate investor, Lily Tang Williams
International farmland investor and entrepreneur, Craig Colley
Managing Director of the Competitiveness and Enterprise Cities Project, Shanker Singham
Venture capital and private equity entrepreneur, Erick Brimen
Real estate syndicator and long-time listener, Dr. Eric Tait
Freedom Fest bills itself as the world's largest gathering of free minds.  After attending six years in a row, we'd have to agree.
And while we always enjoy landing interviews with big names like Steve Forbes, Grover Norquist and Donald Trump, sometimes the most interesting people we meet are far from household names.
The opening session at Freedom Fest featured a panel of people who were sharing their answer to the question:  Is the American Dream Still Alive?
One of the panelists was a fiery Chinese immigrant named Lily Tang Williams.
Lily got us so fired up, we decided we wanted to share her with you!
As you'll hear, Lily is from mainland China.  And in spite of all the progress made in China, their people are far from free.
So Lily decided she wanted to leave China and come to America to pursue the American Dream.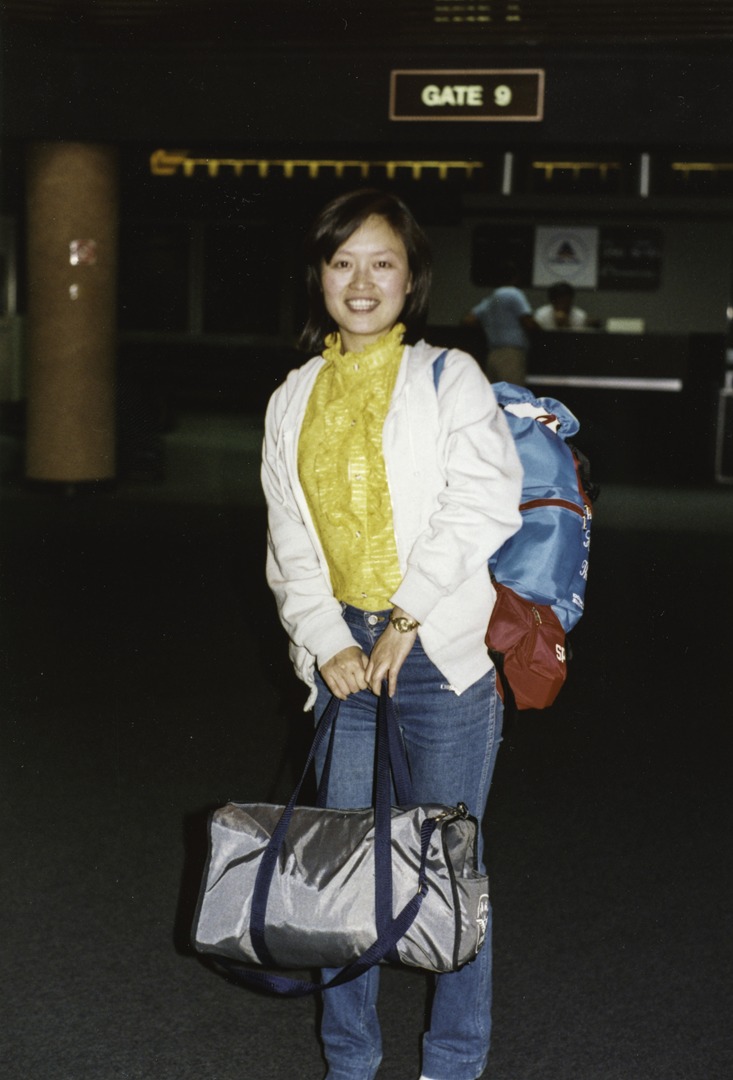 She borrowed some money from relatives and landed in America.  She could barely speak English and had $100 of borrowed money in her pocket.
But she had a dream.
And as fate would have it, she picked up a copy of a little purple book called Rich Dad Poor Dad by Robert Kiyosaki.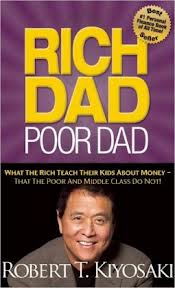 Now Lily had more than a dream.  She had a plan.
She realized she could buy real estate using the lender's money.
So she called up her friends in China and said, "Hey!  Let's buy some U.S. real estate and become financially free!"
But her friends said no.
Undeterred, Lily and her husband did it anyway.
Today, they own several properties and Lily is a full time real estate investor.
No matter how many times we hear these stories (and we hear them a lot!)…we never get tired of them.  We can only imagine how Robert Kiyosaki feels.
Next on deck is Craig Colley.
Craig's story is very different.
He ended up looking OUTSIDE the United States for opportunity and ended up in Nicaragua where he discovered the concept of investing in timber.
Craig found out that no matter what gyrations the financial markets are going through…booms, busts, panics, collapses, corruption or geo-political turmoil…
Trees just keep growing…about 6-8 percent per year.  Stop and think about that for a moment.  The asset is the tree and it grows…naturally….consistently…predictably.

Combine this with a similarly predictable phenomenon…global population which just keeps growing too. And along with that growth comes a growing need for timber.  It's the same thing we like about farmland in general.
When you're investing for the long term, you can almost completely ignore all the daily drama of financial markets…and simply bank on trees and population to just keep growing.
When you consider the long term trend of currency devaluations around the world, investments in farmland which produce a durable, universally needed commodity like timber make sense as a long term, inflation hedged,  and relatively stable long term investment.
Eventually those trees get sold.  But you still have the land.  And guess what?  You can grow more trees!  That's nothing to bark at.  Nice.  Sounds like a stupid pun we wood make.  We probably shouldn't branch off into humor.  We better just leaf it alone.  We don't want our audience to splinter.
Okay, on back to the broadcast…
Then we sat down with Shanker Singham and Erick Brimen.
Shanker is a big time braniac with a really cool English accent.  So not only is Shanker truly brilliant…but he SOUNDS super smart as well!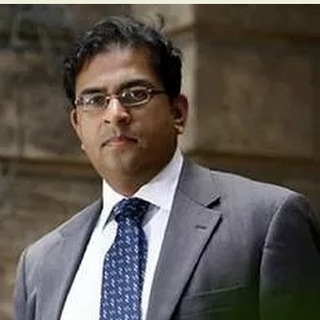 We'd read off his resume, but we'd get carpal tunnel.
The main thing to know is that Shanker heads up something called the Competitiveness and Enterprise Cities Project though Babson College.
Babson College is one of the most prolific and respected entrepreneur schools in the world.
The Competitiveness and Enterprise Cities Project is all about coaching countries on how to attract people, business and capital by creating a welcoming environment called an Enterprise City.
It's like an enterprise zone on steroids.
Think of the U.S. way back in the early days…a place with a stable set of laws which protected the freedom of enterprise and its fruits…rather than hindering it with obstacles and burdens.
Of course, it takes money to get things going.  And that's where Erick Brimen comes in.
Erick raises capital from private investors to acquire the land.  And he does it when he knows the city is about to be approved by the government.  Very clever.
This is clearly inside information, but guess what?  As we always say…inside information is perfectly legal in real estate.  We love it.
Naturally, when the enterprise zoning is announced and business and capital start to arrive, the land appreciates substantially…and not based on inflation…but because of an actual increase in demand.
Awesome.
But what's even better is the social aspect of this type of investing.
You can imagine the impact on the region in terms of creating opportunities for the local people.
It's like when Walt Disney surreptitiously aggregated land in central Florida…and then built Disney World.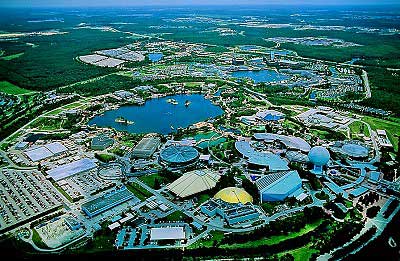 Sure, he made millions.  He deserved to because he created massive value for the world.
But that "enterprise city" called Disney World created many thousands of jobs and all kinds of local businesses sprouted up around it.
The point is it's not only possible…but preferable…to do well by doing good.
So when the entire Freedom Fest experience was over, we sat down with our good friend, long-time listener and alumni of our Secrets of Successful Syndication seminar…Dr. Eric Tait…and asked him to share his reflections in his very first Freedom Fest.
In short, Dr. Tait found…as we have over the years…that Freedom Fest is a great place to go to find a smorgasbord of people and ideas.  And while you might not agree with everything everyone says, your thinking and imagination are stimulated.
So listen in to this episode and allow yourself to be both inspired and enlightened!
Listen Now: 
The Real Estate Guys™ radio show and podcast provides real estate investing news, education, training and resources that help real estate investors succeed.