Equity happens…but sometimes other "stuff" happens on the road to real estate riches.
Fortunately, we can (and should) learn from bad experiences.  Even better, we can learn from OTHER people's bad experiences.  And that's why we broadcast Halloween Horror Stories every year!
---
The Real Estate Guys™ radio show and podcast provides real estate investing news, education, training and resources that help real estate investors succeed.
---
Halloween Horror Stories – Lessons Learned When Things Go Bad
Problems are a normal part of life.  And sometimes the harder you push yourself to succeed, the more problems you experience.
So if you're experiencing something less than smooth sailing in your real estate investing career, don't be dismayed.  As you're about to discover, you're in good company.
In the conversation crypt for this episode of The Real Estate Guys™ Halloween Horror Stories:
Your horribly talented host, Robert Helms
His cryptic co-host, Russell Gray
The Real Asset Investor, Dave Zook
Global Diversified Partners founder, Danny Kalenov
Real estate investor and loyal listener, Casey Thom
Real estate investor and loyal listener, Nick Jensen
Attorney and regular contributor, Mauricio Rauld
Real estate developer and regular contributor, Beth Clifford
What Lurks Beneath…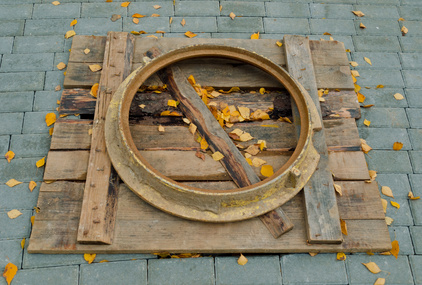 In this segment, Dave Zook recounts a crappy experience he had when a guy fell into a sewer on one of his properties.
Dave found out that while it can SEEM like a nice benefit to not have to pay for certain municipal services…like city sewer…it also means you have FULL responsibility for maintaining them.  Or cleaning up when something messy happens.
So even though you may not have a choice on any given property, it's important to set up your budget and reserve contingencies to account for the responsibility.
It's also a good idea to make sure your insurance policies actually cover ALL the risks you're exposed to.
Deep Into the Red…
Danny Kalenov goes back in time to one of his very first real estate investing decisions.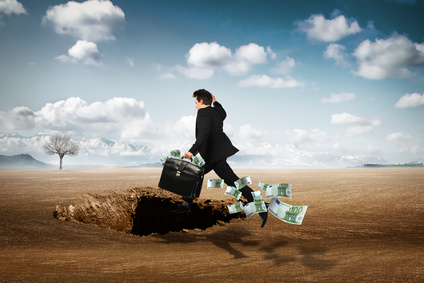 Danny was living and working in Southern California at the time.  And he just couldn't find affordable investment properties where the numbers made sense.
So, he and his wife jumped on a plane, flew to Texas, found a local broker and bought two "great deals".
Then he perused the local ads, found a property manager, signed the papers, turned over the keys and flew back to California.
That was easy.
Not.
Turns out the properties got rented out to a demographic…call them "college students"….who didn't take good care of the property.  In fact, they trashed it.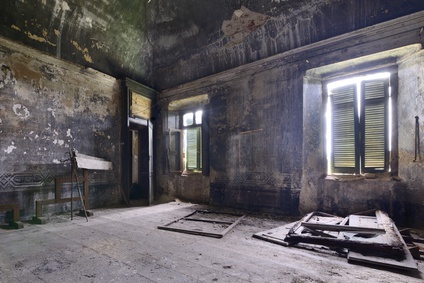 And without a clear personal investment philosophy and solid local team to help guide the initial investment decisions…and now the corrective decisions…Danny opted for the better part of valor and dumped the properties at a loss.
But it wasn't a complete loss.  And that's because he ended up listening to The Real Estate Guys™ radio show…and he learned a better way to approach the challenge of out of area investing.
First, start with your personal investment philosophy.  Understand WHY you want to invest and WHAT you are willing to do (or not do).
Then think about HOW you need your investment to perform.
Then pick a market WHERE the kinds of properties, economic factors and demographics exist that are most likely to produce the financial result you're after.
Next, decide WHO you need on your local team and invest time to build a good working relationship.  What do they need to be successful?  How can you help each other?
Have your team help you learn the sub-markets better and then to pick out a property which is most likely to do what you want it to do.
Of course, if your team (led by your property manager) has input on the property, you're more likely to get one that will do better.
The bottom line is:  spend at least as much time getting good at researching and interviewing team members as you do running around looking at "deals".
Fire Sale Fourplex…
Sometimes when you're looking for affordable properties with good cash flows, you'll find yourself in rougher areas.
In this segment, Casey Thom tells us about a four-plex he bought…right next to a crack house.
Fortunately (just kidding) the crack house burned down.  But unfortunately, the fire jumped to Casey's property and destroyed it as well.
The owner of the crack house didn't carry insurance…or enough of it.  So that property didn't get repaired.
Casey was smart enough to have insurance, including the VERY important "Loss of Income" rider, which pays the scheduled rent to the owner (you!) even though your property is empty while being repaired.
Lots of first time landlords don't even know to ask for the Loss of Income rider. So while the property gets repaired, the owner has to come out of pocket to pay the mortgage payment and expenses.  That's bad.
Lesson:  Be sure to work closely with an EXPERIENCED rental property insurance agent to be sure you're covered for the real world risks you're facing.
The Incredible Shrinking Lot…
Investor Nick Jensen thought he'd executed the perfect pizza strategy.  That's the one where you buy a whole pizza and then sell individual slices for a profit.  Then you end up with either a cash profit, equity in any remaining "slices", or some combination thereof.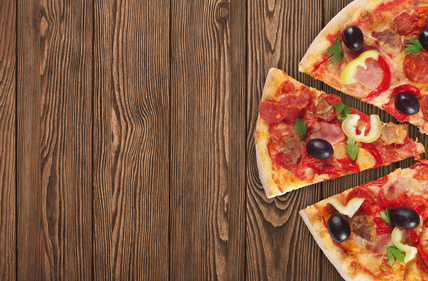 In this case, Nick bought approximately (key word…"approximately") 3 acres with a trailer home on it.  As you might imagine, it was the land which was interesting.  The trailer home just happened to be there.
So Nick decided to sell off 2 acres to a new buyer.  Nick planned to use the proceeds to get rid of the trailer home and build something better.
BUT…what Nick didn't do was make SURE he ended up with at LEAST one FULL acre.
Because as it turns out, the local zoning ordinances only permit a new building on a MINIMUM one acre lot.  Oops.
And as you might imagine, the potential to buy back a sliver of land from one of the other two one acre buyers is slim.
So now, Nick has a slightly less than one acre property, with slightly less than desirable trailer home on it, and…a very valuable lesson.
Note to self:  Don't ever ASSUME anything that's important…like the ability to build a home on lot…or the size of the remaining lot…without VERIFYING the facts FIRST.
Mystery Mailbox Mayhem…
As long time listeners will know, way back in 2012 when the JOBS Act was passed, attorney Mauricio Rauld pointed out a small provision in the bill that had HUGE potential.
In short, Congress was lowering the barriers between Main Street money and Main Street opportunity by allowing purveyors of non-public (private) offerings to advertise directly to the general public.
Until then, the public was only being offered publicly registered securities.  Private deals were all reserved for insiders, friends and family.  In fact, the prior law said that anyone offering a private deal to someone had to have a PRE-EXISTING relationship.
Later, (and it seemed like MUCH later) in September 2013, the Securities and Exchange Commission (SEC) finally released the first phase of regulations.  But they only allowed advertising for private placements to be directed at accredited investors.  So the little investors are still locked out.
We put together a free report on this topic, which is available here.
(UPDATE:  On October 31, 2015 the Wall Street Journal reported that the SEC released updated regulations permitting promotion to NON-ACCREDITED investors.  This is GOOD news for anyone wanting to raise money to do bigger deals…and for all the little investors who'd like to get in on bigger deals).
Meanwhile, Mauricio had a client who got excited about using the freedom under the new law to promote for investors.
So she a organized a presentation and bought a list of accredited investors to send invitations to.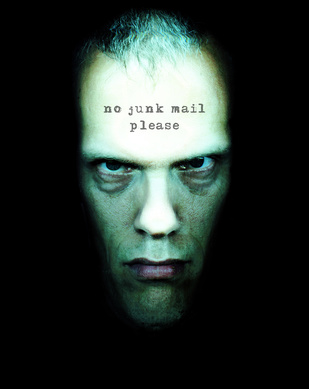 Apparently, one of the recipients didn't like the invite.  So rather than simply throw it in the trash and ignore it…or contact Mauricio's client and asked to be removed from the list…this person decided to contact the state security regulator and file a complaint.
Nice.
And then the regulator decides to go "under cover", poses as a prospective investor and requests information about the investment offering.
Now you may not know (which is why we have Mauricio on our faculty for our Secrets of Successful Syndication seminar)…but when you put together an offering that is claiming an exemption from public registration, you need to make a filing with the state regulator.
But you aren't required to do it before you make the offering. It just needs to be done within 15 days of accepting your first investor.
(Note:  We're not attorneys.  This is just a blog about a radio show.  So before you actually do anything, we STRONGLY recommend you work with your own attorney to be clear about the regulations surrounding your particular situation).
In this case, Mauricio's client hadn't filed yet.  So when the regulator checked, they was no filing.  Keep in mind, there was no legal requirement to have filed at this point.  So Mauricio's client had done nothing wrong.
But that didn't matter to the regulator.  And rather than simply pick up the phone and ask whether any investments had been accepted (they hadn't), the regulator simply fired off a "Cease and Desist" order and freaked out this poor entrepreneur.
The good news is the offering was compliant and it all went away with a few responses by counsel.
The lesson?  It's probably safer to simply file your exemption BEFORE you do any public promotion.  Because you never know who will be looking at your offering…or how they will react.
Out of Control…
Real estate developer Beth Clifford was working on an in-fill project in Washington DC.
The project itself was a very unique product and Beth thought she could get a higher price if prospective buyers actually saw the finished product…instead of buying from an artist's rendition.
So rather than generate cash flow from pre-sales, Beth took advantage of cheap debt, and borrowed money to fund current cash needs.  After all, the math said the premium of selling a tangible finished product was cheaper than the interest on the loan.
Of course, when debt is involved, it's really important to hit time lines…because the loan payment creates a drain on available cash.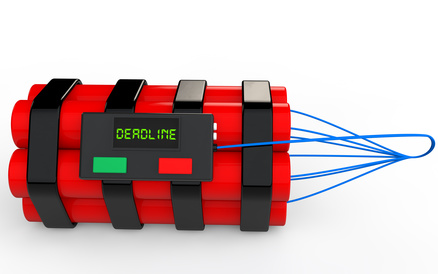 So the project is cruising along, the structure is completed and nearly ready to be furnished, and everything's looking good, until…
An arsonist decides it would be a good idea to break into the property and set it on fire.
As you might guess, this introduced some delays and cash flow problems into the plan.  Yikes!
Fortunately, Beth's insurance company stepped up big and quickly got the rebuild funded.
Meanwhile, Beth decided to turn the situation into a public relations opportunity.  So she organized a barbecue fund raiser to honor all the fire and police who helped her.  She invited all the local people, who then saw her project and her concern for the community.
Sometimes there are things you just can't control.
But by having contingency funds in your budget, good quality insurance that will actually pay instead of fight with you, and a creative mind which allows you to see how to take something negative you can't control, you can turn a bad situation into something positive.
Do YOU have a Halloween Horror Story?  Let us know!
Click here to go to our Feedback page.  Tell us what happened, how it turned out and what you learned.  Who knows?  Maybe YOU will end up featured on a future edition of Halloween Horror Stories!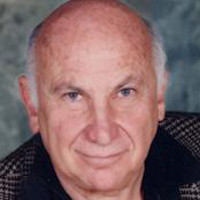 Irwin Schiff Dies While In Prison
In one of the most tragic episodes in modern American patriotism, long time tax system critic Irwin Schiff succumbed to an untreated illness while incarcerated in Forth Worth, Texas.
As long time listeners know, over the last few years we've become friends with Peter Schiff.  Peter's a brilliant and outspoken pundit on economics, a best-selling author, a former candidate for U.S. Senate and a highly successful businessman.
Peter's also the son of Irwin Schiff.
What listeners may not know is that long before I became co-host of The Real Estate Guys radio show or ever met Peter, I'd been following the work and career of Irwin Schiff.
In fact, Irwin Schiff had a profound impact on the direction of my life and career.  In many ways, Irwin Schiff's influence led me to join The Real Estate Guys™ and ultimately to form a friendship with his son.  But when I first met Peter, I didn't even know they were related.  I was attracted to Peter's mission and message.
I share this because each of you will meet people in your life who will influence you as well.  Not everyone will agree with or approve of your heroes.  Irwin Schiff was a controversial man.
But Irwin Schiff was a great man… a man of intellect and conviction.  Courageous and outspoken, Irwin unjustly suffered at the hands of the country he loved.
And Irwin Schiff died in prison… blind, sick, untreated…and at 87 years old, shackled to his hospital bed and monitored by an armed guard.
It's unbelievable and unconscionable.   But it's true.  I know because Peter called me the night his dad was dying and told me what was happening.
But for all Peter's wealth and intellect, he couldn't get the government to allow his father, a non-violent man, to die in peace with his family.  Instead, they kept him handcuffed to his bed and under armed guard.  It's crazy when you think of the kind of people our prison system and politicians routinely pardon, parole and release back into the public.
It makes you wonder what they're so afraid of.
Our audience is interested in building wealth through real estate.  So we try to avoid getting too political or overly involved with getting people riled up over all the corruption and incompetence we see in the government, in the banking system and on Wall Street.
We simply try to see it for what it is and navigate accordingly.
But without freedom, there is no wealth.  And without brave men and women to cry out against injustice when they see it, there is no freedom.
Freedom starts as an idea, then becomes an ideal.  But it doesn't become real until courageous people act.  The only reason we have a United States of America is because brave freedom lovers spoke out…and then acted…against what they perceived as the tyranny of an overreaching British empire.
Not everyone agreed with them at the time.  Perhaps there are some who still don't agree.  They'd rather go along to get along.
But not Irwin Schiff.  Irwin was a man of ideals and action.  And whether you agreed with him or not, you have to admire his courage and conviction.  I know I sure do.
Below is a tribute Peter Schiff wrote about his father.  I encourage you to read it.  Then take some time to look up the life and work of Irwin Schiff.  I know you'll learn some things which will enlighten you.  Some will absolutely shock you…perhaps into being more aware and protective of the very freedom you hope to exercise and enjoy with the prosperity you gain through your investing.
My father Irwin A. Schiff was born Feb. 23rd 1928, the 8th child and only son of Jewish immigrants, who had crossed the Atlantic twenty years earlier in search of freedom. As a result of their hope and courage my father was fortunate to have been born into the freest nation in the history of the world. But when he passed away on Oct. 16th, 2015 at the age of 87, a political prisoner of that same nation, legally blind and shackled to a hospital bed in a guarded room in intensive care, the free nation he was born into had itself died years earlier.
My father had a life-long love affair with our nation's founding principals and proudly served his country during the Korean War, for a while even having the less then honorable distinction of being the lowest ranking American soldier in Europe. While in college he became exposed to the principles of Austrian economics through the writings of Henry Hazlitt and Frederick Hayek. He first became active in politics during Barry Goldwater's failed 1964 presidential bid. His activism intensified during the Vietnam Era when he led local grass root efforts to resist Yale University's plans to conduct aid shipments to North Vietnam at a time when that nation was actively fighting U.S. forces in the south. Later in life he staged an unsuccessful write in campaign for governor of Connecticut, then eventually lost the Libertarian Party's presidential nomination to Harry Brown in 1996.
In 1976 his beliefs in free market economics, limited government, and strict interpretation of the Constitution led him to write his first book The Biggest Con: How the Government is Fleecing You, a blistering indictment of the post New Deal expansion of government in the United States. The book achieved accolades in the mainstream conservative world, receiving a stellar review in the Wall Street Journal, among other mainstream publications.
But my father was most known for his staunch opposition to the Federal Income Tax, for which the Federal Government labeled him a "tax protester." But he had no objection to lawful, reasonable taxation. He was not an anarchist and believed that the state had an important, but limited role to play in market based economy. He opposed the Federal Government's illegal and unconstitutional enforcement and collection of the income tax. His first book on this topic (he authored six in total, self-published by Freedom Books) How Anyone Can Stop Paying Income Taxes, published in 1982 became a New York Times best seller. His last, The Federal Mafia; How the Government Illegally Imposes and Unlawfully collects Income Taxes, the first of three editions published in 1992, became the only non-fiction, and second and last book to be banned in America. The only other book being Fanny Hill; Memoirs of a Woman of Pleasure, banned for obscenity in 1821 and 1963.
His crusade to force the government to obey the law earned him three prison sentences, the final one being a fourteen-year sentence that he began serving ten years ago, at the age of 77. That sentence turned into a life sentence, as my father failed to survive until his planned 2017 release date. However in actuality the life sentence amounted to a death sentence. My father died from skin cancer that went undiagnosed and untreated while he was in federal custody. The skin cancer then led to a virulent outbreak of lung cancer that took his life just more than two months after his initial diagnosis.
The unnecessarily cruel twist in his final years occurred seven years ago when he reached his 80th birthday. At that point the government moved him from an extremely low security federal prison camp in New York State where he was within easy driving distance from family and friends, to a federal correctional institute, first in Indiana and then in Texas. This was done specially to give him access to better medical care. The trade off was that my father was forced to live isolated from those who loved him. Given that visiting him required long flights, car rentals, and hotel stays, his visits were few and far between. Yet while at these supposed superior medical facilities, my father received virtually no medical care at all, not even for the cataracts that left him legally blind, until the skin cancer on his head had spread to just about every organ in his body.
At the time of his diagnosis in early August of this year, he was given four to six mouths to live. We tried to get him out of prison on compassionate release so that he could live out the final months of his life with his family, spending some precious moments with the grandchildren he had barely known. But he did not live long enough for the bureaucratic process to be completed. Two months after the process began, despite the combined help of a sitting Democratic U.S. congresswoman and a Republican U.S. senator, his petition was still sitting on someone's desk waiting for yet another signature, even though everyone at the prison actually wanted him released. Even as my father lay dying in intensive care, a phone call came in from a lawyer and the Bureau of Prisons in Washington asking the prison medical representatives for more proof of the serious nature of my father's condition.
As the cancer consumed him his voice changed, and the prison phone system no longer recognized it, so he could not even talk with family members on the phone during his finale month of life. When his condition deteriorated to the point where he needed to be hospitalized, government employees blindly following orders kept him shackled to his bed. This despite the fact that escape was impossible for an 87 year old terminally ill, legally blind patient who could barley breathe, let alone walk.
Whether or not you agree with my father's views on the Federal Income Tax, or the manner by which it is collected, it's hard to condone the way he was treated by our government. He held his convictions so sincerely and so passionately that he continued to espouse them until his dying breath. Like William Wallace in the final scene of Braveheart, an oppressive government may have succeeded in killing him, but they did not break his spirit. And that spirit will live on in his books, his videos, and in his children and grandchildren. Hopefully his legacy will one day help restore the lost freedoms he died trying to protect, finally allowing him to rest in peace.
Asset Protection Strategies to Help Protect What You've Built
Most people invest in real estate for building wealth to enjoy then pass on to their family. But because of poor or little asset protection strategies, some investors lose huge chunks of their assets to lawsuits and taxation.
That's sad.  And it's largely preventable.
But in an age of hackers, surveillance and money hungry governments, it's never been more important to structure your holdings for maximum privacy, protection and tax mitigation.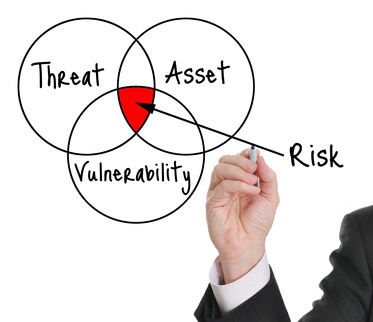 And just like many businesses have had to go global to find better opportunities, many investors are finding it's wise to go global for find better privacy, asset protection and tax savings.
So we decided to sit down with an international attorney to see what we can learn about international asset protection strategies for real estate investors.
Manning the microphones for this foray into broadcast brilliance:
Your shining star of a host, Robert Helms
His dim lit co-host, Russell Gray
International asset protection attorney and returning guest, Joel Nagel
Most people hate playing defense.  Everyone wants to score points and get attention.  It's true on the playground…on Wall Street…and on Main Street.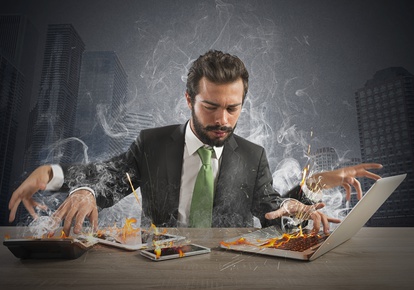 So we all run around with our hair on fire building wealth.  We start businesses, buy investments and educate ourselves about how to make more faster.  It's fun!
But not everyone plays fair.  Some people would rather take than create.  And they look at you with disdain and your assets with envy.
But enough about the government…
The fact is there are COMPELLING reasons to set up legal structures which keep your wealth private and safe from takers.  And the SOONER you do it, the easier it is.
In simple terms, an asset protection structure provides legal entities to control (management), own (holding) and operate (property or business specific).
The separation between entities effectively creates "firewalls" which make it harder for a predator attacking a liability producing entity (like the one operating one of your rental properties) from getting to your treasure chest (the holding company).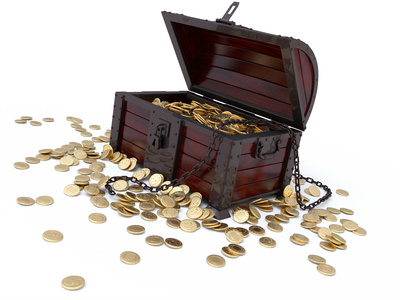 Of course, you can do all this in just one state jurisdiction, but a single state structure makes it easier for a predator to find everything you have and then attack it using only one lawyer.  That's WAY too easy.
To make it harder for predators, you can use multi-state structures.
Using multi-state structures makes it take longer to find everything and connect it back to you.  And it means the legal action needs to be brought in different jurisdictions, which often means more time and expense for the predator.
Also, some states have systems and laws which are more conducive to privacy.
Sometimes the best way to avoid an attack is to not make yourself a tempting target by hanging all your assets out in public view.
So a little complexity with asset protection strategies can go a long way in deterring a casual plaintiff from retaining a lawyer on contingency to see if they can harass you into a settlement.  Attorneys working on commission aren't fond of complex cases which take a lot of time and expense to research.
Going global is a lot like going multi-state, but better.
Some countries have REALLY private systems where it's nearly impossible an uninvited and unwarranted asset search would reveal your holdings.   And many foreign countries do not recognize U.S. judgments or subpoenas.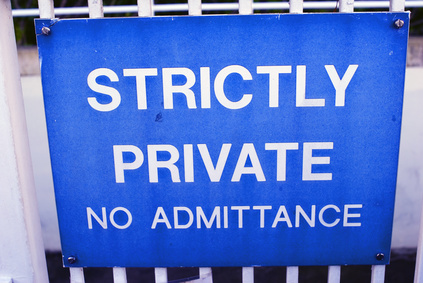 So even if a predator finds an asset off-shore, now they need to work through a foreign legal system in an attempt to win a judgment.  This alone can be a huge deterrent to a predator.
And that's just privacy and asset protection.
Tax savings can be another strong reason to consider a foreign arrangement.
It's been widely reported how companies like Apple, Google and General Electric (to name but a FEW) utilize PERFECTLY LEGAL offshore structures to generate and store profits…away from the voracious appetite of the IRS.
The good news is you don't need billions of dollars for these international structures to make good sense for you. The right asset protection strategies may just take a bit more research and discovery.
So listen in as we visit with international asset protection attorney…and newly appointed ambassador to Austria from Belize…Mr. Joel Nagel.
Listen Now: 
The Real Estate Guys™ radio show and podcast provides real estate investing news, education, training and resources that help real estate investors succeed.
The future of money, inflation, and deflation are just a few of the recent questions topics we've received from you, our listeners. So many great questions piled up in our email grab bag, Walter could barely carry them into the studio.  Of course, Walter's got those skinny little bird legs… So, let's dive into your questions on real estate markets, condos, deflation, the future of money and how it affects you as an investor.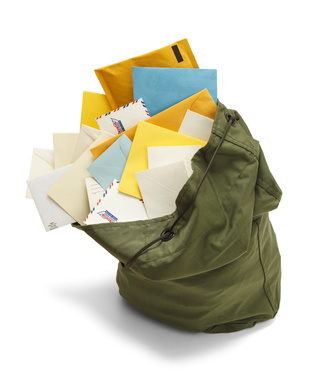 In the studio behind the silver microphones of The Real Estate Guys™ radio show:
Your intrepid educator and host, Robert Helms
His inept communicator and co-host, Russell Gray
The ageless Godfather of Real Estate, Bob Helms
Choosing a Good Real Estate Market
It's no secret that real estate prices have risen in many markets.  And because of this, investors are looking for places where properties are more affordable.
Long time listeners know we think all things being equal…affordable markets will be a safer place to be in the next decade or so.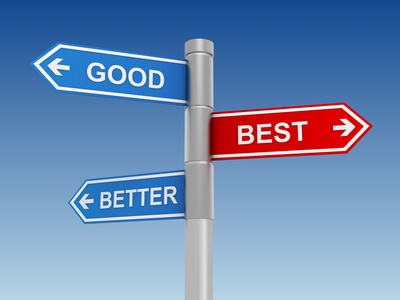 BUT…all things aren't equal in all markets.
So when a young listener asks our opinion of Detroit as a real estate investment market, we had to take a step back and discuss what makes one market preferable to another.
After all, "good" has to be answered in the context of, "Compared to what?"
So tip #1 is…pick at least two markets to compare.  Not seventeen.  Just two or three.
Next, look for economic drivers.
What makes that market tick economically?  There should be several things.  If there aren't, then you need to move on.
Look at population and migration trends.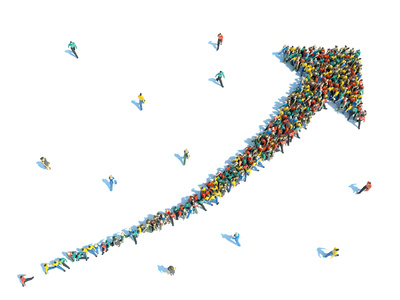 More people equals more demand for real estate.  Growing population and people moving in means upward pressure on rents and prices….and vice versa.
Look at infrastructure.
Schools, transportation, healthcare and retail are biggies.  The more and better of these essential "bones" that exist in a market, the more likely people and businesses will want to move there…or stay.
Consider the financial health of the government.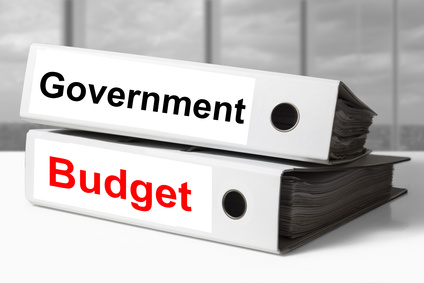 Is it able to provide essential services, improve infrastructure and maintain an environment conducive to economic growth?
A municipality that can't afford to pay its police or maintain its roads, parks, etc…is likely to impose higher taxes now or in the future.  That chases away businesses and people.
You get the idea.
Of course, with that said, because of the inherent inefficiencies in trading real estate, it's always possible to find a deal that makes sense.
We just think fighting the local market trends isn't worth it.  As much as a hassle as investing out of area is, it's easier than swimming upstream against a declining market.
"Live where you want to live, but invest where the numbers make sense." – Robert Helms
Condo Conundrum
Another listener is considering investing in a residential condominium.  Like any product type, there are pros and cons.
One of the positives about condos is they tend to be more affordable than single-family homes.  So you potentially get more bang for your investment buck.
You also have the power of the group.  Depending on the size and configuration of a complex, you can have common amenities like a pool, fitness center, tennis courts, green areas, etc.
These are things many tenants would find attractive, but the costs are shared by all owners.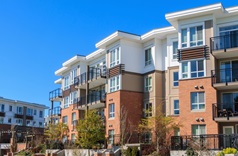 On the downside, there are some things every condo investor should be aware of.
First and foremost is the financial condition of the Homeowner's Association or HOA.
If the HOA isn't collecting its membership dues or not collecting enough, then all those fancy amenities fall into disrepair.  Or worse, essential things like roofs, driveways and landscaping can deteriorate.
When these major expenses come up and the condo association can't pay the bill, the owners could end up getting a "special assessment", which is essentially a cash call.
And if you don't pay, the HOA can place a lien on your property, impeding your ability to sell the property…or worse, the HOA can initiate a foreclosure to satisfy its lien. Yikes!
Also, on the subject of HOA's…
Be sure to look over the HOA's meeting minutes to see if any major issues of concern are being discussed.  If there's trouble brewing, you probably want to know about it BEFORE you buy.  You can't expect that the seller or the seller's agent have read them…much less disclosed anything problematic.  Check it yourself.
It's also important to pay attention to the percentage of renters in any given complex.
That's because when the percentage gets too high, the condo becomes "unwarrantable".  This is lending lingo for saying that conventional lenders won't loan on it.
Now you might not care when you buy or own, but when you get ready to sell, if your potential buyers can't get a loan, it limits your options for getting out.  This means a lower price…if you can sell it at all.
So it's certainly possible to make money in residential condo investing…and many people do…it's very important to do your homework BEFORE you pull the trigger.
Inflation or Deflation?
We got a great question from a long term listener wants to, know, "Is inflation or deflation coming?"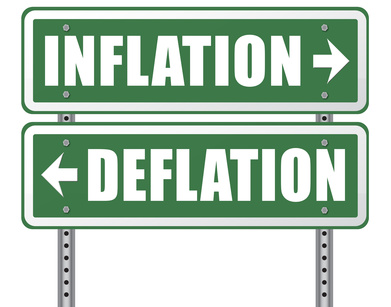 The short answer is yes.  In fact, they're both already here.
The bigger answer is more complicated, but worth delving into because it's very relevant to real estate investors.
Inflation and deflation affect everything from interest rates, to wages and rents, to property values...and more.
In an effort to keep it simple, we get inside what causes prices to rise or fall.
The factors which drive prices UP include appreciation, leverage and inflation.  And they are all different.
Factors driving prices down are the inverse:  depreciation, de-leverage and deflation.
Here are the quick definitions:
Appreciation is when more demand is out weighing supply.  Depreciation is when supply is out weighting demand.
Remember, an economy is just one big auction with bidders and sellers.  The more people who "appreciate" an item and bid for it…especially against a static or shrinking supply…the higher the price will rise.
Of course, if supply increases relative to demand, the sellers lower the price to attract buyers, and prices fall.
It's true for stocks, houses, labor, commodities and pretty much everything.
But there's more…
Inside "demand" is "capacity to pay".  After all, if you can't afford something, it doesn't matter how much you demand it.
This is where "leverage" comes in.  And leverage dramatically affects "capacity to pay".
When people who want something they can't afford today with the money they already have, financing allows them to bring future earnings into the present.  Those funds are used to bid UP the price.
A big part of the explosive rise in the cost of college has come from the explosion in student debt.  A lot of money from the future came into the present and bid up the cost of college.
The same thing happened in housing over the decades following the Depression.
If you can find someone really old, ask them about home loans in the 40's.  They were maybe 5 or 10 years.  Today, they're 30 years.  In Japan, they can be 100 years!
That's a lot of future money (leverage) coming into the present to bid up prices.
Of course, when people can no longer afford to go into debt…or are unwilling to…then all that purchasing power goes away.
And LESS leverage means downward pressure on prices.
The third component of price change is the supply of currency (not debt, just cash) that is in circulation.
The MORE money being circulated, the more can be used to purchase things.
And if the amount of things doesn't change, the net result is it costs MORE to buy the SAME things.  This is inflation.
Of course, the reverse is true.  But since the central banks control the printing presses and are committed to INFLATION, the probability of true deflation is unlikely.
But that doesn't mean prices won't fall. Just take a look at oil.
Because the SUPPLY of oil exploded with the fracking industry, while the DEMAND for oil didn't grow as quickly, the price of oil dropped.
Meanwhile, because the DEMAND for properties to rent has grown (U.S. home ownership is at the lowest level since 1967) relative to SUPPLY of units available to rent (builders haven't added as many new units as there are people wanting them)...rents have gone UP.
So for those who call rising prices "inflation" and falling prices "deflation", BOTH are happening at the same time.
Of course, now you know there's a lot more to rising and falling prices than just inflation and deflation.
The art is to look at anything you're investing in and ask how ALL the factors are most likely to affect it.  And then invest accordingly.
Yes, we wish it was simpler too.  But it is what it is…which is why we study all the time.
Could the Yuan replace the Dollar? How would that impact the future of money?
Another topic we study is currency and the future of money.
Because most of the world transacts most of its business in…or based on…the dollar, we pay attention to it.
Lately, China's been making moves to push its currency (the yuan or renminbi) to be on par with the U.S. dollar, the British pound and the Japanese yen.
The head of the International Monetary Fund has already publicly stated it's not a question of if, but a matter of when this will happen.
One listener wonders what to make of all this.
Join the crowd.  We spend quite a bit of time contemplating this very thing.  In fact, one of the major discussion topics on our next Investor Summit at Sea™ will be "The Future of Money".
At this stage, the trend for the demand of the dollar as a currency (medium of exchange) is actually going down.
At the same time, the supply of dollars has gone up…thanks to trillions of dollars injected into the economic system through multiple doses of quantitative easing by the Fed.
Based on that alone, you'd think the value of the dollar would FALL.  After all, less demand and more supply means a falling price.
So then WHY has the dollar been so strong? And how will that impact the future of money?
Because people are using it not just as a currency, but as a store of value.  So while demand for the dollar as a currency has fallen, demand as a store of value (a safe haven) has increased.
So back to the listener's question…what happens if the yuan becomes a reserve currency?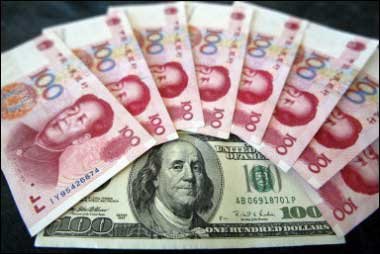 If the yuan becomes a reserve currency, it legitimizes its role not just as a medium of exchange, but also as a store of value.
And if China backs the yuan…even partially…by gold (in addition to its substantial reserves and robust manufacturing economy)…it's conceivable that many investors would dump dollars and buy yuan.
Consider that Britain is issuing the world's first yuan denominated bonds.  It's just a clue that the yuan is moving ever closer to becoming a serious player on the world stage.
So if demand for the dollar falls against the backdrop of the trillions printed in the wake of the 2008 financial crisis, then the value of the dollar could fall SUBSTANTIALLY.
Worse for dollar holders, is that once the world begins to lose faith in the dollar as a store of value, the rush for the exits begins.  And this exacerbates the fall of the dollar.  It's an ugly downward spiral.
What does that mean to you as a Main Street real estate investor?
The first and most likely impact will be a rapid rise in interest rates and in the dollar denominated value of anything real.
If you own real assets, like real estate and precious metals, then you'll preserve your relative position.
The dollar value of those things will go up, but it won't mean anything because the dollars won't be worth as much.
It's like that $50,000 3 bedroom house from 1970 that's now worth $500,000.
The house didn't get bigger or more useful.  The dollar just fell, so now it takes more of them to buy the same real value.
But even though you aren't richer in real terms, you're better off than if you didn't own the house.  So owning anything real when a currency is losing value is a safer place to be.
Next, if you've used low fixed rate financing, as interest rates rise, you're not affected.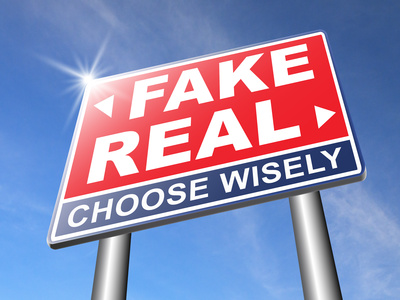 In fact, you have a competitive edge because anyone trying to buy when interest rates are high will have to charge much higher rents in order to cover their costs.
So you can offer low relative prices to your tenants in a time of economic weakness and still be positive cash flow.
Your tenants will probably be very grateful and loyal, so you'll have less vacancy and less hassles.
All this to say…the more you understand what's happening, why it's happening, how it affects you and what you can do about it…the less scary all of these changes are.
Because change is coming whether you're ready or not…and whether you do anything or not.  Obviously, it's probably a good idea to pay attention and take appropriate action.
We'll be here watching, reporting and commenting on the future of money and other topic.  So stay tuned to The Real Estate Guys™ radio show.  And if you really want to compress your learning curve, take the big leap and join us on our next Investor Summit at Sea™.
Meanwhile, listen into this enlightening edition of Ask The Guys!
Listen Now: 
The Real Estate Guys™ radio show and podcast provides real estate investing news, education, training and resources that help real estate investors succeed.
"Rock star" is a term commonly used to describe HUGE success in any field of endeavor.
Maybe YOU are dreaming of being a real estate rock star some day!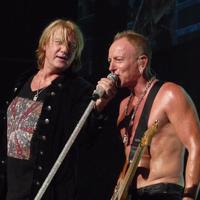 So we thought it would be fun (and instructive!) to sit down with a real life rock star…and see how someone goes from obscurity to super-stardom in their chosen field.
Of course, we didn't want some random one-hit wonder…though we're sure there'd be lots of lessons there too.
Instead we found someone who's achieved both huge and ENDURING success.
Rockin' this edition of The Real Estate Guys™ radio show:
Your rock star radio host, Robert Helms
His roadie co-host, Russell Gray
Lead guitarist for mega-band Def Leppard, Phil Collen
Now right out of the gate, you may wonder WHY we're interviewing a musician for a real estate investing program.

And if you're part of our younger demographic, you may not even know that Def Leppard is one of the greatest selling rock bands in history.
Formed in 1977, Def Leppard has sold more than 100 MILLION albums worldwide.
According to Wikipedia…
Def Leppard is one of only five rock bands with two original studio albums selling over 10 million copies in the U.S.
The band is ranked No. 31 in VH1's "100 Greatest Artists of Hard Rock"
Def Leppard is ranked No. 70 in "100 Greatest Artists of All Time".
And nearly 30 years later, they continue to pack thousands of people into concerts..  We know.  We went to one in Dallas.  It was awesome.
So that's HUGE success.  It's also ENDURING success.  And Phil Collen has been with them since 1982, so he's been a big part of Def Leppard's success.
But success is bigger than just fame and fortune.  
Just think about Elvis Presley, Marilyn Monroe, Jim Belushi, John Candy and a long list of other rich and famous entertainers…along with all kinds of lesser known corporate executives and hard working entrepreneurs.
So while you're busting your rear building your balance sheet, it's a good idea to build some balance into the process.
Success is also about physical health, long term relationships, and living with passions and purpose.
After all, without these things…how successful are you really?
Of course, when you think of the stereotypical rock star, you don't think about health and long term relationships.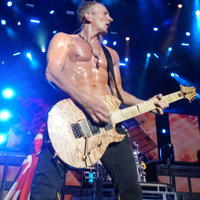 That makes Phil Collen a very rare guy.
Phil's a 57 year old, non-drinking, drug free, vegan who exercises regularly and is more fit than guys half his age…
All the while, Phil continues to rock the house while on tour with Def Leppard…AND still finds time (and energy!) to make music with not one, but TWO other bands.
So if you think YOU are busy…and struggling to stay fit, focused, motivated and effective while building your real estate empire…
We're guessing you could learn a thing to two from Phil Collen…and THAT'S why we wanted to talk to him.
We say all the time that what you think and believe affects the actions you take, which in turn produce the results (or lack thereof) in your life.
So getting a chance to grill Phil on how he thinks about life and work could reveal success principles, patterns and philosophies we can apply to our own endeavors.
You'll discover Phil is a pretty level headed guy and a solid "middle-class" work ethic.
He says in spite of his fabulous success, he hasn't succumbed to believing his own press. He just keeps working on improving himself.
He's also fiercely loyal.
In fact, Phil tells us the amazing story of how Def Leppard's drummer, Rick Allen, literally had his arm ripped off in a car accident…and how his bandmates never thought to replace him.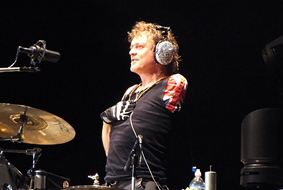 Watching a Def Leppard concert is worth it…just to see Rick Allen play world class drums…with only one arm!
Wow.  And we want to throw in the towel when a tenant trashes one of our units.
Of course, as we've mentioned, the rock and roll landscape is littered with tragic stories of substance abuse, broken relationships and excesses of all kinds.
And Phil confesses there was a time early in his career when he got caught up in some of that.
But he had the vision and humility to realize the path he was on, and made a conscious decision to choose a different path.
So Phil hasn't had a drink in over two decades. He's as fit a guy as you'll ever see…at any age.
The lessons are to know yourself and your goals, to be decisive and disciplined to be true to your mission, vision and values…and to always keep pushing yourself to improve.
Easy to say.  Harder to do.  Unless you're able to unlock your own personal, powerful, compelling why.
We learned a lot from Phil and are inspired to take our personal efforts to the next level.
We trust you'll find great lessons in this episode…which you apply to the daily pursuit of your hopes, dreams and goals…real estate and otherwise!
Listen Now:

The Real Estate Guys™ radio show and podcast provides real estate investing news, education, training and resources that help real estate investors succeed.