Lots of great real estate investing questions from our loyal listeners in this edition of Ask The Guys, including should I invest or pay off debt. 
Should I invest or pay off debt? How do I get started in investing? Should I sell my property to my tenant? Our producers said we had a lot of really good questions for this edition of Ask The Guys, so they wanted to bring in the BIG brains.
Sadly, they weren't available, so we're on our own for this show.
In the baffled box fielding your brilliant questions:
Your home-run host, Robert Helms
His choked up co-host, Russell Gray
Here are some of the questions our listeners pitched to us….
Is it better to invest or pay off debt?
Should I sell my property to my tenant?
What's the best way to transfer real estate from parents to children?
Where can I find financing with foreclosure on my record?
And more …
---
Listen
Subscribe
Broadcasting since 1997 with over 300 episodes on iTunes!
Review
Like the show? Help us reach new listeners by leaving us a quick review on iTunes. It takes just a minute of your time, and it would really help us out. Thank you so much!! (Don't know how? Follow these instructions.)
---
Should I wait until I'm debt free to start investing in real estate?  My wife is concerned about carrying too much debt.
Short answer:  The longer you wait to start investing, the longer until you profit from your investments.  So generally speaking, if you are wondering if it is better to invest or pay off debt, getting started sooner is better.
Obviously, there's no one-size-fits-all answer.  Especially when wives are involved. 😉
But from a financial standpoint, debt that pays you to borrow is not bad.  In fact, we'd call it "good"…as in "good debt". When looking at if it is better to invest or pay off debt, "good debt" is critical to consider.
Income producing real estate is one of the great vehicles for accumulating lots of "good debt".  The key is to make sure of two things:
First, be sure the net cash coming in is enough to cover the debt payment going out.
Sounds easy.  But it's also easy to forget about contingent and non-monthly expenses…the unpleasant surprises can make your easy life…not so easy.
So when you do your cash flow analysis, be sure you account for EVERYTHING.
Second, be sure you have adequate cash reserves.
Sometimes big expenses come up before you have time to build up reserves from cash flow.  Don't count on credit lines because those can be shut off in an economic crisis.  And you never know when one of those pesky financial crises will show up.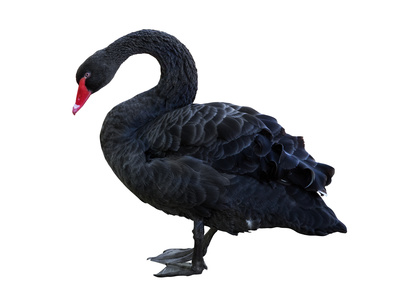 So…if you're able to borrow money (good debt) to acquire POSITIVE cash flow, you can use the positive cash flow from the good debt to pay down the debt (bad debt) which does NOT pay you. In this scenario, the answer is clear on if you should invest or pay off debt.
Of course, if YOU understand all that and your spouse doesn't, you could be 100% right on paper…and dead wrong in the relationship.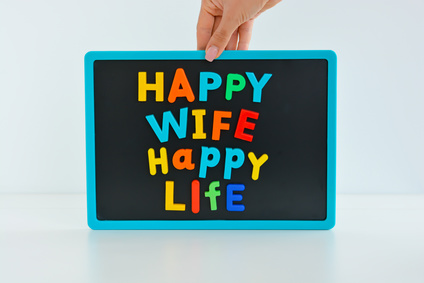 You have to decide what's most important.  Just remember:  Happy Wife = Happy Life.  Just sayin'….
If your wife is concerned about your financial affairs, that's a GREAT thing.  Consider it an opportunity to invest time studying together by attending seminars, reading books, meeting with advisors…even listening to amazing real estate investing broadcasts.
And until you find an amazing real estate investing broadcast, you can listen to The Real Estate Guys!
My tenant wants to buy my property.  Should I sell it?
Another great question!
Of course, whenever someone asks what they "should" do, we have to answer, "It depends".
Ultimately, you have to do what YOU think is best…for YOU.  And YOU figure that out by getting ideas and information…and then considering your options.
So here are some things to think about…
You have the property now.  If you didn't, would you buy it right now compared to whatever else is available for you to do with your time, equity and credit?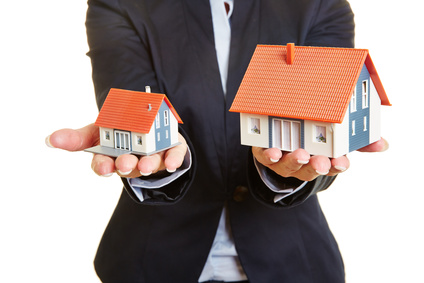 If not, then you probably want to strongly consider selling it.  Of course, you have to think about timing and tax considerations.
If you'd like to keep the property for now but would like to sell it later, it's likely you can make a deal with your tenant for a future purchase.
Maybe you want to time the realization of capital gain or need time to prepare for a 1031 tax deferred exchange.  Maybe the tenant needs some time to get their credit and cash lined up.
In any case, in most jurisdictions you modify your lease and provide your tenant with a future option to purchase.
You could also go with a protracted escrow, just be sure to consult with your tax advisor about when the tax law says you've actually "realized" the gain.
In the case of a lease option, your tenant might pay you an upfront fee and/or additional monthly payments as "option consideration".  You might get a bigger number if you're willing to credit some of it toward the purchase price.
There aren't any set rules or formulas…which is the fun and creative part of real estate.  Just decide what YOU want and are willing to do, and what the tenant wants and is willing to do.  Then work out a deal that makes you both happy.
What's the best way to transfer real estate from parents to children?
"Best" like "should" is always a dangerous question to answer.  After all, what's best for someone is probably what they should do.  But who knows best what's "best"?
You do…once you know what your options are.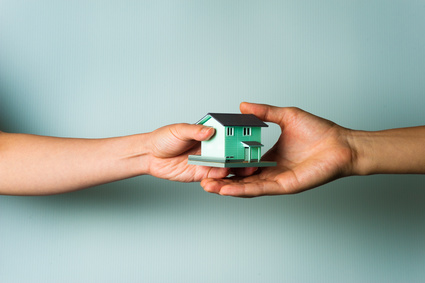 So when it comes to transferring real estate from parents to children, you need to think about what YOU are trying to accomplish.
Sometimes, it's about tax mitigation.  Sometimes you want to maintain control…even after you're no longer here.
Once you figure out what YOU want, then you'll want to consult with professional advisors who can help with the HOW to do it.
Typically, you'll want an estate planning attorney and a tax advisor.
The tools you have to work with include entities (trusts, LLCs, etc.), contracts (options, purchase and sale agreements), and state specific laws (forms of title).
Entities are useful for eliminating probate, managing estate taxes, and maintaining control about how the property and its income are used.
The key is to focus on what you're trying to accomplish.  Ask a lot of "what if?" questions until you've through a variety of potential outcomes.  Decide what you want to have happen in each scenario.  Write it all down.
Then go meet with your advisors and ask for ideas and strategies to create the outcomes you're after.  Many times, experienced advisors will have seen how other clients have structured themselves to accomplish similar objectives.  So you may get some ideas you hadn't even thought of.
After a reviewing all the ideas, options and expenses, we're guessing it will be clear to see what's "best" for you.
Where to find financing with a foreclosure on your record?
The lending landscape is littered with the walking wounded – folks who barely survived the Great Recession and whose credit reports are scarred with foreclosures, liens and other "derogatory" entries.
That's the bad news.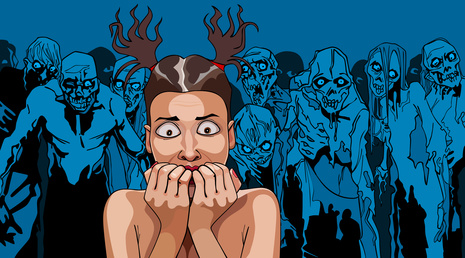 The good news is that more lending is opening up for these walking wounded.  The key is to get someone on your team who is knowledgeable about the ever-changing array of conventional and unconventional financing options.
Because there's a big population of folks with foreclosures on their records, there are specialty lenders who focus on serving their unique needs.
So job #1 is to find a competent mortgage broker experienced with working with investors.  Investigate non-government funding such as private lenders, community banks…even friends and family.
If you have consistent documented income, savings and a reasonable explanation for what happened, there are lenders out there who are willing to take a chance on you…if the collateral is good and the interest rate is right.
Even if you can't find ideal financing today, you may still want to buy a good property as long as you have a reasonable plan for fixing the financing later.
Remember, you buy the property once, but you can change the financing later.
So if you meet with your mortgage consultant and they tell you you're not lendable YET…then find out what YOU can do (in your control) to get there.  If the list and timeline seems reasonable, you may decide to accept less than perfect financing TEMPORARILY…with plan to replace it later when you qualify.
How to access home equity to invest?
At the risk of being redundant…again…one more time…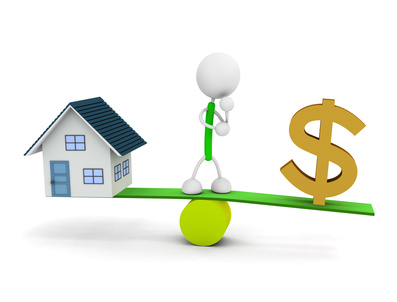 Get a mortgage pro on your team.  They can tell you what loans are available that YOU will qualify for.  And if the answer is "none", don't be dismayed.  You may find a private party lender who'd be willing to make the loan.
This of course assumes you wish to keep your home and just want to use the equity.  Otherwise, selling is the other obvious way to free up idle equity for investment.
Pre-2008, pulling equity out of Property A to investing in Property B (and C, and D, etc…) was popular because properties had equity and loans were readily available to extract the equity.
After the crash, those loans all went away.  So sad.
But they're BAAAACK.  Yay.
However, there were some valuable lessons learned by those of us who went through the equity apocalypse…
First, when it comes to your HOME…be conservative.  Make sure, you feel comfortable making the new payment in case any or all of the investments you make with your home equity…flop.
As long as you can make your payment, you're not homeless.  But if you can't sell the house to pay off the mortgage, you might be trapped for awhile.
Be careful not to borrow short and invest long.
If you access equity in your home, be sure you understand the terms of the loan.  At today's rates, we're fans of long term, fixed rate loans.
Fixed rate long term loans give you stability of interest expense and payment.  And you don't have too much risk that you'll end up stuck with an above market rate.  It's hard to imagine rates falling substantially from today's level.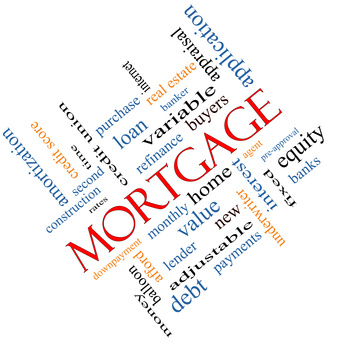 HELOCs (Home Equity Lines of Credit), ARM (Adjustable Rate Mortgages), balloons (i.e., 30 year amortization due in five) are all "short term" loans.  Meaning, the rates might adjust or the entire balance comes due in 5 years or less.
If you are SURE you can pay the loan back or handle the "worst case" scenario interest rate / payment adjustment, then MAYBE it's okay to use the proceeds to invest.
The DANGER comes when whatever you invested in is NOT liquid when the loan comes due…or isn't producing a high enough payment to cover the new payment after an interest rate re-set.
Now you may need to sell at a bad time.  Or you might not be able to sell at all.  Then you need to figure out how to pay off the loan or make the payment from other sources.
Again, avoid borrowing short to invest long.
Of course, if you're hesitant to use your home equity to invest with, you can always find other people who have money available to invest.  They put up the money (or most of it) and you put up the time to find and manage the deal to a profit.  Then you divvy it all up.  That's called syndication and we like it a lot.  You might like it too.
How to get started when properties are so expensive?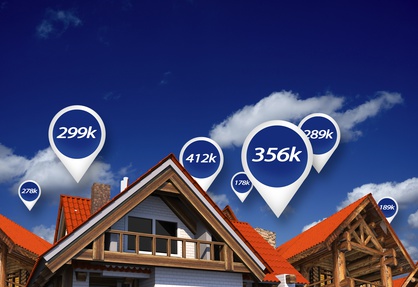 Another great question…
This listener makes $45,000 a year, has good credit and has been reading lots of books about investing.
BUT…he lives in Los Angeles and properties cost a fortune.  So he can't qualify for a big enough loan to buy anything in his area.
One solution…
"Live where you want to live, but invest where the numbers make sense." – Robert Helms
Sounds easy.  But how?
It's a big topic, but in short, pick a few markets you think would be good.  Research those markets and then build relationships there.  Your market team will help you find properties.
Again…sounds easy, but how?
Relationships.
In this case, take your book (and radio show!) knowledge and go to places where more experienced investors gather.  Ask intelligent questions.  Find out what other people are doing and why.
In a huge metro like Los Angeles, there are investment clubs, seminars and conferences you can attend.  But don't hesitate to travel to connect with the right people.  We do it all the time.
Once you've picked a few markets that look interesting, do some remote research.  Set news alerts.  Pay attention to the local economy.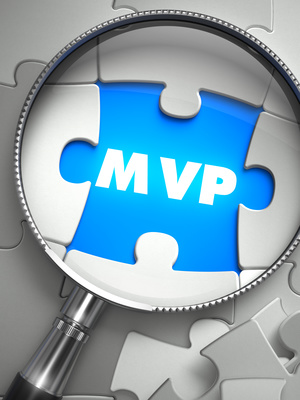 If it looks good, go there and start building a team.  And start with property management.
Property managers  usually aren't trying to sell you a property.  But they can tell you where the tenants are most plentiful.
Remember, your true mission as an income property investor is to accumulate tenants.  That's where the income comes from.  You buy the property to get the tenants and their income…at least a piece of it.
So your property manager is the MOST important member of your local team.
Lots of other great questions…so tune in as listeners Ask The Guys!
---
Listen on YouTube
Want More?
The Real Estate Guys™ radio show and podcast provides real estate investing news, education, training and resources that help real estate investors succeed.
While American media is focused on the chances of a Thanksgiving weekend terrorist attack (not to make light of those concerns)…a group of international bureaucrats will be meeting to decide if the world will take a step closer to a Chinese yuan reserve currency.
On Monday November 30th, the International Monetary Fund (IMF) votes on whether the yuan (the currency of China, also known as the renminbi) gets into the Special Drawing Rights (SDR) basket.
Who cares?
China does.  They care a LOT.  And YOU should probably care too…even if you don't know it yet.
What is an SDR?
Special Drawing Rights (SDR) are the currency of the International Monetary Fund.
The SDR "basket" is a collection of "premium" currencies whose values collectively determine the value of the SDR using a special formula.
Confused already?  That's okay.  Just don't give up….
Remember all those real estate investors in 2005 that didn't pay attention to Wall Street…thinking what do stocks, bonds and derivatives have to do with Main Street real estate investing?
In 2008 we all found out.  Oops.
So here's a quick primer on the situation (for a better understanding, read Jim Rickards' books Currency Wars and Death of Money)…
In the U.S., when an individual bank runs low on cash, they can borrow from the central bank (the Federal Reserve).  All major countries have a similar system.
But where do central banks go when they need to borrow?
So here's where it gets a little complicated. But stick with us because we plan to show how it matters to you and your Main Street investing.
A little history…
What is the IMF?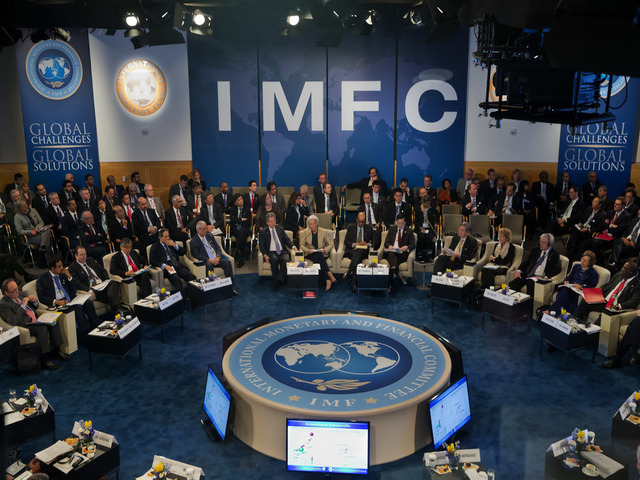 Prior to 1944, countries settled trade in gold.  So if you imported more than you exported, you owed someone a pile of shiny yellow metal.   Or at least a claim ticket for it.  Makes sense.
After two world wars, most of the world's gold and remaining production capacity was primarily in the United States.
After all, it's hard to export anything when all your production capacity and infrastructure was bombed to smithereens.  So almost by default (not that Americans weren't smart and didn't work hard) the U.S. had the world's dominant economy.
In 1944, at the Bretton Woods conference, a NEW financial order was set up…and the U.S. took over for Great Britain as the financial capital of the world.
Remember the golden rule?  "He who has the gold, makes the rules."
That's what happened in Bretton Woods.  The U.S. had the gold, so King Dollar was crowned.  For most folks reading this, it's the only system you've ever known.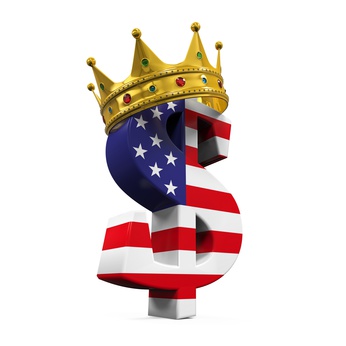 But that doesn't make it permanent.  In fact, history tells us that dominant economies, currencies, governments and systems eventually change.
Anyway, the idea of a central bank for the central banks also came out of Bretton Woods.  They called it the International Monetary Fund or IMF.
Five years later, it launched.  Keep in mind that these things take time.  It's easy to miss…or forget…that fundamental change is happening.
Basically, the IMF is the central bank to the central banks.
Twenty years later, in 1969, the idea of a special currency for the IMF came up.  They called it "Special Drawing Rights" or SDR.
Lame name, but lucky timing (probably just a coincidence…) because just two years later, in 1971, the U.S. defaulted on the Bretton Woods agreement with the "Nixon shock".
That's when President Richard Nixon shocked the world on national TV announcing he was closing the gold window "temporarily".  (Still closed today by the way…)
But don't take our word for it…watch Nixon make the announcement yourself:
The ORIGINAL Bretton Woods deal was that countries holding paper dollars could turn them into Uncle Sam and get real gold.  In essence, the dollar was as good as gold.
But when Nixon suddenly changed the deal (reminds us of the exchange between Darth Vader and Lando Calrissian in Star Wars – The Empire Strikes Back below), it meant all countries holding U.S. dollars formerly redeemable for U.S. gold now simply held green pieces of paper with pictures of dead U.S. leaders.
Now…to no surprise…no one wanted or trusted U.S. dollars.  So the dollar crashed.  Gold and inflation soared.  The U.S. economy and stock market tanked.  "Stagflation" became the term to describe a new strain of economic malaise.
Research it yourself.  There are many important lessons to be learned about how a major economic policy change ripples through economies.
And sometimes the UNTHINKABLE happens.
For example, in a vain attempt to contain the inflation unleashed by his default on the gold dollar, Nixon instituted a wage and price freeze: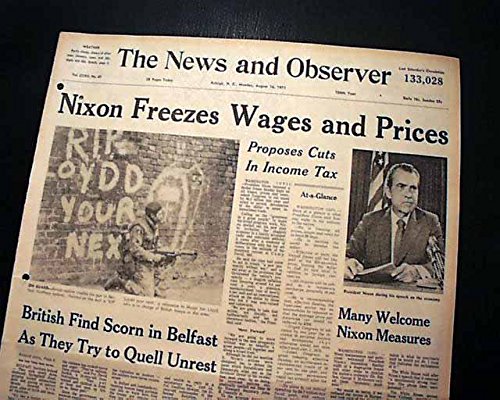 Who would think that in the Land of the Free, it would be a FEDERAL CRIME to give an employee a raise…or to raise the price of the merchandise in your OWN store?!?
But it happened.  In America.
The point is that defaulting on the Bretton Woods promise to redeem dollars for gold was a HUGE reset.
The gold dollar was dead.
BUT…the U.S. still had a strong balance sheet, a big army, huge manufacturing capacity…and a plan.
Shortly thereafter, the petro-dollar was born.
"Petro-dollar" just means that the U.S. dollar became the currency which worldwide oil transactions were settled in.  It created a huge and ever-present permanent new demand for U.S. dollars.
Now there's SO much more to say about that…but not today.
Again, we encourage you to study the history of the dollar, gold and oil.  Or come to a live event and buy us a beer or two or three…and we can talk about all this until the wee hours (that's what happens after a few beers…)
Back to our story…
So now we're in the petro-dollar era and the IMF is there with its SDRs and the SDR value is based on a "basket" of currencies it's indexed to.
The SDR basket is made up of all the "best" currencies…the U.S. dollar, the British pound, the Japanese yen, and the European Union's euro.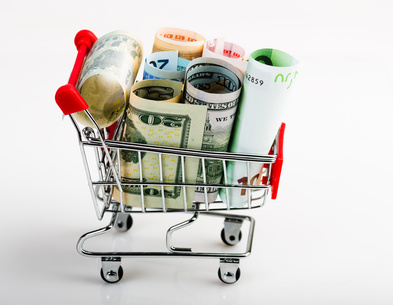 That's a pretty exclusive club considering there are 190+ countries out there.
But at the last vote in 2010 (these things only get looked at every 5 years), they got voted down.
Not dissuaded, China went to work.  We chronicle much of this in our special report on Real Asset Investing.
But this time, it seems China has a Plan B…in case the IMF slams the door again.
So while they're working to comply with IMF requirements, China's also taken steps to go independent if need be.
Does China want a yuan reserve currency?
We don't know.  If Beijing calls us with a heads up, we'll be sure to pass it along.
But how often can you trust anything ANY government says?  It's better to WATCH what they DO.
Right now, it seems to us that China looked at what the U.S. did to be top dog at Bretton Woods and are copying it as best they can.
It's a long list, but some notable items are:
Pay close attention to that last one.  We think this will be a BIG story in the not too distant future.
In 2015, China formed its own international bank (the AIIB – Asian Infrastructure Investment Bank) in spite of U.S. resistance…and wooed dozens of countries to join, including Uncle Sam's "pal", Great Britain.
It's kind of like, "If you can't join them, beat them."  Or at least show you're ready to beat them if necessary.
But no one wants to fight the U.S. toe to toe…including China.  Better to get voted in with a yuan reserve currency.
Of course, the U.S. has an effective veto with over 16% of the IMF voting rights (it takes 85% to pass).  So even if Uncle Sam's buddies don't back him again, he can still stop China from getting in the club.
But we think China's ready for that.  And we think Uncle Sam knows China's ready.  So we wouldn't be surprised if Uncle Sam cries…well, uncle.
But who knows?  We'll find out soon enough.
THEN…it will be interesting to see what happens next.
If China gets in, it's like adding a new stock to the S&P 500. It creates an immediate spike in demand for the new stock…and something gets dumped to make room.
Art Cashin, Director of Floor Operations at UBS and famed commenter on CNBC has been quoted saying…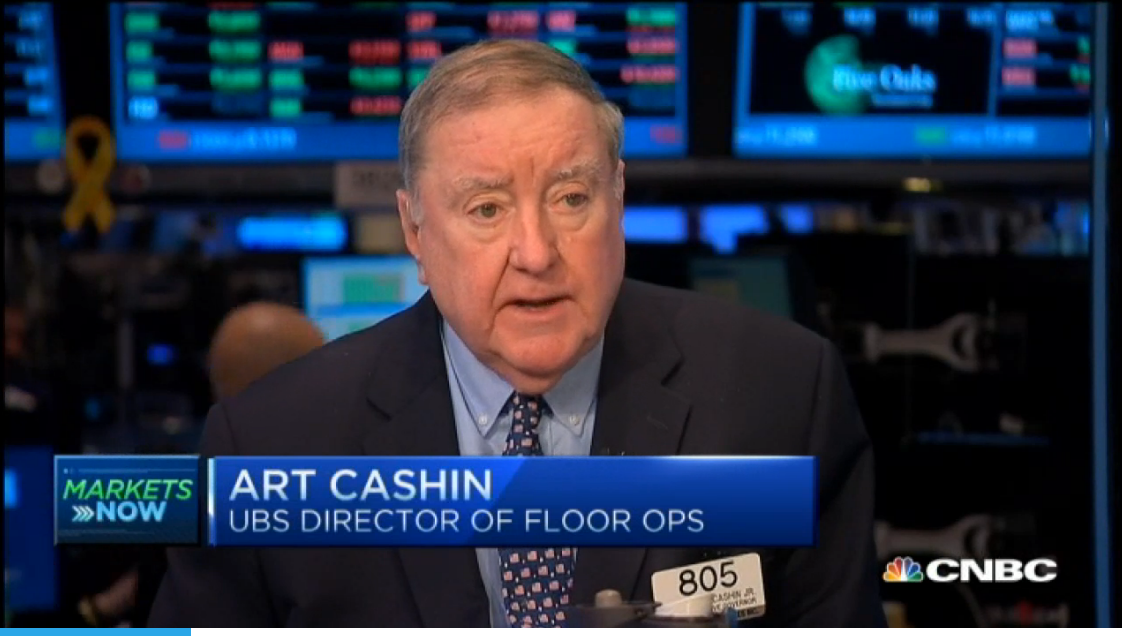 "If [SDR] approval were given, we could be looking at shifts in the trillions of dollars."
We're not that bright, but when a BIG shift happens we know to pay attention.
In that same article, Lombard Street Research's chief economist and head of research, Diana Choyleva was quoted…
"'If the yuan goes in the basket, then the likelihood is that the Chinese would prefer a gradual depreciation of their currency against the US dollar.'"
And if the yuan is NOT accepted?
Choyleva says…
"The Chinese leadership is not going to wait another five years…And they will not be so keen to be such a responsible global citizen….If the yuan is not accepted in the SDR, they will go for a one-off large devaluation and that would then be … a financial crisis, specifically, a real-economy crisis with the resulting impact on the …markets."
Another financial crisis doesn't sound like any fun.
It SEEMS like Uncle Sam and China are actually working closely together to gently ease a Chinese yuan reserve currency into the club.
But like raising kids, adolescents always think they're ready too soon…and parents always hold on too long.
China's clearly growing up.  And China's financial decisions affect Americans…even real estate investors on Main Street.
This headline is a case in point:
"…U.S. Steel blamed the temporary closure on tough market conditions 'including fluctuating oil prices, reduced rig counts and associated inventory overhang, depressed steel prices and unfairly traded imports.'"
"Earlier this year, U.S. Steel permanently shuttered a longtime plant outside of Birmingham, Alabama, laying off 1,100 workers. That closure came on the heels of a string of layoffs in Texas, Arkansas, and Indiana, among other states."
Those are all working class jobs in great rental property states.
Getting closer to home now?
The article continues…
"[China's] recent slowdown threatens to exacerbate problems for American steelmakers, as Chinese policymakers look to boost exports and more steel hits the global market."
The Chinese policies referred to include tweaking the relative strength of the yuan…because a cheaper yuan means cheaper goods into the U.S., which costs U.S. jobs.
And this is just ONE industry.  Think of ALL the other industries China is involved in…especially in any markets YOU are invested in.
So what's an investor to do if there is a Chinese yuan reserve currency?
Pay attention.
Watching two elephants dance isn't exciting.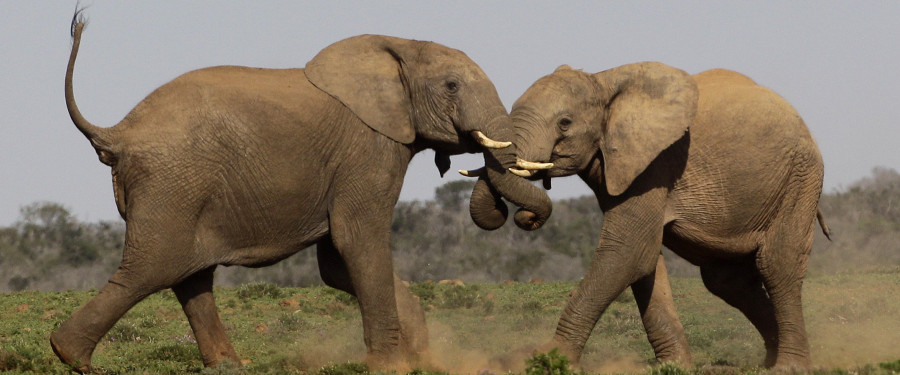 They aren't graceful and they move slowly.
But when you're locked in the same economy and those elephants can crush you, you're wise to stay alert.  And everyone knows we need more lerts. 😉
So REALLY get to know YOUR markets, demographics, ultimate income sources, and critical dependencies.
You want to see weakness or opportunity before others so you can move in or move out ahead of the crowd.
Remember, it takes time to tweak a real estate portfolio.  Of course, compared to the dancing elephants, you're a water bug.  But you still need to be looking and moving ahead
Focus on macro trends.
China's been working on getting into the SDR club more than a decade.  The dollar's recent strength is an aberration in a well-chronicled 100 year slide.
You'll lose sleep…and hair (we know)…trying to understand every tick in some chart.  Looking at the big picture smooths out a lot of  the noise.
Watch for game changers.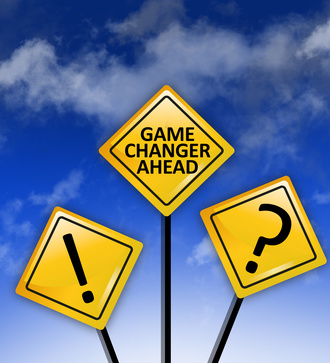 Bretton Woods in 1944 was a game changer.  A fundamental change to the global financial system.
The Nixon Shock in 1971 was a game changer. Another fundamental change to the global financial system.
China's ascension has been a slowly developing game changer.
It used to be Americans could just go about their business.  The rest of the world was too puny to really severely impact the mighty U.S. economy and dollar.
Now, when China gets a cold, so does Uncle Sam.  You can read it in the news everyday.
Is adding the Chinese yuan into the IMF SDR a game changer?
We don't know yet.  Could be.
Or maybe the Chinese will do a reverse Nixon shock. We're pretty sure THAT would be a game changer. (Think about it…)
Invest in things that are REAL and ESSENTIAL.
It's our recurring theme.  Housing, food, energy, commodities.  All have roots in real estate.  Sure, they can go boom and bust.  But they're ALWAYS needed.  Pets.com?  Not so much.
Use financial structures which can withstand economic pull backs.
The flirty girl at the frat party might get a lot of attention, but she's not the one you take home to Mama.
Bubbles and leverage create lots of sexy opportunities, but when the glitter rubs off, you want to be with markets, product types, demographics and teams which are in it for the long haul.
Credit lines, equity and buyers all can (and usually do) disappear when you need them the most.  They're fickle.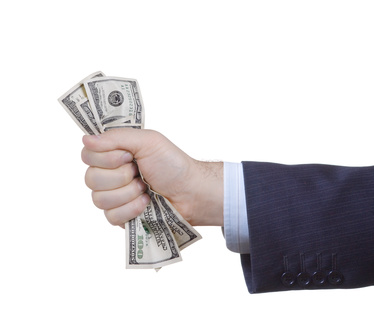 A little cash on hand can be your best friend in a downturn.  If you have your chips on the table and get a bad roll, you're out.  Donald Trump told us he learned it's ALWAYS good to have some cash available in the down times.
So don't envy the guy getting lucky with the hot deal when it's all sunshine.   Otherwise, you'll certainly be envying the guy with the stable portfolio when the clouds come.
Now if you've read this far, we're guessing you're SERIOUS about understanding these chaotic times.  We are too.
So if you REALLY want to jump start your learning…
We invite you to invest a week to sharpen your understanding of economics, investing and real asset portfolio strategies aboard our 14th annual Investor Summit at Sea.
One of our discussion topics will be The Future of Money and Banking…with Robert Kiyosaki, G. Edward Griffin and experts in economics, precious metals, crypto-currency and alternative banking.  Not to mention real estate, tax and estate planning, asset protection and more.  Your brain will hurt.  But you'll LOVE it.
>>> Click here now to learn more about the next Investor Summit at Sea.
Meanwhile, stand by….and we'll let you know whether there's a Chinese yuan reserve currency in your future.
Want Long Term Success? Realize it is a Relationship Business
Real estate investing is very much a relationship business.  And yet because it attracts loners and mavericks, many real estate investors don't always play their relationships cards well.
In our careers, we've seen a lot of people do this relationship business right…and quite a few get it REALLY wrong.
In both cases, there are great lessons which is the topic of discussion for this episode of The Real Estate Guys™ radio show.
We say it's easier to make friends than money and it's easier to make money with friends.
But for some reason, when it comes to making big money in real estate investing, some people are willing to toss friendships in the trash can.
Too bad.  Because we think the BEST real estate riches are those made with friends.
In the studio for a friendly discussion about real estate, riches and the role of relationships:
Your rich and friendly host, Robert Helms
His best temporary co-host, Russell Gray
---
Listen
Subscribe
Broadcasting since 1997 with over 300 episodes on iTunes!
Review
Like the show? Help us reach new listeners by leaving us a quick review on iTunes. It takes just a minute of your time, and it would really help us out. Thank you so much!! (Don't know how? Follow these instructions.)
---
The Role of Relationships in Real Estate Investing
Our good friend, mentor, Summit at Sea faculty member and master sales trainer, Tom Hopkins says EVERYONE is in the people business.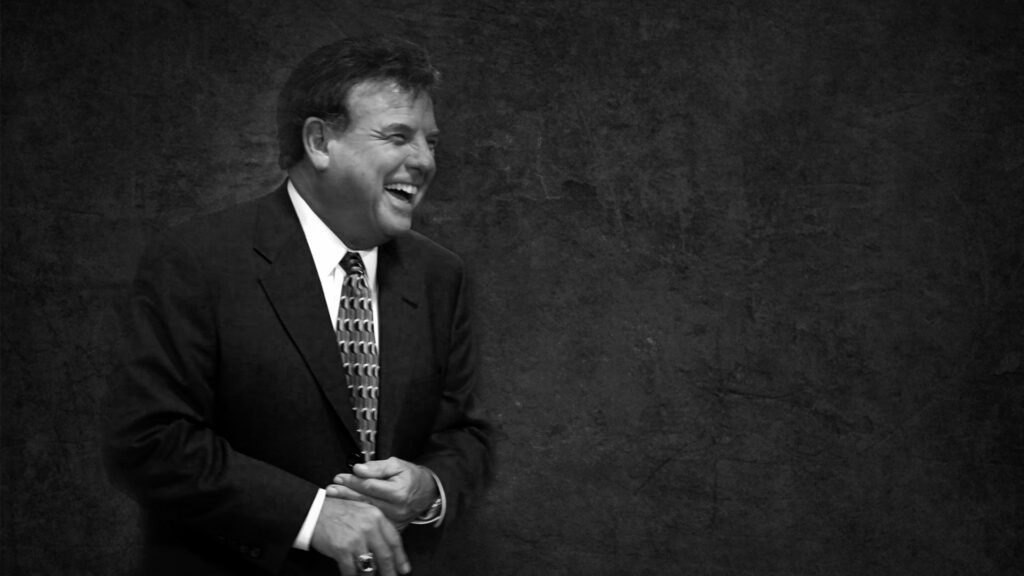 So it's important to be as expert in people as you are in your product or service.
And when it comes to real estate investing, it's even MORE important.
Obviously, buying and selling includes a certain amount of negotiation.  So good people skills help you make better deals.
But because the BEST real estate opportunities aren't typically available on universally accessible exchanges the way most other investments are, your RELATIONSHIPS play an important role in bringing deals and funding your way.
So just like you manage your credit score, be attentive to your reputation, network and managing your relationship business.
Getting into Good Relationships
Wow.  This could be a book.  Or a hundred books.
But for purposes of real estate investing, we've found some key characteristics to look for…and too look out for!
Scarcity vs Abundance Mentality
If there's a litmus test, this one is probably it.  At least for us.
So if you haven't read Stephen Covey's classic Seven Habits of Highly Effective People, you should text Santa a message right now.  It's a helpful read not just in developing yourself, but it learning to recognize good people to build relationships with.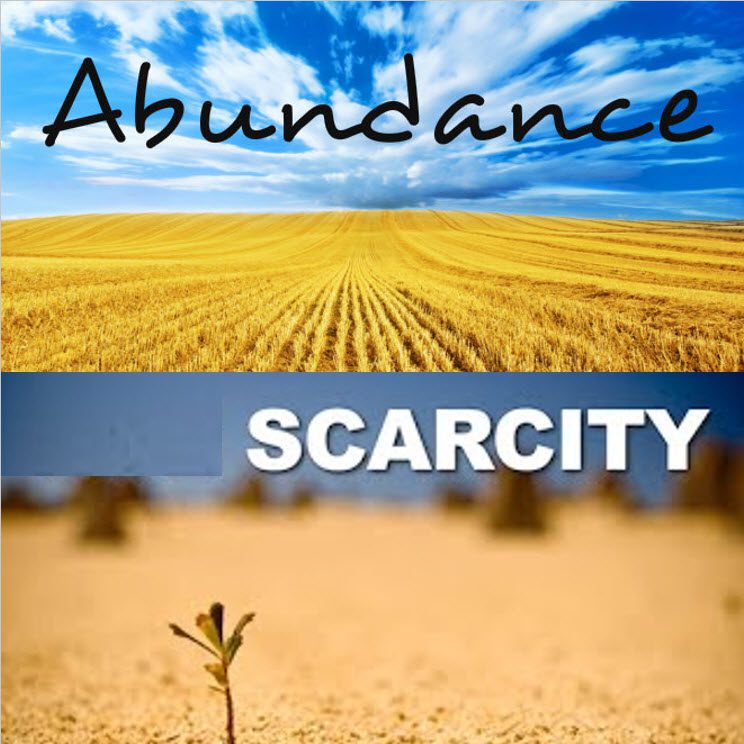 In brief, someone with abundance mentality sees plenty of (good things) in the world.  So it's easier for them to share, to negotiate fairly (win-win), to appreciate others, etc.
All good things.
On the other hand, people with scarcity mentality tend to be takers because they don't see enough for everyone and they want to get theirs while they can.
Scarcity thinkers believe for them to win, you need to lose.  They're quick to criticize and slow to share.
We find them very hard to negotiate with  because they struggle to be happy with what they get out of the deal if they see you getting anything.  And at the extreme, they'll lie, cheat and steal.
No fun.
We typically don't get into…or we'll get out of…a relationship when we see manifestations of scarcity mentality.
What You See is What You Get
Surprises can be fun at Christmas.  But less so in business.
Trust is about knowing what to expect and then having it happen.
When you're in the marketplace of this relationship business, you're painting a picture of who you are.  And along with that comes a set of expectations.
When you behave in a way that's consistent with your image, people begin to feel comfortable around you…even if they don't necessarily agree with you.  In other words, it's the congruity which is even more more important than the image itself.
On the other hand, if people see you one way and then discover you to be completely incongruent, it makes them nervous.
It's Okay to Judge
We were in a deal with a guy who held himself out of be a family man.  Married, kids, family values, etc.
Then, one day we find out he's got a mistress.  We see him with her.  Hmmm….
But we were in a BIG real estate deal with him…MILLIONS of dollars involved.
We decide his personal life is his own business.  Let's just get through the deal and we can be done with him.
Well, we never got through the deal because…shocker…he cheated us.
Of course he did.  He was a cheater.  And we knew it and decided not to "judge".
Oops.
Sadly, we have more than a few similar situations.  But after this one, we learned to get out when we could see someone was a cheater. Treat this relationship business like a business.
Pressure Reveals Character
The 2008 financial crisis was one of the best things that ever happened to us.
It sucked at the time and we're still recovering financially.
But we learned a LOT about each other, our families, friends and associates.
We lost a lot of relationships during that time.  But the ones that survived became much stronger.
We also gained a lot of great relationships through that time.  We could see who held up well under pressure…and who became BETTER because of it.
So given the opportunity, we'd ALWAYS like to see someone under pressure before we get too deep into a relationship.
Success Reveals Character
Success creates a different kind of pressure.  But you've probably heard it said, "Money changes people."
We're not so sure it changes them, as much as it reveals them.
We've seen people start out with noble motives and ambitions, and then they get some money in their hands and suddenly they're different.  And sometimes the money isn't even theirs!
But for some reason, when they have access to it, they think it makes them somehow smarter, more capable or otherwise invincible.
Fame can do the same thing.
So watch CAREFULLY for how people respond to a little success or notoriety.
Trust in Two Areas
This is one of the BIGGEST MISTAKES we see investors make.  They trust in only of two areas.  But trust MUST be on BOTH areas.
First is ETHICS.
Warren Buffet says you can't do a good deal with a bad person. He's right.
But… you CAN do a bad deal with a good person.
That is, just because you trust someone's ethics doesn't mean you should trust them in the other critical area…
COMPETENCY.
A good person can be professionally incompetent.  You probably trust your mother.  Would you have her do your brain surgery?
So an ethical, but incompetent person, will feel really badly when they cost your a lot of money.
But a highly competent person with no ethics will surgically remove your money from you.
In either case, it's a BAD deal.
So you MUST trust someone in BOTH their ETHICS and their COMPETENCY.
Don't forget it.
Getting Out of Bad Relationships
To quite Nike… JUST DO IT.
We're not saying cut and run every time bad stuff happens in a relationship.  We're both pretty loyal guys.
But when someone has demonstrated the are greedy or can't be trusted, you probably do NOT want to be in a business deal with them.  Or to have your name or brand associated with them.
Over the years, we've been in some bad relationships.  We might even be right now.  But as soon as we know, we do our best to get out fast.
It doesn't mean we don't like the people (although if they have bad ethics, we usually don't…just sayin'…), but we realize it's not a match for business.
The GOOD News…
There are lots of really good, capable people out there for you to do business with.
So every minute you waste with someone less than that is a missed opportunity to find the right people and do good business.
Your mission is to become the most ethical and competent person YOU can be.  
When you do, you'll find yourself attracting better people into your life and into your relationship business.  They will bring their resources and networks into the relationship….and if you both have abundance mentality, you'll share and grow bigger and faster together….whether it's just for a deal or for a lifetime.
---
Listen on YouTube
Want More?
The Real Estate Guys™ radio show and podcast provides real estate investing news, education, training and resources that help real estate investors succeed.
Oil matters to real estate investors.  And not just for the obvious impact on the price of gasoline and your tenants' budgets.
It's MUCH bigger than that.  Let's take a look…
On November 13th we saw this headline:
This caught our attention because we've been watching oil for many reasons.
First, we like the idea of investing in passive income generated by essential commodities like food and energy.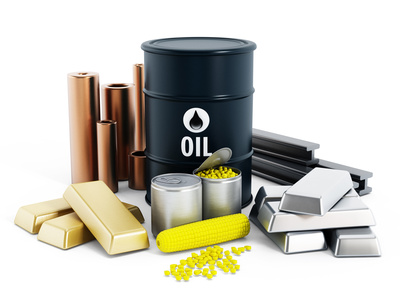 It's a way to diversify income away from wages.  We wrote about that in our special report on oil.
Oil, like gold, is one way to both monitor inflation and hedge against it.  As the dollar gets weaker, oil rises in dollar terms because it takes more dollars to buy the same oil.
Of course, inflation hasn't hit dollar denominated oil or gold yet, but that doesn't mean it won't.  And if the long term trend of the dollar is down, then a temporarily strong dollar could be a buying opportunity for things like oil and gold.
In the case of gold, Russia, China and India are gobbling up most of the world's production.  Americans are buying record amounts.  Yet the price drops…in spite of low interest rates and trillions of dollars of QE.
Weird.  We thought prices went UP when demand grows faster than supply…and especially when the currency supply increases too.  Hmmm….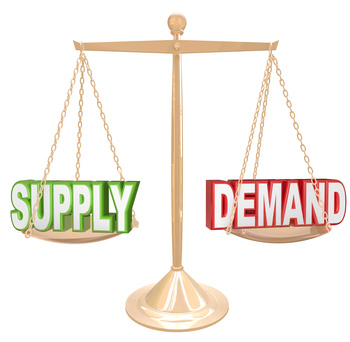 In the case of oil, some argue the price collapse was the result of a huge and sudden surge of supply against a sudden decrease in demand.
Odd that no one saw that coming when there are plenty of smart people bird dogging both production and consumption.
But maybe there's something else affecting oil? Let's take a look at why oil prices are down.
Like the dollar, oil has developed into a useful weapon in geo-political conflicts.
It's been reported the Saudi's are using the price of oil against Russia and U.S. frackers.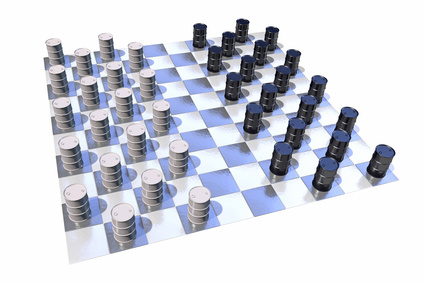 Collateral damage are countries like Venezuela, who are heavy oil exporters too.  In fact, it looks like low oil prices are forcing Venzuela to sell its gold to raise cash to pay its bills.
Wow.  That's great timing.  Just when supplies of gold were shrinking relative to demand…a bunch of gold is coming to market.
But U.S. real estate markets depending on the fracking business…like North Dakota…aren't as lucky.
That's why we didn't get too excited about North Dakota's real estate boom.  Too much of a one trick pony.  More diversified markets like Dallas and even Houston are probably better bets.
Sure, they feel the pinch of a depressed oil industry, but there are other strong economic drivers to prop those markets up.
BUT…there's a part of the oil story which has the potential to affect real estate investors EVERYWHERE.
That's why THIS Business Insider headline caught our attention:
ANY time we see the word "default" in this hyper-leveraged daisy-chained world, we pay attention.
That's because financial markets are FULL of debt derivatives.  These are the things Warren Buffet described as financial weapons of mass destruction.
Simply defined, a derivative is a debt instrument secured by a debt instrument… secured by a debt instrument secured by a debt instrument …through MANY layers…until finally you get to someone real…who actually owes the original debt.
Remember how back in 2008, Joe Lunchbucket's sub-prime mortgage set off a chain reaction of derivatives implosions?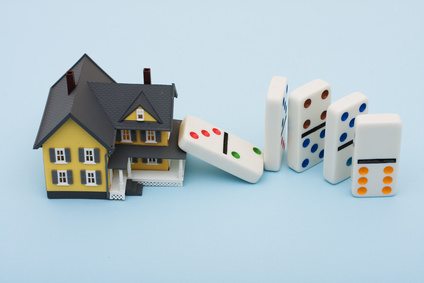 The entire house of cards was erected on the fundamental belief U.S. real estate prices were so solid they could support the weight of trillions of dollars of derivatives.
After all, hyper-leverage is highly profitable…as long as prices hold up.
Of course, when prices pull back, leverage is a double-edged sword…which can create HUGE losses.
Yet even when sub-prime mortgages started to blow up, markets were told not to worry.
Check out these now infamous assurances from former Fed chair Ben Bernanke: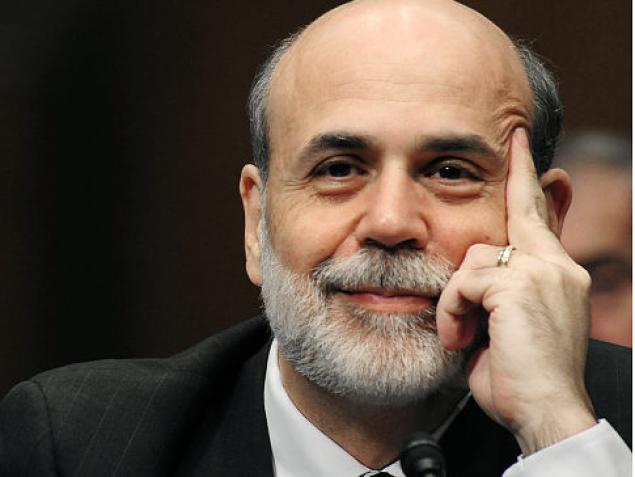 "Given the fundamental factors in place that should support the demand for housing, we believe the effect of the troubles in the subprime sector on the broader housing market will likely be limited, and we do not expect significant spillovers from the subprime market to the rest of the economy or to the financial system," said Bernanke, according to a text of his remarks posted on the Federal Reserve web site.
Source: http://www.builderonline.com/money/mortgage-finance/bernanke-subprime-fallout-wont-spread_o 
No surprise the Fed has taken down the page with the speech transcript the article originally referred to.
Could it be that oil companies are the new Joe Lunchbucket?
After all, no one expected the Saudi's would launch an all-out price war against Russia and U.S. frackers.
But they did.
And now, according to this Business Insider article based on the work of a JP Morgan analyst…
"…one in seven loans to oil and gas companies are edging toward default."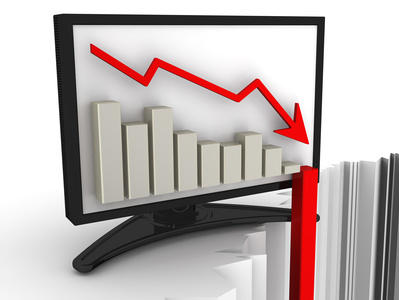 And…
"It is likely to get worse still for banks. The SNC review was done in the second quarter, and there have been further credit rating downgrades, defaults, and oil-price drops since then."
That's just peachy.
A month prior, Business Insider published another article based on comments by Deutsche Bank…
DEUTSCHE BANK: A wave of defaults may be just around the corner
"The credit markets have been showing signs of contagion, as Chinese growth concerns and slumping commodity prices lead to widespread selling.  That has Deutsche Bank wondering if there is likely to be a wave of companies failing to pay interest on their bonds."
These are the same questions which were raised about Greece and Puerto Rico when they were defaulting on their debt.
You may recall, we weren't overly concerned about those.
After all, everyone KNEW those guys were broke…so we didn't think the Wall Street gamblers were reckless enough to lever up on them.
But like the U.S. real estate market, we're concerned Wall Street might have been more confident in oil companies.
After all, what could go wrong with oil?
Here's the point (and thanks for sticking with us to the end)…
Real estate values – and especially housing – are VERY influenced by credit markets.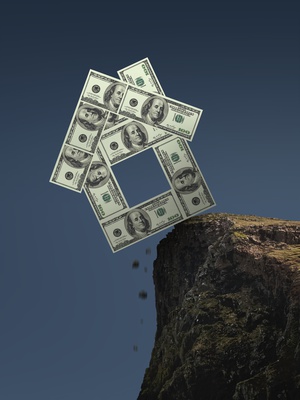 When credit gets tight, values fall.  When credit is loose, values rise.
Real estate investors and homeowners have been watching equity happen since 2009 as credit markets loosened.
But if something comes along…like oil bond defaults…credit markets might seize up again.
Of course, this is no big deal if you're prepared. In fact, it's a great time to go bargain shopping.  Lots of people made a lot of money buying in the wake of the 2008 crisis.
But if you're illiquid with thin equity and tight cash flow on your properties, you might end up trapped with no capacity to take advantage of the sale.
We're not saying oil bond defaults will be the new sub-prime that triggers a crisis.  But they could. And, it always helps to understand the bigger picture as to why oil prices are down.
So if you can see the writing on the wall…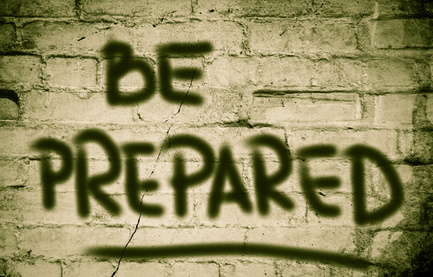 Better to be prepared and have it not happen…than to have it happen and not be prepared.
We'll continue to watch this situation…and suggest you do the same.
Ahhh…real estate investing used to be so simple.  But no more.
Today, it's wise to pay attention to the broader financial markets and industries which have the potential to severely impact interest rates, employment and credit markets.
And if you want to compress your learning curve, we invite you to invest a week to sharpen your understanding of economics, investing and real asset portfolio strategies aboard our 14th annual Investor Summit at Sea.  Click here now to learn more.
Until next time, good investing!
Will the Fed raise interest rates?  Will gold go up?  Will stocks crash?
Inquiring minds want to know!  And so do real estate investors.
So we sit down to chat with three of the smartest guys we know…a Bull, a Bear and a Bug (gold that is).  And then we discuss what it all means to YOUR real estate investing.
---
The Real Estate Guys™ radio show and podcast provides real estate investing news, education, training and resources that help real estate investors succeed.
---
Divining the tea leaves of financial markets is an imprecise science at best…and probably much more of an art.
But whether science or sorcery, when you're busy building a portfolio of assets, liabilities, cash flow and savings, you need to pay attention to a lot of moving parts.
Broadcasting from the New Orleans Investment Conference in (you'll never guess…) New Orleans, Louisiana:
Your divine host, Robert Helms
His imprecise co-host, Russell Gray
Renowned economist, author and stock guru, Mark Skousen
Best-selling author, outspoken financial pundit and Fed critic, Peter Schiff
New Orleans Investment Conference promoter, newsletter publisher and gold guru, Brien Lundin
Each of our guests have been with us before.  But in case you're new to the show, you should know that NONE of them are real estate investors.  And for our purposes, that's a good thing.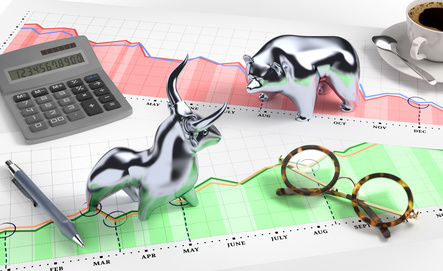 We're looking for peripheral perspectives on the financial markets which affect us all…no matter which segments we're invested in.  That's because all these markets are part of a fluid sea of funds which ebb, flow, circulate and mix.
All but the most inexperienced real estate investors understand the bond market sets interest rates.  And as you accumulate a portfolio of properties, unless you're a cash buyer, you're also accumulating a big portfolio of loans.
So interest rates and the bond markets should be of great interest to you.
Why are interest rates low?  Will the Fed raise interest rates?
Some think that the Federal Reserve sets interest rates.  That's not technically true.  At least not for mortgages and many other market rates.
But the Fed has a HUGE impact on interest rates through their open market manipulations…er, activities.
The Fed adjusts bank reserve requirements, sets the Federal Funds rate (that's the one you hear about all the time on the news), and manipulates various and sundry other levers to expand, contract and coerce the costs and motivations of lenders and borrowers.
So watching the Fed is an obsession for many investors.  That's why the Fed is in the financial news all the time.
Right now, the Fed keeps TALKING about raising interest rates.  They haven't done it in 10 years.  But they keep talking about.
Peter Schiff thinks the Fed probably won't raise rates.  He says if they do, they'll prick bubbles in stocks, bonds and other markets …and expose a phony economic recovery.
What about the stock market?  Will stocks go up…or will they crash? 
Of course, interest rates affect more than the cost of money.  Rates affect how money is used, stored and borrowed.
Companies are borrowing cheap money to buy back their own stock.  And why not?
If your company earns anything above the cost to borrow, then every dollar you borrow to buy your own stock makes you a profit.  It's just like when a real estate investor can borrow 4% mortgage money and buy 8% cash flow properties.  You'd do that all day long.
Plus, stock buybacks improve a company's EPS (earnings per share) because they divide the same earnings over less outstanding shares.  This can look good to unsophisticated stock investors and make a company look like its sales and profits are growing, when they could actually be shrinking.
Cheap money also empowers mega mergers and leveraged buy outs.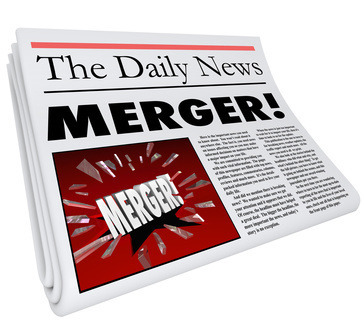 You've probably heard about AT&T and DirectTV, American Airlines and U.S. Airways, Anheuser-Busch and Miller, and the big one currently under consideration between Pfizer and Allegra.  And that's just off the top of our head.
These deals need to be financed.  Cheap money makes the debt load easier to cover from operational income.
It's no different than when a real estate investor borrows to buy a property and then pays for the loan with the rents.
Hopefully, the property cash flows at a rate higher than the cost of the funds.  So the lower the cost of the funds, the more properties qualify to do a deal.
Now you might choose to go in thin as long as you have a viable plan to increase net operating income.  Guys like Ken McElroy do this all the time.
But guys who take over companies do the same thing.  And often their plan to increase profit, means cutting back on things like payroll (layoffs) and long term investment (research & development and capital expenditures).
M&A (mergers and acquisition) guys argue the "acquire and fire M.O." helps make companies more efficient.
Maybe.
Sometimes it makes companies less competitive.  Because when you lay off people, you lose intellectual capacity.  And when you cut R&D and Cap Ex, you don't have new products or state of the art equipment and efficiency.  Eventually, all this can make you LESS competitive.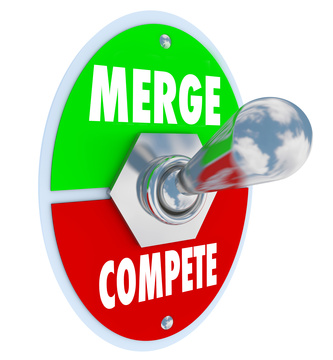 But we're not here to judge.  We aren't that smart.  We're just pointing out what's going on so you can anticipate and react accordingly.
For real estate investors, it can mean entire employment bases being shut down.   When Company A buys Company B, sometimes they shut down an entire campus.  Jobs are lost.  That affects the local real estate market.
Are any major employers in YOUR market in talks to merge?  Pay attention!  It could affect the local economy…and YOUR bottom line.
Low interest rates also affect Mom & Pop stock investors…
Right now, low interest rates are forcing people out of savings and into the stock market.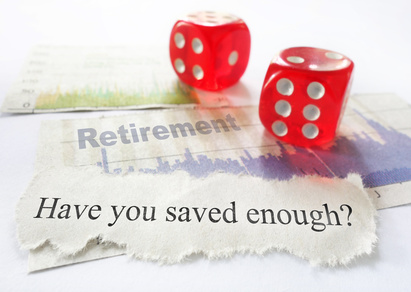 The stock market is the only place most paper asset investors know to go to try get enough earnings from their savings to live on.  Otherwise, they have to eat into the principal.
Of course, if they eat too much principal, they run out of money before they run out of life.  This is one of the greatest fears of the HUGE baby boomer generation…which is retiring at the rate of over 10,000 per DAY.
Of course, helping these folks discover how income producing real estate can provide better cash flow, lower taxes, and a long term hedge against inflation is one of the GREATEST OPPORTUNITIES going right now.  And with the new law opening up your ability to market to potential investors, there's never been a better time to get into the syndication business.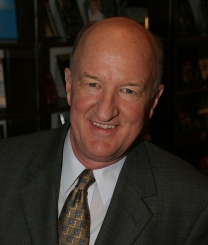 Mark Skousen thinks as long as rates stay low, the stock market will stay strong.  And speaking of strong…
Why is the dollar strong?
This is SUCH a GOOD question.  But before we tackle it, let's consider what it means.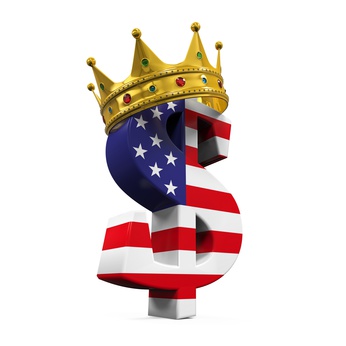 The "strength" or "weakness" of the dollar can be measured against many things.
If you go to the gas station and can fill up your tank for $20, you might say the dollar is "strong" against gasoline.  You can buy a lot of gas for fewer dollars.
But if it takes $200 to fill you tank, you'd probably say the dollar is "weak" against gas.  It takes a lot MORE dollars to buy the same gas.  Or you could say gas is strong.  Or gas went "up".
The point is that "strength " is relative.  Compared to what?
Right now, many other currencies are even WEAKER.  In fact, some countries' interest rates have gone NEGATIVE.    And most other countries' economic growth is even more anemic than that of the United States.
Of course, the U.S. has a trump card…and it's not the guy running for President.
The U.S. dollar is still the world's reserve currency.  And U.S. Treasuries, which are denominated in dollars, are considered by most to be a "safe haven" asset.
You've probably  noticed, there's been bit of instability in the world.  And it's been going on for awhile.  So (allegedly) paper asset investors worldwide are piling into dollars and Treasuries…for safety.
Of course, not everyone thinks dollars and Treasuries are the safest place to be….
Will gold go up?
China and Russia have been dumping dollars and Treasuries and buying gold.  Meanwhile, U.S. mint sales are at record highs.  Physical inventories are dropping.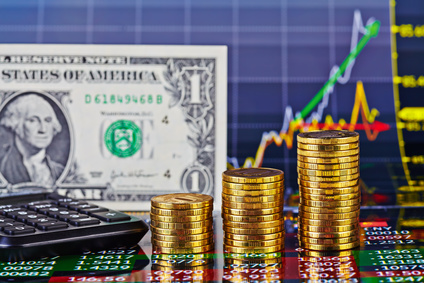 Yet the price of gold FALLS.  That's weird.
But actually, gold is only falling when measured in dollars.  In terms of other currencies, gold is actually rising.
We know.  It's hard to get your mind around.  But we think it makes sense to try.  Go back and think about the gas example.  When you have to trade more dollars for the same gas, you can say the dollar fell…or you can say gas went up.
Think about what you're doing by investing…
You're working at earning or raising dollars to use as down payments.  So you're probably being paid in dollars and saving in dollars, right?
Then you go out and borrow…in dollars…to buy a piece of real estate that will generate income in…dollars.
Along the way, you'll take in deposits, build reserves, set aside money for contingencies and capital expense…probably all in dollars.
And even if you're reinvesting by adding more properties, you're still going to be building up bigger and bigger CASH balances…in dollars.
So now your EXPOSURE to the banking system and the dollar is GROWING.
Therefore, it seems sensible for you to be concerned about the strength of the banking system and the dollar, right?
BUT…you say…what difference does it make?  What choice do I have?
GOLD.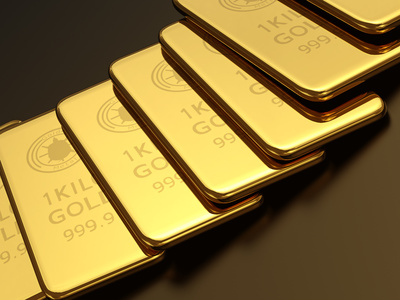 Precious metals are an alternative to dollars as a place to store liquid reserves.  It's where people (and countries) go when they're concerned about the dollar and the banking system.
So we pay attention to gold because it's an indicator of the strength and direction of the dollar.  Make sense?
It used to be good enough to simply watch the PRICE of gold.  If it was down, then demand was down.  If the price was up, then demand was up.  So you could accurately use price to gauge demand.
Not today.
That's because physical gold prices are impacted by paper derivatives in the futures markets.  That is, there are people who buy and sell physical gold.  And there are those who buy and sell contracts (paper) which are allegedly backed by gold.
We know.  It's heady stuff.  But please don't gloss over.  It's not as hard as it seems.  And it really does matter to your long term financial health.  Really.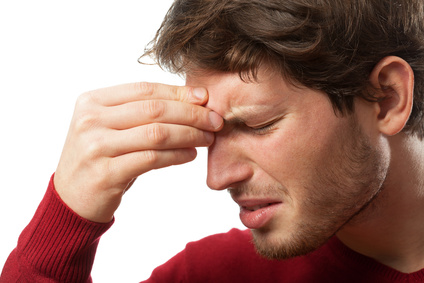 We won't get into all the mechanics of the gold futures markets.  This is already a marathon blog (THANKS for sticking with us this far!)…
Suffice it to say that when paper traders sell highly leveraged paper contracts they are able to push down the price of gold in both the paper AND the physical markets.
But when the price of physical gold drops, physical buyers show up and claim physical gold.  As long as those orders get filled, people trust the paper contracts.  The paper guys may not want the physical, just like you may never want all your cash out of the bank.
But the minute you don't think the bank has the cash to give you, you want it all.  Right now.  And if you can't get it, you lose trust in that bank statement you have that says the cash is really there.
Well, when we first started watching the gold market, there was twice as much physical gold in the warehouses and there were about 40 claims on every ounce of physical gold.
Today, the physical inventory is half what it was and the outstanding claims are pushing THREE HUNDRED for each ounce.
This makes us suspicious that the PRICE of gold may not really be "free market"…which means it's less useful for determining what's really happening with the dollar.
If the demand for physical market were to exceed the ability of the warehouses to deliver the gold, then the true price of gold in dollars could be revealed.
Going back to our gas example, it means it would take more dollars to buy the same gold.  Gold would go "up".  Really what's happening is the dollar would be "down".
But we're just real estate guys and we're clearly out of our league when commenting on gold.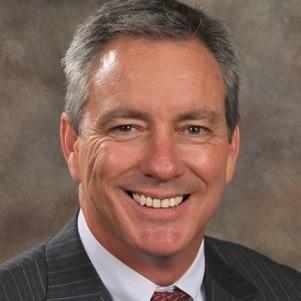 Brien Lundin is one of the smartest, most connected gold guys we know.  He tells us the gold investors he knows think gold has put in a bottom.  Which really means the dollar compared to gold has peaked.
That would mean gold will be going "up" and the dollar will be going "down".
If so, it explains why governments (Russia and China in particular) and individual investors are using dollars to buy gold now.
And as if all this wasn't enough, consider it's being reported that China's currency (the yuan) may be about to be included as one of the world's reserve currencies, joining the U.S. dollar, the British pound, the Euro and the Japanese yen.  Of course, the U.S. would need to approve it.  Which might explain why China set up its own international bank.
As we discussed in our Real Asset Investing report, this is a trend we've been watching develop for several years.
What does it all mean to real estate investors?
Okay, for you marathon readers, let's try to wrap all this up and put a bow on it.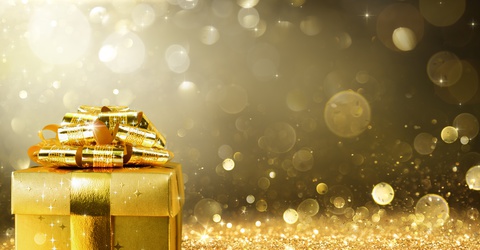 Interest rates have a big and direct impact on your mortgages, your cash flows, your tenants and the local economies which support your properties.
The Fed's motivations and maneuverings impact interest rates.  And the Fed is influenced by the stock market and the dollar (and vice versa).
Gold is one of a few indicators of the strength and future of the dollar, which has been slowly losing its grip as the world's reserve currency.
If there is hidden weakness in the U.S. economy and U.S. dollar, rising interest rates and/or a failure to deliver on physical gold shipments could quickly expose it.
The result could be rapidly rising interest rates or a rapidly falling dollar (inflation, i.e., rapidly rising prices).
In any case, you want to be ready for ANYTHING.  And dollars, bonds and bank accounts probably won't be as safe as many think they are.
So we continue to think real assets which serve essential, transcendent needs (shelter, food) in markets with good infrastructure, population, business climate and low costs will be the safest (and probably most profitable) places to be.
The MOST IMPORTANT INVESTMENT you can make right now is…
Your own education and network.  Because if things get crazy, you'll want to see it sooner, understand it better, and be connected to lots of smart people you can collaborate with to navigate a rapidly changing environment.
We know you'd probably like everything to be simple and easy.  But that's not the world we live in today.
Of course, it doesn't have to be scary or boring.  Personally, we go out of our way to create fun and educational events to bring great people together to learn, share, connect and work on a building a brighter future.
---
Listen Now: 
The Real Estate Guys™ radio show and podcast provides real estate investing news, education, training and resources that help real estate investors succeed.
It's been said, "The devil's in the details."  
This is certainly true when it comes to buying real estate…even unimproved real estate.  After all, there's so much that the naked and untrained eye just can't see, which is why property inspections are so important.
In this episode, we take a look at some of the myriad of property inspections available to help investors uncover hidden problems, avoid unexpected expenses and gain leverage in negotiations.
---
The Real Estate Guys™ radio show and podcast provides real estate investing news, education, training and resources that help real estate investors succeed.
---
Inspections are a very important part of real estate investing.
It's just smart to have a trained expert objectively evaluate the condition of all components of a property so you don't end up walking blindly into a costly repair or remediation.
In The Real Estate Guys™ radio show studio B unraveling the mystery of property inspections…
Your ace detective of discussion, Robert "Sherlock" Helms
His joker sidekick, Russell "Watson-of-a-Gun" Gray
Property inspections is a HUGE topic.  And because it's far too technical and time consuming to do a comprehensive explanation of all of the many inspections available, it's important to start out with some essential principles.
Property Inspections are Cheap Insurance
Every real estate transaction has a LONG list of various and sundry expenses.  In your zeal to reduce expenses and maximize profits, it's easy to skip an inspection or two.
Bad idea.
You only need to miss ONE major thing…or even a minor one…to see all that "savings" just disappear.
With that said…
Only Get Inspections on What You Plan to Keep
There's no point to paying for structural inspections on a structure you plan to tear down or a roof you plan to replace.  Duh.
Attend the Inspections if You Can
Even though you can and SHOULD read the inspection reports when you receive them, they'll mean a lot more if you're actually present when the inspection takes place.  This way, you can see things in person and ask questions in real time.
Hire QUALITY Inspectors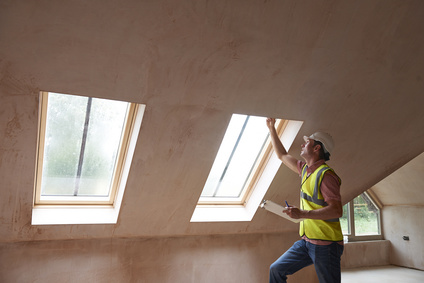 Like any profession, you'll find dedicated, competent, diligent providers.  And you'll find those who are lazy, incompetent and inexperienced.
Take a guess which one's cheaper.  Take another guess about which one costs more.  Now guess which ones you should hire.
Duh.
Inspect the Visible and the Invisible
Even novice investors can understand inspecting the roof and physical structure.  But don't forget things like title…and sometimes the soil.
Sometimes there are things lurking underground or behind the walls, which are literally toxic…and VERY expensive to fix.
Sometimes there are easements and restrictions which can affect your plans…and the value.
Use Protection
Using professional representation can be a great way to have another set of experienced eyes looking over everything.
Sometimes investors try to "save" commissions (which are paid by the seller anyway) by representing themselves or using a friend or family member who happens to have a real estate license, but no substantial relevant experience.
We think it's just smart to use a real estate agent who is experienced in the type of property you are buying.  Someone who's been involved in many similar transactions will often think of things you won't.  And they'll have a better idea about what kind of concessions are reasonable in a given market when something is discovered which necessitates a renegotiation ("re-trade").
Order Your Inspections
For newbie investors, a property can seem like a complex creature.  In reality, a property is a whole lot less complex than your car or body.
A piece of dirt with a physical structure on it is simply an assembled combination of easy to understand components.  The idea of property inspections is simply to discover the actual condition of each of these components.
So think about it from the ground up…
The dirt – title report, environmental report (usually commercial)
The infrastructure – sewer, septic
The structure – foundation, structure (termite), electrical, appliances, HVAC, plumbing, roof
Structural toxins – lead (paint), asbestos (ceiling, insulation), mold
Remember…Knowledge is Power
An accurate assessment of the property's condition is essential to putting together a budget for Cap Ex (capital expenditures, i.e., initial fix up) and operating budget (reserves, contingency).
But in cases where defects aren't known or properly disclosed by the seller and therefore not built into the pricing, your property inspections provide some leverage in renegotiating the deal.
The idea is that the price offered was offered based on what was known about the property.  When something major comes up, it's reasonable to ask for adjustments.  It doesn't mean you'll get them, but you definitely won't if you don't ask.
With that said…
Don't Major in the Minors
No one buying a "used" property should expect it to be perfect.  There will be a certain amount of wear and tear…aka deferred maintenance.
So when you craft your offer, you should already have that built into your price.
And if you find something in your inspections which you didn't expect, you need to decide if it's worth potentially blowing the deal up over.  That is, you should ask yourself, "If the seller refuses to fix this, then am I willing to walk away?"
If not, then think twice about asking for a concession.  ESPECIALLY if the market is red-hot and the seller's holding back up offers.
Avoid Seller Surprises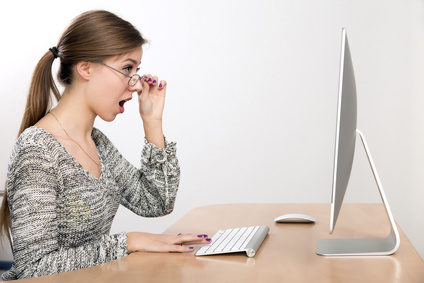 Up to now, we've focused on this whole issue from the BUYER's perspective.  But what about the SELLER?
We think it's smart for a seller to order up most of the major inspections BEFORE putting the property on the market.  This way, you know what the buyer is likely to find.  And you can price your property accordingly or budget for concessions you'll need to make in a re-trade (re-negotiation).
Sure, this adds some extra expense.  And the buyer's probably going to want to order their own inspections anyway.  So why bother?
First, as noted, this allows you to price your offer and/or adjust your own expectations for net cash.  No point making big plans for an amount of net proceeds you're not going to get.
Also, if the buyer's inspections show more problems than your inspections, you'll already have a second opinion.
Plus, having the inspections sets a professional and honest tone for the transaction.  It builds trust versus suspicion.  This good will is very handy for any back and forth that might occur during the transaction.
Do Ask, Do Tell
Keep in mind that once you know about something "material", as a seller in virtually all jurisdictions (in the U.S.), you're required to disclose.  Omitting a material fact is akin to misrepresentation.
Now if you're a sneaky character, you may think it better NOT to know, so you're under no obligation to disclose.  After all, you can only disclose things you know…or where the law deems that you have SHOULD know.
BUT…if the buyer is going to order inspections and find things out, they'll probably tell you when they start bargaining.  So you're probably going to find out anyway.  And then if the first offer falls apart, you'll have to disclose to every subsequent buyer anyway.
So we think it just makes sense to find out early, correct what makes sense BEFORE you market the property, price your property appropriately for its true condition, then disclose everything.
Ghosts of Transactions Past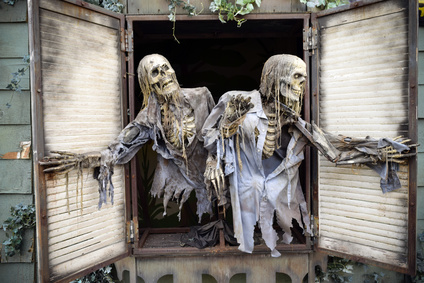 Even if you "get away" with selling a property with a major undisclosed problem, a duped and angry buyer may decide you cheated him…and come back to unwind the transaction or sue for damages.  Who needs that?
Worse, if you're active in the market, you don't want to be known as "that" guy…the one who tries to cheat buyers.
It Pays to Be a Pro
We think it's better to be a pro.  So whether buying or selling, be sure you get quality property inspections from qualified providers, and use them to negotiate a deal that is fair to both sides.  You may pay a little more or net a little less, but you'll sleep better at night…and you'll build a better reputation.
Plus, when word gets out that you're a straight shooter, market participants may give you preference when it comes to bringing you deals or buying your inventory.  And that can be worth a LOT.
---
Listen Now:
The Real Estate Guys™ radio show and podcast provides real estate investing news, education, training and resources that help real estate investors succeed.
What is the Fed? Friend or foe? Love it or hate it, the Federal Reserve of the United States is arguably the most powerful financial force on earth. 
Fed policies affect interest rates, prices and credit…not just in the United States, but around the world. Ben Bernanke and Ron Paul have two very different answers to the question, "what is the Fed?".
Former Fed chair Ben Bernanke has been touring the country promoting his memoir The Courage to Act.  Co-host Russell Gray stopped by a San Francisco Commonwealth Club meeting where Bernanke was speaking…just to hear what Big Ben had to say for himself.
Meanwhile, host Robert Helms sat in on a Simon Black Sovereign Man conference featuring long-time Fed critic, ex-congressman and multi-time Presidential candidate Ron Paul.
Then we sat down with the microphones and chatted about what we heard and how it relates to real estate investors.
---
The Real Estate Guys™ radio show and podcast provides real estate investing news, education, training and resources that help real estate investors succeed.
---
In the studio to reflect on the very valid, but polar opposite views of Ben Bernanke and Ron Paul on the Federal Reserve…
Your very valid host, Robert Helms
His in-need-of-validation co-host, Russell Gray
Long time listeners know we aren't raving fans of the Federal Reserve system.  So we confess that right up front. We're a bit biased when it comes to answering the question, "what is the Fed"?
With that said, we're huge believers in "getting a 360" when it comes to studying any topic…and especially one as important as the Fed.  In fact, in our Recommended Reading bookstore, we feature several books on what is the Fed.
Some, like G. Edward Griffin's iconic Creature from Jekyll Island, view the Fed as a nefarious creation of elite collectivists intent on world domination.  Scary stuff, if true.
Others, like David Wessel's In Fed We Trust, heap kudos on the Fed…and Ben Bernanke in particular…for saving the global financial system with bold action in 2008.
Obviously Mr. Bernanke concurs…as he named his memoirs, The Courage to Act.
What is the Fed?
That's a loaded question in itself.  The standing joke is that the Federal Reserve Bank is not federal (i.e., it's not a governmental agency, but rather a private company), is not a bank, and it has no reserves.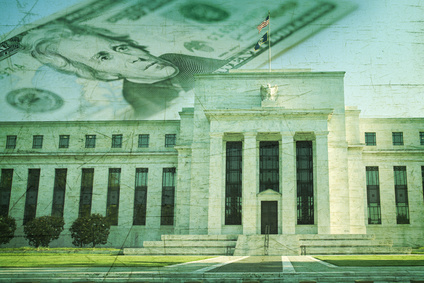 But for sake of this discussion, suffice it to say that the Federal Reserve Bank is the United States' central bank.
The Fed issues the currency (those green pieces of paper with pictures of famous dead politicians on them)…called Federal Reserve Notes (FRNs).  You probably refer to them as "dollars", but that's technically incorrect.
Of course, that opens up a HUGE can of worms about the difference between currency (FRNs) and money (dollars – which used to be specific amount of silver and gold).  But we won't go there….at least not today.
So as you can see, right out of the gate … "what is the Fed?" is complicated topic.  But it's one worth studying when you consider what Henry Ford (the guy who created the Ford Motor Company) said…
"It is perhaps well enough that the people of the nation do not know or understand our banking and monetary system, for if they did I believe there would be a revolution before tomorrow morning." – Henry Ford
Why would he say that?
Well, since Mr. Ford is no longer with us, we can only speculate.  But the gist of the comment is plainly understood.
Obviously, he felt the citizens would not be happy if they knew how money and banking worked.
And that's exactly what Ron Paul thinks.
Ron Paul has been an outspoken critic of the Federal Reserve for the four decades he served in Congress.
He wants the Fed audited.  He wants the Fed more transparent.  He wants the Fed accountable.
Ron Paul wants the Fed ABOLISHED.
Yet other people are convinced the Fed is an essential part of the U.S. financial system.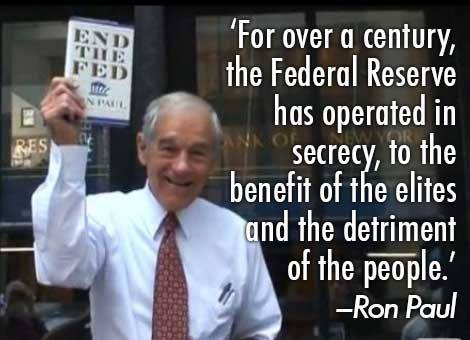 The Fed is the Bank to the Banks
If you've ever seen the movies It's a Wonderful Life or Mary Poppins, you've seen a run on the bank.
This is when depositors come wanting their money back, but the bank doesn't have it.
That's because the banking system business model is fundamentally flawed.  A bank borrows short by paying you interest…at least they used to…on your demand deposits.  The means you can pull the money out any time you want…as in "short" notice.  They, they lend long…like a 5 year car loan or a 30 year mortgage.
So the amount of actual cash on hand is very low compared to potential demands on cash (withdrawals).  The number is something less than 5%.
No wonder they run out of money!
The idea of a Central Bank (like the Fed), is to give the banks somewhere to go when they run out of money.  It's like a payday loan for banks.
So when a bank doesn't have enough money to satisfy customer withdrawals, they can go to the Fed and borrow.  Later, when they get some money in from new deposits or loan payments, they can pay it back.
Obviously, we're WAY over-simplifying this.  But that's the basic model.
The Fed Creates the Currency Out of Thin Air
So where does the Fed get the money to lend?
It prints it.
Bet you wish YOU could do that.  But you can't.  So don't try.  It won't end well.
When Panic Strikes…
When the 2008 Financial Crisis struck, financial markets froze up.  It's a long convoluted story, and if you're super interested, then you're a sickie like Russ, and you'll enjoy plowing through ALL of the books in the Banking and Economics section of the bookstore.
The short of it is that major banks, insurance companies and investment houses all ran out of money…at the same time.
How could that happen?
Leverage.
Wall Street created trillions of dollars of faux financial assets called "derivatives".  Basically it's debt secured by debt secured by debt secured by debt.  Get it?
Even though there were BILLIONS of dollars in the financial system, they were holding up MANY TRILLIONS of dollars of debt.
And when the sub-crime…oops…sub-prime…crisis hit, some of that debt went bad.
Normally, that's not a big deal.  Which is probably why Ben Bernanke assured the world the sub-prime contagion wouldn't spread.
Famous last words.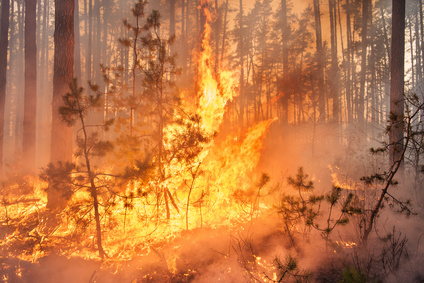 In fact, it spread like wild fire.
That's because when the sub-prime debt went bad, it set off a daisy chain reaction of ALL the derivatives (debt secured by debt secured by debt secured by debt…secured by sub-prime mortgages).
And each layer had a margin call.  So when the sub-prime loan went bad, the value dropped relative the derivatives backed by it, so the bank that pledged it as collateral got a margin call.
That means they need to put up cash.  Except they didn't have enough.
So they tried to sell some of the derivatives they had to raise cash.  But no one wanted to buy them.  Seems the word on the Street was the paper (debt) was bad.
Now, in a "no bid" environment, prices were in free fall.  Margin calls were everywhere.  More and more derivatives were hitting the market with no bid…leading to more margin calls, defaults and widespread panic.
Ben Bernanke to the Rescue
It's a big long story…but the short of it is this:  Ben Bernanke printed over $4 trillion dollars and started buying up all the bad debt.
The Fed put a "bid" under the market to stop the margin calls.
Then they made huge emergency loans to private businesses.  Like the $80 billion loan that saved AIG Insurance.
They allowed Goldman Sachs and other investment banks they liked (then Secretary of the Treasury Henry Paulson was the former CEO of Goldman Sachs) to become deposit banks so the FDIC fund could be raided…oops…used to save them.
Lehman Brothers wasn't smart enough to get their CEO into Treasury, so Lehman went bust.
So Ben Bernanke had the courage to act.  And according to people like David Wessel, Richard Duncan and Bernanke himself…Ben's bold action saved the financial system.
Good job.
Who Broke the Financial System?
Ron Paul, Peter Schiff and other critics of the Federal Reserve System claim that the entire problem was originally caused by Federal Reserve activity in the years and decades leading up to the financial crisis.
You can (and should) read more about that in Peter Schiff's books, Crash Proof 2.0 and The Real Crash.
Who Cares?
Hopefully, when it comes to understanding, "what is the Fed", YOU do.  After all, the Fed's decisions impact every aspect of the economy including interest rates, employment, wages, cost of materials, availability of credit and more.  All those things directly affect you, your tenants, the value of your savings, and the price of your properties.
But we make distinction between politics and investing.
We have an opinion about how things SHOULD be.  Sadly for us, things aren't that way.  You may have your own opinion and you may agree or disagree with us.
That's okay. It's what makes the world go around.
But when it comes to investing, whether we like the Fed or not, and whether or not we agree with the Fed, politicians or each other…what matters is making sure we understand what is the Fed and what's happening so we can try to anticipate likely outcomes and position our portfolios to roll with the flow.
Will there be inflation or deflation?  Will interest rates rise or fall?  Will employment improve or weaken?  And on and on and on…
The Elephant in the Room
So just like being locked in a room with a huge elephant which could EASILY CRUSH YOU…
So, what is the Fed? It doesn't matter if you think the Fed is evil and is trying to destroy you…or if the Fed is just a big, lumbering oaf…
If you're on the wrong end of it, you get CRUSHED.
So pay attention to the Fed.  Try to see if from all angles.  And when it moves, make your adjustments to make sure you're safely positioned.
---
Listen Now: 
The Real Estate Guys™ radio show and podcast provides real estate investing news, education, training and resources that help real estate investors succeed.