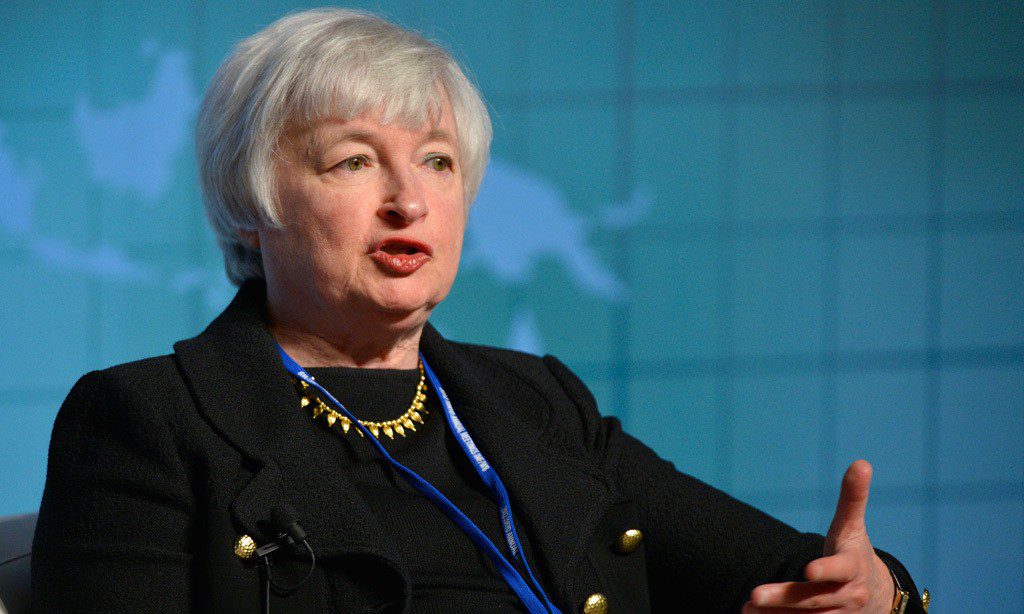 Overview
The Fed FINALLY raises rates for the first time in nearly a decade. Now what? How does a Fed rate increase impact real estate and real estate investors?
In this episode, Robert and Russ discuss the short term and big picture impact of the Fed's long awaited move…and what it might mean for real estate investors.
Discussing what the Fed rate increase means, coming just in time for Christmas:
Your happy and jolly ho-ho-host, Robert Helms
His brimming with Christmas spirit helper, co-host, Russell Gray
---
Listen
Subscribe
Broadcasting since 1997 with over 300 episodes on iTunes!
Review
Like the show? Help us reach new listeners by leaving us a quick review on iTunes. It takes just a minute of your time, and it would really help us out. Thank you so much!! (Don't know how? Follow these instructions.)
---
(Show Transcript)
Welcome
Robert: Welcome to The Real Estate Guys Radio program. I'm your host Robert Helms. Let's say hello to our co-host, financial strategist Russell Gray.
Russ: Hey Robert.
Robert: And Ho, Ho, Ho.
Russ: Yes I am. (laughter)
Discussing The Fed Rate Increase
Robert: Yes you are. We love this time of year, lots of great stuff going on hopefully with people you care about a lot and stay warm. Today, we are going to talk about really the thing everyone has been talking about the last few weeks, which is the interest rate increase by the Federal Reserve. They've not done it for years and years and years, and finally Janet Yellen stepped up and despite our friend Peter Schiff saying she's not going to be able to raise the rate, raised the rate in a range of up to 25 basis points.
Russ: Right, so just no investor left behind, a basis point is one one hundredth of a point, 25 basis points would be one quarter of 1%.
Robert: So, previously the target range was between zero and 0.25. Now the target range is between 0.25 and 0.50.
Russ: Yeah, and actually I listened to one of Peter's podcasts the other day that was talking a little bit about that. This is a very difficult thing to interpret. Obviously, you can see how large the Fed's influence is. Every financial talking head on earth has been watching and waiting for this move. There are people listening to this podcast that were in junior high school the last time the Federal Reserve moved the interest rate up. And, it was a very, very minor move. It had been extremely well telegraphed.
The purpose of telegraphing which is, the Federal Reserve coming out, "Hey, we're going to do it, hey, we're going to do it, hey, we're going to do it," is giving everybody plenty of notice to reorganize their positions, restructure their portfolio to adjust for whatever they think is going to happen as a result of this raise in the rate.
Robert: Which is why, in the news you hear that this was already priced into the market.
Russ: Right. Of course because of that, sometimes the market does things you don't expect. Theoretically this was a tightening which would be constricting of the money supply. Normally, that would mean the stocks would go down, and yet the day it was announced, the stocks went up. Part of that is because the announcement was accompanied not just with the move itself but with the tone. The tone was dovish, meaning they are less likely to move quickly and aggressively.  This isn't maybe necessarily the first round in a rapid volley of rate increases. It was really communicated that this was going to be a very delicate, very slow, very tender, very gentle move …
Robert: Which it kind of had to be given the fact that there's not been a move in nine years.
Looking At The Big Picture
Russ: One of the big concerns around the world is the strength of the dollar. We've talked about that in our blogs and our newsletter. It's hard to spend a bunch of time in the space and not get disconnected from what's going on on the street, right?
But you have to understand that corporations have been making decisions about taking their profits and borrowing at cheap rates, then reinvesting in their stock. That creates better earnings per share which creates a wealth effect, which means people are more prone to go out and spend. That means that they might buy a house, they might push up the demand for houses.
These macroeconomic things do trickle down to main street. Obviously, job creation is huge. One of the things that came out of this the day that this interest rate was raised was that oil dropped 3%. Oil has already been an 11 year lows.  Then within a day or two it dropped another 1%.  That's a 4% loss. You've got oil that was priced over $100 a barrel, now all the way down in the $30s.
The reason that's significant to real estate investors or anybody who cares about financial markets is you have these banks and these major bond buyers have been funding the borrowing of these energy companies to go out and develop oil.
A lot of them are pumping oil right now at losses, like it's on the P&L and it's a loss, but it's cash flow that keeps the doors open a little bit longer hoping that the rates are going to come up.
Just saw an article on the Wall Street Journal the other day talking about banks and how banks are betting by continuing to extend credit to these leveraged operators, these oil operators, that the oil price is going to go back up, and they are going to be able to save themselves. If the banks get that bet wrong, those debts will go bad and it could be a whole lot bigger than the subprime crisis ever was.
The Energy Industry's Impact On Real Estate
Robert: I seem to remember a lot of real estate investors that had that same kind of mindset that, "Hey, next month the prices are going to go up and next year the prices are going to go up. Every market goes up." And, lo and behold, that isn't the case. A lot of folks in oil are super concerned about this.
Your point is a good one. It's not only that some producers of oil today are continuing to produce oil even at a loss. It's that of course exploration stops, new drilling stops, all of that means those jobs stop and many of those jobs are tenants.
Russ: That's the main point, because if you go back and you net out all of the job creation from 2009 until today, it doesn't mean it's the only place the jobs were created. But if you look at the gross number of jobs created and the gross number of jobs lost, there was a net number. If you look at that net number, you could assign 100% of that net number to the oil and energy space. That's how important it's been to this US recovery. Right now, it's arguably one of the most distressed areas of the economy.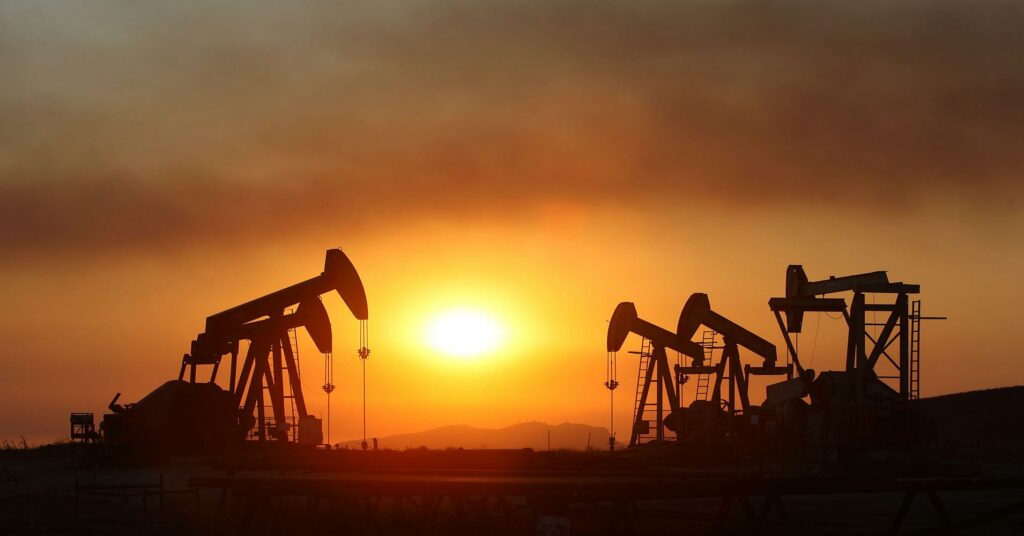 If you've invested in marketplaces that are strong in energy or are strong supporters of companies or areas that are strong in energy, that's where we talk about the concept of primary and secondary, even tertiary jobs. The secondary and tertiary jobs, a lot of whom are your tenants are all based upon the income being derived in the selling of oil. In fact, congress and the president just lifted a 40 year ban on oil exporting. I'm sure part of that is to try to figure out a way to generate more revenue in the oil space.
Oil is something I think we all need to be paying a lot of attention to because of the impact in the debt markets and the bonds which, come right back into the availability of credit and mortgages just like the subprime prices. It's had a lot to do with the net job creation as I mentioned earlier.
And so again, that has been a big story in the economy and the recovery since the great recession. If that job creation begins to slow down, that will have a net effect on the price of real estate, the number of tenants, demand, the strength of wages, job creation and all of those things. That's a very important point.
If those debts go bad and it rolls into the banks, that's where we had the big bail out last time. So, today with the Dodd-Frank rules, it's not as easy for them to bail out. And that means if they can't go to that path where else might they go, we don't know. It's very, very uncharted territory.
The good news in all of that of course is that any time there's chaos, any time there's uncertainty, any time there's change, there's going to be little gaps, little pockets of opportunity for the people that are thinking about things that are paying attention.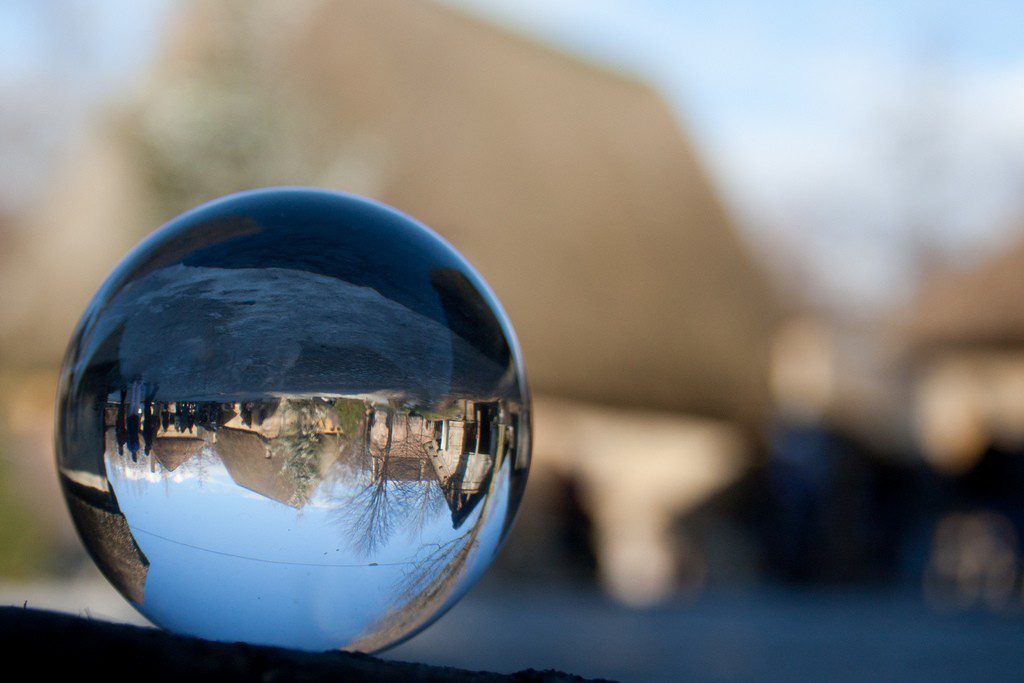 I wish I could sit here with a crystal ball and say, "Hey everybody, look, here's where all the opportunity is,". I'm not that smart. I think I'm smart enough to know I need to be paying attention and spending a lot of time listening to what people are saying about it and trying to figure out, "what does this mean to me? What does this mean to real estate investors? What does this mean to the cost and supply of money? What does this mean to credit? What does this mean to jobs? What does it mean to income? What does it mean to taxes? Where's the opportunity going to be?".
The Process Will Take Some Time
Russ: I think it's a process that will unfold over time. It's not just going to show up on your door step in a little package for the holidays and go, "Hey guys, here's where the opportunity is." It's going to be something that unfolds over the next few years.
Robert: That's such a good point, any time there's major market news, there's whatever reaction, but a lot of times you hear this whole thing about, "Well, you know that's already been priced into the market. People knew that was coming. This is obviously something that was anticipated." And so we can't expect it all to happen on day one.
If you think just in a logical point of view, all right. If the rate goes up, that's going to have some effect. We have to first step back and say, "what rate are we talking about?". This isn't the rate that your credit card charges you. This isn't the rate of home loans. Let's talk about what exactly this rate that got hiked by the Federal Reserve really is?
Which Rate Got Hiked With The Fed Rate Increase?
Russ: Yeah, this is the federal funds rate. This is the rate that the banks loan to each and overnight lending. It's designed to prevent a liquidity crisis. It means that if Bank A has more withdrawals than cash on hand or deposits coming in rather than run out of money and have to close the doors, they just borrow from another member bank.
Robert: At a nominal and in this case interest rate.
Russ: Yeah. There's another rate that didn't get announced, and it's not the rate that everybody is focused on. But, it's the rate that the Fed pays on banks on their excess reserves on deposit with the Fed. If they get a good rate, a higher rate, it encourages them to put more money there which pulls money out of the economy.
That's why this is considered to be tightening. This is not accommodative, and yet you can make the argument that the interest rates historically are still so ridiculously low and the Fed has still kept all of these assets, four trillion dollars of assets they purchased going through the crisis still on their balance sheets.
So, this is a long way from being tight, and it is a long way from not being accommodative. The Fed is right in telegraphing everybody, this is going to be done very, very, very slowly.
Pay Attention To Long Term Trends
The danger is that as investors we don't pay attention to the little changes that are setting the direction and the tone for what's coming five and 10 years down the road.
As real estate investors, we arguably have to be even more tuned to that because when we are making investment decisions, we don't jump in and out of position the way stock and bond traders do.
What we do is we evaluate a market. We look at its economic drivers. We look at its economic prospects, it's migration in and out. We look at the legislative environment and how friendly they are to business and job creation.
Then we make a decision to really get married or at least get into a long term relationship with that market. Then we sign on a 20 or 30 year mortgage. And, we put a bunch of capital in there, and we're prepared to be in there for several years if not decades.
When you are investing that way, you have to pay attention to these long term trends, because like everybody who's trying to figure this out, we all want to be ahead of the curve.
This is a very slow moving curve. It's easy to fall asleep at the wheel. One day you wake up and everything has changed, and by the time you figure it out if you've been asleep, everybody else ahead of you has figured it out. Now you are all rushing towards the exit and the exit is crowded. So, you want to be paying attention early.
Robert: When we come back, we'll talk about the myriad ways that this interest rate hike can affect and will affect real estate investors, and we'll make some best guesses as well. You are tuned to The Real Estate Guys radio program. I'm your host Robert Helms.
Come To Our Goals Retreat
Robert: Welcome back to The Real Estate Guys Radio program. Thanks for tuning in to the show. If you are trying to figure out what you want to do with the rest of your life, come on out and join us at Creating Your Future at the 2016 goals retreat. It happens the second weekend of January in beautiful San Diego, California.
You can really get your life on track and spend some time figuring out what you want to do when you grow up. You'll find all the details on our website, RealEstateGuysRadio.com under events.
Will The Fed Rate Increase Impact Mortgage Rates?
We're talking about how the Federal Reserve interest rate increase will affect you as a real estate investor. I think one of the things to talk about of course is we think interest rates, we think mortgages. If you have a mortgage in place, that's a fixed mortgage, this does not affect that in any way, shape or form.
Part of the reason that as real estate investors we look at encumbering property with leverage is that we love the magnification of return.
However, given what the market gives us and Russ you were talking about before the break, we are in it for 20, 30 years. If the mortgage money at the time is affordable, like it has been for many, many years, then lots of real estate investors opt to get into fixed rate product and that makes a ton of sense, and it has for a long time.
We've been through the other side of it. We have enough gray hair to have been through the time where adjustable rate mortgages made a lot more sense for particular investors in certain situations. It's always about you and your investment strategy. How long are you going to hold the property. Is this small increase also going to eventually translate into an increase in mortgage rates?
Russ: I think the thing to think about is, just really understanding where mortgage rates come from. It's gotten to be a lot more complicated which again opens up a much bigger discussion because you have many of the rules, kind of the cause and effect things that we get used to when we try to figure out how things are going to work. And they don't work the way they are supposed to.
That's because you have people who are trying to create outcomes by moving results. They move numbers on the results column.
And so the causation doesn't seem to match up, you are like, "Okay, I don't understand, if this then that, but that didn't happen, why didn't that happen?".
This is because somebody is manipulating the result to try to make it look like something else.
There's a lot of that going on. You can call it conspiracy theory. You can call it professional management of markets. You can call it smoothing out the rough edges and stabilizing the economy. It doesn't matter what you call it. I think everybody agrees it goes on. It just makes the job of figuring out where things are at quite a bit more complicated.
In the basic picture of where mortgage rates come from, it's based on supply and demand. If you have a lot of people who want to borrow and not very much money available, the lender can charge a high rate and the weaker people get priced out, and only the strongest people can borrow.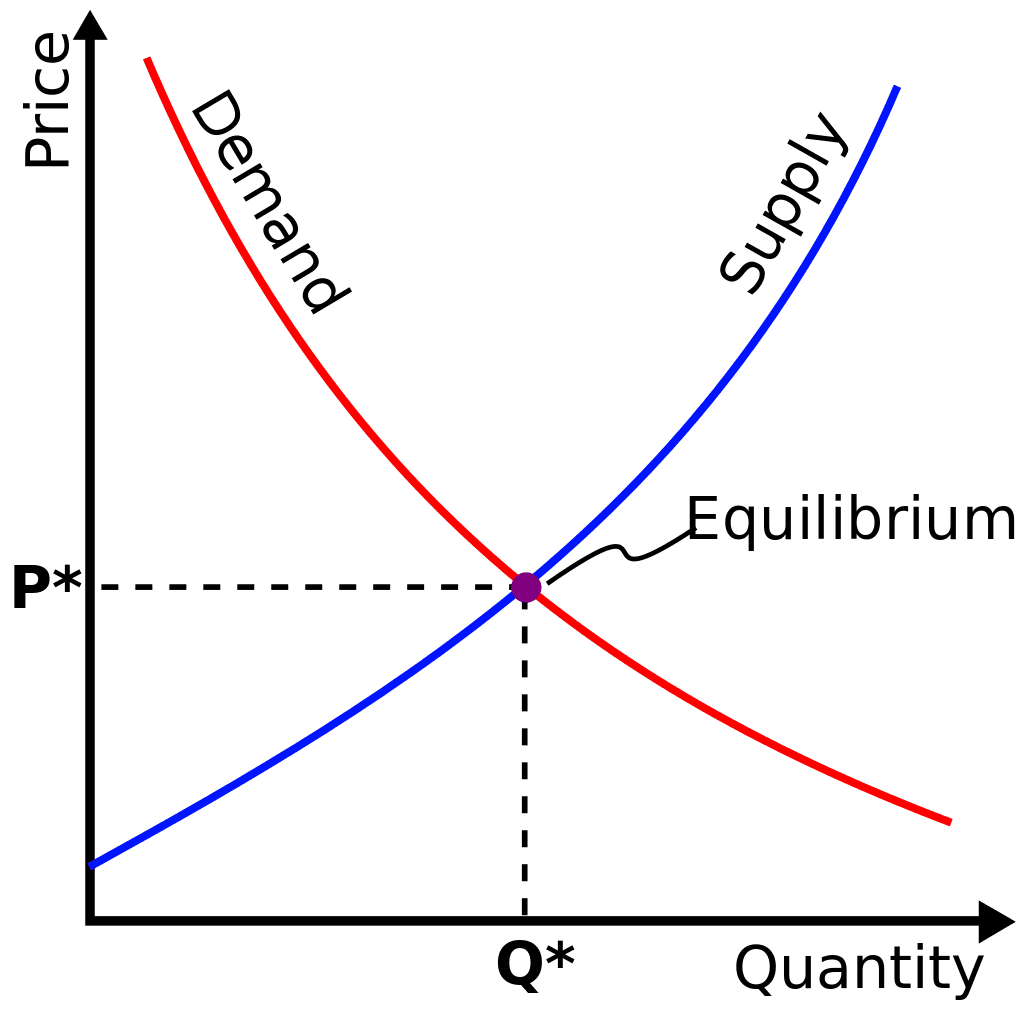 You flip it over and there's a lot of money that needs to be lent and there aren't very many borrowers. Everybody is dropping their interest rates offering free toasters, we'll pay you points …
Robert: Or lowering their standards.
Russ: Or lowering their standards trying to get more people to borrow. We've been in a very, very, very accommodative scenario where there has been a lot of money pumped into the market, specifically the goose real estate.
And largely it's done that, you have a lot of prognosticators out there saying, "We are in a bubble and the bubble is about to burst." In some markets I suppose you can make that argument because a bubble is when the incomes that need to debt service the mortgage don't go up as fast as the payments do.
In other words …  and that can happen because the rates adjust but … If the load of debt just gets so high that that monthly payment gets to be too much, even if it's a fixed rate based on how fast incomes are rising, you are going to hit a plateau where people just can't borrow anymore, unless either the rates come down or their incomes go up. Well, nobody is running around saying that incomes are going up at any substantial level.
Now, the Fed says they think that's going to happen. So, part of the effect of the mortgage industry is what's going on with incomes. Supply and demand in what we call capacity to pay which comes from income.
We're In New Territory
It used to be anyway that when the stock market was hot, money would come out of bonds, people would sell their bond positions and they would go into the stock market to participate in the growth. That would make less money available in the bond market which would mean less money available to lend, which means that rates go up.
Typically, when the stock market goes up, rates go up. That's the way it used to be. Post crash that changed. Pretty soon bonds were able to go up, which meant interest rates went down and stocks were able to go up. That didn't seen to make sense based on the old rules but it made a ton of sense when you realized the market had been flooded full of money.
Robert: How much quantitative easing and money printing and the money had to go somewhere, the squish factor. When there's more money injected and you squeeze your hand around it, where is it going to come out? We don't know. It's going to come out somewhere.
Where it didn't go is into the hands of businesses and even into real estate investors hands to go do something with it. A lot of that money got stuck.
Russ: Yeah, the money that did end up in the real estate space went in through hedge funds who bought for all cash and didn't even use mortgages. You've had that … I'm not going to call it a distortion, but it was definitely a new factor that didn't exist in real estate 15 years ago.
Robert: Add that you have the knee jerk reaction of lenders and rightfully so of all the crazy loan products that they got stuck with in the downturn, and all the defaults, and all the foreclosures and all of that meant that the lending standards increased.
It became harder and harder and harder to get a basic consumer loan. Even if you had a good job and good credit. More hoops. More Federal regulations. More state regulations. Harder to get a loan even though you can say interest rates are low and it's an affordable time to leverage, not everybody could get a loan.
Challenges Force Ingenuity And Create Opportunities
Russ: Historically, the last time this happened was after the savings and loans collapse which is only the birth of creative real estate. If you really think back and you go back and you look at the history of real estate in modern history anyway, in terms of creative finance, a lot of that was birthed when we had those ridiculously high interest rates in the wake of the savings and loan crisis.
Robert: Of course, see, people figure it out. When there's a challenge it also creates an opportunity. When interest rates went to 18, 19, 16, pick a number, when interest rates were like that you got creative. You figured out a way to make it happen and there were all kinds of crazy fun interesting ways that the folks did that. A lot of that has continued on today in various formats.
Russ: That was really the birth of the non-agency lender, the brokerage channel about 30 years ago and it grew to where it was originating three quarters of the loans, the real estate loans in the country.
Robert: And if you have a tin foil hat, this is where you would put it on and say, and the entire meltdown was orchestrated to remove that channel, but we are not going to go there.
The Impact On The Mortgage Industry
Russ: Yeah, we definitely had some people in the mortgages who felt that way. I was in that channel, and I got wiped out as a result of it. So, I know exactly how that felt like, but, whether it happened on purpose or whether it happened by accident, at the end of the day, it happened.
The role of the government and government lending came back. Well, if you've been paying attention, you are seeing more non-agency money coming available, more private money coming in. More money has been printed. More money is looking to get into the mortgage space. So, coming back to rates.
Now you've got the agencies who are subsidized, right? That's why Fannie and Freddie keep losing money more often than not. Sometimes they make money but more often than not they lose money. They are a subsidized rate. They have access to money cheaper because the interest rate on a mortgage is based on risk.
When you are lending money, buying a mortgage bond, if I'm buying a mortgage bond issued by Fannie or Freddie, I had prior to the crash and implied the government guarantee but not an overt government guarantee. Today, I have an overt government guarantee.
Robert: I'm not sure that's any better.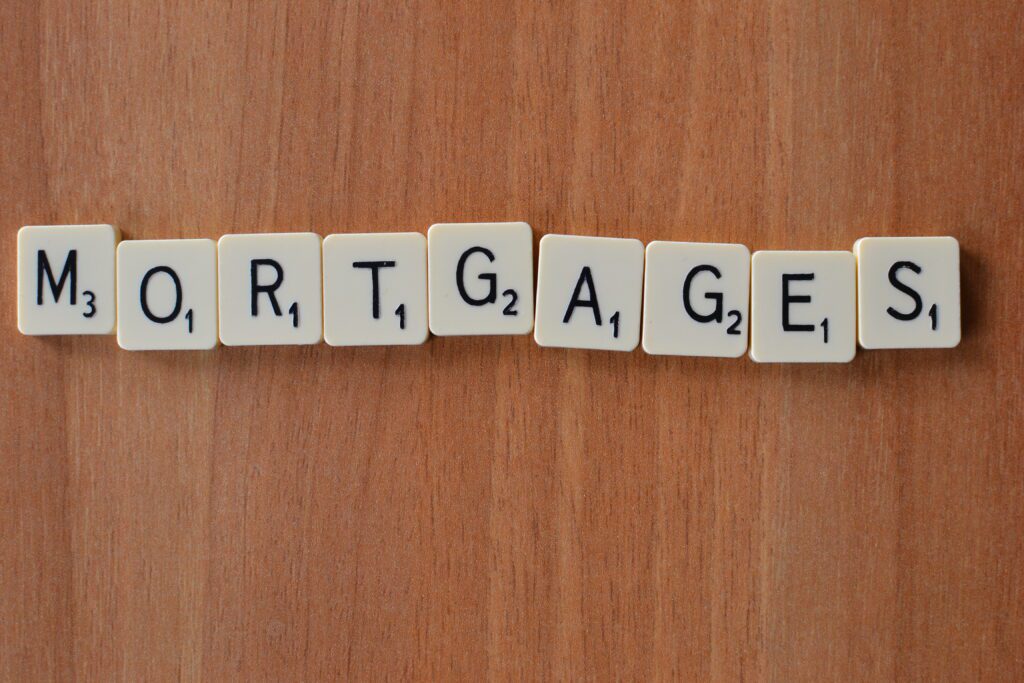 Russ: Which means it's less risky. Which means that I will accept the lower interest rates. When I don't have that overt guarantee, if I'm another provider of funds in the marketplace, I have a higher cost. But, I may be able to compensate for that with more efficient operations or whatever. So I go in and I try to compete, but I also may compete a little bit off to the fringe. We are seeing more of those non-agency players come back in and begin to compete.
Robert: By the way, on next week's program, you are going to meet one of those folks. You are going to learn a lot about these new loans that are available to real estate investors, including the fact that you can basically forget about getting Freddie and Fannie'd out today. There's a lot of new alternatives, excited to talk about that next week.
Russ: Yeah, a lot of people are motivated to see people be able to finance real estate. We've always made the argument that the powers that be, whoever they are, whether it's government, politicians, banks, private industry, the largest trade association in the country is the realtor organization.
You look at all of that, you say, "There are so much political and financial benefit to seeing real estate get propped up, even if it has a problem," like it did. It just had the biggest problem ever in 2009.
You see everybody rallying around and if you are willing to wade into the mess, you actually can make a lot of money. A lot of people made a lot of money coming out of 2009 and there are some of us that are sitting around looking, "We hope this is a bubble. We hope this thing pops. We hope that this quarter point interest rate increase actually pops it a little bit and some of the prices will come down," because the rents probably will not come down as far as the prices will.
If that happens and money remains cheap and we get to go in and purchase, we'll actually get a chance to scoop up some bargains. That's obviously what everybody is hoping for.
Robert: Before we are done today, we'll talk about some of the strategies that you might consider given what's happened.
Mortgage Interest Rates And What to Watch
Russ: Yeah, so in terms of the interest rates themselves, obviously mortgage interest rates are going to stay very low. If you really want to get some idea about where they are headed, I would pay attention to the 10 year Treasury bond.
That's really the epicenter of where risk pricing is in the debt market, at least as far as mortgages are concerned. If you can imagine the 10 year bond yield at the center of a bull's eye, then each concentric ring out is a little bit more risky. And you could make the argument that real estate is just slightly more risky than the government bond. So, there's going to be a little bit of a spread.
You can go further out all the way to another topic that's been quite a bit in the news lately – junk bonds that are way out in the outer rings, because these are basically poor credit corporations that are borrowing to fund maybe negative cash flow operations, like we were talking earlier about the oil companies.
And they're high risk, high rewarded investments. If you make that loan and you get it right meaning I buy that bond and loan that money company and they pull themselves out of the fire, they owe me a lot of money. I can do real well.
But, the flipside of that is they could completely default and then I get maybe pennies on the dollar if I'm lucky in a bankruptcy proceeding or whatever.
So, mortgages tend to be very near, and they are the beneficiary if you will of the flight to quality just like bonds are. As people get nervous about all the gyrations in the economy, they jump into treasury and the dollar which is why both the dollar has been strong and treasuries have been strong. That pushes yields down. When people are bidding up the treasury bonds, bidding up the price to buy them, the inverse of that is you are bidding down the yield.
I would say that if this quarter point raise creates uncertainty in the market, and clearly the stock market is not liking it. It liked it the first day, maybe that was plunge protection team trying to create a PR move, but since then, hasn't liked it so much.
If that trend continues and people will start looking for safety, you are going to see them move more and more into bonds. If that happens then you are going to see to see those 10 year yields begin to come down. That would be reflected in mortgage rates.
Personally, and I'm hardly a genius at this, but I've been watching these markets for a very, very long time, I really don't see mortgage interest rates running away.
Does that mean you should run around and use adjustable rates? I don't think so, only because the chances of them going up substantially versus the chances of them going down substantially, I think you have a greater chance of them going up substantially just because of where they are at.
They are so far near the bottom right now, why take a chance, right? Because if all of a sudden the credit market sees up or we get a big boom of inflation and we have to raise interest rates real high to cool it off or everybody runs out of bonds because bonds are losers in an inflationary environment. Everybody will be running into stocks and other places, money would be coming out of the bond market, then the bond prices will go down, bond yields will go up more, mortgage rates will go with them.
That's the way it works, again, these markets are managed, manipulated, whatever you want to call it. They don't always act the way they are supposed to act, at least in the short term, but if you watch them over the long term, usually the market behaves as you would expect it to do. But you have to just look at it over the longer term.
Robert: We are talking about how the Fed rate increase hike is going to affect us as real estate investors, more when we come back.
How The Fed Rate Increase Impacts Real Estate Markets And Tenants
Robert: We are talking about the recent hike of the interest rate, and it's really a range of interest rate that the Federal Reserve has come out after all these years of no change and said, "We're going to raise it, we are going to raise it, we are going to raise it." They finally did and there has been all kinds of market reaction to that.
Russ: Yeah. This really affects financial markets a lot more than it does at least directly real estate markets, but then again it affects the way banks and corporations behave which ultimately will affect real estate investors. Those are all things that we need to be concerned about.
Robert: One of the things is, as we look at real estate investors, I'm looking at any change in the marketplace, whether it is, like we talked about the price of oil, some of that is good, right? My tenants can now afford rent if gas cost them less.
At the same time, if my tenants have jobs in those industries, they could be at risk. Part of what you do is you look at which tenants are being affected the most by any change you hear about and are those tenants, if they are your tenants going to be able to pay. The durability of your rent is a thing to consider in any news event.
A Strong Dollar Making An Impact
Russ: Yes, you obviously need to stay focused on what's going on in your regional economy, your local economy because that's where you are living.
The only exception would be … We talked about farm land investing. If you are investing in farm land, it's maybe less important that you get the geography right except for the quality of the crop. But, what you are really interested is getting the commodity right and then it can be shipped anywhere in the world. Commodities in general right now have been suffering, and that has been a direct result of the strong dollar.
Think about this. If you have a local economy that is commodity dependent, we've been talking a lot about oil and gas. But, it isn't just oil and gas, it's any commodity. Minors our laying off right now. If you are in a mining community, coal, copper, zinc, if you are in lumber, there are commodities right now that are being hurt because commodities are priced in dollars and the dollar is getting stronger.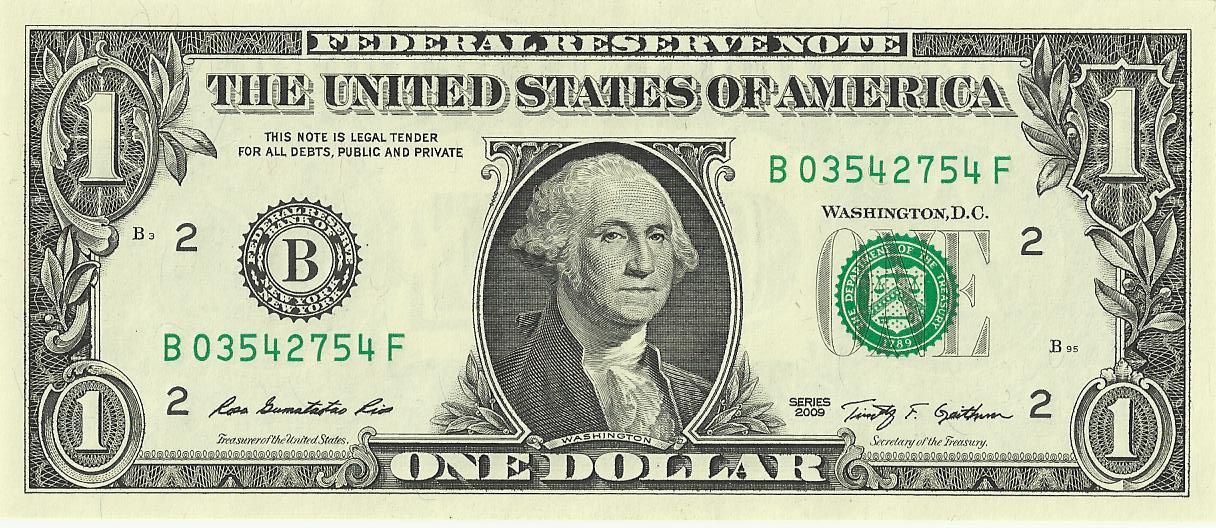 The dollar is getting stronger, not just because of the quarter point rise, but it's also getting stronger because when the Fed does this it actually creates difficulties in the emerging markets. This is where your head is going to explode.
Robert: Follow along here, it's not that difficult to grasp, but you are going to have to think a little bit.
Russ: I'm not going to profess to be an expert in foreign exchange and currency markets, but I've been paying a lot more attention to them lately because the last time that Janet Yellen did not raise the rate in September, she said it was because of what was going on in emerging markets.
The concern was that the dollar was getting too strong relative to emerging market currencies. When emerging market currency or any other country's currency goes down, it makes their exports less expensive for their foreign customers to buy.
It's like you lowering your prices and being more competitive on the open markets. Conversely when your currency gets strong, then it makes your product less competitive in the global market.
Robert: With a strong dollar right now, there are some good things about that, the challenge is exports of the US become expensive to other places.
Russ: Right. If your local economy is being largely driven by a company that does a lot of exporting, especially when it's doing exporting to a country like China who has been on a little bit of a decline, and on top of that, they have been devaluing their currency, the Yuan in relationship to the dollar, it means those dollar denominated exports from the United States trying to be sold into China or other countries are now more expensive which means it's harder for the US company to compete.
It's one of the reasons why a lot of the US companies who are selling abroad don't necessarily like a strong dollar policy. Now, the good news is that the dollar is able to buy the more labor, the dollar is able to buy more land or capital equipment or whatever in the markets there're in.
Robert: Quick aside, right now is an excellent time in certain foreign real estate market to be an investor in real estate. There are sales because of the exchange rate and we look to exploit when those things happen either way. So, again, a strong dollar isn't a bad thing necessarily it depends on which side of the equation you are on.
Russ: Coming back into an interest rate rise, creating a strong dollar, a stronger dollar and now a stronger dollar creating pressure on commodity prices downward which we are seeing. And again, we've talked a lot about oil but other places.
Australia and Canada are two countries that have been okay places to invest in, especially Australia over the years, but now they are suffering. They are suffering partly because the Chinese economy is down and Chinese economy has been the largest consumer of commodities in the world.
With that demand down, those sales are down. And on top of that, the dollar value of the sales is down because the commodity's prices have gone down in dollars.
Again, it kind of makes your head want to explode, but if you just spend time thinking through it, it is logical. And if you start to pay attention to it little by little, it will start to make more and more sense. Then you just have to keep following the path all the way back to wherever you are invested.
We have listeners all over the world. We have people listening to us in Canada, in Australia, in Hong Kong, in addition to in the United States and many other countries. A lot of you are on the other end of a strong dollar. You are on the end where it takes more and more of your local currency to purchase the dollars you need. In many countries, real estate sales are denominated in dollars, not the local currency for this very reason.
Robert: Good point.
Russ: Because it's more stable currency. Now when you go to buy, it's going to cost you a lot more of your local currency. So, as an American, we can come in using our dollars and purchase your assets and get more for our money, whereas the reverse is true. If you are there and you are trying to purchase real estate competing with Americans coming in with dollars using your local currency, you need more of it.
And so as you are thinking about all of this, especially if you are an international investor, you need to be thinking about the role of the dollar in your local economy and the relationship of your local currency to the dollar and how that could that affect both the price of the real estate but also the jobs that might support the people who are going to be using the real estate.
If you are in a resort community it can be good, because now you get strong dollars coming into the resort community and you are doing well.
If you are in a community where maybe it's local industry and they are trying … And their biggest customer is the United States and they are trying to sell, that could be okay, because they are going to do well.
If you are there and you are trying to sell something that's going to be denominated in dollars, now you are going to have a problem. So, talk to the people who you know who are in these different businesses and begin to understand what it looks like through their perspective.
I think one of the best things you and I are able to do Robert is we get to travel around a ton. We get to talk to a lot of different people who look at the problems and the challenges and the opportunities through different lenses. And then we can begin to take all those little pieces of the puzzle and put them together and get a broader perspective. In fact that's the Summit coming up at the end of February. We get a chance to do that.
We get probably 100, 120 investors from all over the world, they come in, we sit down we have these conversations like, "Okay, what's life for you like now that the dollar has gotten so strong. What's that doing for you in your local economy and how does the Fed …" Because everybody around the world is watching what the Fed is doing, it's not just the United States is fixated on it. It's everybody because it affects everybody.
The dollar is the global reserve currency. And even though it's diminishing in its role, it's still the big horse by far and away. Anything the Fed does affects the value of the dollar globally which affects every man, woman and child on planet earth that conducts business in any way, shape or form. It's very, very important for you to pay attention to it even though it's a little bit of a brain strain.
Join Us On The 14th Annual Summit At Sea
Robert: Well, what's great about being on the Summit this coming year is the fact that we'll be able to have those conversations with Mr. G. Edward Griffin who wrote, 'The Creature From Jekyll Island', a wonderful expose on the Federal Reserve. Great, great book, great, great man.
Robert Kiyosaki who certainly has his mind all over economics and just to hang out with that guy is brilliant. We are going to have an owner of a bank and a gold expert.
We've got lots of great people coming and of course we'll talk oil because oil is in the news. Oil is going to affect us in real estate in a lot of different ways.
Join us there's a few cabins left for the 14th Annual Investors Summit at Sea. Get all the details on our website at RealEstateGuysRadio.com under summit.
When we come back we'll talk more about things you can do in light of the new Federal Reserve move. You are tuned to The Real Estate Guys radio program. I'm your host Robert Helms.
Learn How To Raise Money For Bigger Deals At The Secrets Of Successful Syndication
Welcome back to The Real Estate Guys radio program, thanks for tuning in to the show. If you've ever thought about doing bigger deals by raising money from other investors, then you owe it to yourself to come out to The Secrets of Successful Syndication that happens January 29th and 30th in Phoenix, Arizona.
The amazing Ken McElroy will be there, Attorney Mauricio Rauld and a great, great cast of faculty, including a couple of new folks this time around. To get all the details at realestateguysradio.com under events.
More And More Renting Households
Talking today about how the Federal Reserve rate increase here is affecting real estate investors. I think the main thing to focus on is where is housing going, where is affordability going, where are tenants going?
The good news … We'll cover this in more deep down next week. I know we keep teasing next week's show but before we are done I'll tell you why I'm excited about the four at least guests we'll have next week, is that, there are more and more renter households.
More people today than in a long, long time are renting. They are choosing not to or they can't afford to own or they can't get loans. So there's more renters.
That bodes well for real estate investors. Interest rates continue in spite of this, uptick from the Federal Reserve continue to be great. Again, next week we'll learn about some loan programs that aren't dependent on your credit, which is fabulous. So, all in all, not a bad time to be in the real estate investing business.
Pick The Right Markets
Russ: No it's great. The key is just to make sure that you pick rock solid markets and diverse markets. The things we preach about here all the time.
You know you want to have those wide variety of the diverse drivers. You don't want to be in the one trick pony town where it's all about the one industry or the one company.
You need to make sure that you are diverse and then invest in the bread and butter properties. Invest in things that people will always need that aren't fads, that are affordable. Think about your macroeconomic considerations within the scope of maybe a state and it being job friendly, aggressive …
Robert: Or tax friendly.
Russ: And tax friendly. Those are things you've got to watch the big baby boomer demographic. You need to watch what the millennials are doing because they'll begin to give you some indication to what they are thinking and where they are moving.
Keep An Eye On Bond Markets And Stay Liquid
I think that it's important to pay attention to the credit markets right now because … Especially like … I don't know if you saw this Robert but a couple of big bond mutual funds basically blocked their investors from being able to liquidate. The idea of a mutual fund is, you are able to go in there and get your money out whenever you want. It's highly liquid.
Robert: Right, I can sell, I can buy into it, it's liquid.
Russ: We teach our syndicators, don't ever do this which is exactly what these bond funds do and that is they invest long but they have this mismatch maturities where they are giving you basically demand, like a demand deposit but they are making these long term investments.
Well, if they have too many people coming who want their money out they have to begin to sell these assets at whatever price they can get. The problem is when too many people get spooked. This is always the danger in paper markets, when you can move in and out.
Too many people get spooked, then everybody comes looking for their money and it's just like a run on the bank, the only difference is it's run on a bond fund.
This is what blew up the financial crisis in 2008. This has the potential to do it again. You definitely want to be watching that. Everybody is paying more attention to it now. You want to be paying attention to that. Use financial structures that you feel very comfortable with being stuck within the long haul.
Don't get penny wise and pound foolish. Don't think, "Oh, I can save an extra $100 a month if I use this super teaser rate deal," when the probability is rates are on their way up, not on their way down. I would be very, very careful about that. Some people will use these balloon payment loans where it's 30 year amoritized, so you get a low payment but it's all due in five.
Robert: Meaning that in five years you have to refinance it?
Russ: Yeah, you either have to refinance or sell and that's all predicated on the value still being in the property, meaning that you can still qualify, or there's lenders out there.
Back in the day when condo hotels were all the rage, a lot of these developers' projects were all predicated on your take out buyers, the people you are going to sell the finished inventory to having access to credit markets that would finance those purchases. When those loans went completely away, then there was no liquidity and these developments failed.
Things can change. They start in the credit markets.
Most real estate investors aren't trained and don't really pay attention to the credit markets. I think big picture lesson from 2008 that we've harped on for years now is savvy real estate investors got to pay attention to these credit markets.
When the big elephant in the room, the Federal Reserve comes in and finally after nearly 10 years actually begins to move the rate, you have got to perk up. You've got to pay attention, because the last time they did this was 2006. They went into an aggressive rate hiking cycle and it led directly to the crash. This time they came out with a much more metered or muted languaging.
Robert: But they did also talk about gradual increase over time, this has definitely set the stage for more small increases. If you just step back and look, that means it's probably an excellent time to make sure your financing is in place. Is it long term, if your strategy is long term? If you still have properties that you haven't re-fied, now is the time to take a look back.
You'll definitely want to pay attention to the next week's show because of that. Real estate and these markets move slowly, and overnight reaction is not the ultimate reaction. Your mission is to pay attention now more than ever before, you better be paying attention.
Russ: And really know your demographic. Know where their money comes from, not just that they have income or they've had a job for a couple of years, but what industry they are in, who their employers are, who the major employers are in the area?
They may not be the people you are renting to directly but you may be renting to people they do business with. They may be an engineer or a scientist or whatever that is a home owner, but they do business with the guy at the laundromat. They go the restaurant. They are getting their car done. They are doing business with the local merchants, and these people are the people that you are actually renting to.
Without these primary people in the marketplace, those jobs go away. Pay attention to that, because, again, the markets are fragile … My estimation anyway, I think the markets are fragile right now.
Even though things are booming, things that boom can dry up in an instant when people get spooked. The evidence that these big mutual funds had to shut down not one, not two but three of them. The first time I read about it, it was only the one. Then it was another one. Then it was another one. If that's a trend that continues, you could begin to see bond markets lock up.
When this happened in 2008, it all unraveled very, very quickly. If you've got credit lines out there that you are counting on for liquidity, I wouldn't do that. That would make sure I have some real cash on hand, so that if things tighten up you do have some liquidity that isn't a credit line.
Go Out And Make Some Equity Happen
Robert: One of the big differences between our show and a lot of real estate shows is we spend some heady time in the clouds talking about broader picture, economics.
To make up for that next week it's all about single family houses. We've got a bunch of great guests next week and a lot has changed in the single family marketplace, including financing. You are going to learn next week about some great alternative financing that real estate investors should be excited about.
Until then, it's the most wonderful time of the year, make sure you are given big hugs and high fives to the people that matter in your life, and let's all get excited for a new year which is coming before we know. Until next week, go out and make some equity happen.
---
Listen on YouTube
Want More?
The Real Estate Guys™ radio show and podcast provides real estate investing news, education, training and resources that help real estate investors succeed.
New Crowdfunding Rules for Non-Accredited Investors

Overview
Attorney Mauricio Rauld updates us on the new crowdfunding rules issued by the SEC.
Finally, the doors are opening for non-accredited real estate investors to get in on private equity opportunities.
While this is very exciting news, purveyors of private placements need to know the
rules…or risk running afoul of the regulators.
Bringing you the oh-so important information about the new crowdfunding rules:
Your regulated host, Robert Helms
His irregular co-host, Russell Gray
Syndication attorney and regular contributor, Mauricio Rauld
---
Listen
Subscribe
Broadcasting since 1997 with over 300 episodes on iTunes!
Review
Like the show? Help us reach new listeners by leaving us a quick review on iTunes. It takes just a minute of your time, and it would really help us out. Thank you so much!! (Don't know how? Follow these instructions.)
---
(Show Transcript)
Welcome
Robert: Welcome to The Real Estate Guys Radio Program. Thanks for tuning into the show. I'm Robert Helms your host along with our co-host financial strategist, Russell Gray.
Russ: Hey, Robert.
Robert: It is the most wonderful time of the year.
Russ: Yes it is.
Robert: We are rounding down the year 2015 and off to the New Year, which we're always excited about.
Russ: I don't know man. After Thanksgiving, I think I'm kind of rounding out.
Robert: Definitely. Round is a shape, and I'm definitely in shape. In fact, our real estate trivia question, not jumping too far ahead, has something to do with that very topic, and it's related to real estate if you can believe that.
Basic Crowdfunding Definition
Robert: We've got a lot to talk about today. There has just been some news at the very end of October about the SEC finally adopting the new rules for the part of crowdfunding, Title III of crowdfunding, that allows little guys and gals to invest in all kinds of new stuff. Just to bring everyone up to speed, no investor left behind, let's talk about crowdfunding.
Russ: The basic concept is … it's really more of a technology platform than anything else … but the basic notion is that you can raise money from the crowd, hence the name crowdfunding. Brilliant name. It really supposes that you have a crowd. So, the first order of business is to have a crowd. A lot of people are throwing these things up there just thinking, "hey, if we put it up there people will come". But there's rules involved. There's always been rules involved in raising money.
How The SEC Is Involved
Russ: Before technology ever came into existence in the space, it was really just a matter of making sure that investments were suitable, if you will. They had to put that responsibility on somebody. So, if you wanted to go put money in somebody's safekeeping and someone was going to turn a business into doing that, they called that a bank, and that was regulated. If you wanted to be in the insurance business and you wanted to pool money and then go out there and cover people for risks, that was a financial business covered under insurance laws.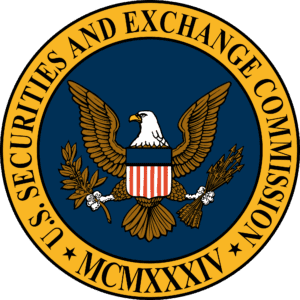 If you wanted to go out there and raise money and then invest it on other people's behalf, that was regulated by the Securities and Exchange Commission and laws regulated the rules by which you could do that. And most of them were that you could only do business with people you knew. You had to have a preexisting relationship. There had to be some basis. You just couldn't go raise money from a bunch of strangers. It was designed, presumably, to protect people from guys just going out there and hustling, just conning people. Of course, it didn't stop people from doing that because like with most laws, criminals don't obey them. They just do what they want to do, but at least if you get caught doing something like that, the legal system has grounds to come in and shut you down.
In the Jobs Act a few years back, which was a fancy acronym for creating jobs, the government decided that it would be a good idea, because the banks and credit had basically seized up in the financial crisis, to loosen things up so that the money would be able to flow more quickly from people who had it to people who could put it to work. Inside of this legislation, there was a lot of different stuff, but there was a component of it that was going to open it up to where you could raise money from people that you did not have a preexisting relationship with, and they divided those groups of people into two categories.
Accredited vs. Non-Accredited Investors
One was accredited investors who have always been treated differently. That basically is if you have a million dollar net worth, make $200,000 a year as an individual or over $300,000 a year as a couple. And, that's consistent. Meaning, it's happened for the last couple of years and you have reasonable expectancy of doing it in the upcoming year. Then,  you're qualified as accredited under the law. That means that if I'm out there and I'm a purveyor of some type of an investment opportunity, I can run and ad and stick you in a room and pitch you my deal. If you say yes, you could put the money in and now I'm compliant with the law. That was a big, big game changer. We've written a report on that. We've been talking about that for quite a while.
Robert: We've covered conferences of crowdfunding, and there's been anticipation of this whole thing. Let's step back for a minute. Crowdfunding started as non-economic participation model. Meaning, there were crowdfunding sites like Kickstarter, which is probably the best known one. But, there are several of them where an independent rock band or an artist can go out and raise money for their next show or recording or whatever it is, and individuals could put that money up, typically via websites and get something in return that was non-monetary. I couldn't get a return on my investment, but I could a tee shirt from the band or an autographed CD. So, crowdfunding has been around even longer than the Jobs Act. The idea of saying well what if I put up money and wanted a return. That all of a sudden becomes a security and is regulated by the SEC.
Russ: It depends on if it becomes a security. Because there's the equity side and there's debt side like peer-to-peer lending platforms like Prosper and there's a couple of other ones out there like that. These are platforms where people say, I want to borrow some money and so you can invest in my debt. You're going to loan me some money and I'm go do whatever I'm going to do with it and then I pay you back. That was kind of the next level.
Where these Securities and Exchange Laws really come in to play are in the equity side. When you're going to be an owner in the company or you're going to be an owner in the entity if you will. That's where they had divided people up to accredited, presumably you were sophisticated and could afford the risk and then non-accredited meant that you were underneath that million-dollar net worth threshold or you were underneath that $200,000 or $300,000 earning threshold.
Robert: Which most people are, by the way.
Russ: Which most people are, that's where the bulk of people are. Those people have had to go into the publicly traded securities arenas, buy stocks, bonds …
Robert: Much safer. 😉
New Crowdfunding Rules Finally Being Implemented
Russ: Yeah, whatever. We could go off on that. The point is, these types of investments were really for insiders and they weren't available for the little guy to get involved in. This latest iteration of the Jobs Act which is really … the way it works is Congress passes a law. It's a statute. Then, they turn it over to the bureaucrats, the people that have to actually implement the law, and they create what are called regulations. In this particular case, this was a law called the Jobs Act that created a statute that made this permissible.
Robert: More than two years ago.
Russ: According to Congress, and then it got turned over to the SEC whose job it was to create the regulations that everybody would use to follow that. The first set of regulations they came out with was in September 2013 about how you could do this for accredited investors. The latest and greatest now here we are in late 2015 is that now the regulations have come out so how does the game get played when you're going to make an offering to non-accredited investors, which arguably is a lot bigger market so we're going to find out about that today.
Robert: Absolutely. It's good news, but it also is brand new. So, when the first part of this came out and accredited investors could not be prospected by these various folks raising money, we call them promoters or syndicators, someone who is looking to raise capital from somebody, it opened up this new world of opportunity.
We have a report on that and it's been a big topic of conversation in Real Estate Guys circles. To get your copy of the report, just send an email to monopoly@realestaterguysradio.com or you can visit the special reports section in our resource center at realestateguysradio.com.
New Crowdfunding Rules Mean New Opportunities … But Few Precedents Set
The big change now is the fact that there are a lot more rules, and there are companies that have been in position for this to happen for months and months and months and in fact years. Finally, we're going to see where it all lays. Even though we had, since 2013 all the regulations for the accredited investors, as you probably heard on our Halloween horror stories episode, attorney Mauricio Rauld recounted the fact that one of his clients who used these exact rules and went out and prospected and got people in a room got contacted by the state saying, "hey, there's been a complaint". My point in that is even though it becomes law, it doesn't mean that it's evident yet.
Russ: In real estate circles the term LLC, the concept of an entity called the limited liability company has just been kicking around for a long time. It's pretty ubiquitous. Everybody knows about it. Most people use it. The LLCs didn't exist in the '90s, right?
Robert: Right.
Russ: It was like the late '90s, like '97 or something LLCs really started to come out. The problem was a lot of attorneys back in the beginning were not willing to recommend it. They still recommended corporations or trusts. Why? Because there was a whole lot more established case law. Somebody has got to be the pioneer. Somebody has got to go out and take new law and then try it out and then figure out how the courts are really going to interpret it when there becomes a conflict. That's because the way our system of law is, it isn't so much what the law says, it's really what the law intended. That leaves some room for interpretation and that's where a lot of people get hung up.
When you go to your attorney and you're asking them for legal advice, it's harder for them to give it to you because they don't have court precedents to look at. As this progresses and the pioneers go out and pave the way, what will happen is more and more of this will become more clear. In fact, one of the reasons we think that we've gotten these regulations finally from the SEC for the non-accredited, which is arguably the little guy they're trying harder to protect than the big guy, is because they rolled out the regulations with the big guys a couple of years ago, and they really have had very few problems. Because of that, they presumably feel safer, "hey, let's go ahead and roll it out for the little guys now too". Or maybe it just takes two extra years to write those few extra lines of regulations. I don't know.
Our Guest On This Episode, Attorney Mauricio Rauld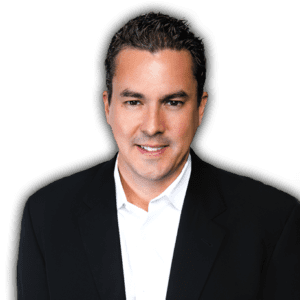 Robert: That could be as well. Our guest today is attorney Mauricio Rauld, he's a practicing attorney licensed in California but he does a lot of consultation with folks who are raising capital. In fact, he's one of our featured speakers at our syndication events. When we come back, Mauricio will fill us in on the latest with crowd funding today on the Real Estate Guys Radio Program.
Welcome back to the Real Estate Guys Radio Program. We're talking today about the new changes in the ability to raise capital through crowd funding. Joining us now, our good friend and attorney Mauricio Rauld. How are you sir?
Mauricio: I'm doing great Robert, thanks for having be back!
A Brief History On Jobs Act and Accredited vs. Non-Accredited
Robert: Well, absolutely. I've been waiting to do this show until the rules were finally set. For listeners that didn't hear the show, probably our first one was a couple of years ago when this was announced, that all of a sudden the rules are changing in terms the ability to raise money and there were a couple of different ways to go about crowdfunding. But of course like anything that is actually law, it has taken a long time for the government to finally give us what the rules are. So, paint the picture of that. Where are we in the process of feeling like we know what's happening?
Mauricio: Yeah, I feel like we've been talking about this forever. This started, just to kind of take a step back, this started back in April 2012. We've been talking about this for almost three-and-a-half years. This is the infamous Jobs Act. In that act, essentially there was two new ways of raising capital. One was allowing people to advertise and generally solicit the syndication that you were doing.
Robert: Which is a big one because previously you couldn't do that. You couldn't have any public display. You couldn't go out and advertise, promote. You couldn't put ads in the paper. You couldn't do any of that in a private placement.
Mauricio: Absolutely. That was one of the big restrictions that we had and so that lifting of that ban was a huge, huge new rule for us investors. The only caveat with that of course, was that you had to limit your investors to accredited investors only, and you had to take some reasonable steps to verify that they were accredited. That was good. That took a couple of years to implement, not so much two years. It's been in the books for a couple of years but this new one with the crowdfunding sort of addresses that gap which even though now you can advertise and solicit to accredited investors, you still can't do for non-accredited investors and this law was meant to address that gap.
Robert: Accreditation, no investor left behind. Most of the folks listening understand that but if you don't, it just means that there is a financial requirement for you to be able to invest. Accredited rules change all the time, but it has to do with how much income a person makes and what their net worth is. And you can find that out by Googling around.
Mauricio: I'll tell you real quick because it does apply somewhat to what we're going to talk about. Accredited investors, if you make over $200,000 a year for the last couple of years then you're accredited. Or, if you have over a million dollars in net worth exclusive of your personal residence.
Robert: Okay, that's the rule. Again, these things do change so make sure, depending on when you listen to this, that that's still the rule. But the idea is, if I've earned that much money or I make that much money, the government feels that I've earned the right to make my own investment decisions. If I'm not accredited and I haven't amassed a net worth of a million dollars separate from my house, and I don't make $200,000 a year, obviously I can't make my own financial decision, I need some help. To protect the folks out there from being fleeced by these promoters, these are the rules. Like it or not, doesn't matter. The reality is I could make the argument that you could be a lot more fleeced in the stock market or in bonds or in whatever other pyramid scheme the government has going on, but it doesn't matter. These are the rules. The thinking behind it, the more sophisticated an investor is, probably has some parallel to how much money they have made or make.
Mauricio: There's a lot of controversy as to whether that's a good measuring stick, but that's exactly right. If you're non-accredited, the law assumes you're not sophisticated, and therefore, you have a requirement to provide additional disclosures to these investors, because again, they assume they're not quite sophisticated.
The New Crowdfunding Rules For Non-Accredited Investors Are Finally Here
Robert: We knew kind of what the framework of this looked like but the actual law hadn't been written. We didn't have the concrete parameters we could go after and it's my understanding that we now do.
Mauricio: We do, it actually happened October 30th, so on Halloween or just before Halloween. Again, it's been three-and-a-half years in the making, because even though the laws are passed three-and-a-half years ago, they require that the Securities and Exchange Commission, the SEC actually make some rules. The law is a little bit broad, a little bit vague, and now somebody had to go and actually make the specific rules. We didn't think it was going to take three-and-a-half years. They were actually mandated to do it within six months but they obviously didn't listen, and it took a while.
Robert: It took longer, the government took longer, that's amazing.
Mauricio: Amazing, right?
Robert: All right, now the good news is we have these rules. Now this doesn't mean, those of you raising money for real estate projects that you can go out and assault people to invest. There are still some rules and parameters and the way that this money gets raised has also been dictated. Let's talk about that.
Mauricio: Yeah, let's talk about that a little bit. I'm going to talk very general here because the actual rule is 685 pages. It's got some complexity into it, but I think I've sort of narrowed it down to really three important points that I want to discuss.
You Have To Use An Intermediary (Portal)
The first one is that you are, like you mentioned, you can't just go out and start raising money on your own. You have to use what is called an intermediary, which essentially is a website. They call it a portal that is approved by the SEC.
Robert: We've already seen these kinds of websites out there and of course, there have been websites for traditional crowdfunding, which isn't economically based, if I'm going to put some money in to support my friend's independent film or recording project or whatever. But now the idea is it's not necessarily vetted or sanctioned but the website is. This portal, this particular venue to accumulate these types of investors as well as these types of projects.
Mauricio: They're going to be vetted pretty heavily by the SEC. You're going to have financial disclosures. They're going to have to show that you're able to do this. You're not allowed to go set it up on your own. It's not like the other crowdfunding that we've heard about now with the accredited investors that we just talked about where you could set up your own website and advertise your deal. Here, you have to go through this portal, and all you can do really is point to the portal. In your advertising, you can say I've got a deal, it's in this particular portal, go check it out over there and then the investor would have to go the portal, open up an account with them and then go through the process.
Robert: The point is these portals, and again, anticipating this law being finalized, these have been in the works for years. The idea is there's two memberships bases of this. There's the membership of the individual investors who want to see deals and then there's the promoters, the syndicators that have deals to put up there, and both sides have to become vetted if you will from the portal.
Mauricio: Right. The portal is going to have all kinds of education material, obviously information about the syndication itself, which is most likely going to be provided by the sponsor. But the investor is going to have a lot of information available to them prior to making their investment decision.
The Parameters Of The Investment
Robert: Let's talk about the parameters of an investment, because these are non-accredited investors, there are also rules about how much they can invest.
Mauricio: There are actually two main rules. One is the amount of money that you as the sponsor can raise through these portals.
Robert: Okay, if I'm out there doing a real estate deal and I want to raise money, I've got a maximum.
Mauricio: Your maximum is one million dollars for any 12-month period.
Robert: Okay, so I can do two deals at $500,00 each?
Mauricio: You can do two deals at $500,000 each, it's an aggregate amount of how much money you raise over that 12-month period.
Robert: While we're on that topic, here's a quick question. Say I'm raising two million dollars and I have a buddy putting in a million. Can I raise the other million this way or is it just the project can be maximum of a million dollars?
Mauricio: There's nothing that prevents you from still raising money sort of in a parallel course where you can raise a million dollars from this new … I'm going to call it regulated crowdfunding because that's what the SEC is calling it. The regulated crowdfunding you can raise a million dollars but that doesn't prevent you if you can find another exemption. You can raise another million or five million or ten million through another existing exemption to registration. But the one that relies on this particular law, limits you to a million dollars through this process.
Robert: What about the investor's side? What's their limitation?
Mauricio: It depends on how much money they make or how much net worth they have. It's a little bit different than the accredited investors. The cut off is essentially $100,000. If your earn $100,000 or less or you have net worth of $100,000 or less, you're limited to either $2,000 or 5% of the lowest of those two numbers. I'll let you do the math, but that's the restriction. I think most people will fit into that $2,000 number based on those numbers but that's limitation number one.
Now, there are scenarios where you really could be an accredited investor for example. You could be a doctor or a lawyer making $200,000 a year but because of student loans, because of whatever other decisions you've made, your net worth might be $80,000. Even though you're an accredited investor, you're going to be limited to 5% of that $80,000 because that's your lower amount.
Robert: Using a portal. You wouldn't have that same limitation if you were just investing as a doctor or a lawyer that had good income but lower net worth.
Mauricio: That's correct, using the portal, which again goes back to my prior point that if you have accredited investors, you may be able to rely on another exemption in order to raise additional funds and not really be part of this one million dollar traunch, let's call it.
Robert: Let's say this $2,000 number if that's the amount, is that again per deal or per year?
Mauricio: It's aggregate through the 12 months. You can invest up to $2,000 across the board, ten different deals at I guess, $200.
Robert: All right, $2,000 for the investor, a million dollars for the promoter. As you can tell, this is why The Real Estate Guys have not held this out as the end all, be all for syndication. Because most of the deals people eventually do are going to be bigger than that, and frankly, having done this for a long time raising capital, raising $2,000 from a person, that might be most the expensive money you ever took in terms of their sophistication, the questions they have, dealing with communication, all that. I would much rather have ten guys at $100,000 than a hundred guys at a couple thousand.
Mauricio: That's one of the big challenges. You end up, if you're going to raise half a million or a million dollars, you end up with 100 people or 150 investors that you have to now regularly communicate with and if things aren't great, they're going to have more people that are upset. But let's not forget what happens if you have more than $100,000 in income or a net worth in excess of $100,00 …
Robert: But not yet accredited.
Mauricio: But not yet accredited. Then, your limitation is 10% of either your net worth or your income, whatever is lowest with and the big caveat of a cap, a complete cap of $100,000. If you're an investor who has 10 million dollars in net worth and makes 5 million dollars a year, you're not going to be able to invest $500,000. Your cap is going to be $100,000 for a 12-month period.
Deals That May Make Sense
Robert: Let's talk about the kind of deals that make sense for this. Obviously, if I'm raising money to go buy a $60,000 house that's a rental property, this might work perfect well for that. I'll be able to stay within my limit. I could do 10 of those a year and still be within my limit. I took ten investors with a $1,000, $1,500, or $2,000 and that could be a great way to play. This definitely serves a need. It's just not the right tool for everybody.
Mauricio: It's also great I think if you're raising money for a lending facility. If you're trying to raise money that then in turn loans money, you can give yourself sort of a consistent rate of return. I think this also fits in part of your overall strategy. Again, this limitation is just for this particular exemption. Again, you could raise … Let's say you're doing a deal that you need 2.5 million dollars, a million of it can come from this regulated crowdfunding and then the other 1.5 million can be done through our traditional raises that we're doing today either with accredited investors only through the preexisting relationships.
Robert: All right, good stuff. We're talking with Mauricio Rauld about the new crowdfunding rules and requirements. We'll continue our discussion when we come back plus we'll play real estate trivia next. You're tuned to the Real Estate Guys Radio Program. I'm you're host, Robert Helms.
Syndicator, Sponsor, Promoter … Issuer Requirements
Robert: We're talking about the new crowdfunding rules, specifically Title III crowdfunding, which is the new part that we've just finally gotten some clarity on, which is going to non-accredited investors through a portal and raising a smaller amount towards a smaller amount but still a lot of tools here.
We use the vernacular, Mauricio of the person who is doing the deal as the syndicator, or sometimes we call that person the sponsor or the promoter. In the regulations, they're referring to this person as an issuer?
Mauricio: Right, that's the legal term is an issuer, the person who is issuing or the company that is issuing the security.
Robert: Let's talk about the issuer. What requirements do they have? If I'm doing a deal and I want to go to one of these portals and say, hey put my deal up, what does that look like?
Mauricio: It also depends on how much how money they're raising. They're really focusing on these limitations. It depends on how much you're raising. If you're raising less than $100,000 in your syndication, then all you need is a statement from your chief financial officer saying here are my financials. And basically the CFO gets to provide them, and you're good.
If you're raising between $100,000 and $500,000, then you have to have your financials reviewed by an independent CPA. If you are raising more than $500,000, then you are going to need audited financials.
Robert: Which are also expensive to get. Getting a CPA to take a look, that's going to cost you something. Audited financials are a whole can of worms.
Mauricio: It's a whole new can of worms and it's usually a little bit pricey depending on how big your company is and how much … but your CPA literally goes through every single line item and requests receipts. If you said it was a dollar, they confirm it's a dollar. There's some expense there.
Then there are some general annual reporting requirements that the issuer needs to make every year just letting them know how the project is going and updating their financial information.
Robert: Which is good practice anyway, right? What we tend to do when we raise money for a project is we do either a quarterly report or it could be a monthly report if it's a very fast moving deal. It could just be an annual report if it's like a long-term land bank. But you're going to report anyway, so it makes sense that that's there. Is there any scrutiny on the financials of the person involved. Not just to say my company is a company raising money to buy rental houses. But what about me, my credit, my past history, that kind of stuff?
Mauricio: This is all dependent on the company that you're issuing. A lot of times a company already exists. If your Microsoft and you want to go raise another 10 billion dollars or something. It's an existing company, you're already a startup. That's one type of issuer that would require financials.
Then there are others where you literally start a brand new company. It's a real estate deal. It's a deal specific thing. In those situations, there really aren't any financials to provide because it's a brand new company. As long as it's not a way for you to get around the financial requirements, you don't just create a shell company to avoid your real company. But if it's truly a new company, then there really aren't any financials to provide.
Finally, there's going to be some disclosure requirements that the issuer is going to have to make about their deal, which nobody should be surprised about. That's what we do today. The difference is that the level of disclosure is not going to be anywhere near the type of disclosures we make now through private placement memorandums.
Robert: That's an important point. If I'm raising money through a portal, that means I don't have to complete a full private placement memorandum?
Mauricio: Right, you still have to make disclosures but they're not going to be to the level of the disclosures that we typically make in a PPM, which are essentially the same disclosures you make if you're going to register your security which are very detailed.
Due Diligence For The Portals And The Investors
Robert: I think about this from the investor's point of view. They're going to want to know the deal. You're going to have what we may call an executive summary. Here's the deal, here's the parameters, here's the market, here's the property, here's our best guesses about cost, or here's the existing cost, all that stuff. Then you're going to have these disclosures which say, "hey, you can lose money in real estate and here are some of the risks," and those kinds of things. Are those disclosures and that executive summary, those are reviewed by the portal too to make sure they pass muster?
Mauricio: Yeah, these are things we don't know yet because obviously these portals haven't even been created yet. Yes, I'm going to imagine that the portal is going to want to review and vet the deal themselves just from an exposure and liability standpoint. They're going to want to make sure this is not a fraudulent deal. I'm not sure how in depth and detailed they're going to review it, but they are going to have a review process and you're going to have to convince a portal that your deal is good enough and legitimate enough to be on their site.
Robert: I guess as an investor, I'm going to choose a portal that I feel comfortable is doing that work for me, but I also am going to have my own level of due diligence. Let's take it from that point of view. Say you have an investor who is a client and they go, Mauricio I'm looking at putting $2,000 into this particular deal. Is there a reason or a place for my counsel to review a deal before I invest like it would typically be or do you get the feeling that, hey the portals handle all that?
Mauricio: No, I wouldn't rely on the portals. It's not clear what level of scrutiny the portals are going to do but if a client comes to me and wants me to review the deal, I'm going to go through the disclosures and any information that's been provided the client and point out whatever deficiencies or red flags that I see. I wouldn't necessarily rely on the portal. I'm not sure you're going to be entitled to rely on the portal. I would do your own due diligence if I was the investor investing the money.
Still More To Learn With Portals
Robert: Just looking forward and already talking to a couple of the folks that are putting these portals together, there's going to be a lot more, right? If you just go and look at any possible URL name that has crowdfunding in it, it's been taken for years. People have already been anticipating this. I'm going to guess that we're going to start to see personalities come out of these portals. They're going to focus on certain niches or even geographies and things like that. It's going to be incumbent upon the investor to make sure that the kind of deals that they're interested in are being provided. I'm going to assume that either one side or other, and it's probably the issuer, is going to pay a fee to the portal, maybe both sides. Any idea about any of that?
Mauricio: I've seen some noise about concern that the amount that they're going to be charging, the portals are going to be charging. Again, we don't know what they're going to be charging because they don't exist yet but it may hinder your ability to raise small amounts. If you're going to raise $100,000 and your portal is going to charge you 15%, that's probably going to mess up with your numbers. Again, it's all speculation. None of the portals exist. In fact, the registration for portal doesn't begin until the end of January. One thing I should have mentioned at the beginning, even though the good news is that this is now law, there is still a six-month wait period before it becomes effective. This is won't actually become effective until May 21 I think is the date. May 21 of next year is when you're actually going to be legally allowed to do this. There is a six-month window that we've got to wait still.
Learn More About Regulated Crowdfunding
Robert: All right well between now and then, you're going to be with us at the Secrets of Successful Syndication in January in Arizona, and I know we're going to talk more about crowdfunding this time because of that.
Mauricio: We are going to focus a lot of the time this time on crowdfunding because now that it's final we know what it is and we'll spend quite a bit of time with it.
Robert: At the last couple of events, you've been talking about "hey, it's coming, it's coming," so this is great on that account.
For those of you who are driving or exercising or any of that kind of stuff and you weren't taking notes, Mauricio has prepared a report. What he's done is gone through the 600 plus pages and distilled it down. What's in the report?
Mauricio: The report essentially is a summary of the 685 pages. I've kind of tried to translate into English, number one which is very technical. Second of all, I've put together a report that essentially gives my top good, bad, and ugly of the new crowdfunding rules, so you can kind of get my thoughts on that. I think what I'm going to do as well because there are a lot of questions about the new rules, I'm going to be holding a Q&A for anybody who is interested, probably an hour sometime at the beginning of next year so that if you've got specific questions about it, you can ask me. I encourage you to get the report because that way you can get on my list and I can send you the invite.
Robert: Perfect so that's how it's going to work. Before we're done today, we'll tell you how you can get your hands on the report and that will also get you alerted when Mauricio does his live Q&A session. If you have specific questions, there's going to be lots of questions as this thing rolls out, but exciting stuff.
Just to be clear, we've been talking about this new part of Title III which allows us to raise money to non-accrediteds for lesser amounts. But for a while already the regulations were out about the accredited places people go. Whether you call them portals or not, there have been some websites, we've actually had guests from some of those sites on the program raising money for accrediteds. That already is up and running and it's a pretty vibrant part of crowdfunding right now.
Mauricio: There was also a lot of confusion. Everybody calls everything crowdfunding but there was a distinction. I was distinguishing it between the little C and the big C, but now I'm going to call the regulated crowdfunding. The crowdfunding that already existed was this, I'm going to get technical, it was the 506C exemption, which allows you to advertise to accredited investors. That's been going around now for just over two years. It was September of last year. What this is, it's a separate, completely new exemption that specifically talks about the portals and what we've been talking about today. But it is a brand new law that again, technically doesn't even go into effect until May of next year.
Robert: All right, good stuff. As always, counselor thanks for your great insight and we'll see you at the Secrets of Successful syndication in January.
Mauricio: Thanks for having me.
Robert: All right. There's attorney Mauricio Rauld. When we come back, we'll have more about crowdfunding and it's potential right here on the Real Estate Guys Radio Program. I'm your host, Robert Helms.
New Crowdfunding Rules Potential, Recap & Analysis
Welcome back to the Real Estate Guys Radio Program heard every weekend on this great radio station, all the time at realestateguysradio.com or your favorite podcast venues. We're talking today about the changes and finally the final legislation if you will, the rules that we can live by as potential crowdfunders and good stuff from Mauricio.
Russ: I think it's easy to get lost in the weeds, but that's why you have advisors. That's why you engage people who pay attention to these things on a tactical level because ultimately just saying, "I can go do this". You still need to make sure that whatever you're planning on doing is strictly compliant. You always want to make sure you have those guys and gals on your team who can help you do that. But conceptually, it's very exciting because the idea is now we are beginning to take down some of the barriers. You can say what you want, and everybody has an opinion. And I'm certainly one of those people with an opinion about the role of government and what they do and what they don't do.
In this particular case, government is getting out of the way. It's not like they're saying, you can go do something that you weren't able to do before. Technically, what they're doing is they're saying, "we erected a big barrier and now we're going to lower the barrier so more people can get over it". But at the end of the day, look at it from whatever perspective you will, the bottom line is it's a good thing that at least the government is beginning to recognize that we've got to get capital flowing.
There are people who just absolutely want to be able to invest with a person that they know or Main Street. There are other people that want to invest with a professional advisor but there's more and more people that are engaging and building social communities online and this is, I think, a real opportunity especially for the next generation. You and I, Robert are a couple of older guys.
Robert: Speak for yourself, my older co-host friend.
Russ: Ha ha. Yeah. You look at the way the younger generation is just growing up. I have children that were born before there was an internet. I have a couple who can remember before there was an internet. And then I have children who have no concept or memory of life before the internet. The only know a world with the internet in it. They've never seen an encyclopedia or a telephone book. They don't understand what those things are. That's not where you go to get information. A big part of their social life is online. You watch these guys, they get on Instagram or whatever and they start talking about something and the next thing you know, a month later they've got 5,000 people following them. I'm like, gosh it took us forever to get up to 5,000 people following us, but they understand that world.
Competition Will Drive Some Portals To The Top
It's a natural progression in a social environment for people to share things including opportunities. When people have an opportunity and people have money, the technology, the online world, that community is a natural place for people to do that, and it's inevitable that at some point again … You know, you could say whether it's good or bad, but at some point the government is going to get involved beginning to try to regulate some of that. In this case, they're trying to unleash the power of the online community, the internet, to be able to connect people and get money flowing. I think ultimately it will be a good thing. It's just going to take some pioneering, and thank God there are people out there that are willing to go out into the wilderness and try something new. I'm really looking forward to seeing how this new innovation progresses.
Robert: Right and keep in mind as Mauricio said, that the big difference, one of the big differences here is that the only way you can, as a promoter, as a syndicator go after the non-accrediteds through crowdfunding is via an approved portal. You can't just start your own website and raise money or go to Ebay.
Russ: Well, you can, (laughter) but it's probably not a good idea.
Robert: Okay, you can't legally. If you want to go to jail …
Russ: I could go out and rob a bank if I want to, but I don't suppose that's a good plan.
Robert: Your plan will be to vet these platforms and certain ones will appear. In fact, coming up at the Secrets of Successful Syndication, we'll have an update on who's in the game and what's happening. We don't have any horse in the race. We aren't affiliated with any of these platforms. There's lots of them vying for our attention right now. We thought it best at this point, rather than come up with any kind of recommendation or list, that we just alert you to the fact that this is happening so it gets on your radar. As we go through the next year, we'll see. A lot of these folks are putting serious intellect and capital behind these platforms, expecting this will be a way that people who haven't up until now perhaps even investing in real estate, be interested in investing in things like real estate.
Russ: Think about it, if you're old enough to remember life before amazon.com there were many, many people … My very first internet marketing seminar was about Galaxy Mall. I went and saw the Galaxy Mall presentation. That was the first time I ever heard the word portal and began to understand that there were going to be places online, these virtual places, that people could enter into a whole world of shopping or whatever. Nobody hears about Galaxy Mall today. It's all Amazon. All of these innovative companies are out there. Somebody is hoping to be the last one or two or three or four people standing. Amazon in online retail is by far and away the dominant force, just like Walmart and Costco are the two dominant forces in retail.
Robert: Depending upon when you're listening to the archive, they may no longer be true.
Russ: I know, that may not longer be true. But watch the space as we're going to be watching the space because probably over time, somebody is going to be emerging as the person who is dominant. You have to ask yourself, what is the main value proposition? One of the main value propositions is they're going to have to be compliant. You're going to have to make sure that they've done a good job vetting the people and following the regulations that they have to follow in terms of their responsibility allowing people to come in and show you what they have to offer.
The other big part of it is they're going to have to have a crowd. If you put your offering out there and nobody's got any eyeballs, what good is going to do?
Technology Can Help, But This Is Still A People Business
Robert: This is one of the big common misperceptions and you talked about this early in the show. But, there were a lot of folks two years ago and three years ago when crowdfunding was just starting to stick it's head up and say, "we may be able to have equity-based crowdfunding," who thought thank goodness. It's the end all, be all. I'll just throw up my property on some website, people will overbid for it and it's be done. The reality is it's not about the technology, it's always about the deal. If you have a deal with a good story and it's been vetted and it's been inspected and all that's been done, then finding the capital now has changed for some folks to be able to go to methodology like crowdfunding. But unless there's a crowd, there is no deal.
A lot of what these portals have to do is develop that following, that crowd, those people that are going to be looking at, like peer-to-peer lending. There area a lot more people borrowing money than there are lending money on peer-to-peer lending. What's it going to shape out for crowdfunding? Right now, we've already seen what's happened to accredited. There are several big reputable sites that have the ability for accredited investors to register, be shown deals, and invest. And it's working pretty well. This is very different because of the level of complexity, I'm guessing the level of deal size is going to be different, probably not as sophisticated of investors getting involved. It's brand new territory, but it'll be exciting to watch.
Russ: I think the other thing that you've got is just realizing, you know we do a lot of stuff online. Obviously, we appreciate guys … we do our radio show of course, and we put our podcast out there. And we do our email blasts and newsletter blogs and all that. People come out to our live events, and we're able to meet them and that's exciting. The number of people that come out to the live event is a small, small percentage of people that actually engage with us or hear our voices or read our stuff online, and that's always going to be the case. But in terms of our business and the people who end up becoming the most valuable to us and our sponsors, if you will, are going to be the people who come to the live events. You still have to deal with the fact that this is a people business and technology is going to open up the number of people you can communicate with. But you still, on your side, we're not talking about the crowdfunding side, but you as the individual person out there thinking, "I want to use a crowdfunding platform", make sure you put some time and thought into how you're going to handle the customer service side of it and all the interaction you're going to have with those people as well.
Just getting the money in is only the beginning of the relationship, it isn't the end. You've got a lot of responsibilities once you've got an investor into whatever it is that you're offering to continue to build that relationship. Make sure that you've contemplated that and as you're evaluating different crowdfunding platforms that you might choose to engage with, look at them through the whole thing. How are they bringing people eyeballs in? How are they vetting deals? How are they communicating? What type of added value services are they going to provide you after the fact in terms of supporting your customers and how all that works. There are still a lot of things yet to be developed. Continue to watch the space. We're going to continue to watch the space, and we'll bring you more news as we hear it.
Learn How To Raise Money For Bigger Deals
Robert: Crowdfunding is one of the potential ways to raise money for deals. If you're out of your own cash and credit and want to go raise investor's equity to do more deals and get bigger faster, come on out to the Secrets of Successful Syndication.
We'll be in beautiful Phoenix, Arizona the last weekend of January. The only way we can do the event this time of year if it was not a football playoff weekend. It's the weekend between the last playoffs and the Superbowl. Come on out. Ken McElroy will be there, syndicator extraordinaire and the Rich Dad advisor for real estate investing. Mauricio Rauld who was here on the program today will be out there, and we've got a bunch of great, great faculty members and guests. It's always wonderful, the people that show up to the event, but it won't be the same without you. Go to the website at realestateguysradio.com and click events to come out to the Secrets of Successful Syndication.
Big thanks to Mauricio for his time and research. If you want a copy of his report, he has basically put a synopsis together of all of this new information so you can read through it easily and he'll give you a link to the full thing if you really want to read all of it. All you have to do is send us an email to "fund the crowd AT realestateguysradio.com." Yup, just send an email to "fund the crowd AT realestateguysradio.com" and you'll get Mauricio's synopsis of everything you heard today. Until next week, go out and make some equity happen.
---
Listen on YouTube
Want More?
The Real Estate Guys™ radio show and podcast provides real estate investing news, education, training and resources that help real estate investors succeed.