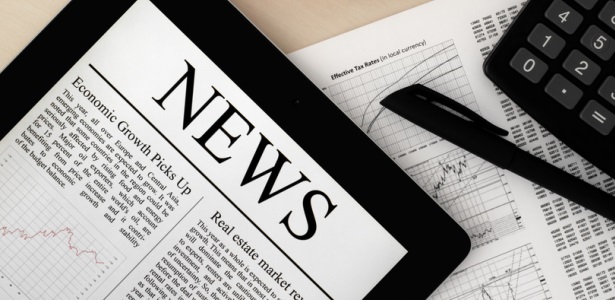 Will your tenants be able to pay rent in three months? In a year?
With so many unknowns, there's no way you can see the future. We believe the best way to be prepared is arm yourself with information – and that's where we can help.
No, we don't have a crystal ball.
We DO have access to the same clues about the economic future everyone else has … the news!
If you know what you're looking for, you can "read between the lines" and find useful information about job markets, legislation, and political changes that may impact your tenants (a.k.a. your property's cash flow).
We've scoured the news, looking for clues on how jobs are changing, and what's coming in the economy.  Join us in our latest episode of The Real Estate Guys™ radio show:
Your Sherlock Holmes host, Robert Helms
His wannabe-Watson co-host, Russell Gray
---
Listen
---
Subscribe
Broadcasting since 1997 with over 300 episodes on iTunes!
Review
When you give us a positive review on iTunes you help us continue to bring you high caliber guests and attract new listeners. It's easy and takes just a minute! (Don't know how? Follow these instructions.)  Thanks!
---
Useful clues for real estate investors
Rather than catch up with the Kardashians, we encourage real estate investors to look for useful current events that help you see the path of economic progress.
You always want to follow the dollars … know where big companies are heading, where they are leaving, and how their imprint impacts YOU.
It's important to pay attention. Policies at a local, state, and national level can impact your rental income.
For example, let's say you're a buy-and-hold investor. You want to know there will be tenants interested in your property in the future.
Let's say the state taxes raised dramatically this year. What if, in response to that change, the biggest employer in the city jumps ship to relocate in a state with more tax advantages and takes 10,000 employees with them?
Although you may not have tenants that work at that company, don't breathe a sigh of relief quite yet.
It's likely your tenants work in secondary or tertiary jobs (like coffee shops or printing places) that service the primary employer.
An Apple example—put yourself in the CEO seat
Here's a real life example of what we just described.
Apple is the largest taxpaying company in the world. Perhaps you heard of the recent news that Apple allegedly owes Ireland $14.5 billion in back taxes.
Apple CEO, Tim Cook, wrote an open letter recounting the Apple's history of job creation and community support in Ireland. To date, Apple employees 6,000 people across Ireland. He didn't threaten leaving, but if you read between the lines, that's a possibility. What would you do if you were him?
With that thought in mind, if you own cash-flow property in Ireland – even if your tenants aren't Apple employees – it would be naïve to think that Apple leaving the country wouldn't affect your tenants.
Countless small- and medium-sized businesses count in Apple.
They are a primary driver. Others who work in secondary and tertiary jobs, like bagel places and dry cleaners, are catering to the people who have primary jobs.
Changes in start-up hubs
We've spent time on corporate giants. What about the start-ups that keep economies thriving?
There's been a significant decline in start-ups in the last eight years in the United States, but now it's starting to spike up.
Recently we saw an article referencing a Kauffman report ranking start-up activity in metropolitan communities.
(Hint for news sleuths: Anytime we see a report referenced in an article, we go to the report. It's a way to read below the headlines. Some reports are worth paying for, giving you valuable information you don't have to track down yourself.)
There were several changes from last year. Where Silicon Valley used to lead the start-up pack years ago, it's now down to No. 8 on the list.
Austin, Texas was number one city for start-ups. Second, Miami. Third, Los Angeles. It gets interesting when you see which cities have changed spots.
For example, San Francisco moved up five places to be No. 4 for start-ups. Nashville jumped from 23rd to No. 16.
Why does this matter?
This shows you were there is economic movement, and where people are moving for new jobs.
As our gift to you, send us an email to: startup (at) realestateguysradio (dot) com and we'll send you the report for free.
Observations of multi-family residences and millennials
From articles we've read, the United States is at an all-time low for the percentage of Americans who own their homes. There are more renters than ever now!
Multi-family properties are super-hot in the market, with rents rising.
It's a cycle … and the pendulum will swing again in coming years.
When you think about what's going on, millions of people lost their homes in the recession and had to become renters. We're also still in a weak jobs market. Even though many new jobs are being created each month, they are low-paying or part-time.
Seeking out news clues is always about what affects your tenants. Look at it from their perspective.
Where will they work? Are they likely to get an increase in pay? If not, you won't be able to increase the rent.
Looking at one of the largest demographic groups in the workforce, millennials, you see a common attitude that owning a home is not a primary goal. Millennials are marrying later, settling down later, and seeking mobile living.
When you are aware of what's happening in the broader economy, you make more informed investment decisions.
So listen in as we discuss these and other topics as we search for Clues in the News™!
---
More From The Real Estate Guys™…
The Real Estate Guys™ radio show and podcast provides real estate investing news, education, training and resources to help real estate investors succeed.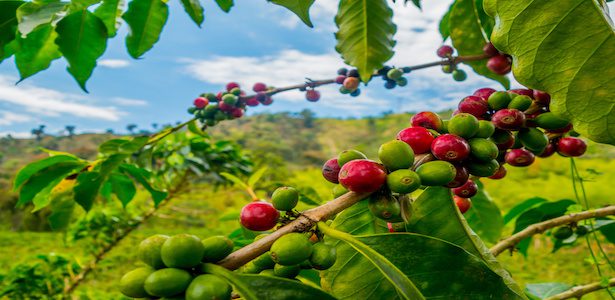 Start your day with a cup of jo today? Yeah, we thought so.
We're java-jazzed to share our latest interview with you. We spoke with David Sewell of International Coffee Farms about a unique real estate investment opportunity.
David and his team make it possible for anyone to become an agriculture investor. They produce specialty coffee beans in Panama, yielding both reliable crops and profits for savvy investors.
Yes, investing in offshore coffee farms is a way to perk up your portfolio and caffeinate your cashflow.
Tune into our latest java-driven edition of The Real Estate Guys™ radio show with personalities:
Your green-thumb host, Robert Helms
His greenie co-host, Russell Gray
International Coffee Farms Founder, David Sewell
---
Listen
---
Subscribe
Broadcasting since 1997 with over 300 episodes on iTunes!
Review
When you give us a positive review on iTunes you help us continue to bring you high caliber guests and attract new listeners. It's easy and takes just a minute! (Don't know how? Follow these instructions.)  Thanks!
---
Why invest in coffee farms?
One way to diversify your portfolio and is investing in harvest-producing land, like coffee farms.
Think about it.
When you own the LAND the coffee beans grow on, the tenants are your trees (in a manner of speaking) and the coffee farmers are your property managers.  So the coffee farmers deal with the trees.
Wouldn't you like to invest in something many people consume every day?
Millions of people DRINK coffee every day, which means they BUY coffee regularly.
Coffee is an interesting commodity because people are only drinking MORE of it over time. It's a booming industry.
What sets International Coffee Farms apart?
"God provides the coffee cherry. The cherry turns red on its own. It's what you do with it from there," said David.
David and his team at International Coffee Farms have developed a premium process for their specialty coffee. This includes everything from how it's picked, harvested, and profiled. "The process is key," said David, "and all our cherries are picked one by one and the trees managed individually."
International Coffee Farms buys underperforming, commercial coffee farms. In the company's first year and a half of operations they have acquired six coffee farms in Panama, totaling 34 hectares (85 acres) with plans to acquire another 50 hectares in 2016.
"We turn them around into specialty coffee farms in three years," said David. "It's takes a bit of art with the people, science with the agriculture, and capital to make it work."
Also, David treats his workers well, paying them more than other farmers, and offering them bonuses.
"We take a 20% slice of the revenue and use it for our workers," said David. "It's not purely altruistic, although it does do good. We do it for efficiency and because happy farmers equal happy coffee."
International Coffee Farms invests that money in running water, showers, better working cloths, and overall better conditions, enhancing the quality of life for the coffee farmers.
Why Panama?
Panama is a well-proven, traditional source of high-quality coffee at high altitudes. In fact, many coffee buyers come to Panama to bid on the most premium types, which can go for $15-$35 a pound.
Panama is known for having a climate perfect for coffee farming, with no temperatures or hurricanes.
Also, Panama residents include many, many coffee farming harvesters who've been harvesting coffee all their lives – they are the world's experts with coffee trees.
Turn-key ownership for investors
"We take a coffee farm, make it more efficient, and create an opportunity for investors," said David.
We've been encouraging investments in real assets for a long time. Those interested in creating a future with asset protection should at least consider it.
The nice thing about owning a piece of producing land with a turn-key provider is YOU don't have to manage it, pick it, or learn the secrets.
You get to sit back and rely on the company's expertise to harvest it.
They subdivide into half-acre parcels for those who want to own a producing well-managed coffee farm.
Where you own your acre of the farm is irrelevant. All the income and expenses are divided among the number of owners.
Invest off-shore, reap the rewards
The minute you get a piece of land in another country, you are an international investor.
International Coffee Farms has a low entry point for investors: It's an $18,000 investment for a half-acre, and over a 20-year period the average annual ROI is 12.5%.
Protecting your assets through diversification and off-shore investments is state of mind. It can feel scary, until you educate yourself, set the goal, and give it a try!
Then again, it's everything like that?
Investing in these coffee farms allows you a chance to cross those mental hurdles, and you'll have a legacy investment you can own forever and leave to your family.
If you're interested in investing in this incredible opportunity, reach out to us at coffee (at) realestateguysradio (dot com). 
---
More From The Real Estate Guys™…
The Real Estate Guys™ radio show and podcast provides real estate investing news, education, training and resources to help real estate investors succeed.
Get a peek into a "Secrets of Successful Syndication" event
Whether you're cutting your teeth on your first duplex, making the leap from 30-unit apartments to 100-unit apartments, or breaking ground on properties as a commercial developer – everyone needs to learn how to syndicate money to get in on bigger deals.
But how to get started? You can search online for "real estate experts" and pull up countless videos and podcasts.
OR…
You can attend an event and be in a room FULL of real estate experts and ask them questions in person.
If you're looking to find your way into real estate investing, there's nothing like the power of a LIVE event!
Our two-day event at "Secrets of Successful Syndication" at the Hilton Phoenix Airport hotel was packed full of speakers, content, and good times.
With 111 attendees from all over the United States in the room, and more than a dozen speakers, we all have one thing in common: A desire to improve our lives (and the lives of others) through real estate.
---

One-liner Nuggets from Day 1
We had a phenomenal faculty line-up in our first day. Welcomed by the Godfather of Real Estate, Bob Helms, who's been investing for seven decades, we heard from 10 speakers – and this was only on Day 1!
Each of these professionals were hand-picked because they offer tremendous real estate experience. It was a challenge to pick a single gem from all the great things they had to say, but for your enjoyment…
Here's a one-liner nugget from each speaker on Day 1:
Robert Helms, The Real Estate Guys™: "Add a zero to your thinking!"
Russell Gray, The Real Estate Guys™: "Motion is money. You learn by doing."
Brad Sumrok, multi-family investor: "You can't learn something from somebody who hasn't done it."
Mauricio Rauld, attorney: "You need to see the legal picture and have context for where a syndicate fits."
Ken McElroy, principal of MC Companies: "Market timing is the most important thing."
Charlie Koznick, acquisitions at MC Companies: "You do business with people you know, like, and trust."
Victor Menasce, developer and author: "If a deal doesn't work, it's tempting, but don't force it."
Jason DeBono, vice president, NuViewIRA: "There's 13 trillion dollars of IRA money accessible to invest without penalties."
Michael Becker, senior director, Old Capital: "Start where you're at with that you have."
Beth Clifford, international real estate developer: "Your project will be won or lost on a piece of paper."

What attendees have to say
We love meeting new friends at our events. YOU are why we do what we do!
As we made the rounds with the attendees – during breaks, at lunch, in the post-event mixer – we heard how our events help people like you with new ideas, new connections, and new courage to take action.
Here's what a few folks had to say about the first day:
"These events are high energy. Being here pushes you to think further, even on a personal side – pushing you as a human." – Westly H. (Nampa, Idaho), attended Summit at Sea in 2015
"We're here to learn valuable information in a short about of time. It's amazing to me how much money there is out there. This is a great opportunity for us to make contacts, being from a small island." – Eric & Rae Y. (Maui, Hawaii), first timers at an event with The Real Estate Guys™ event
"It's inspirational to be here. It helps my mind-frame shift gears. That's what I've been looking for. Plus, it's nice to be with other like-minded people." – Sonia L. (Marin, California), first time to an event with The Real Estate Guys™
"The Real Estate Guys are absolutely the most influential to me with the content and variety they provide. They keep me coming back for more." – Jay H. (Dallas, Texas), attended 16 events with The Real Estate Guys™ in the past five years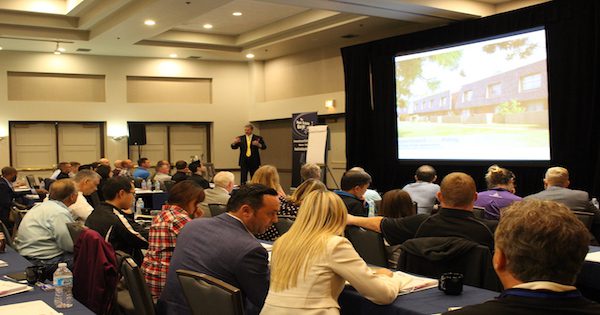 There's room for YOU, too
Anyone interested in real estate needs to get out of their office, get out in the real world, see markets, and meet people.
Attending events is one way to break out of your comfort bubble and get inspired by others who know more than you do.
No matter where you're at in your real estate journey, you can collapse timeframes by learning from other peoples' experiences.
---
More From The Real Estate Guys™…
The Real Estate Guys™ radio show and podcast provides real estate investing news, education, training and resources to help real estate investors succeed.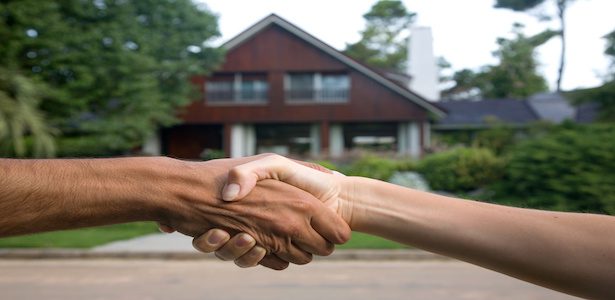 Flipping properties is a fantastic way to make money quickly. But if you're not careful, it can also be a way to lose a lot of money.
We have both done property flips and walked away with more cash in our pockets. In our latest episode, we share the inside scoop on what you need to know to be successful with flipping properties.
This includes different ways to make money in a flipping market, what you MUST avoid, and where to find money. Tune in to our studio for this flip-tastic edition of The Real Estate Guys™ radio show with:
Your flip-it-good host, Robert Helms
His flippin'-out co-host, Russell Gray
---
Listen
---
Subscribe
Broadcasting since 1997 with over 300 episodes on iTunes!
Review
When you give us a positive review on iTunes you help us continue to bring you high caliber guests and attract new listeners. It's easy and takes just a minute! (Don't know how? Follow these instructions.)  Thanks!
---
Will flip for a profit
Some people think The Real Estate Guys™ are not fans of flipping. However, we see a lot of value in it! Our take on property flipping is that it's a great way to make money, but it's not necessarily real estate investing.
For us, "investing" means putting in capital now (whether that's cash, time, expertise, etc.) to acquire streams of passive income. We're talking the kind of cash flow you can live on. Overall, The Real Estate Guys™ teaches you to set up investment strategies that look like this:
Asset > Cash > Asset
We aim to teach you how to build assets that give you cash flow that allows you to invest in more assets.
Flipping is a different animal than long-term investing. Any type of activity where your primary activity is reaping cash, like flipping, looks like this:
Cash > Asset > Cash
With that in mind, there are benefits to making money quickly with flipping properties.
Many ways to make money in real estate flipping
If you're not currently in the financial position to take advantage of an amazing real estate deal, you could be a "bird-dog," meaning you scout out opportunities and pass them to investors.
When you have more time than capital, you can use that to your advantage. There are finder's fees for finding the right deal and knowing the market.
We see bird-dogging as one of the greatest ways to get started in real estate.
The next level is wholesaling.
Real estate wholesaling has a short time frame. That's when you buy a property, don't make any repairs, and market to your own group of potential buyers. You then assign the contract to a buyer, not purchasing it yourself.
Then there's forcing equity, or buying a property and improving it before you flip it. This is a short-term value add, a way to get in and get out quick.
The classic example is a "fixer-upper." In lots of places right now that works well, as you'll see on HGTV. However, you've got to be careful when you're going into a market if it's not vibrant.
We encourage you to add value. Robert Kiyosaki slams people who buy a property and sit on it, hoping the market will rise. "Hope" isn't a strategy.
Real-life example with Russ' first house
Years ago, Russ bought an old home. It was the ugliest duckling in a decent enough neighborhood.
He planned on a two-month fix time with a $20,000 budget. Six months and $60,000 later the house was almost done!
During that time, Russ took advantage of interacting with the trades guys. He watched, learned, asked questions. He figured he should understand the basics of how a building is put together.
When you have hands-on chances to learn like that, take them! It will serve you in future projects to understand how to speak with plumbers, electricians, painters, carpet installers, etc. The more experience you can get, the better off you'll be.
Flippers MUST pay attention to the numbers
If you're a flipper, you have to make financial decisions based on knowledge.
Remember, as a flipper, you'll get Uncle Sam's attention.
Although investors enjoy long-term capital gains, as a flipper, you'll be paying a large percentage of your capital gains in taxes.
You'll have to do enough volume for flipping to make sense.
From the fact you're reading this, you're likely familiar with popular flipping shows on TV. Like when they add up the numbers at the end?
Sure, they may money. However, on TV they often show the GROSS profit, and there's a BIG difference between the gross and NET profit. You have to consider the sales commissions, taxes, transfer fees, income tax, and all the other variables.
As we like to say, do the math and the math will tell you what to do.
Something else to consider – don't mess THIS up!
You only have one reputation.
If you're tying up a property someone wants to sell, it's always best to operate in good faith.
When you throw a contract down, you better make sure you have some money to put on the line. If you're not careful about the terms of a contract, you may end up on the hook if you don't find anyone.
Say you're looking to syndicate with a group of investors and you're pulling together investors. If you're not ready to act, you need to fully disclose your intentions to the seller. Pretending – and holding up a property without full intentions to buy it – gets you a bad name in real estate. Don't do it!
We repeat: If you find a great deal and THEN run around looking for people, you can get yourself a bad reputation.
If you go out and tie up properties, and don't close, that's that kiss of death in the real estate world.
To be prepared in advance, build a database. Ask your potential investors:
"If I were to find a deal like XYZ, would you take my call if I asked you to invest in it?"
It's better to know NOW than miss out on that incredible deal later.
Where do you get the money to flip properties?
Lenders are concerned with two things: 1) How are you going to pay them back, and 2) what happens if you don't? You always run the risk (as do your investors) that you won't be able to get your profits out of it.
If you have your own cash, that's the easiest.
Then, there's the traditional mortgage through a bank.
If that's not your favorite option, you can put together a simple syndication.
You can put together credit lines. Say you have a 30- or 45-day term credit line at your local home improvement warehouse and can use that time to make fixes to the property.
There are specialty hard-money lenders who understand the risks. You'll pay more in interest rates, but that's something you'll have to factor in to your overall proforma.
You can also use equity from something you already own. An incredible example is Terry Kerr, president of Mid South Homebuyers, in Memphis. He started out fixing up two or three homes, used the equity in one property to finance the purchase of another. Over time, he's built up a portfolio of hundreds of properties. He does a turn-key investment where he finds a home, fixes it up, gets tenants renting it, then sells it to investors. It's a brilliant business model!
Terry understands a crucial concept in real estate … we make our money when we BUY, not when we sell. You have to know the take-out market.
Those who don't buy right on the front end, pay for it on the back-end.
You read to the end! Hungry for more? (All this flipping talk makes us want some burgers… ) If you're interested in creating a future as a flipper, or as a long-term investor, take a look around. We've got all kinds of resources to help you on your equity journey.  
---
More From The Real Estate Guys™…
The Real Estate Guys™ radio show and podcast provides real estate investing news, education, training and resources to help real estate investors succeed.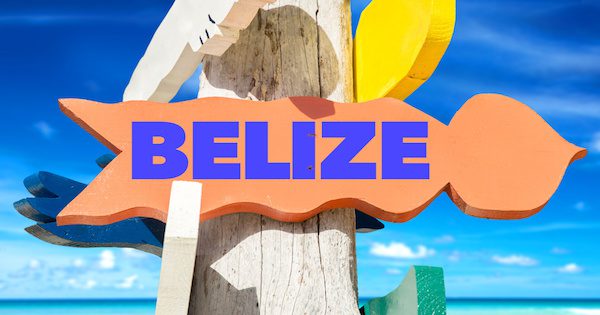 In our latest episode, we bring you along to the beautiful beaches in Belize to share why lifestyle investing is a way to make memories AND money.
When you set it up right, your real estate investments can work for you AND give you and your loved ones a beautiful place to play.
There's a reason people like Harrison Ford, Reese Witherspoon, and Bill Gates seek out the serenity of Belize for private getaways. With lush green tropics, gorgeous white beaches, and Caribbean ocean waves, Belize is postcard-worthy in every sense.
Want to learn how YOU can get your own piece of this untapped paradise? You can see it in person with us and join us in our latest episode of The Real Estate Guys™ radio show:
Your beachfront investor host, Robert Helms
His beach bum co-host, Russell Gray
---
Listen
---
Subscribe
Broadcasting since 1997 with over 300 episodes on iTunes!
Review
When you give us a positive review on iTunes you help us continue to bring you high caliber guests and attract new listeners. It's easy and takes just a minute! (Don't know how? Follow these instructions.)  Thanks!
---
Design your life to fit your lifestyle
The whole point of investing in real estate is to create assets that will make your life better…
Giving you freedom to enjoy what you really love, with those you want to be with.
Isn't that what we're ALL after?
Often, real estate investors own rental properties that will turn a profit … but their properties may not be places they'd necessarily want to live (or spend any more time than necessary!)
That's all OK. We get it. We've been there too and it's important to know the numbers make sense.
However … what if you can have a luxury property you are PROUD to own, WANT to visit, and will make a wise investment?
Even more, is it really possible to have tax deductible trips to places where you have investments?
YES!
It was quite the revelation when we figured it out more than a decade ago. It's all about location, location, location … and timing, timing, timing.
Overcoming hurdles of investing where you don't live
Some people get nervous about the idea of buying property in foreign lands.
They say it's risky.
We say it's risky not to educate yourself, and keep all your assets in the same country's jurisdiction.
Everyone has different risk thresholds, and we get that, but may we suggest the more you know, the less scary investing abroad will be.
Investing where you don't live, whether it's in a nearby state or a faraway country, presents many of the same challenges.
They can be overcome, though!
As part of the checklist of things to understand, you need to be comfortable with the local market, laws, customs, taxes, property ownership rights, etc.
Think about it: Anything out there that has a barrier to entry will have less competition. The more difficult it is, the better the opportunity when you cross that threshold.
Making the numbers work for lifestyle real estate investing
Before we get into OUR favorite place for lifestyle investing, pick a spot YOU love to vacation.
It could be the nearby lake town, tropical Hawaii, wine lovers' Napa, or romantic Paris.
Wherever your sweet spot, if you own a property where you'd normally have to pay to stay in on vacation, you gain benefits.
Rather than paying with after-tax dollars for a vacation (meaning you're actually need to save up 30 – 40 % more than the actual vacation costs), you reap rewards of being an investor, such as:
You save vacation dollars by not having to book a hotel or Airbnb place to stay, every time you visit.
You write off depreciation of the property as a tax benefit.
If it's located in a foreign jurisdiction, you enjoy offshore income and asset protection.
Why Belize is so amazing for investors
We could go on and on about Belize (and we do in our podcast!) We think it's truly one of the most beautiful places in the world. We love sharing it with you on our discovery trips.
On the eastern coast of Central America, Belize faces the Caribbean Sea. To the west, there are dense jungle rain forests with Mayan ruins.  With strings of tropical islands, white sands, and amazing palm trees, it's a picture-perfect place.
It offers world-class diving, snorkeling, spearfishing, and is only a couple hours in the air from hub cities in the United States like Miami, making it easy to get to.
Belize is small country, with a population just shy of 350,000, and is the only country in Central America with English as its official language. Every contract is in English, which makes purchasing real estate easier.
Belize is involved with the highly respected Caribbean Tourism Organization, but hasn't yet reached the attention of investors of neighboring areas. It's still prime picking in Belize!
In terms of GDP, this lush country is self-sustaining. They produce more than enough meat, vegetables, and fruit for their population and export produce and petroleum. The fish are amazing, the chicken is free range, and there are no GMOs of any kind – everything you find in the market is all organic.
Interested in knowing more? We share lots more Belize goodness in our podcast …
Remember, some people go on vacation and spend money. Others visit their investment property, make money and memories for a lifetime.
To truly discover Belize, you have to see it in person!  We visit Belize regularly to help investors discover the potential for profit in this practically perfect paradise. We'd love to see YOU there!
---
More From The Real Estate Guys™…
The Real Estate Guys™ radio show and podcast provides real estate investing news, education, training and resources to help real estate investors succeed.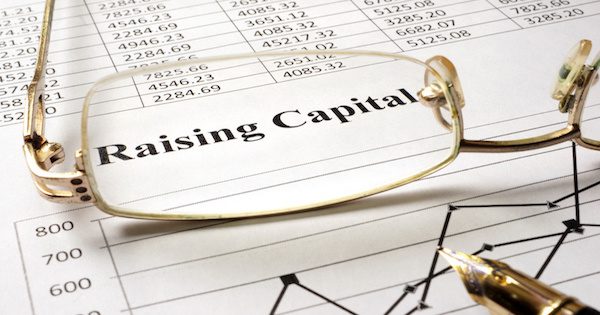 What can you do when a deal comes along that's too great to pass up, but you don't have the capital?
Rather than going to the bank for a high-interest loan, there's a HUGE opportunity if you know how to raise capital.
The money is out there … if you know WHERE to find the right people and HOW to build a relationship with them.
We call it syndication, and help others learn the secrets of how to do it.
We spoke with Victor Menasce, expert real estate developer and author, who's raised more than $300 million in his career. He's also teaching others how to raise capital, using five elements in his book … Listen to our show for the whole story!
In the studio and behind the microphones for this enlightening edition of The Real Estate Guys™ radio show:
Your capital captain host, Robert Helms
His "Captain Crunch"-eating co-host, Russell Gray
Capital expert, Managing Partner of US Real Estate Partners, and author of "The Great Canadian TakeOver," Victor Menasce
---
Listen
---
Subscribe
Broadcasting since 1997 with over 300 episodes on iTunes!
Review
When you give us a positive review on iTunes you help us continue to bring you high caliber guests and attract new listeners. It's easy and takes just a minute! (Don't know how? Follow these instructions.)  Thanks!
---
The 5 elements of raising capital
How do you feel about asking people for money?
"Most people are uncomfortable asking for money," said Menasce, "but I look at it differently. I give people the opportunity to collaborate on a project."
Menasce lives with his family in Ottawa, Canada, and saw a huge opportunity to develop and redevelop neighborhoods in the U.S. after the 2008 recession.
In his book, "The Great Canadian TakeOver: How Savvy Canadians are Profiting Wildly from the Meltdown in U.S. Real Estate," Menasce dishes details on how his company raises capital, using five elements … relationship, track record, trust, compelling opportunity, and alignment.
1.  Relationship
Don't have huge figures in your bank account, but want to get to know those who do? People with wealth are just like anybody else. They don't want to be used.
If you meet someone who's a billionaire and you're not, your connection to them has to be about something that is not money. As soon as they sense you're interested in their money, their radar goes up.
But how do you meet these kinds of productive people?
THINK … where do the wealthy hang out? How can you get in the same room?
"Those who are wealthy are often involved in philanthropy," said Menasce. "You don't need to be wealthy to volunteer for charitable causes or attend fundraising events."
Those who are wealthy often make time to enjoy themselves in country clubs and athletic events.
It doesn't matter what it is, but it's essential to have common interests beyond money: golf, deep-sea fishing, live theater, etc.
"Every potential investment is a long-term relationship," said Menasce. "Focus on the relationship. That's what matters most."
His rule of thumb is to have at least SIX interactions with someone before you ever ask them about investing.
2.  Track record
Rookies looking to find investors say, "I don't have a history in real estate. How can I prove I'm worth taking a chance on?"
Be around highly productive people.
"Business is a team sport," said Menasce. "Work with someone who has a track record. Then you can borrow some of their credibility."
Consider how others see you and the questions they will ask: Who is the team? What is their reputation? What relationship do I have with the team?
"People are not going to want to place money with an individual," said Menasce. "People don't invest in solopreneurs – they invest in businesses."
3.  Trust
There's a psychological contract in trust. You have to earn trust over time.
"It's built through actions, not words," said Menasce. "Do they do what they say they'll do? Can you trust them to keep small commitments?"
Trust often boils down to the little things … and both parties need to earn trust for raising capital to work. It goes both ways.
Here are a few questions to think about:
Do you arrive at meetings when you said you would?
Do you deliver on information or details you commit to research?
Do they show a respect of your time?
Do they listen when you're talking?
You don't continue in a relationship (business or personal) if you can't trust someone.
4.  Compelling opportunity
The definition of a "compelling opportunity" is in the eye of the beholder.
"What might be compelling for you, might not be for someone else," said Menasce. "But remember, a truly great deal attracts capital. All good deals get done, and quickly."
Some people chase deals with "scarcity mentality," which Menasce advises against.
"When you see bidding wars, that's scarcity mentality" said Menasce. "The truly great investors and developers are making the pie bigger. They create it. They are not deal-chasing, they are deal-creating."
5.  Alignment
Probably the most complex of the five elements in raising capital is aligning goals for the money and the project.
You need to create straightforward criteria.
For example, when looking at a potential real estate deal, think: What's the rate of return? What's are tax consequences? What is the cap rate?
It has to make sense to you AND your investors.
"When something almost works, it's seductive," said Menasce. "Don't waste your time or their time. If there's any element that's forced, it's not going to work."
Remember, just like in dating, people are not attracted to desperation.
"If it's a win-lose relationship, I don't want to do it, even if I'm on the winning side," said Menasce. "It's critical to get alignment. If you don't have it, walk away and find someone else."
---
More From The Real Estate Guys™…
The Real Estate Guys™ radio show and podcast provides real estate investing news, education, training and resources to help real estate investors succeed.