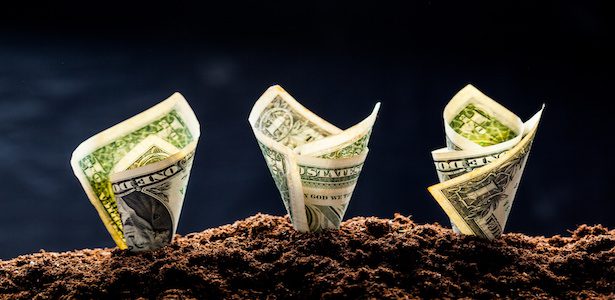 What if your tenants were trees, bushes, and plants?
We usually think of real estate in terms of housing. But what is a farm? It's a piece of dirt where wealth grows.
As we've said before, there is tremendous opportunity in agricultural investments. These investments are less dependent on economic changes, and ideal for creating wealth over time.
The U.S. is still a one of the strongest economic engines in the world. Powers shift, and there seems to be a shift coming. Whether it happens in 20 years or 100 years, it may be wise to diversify your portfolio.
Rather than focusing on the right economic location factors such as the job market, agricultural investments rely on getting the right geography.
From there, if you get the crop right, the entire world is your customer.
Don't think you need to sprout a green thumb to yield results from agriculture.
YOU don't have to be the farmer. Product distribution can be hired. Your mission as the investor is simply to own the LAND the product comes from.
Read on (or listen in!) to get juicy insights from experts at the New Orleans Investment Conference 2016 on what growing assets can look like for you.
In this podcast you'll hear from:
Your coconut-loving host, Robert Helms
His coco-nutty co-host, Russell Gray
Managing Partner of Fischer & Schickendantz, Juan Fischer
CEO of Precious Timber, Alex Wilson
Editor of Gold Newsletter and CEO of the New Orleans Investment Conference, Brien Lundin
---
Listen
---
Subscribe
Broadcasting since 1997 with over 300 episodes on iTunes!
Review
When you give us a positive review on iTunes you help us continue to bring you high caliber guests and attract new listeners. It's easy and takes just a minute! (Don't know how? Follow these instructions.)  Thanks!
---
A New, Safe Option for Agriculture … Uruguay!
Juan Fischer makes a compelling case for"why Uruguay?"
Known for its stability and safety, Uruguay has the lowest crime and poverty rate in South America. Did you know Uruguay also enjoys the highest GDP per capita?
The country (about the size of the state of Washington) is called the Switzerland of South America.
With a population of 3.5 million people, Uruguay produces food for 50 million. Uruguay is in the top six food producers in the world in beef, rice, grain, and dairy exports.
What's more is the land is fertile and not over farmed. The country recently realized its opportunity in agriculture.
Just 15 years ago Uruguay was what Juan termed "a big cattle ranch" with only 250,000 acres of farmland.
Then the food revolution spurred large demand from countries in Asia …
Uruguay evaluated its land, finding one-third of the country's highest yielding land underutilized. Agriculture has since jumped to more than 2.5 million acres.
Something we LOVE about Uruguay's agriculture is its transparency!
Every lot has a number you can plug into a website. There, you see a map with soil types, the percentage of each soil type, productivity index of each type, and a weighted average productivity of the whole product.
Uruguay was the first country to provide this service on a national level. Today it is only offered by both Uruguay and France.
Why overpay for high quality soil? Nutrient-rich soil is perfect for crops, but sandy soil is good for forestry. Uruguay boasts two of the world's biggest paper mills, and the demand for trees is growing.
Does Uruguay Fit into Your Portfolio?
People who gravitate toward agricultural investments are usually playing the long game. Some profit comes at harvest, and more with land appreciation.
Juan reports that right now prices are lower than they have been in 12 years. "The last time we had a price drop was in 2002," said Juan.
After the China slowdown in 2014 and the resulting drop in commodity prices, U.S. land prices dropped 12-14%, and currently Uruguay land prices have dropped sometimes 30% less than their 2013 peak.
"A window has opened for the first time in 20 years," said Juan. "This is a great buying opportunity."
Juan thinks the opportunity will last through 2017, followed by an upward trend as appreciation continues.
Land prices in Uruguay range from $700-$800 per ace for lesser quality soil, to $3,500 for best land. Typically good acres can be bought for between $2,500-3,500.
As Managing Partner of Fischer & Schickendantz, Juan realized there was interest in foreign investments about 10 years ago.
"We offer a passive, hands-off experience for any size investor- large, small, individual, and institutional," said Juan. "We are fed all the properties in the country by the three main brokers."
The company learns what size of land, or amount of money an investor wants to begin with, and takes it from there.
They source all properties, classify them, help clients understand them, and take clients on a tour of the area. Once an investor decides on a property, they structure the purchase, manage it, find a tenant, and do the bookkeeping.
Why Timber is a Great Investment
Next we spoke with Alex Wilson of Precious Timber about his forestry in Central America.
In 2004, Alex and his partner started growing precious hardwoods, including Mahogany, Cedar, and Teak.
Three years ago, they brought on private owners. Like many investing in agriculture, most of his clients are looking for long-term investments.
"The geography in the tropics is ideal for precious hardwoods," said Alex. "There is plenty of sun, rain, nutrients in the ground, and access to putting product into furniture."
He mentions the local artisans are VERY HELPFUL. "Growing it is one thing, processing it is something else," said Alex.
When talking about the lifecycle of timber, Alex mentions the "liquidity premium," a little extra return you get for holding assets that are less liquid. He credits the term to Bob Rice, author of the book "The Alternative Answer."
Those with a high net worth like investing in timber because of the security and added bump in ROI. Timber has an 8-10 year harvest cycle.
When first planting, investors need to wait until the trees mature to harvest, then re-plant and repeat the cycle. With a diversified plan, harvest times can be staggered.
So Why Coconuts?
Coconut plants yield more regularly, but Alex wasn't always interested in the exotic crop. His inspiration came from an unlikely place …
When Alex's daughter, who was then age 13, had acne, she read about coconut oil, tried it, and the break out was cleared up. That led to coconut lotion, coconut milk, and other products in their home.
Alex called his friend in Central America and asked if he knew anyone with coconut trees.  Alex and his partner tracked down the only certified coconut seed pollinator in Central and South America.
Then they took a leap of faith, planting several hundred thousand acres of coconut trees a few years ago.
Though his partner Ken lives in Central America now, neither of them directly manage the day-to-day farming operations, as they opted to hire professionals.
"If you come to my house you might notice a plant bought on Tuesday from The Home Depot could be dead by Sunday," laughed Alex, "I'm not a green-thumb guy."
Their lack of garden know-how doesn't stop their operations from thriving. Precious Timber collected a modest harvest this year, and are looking forward to a harvest next year. Coconut trees fully produce after six years and have a lifespan of 60 years. "I call it my agricultural annuity," said Alex.
Alex and Ken generally work with accredited investors, with a minimum of a $100,000 investment. Alex advises clients to invest with people they know and like.
"If it feels good, do it," said Alex, "if it doesn't feel good, don't do it."
He regularly invites new investors to visit the plantation. "In the beginning it's a good idea to get down and get to know the people," said Alex. "Walk the plantations, shake hands with the people doing the work, meet accountants and attorneys."
He and his partner plan scheduled visits, guided tours, and can meet almost any time spontaneously because Ken lives in the area.
Are you interested in more information on Precious Timber and Coconuts? Email timber [ at ] realestateguysradio [ dot ] com to have a packet of information about investing with Precious Timber sent to you.
New Orleans Investment Conference
2016 marks the 42nd annual New Orleans Investment Conference. It was incredible to broadcast from the LONGEST RUNNING investment conference in the United States
Brien Lundin, CEO of the conference and author of Gold Newsletter, has some great insights for you.
People gather from all over to discuss everything from the economy, gold and silver, oil, real estate, and politics.
"Until people come here and experience it, you don't realize all the benefits and advantages of being able to talk to people," said Brien, "to talk to big name speakers in the hallways and mingle with other investors who are very successful and have great ideas to share."
Brien notes that this year gold has been a BIG performer, which has caused mining stocks to look different. "There are lots of smiles this year." Said Brien.
Last year the market made a turn for the better around this time as well. Brien credits it to the fed trying to "squeeze in a quarter-point rate hike" at the end of the year, marking a launching point for gold.
The new year is around the corner, and we're always fans of meeting with like-minded people to get closer to your goals. Whether you're a seasoned investor or just getting started, planting a smart investing plan will yield profitable results!
---
More From The Real Estate Guys™…
The Real Estate Guys™ radio show and podcast provides real estate investing news, education, training and resources to help real estate investors succeed.
Well, that didn't take long…
We recently alluded to the possibility of rising rates…whether the Fed raised them or not.
Then lo and behold, this headline popped up in our news feed:
Treasury Yields, Mortgage Rates Rising at Record Pace
Of course, rates are still crazy low.
But the move is noteworthy… beyond the obvious impact on the cost of the debt we use to acquire real estate and reposition equity.
The REAL Problem with Rising Rates
So what if interest rates rise?
It's complicated, but important. Because the debt markets (bonds and their derivatives) are BY FAR the largest financial markets in the world.
The problem isn't simply borrowing costs. It's what rising rates due to big players' balance sheets… and what that means to Main Street investors.
Famed bond fund manager Ray Dalio recently suggested that just a 1% rate increase could destroy over $2 TRILLION of balance sheet wealth.
In fact, without ANY move from the Fed… $1 TRILLION in wealth disappeared right after the election.
How can this happen? And how does it trickle down to Main Street?
Bond… Licensed to Kill
Remember two basic concepts:
When bond values go down, interest rates go up… and vice versa; and…
When bond values go down, anyone holding bonds as an asset, sees their net worth go down.
The latter is arguably the BIGGEST THREAT to your portfolio… not necessarily because YOU own bonds, but because of how bonds affect the financial system your investments float in.
The Daisy Chain
Many players in the paper markets borrow against their bonds the way you borrow against your real estate.
The loans they take out become their liability just like your mortgage becomes your liability.
But that same loan also becomes the lender's asset, just like your mortgage becomes your lender's asset.
Make sense?
When you get a bunch of players in the market all borrowing against bonds to create new bonds… that the next guy borrows against, you have a daisy chain of counter-party risk. Counter-party risk is when one person's asset is another's liability. If the person owing goes bust, the value of the asset collapses.
Think of a group of mountain climbers all chained together hanging off a cliff. If just ONE person falls, it's a problem for EVERYONE.
Growing Debt Means Rising Prices
All this borrowing creates purchasing power, which pushes asset prices UP.
It's just like when a college student gets a student loan. It pulls their future earnings into the present and bids UP the price of college today.
Debt doesn't make things cheaper. It makes them more expensive.
As these bonds and derivatives (debt) are created, the excess purchasing power has been recycled into even more bonds and derivatives in a vicious cycle of exploding debt.
Observers are watching consumer price inflation (CPI) and conclude "inflation is stubbornly low".
Maybe consumer inflation hasn't happened…yet. But bond price inflation sure has.
Rates Went Down, Down, Down and the Bonds Went Higher
Because as debt begat debt begat debt, all that purchasing power bid UP the price of bonds, driving yields (interest rates) DOWN.
But after going down for over three decades, interest rates have hit "the zero bound".
In fact, in several countries, bonds have been bid up into negative yields… for the first time in history.
Seems like rates don't have much of anywhere to go but up… which means bond prices don't have much of anywhere to go but DOWN.
This is where it gets messy…
I Owe You, You Owe Me, We Owe Them and We're in Debt Together
Congratulations. You're really a hardcore newsletter reader. Thanks for getting this far.
Because here's the TICKING TIME BOMB in the financial system…
If rates go up or bond prices go down, then the daisy chain of counter-party risk starts to implode across the too-big-to-fail players' balance sheets… taking asset prices with it.
Read that again and be sure you're tracking.
Because here's the fuse…
Your Margin's Calling
When a bond pledged as collateral in these paper derivative markets falls too far, the borrower gets a margin call.
So the borrower needs to put up cash or risk having the collateral (their bonds) sold into a falling market.
This puts a nasty dent in the borrower's balance sheet.
If this only happens to one player, no big deal. But remember, all these players are daisy chained together.
Call the Doctor… I Think I'm Gonna Crash
When bonds fall, everyone margined needs to come up with cash fast to meet their margin calls.
Wide scale margin calls suck cash out of the system. Lots of it. Economic activity slows way down.
For players who aren't sitting on enough cash to make their margin calls, they'll need to sell assets into an already falling market. This is like pouring gasoline on a fire.
That's because if everyone is short of cash, who can buy the assets?
If the cash crisis is bad enough, the markets go "no bid" and prices fall faster and farther which compounds the problem.
All the daisy chained balance sheets start to implode… pulling the next one with them into a black hole.
Bad scene. This is what happened in 2008.
Is the REAL Crash Still Yet to Come?
Money manager, best-selling author, financial pundit and Summit at Sea™ faculty member Peter Schiff, predicted the 2008 disaster in his 2006 best-selling book Crash Proof.
Peter says none of the fundamental problems which caused the 2008 crisis have been fixed. In fact, Peter says, they've gotten worse… and The Real Crash is yet to come.
Last time, central banks printed TRILLIONS to buy the "toxic assets"… putting a bid in a no-bid market. This stopped the free fall.
But that exploded the Fed's balance sheet from around $800 billion to nearly $5 trillion, where it is today.
Smart guys like Peter Schiff and Jim Rickards don't think the Fed can do it again without destroying the dollar and causing hyper-inflation. That's why on our last Summit at Sea™, both advised our Summiteers to hold some gold.
The Role of Real Estate in a Safe Haven Portfolio
You've read ALL this way… so before you go full fetal… remember GREAT FORTUNES were made in the wake of the crash.
Properly structured and liquid investors went on the shopping spree of a lifetime.
Income producing real estate is arguably one of the BEST havens in ANY storm. We're planning a future episode to discuss this very topic.
A New Sheriff In Town
Headlines are currently dominated by all things political. It's tempting to get caught up in that. Be careful.
While the U.S. switches out the Presidency, we choose to focus on things we can control. Like our own education for effective action.
The moral of this story?
Study. Network and converse with smart people. Be proactive with your portfolio.
We say "Plan and Do" is better than "Wait and See."
Until next time,
Good Investing!
More From The Real Estate Guys™…
The Real Estate Guys™ radio show and podcast provides real estate investing news, education, training and resources to help real estate investors succeed.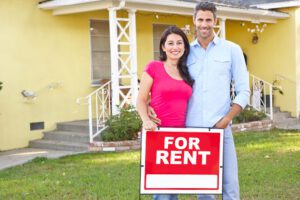 People often think of real estate as an asset, not a business.
But real estate investment is ALL ABOUT the number one tenet of running a business: keep your customers happy.
In the real estate world, your customers are your tenants.
It's important to remember that you're not just collecting properties: you're collecting tenants.
So how do you reach the ideal—low turnover, low vacancies, stable income, and high profitability?
Our guest in our latest show, innovative turn-key developer, Terry Kerr, offers tips gleaned from making ugly 1,500 houses pretty in Memphis. Yes, you read that right. 1,500!
Whether you're a property manager, a turnkey operator, or someone rehabbing houses in your spare time, our podcast today is chock-full of practical tips for keeping your customers happy.
In this edition of The Real Estate Guys™ show you'll hear from:
Your #keepthecustomerhappy host, Robert Helms
His tips-not-tricks co-host, Russell Gray
President of Mid South Home Buyers, Terry Kerr
---
Listen
---
Subscribe
Broadcasting since 1997 with over 300 episodes on iTunes!
Review
When you give us a positive review on iTunes you help us continue to bring you high caliber guests and attract new listeners. It's easy and takes just a minute! (Don't know how? Follow these instructions.)  Thanks!
---
Happy tenants, happy you
What are the best ways to keep tenants engaged? The NUMBER ONE thing tenants want is value.
Our guest, Terry Kerr, offers three insights into what property managers can do to create value for tenants (and for property owners):
Offer nice amenities. Terry says he wants his tenants to be able to say they can't do any better. He makes sure his properties include new and high-quality fixtures, woodwork, baths, and kitchens.
Keep rents slightly below market rates. In Terry's case, he rents properties in the $700-$1000/month range. For his customers, $25 or $50 can make a big difference. Terry wants customers to be able to say his properties are the best option for them.
Provide friendly and responsive service to tenants. We're particularly impressed with Terry's system for repair requests and fulfillment, which gets problems like a broken water heater fixed within a day.
As a real-estate investor, you're not just dealing with property. You're dealing with people who expect the best from you.
Providing them with the best in terms of cost and facilities can make a HUGE difference for them—and for YOU.
The "Wow" Factor: nuts and bolts that make the difference
Before Terry's prospective tenants even get out of the car, he wants them to be able to say "This is the one I want!" He calls this the "WOW" factor.
A key component of the "Wow" factor? "Everything's brand new," says Terry. "We make the house new."
New floors, light fixtures, counters, sinks, faucets, bathtubs, showers, doors, closet rods, hinges, doorsteps: you name it, and Terry's thought about it. His houses look like they've just been built.
At this point you may be thinking, "That's a LOT of money!" We agree, but it's money well spent. It's an investment. And one that can pay off.
Terry makes his investment count by assembling a team. His company has contractors, technicians, electricians, plumbers … and they've worked with these guys for 10 or 15 years. He knows them and they trust them. In fact, they trust their work so much that Mid South Home Buyers can offer a one-year warranty on all homes they sell.
Terry also is able to be efficient by buying high-quality materials in bulk, saving his company, his homeowners, and his tenants money.
This kind of economy of scale saves money for everyone in the long run. The initial investment may be steep, but the long-term cost will be dramatically lower.
Getting the most juice is all about efficiency
We're particularly impressed with the tips and tricks Terry gave us about increasing efficiency.
Terry's locked into the best strategies for keeping turnover and cost of maintenance down and occupancy up.
They've paid off for him: the 1,500 homes he manages have a 98.7% occupancy rate. That kind of rate is STAGGERINGLY good!
One strategy Terry uses is the cookie-cutter strategy: every house gets the same materials. This has several advantages. Terry buys materials in bulk and saves money. Mid South Home Buyers maintains its own warehouse of materials. This also means that maintenance is incredibly simple and incredibly quick.
Mid South's philosophy for technicians is unique too.
A technician coordinator manages all materials, repairs, and technician routes, figuring out how technicians can do the least amount of driving and repair reported problems in the most efficient manner.
A property manager should ALWAYS be concerned about maintenance, and Terry's figured out a strategy that gets problems fixed within a day, always.
Small tweaks make a HUGE difference. For example, easy re-key locks can cost more initially, but they save Terry and his team the $150 they used to spend on a locksmith every time a tenant moved out.
High-quality paint means houses don't have to be painted as often.
A system that allows tenants to text, email, OR message about needed repairs makes tenants happier and repairs easier.
You get the picture—the better the system, the happier the tenant, and the more successful you are.
Did the above advice get you nodding your head, or wondering what else you can do? You're in luck: Terry goes in depth on these tips in his special report, Terry's Tips for Happy Tenants … just for YOU. Send an email to happy (at) realestateguysradio (dot) com to get your own copy.
Capitalism at its finest
We say what Terry's unique business structure is capitalism at its finest.
When we spoke to him several years ago, he was rehabbing 20 houses a year. Now he's up to 300.
He's working hard, making small adjustments to the machinery and process of his business, tweaking his team—finding better ways to get things done.
Terry buys better, rehabs quicker, has a higher occupancy rate, higher retention rate, and offers high-quality customer service. He provides a better deal to his tenants and competitively priced investment properties to investors.
He's meeting needs and leaving houses (and neighborhoods) better than he found them. He's creating win-win-wins for himself, his investors, and tenants … and his bottom-line profits are higher, too. Isn't that the goal?
Terry didn't get here magically. It all starts with worthy goals. You have a real estate dream? Like the old adage, "A dream not written down is merely a wish." Put your goals on paper, gather people who can help you, keep keepin' on … and maybe someday we'll get to hear about YOUR success on our show!
---
More From The Real Estate Guys™…
The Real Estate Guys™ radio show and podcast provides real estate investing news, education, training and resources to help real estate investors succeed.
Here are some thoughts for real estate investors in the wake of Donald Trump's "stunning upset" in the U.S. Presidential election…
The 2016 election has obviously been very polarizing.  We're just a couple of real estate guys trying to figure out how policies, economics and the mood of the market create challenges and opportunities for real estate investors.
So now that we know the election results, we thought it would be a good time to focus forward.
About half the US population is angry or depressed. The other half is hopeful they've found the guy who'll "drain the swamp" and "make American great again." Time will tell.
We're old enough to remember people feeling the same way in several past elections. Jubilation and angst. Hope and fear. Pride and disappointment. Lots of tension.
But the world kept spinning. The sun still came up. Trees kept growing. People kept living… eating, drinking, sleeping, vacationing, shopping; going to school, the doctor, the movies… and paying their rent. 🙂
Over the decades real estate investors have found ways to profit… in spite of wars, social unrest, political scandals, 20% interest rates, stock market crashes, recessions, and on and on and on.
Personally, the 2008 financial crisis was WAY worse for our business and personal lives than any single election. Millions were lost. Companies failed. Properties were lost.
But life went on. Great lessons were learned. Powerful friendships were forged. Profitable investments were made.
As President Obama said in his post-election speech, "…we learn from our mistakes, we do some reflection, we lick our wounds, we brush ourselves off, we get back in the arena, we go at it. We try even harder the next time."
In 2017, President Trump will be facing huge challenges. Just like President Obama did in 2009 and President Reagan did in 1981.
Will Trump succeed?
Not if the goal is to please all the people all the time. Just like with Obama and every other administration before, there will be winners and losers. It's just a matter of WHO wins and loses, and how big a slice of the population they represent.
To paraphrase Abraham Lincoln, "The best way to help the losers is not to become one of them."
So it isn't what President Trump does or doesn't do that has the most impact on our lives. It's what WE do in response to whatever's happening around us that determines our future.
Here are some of the things for real estate investors to think about moving forward…
Uncertainty could stifle short term traditional job creation.
Donald Trump has vowed to "repeal and replace Obamacare." Whether you think that's good or bad, no one has any idea what it actually looks like.
Small businesses, who account for the vast majority of job creation in the U.S., will be facing an uncertain landscape… yet again. Just as they did when Obamacare was introduced and rolled out.
One principle we've learned is that a confused mind won't act.
So unless and until this issue is decided quickly, businesses will hesitate. We won't be surprised if conventional job growth remains tepid in the short term.
With that said, people still need to eat. And whether a Trump administration and Republican Congress shrink social programs or they collapse under their own faulty model, people are going to need to find ways to make a living… with or without conventional job creation.
So we think the "virtual" economy will continue to grow. That means, as landlords, we may need to become more flexible in how we document "employment" when qualifying tenants.
Speaking of tenants…
Communities of undocumented residents may lose residents.
If the government begins to move toward deporting undocumented residents… or those residents believe they will… some residents may decide to leave first.
This happened in Arizona in the mid-2000's. And landlords who had a large population of undocumented residents experienced a large and rapid decline in occupancy.
So take a look at the tenant mix in your portfolio and consider how immigration policy might affect you.
Stability could become the "hot" investment criteria.
Long before Donald Trump showed up on the political scene, much less won the Presidency, we've been advocates of investing in things that are real and essential.
That's because as volatile as our political environment is, the very fragile financial eco-system is arguably much more potentially volatile… and will likely impact your investments and opportunities much more directly than politics.
Think about the paper asset market's (stocks, bonds, currency) reaction as Trump's victory became more apparent. At one point, Dow futures were down around 900 points. The news networks were incessantly reporting on the extreme volatility in "the markets".
Of course, by the next day, the Dow was UP over 200 points.
But do you remember seeing all the reports on how far real estate prices and rents were falling on election night.
No? That's because there weren't any. Real estate isn't part of "the markets" all the gamblers play in… and the media obsesses over. Far too boring.
So while paper asset investors were being nauseated on the roller coaster of election night results… real estate investors were munching popcorn and collecting rents on the merry-go-round of real assets.
That's because cash flows on real estate are among the most stable investments you can make.
So even though the world is uncertain, you can bring some stability into YOUR life with properly structured income producing real estate in the right markets.
And if you're so inclined, it's a great time to create a business providing those kinds of investments to worried investors.
Interest rates could rise… whether the Fed wants them to or not.
We're NOT saying it's going to happen. There are lots of reasons for it not to. We're just saying the odds are probably higher now because we're guessing the Fed isn't a fan of Donald Trump.
Both Trump and Summit at Sea™ faculty member Peter Schiff suggested that the Fed held interest rates down to help the Democrats. The idea being a rise in rates would crash the stock markets.
We don't know if that's true or not, but now that Trump has won, is it possible the Fed would hike rates in December just to spite him?
We'd hate to think so, but as we've all just observed, politics is a VERY NASTY business.
Even if the Fed doesn't raise rates directly, it's possible the markets will raise them anyway.
Major U.S. bond holders like China, Japan and Saudi Arabia have been selling bonds, which puts downward pressure on prices and upwards pressure on yields (rates).
We'll have more to say on interest rates in the near future. But for now, we continue to think real estate portfolios are probably better off structured with long-term fixed debt and adequate cash flows to survive decreases in net operating income.
Of all the aspects of a Trump administration, the one we find MOST fascinating is the dance between President Trump and the Federal Reserve.
Pass the popcorn please.
Until next time… good investing!
More From The Real Estate Guys™…
The Real Estate Guys™ radio show and podcast provides real estate investing news, education, training and resources to help real estate investors succeed.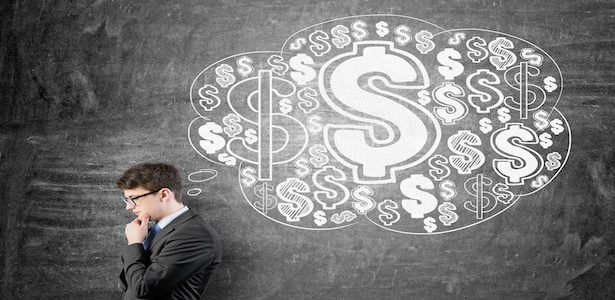 In this mind-expanding episode, we've uncovered some great ideas to help YOU think bigger.
Thinking bigger is all about the people you know—your mentors and your team. To step up your game, it's important to move out of your comfort zone and get comfortable getting uncomfortable.
The key is to step back and look at the bigger picture so you can add a zero … to your bottom line, to your profits, to whatever you're doing.
We're not talking about incremental improvements here. We're talking about expanding what you do EXPONENTIALLY.
To help you get there …
We met with a dynamic investor, world traveler, and creator of website Sovereign Man to talk about how YOU can add a zero to your thinking.
So live from New York … it's The Real Estate Guys radio show, featuring:
Your big-brained host, Robert Helms
His zero co-host, Russell Gray
Global investor and creator of Sovereign Man, Simon Black
---
Listen
---
Subscribe
Broadcasting since 1997 with over 300 episodes on iTunes!
Review
When you give us a positive review on iTunes you help us continue to bring you high caliber guests and attract new listeners. It's easy and takes just a minute! (Don't know how? Follow these instructions.)  Thanks!
---
Introducing dynamic investor, Simon Black: Starting from scratch
Simon Black started investing in real estate when he was just 21. He had just graduated from West Point when he read the life-changing Rich Dad, Poor Dad, by Robert Kiyosaki.
To Simon, buying large properties and investing in real estate had always seemed like things "rich people" did.
He started asking himself "Why not ME?" The book was the kick in the butt he needed to get started.
Driving down the road one day after reading the book, Simon saw a Century 21 office, and he asked himself … "Why not me? Why not NOW?"
He hopped out of the car, still in his military uniform, and told the real estate agent exactly what he wanted. The agent said, "I got just the thing." And THAT'S how simple it was for Simon to get his start!
Learning to learn: Two ways to figure out what you DON'T know (yet)
When Simon started out in real estate investing, he knew NOTHING.
Maybe you're at the same place Simon was when he started out? If you feel so fresh you don't even know what there IS to know … you're in good company.
Simon admits it was a steep learning curve. He says the most important thing for him was to learn HOW to learn.
How can you transform yourself from a know-nothing into a successful real estate mogul? Simon tells us it starts with just two steps:
Self-assess ruthlessly and constantly.
Self-assessment isn't a skill, it's a habit. Get in the habit of asking yourself hard questions about your performance: What did I do poorly? What do I need to learn? What do I need to do differently next time?
Self-assess constantly. And don't sugarcoat reality. That's lying to yourself. Be ruthless. It's the only way you can figure out how to do better the next time.
Find a mentor.
This is THE most important thing you can do as a new (or current!) real estate investor. Seek out people who are smarter and more experienced than you.
When Simon got started, he spent HOURS looking at public listings.
He realized the same names were coming up over and over again, and started keeping his own internal database of all the people who owned a lot of property.
Then he reached out to them.
He told them he was a young guy, new to real estate investing, and asked if he could take them to lunch.
He only got one response … but that's all he needed. He took the investor to lunch and picked his brain—and kept doing it for years.
"I think I paid twenty dollars to take him to lunch, and I got to suck in all this knowledge that he'd spent years and years accumulating," Simon says. "It was an incredible return on investment."
Finding a mentor can be intimidating. It's easy to look at smart, high-achieving, hard-working people and their accomplishments and feel inadequate. (Right?)
But we have learned the people at the top of their game are more than happy to share. They're gracious, generous with their time and wisdom … and they're extremely curious too! They want to learn from you as much as you want to learn from them.
Stepping back so you can add digits, not decimals
At some point, every investor or business owner will get so deep into their own thinking that they stop thinking of the big picture. But Simon reminds us, "We're only limited by our own thinking."
To really be successful, you have to step back and self-assess. Ask yourself:
How do I apply my experience to leverage this and make it ten times bigger?
What resources do I need?
Who can help me?
How do I add a zero to what I'm doing? How do I turn 100s into 1000s?
Ask yourself those questions, and you start seeing things in terms of projects and procedures. You start building teams. And you step back and stop seeing individual investments. Finding the big picture is a skill EVERYONE can acquire.
People power: Building your own team
Building a team is an ESSENTIAL part of adding a zero. Simon learned quickly that he couldn't handle everything himself.
Robert reminds us "It's easy to say yes; it's hard to say no."
To be successful, you have to learn to do two things: say no, and delegate.
Once Simon realized his biggest limiting factor was his own time, he starting learned to say no. Now he doesn't say yes to a project unless there's a guaranteed, dependable manager that he can hand the ball to.
If you're juggling twenty opportunities at a time, you're not getting a lot done. You're not able to step back and ask yourself how you can add a zero. That's why taking on people who can juggle those opportunities FOR you is essential.
Everyone has their own way to delegate and build a team, and there isn't one right way. Some key factors? Maintain very high standards. And experiment!
You DON'T have to have someone on your payroll for them to be part of your team. But you do have to be able to depend on them.
And THEY have to be able to depend on YOU.
As you grow, you will become a mentor too. Spend more time coaching and mentoring so people can take over for you, and you multiply your experts, expanding your impact exponentially.
It takes time and a serious dedicated effort to form a good team. But it's doable.
Learning from Sovereign Man
Simon Black does a lot of different things to ensure his success … and YOURS. One of those things is his website, Sovereign Man.
Simon says he often doesn't particularly like what he sees in the world around him. The United States has more than $19 TRILLION in debt. The Federal Reserve isn't solvent, the FDIC fails to meet minimum capitalization requirements … all these things cause concern.
But Sovereign Man has an optimistic outlook. "We hold the opinion that the path to prosperity is in production and savings and not debt and consumption. We try to help people find the right way forward."
One way Simon does that is by hosting an entrepreneurial camp, Sovereign Academy, once a year. Fifty people are selected from thousands of applicants to attend a weeklong camp that tries to help people shine a spotlight on what they don't know and step up their game.
Interested in attending? Visit sovereignman.com learn more and start your application.
Optimism is key!
There are two ways to think: scarcity and abundance. We want YOU to believe that there are an abundance of people who want to connect with you! Create a future where you're offering the world your best, and that effort will be returned to you.
Your challenge for the week: Add a zero to your thinking. What can YOU do to step back and add a zero to your investments? Who can you reach out to this week?
---
More From The Real Estate Guys™…
The Real Estate Guys™ radio show and podcast provides real estate investing news, education, training and resources to help real estate investors succeed.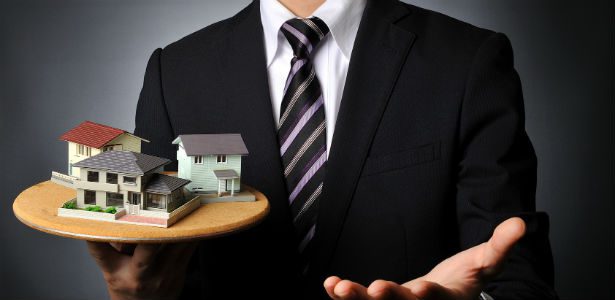 There's always twists and turns in real estate, creating a labyrinth for investors. Who can you trust with your questions along the way?
When you find them, let us know. In the meantime, we're happy to share our thoughts 😉
(Our lawyers make us add this friendly reminder: We're not lawyers, accountants or financial planners. In fact, we're not even all that bright. We just share ideas and information for you to consider when working with your own professional advisors.)
In this latest edition of Ask The Guys, we take a deep dive into our email bag and pick out some great questions, including…
Should I flip homes or rent them out?
What are some market indicators I should know about?
How do you recommend I raise money?
Tune in and see what we have to say in our latest edition of The Real Estate Guys™ radio show with:
Your on-a-quest-for-answers host, Robert Helms
His (trusty?) answer-finder co-host, Russell Gray
---
Listen
---
Subscribe
Broadcasting since 1997 with over 300 episodes on iTunes!
Review
When you give us a positive review on iTunes you help us continue to bring you high caliber guests and attract new listeners. It's easy and takes just a minute! (Don't know how? Follow these instructions.)  Thanks!
---
Question: Should I flip a house or hold and rent it out?
Andrew from Portland, Oregon, reached out to us, "tired of getting a paycheck while someone else gets the profit."
The Real Estate Guys don't do a lot of flipping. In our mind, flipping is not real estate investing, but flipping IS a way to make good money.
The essence of business and investing is to build a machine that accumulates the efforts of others (time, money, etc.) as an organized "asset" with a cash flow.
Investing is putting your dollars out to work instead of your labor.
When renting to people, they pay you rent out of their earnings. That's their effort, turned into a cash flow for you.
A lot of folks think in terms of: Cash > Asset > Cash. (Taking cash to build an asset that creates more cash.)
We encourage you to think in terms of: Asset > Cash > Asset (Using an asset that creates cash flow so you can invest in more assets.) Assets are our end goal.
So you could use your skills to rehab a home, tenant it, and keep the income.
We have a good friend Terry Kerr who has built a portfolio of properties in a thriving business in Memphis using that model.
Question: Should I buy a home before an investment property?
Sonya from Pembroke Pines, Florida, is a smart woman looking for the best way to use her $32,000 VA loan.
She's renting right now, "because it's tough to find a home in order to afford to buy an investment home. Which should I do first?"
We say where you live is a personal choice based on where you want to be and the type of home you want to live in.
Sonya isn't sure she wants to stay in Florida long-term, which is part of her dilemma in choosing a property.
She's got this VA loan eligibility for a primary residence. The nice thing about the VA is that once you buy a property is that even though it's an owner-occupied loan, if you live in the home and move, the loan can stay in place after you move.
You could even buy another home as an owner-occupied loan. Keep in mind, you can generally only have one VA eligible property at a time.
If Sonya buys a home to live in, and there's a possibility of moving, it's probably best if she feels comfortable it would be a profitable rental, in case it's not easy to sell.
(That's the thing about home ownership: You will pick up some tax breaks but you're also tethered to the property.)
There's always the chance you may end out getting stuck in a property.
Sure, home prices have been going up, but it doesn't mean it will keep going to the moon.
Based on the chance you may or may not be trapped in a property you may not want long-term to take that VA and use it somewhere else.
As far as renting goes …
We say there's really no harm in renting today if you're figuring out how to put your assets to work.
Question: David in Boise, Idaho, asked: "Are there limits, as a percentage, to invest my self-directed IRA? Can I invest it into one property?"
We definitely recommend you talk to a tax advisor. If your IRA is self-directed, then yes, you are legally allowed to invest as you please.
While you can, the bigger question is should you invest it all into one real estate project?
Generally speaking, it's not a good idea to put all your eggs into one basket. It may be prudent to diversify.
We don't have all the details on David's portfolio, but the general principle is it's never good to be greedy. Sometimes you swing hard and get the Grand Slam, and sometimes you strike out. If you're not prepared to strike out, it might not be the best route.
Question: Looking to diversify in several markets, what do you think?
Rick in Michigan is looking to raise money through a syndication, and has a plan to acquire four or five properties in several markets, including one or two vacation properties in Belize.
We love his idea to syndicate, putting together a lot of people's resources to do something bigger.
Rick wants to have all the properties managed except those in his own area, which he plans to manage himself.
At the high level, we love the idea.
It's wise to diversify across markets and property types. We like that he's throwing in some vacation properties. But here's our hang-up: Why manage it yourself?
Rick, you're going to be attentive to what's going on in the other markets. You're managing money and time.
Time is tricky. You can't raise more time.
If there's room in your business model to have a property manager, then get someone else's help to manage the properties in your area.
Also consider this …
Since you'll be having investors as part of your building this portfolio, you have to disclose every way that you may be compensated. Being a property manager could appear as a conflict of interest.
You need to build a team and build a relationship with the team. If you're managing the properties purely to save money, raise more money.
As Simon Black says, "Add a zero to your thinking."
If the only gating item is the amount of money, that's largely a mental block.
Question: What are the market indicators?
Everett in Coral Gables, Florida, reached out to get more clarification on the market indicators.
We suggest looking at net migration, which will be either a net positive or negative. You always want to look for a POSITIVE net migration.
There are some markets where more people leave than come in. That's bad news.
For example, look at Detroit, Michigan. It had a population of 2 million people. Now it's somewhere between 600,000 – 800,000 in population.
In Detroit, they are literally tearing houses down – removing inventory – because it's more of a liability to have squatters in them.
Detroit's an exaggerated scenario.
The point is these markets shift slowly and if you're not paying attention, then you get left holding the bag.
Another indicator of market health is how long it takes to sell a home.
Not just annually, but from a month-to-month basis. What are the average days on the market?
There's a whole lot of other indicators … check out our podcasts for more!
Question: What's the legality of wholesaling? Do I need to be a licensed realtor?
Shawn in Fort Meyers, Florida, reached out to us to learn more about wholesaling.
Wholesaling is the idea of getting into a contract for a property that you're not going to buy, then finding another buyer.
Since you did the work of finding the property, other time-strapped investors may pay for your efforts in finding it for them. They'll take it off for hands for a small fee.
The legality portion is tricky.
The smartest thing is to ask a real estate attorney the question. Tell them what you want and ask how to do it within the law.
We're guessing wholesaling would be fine.
To have a license means you are brokering, or representing a third party.
When you make the contract as a wholesaler, you're NOT representing anyone.
Make sure you understand HOW you should sign the contract …
This will be either as a "signee" or a "nominee," depending on what your attorney tells you.
What you're effectively being compensated for is tying up the property at a decent price and getting a buyer.
Again …
The smartest thing to do when you have a legal question is to spend a couple hundred dollars and GET COUNSEL from a qualified real estate attorney.
Question: With fixed-rate loans, backed by real estate, am I making a bet on inflation?
Patrick in Belgrade, Montana, reached out to us with a great question.
Looking at history and trajectory of U.S. dollar, it's tempting to think it's going down. Is it possible the U.S. could have a lost decade of inflation?
If you're investing for the long-term, our opinion is the trend is your friend.
If you look around the world and the economic uncertainty globally, you'll see the dollar is less flawed that in other countries.
If all the currencies are sinking, then long-term the dollar will be in the same ship.
We see you having a better chance of inflation than deflation.
In a lot of markets in the world, the U.S. dollar is the de facto for real estate purchases.
As a real estate investor, you need to be prepared for either side – whether the dollar loses or gains value in the global marketplace.
How?
Structure yourself conservatively, not razor thin on the cash flow.
Pick markets that are more in demand, and think more about where they are GOING then where they are now.
Go to cheaper places, where the cost of living is lower but quality of life is good.
These are big, strategic decisions.
If you are serious about understanding about macro economy, this is more than we can dedicate to an episode. That's why we dedicate and entire, fabulous WEEK to it: Summit at Sea™.
We commit ourselves for a week of intense discussion with some of the greatest minds in banking, commodities, real estate, and investing. They give us a 360-degree look at all of these different topics and come out with actionable intelligence.
It's a big investment of time and money. It's also a blast!
Question: I'm just getting into investing, partnering with my dad. What should we be sure to include in our portfolio?
Andrew in Yucaipa, California, is 31, using his dad's retirement to build a portfolio.
We've learned the hard way …
Structure your portfolio to weather a storm!
If you are betting on financing to take you out of tight spot, be cautious. If you're being conservative and you're picking a good demographic, have adequate reserves, and not letting yourself get to the point that you might have to sell.
You NEVER want to HAVE to sell.
Instead, you want to do determine your own timing.
We recommend recession-resistant product types. When times are bad, the wealthier are going down t middle class homes. When times are good, people are getting raises and upgrading their homes.
How to protect yourself?
Stay away of high-end stuff and choose more of the bread-and-butter middle ground.
Create your future
All of these were great questions. If you've read this far, you're interested in investing BECAUSE you have goals. Good for you. That's where it all starts.
You want to improve your life.
You want to create cash flow.
You want more freedom.
You can do it! Go out and make equity happen!
---
More From The Real Estate Guys™…
The Real Estate Guys™ radio show and podcast provides real estate investing news, education, training and resources to help real estate investors succeed.