It's the most wonderful time of the year… a time to be THANKFUL…
And something all real estate investors should be thankful for is private property rights.
That's because a foundational pillar of freedom is the unalienable right to own property.  It's what allows real estate investors to build personal wealth and financial independence.
Today, most people around the world take this right for granted.  But they shouldn't.
For most of human history, the right to own property … and all the power such ownership entailed… belonged only to an elite few … the royalty.
In fact the phrase "real estate" means "The King's property."  Maybe you knew that.  Maybe you didn't.  But we should NEVER forget it.
Imagine what happens to your hopes and dreams if the right to own the property you're betting your financial future on is taken away … or severely limited.
Of course, all that sounds like fantasy … not possible … won't ever happen.
After all, in the United States, the Fifth Amendment says in part,
"No person shall be … deprived of life, liberty, or property, without due process of law; nor shall private property be taken for public use, without just compensation."
But if you're paying attention, you can probably think of several instances where private property is being seized … arguably without due process.
"Yeah, but only to bad people … like people accused of drug dealing or terrorism."
Maybe.  But what's "terrorism"?  Posting fake news on Facebook?  Dissenting with whatever the politically correct position is on some controversial policy?
We're not here to debate public policy … even though we're HUGE fans of passionate, intellectual, civil debate.
We're just two guys with microphones and keyboards that love talking about real estate investing … and anything that might affect real estate investors.
And in case you haven't noticed, the world is changing …FAST.
One thing we started paying attention to years ago is globalism … both for its opportunities and for its risks.
Globalism affects labor markets … which directly impact jobs and wages.  These are things real estate investors care about.
Globalism affects capital markets … which directly impact credit markets and interest rates … and mortgages.  Something else real estate investors care about.
Globalism affects banking and financial privacy … which directly affects asset protection and tax mitigation (NOT evasion) strategies.  These are things big time real estate investors care about.
Globalism affects property rights … which directly impact what property owners can and can't do with their private property … including development opportunities, mineral and water rights, and more.
Globalism often asks individuals and countries to subordinate their rights for the "good" of the world.
So if you're a real estate investor … globalism affects YOU.
Does that mean globalism is all bad?  Probably not.  Just like subordinating certain individual freedoms for the good of the community is part of being a good citizen.
It's a matter of degrees and motives.

But when you're not paying attention, it's easy to lose valuable rights before you even know what's at stake.
And that's the point of this message.  Pay attention.  Look below the surface.  Consider the sources and their motives.
Most importantly, as our friend Robert Kiyosaki taught us … stand on the edge so you can see BOTH sides of the debate coin.
We're about to shut the book on 2016 to enter a brand new year full of hope, danger, opportunity and challenges.
In 2009, the U.S. entered the Obama years … lots of blue with an aggressive agenda and the power to pass it.
As a result, Americans lost some freedom in terms of health care choice.  The idea was for individuals to subordinate their right to choose for the "good" of the many.
Was Obamacare good or bad?  That's a personal preference.  The fact is it happened … whether you liked it or not.
It impacted the economy.  Some say for the better … some say for the worse.  It most certainly created challenges and opportunities … for both businesses and individuals.
To see both the opportunities and challenges, you have to pay attention … and isolate your personal preferences from what's actually happening.
In 2017, we begin the Trump era … amid the largest sea of red the U.S. has seen in decades.  That means there's a lot of power to change things quickly.
Will it be good or bad? 
Who knows?  Those are relative terms.  One person's "good" is another's "bad."
One area to watch is globalism.  After all, Trump was elected largely from a groundswell of nationalistic populism.
Will Trump push back on global initiatives?  We wouldn't be surprised.
Domestically, will Trump use the power of the Federal government to dictate to private business and property owners what they can and can't do with their private businesses and property?
He might.  But maybe as a former real estate guy, he'll be sympathetic and supportive of real estate investors and developers.  We'll see.
Maybe he'll back the U.S. up from certain global initiatives which are already moving forward … and likely to have adverse impacts on individual property rights.
Or maybe, Trump will make a deal … and in the interest of jobs, fiscal stimulus, austerity, the environment, or international diplomacy … he'll support something with negative consequences for individual property rights.
We have NO idea.
So we're not going to figure this out in a newsletter.  We probably couldn't get it done in a few hours over a couple of frosty brews … though we'd sure be willing to give that a try!
We're just here to stimulate your thinking about things which could directly affect your investments … things you may not have been already paying attention to.
Globalism may well be one of our topics of discussion on our 2017 Investor Summit at Sea™.
We'll be almost exactly 100 days into the new Trump administration, so we'll have an inkling of the direction he's headed.
And we'll have nearly 200 investors from around the world… all with their own unique perspectives.  Not to mention our amazing faculty.
You can bet we'll be talking all about what's happening now, what's coming on the horizon, and what moves can be made to capitalize on the ever-changing times.
But whether or not you join us on the Summit, we encourage you to get away from the daily grind from time to time.
Get together with smart people from diverse backgrounds to share ideas, discover new information, and build strategic relationships.
Because one thing's for sure … the world is changing quickly … and some of it has a direct impact on you and your investments … even if you're unaware of it at the moment.
More From The Real Estate Guys™…
The Real Estate Guys™ radio show and podcast provides real estate investing news, education, training and resources to help real estate investors succeed.
If you're old enough, you may remember the old Pee Wee Herman movies … where Pee Wee falls off his bike and with brash bravado claims, "I meant to do that!"
Well to no one's surprise, the Fed inched up their "target" Federal funds rates by 25 basis points.
So now, instead of just one-quarter of one percent (.25%), the rate is now a whopping one-half of one percent (.50%).
Of course, as we've previously discussed, the market already beat them to it.  So like Pee Wee Herman, it seems the Fed is not in as much control as they pretend to be.
Investor Summit at Sea™ faculty member Peter Schiff had some great commentary on this topic in a recent podcast.  You can listen to it yourself, so we won't repeat it here.
But one of his best points is that the Fed's own forecasts are WORSE going into 2017 than they were going into 2016.  Yet last year, the Fed projected FOUR increases for 2016.
In fact, in a panel on last year's Summit, Peter and Jim Rickards debated this very point.
Jim said yes, the Fed would raise four times.  Peter said no raise in 2016.  Both were wrong, but Peter was closer to right.
So it seems even super smart guys have a hard time figuring out what the puppet masters are going to do.
But just because no one can say for certain what will or won't happen … doesn't mean we don't pay attention.
We just don't go ALL IN on any one outcome.  Why? You NEVER know what will REALLY happen.
Right now, both the stock market and real estate have been on multi-year booms… after HUGE declines in 2008.
According to data compiled into this nifty chart by the Pew Research Center, U.S. home prices "have almost recovered from the bust."
Of course, the daily financial news is constantly blasting about the stock market … with the Dow flirting with 20,000 … in spite of the Fed's interest rate "increase."
Apparently people are continuing to pile into the stock market at these nose-bleed levels.
So that's a lot of EQUITY happening in both stocks and real estate.
It's no secret we're equity guys.  We LOVE equity.  When we're not talking real estate on the radio, we're forcing equity through real estate development.  Equity's AWESOME.
BUT … as we often point out … equity comes from cash flow.  They aren't mutually exclusive.  In fact, they go hand in hand.
However, there's another kind of equity out there.  The kind which comes from what David Stockman would call "bubble finance."
That is, when central banks pump cheap money into the system, it can cause asset prices to rise WITHOUT underlying cash flows to support it.  It's AIR.
This is a REALLY important concept, so PLEASE don't tune out …
Think about it.
It's easier to understand with stocks, but the principle is the same with real estate.  When buyers are paying MORE than the income justifies, it's NOT sustainable.
But it IS tempting.  When you can buy a stock or property, hold it for a short period of time, and sell it for much more than you paid to a "greater fool," the checks still cash.
However, when you stay in the casinos too long, the house (not yours) usually wins.
So YOU need to know how to tell the difference between real value and a bubble.  And then you need to have some strategy tools in your kit, so you can take appropriate action based on what you see.
Here's how income creates equity:  If an asset is valued at some multiple of earnings, i.e., a rental property selling for 10 times gross rents, and the rents go UP $2,000 per year, the property's VALUE just went up $20,000.
That's cash-flow-driven equity growth.  (We know in the real world, properties are valued by Net Operating Income, but you get the idea.)
What if properties are going up but rents are NOT?  At some point, that's a problem.
With home prices, in spite of still record LOW home ownership rates, values are still largely driven by affordability.  That's REAL wages and mortgage rates.
We already know mortgage rates have been on the rise.  Those are easy to see.  There's no massaging the numbers.  No seasonal adjustments.
Discerning real wages and inflation is a completely different matter.
The Fed says we have a "tight" labor market with a claimed unemployment rate of 4.6%.  Of course, you have to look at that in the light of a decades-low labor participation rate.
We're not going to attempt to dive into any of that.  If you go too macro, you can't see the ground anymore.
Here's the point …
There's a lot of equity happening.  Hopefully a lot of it is happening to you.
But if the Fed is really going to turn down the air to the jump house, some of your equity might leak out.
As real estate investors, our job is to proactively manage debt, equity and cash flow.  We let the property manager worry about tenants and toilets.
And when the wave machine of cheap money starts receding … potentially washing some of our newfound equity out to sea … we think about what we can do to protect it.
The GREAT NEWS is that mortgages in bubble equity markets are still cheap and readily available.  It's a big part of why bubbles form.
But easy mortgage money means you can take equity off the table … even if you want to hold the property for the long term.
Accessing the equity isn't the danger.  It's what you do with the proceeds, how you manage the cash flow, and the risks.
Before he was President-elect Trump,  Donald Trump told us it's ALWAYS smart to keep a little dry powder.  We'll see how he does as a politician, but he's got pretty good cred as a real estate guy.
So it's probably smart to stash some cash … or other highly liquid assets (preferably without counter-party risk) … arbitrage the debt (loan out a chunk at a rate higher than you paid) … and/or reposition the equity into income producing properties in NON-bubble markets.
Yes.  Non-bubble markets exist.  These are markets where there's very little if any financing and the income is real … not dependent on cheap money from central banks.
We know this idea may be getting a little repetitive.  But that's partly because of the nature of real estate.  It moves SLOWLY.   So it's easy for investors to nod off.
The bond market and the Fed's rate hike are reminders for us to PAY ATTENTION.
And then … like The Real Estate Guys™ motto, use your Education for Effective Action™.
We know it's a lot to absorb.  We have fond memories of living in our own little bubble from 2001 to 2007.  It was fun. It was easy.  Everything worked.  We were geniuses.
Then WHAM!
We didn't see the problem until it washed away huge amounts of our portfolios.
We've been at this a LONG time.  But there are people in our audience who started their investing careers in the run-up since 2008.  They've only seen sunshine.
We're not saying rain clouds are forming.  But they might be.
So we think it's a good idea to be prepared no matter which way the wind blows.
That means investing in education, networking… being attentive to cash flow…and sometimes getting chunks of equity out of harm's way.  Just in case.  And it's better to be early than late.
More From The Real Estate Guys™…
The Real Estate Guys™ radio show and podcast provides real estate investing news, education, training and resources to help real estate investors succeed.
It's a new year—and time for a new YOU.
A new real-estate-investor you, that is.
Real estate investing is a math-based science, but it's also an art of creative decisions.
Today, we want to help you figure out how to optimize the MATH and the ART of real estate investing to achieve both your inner and external goals.
Your inner goals are what you want for your own life.
Your external goals are what you want for the world around you.
We want to help you answer that big-picture question: How do I take who I am and translate that into what I want to do as a real estate investor?
In our latest episode of the The Real Estate Guys™ radio show we talk about setting goals and what YOU should think about as you start making your plan for the New Year.
You'll hear from:
Your juiced-and-jazzed host, Robert Helms
His fired-up co-host, Russell Gray
---
Listen
---
Subscribe
Broadcasting since 1997 with over 300 episodes on iTunes!
Review
When you give us a positive review on iTunes you help us continue to bring you high caliber guests and attract new listeners. It's easy and takes just a minute! (Don't know how? Follow these instructions.)  Thanks!
---
Before anything else, do the math
The first thing we want you to look at when you sit down to set your real estate goals for the New Year is money, plain and simple.
For many investors, investing in real estate means getting out of the rat race.
If you do it right, being an investor can mean you don't have to trade time for dollars!
That's an incredible goal.
So before you figure anything else out, do this: figure out your number, the amount of monthly passive income you want or need to live comfortably.
Next, figure out what yield you can anticipate from your equity.
Here's where it gets a little tricky. Not every real estate investor starts with millions in equity.
In fact, many start with very little. (Don't feel you're alone if that's the case for you!)
If you're a beginning real estate investor, a critical part of reaching your number is amassing equity.
Here's an example: Investor John figures out that his number is $10,000/month, or $120,000/year. He knows he can get 5% yield on his equity. That means John needs 2.4 million dollars equity to be comfortable.
Investor John isn't a millionaire, however. He only has $100,000 to start with. John invests that $100,000 wisely and is able to grow it by 20% each year. In 18 years, John has accumulated 2.6 million dollars and reached critical mass.
18 years might seem … well, it might seem like a lot!
How quickly you grow your equity and reach that critical mass depends on how you leverage your equity. Maybe you're a conservative investor like John. Or maybe you're more aggressive?
The approach you take will depend on what you need real estate to do for you.
No matter your approach, here are the most important questions YOU need to ask yourself when you sit down to work out your goals:
Where am I at right now?
Where do I want to go?
What do I have to work with?
How can I begin to take actionable steps to get to my goal?
Imagine a pinball bouncing around. That's what you look like without a plan!
Do the math, make a plan, execute your plan, and your chances of success will be much better in the long term.
Master the art of real estate investing
While crunching the numbers may be a doable science, real estate investing requires a certain kind of art: a creative balancing act, if you will.
This is because there is NO one-size-fits-all goal-setting strategy.
An important part of setting goals as a real estate investor is putting your goals (and your assets!) in three different buckets: short-term, mid-term, and long-term.
This is one way to balance conservative and aggressive approaches, to experiment without risking your whole nest egg.
Artfully balancing your assets can allow you to sustain yourself while you grow equity.
Two examples:
Carol works a day job and invests in real estate part time. She uses the money from her day job for daily living expenses and sets aside the money she earns from real estate investing to re-invest so she can grow her equity.
Dan has been investing in real estate for a while, but all his equity is invested. He decides to go full time and become a syndicator. He makes a living from the fees and profits he gets as a syndicator without taking any money from his own portfolio.
As you can see, Dan and Carol have COMPLETELY different approaches to real estate investing.
However, both Dan and Carol have figured out how to sustain themselves WITHOUT killing the goose that lays the golden egg, so to speak.
Internal goal setting: What do you want for your life?
A lot of real estate investing comes down to lifestyle decisions.
Ask yourself: How do I want to live? Who do I want to work for? Where do I want to own real estate? What kind of relationships do I want to form? Above all, what's interesting to me on a daily basis? What makes me tick?
Don't default into a situation where you're not interested in what you're doing.
RIGHT NOW, take a look at what you're doing. Sit back and ask the ultimate question: Is this really what I want to do?
Your homework today is to take some alone time to imagine your career and your future. Think about how you want to spend your days.
Then sit down with a paper and pencil (or your laptop, typewriter, fountain pen … you get the picture) and make your internal real estate goals.
Like we'll talk about in our upcoming goals retreat, every goal you make should be two things: specific and measurable.
Some examples:
How many hours will I devote to education (events, podcasts, reading, conversations with other investors, etc.) each month this year?
How many properties will I research each month?
By the end of this year, how many additional properties will I accumulate?
Writing down a number is POWERFUL. And it's critical to reaching your goals.
Maybe this is not a year of acquisition for you, but a year to get structured, get educated, find your markets, and assemble your team.
That's okay!
There's no right or wrong path, as long as you're working on goals to get ahead.
External goal setting: what are you going to do for the world?
We talk a LOT about what real estate investing can do for you.
Another important component of investing is what are YOU going to do for OTHERS?
Most people want the world to be a better place, even if they don't always agree on how that should be done.
When you're creating your business, how are you going to serve the world?
Will you use your free time to volunteer in communities around you? Take your love of real estate and use it to help others?
No matter how much is in your bank account, ask yourself: Is my life rich right now?
As an entrepreneur, you may already be serving the people you work with. Maybe you're providing clean, affordable housing. Maybe you're creating housing opportunities where there were none before.
More real estate might increase your cash flow, but it can also help people live better lives.
As Steve Jobs has said, "We're here to put a dent in the universe."
Once you have an external goal, combine that with your internal goals in a sound business model with a good financial plan, and you'll have a winning formula for a successful life.
New year, new you
Your personal goal setting will really come down to what we call zero-based thinking.
Ask yourself: Knowing what I know now, will I continue to do what I'm doing? What will I change?
Reevaluate your past year.
Ask yourself: What did I set out to do? What did I succeed at? Most importantly, where did I fall short and why?
Be BRUTALLY honest with yourself.
Did you fall short because you didn't have the right people on the bus? Didn't have the appropriate personal discipline? Or didn't ACTUALLY want to complete that goal in the first place?
Examine what is possible for you.
Real estate investing should make you "juiced and jazzed," as Robert says.
You can't get out of bed and go to work every day if you don't have something driving you. You need a purpose that's true for you.
Get out in the real world. Look at other investors. Listen to them. Collect ideas. Go to events where you can meet like-minded investors.
Then get in touch with your inner investor. Develop your personal investment philosophy. Define the market and product types you're interested in.
Form your big picture of what you want to do for YOU and what you want to do for the WORLD.
Then go out and make some equity happen.
Make this next one an amazing year!
---
More From The Real Estate Guys™…
The Real Estate Guys™ radio show and podcast provides real estate investing news, education, training and resources to help real estate investors succeed.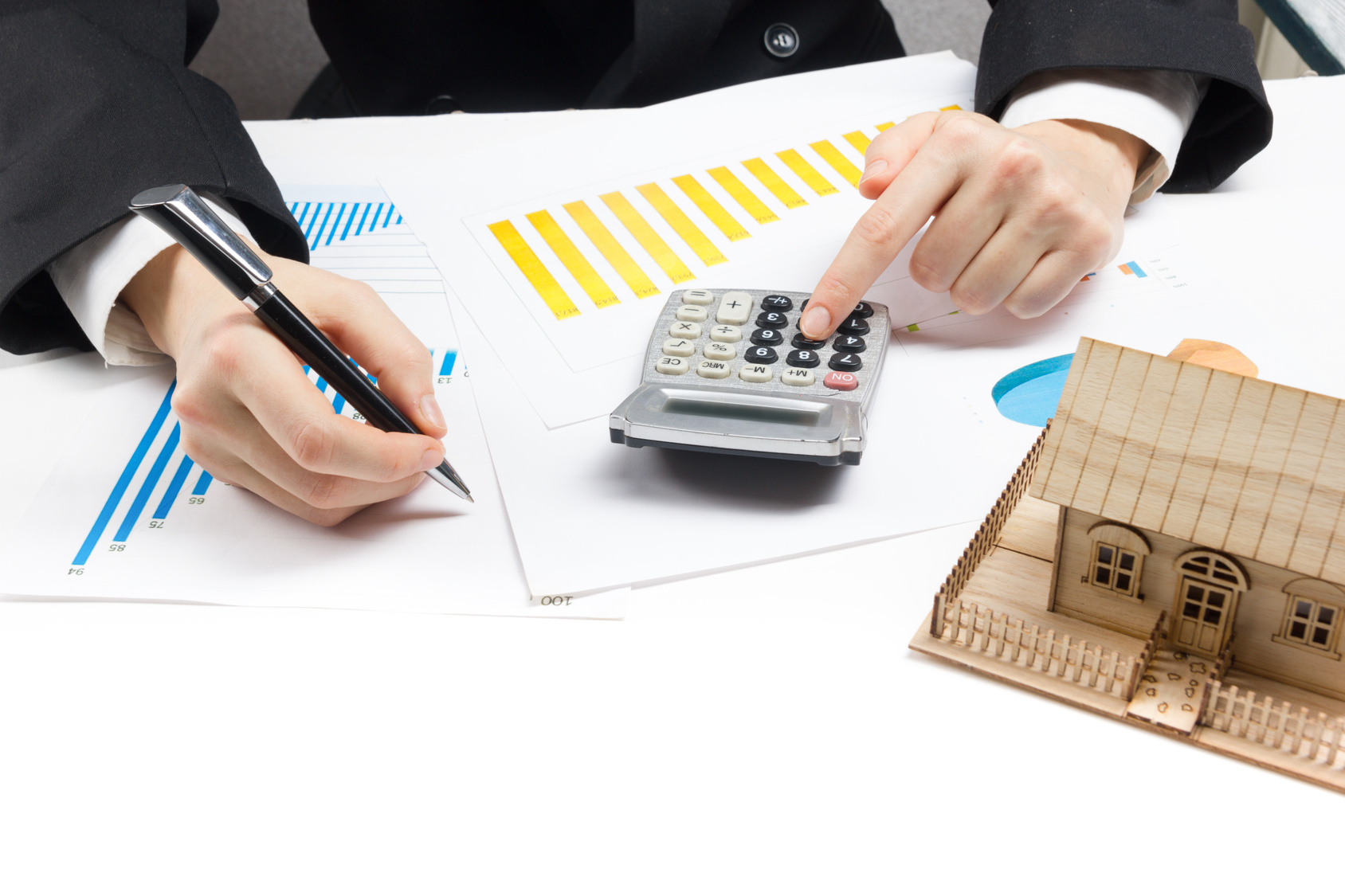 We're back with Ask the Guys!
Today, it's time to reach into the mailbag for some insightful listener questions.
As always, a disclaimer: We are NOT tax professionals or attorneys (we promise), and we DON'T give advice. We simply provide ideas and information. YOU decide what to do with it.
In this edition of The Real Estate Guys™ show you'll hear from:
Your field-tripping host, Robert Helms
His crunch-the-numbers co-host, Russell Gray
---
Listen
---
Subscribe
Broadcasting since 1997 with over 300 episodes on iTunes!
Review
When you give us a positive review on iTunes you help us continue to bring you high caliber guests and attract new listeners. It's easy and takes just a minute! (Don't know how? Follow these instructions.)  Thanks!
---
Question: How do I match my personal investment philosophy to actual real estate investment options?
Coming from Little Rock, Arkansas, Mark is working through our book, Equity Happens, to develop his personal investment philosophy. (Good first step, Mark!)
To start, we  say the whole idea of Equity Happens is that every investor is different.
Obviously, YOU have unique goals, interests, and circumstances as an investor.
Once you can be crystal clear about the kind of investor you want to be, you can say no. And NO is a good thing to say!
Russell reminds us that an investment "could be a very good deal, but it might not be a good deal for you." As we always say, "There are no problem properties, only problem ownerships."
Mark, and all the other investors out there, we want to remind you that it all goes back to the essential question: What do you want real estate to do for YOU?
To answer this question, you have to think about some variables:
Is your primary goal cash flow OR equity growth?
Are you more interested in pride of ownership OR managing difficult properties?
Do you want to be hands on OR hands off?
Remember, it all starts with your basic investment philosophy.
In Equity Happens, we remind investors that after they get their philosophy down, the steps are always the same: identify your market (or markets), identify your product type within those markets, find your team, and then invest in your property.
When you're investigating markets and product types, you have to ask yourself some questions:
Where is demand in this market coming from?
Are supply/demand dynamics stable?
Will an investment in this market be good for equity or immediate cash flow?
We won't tell Mark (or you) what to do. But we can tell you that the investing process in Equity Happens will help you get to a starting place..
Remember our motto: Education for Effective Action™.
Question: Does it make sense to invest in a property with negative cash flow?
New investor Chase, from Dallas, wants to know if it makes sense to keep a rental condo he owns in a rapidly developing area, even though he's losing about $200 in cash flow a month.
We can't give you advice, Chase, but we can give you some pretty darn good ideas.
As an investor in this situation, the first question you need to ask yourself is "Do I like this property?"
If the answer is yes, then get to your tax advisor right away!
Chase mentions he qualifies for the mortgage interest deduction. If you're a new real estate investor, especially an investor converting from owner occupancy to rental property, you may qualify for even more deductions and tax benefits.
The next thing you should ask yourself is whether your property will increase in value over the years.
Think of an investment with negative cash flow like a retirement savings account: you have negative cash flow every month you contribute, but those contributions will give you positive returns later.
If you're a property owner, and you're thinking of selling to get equity, consider selling costs first. How do those selling costs compare to the money you're losing each month?
As we always say … do the math, and the math will tell you what to do!
Question: Is it a good idea to have a third-party inspector look at a newly constructed home before closing?
To Fred from Burlingame, California, we say, "Absolutely, positively YES."
ALWAYS get a third-party inspection anytime a home changes ownership.
Even the most honest owners and builders don't always see every little problem.
This is a matter of return on investment. An investment of a few hundred dollars is a cheap price to pay to know exactly what you're getting when you buy a property.
In our experience, most builders are great about inspections and will bend over backwards to fix any problems found.
Owners of older homes may be less pliable, but you need to know whether you're making a good investment.
The second part of Fred's question is "What about getting the inspection after closing? Would the builder be liable to fix issues that are found by the inspector?"
To this we say, WHY WAIT?
Inspect before you buy and you get leverage.
If you've already closed, an inspection can't hurt, but you lose your leverage.
And although most reputable builders will stand by their work, it really just depends.
You can't rely on your expectations, or you might end up disappointed.
Get the inspection (BEFORE you buy) and you can rely on the facts.
Question: How do I bring up owner financing to an (unlisted) seller?
Another California caller, Jill wanted to know the basics of getting started with owner financing.
Owner financing can be a great, great tool. For buyers, it can mean you don't have to pay points, can negotiate a great interest rate, and can work with owners familiar with the collateral and possibly less reliant on your credit score.
But if a property isn't listed, Jill, you may not want to start with owner financing.
First, you have to see if there's seller motivation.
If an owner is selling because they have an immediate need for the money, you'll have a hard time negotiating a seller carry.
The key thing here is to get to know what the other party is trying to accomplish, and then position what you want in a way that fits into THEIR agenda.
Forge a relationship, THEN bring up owner financing.
And always make sure your propositions meet the seller's needs.
We'll share the rundown of simple secrets to great sales in our sales training event.
Interested in learning more? Email sales (at) realestateguysradio (dot) com.
Question: How can I contact you directly?
This question comes from Jake, in Mooresville, North Carolina.
Jake, talking to people is exactly what you need to do.
Although we'd love to talk to all our listeners, it's simply impractical.
BUT … that doesn't mean it's off limits!
To talk to us, come to one of our live events. You could even join us for a wonderful week on sea,  packed to the brim with the elites of the investing world.
We'll be there, ready to chat, PLUS you can talk with and learn from the amazing faculty and investors from around the world.
Are you like Jake, itching to talk to someone directly about investing?   You could join a local investment club. Or start your own! It's how The Real Estate Guys™ got started!
Like we've said before, it all goes back to our motto: Education for Effective Action™.
Educate yourself! For a primer on starting your own investment club, email us at club (at) realestateguysradio (dot) com.
Question: Can you put The Real Estate Guys™ podcast on Google Play? (Please?)
To Sonny, in Virginia Beach, Virginia, and all our other Android users, we say:
DONE! You're welcome.
Question: How do 1031 exchanges work?
Here's a question from Seattleite, Tamara: "We're selling a rental property and are interested in doing a 1031 tax-deferred exchange. However, we wanted to add an additional unit to the property so we could have a place to stay when we come to town. We recently found out that the IRS doesn't allow this. Is that true?"
Before we answer this question, a reminder: we are NOT tax pros! Get real tax advice!
And don't just go to any tax advisor.
Get an experienced one—someone who actually invests in real estate will be your best bet. (Don't be shy about asking them their own experience!)
Like our friend Tom Wheelwright exhorts in his book Tax‑Free Wealth, create a best plan based on what you know, then run it by your advisor.
And instead of asking your tax advisor "Can I?" ask "How can I?"
Unleash your advisor's creativity instead of asking for a YES or NO answer.
Now, back to the question. The simple answer to Tamara's question is "No."
A 1031 tax-deferred exchange basically allows you to exchange like properties for like, PROVIDED you follow the rules.
You have to spend the money on the new property, not the old  property.
Tamara, before you sell this property, ask yourself WHY you're selling. If it's to unleash equity, considering refinancing.
Separate the IDEA of what you want to do with the proceeds from the actual ACT of selling the property.
THEN, work with that tax advisor! Figure out the best way to get access to that money and preserve your capital gains.
Question: Can I get some insider tips on investing in Belize?
When we went on our last field trip to Belize, we sadly missed out on having Paula, from DeCobb, Illinois, join us.
Paula went on her own scouting mission before she heard about ours! Paula, that's okay. Glad to hear you're proactively checking it out.
Paula had a list of questions for us, including:
Construction in Belize can be slow and hampered by politics. What has your experience been of developing from the ground up?
Will talk of development of a new international airport be realized? When? And does that mean the north side of Ambergris Caye is more valuable?
Does the debris and trash I saw covering the island hamper potential investors?
Both Robert and Russell have answers for Paula, but before we cover those, we absolutely recommend any investor interested in Belize accompany us on our field trips. We have a field trip upcoming in February.
Robert's basic answers to the questions above:
Both the "island-time mentality" and the requirement that plans be approved by the Ministry of Plans AND the San Pedro town council do mean Belize is "not the fastest place in the world for construction." Some developers have a streamlined process, however.
There's a saying about the airport: If you ask when it'll be done, you're not from Belize. Belizeans don't necessarily have ironclad calendars, but they do get things done … eventually. "Let's just say I have been visiting for over a decade and am not hold my breath," says Robert.
The trash is not off-putting tourists, to put it simply. Belize is the No. 1 increasing market in all of the Caribbean. Land that's not developed is where trash accumulates, but locals do put on trash-bash events a few times a year where they go clean up trash.
Investing in another country (or even state) takes homework. But ANY entry to barrier limits competition.
We look for those opportunities because we're willing to outwork other folks.
If you're interested in ANY foreign market, Russell reminds us that scouting trips are how you do it.
Robert dragged Russell out to look at actual buildings years ago, when all Russell wanted to do was sit in his office and crunch numbers. That experience was invaluable.
Hope you'll join us and see for yourself next time we go! Last question: Should I refinance a loan to buy a couple of turnkey properties?
Gary, from Austin, Texas, gave us a little more information: "I owe $100,000 with eight years remaining on a property that is appraised at $167,000. It's my primary residence and I'm thinking about doing a $30,000 cash-out refinance to buy a couple of turnkey properties in Memphis."
He said the idea scares him, but he's also "okay trying to be financially free in this scenario, not debt-free."
Here are the basics of what happens when you get a loan: early payments go mostly to interest, but as you pay the loan down, more of your money goes to the principal. Every time you refinance, you're starting over again.
That's a caution … BUT, starting over is also nothing to be afraid of.
Repositioning equity to put it to work for you is not necessarily a bad thing.
The best options are to either have your property 100% paid for OR 100% leveraged.
To make your property work for you, start by eliminating fear.
Then do the math, and the math will tell you what to do.
Maybe your question will be featured next … Ask us!
---
More From The Real Estate Guys™…
The Real Estate Guys™ radio show and podcast provides real estate investing news, education, training and resources to help real estate investors succeed.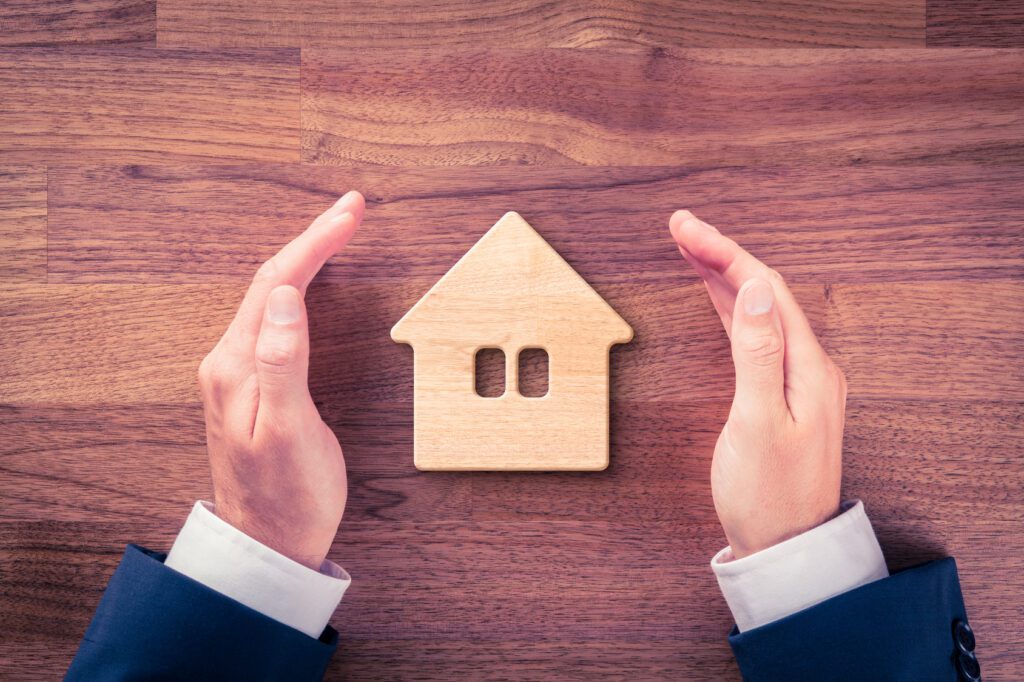 After one of the most turbulent elections in the United States, one thing is clear … we live in a time of massive uncertainty.
If you feel like the ship is sinking, rather than being depressed or concerned, we advise you be DILIGENT.
This means putting yourself in a position to mitigate the risks and capitalize on the opportunities swirling around you.
We believe real estate is one of the safest investments you can make during uncertain times.
In this episode, we discuss areas of concern and opportunity. You decide what position you want to take, and how to protect yourself if things go wrong and keep your assets from being "low hanging fruit" for financial predators.
In the panic room studio for this episode of The Real Estate Guys™ radio show:
Your safe-haven host, Robert Helms
His risky-business co-host, Russell Gray
---
Listen
---
Subscribe
Broadcasting since 1997 with over 300 episodes on iTunes!
Review
When you give us a positive review on iTunes you help us continue to bring you high caliber guests and attract new listeners. It's easy and takes just a minute! (Don't know how? Follow these instructions.)  Thanks!
---
But first, understand the U.S. dollar
To understand threats to your investments in the U.S. market, you first need to understand our currency.
For the past 100 years, the U.S. dollar has been under ATTACK.
For better or worse, our beloved greenbacks have been constantly losing value by the Federal Reserve since its founding in 1913.
This happens subtly and slowly with inflation.
Doesn't that mean real estate investors can buy properties cheaper? Yes!
BUT it also means the dollar – the basis of our ENTIRE FINANCIAL SYSTEM – could go the way of the dodo …
The trend is clear. If that happens will you be prepared?
Speaking of the U.S. and world financial system, we live on a currency of debt.
We borrow money into existence. creating insurmountable debt in the process.
For instance, if you had an economy of $100, and borrowed the money into existence at a 10% interest rate, you would owe $110 at the end of the year. That's $10 more than what you actually have.
It's a cycle of eternal, perpetual debt.
There can be a devastating domino effect by something as simple as someone defaulting on a loan.
Bring back any memories of 2008? During that market crash, property wasn't the problem. People were able to assume loans and sell properties.
It's not about having the real estate, it's about the STRUCTURE. Loans in 2008 weren't structured to weather the storm.
Real estate investment in a safe haven portfolio is about having the real estate with the right structure for an UNSTABLE financial system.
It's always better to be prepared and not need it, than not prepared and need it …
Focus on income over appreciation
One way to shore up against damages is to focus income in the right places.
With real estate, INCOME is EQUITY.
It's easy in a hot market to focus on equity outside of income. If you can sell a property for more than you paid for it, you make money, right?
Yes in a technical sense, but it's not as solid as other methods.
To increase income fundamentally, you need to improve value of property.
Favor assets with income you can influence. Pick a market, then choose property strategically to maximize profit opportunity and gain equity.
Unlike investing in stocks and shares, with real estate there are SO MANY things you can do to increase income, and create a "durable income." To name a few ideas:
Select a desirable property.
Select an area with a high number of renters.
Upgrade the property.
Build new units.
The bottom line? Increased income means increased equity.
If the dollar were to collapse, your tenants will always find some way to add value to you to earn the roof over their head, because it's a basic human need.
Use cash flow to create equity
Real estate gets a bad rap for being a slow way to build wealth.
That is true from a strict cash flow perspective …
HOWEVER, when you realize that properties like stocks trade for a multiple of earnings, a new world is open to you.
You can manage a cash flow topline (like revenue and expenses) with a solid bottom line (net operating income). Your portfolio of assets can be creating value no matter that the currency is.
Real estate TRANSCENDS borders, economic times, currencies, and more.
Building a portfolio of income-creating real estate that addresses basic human needs, agriculture, energy, and niches in housing, creates SAFETY.
These things will be in demand despite the ups and downs of the economy.
Consider the "time horizon" of your investments. Rather than flipping homes, (buying, fixing up, selling) you are adding to your portfolio.
Times change. Properties increase and decrease in value.
Interest rates are high, then low, then high again. There an ebb and flow to so many factors over the span of 10 to 20 years.
We want to increase value from inflation and appreciation. We do this by CONTROLLING a property long-term—through the cash flow.
Hedge all the bets… counter-party risk
Many people think about investing for income as investing in bonds, annuities, CDs, bank accounts, etc.
Real estate investors think about buying real estate properties.
The hard truth is whatever you have purchased relies on someone else in some way.
A bond is only as good as the person behind it. If they go bankrupt or default, you are out of income.
All kinds of investments are risks. Real estate mortgage is counterparty risk, tenants are a counterparty risk … so WHAT can you do?
Identify income from real assets and not liabilities that can default.
Tenants who cannot pay rent can be evicted and replaced with paying tenants.  Can you imagine if bonds worked that way?  They DON'T!
On the mortgage side of things, private money loans typically have 30-40% of equity in the property, and the borrower is making the payment.
If they default, your assignment of rent clause gives you the rental income. You then can take over the property through foreclosure, replace the tenants, sell it, etc.
Real estate is superior to a paper asset from a yield, tax, and counterparty risk perspective. To get a report on real asset investing, send an email to realasset (at) realestateguysradio  (dot) com
Warding off financial predators
When you have a lot of assets in a big portfolio, your wallet is hanging out there.
Like an armadillo or porcupine curling up, there are lots of things you can do to make yourself undesirable to predators.
Picture a large tree as a metaphor for the grand scheme of investing:
The low hanging fruit that predators can access easily are bank accounts, brokerage accounts, properties in your own name and paper assets. Think twice about these investments!
Middle hanging fruit that is more difficult to access are domestic real assets, real estate that is real, investing in private placements, entity structures and private banking (check out our awesome special report with Patrick Donahoe, the Perpetual Wealth Strategy.)
High-level fruit that are impossible to reach for most predators are holding real assets outside jurisdiction and international investing.
How can you get the red target off your back?
Hold assets outside of the financial system. Your brokerage account and bank account are visible by lawyers and courts.
We want to believe the best of our judicial system. Unfortunately, we all know that sometimes whether you are right or wrong has little to do with whether or not you WIN a lawsuit.
Own property in multiple states or go offshore. Spreading your investments across different areas makes it difficult for predators to see all of your investments.
Use privacy structures that make it difficult to find that you are the owner. Liens and second mortgages make you more difficult to go after.
As you grow your portolio, it's important to seek out advisors for professional coaching. You could even invest in your own knowledge through a memorable week with us and our investing expert friends.
Be smart about where and how you invest – and you'll be paid in profits and peace of mind!
---
More From The Real Estate Guys™…
The Real Estate Guys™ radio show and podcast provides real estate investing news, education, training and resources to help real estate investors succeed.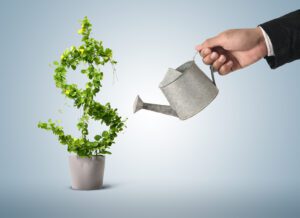 Real estate serves many human needs. Whether you're investing in rental properties or agricultural properties, you're reacting to basic human demands—and agricultural products will ALWAYS be in demand.
In our latest episode, we hear from agricultural investment expert Rachel Jensen about how agricultural investments can take decades to yield profits—but they tend to have an ENORMOUS payoff in the long run, not just for you, but for your posterity as well.
Specifically, we're talking about investing in teak—an extremely valuable hardwood that provides tremendous value and security by mitigating investment risk. It allows you, the investor, to sit back and relax, knowing your investment could grow into serious profit in the long run.
In this edition of The Real Estate Guys™ show you'll hear from:
Your seek-the-teak host, Robert Helms
His teaky-and-cheeky co-host, Russell Gray
Vice President of Sales at Teak Hardwoods, Rachel Jensen
---
Listen
---
Subscribe
Broadcasting since 1997 with over 300 episodes on iTunes!
Review
When you give us a positive review on iTunes you help us continue to bring you high caliber guests and attract new listeners. It's easy and takes just a minute! (Don't know how? Follow these instructions.)  Thanks!
---
Diversifying your personal investment philosophy
When it comes to real estate investing, everything you do has to go back to YOUR personal investment philosophy.
If you're investing, you have to line up liquidity points with your own liquidity needs.
Agricultural investing is NOT the same as investing in residential properties! A property owner and manager is used to monthly cash flow from rental payments.
BUT … trees can't complain! While investing in agricultural properties may not provide a monthly cash flow, it does mitigate many of the risks of traditional real estate investment, including vacancies and turnover costs.
When you invest in agriculture, you have to be able to step back from the idea of monthly cash flow and add a zero to your thinking by calculating the long-term growth of your investment.
Investing in agricultural properties like hardwood plantations provides a myriad benefits that can match needs outside of basic monthly income. These benefits include:
International diversification
Privacy and asset protection
Mitigation of investor risk in MULTIPLE ways
Secure, stable, and sticking around: The ultimate long-term investment
Rachel Jensen, vice president of Teak Hardwoods, was kind enough to pay us a visit to talk about a hardwood investment that's been popular for centuries: teak.
When you think about timber, the first think you might think about is the risks. Teak is different: it's resistant to fire, rot, termites—all the traditional risks to owning what is essentially a giant lot of wood.
It's also an extremely secure investment. During the recessions of 2008, when global markets were shrinking, demand for teak was high—in fact, demand increased by 9.5% during the period, Rachel tells us.
Teak is NOT an investment with short-term payoffs. In fact, teak is best harvested at age 25 and age 60.
It might not be easy to make the transition from working on a monthly or yearly timeline to working on a 25-year timeline. "For those who see the benefits of generational wealth stewardship, it's an investment that pays off," says Rachel.
If you have the patience to wait 25 years for the payoff, you end up with a lump sum of cash at the end of those 25 years.
This is especially important when you consider that tuition could skyrocket by 2030. Teak investment provides security for those who have kids, grandkids, nieces, nephews, or even causes they want to support in the long term.
Growing in fertile land: the benefits of South American teak
Around the world, teak is harvested at a rate of 8-12 times more than it is planted, especially in countries where it's grown naturally. As you can imagine, this is a huge problem.
One area of the world has solved this problem, however: South America.
How? South America provides incentives to investors for reforestation. This is an unbelievable opportunity that provides benefits not only to investors, but to the local community, world economy, and environment as well.
In Panama, these reforestation incentives include zero income tax at time of harvest and zero property tax.
Investing in South American countries provides other HUGE benefits to investors.
Most obviously, investors can diversify their portfolio internationally. Rachel's teak plantations rest in the fertile lands of Panama and Nicaragua.
Investors are also eligible for the Friendly Nations Visa, a residency that's one of the most popular in the world because of its simple requirements and low cost. This visa allows users to get work permits, obtain eventual citizenship, and even move their families to Nicaragua.
How YOU can invest in teak
If investing in hardwood properties is starting to sound pretty darn good, we agree!
How can YOU get started? It's quite simple.
Investors in Teak Hardwood interested in a plot of land in Panama can start with as little of ¼ acre of ownership. The title of a ¼ acre parcel goes for $15,700—investors typically start with two to four parcels.
One benefit of this specific property? The teak trees are already 17 years old, meaning investors get a payoff in just eight years.
This is an incredibly accessible investment, especially for millennials who are willing to look at the big picture. Investors even have access to a five-month, zero-interest payment plan, says Rachel.
As a millennial herself, Rachel says, "I like knowing I don't have to do anything." Teak is what Rachel calls a "peace-of-mind turn-key" investment.
You make the investment, and Mother Nature basically just does her thing—usually with the help companies like Geo Forestal, an experienced plantation management company that manages Teak Hardwood's properties in Panama.
For someone who wants to get in on the ground floor, Teak Hardwood also has a new program in Nicaragua with trees planted just this year. Proceeds start in year 12, when the trees are thinned.
Interested in learning more about investing in this tried and true wood? Rachel compiled a packet of information just for us. Email teak (at) realestateguysradio (dot) com for more information.
Diversification: Security in an unstable world
It's important for investors to think about global issues when they make an investment.
"Currently, there is worldwide pushback against established institutions," Russell reminds us. "This means there is potential for radical, substantial change in coming years."
Investors have many concerns to consider: market crashes, climate change, the collapse of established traditional institutions, disruptive technology to name a few.
In the face of these concerns, teak investment is one way to insulate wealth.
And it's not a time bomb—unlike other agricultural investments, teak has a shelf life. So does coffee.
Robert reminds us of David Sewell, founder of International Coffee Farms. David buys coffee farms and turns them from commodity farms to specialty coffee growers and harvesters. This allows him to narrow his target market and eliminate commodity competition.
He's insulating his wealth from potential dangers by investing smartly and finding a competitive edge.
If you'd like to learn more about investing in coffee, we'd love to provide you with more information! Email coffee (at) realestateguysradio (dot) com.
There's many reasons people are getting off the beaten path when investing—it may take a little more time and diligence, but the path's not as crowded, and the risks are much lower.
If you want to step into the world of agricultural investing, consider investing in your future with a whole week for YOU to talk to experienced agricultural investors and look at investing from a global perspective!
---
More From The Real Estate Guys™…
The Real Estate Guys™ radio show and podcast provides real estate investing news, education, training and resources to help real estate investors succeed.
America Divided…
As much as Americans clamor for a UNITED states and ONE nation under (pick the deity or political leader of your choice)…
From a financial perspective, and in particular in terms of real estate, America is anything but uniform.
And that's GREAT NEWS!
This is why real estate is such an effective investment vehicle… and why so many financial professionals don't understand it.
Real estate is NOT an asset class or a market like financial pros are used to.
Properties aren't uniform. They don't trade in bundles on highly efficient high-speed electronic exchanges.
Every property is different.  The inefficiencies of real estate ARE the opportunity.
Ironically, the headline which triggered today's topic comes from none other than Money:
The One Big Real Estate Trend You Need to Understand in 2017
The opening paragraph says it all…
"Forget a tale of two cities: Extreme housing market fragmentation is now creating different experiences for home buyers and sellers in a wide range of locations and segments." 
News flash…  it's been like that forever.  And it's what geographically diverse investors THRIVE on.
But here's an interesting observation from the article, which reinforces important lessons… some of which we've been commenting on for some time:
"Small homes have seen a much sharper price growth than larger ones…" 
Makes sense.
With both nominal and real wage growth fairly soft, healthcare costs on the rise, and many workers still burdened with student debt… even with crazy low interest rates, it's hard to buy the bigger home.
So although those are largely economic negatives, the consequences don't hit housing equally.
That's because less prosperity lessens demand for HIGH priced properties, while simultaneously INCREASING demand for affordable properties (and markets).
Nice.
Just like the 2008 financial crisis created a BOOM for landlords.  It was primarily the housing speculators who got crushed.
When people lost their jobs and homes, they rented smaller homes and apartments, found new (often lesser paying jobs), and though America become poorer in the aggregate… landlords of the right properties in the right markets became wealthier.
So bad times for the masses doesn't necessarily mean bad times for YOU.
The bottom line is we don't know what the future will bring.
Maybe Trump's policies will make America great again.  Maybe they'll crash the economy.
Maybe Peter Schiff is right (he was right about 2008), and no matter what Trump does… or if Hillary overthrows the vote and claims the Presidency… or if Obama declares himself emperor and refuses to leave… the amount of debt, deficits and promises will eventually overwhelm the economy and we'll get the MOTHER of all crashes.
Yikes.
Just remember… real estate has survived depressions, recessions, high interest rates, currency collapses (yes, 1971 was a collapse), stock market crashes; Presidential assassinations, attempted assassinations and impeachments; hanging chads; AIDS, Ebola, Zirka; civil unrest, Reefer Madness and disco.
You get the idea.
Real estate isn't going anywhere short of a revocation of private property rights or a life-ending collision with an asteroid.
The key is whether YOU and YOUR portfolio will survive.
We'd argue the fat spot in the middle is a safer bet… even though many say the middle class is being wiped out.
True.  But that's only financially.
So instead of owning a big home in the suburbs in a pricey state, the no-longer middle class might need to rent a smaller home in a more affordable market.
And if YOU build a great boots-on-the-ground team in those more affordable, low tax, strong infrastructure markets… you'll be there to meet their needs.
Sure, you could make more money faster playing at the margin… IF you get it right.  And maybe there's some high risk room in your portfolio to play there.
It's REALLY exciting when you buy a property for $500,000 and sell it a year later for $650,000.

But back to our article…
"Inventory has also risen at the higher end of the market, climbing almost 8% for homes in the $500,000 to $750,000 range."
Sure, that's just a data point on a curve.  But it's a trend worth noting.  It says the higher end of the market is slowing down.
We got lots of lessons in 2008.  Many the hard way.  But we got them.
Speculators… people buying at a high price in a hot market hoping to sell quickly to the next guy or pull out free equity with cheap financing… got stuck with underwater properties and negative cash flow.
Ouch.
So we think it's really smart right now to be hyper-attentive to YOUR market selection, team, property, financing structure, CASH FLOW… and maintain some liquid reserves both inside and outside the banking system.
Then pay attention.
If times are good,  the mega wave of Millennials, lower-middle class folks, immigrants attracted by opportunity (assuming we let them in), will all push up into the middle markets and price points.
But… you'll have to work harder to find good deals.
This is where a GREAT local team who LOVES you is awesome.  They'll help you exploit micro-inefficiencies and find great deals at the street level.
And if times are bad… even really bad… then all the folks who are riding high on today's bubbles in the stock market, or have high paying jobs in debt-driven industries, might see the music stop.
They'll move DOWN from the top… into more affordable markets and product types.
But good deals will be plentiful during the transition… just like in the wake of 2008.
Back then, those who had soundly structured portfolios, even if they were underwater, could hold on through the down trough.
And those who were both soundly structured AND liquid could go shopping to ADD to their portfolios at below-replacement cost prices.  Ah, the good old days!
As investors, we're thankful the market isn't level.  The schisms are where all the opportunity is.
Best of all, it's guilt free profit.  
Because the only way you really succeed in income property investing is by collecting a portfolio of properties you're committed to maintaining, and collecting a portfolio of tenants you're committed to serving.
In other words, you do well by doing good…and we hope you do.
More From The Real Estate Guys™…
The Real Estate Guys™ radio show and podcast provides real estate investing news, education, training and resources to help real estate investors succeed.