If you earn, save, borrow, invest, or denominate wealth in dollars, this CNBC headline might concern you:
Comments from readers showed people were confused …
"Why being long the US dollar is 'very very dangerous' right now" … what the hell does that mean?"
"1st prize for ambiguous headline"
This commenter feels trapped …
"All Americans are long on the Dollar. There is no other place to be right now."
As we often say, mainstream financial news and its readers tend not to understand real estate investing. Conversely, many real estate investors get confused by mainstream commentary.
So let's break this down for real estate investors …
Being "long" just means you own it.  If you're long a stock, you own it for the long haul.  You think its future is bright.
Being "short" means you've sold it.  With stocks, "short selling" is borrowing a stock you don't own to sell at today's price.
You're betting the stock will go down, so you can buy it back cheaper later to pay back the broker you borrowed it from.
It may seem weird to sell something you don't own.  But it's not any weirder than spending money you don't have.  People do that all the time.
So "long" the dollar is holding cash or dollar denominated bonds.  Being a bond holder is basically the same as being a lender.  You lend dollars and accept dollars in repayment.
Borrowing is being short the dollar.  You'd rather "sell" (i.e., spend or invest) dollars today at today's value … and then pay back later with cheaper (inflated) dollars.
So if you think the dollar will get stronger over time, you'd pay off debt and save cash.
This chart might influence your opinion:
Source: https://fred.stlouisfed.org/series/CUUR0000SA0R
If you think the dollar will continue it's 104-year slide, you'd "short" the dollar … by borrowing and converting dollars into real assets.
The author of the subject article is clearly bearish on the dollar.  He thinks it's "very, very dangerous" to be long the dollar.
So the commenters who complain the headline is ambiguous or confusing simply don't understand history … or the concepts of long and short.
And the comment that "all Americans are long the dollar" and "there's no place else to be right now" isn't accurate either.
Real estate can be a great way to short the dollar.
Using a purchase or cash-out mortgage, you can leverage the income from a rental property to borrow (short) dollars with a mortgage.
Just pay attention to cash flow and the spread.
If you can borrow money at 5% and buy a property cash flowing at 8%, you're earning a 3% spread on the borrowed money. Nice.
For liquid savings, you can use other currencies, precious metals, Bitcoin, or other highly liquid dollar alternatives.  You don't need to save dollars just because you earn them.
Real estate is also awesome because you can "straddle" … basically going long and short at the same time.
To straddle using real estate, you'd use a cash out mortgage (debt) to short the dollar.
Let's say it costs you 6%, which would be deductible in most cases (check with your tax pro).  So your net cost might only be 4%.
You can go long the dollar by lending the loan proceeds against a high equity property at 9%.
Now, you're long and short equal amounts at the same time.  You've got a positive spread (9% income against 4-6% expense) and positive cash flow.
Plus, the loan you made is backed by a property you'd be happy to own if the borrower defaults.  High equity and good cash flow.  If there's not, you shouldn't have made the loan to start with.
Now, you're prepared for a strong or falling dollar.
Think about it.
If the dollar falls (inflation), you're in good shape.
Inflation causes real assets and income, like real estate and rents, to go up in dollar terms.  Meanwhile, your debt and debt service remains fixed.  You win.
Meanwhile, even though you're long the dollar with the loan you made, the cost of the funds (your debt) is fixed.  So you're fixed on both sides.  You're even.  And with a positive spread, you win.
Plus, inflation causes the property you loaned against and the income it produces to go up in dollar terms.  So the loan you made is safer because the collateral got better.  You win.
But what if the dollar gets strong?
First, let's define "strong."
There's "strong" compared to other currencies, like what's been happening over the last few years.  That's very different than "strong" in terms of purchasing power and against real assets.
The former is relative strength.  The latter is REAL strength.
Recently, the dollar has gotten strong relative to other currencies.  Yet real estate and rents both went up.  A relatively strong dollar didn't hurt real estate.
It would take REAL dollar strength to push down the dollar-denominated price of real estate and wages. That's REAL deflation.
MAYBE that could happen.  But imagine the reaction of the Fed, the politicians, the banks, and the voters, to falling real estate prices and wages.
You don't have to imagine.  We all know… because it's what happened in 2008.  They pulled out ALL the stops to reflate everything.  They had to.
That's because the banks hold trillions in debt, and the federal government owes trillions.  Inflation serves them both best. They're scared to death of deflation.
That's because banks need property values to hold or increase … otherwise, upside down borrowers walk.  Banks fear holding non-performing loans against negative equity properties.
And no one's more motivated to pay back cheaper dollars than the world's biggest debtor, Uncle Sam. Debtors LOVE inflation.  It makes their debt easier to pay.
So … the long and the short of the dollar is it's that it's probably better to be short for the long haul. And nothing lets you do that better than leveraged income producing real estate.
Until next time … good investing!
---
More From The Real Estate Guys™…
The Real Estate Guys™ radio show and podcast provides real estate investing news, education, training and resources to help real estate investors succeed.
Generally, the harder a property is to find, the better it will be. But finding hidden properties means playing an insider's game.
The key to finding properties in a high-demand market is developing your own deal flow from people with unique access to information.
Relying on the same information sources everyone else relies on means you get deals that have been picked over … and these aren't the tasty kind of leftovers.
When the market is hot and demand is high, you want sellers and contacts who'll come to YOU first.
In our latest episode, we share tips and techniques for how to get your unfair share in a saturated market, all through building relationships with insiders.
Our expert guest, John Larson, manages multiple turnkey real estate purchases each month in one of the nation's hottest markets. You'll hear from:
Your ahead-of-the-game host, 

Robert Helms

His gaming-the-system co-host, 

Russell Gray
Managing director and partner at American Real Estate Investments, John Larson
---
Listen
---
Subscribe
Broadcasting since 1997 with over 300 episodes on iTunes!
---
Review
When you give us a positive review on iTunes you help us continue to bring you high caliber guests and attract new listeners. It's easy and takes just a minute! (Don't know how? Follow these instructions).
Thanks!
---
Relying on relationships
John Larson is a managing director and partner at American Real Estate Investments (AREI), where they buy and sell properties in one of the hottest single-family housing markets in the nation. Dallas!
Because of steep population growth that shows no signs of stopping soon, Dallas is a market in heavy demand. It's easy to lease properties and keep them leased, which is a big plus for investors.
But high demand also means a high saturation of investors. We asked John what it takes to be successful when lots of people are after the same properties.
He told us that success is all about two things: your relationships and your consistency.
First, relationships. John's assembled a team of pros whom he trusts to do most of the heavy lifting before they even make a bid on a property.
Dallas has a housing auction once a month. Before the auction, John's team gets a list of the properties up for sale and researches each one to identify properties that work for them.
When John and his team show up at the auction, a good chunk of the properties listed don't show up.
John is very careful about sticking to a pre-identified target price and not overpaying for properties, so his team often ends up with only a small handful from the original list of forty or so.
Acquiring even one good property at a decent price takes hours of work and investigation, so having a team that knows what they're doing is a HUGE asset for John.
John's emphasis on relationships doesn't stop with his team. If you go to any real estate networking event in the Dallas area, it's pretty much a given that you'll find John or someone from his team there.
John says this persistent networking has netted him connections with agents who have their hands on all kinds of properties.
We asked John why anyone would want to sell to an investor instead of an owner occupant who is willing to pay a higher price up front.
His answer? Eight out of ten investors he works with at AREI come back and buy another property. In the end, John's entire business model comes down to relationships.
Cutting costs with consistency
Consistency is also key to John's success. John and his team always use the same buying strategy: they buy with cash and close quickly.
They've identified a niche in the housing market and don't generally stray from it … single-family properties in middle-class neighborhoods that lease for about $1,600 a month.
This is a sweet spot that John's found works best in terms of finding trustworthy tenants who will pay on time, treat the property well, and stay long-term.
Last year, John also brought his property management team in-house. By doing so, he reaped multiple benefits.
Just to name a few, he now enjoys economies of scale, targets maintenance and management to a certain demographic, and buys materials in bulk.
John's also been working with the same repair and maintenance crew for over five years. He takes care of them, and they know he'll give them a constant stream of new work.
Basic tweaks and techniques like these allow John to make his properties more attractive—and thus more profitable—every year.
Finding hidden inventory
Many new investors start their investigation efforts by making a beeline to an MLS (multiple listing service). Although checking out what's on the MLS isn't necessarily a bad place to start, John warns that most inventory on the MLS will be picked through.
"All of our good opportunities are off market," John says.
What needs to happen for John and his team to find that hidden inventory?
Well, first, investors need to know what they're looking for, be financially prepared, and able to make decisions quickly once they find an opportunity.
Most importantly, they need to form the right relationships.
John has built a team of experts that is constantly in tune with the market—which isn't too hard when AREI's volume of purchases reaches into the hundreds.
For new and less experienced investors, John recommends they do their research … a lot of it. Before investors come to AREI, John asks that they research the market and make sure they understand exactly what they're investing in.
And he recommends investors make sure they're financially prepared. The best investors are the ones who know exactly what they want and what they can afford.
It's these trusted and trustworthy investors like these who benefit from the properties people like John can acquire.
If you're interested in more tips on succeeding in a crowded market, John has written a booklet called Hot Tips for Hot Markets.
And, a heads up: John is holding an investor workshop and tour in April. Participants will get to meet John and AREI's investment coordinators, acquisitions team, and even some of the lenders AREI works with. They'll also get to see how AREI professionally manages and renovates properties and get a good feel for how the Dallas market works.
Gaining access to the insiders' club
Lots of beginning investors might read a book, attend a seminar, Google some information, maybe even visit a potential market.
John and investors like him are ahead of the game—they're going to exclusive auctions and getting listings from short-selling agents. In short, they have access to inventory that no one else has even seen.
Can you work your way up? Yes. But it does take time to become part of the insiders' club.
If you're willing to put in the work, start by being prepared. Really do your research and get educated about your market. Then assemble your team. Use the example of John and other successful investors to guide you.
If you're not willing to put in the time, but you do want to invest, start by finding someone like John who has access to hard-to-find inventory.
Building a relationship with someone who knows what they're doing can be beneficial on both ends of the equation. An investment organization will get a dedicated buyer … and buyers will get better deals on properties not available to the public.
The key, on either side of the equation? Be prepared. Get educated. Form stellar relationships. And then take action.
Next week on the show, we'll talk about financing multi-family properties. AND, we'll introduce a pretty amazing new program.
Until then, go out and make some equity happen!
---
More From The Real Estate Guys™…
The Real Estate Guys™ radio show and podcast provides real estate investing news, education, training and resources to help real estate investors succeed.
The "Make America Great Again" freight train keeps on rolling along…
Of course, some people think America was already great.  So they see all this rhetoric as just politically motivated hyperbole.
Others think America was never great and now just got a whole lot worse.
Then there's those who think America used to be great in some bygone golden age, but has now somehow lost her way and is in need of a savior…or at least an extreme makeover.
There's probably some truth in all views.  But we think they all miss the most important point …
Whose job is it to make America (or any society) great… again or for the very first time?
As real estate investors, we care about economics, demographics, trends, and all the various macro-winds that blow around our investment vehicles.
Our goal is to avoid headwinds and catch some tailwinds.  Life is just easier with the wind at your back.
So is Donald Trump going to make it better … or will he make it worse?
Yes.
Just like Presidents Obama, Bush 2, Clinton, Bush 1, Reagan, Carter, and every other President going back as far as you'd like to go.
Some people did better.  Some people did worse.
But how can that be?  How can different people produce dramatically different results in the SAME economic and political environment?
We hope the answer is obvious…
It's individual choice … and individual action.  Emphasis on individual.
Each individual decides how to respond to external forces.  Challenges and opportunities are ALWAYS present. Which do YOU see today?
We've been guilty of missing opportunities because we were fixated on some problem over which we had NO control.
So instead of acting on what we did control, we wasted precious time, energy and focus on complaining… fretting over being stuck (in our own minds) by things we didn't control.
Dumb.
Meanwhile, other people were busy taking effective action … using what they had, doing what they could, and seizing opportunity abandoned by other people paralyzed with fear, uncertainty, and doubt.
Robert Kiyosaki and his investing partner Ken McElroy were AGGRESSIVELY buying real estate in 2009 … when most people were afraid and angry at corrupt banks, misguided government policies, corporate greed, and irresponsible borrowing.
Was it justified to be angry at the people who played a role in imploding the mortgage and real estate markets?
Sure it was.  We were.
And it's certainly totally reasonable to be outraged when bad actors get bailed out … while the honest, responsible people who played by the rules get nothing.
But if all you are is scared and mad, you miss out. Fear and anger don't make you money.
And here's the bigger perspective …
An economically healthy nation consists of a collection of economically healthy states, which consists of a collection of economically healthy individuals.
Which are YOU?  And which do YOU control?
Each of is part of a nation, a state, a community.  But each of us are individuals.  We can only control ourselves.
It's not selfish to focus the bulk of your attention and energy on your own financial well-being. We'd argue it's your civic duty.
In the safety briefing on an airplane, you're told if there's a drop in cabin pressure, put YOUR oxygen mask on FIRST.
Why?
First, so YOU aren't a burden on others. And next, so you can help others.
Yelling about how awful it is that the cabin lost pressure … and how stupid the pilot is … or how irresponsible the plane manufacturer is … while all that may be true … none of it helps.
What helps is YOU taking care of yourself FIRST. Doing what needs to be done.
First, don't be a burden.  Next, create opportunity for others.   When each individual does this, the whole (family, community, city, state, nation, world) is greater.
So no matter how you FEEL about what's going on in the world, remember… you probably have virtually no control over it.
Does that mean it's "fair"?  That everyone is dealt the same hand?
Of course not.  Every real estate investor knows every single deal is different.  Every day is filled with diversity of circumstances.  Real estate investing is FAR from a level playing field.
We're not saying fair play, equal access and the things society strives for aren't important.  They are.
They're just out of your direct control.
The surest path to making America (or wherever you are) great, is to take what the externals give you and find ways to make yourself great.
If enough people do that, America and the world WILL be greater … one person at a time.
For centuries, real estate has been a predictable wealth builder for average people … when they have the freedom to own it.
From that standpoint, most of us have hit the lottery. Most of us live where we have the lawful right to own real estate.
And no matter where you live, if you have that right, your country is already great.  At least great enough for you to become great.
Could it be better? Sure. And a great way to start is for YOU to own more properties that are profitable.
We're not saying you shouldn't call out injustice or stand up to tyranny.  Of course you should … no matter where you land on the political or philosophical spectrum. Every voice has a role in the symphony of public discourse.
Just remember the airplane. The MOST important thing is for YOU to stay healthy and strong.  That's your first and most important contribution to the greater good. Real estate investing is a GREAT way to do it.
Until next time … good investing!
More From The Real Estate Guys™…
The Real Estate Guys™ radio show and podcast provides real estate investing news, education, training and resources to help real estate investors succeed.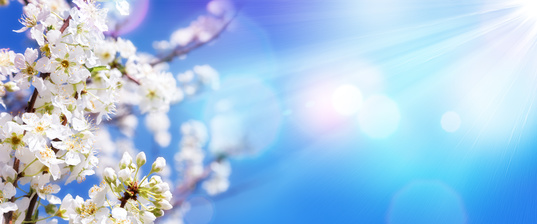 Just six weeks into 2017 and it seems there's sunshine everywhere.
In fact, according to a recent article, Fannie Mae's chief economist Doug Duncan told a group of financial professionals he sees no recession in sight.
The Naples Daily Times reports Duncan's team "forecasts economic activity in the U.S. will grow by a conservative 2 percent this year."
Duncan is quoted as saying, "From a housing perspective, I think there will be strong growth."
Nice.
We can't wait to chit chat about this with Doug during our upcoming Investor Summit at Sea™.
And we REALLY can't wait to hear the conversation between Doug Duncan, Peter Schiff and Robert Kiyosaki… since ALL THREE will be together with us on the Summit.
After all, both Peter Schiff and Robert Kiyosaki are notorious for their warnings about the 2008 financial crisis.  You can watch the skeptical reporters talking with Peter here and Robert here.
Of course, time proved Peter Schiff and Robert Kiyosaki to be right.
Today, both Schiff and Kiyosaki, along with new Summit faculty member Chris Martenson (The Crash Course and Peak Prosperity), think a BIGGER crash is coming soon to an economy near you.
We don't know who's right.  But by the end of the Summit, we'll have a MUCH better idea about what each believes and why.   So stand by… or join us and hear it first-hand.
Meanwhile, it seems the stock market sees lots of sunshine in the future … and maybe even a unicorn or two.
You may have seen these recent Reuters headlines:
World stocks head towards record high
So even if you're a die-hard real estate investor, it's tempting to peek over the fence and flirt with the idea of stashing some cash in stocks.
In fact, we received an email from a listener recently… which we'll probably take up on a future edition of Ask The Guys.
The listener is being pressured… er… encouraged by their stock broker to "rebalance" some real estate equity into stocks.
Good idea?
Maybe.  But we're guessing most individual investors are naïve to some of the smoke and mirrors surrounding stock prices.
That's risky.  Because when you're in a game with highly skilled players but have little understanding of the rules, the chances of you coming out on the losing end are higher.
So whether you're in stocks or thinking about it…. or are a committed real estate investor trying to help giddy stock investors move some of their paper profits into real estate…
We came across a useful piece that helps illustrates a hidden danger in stock investing.
As you read the below excerpt from this blog post by Dave Kranzler at Investment Research Dynamics, ask yourself if it's likely… or even possible… for a similar problem to exist in real estate…
"Panera Bread stock is a text-book example of the insanity in the stock market right now. PNRA announced earnings yesterday and 'beat' the Street.  But here's a synopsis of its numbers:
System-wide same store sales [SSS] increased just .7%
Franchise SSS dropped 1.4% (franchised stores are 55% of the store base)
Operating margin dropped 40 basis points
Net income in Q4 dropped $22.8 million from $24.7 million in 2015
Company bought back nearly $400 million in stock during 2016
It just issued another $200 million in debt
If it wasn't buying back shares, it would not have needed to issue that debt. 
The share buybacks make the EPS [earnings per share] look better but the net income of operations fell quarter over quarter and year over year.  
That's how PNRA 'beat':  financial engineering because its net income declined quarter over quarter (2016 vs. 2015) and year over year.
For that, PNRA stock is UP 8.4% today.  
A $4 million year over year drop in net income has generated a $400 million one-day jump in PNRA's market cap."
Did you follow all that?  If so, good job!
If not, then does it make you feel just the slightest bit out-gunned when stepping into the Wall Street casinos?
Take a breath…
Now what about real estate?
Is it possible for a property with declining income to go UP in price?
Yes.  Never underestimate the bubble forming power of dumb money.  But it's a LOT harder for self-serving actors to game real estate.
That's because real estate is MUCH more transparent to a buyer than stocks.
There's simply fewer, if any, places for sophisticated "financial engineering."
Think about it.
The value of a property isn't manipulated through the issuance or buyback of shares.  The price is the price.  You can see it.
The property's income is based on gross rents, which are EASILY benchmarked against similar properties.  Ditto for expenses.
So NOI (Net Operating Income) is fairly easy to accurately estimate… and REALLY hard to effectively manipulate and obfuscate.
There's a lot more to say about why real estate is arguably safer and more suitable than stocks for real wealth building for the average person.  But we'll save those thoughts for a future episode of the radio show.
For now, here's the bottom line …
Even smart people look at the same circumstances through different lenses … so they draw different conclusions.  Time will tell who's right or wrong.
You can learn a lot when you listen to smart people discuss and debate their positions.  And you should.
High stock prices aren't the litmus test for a strong economy … or even the success of an individual company.  Stock prices can be, and often are, manipulated.
Real estate is arguably a safer, more understandable, and more suitable for long term wealth building vehicle for average people… even if they don't know it yet.
The BEST news is that real estate moves slowly, so there's usually plenty of time to respond to changing circumstances… IF you're paying attention.
That's why we seek out smart people like Doug Duncan, Chris Martenson, Peter Schiff and Robert Kiyosaki….and why we share them with you.
Until next time… good investing!
More From The Real Estate Guys™…
The Real Estate Guys™ radio show and podcast provides real estate investing news, education, training and resources to help real estate investors succeed.
Success in real estate is all about making the right deals. And making the right deals is an art and a science.
Of course, there are processes, vetting, checklists … and these are important. Properly vetting your deals can save you heaps of trouble.
But the art of real estate investing and syndicating comes down to your ability to read the market on a macro level and evaluate the big "compared to what."
As in, compared to all the things I could invest in, why is this particular market, product, or team worth it?
Listen in as we learn from wildly successful John Bogdasarian, president of the Promanas Group, share his unique strategy for finding (and funding) great deals.
In this episode of The Real Estate Guys™ show you'll hear from:
Your find-and-fund host, 

Robert Helms

His fine-and-fun(?) co-host, 

Russell Gray

President of the Promanas Group,

John Bogdasarian
---
Listen
---
Subscribe
Broadcasting since 1997 with over 300 episodes on iTunes!
---
Review
When you give us a positive review on iTunes you help us continue to bring you high caliber guests and attract new listeners. It's easy and takes just a minute! (Don't know how? Follow these instructions).
Thanks!
---
Success from small and simple beginnings
Like many investors, today's guest started out small. Everyone starts somewhere, right?
When John Bogdasarian graduated from the University of Arizona with a Spanish degree, he quickly realized that there weren't a lot of jobs around for Spanish majors.
He found a job with a local area developer, Don Chisholm, who introduced him to the world of real estate.
John discovered he thrived in the real estate world, quickly obtaining a real estate license and then a broker license.
Unlike his experiences in the past with school and other jobs, John discovered that working as a broker on a commission-based structure was perfect for him.
When John started investing himself, he didn't start out with a huge chunk of money.
In fact, he started out with only $5,000.
He put that money down on his first condo and turned it into almost $20,000 within several months.
Seeing that money come in made him feel like a million bucks. Emboldened by his success, John went through a long period of acquiring single-family homes.
When his equity got tied down, John started doing zero-down deals. He says he was fortunate to have landed in a market that was appreciating rapidly at the time.
Although John wouldn't advocate that new investors take the route he did, we recommend new investors pay attention to where John started out.
In John's own words, "You don't need money to earn money in real estate."
Once John started bringing in cash for himself, he realized the next logical step was syndication.
That's why John founded the Promanas Group.
John aligns himself with people and developers who have good properties but little experience or low funds. He's passionate about finding situations where he can create value for developers and investors.
Deciding deals based on situation
We asked John how he picks his specialty in a market with lots of asset classes.
John told us his decisions aren't driven by asset type or geography.
Instead, they're driven by situation. John knows the best deals happen when he understands something about the market that others don't and takes advantage of it.
Because John makes decisions based on situation, he hasn't locked himself into a particular product type … which is especially important because the most popular product types tend to come and go.
For example, since 2009, the Promanas Group has moved toward funding development deals because the market cycle has been changing.
Even though he has been moving away from buying new properties, John told us he still thinks "it's a very good time to build in some markets."
John ran us through the process he goes through with his associates at the Promanas Group to make a deal happen. This is what they do for EVERY deal:
Start macro: study national real estate trends, debt markets, and evaluate the current real estate cycle. Get a good feel on what's happening in general.

Hone in on an area itself—just to keep an eye on things. Check out the demographics: employment rate, demand for housing, etc.

If an area checks out, hone in further. Evaluate the neighborhood a property resides in, the block, everything down to whether the building is on a corner or what the parking is like.

Check everything. Verify that demand is there. Verify the numbers. Visit the site and check it out in person. Vet the land itself, the architect, the builder.
John doesn't do all this by himself, of course. He estimates it takes a team of four 100 hours to do the proper vetting before he commits to a deal.
He also had a realization early on—in order to really get that passive income coming in, to "do the work once and get paid forever," he needed to develop relationships with developers instead of relying on one-off deals.
For John, making a new deal is decidedly NOT sexy. As Robert puts it, "Real estate can be as exciting as watching paint dry" … and that's the way John prefers it.
"At the end of the day, real estate should be boring because boring makes money," says John.
Rather than about flashy numbers, real estate success is about sticking to the basics to create predictable cash flow, vetting the numbers, checking the boxes, doing due diligence, educating yourself, and creating strong relationships.
Interested in getting John's checklist for vetting a deal from the ground up? Send us an email at vet@realestateguysradio.com.
A unique (and fail-proof) syndication model
When John first started syndicating, he told us he was doing one-off deals like everyone else.
John had put together a handful of deals when he realized that some of the investors in his first deal had pulled out. One investor in particular was his Aunt Barb.
So John called up his Aunt Barb to ask her what was going on. She told him that she didn't invest because John had all her money.
John started to panic. "I didn't want that much of someone's money." What if one of the deals he'd made didn't work out?
That's when it hit him … instead of having people invest in multiple individual deals, he needed to pool all those deals together under a parent company.
That's what he does today. With the Promanas Group, John will make 30-35 acquisitions funded by around 300 investors. Each individual deal is held in its own sub-entity under a parent company.
When 100% of their invested capital plus their preferred return has come back, then the company liquidates its development deals and sends cash out to its investors.
Share prices for John's secondary investment fund are $100,000, with the option to buy half a share for new investors.
Investing this way has led to many bonuses, John told us:
Instead of reporting on 30 different deals to 30 different ownership groups, John can send one report to one group of people.

Reserves are pooled across all assets, meaning any one to three deals could implode completely and the overall fund would still be just fine. A pool structure diversifies risk.

Deals that underperform—and John has only seen one or two—can be fixed. John can often solve temporary setbacks with individual investments just by being patient.
"I used to try to be all things to all people, but that doesn't really work," John told us. Through trial and error, John's found a method that DOES work—and works well.
One key element? 100% transparency. Along with the detailed report he sends to investors, John puts together hard data for anyone who asks. References, bank statements, closing documents, inspection reports, contact information for loan officers … you name it, and he's probably shared it.
Another key element? By deciding deals based on situation, John can say yes to every project that fits the right criteria. He can also make strings of deals with the same developers instead of relying on one-off deals.
Secrets of successful syndication
Successful deals are driven by a set of ideal circumstances driven by moldable factors, big and small.
To take advantage of those circumstances, you have to look for big macro trends.
And instead of getting pigeon-holed into one market or product type, you have to go where the opportunities are, then hire people experienced in that particular niche.
That's right … you can't do it all yourself. We're big fans of getting educated, but the fact is, you simply can't understand every facet of real estate investment alone.
People like John don't know everything. They've just learned how to vet deals and team members and acquire people who are EXPERTS in what they do.
What makes you a successful investor or syndicator in the long run is not your expertise in the specifics, but your expertise in putting the pieces together so you can see the big picture.
Want to meet John in person? In our upcoming event, we'll share the secrets on how you can do bigger deals as a syndicator, and how to invest passively with a syndicator.
Now, go out and make some equity happen!
---
More From The Real Estate Guys™…
The Real Estate Guys™ radio show and podcast provides real estate investing news, education, training and resources to help real estate investors succeed.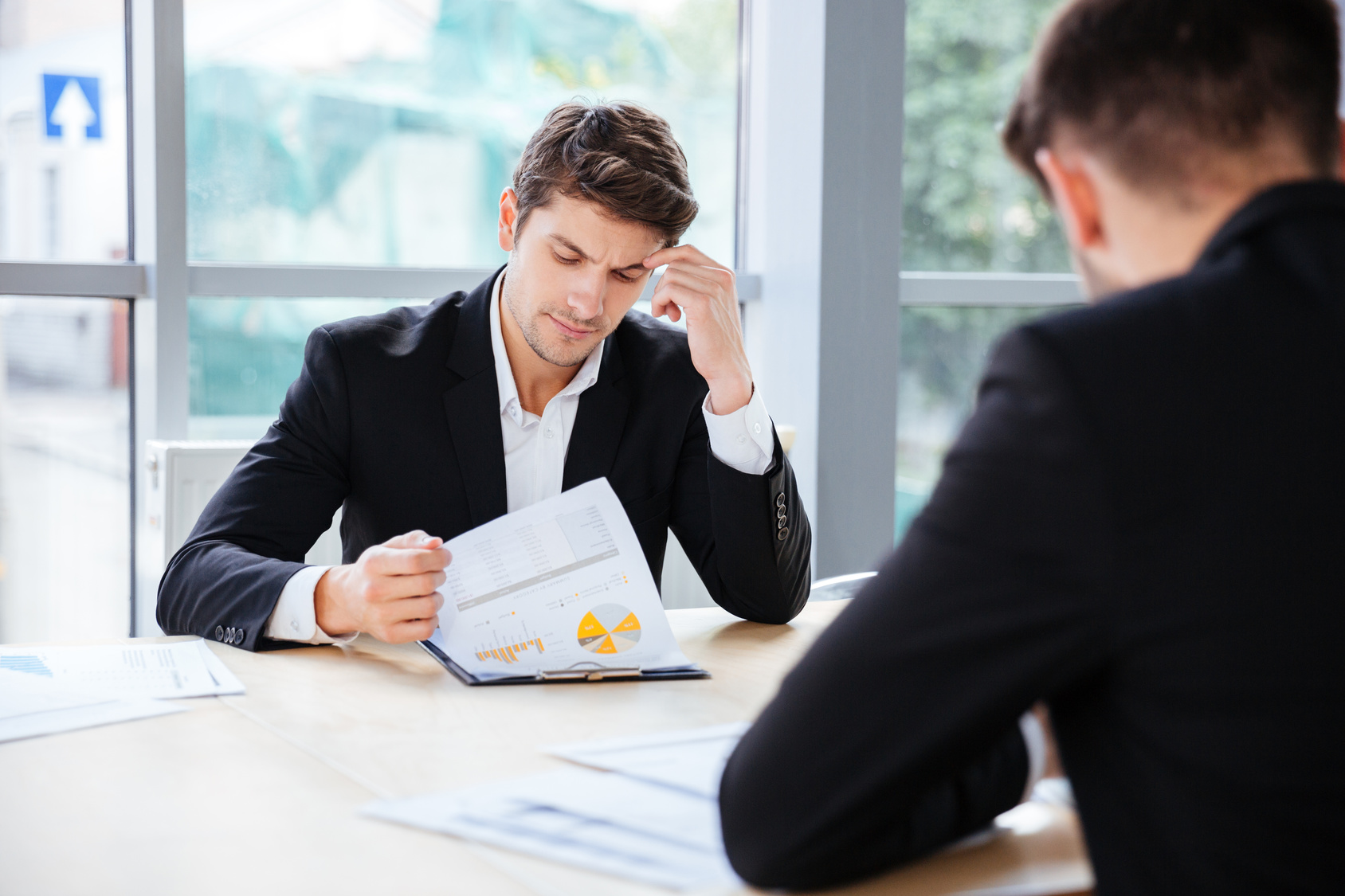 If you've been listening to our show the past few weeks, you may have noticed a trend.
Robert Kiyosaki talked about a pending market crash. Ken McElroy talked about sitting at the top of the market and not buying.
We want YOU to know that when we bring guests on the show, we don't have an agenda. We let our guests discuss what they feel is most important at the moment.
Our guests are pretty smart. So when a pattern emerges … we take it seriously!
That's why in this episode of the show, we talk about how to navigate market cycles and stages.
Good investors don't lose their cool in a crisis … and with the possibility of market lows around the corner, we want you to be prepared.
So to help you, we brought in a special (and very qualified) guest … Rod Khleif, a successful investor who's weathered some storms himself but came out on top.
In this episode of The Real Estate Guys™ show you'll hear from:
Your captain on the economic seas, 

Robert Helms

His calm and collected(?) co-captain, 

Russell Gray

Multifamily investor and philanthropist

Rod Khleif
---
Listen
---
Subscribe
Broadcasting since 1997 with over 300 episodes on iTunes!
---
Review
When you give us a positive review on iTunes you help us continue to bring you high caliber guests and attract new listeners. It's easy and takes just a minute! (Don't know how? Follow these instructions).
Thanks!
---
A primer: market stages, market cycles, and levels of competence
Every investor is sailing their own ship in the economic ocean. As ship captain, you have to analyze multiple variables … the winds of change, the various currents.
Market cycles and stages are the currents you sail in. These currents don't always move in sync. In fact, they rarely do.
So being a smart investor means keeping a handle on multiple variables at the same time. And keeping your cool when the currents are rough.
In order to stay in control, though, you have to know what's going on under your feet. You have to be able to identify and analyze market stages and cycles.
A quick review of market stages:
Stage 1: Growth. An area is expanding.
Stage 2: Equilibrium. Land is developed, buildings built—an area is at its prime.
Stage 3: Decline. Signs of use increase; the area of favor changes.
Stage 4: Revitalization. New businesses/occupants bring new growth to an area.
Market stages are NOT the same as market cycles. These stages and cycles happen at the same time.
Successful investors will be able to see and analyze the threads of every individual stage and phase their market is going through.
A quick review of market cycles:
Phase 1: Recession. The market bottoms out, prices are down, people are selling.
Phase 2: Recovery. The volume of sales increases, although the price point may still be low; occupancy increases.
Phase 3: Peak. Capital is available, demand is high, occupancy and rents are up.
Phase 4: Contraction. The market heads toward recession again. A sign: rents may remain high, but occupancy starts to waver.
In the real world, markets are both interlinked and independent … but more often than not, they're independent of each other.
This means YOU have to learn to read the signs to know when a market will contract or expand.
If you miss the signs, getting knocked out doesn't mean you're permanently out of the game. It can be a wakeup call that helps you become a more competent player.
Every real estate investor goes through the four levels of incompetence. A quick review:
Level 1: Unconscious incompetence. You're incompetent and you don't know it
Level 2: Conscious incompetence. You get a wakeup call—you know you don't know everything, but you're still fumbling in the dark.
Level 3: Conscious competence.  You get around the right people, educate yourself, work hard, build expertise in your field.
Level 4: Unconscious competence. After a lot of work, you get so good at the game you don't even have to think about what you're doing.
Worth noting … you can't get to Level 4 without going through the first three.
The future contains both great times and terrible times.
It won't always be sunshine and roses. But if you stay in the game, you'll witness both the downs AND the ups—and learn from them.
Remember, "A bend in the road is not the end of the road unless you don't make the turn." Our guest today is someone who DID make the turn when the road turned sharply—and unexpectedly.
Rod Khleif: From humble beginnings, success … and failure
Rod Khleif will tell you himself that he came from humble beginnings.
He got his start in real estate after he watched his mother buy a house with her hard-earned babysitting money … and make an easy twenty grand, just by sitting on it for a couple years.
He started out by buying houses … 500 in Denver, a few hundred in Memphis, and finally around 1,300 in Florida. That's right … at one point Rod owned over 2,000 houses!
And then the housing bubble burst in 2008, and Rod lost almost everything.
Rod realized he had been so focused on the VALUE of his properties that he had neglected CASH FLOW.
But that's when he noticed … despite a rocky market, his multifamily properties were actually doing okay.
They contracted, sure, but they weathered the storm.
Rod estimates he lost about $50 million that year, but today, he calls the experience a "seminar."
Sure, it was very painful. He thought he was set for life! But he's learned that his biggest failures can also be his most valuable lessons.
Handling failure with positive psychology
When Rod first tried to make sense of what had happened to him, he turned to the advice of life coach Tony Robbins.
Robbins says that only 20% of your success is due to the actual mechanics. The other 80%? That all depends on your mindset.
Rod took this advice to heart. He started making goals, and equally important, visualizing his goals.
He recommends a few simple steps for those who want to achieve success:
First, have clear and concise goals. Write them down! Rod recommends starting with four one-year goals.
Next, write down your WHYs. Why are these goals an absolute must? And why is not failing important to you? "People will do more to avoid pain than gain pleasure," Rod reminds us. Use your emotions here!
Third, VISUALIZE your goals. Get a picture of what you want and put it somewhere you'll see it every day.
Rod says it was this process that ultimately got him through the hard times of 2008. He knew his ultimate goals … and he put all his energy into them.
It was only through focusing on the positive that Rod was able to deal with the negative.
Like Tony Robbins say, where your focus goes, your energy flows.
Finding fulfillment through positive philanthropy
Rod's ultimate fulfillment didn't just come from rebuilding his portfolio.
He had a realization one day while he was lounging in his dream house, which he'd built for himself with his earnings: he'd built a "testament to his ego" but hadn't made a meaningful difference in others' lives.
Even though he'd achieved his main goal in life, Rod realized there was a difference between the science of achievement and the art of fulfillment.
He asked himself, "How can I add value to my life?"
Today, Rod is a major philanthropist. His foundation, "The Tiny Hands Foundation," has provided meals, toys, and school supplies to over 45,000 children.
He encourages every investor to find a way to focus their energies outward. Happiness, he says, comes not from money, but from fulfillment.
The magic of multifamily housing
Not only is Rod a successful investor and philanthropist today, but he's also an author and podcast host himself. He coaches investors on creating lifetime cash flow from multifamily housing—the investment he's been most successful with.
We asked Rod why multifamily housing works so well for you.
Rod told us the main reason was logistics.
Having standardized apartments in one location makes everything easier: maintenance work, showing apartments, even dealing with vacancies.
And if you're just starting? Consider a duplex or four-plex. These properties are considered residential—that means residential financing, too!
No matter what, though, take action. By all means, write your goals down, get educated—but then go out and do it.
Interested in learning more from Rod about multifamily properties? You're in luck! Email rod (at) REGR (dot) com for your free copy of his book, How to Create Lifetime Cash Flow Through Multifamily Properties.
Success is a journey
We think Rod's a great role model. We especially admire his ability to talk about his mistakes and rough patches openly.
His success—and your success—ultimately comes down to your ability to manage your psychology and find ways to thrive during a downturn.
Rod realized, like great investors do, that success is a journey and the outcome isn't ever entirely dependent on your actions.
He kept moving forward, even at his lowest. We encourage you to keep moving forward … no matter what!
---
More From The Real Estate Guys™…
The Real Estate Guys™ radio show and podcast provides real estate investing news, education, training and resources to help real estate investors succeed.
We've heard some chatter in the news about regulations restricting travel.
Apparently, China's restriction on the movement of capital is affecting global real estate markets.
But don't just take our word for it.  Check out this January 26 Bloomberg headline …
China's Army of Global Homebuyers is Suddenly Short on Cash
"China's escalating crackdown on capital outflows is sending shudders through property markets around the world."
This highlights a point we've been making for quite some time … China's growing global financial influence has Main Street ramifications.
Consider this Bloomberg article from late last year …
World's Biggest Real Estate Frenzy Is Coming to a City Near You
"Welcome to ground zero for the world's largest cross-border residential property boom. Motivated by a weakening yuan, surging domestic housing costs and the desire to secure offshore footholds, Chinese citizens are snapping up overseas homes at an accelerating pace."
"In the U.S., they're increasingly searching for properties in Houston, Orlando and Seattle, which displaced San Francisco in the first quarter as the third-most viewed U.S. market on Juwai.com, a Chinese search engine for offshore real estate."
Now let's put the two articles together and marry them to some other thoughts and observations.
First, these are just reports.  They're the START of your investigation, not the conclusion.
The facts you uncover aren't by themselves "good" or "bad."  They're just information.
What the information means to YOU depends a lot on how you're approaching your investing.
If you're flipping in Houston or Orlando, you might be riding a hot market wave driven by Chinese demand … whether you know it or not.
But if the Chinese demand is receding, you could get caught.  That would be bad.
So perhaps you'd want to reduce your exposure … and only flip houses you could afford to hold until the market got hot again.
On the other hand, if you're a long-term income investor, you might think it's GREAT that the flow of Chinese money is slowing.
Lower prices make it easier to get a deal that cash flows.
The point is that the facts are neutral.  What matters is how YOU interpret and respond.
There is no one size fits all answer … and that's GOOD.  Otherwise, there'd be a lot less opportunity.
Of course, you can only respond to the facts you see.
So if you're not paying attention to the linkages, you might not think Chinese financial policy has any affect on your real estate investing half a world away.
But these articles indicate it does.
We've been talking about China for a while now.  And now, there's a whole NEW dynamic to consider …
Like him or not, President Trump is stirring several pots pretty aggressively.  China may be on Trump's list.
After he was elected, but before he was inaugurated, Trump vowed to name China a currency manipulator.  But so far, he hasn't done it.
China is an economic force on many levels.  Just as the rest of the world has needed to watch the United States (and still does) … for the last few years, the United States has needed to watch China.
And now, the United States needs to watch China watch the United States!
How will the dance between the two largest economies play out on Main Street?
The rise of China has made investing more interesting, exciting, and complicated.
The rise of Donald Trump has turbo-charged all of that.
Here's the GREAT NEWS…
Compared to stocks, bonds and commodities, real estate is SUPER simple and boring.
That's good for us because we aren't that bright.
But compared to real estate investing 30 years ago, it's more complicated.
So again, how it feels to YOU depends on what you invest in and how long you've been investing.
We think stock, bond and commodity investors will increasingly discover real estate in their search for yield, stability, wealth preservation, privacy, asset protection, and simplicity.
That's because real estate is arguably one of the best safe haven investments in volatile times.
But there's a learning curve to be a real estate investor.  You can't just sit in your crib with an app and dial up investment properties.
Of course, this doesn't mean you're personally dealing with tenants and toilets.
Yuck.
However, it does entail learning a new investing language, and building new relationships with advisors and purveyors of opportunities.  You're joining a new club.
But even if you already know how to invest in real estate, you have a learning curve too.  Because the world is rapidly changing due to geo-politics, demographics, technology and systemic weakness.
It's wise for experienced real estate investors to develop a sense of macro-trends and how they translate to Main Street real estate investing.
It's dangerous to keep your nose too close to the grindstone.
Of course, it's no secret we see a big opportunity for experienced active real estate investors to partner with transitioning paper asset investors through syndications.
Whether the money is fleeing China or a bubbly U.S. stock market, investors are looking for better places to store and grow their wealth.
Those movements will create challenges and opportunities depending on how you position yourself.
The key is to pay attention, seek out wise perspectives and new ideas, and to build a network of people who can help you take appropriate action.
We don't know where the world will be in the coming months.
But we know on April 1st, we'll be huddling up with our Investor Summit at Sea™ faculty and nearly 180 investors from all over the world.
We'll be talking Trump, China, the U.S. dollar, gold, real estate markets and niches, and more.
You're invited to join us.  It's always amazing.
More From The Real Estate Guys™…
The Real Estate Guys™ radio show and podcast provides real estate investing news, education, training and resources to help real estate investors succeed.