We LOVE sharing success stories when we come across them … and want these success stories to be relatable.
That's why we've created an all-new podcast feature: Real Life Lessons. In every edition, we'll share stories of successful investors who started out just like you.
These investors took the life-changing steps of getting educated and then acting on their knowledge.
They told themselves, "Come hell or high water, I'm going to be successful."
With fortitude, stick-to-it-iveness, humility, and a willingness to learn from their mistakes, these investors have navigated the bumpy, winding road to success.
We think there's a lot to learn from the paths these investors have taken … and we hope you come along for the ride as these investors share their lessons learned, whether good, bad, or ugly.
In our very first edition of Real Life Lessons you'll hear from:
Your inspired host, Robert Helms
His laughter-inspiring co-host, Russell Gray
Successful real estate investor and syndicator, David Zook
---
Listen
---
Subscribe
Broadcasting since 1997 with over 300 episodes on iTunes!
---
Review
When you give us a positive review on iTunes you help us continue to bring you high caliber guests and attract new listeners. It's easy and takes just a minute! (Don't know how? Follow these instructions).
Thanks!
---
From doing business to doing deals
David Zook is a successful real estate investor and syndicator today, but he was basically neither when we met him.
As Dave puts it, he "got chased into the real estate business" because of a tax problem.
What problem? Dave's problem with taxes was simple … he didn't want to pay them.
You see, as a successful business owner, Dave wanted a way to keep a bigger chunk of his profits. He realized that making a lot of money didn't necessarily mean paying a lot of taxes … if he invested that money in real estate.
When Dave had his big realization, he didn't want to wait. He looked around for opportunities and ended up coming on one of our field trips to Memphis … where he did his first deal.
We asked him what advantages there are to learning about a market before picking a property.
Dave told us that kicking the dirt is essential … not only did visiting Memphis allow him to see the field before buying, but even more importantly, Dave was able to meet the right teams to assist with transactions in that market.
"When you get around good folks, they know good folks too," Dave told us. This was a key lesson for Dave. With some of the folks Dave met, he did his first deal … then another, and another …
Pretty quickly, Dave realized there was a big opportunity to bring other people in too. He started doing deals with friends and family, but he didn't see himself as a syndicator yet.
Today, Dave is a fund manager with approximately 2,400 units in Memphis as well as other properties across the nation, but in 2013, he was just getting up the courage to solicit funds for one of his first buildings in Memphis.
For that deal, Dave had to raise $850,000 in 45 days. He'd never asked people for money before and felt he was known in the community for his business chops, not his investment skills.
Soliciting funds was "incredibly scary," Dave told us. But Dave had seen some success with his first real estate investments, which he used as leverage to go out and talk to folks. Did he raise the money? Absolutely.
Lessons from the field
Dave's experience has earned him some excellent lessons in real estate investing … although some of those lessons have come at a hefty price. Dave's been featured not once, but TWICE on our Halloween Horror Stories show.
One of the best lessons from Dave's experience is it doesn't matter what TYPE of syndication you're involved in … success comes down to finding people in your market who know their stuff and working with them.
It's easy to operate as a lone-eagle maverick in the real estate field, but team building is critical. Dave's teams in the field have been crucial to his success as an investor and a syndicator.
We like that Dave takes a teamwork approach with his investors … he treats each investor as a partner, an important member or the team.
When Dave started out, he was bringing in friends, family, and eventually local community members. Now, his investors find him through podcasts and friends of friends.
But that sense of partnership hasn't changed. Dave makes sure every investment is a good match for potential investors before taking them on … even if it means turning down money.
Dave also talked to us about expanding to new markets. His number one priority when he explores a market is finding a team he can do business with. For Dave, it comes down to the idea that accelerating success means aligning himself with the right people.
Just like Memphis, Belize wasn't on his radar … but Dave knew we were involved and knew he would be able to find a team, so he took the leap. Now he's successfully syndicating there.
We think Dave's willingness to expand is a good lesson for other syndicators and syndicator wannabes. When you only have one thing to sell, you present investors with a yes or no situation. Add another market or product type, and it becomes either/or. Three or more and all of a sudden you're not just that "Memphis apartment guy" … you're a syndicator of real estate opportunities.
Dave's a successful syndicator now, but the path hasn't always been rosy. He recalled a time when he laid in bed and asked himself, "Why am I doing this?" He didn't NEED the money.
But Dave knew in the back of his head that real estate investing was the right fit for him. When he ran up against that wall, he threw out his concerns in his monthly mentoring call and got some advice.
With help from his support network, a lot of work and fortitude, and some small but important realizations, it wasn't long before he broke through the barrier and got his momentum back.
Successful syndication
As a syndicator, Dave's raised $26 million so far. That's right … twenty-six million dollars rerouted from Wall Street to Main Street.
We asked Dave how it felt to send that first check to his investors. He said it was so much fun, and still is … especially when he can over-deliver on his projections.
As Dave's syndication efforts have taken off, he's been able to raise his minimums and start to work with a new set of investors. Dave told us he never wants to forget his roots in his local community … but that he's had fun reaching out to new people.
He's big enough now that he doesn't have to worry about funding deals. In fact, since most of his deals get funded quickly by current investors, he's had to carve out space for new folks.
Dave's discovered that most of his investors are more than happy to have HIM do the heavy lifting. He told us he can relate to those business owners who have their plates full … that was him, once upon a time.
Because he can relate, Dave can also deliver value to those people … and for him, that's what makes syndicating worth doing.
We asked Dave for his best advice for the investor who doesn't know whether they can make it.
His number one tip for new investors? Seek out people who are successful in the space or asset class you're looking at. Lean on those mentors because they will help you avoid making the mistakes they made along the way.
Want to know more of Dave's lessons learned? Listen in for access to a specially prepared report on Dave's Eight Great Lessons.
Making connections in a modern world
Seeing people like Dave go from student to success story is what makes our job worth doing.
Human beings are social by nature. We need people to collaborate with, but in our modern world, it's hard to find unscripted, unplanned opportunities to get together with other people.
We're huge proponents of putting yourself in a position to get lucky. After all, luck is when preparation meets opportunity. There's no guarantee you'll meet the right people, but it won't happen sitting in front of your computer screen.
Put yourself out there in a real-life meet-up, and it's easy to connect with the right people, and eventually, start making the right deals. Just take a look at Dave!
---
 More From The Real Estate Guys™…
The Real Estate Guys™ radio show and podcast provides real estate investing news, education, training and resources to help real estate investors succeed.
On his Peak Prosperity podcast, first time Investor Summit at Sea™ faculty member Chris Martenson interviews financial pundit Grant Williams.
Williams isn't a real estate guy (that we know of). He's a former paper trader who spends a big chunk of his time studying, thinking about, and commenting on financial markets.
We listen to guys like Grant Williams because their comments help us understand how paper asset investors look at the world … and what they worry about.
These insights are valuable to real estate investors … even if you're not personally investing in paper markets.
That's because those paper markets impact things which affect real estate … like interest rates, inflation, business and consumer confidence, etc.
And if you're a syndicator raising money for your real estate deals, you're wise to be aware of how your offering compares to the paper asset alternatives.
Some of the things Williams says in the interview make us go "Hmmm …"
Williams contends there's an "… incredible amount of counterintuitive moves that we see in the markets. It's all inextricably linked to the rise of computer trading …"
And, "There's really only one equity market around the world …"
Of course, he's referring to stocks.
He also says, "But we are … reaching a point of newly introduced volatility …"
And, "… the thing markets hate most is unpredictability. They can deal with good news. They deal with bad news pretty quickly … But unpredictability is the enemy of markets. And I think in President Trump, we have a very unpredictable force …"
Hopefully, the mere mention of President Trump isn't a polarizing comment. We don't think he meant it that way … and we certainly don't.
Love him or hate him, it's fair to say Mr. Trump doesn't always behave like a typical U.S. president, so by definition that's unpredictable.
So what does all this mean to real estate investors … and how can we use it?
First, let's look at Williams' comments about computer trading and the notion of a singular equity (stock) market … and compare and contrast that to real estate investing.
Oh wait, we can't. Because there is no comparison.
Think about it …
Are individual properties sold in lightning fast computerized exchanges? Um… no.
Could they be? No again.
That's because units of value in a flash trading exchange need to be uniform.
You can't flash trade real estate because every single property and transaction is unique.
The closest thing to a "flash crash" that can hit real estate is probably a collapse in the mortgage-backed-securities market. We saw it happen in 2008.
But for properly structured real estate investors, the 2008 crash was more bark than bite. Rents only dropped a fraction of how far values fell.
Even depressions roll out slowly. Flash crashes are really the purview of paper assets and commodities … things that can be sold en masse in a fit of panic.
Real estate just doesn't work that way. That's why we love it. It's so BORING.
What about unpredictability?
Let's say Williams is right … and President Trump is "a very unpredictable force" … and that "unpredictability is the enemy of markets."
GREAT!
Because when things are unpredictable, capital flees to safety.
For paper asset investors, safety's always been bank accounts, government bonds … and to a lesser degree, faux precious metals (paper contracts).
The PROBLEM for paper asset investors is both bank accounts and bonds pay very little yield … and precious metals pay no yield.
So for a paper asset investor, the choices are to grab the barf bag and go for a ride in the global, flash-traded stock markets …
Or, to loan hard-earned wealth to banks, governments and corporations in the form of deposits accounts and bonds … for next-to-nothing yields.
Of course, those "safe" investments also mean accepting counter-party risk (default), inflation risk (negative real yields), and principal risk (bond values fall when rates rise).
Yikes.
So where can a concerned paper asset investor go for both stability and yield?
We're probably a wee bit biased, but we think a strong argument can be made for income-producing real estate as a REALLY attractive option.
Income property investing puts capital into a real asset outside the purview of Wall Street flash traders … with arguably better yields, wealth preservation, stability, and inflation protection.
Plus, real estate … and especially residential real estate … is ALWAYS front and center for EVERY politician of all shapes, sizes, colors and political persuasions.
All the "powers that be" from bankers to businesses to governments have a HIGH level of motivation to support residential real estate.
Of course, income property isn't a totally safe investment. There's only ONE place that exists … Fantasyland.
But in the real and very unpredictable world … it's hard to find anything much better for stability than income-producing property.
However, most paper asset investors don't understand real estate … because most financial pundits don't talk about it. Why would they? They can't compete with it.
Of course, nothing's free. Real estate comes with a hassle factor.
That's why some paper asset investors who DO understand real estate avoid it anyway.
Real estate can be messy. You can't sit in your crib with a trading app and move in and out of properties with clinical efficiency. That's exactly why it's so stable.
It's also why a Main Street syndicator has a HUGE opportunity.
That's a drum we'll continue to beat … because we think the world needs a LOT more of Main Street investing in Main Street, which effectively de-funds Wall Street.
When you build a business helping hassle-averse investors enjoy the benefits of real estate investing without the messiness, you're adding real value to the world on many levels.
But whether you're investing your own money or that of investors … it's good to have a well thought-out conviction as to why the right real estate provides investment stability in an increasingly volatile world.
Until next time … good investing!
---
More From The Real Estate Guys™…
The Real Estate Guys™ radio show and podcast provides real estate investing news, education, training and resources to help real estate investors succeed.
Your creativity astounds us.
No, really. We've met investors from all over the world, and are always impressed with how fundamentally creative real estate investors are.
Real estate investment gives you enormous freedom to choose a market and product type that works for YOU.
Although people often equate real estate with single-family housing, there are so many other niches. That's especially important to remember when competition in the housing space heats up.
Instead of people for tenants, our guest on our latest show has trees.
Our long-time friend, David Sewell, tells us all about his latest venture into agricultural real estate. He's put a twist on a very sweet product type for maximum returns. Plus, he gives us details about his unique, sustainability-oriented business model.
In this episode of The Real Estate Guys™ show you'll hear from:
Your chocoholic host, Robert Helms
His cacao-crazy co-host, Russell Gray
Agricultural investor and founder of International Coffee Farms, David Sewell
---
Listen
---
Subscribe
Broadcasting since 1997 with over 300 episodes on iTunes!
---
Review
When you give us a positive review on iTunes you help us continue to bring you high caliber guests and attract new listeners. It's easy and takes just a minute! (Don't know how? Follow these instructions).
Thanks!
---
From caffeine to cocoa
David's company acquires underperforming commercial coffee farms in Panama, replants them with specialty coffee over a period of three to four years, then sells parcels of land individually to investors while maintaining and operating each farm as a unit.
He's one of a group of investors who've found that "rehabbing" a product … switching from a generic, commercial coffee bean to a specialty one, for example … can add tremendous value.
We asked David what makes specialty coffee different.
He told us specialty coffee is handcrafted from start to finish. Every bean variety is specifically selected, carefully grown in small quantities, handpicked, and thoroughly checked for defects.
In addition, David's hired a team of artisans to oversee the growing and processing of the beans.
In the past couple years, David's expanded to a new crop, one everybody loves … chocolate. Specifically, five-star, artisanal, organic cacao.
Although David uses the same tried-and-true investment model for his cacao farms as he does for his coffee farms, we asked him to give us the rundown of how his cacao farms function.
A cacao farmer who's NOT in the candy business
The biggest cacao growers are located in Africa, along the Ivory Coast and in Nigeria. These growers produce mainly commercial cacao for large candy manufacturers. That ubiquitous milk-chocolate bar you can pick up in the check-out line of your local grocery store? It probably contains beans from Africa.
David emphasized to us that he is NOT in the commercial cacao growing and candy manufacturing business … and he has no desire to be in the business of exploiting children or slaves, who make up many of the workers at traditional cacao farms.
Instead, David took his resources to Belize, which has developed a world-wide reputation for specialty chocolate.
Under the heading of the Peini Cacao Plantations, David operates three businesses that grow, trade, and process chocolate.
His business model is based on three pillars: economic sustainability, environmental sustainability, and social sustainability.
In David's own words, "We're here to prove to the people that we are farmers."
David provides his local workers with high wages, decent accommodations, and healthcare.
In addition to supporting his own workers, he aims to provide local farmers with a long-term place to sell beans at a price a little higher than the average market price.
And he gives these farmers a bonus, too … a portion of seedlings and saplings worth 20% of the crop price so local farmers can increase the economic viability of their own fields.
This allows the Peini Cacao Plantations to buy the yields of those saplings back at even higher prices, creating a circle of social sustainability.
David's business model is structured to give local farmers and residents a leg up in other ways, too. He offers 10-year microloans to local farmers who want to expand or specialize, and he's started a millennials' program for those aged 20-34.
These young investors just need a little land, and David's program takes care of the rest … saplings, a tool shed, tools, and guidance from the institute of professionals he's put in place.
A stellar team for stellar chocolate
When we asked David how he was able to segway so quickly from coffee to cacao farms, he gave us a simple answer.
His farms operate virtually by themselves because he's been able to find a stellar TEAM to operate them.
In Belize, David's Cacao Institute turnkey manages every parcel sold to investors. This institute is composed of a group of people with 10-15 years of experience managing cacao farms, and they supervise the entire process of producing high-grade cacao … from farming, to trading, to production … they're old hands.
We asked David to give us a rundown of the farming and production process.
This process is unique because it's been perfected over thousands of years by the Mayans. Specialty chocolate takes many steps:
The cacao pods are harvested and the beans are removed.
The wet beans are fermented in a 6-day process.
Over another 3-5 days, the beans are dried. Various environments provide subtle flavors to the beans.
The dried cacao beans are then roasted, which provides another layer of flavor.
The roasted beans are processed by cracking and winnowing to remove the cacao nibs, which are further processed to create chocolate products.
It's a delicate process that requires a team of pros. And unlike David's coffee business, the Peini Cacao Plantations takes the beans all the way from football-like pod to final product.
Their chocolate company, Mahogany Chocolate, will produce a product line managed by Joshua Parker, a chef and graduate of premier cooking school Le Cordon Bleu.
This product line will encompass 15-20 products that will be available to resort-goers at a shop in Mahogany Bay Village. David also aims to create an affordable candy bar for local Belizeans.
A sweet investment with even sweeter returns
If you like the idea of investing in a tasty product that's booming in the health-foods industry—really!—you're in luck.
David decided a long time ago that he wanted to invest in a product that would allow investors to diversify their portfolio internationally for not much money.
For new investors, cacao plots are sold in ½ acre parcels, starting with one parcel for $24,500.
Although it takes a while to get a coffee farm up and running, new grafting methods have allowed David's group to get specialty cacao trees producing within two and a half years, meaning he has plots that are ready to go now.
Investors can rely on David's track record and accurate return projections. The average annual return most investors in both the Panama coffee farms and Belizean cacao farms can expect is between 11 and 12%.
Revenue comes from three revenue streams … the farms themselves, trading profits from Belize Cacao Traders, and a share of profits from the Mahogany Chocolate business.
Interested in learning more? Tune in to the show to access a David's report on how YOU can get involved in this off-shore sustainable agriculture opportunity.
A bean with a lot of benefits
We think David's business model is great for a LOT of reasons.
He's chosen a product type that has many exciting uses.
He manages a product all the way through the process, taking raw material and turning it into multiple revenue streams.
He's leveraged an emerging niche to create incredible profit margins, simply by using new technology to put a twist on a process that's been used for centuries.
And through social capitalism, he's making an investment that will impact human lives, producing a better social and economic environment, and a better product.
If that's not a convincing enough reason to get you to diversify your portfolio, think of the story you can tell!
In real estate, it's all about conversation starters … sometimes, just starting a conversation can open doors. And what better than a conversation about everyone's favorite food group … chocolate?
We're intrigued by David's model of agricultural investing … and we hope hearing about David's business model gave you some ideas to chew on, too.
---
 More From The Real Estate Guys™…
The Real Estate Guys™ radio show and podcast provides real estate investing news, education, training and resources to help real estate investors succeed.
They say the U.S. "recovery" began in June 2009.  And though it's been one of the weakest recoveries in history, it's also been one of the longest.
Today, we have record high stock prices and record high debt.  (Coincidence?  Perhaps.)
Common sense alone says the probability of a stock market correction and economic recession are growing every day.
As we learned in 2008, real estate investors don't always escape Wall Street disasters unscathed.
And while we enjoy and hope for continued sunshine, experience says it's a good idea to pack an umbrella … just in case.
So what does that look like for real estate investors?
We think there are three things every investor MUST have in order to thrive in a downturn … and really, these apply to ANYONE who wants to be in a position to profit from bad times when they inevitably come.
Cash
When financial markets seize up, cash is king.  Or better stated, liquid wealth which isn't dependent on a counter-party is REALLY useful.
But deposits in a bank can be frozen or seized.  And if the bank AND the institution guaranteeing the bank fails, you could even lose ALL your savings.
We know.  It seems extreme.  But it's not unprecedented. And the whole point of preparing is to imagine a worst-case scenario.
Cash is valuable in a financial crisis because the prices of quality assets often get dragged down by the collapse of the garbage assets.  Crashes can be indiscriminate.
Think about 2008.  When mortgage-backed securities collapsed, they took high quality real estate, stocks and other assets with them.
Back then it was possible to buy properties way below replacement cost … IF you had cash … because there was no credit available.  Lack of credit created the problem … AND the opportunity.
So in a worst-case scenario, where bank deposits are even just temporarily frozen, cash OUTSIDE the banking system becomes VERY valuable.
Of course, if Central Banks start printing currency to re-inflate the system, there's also a risk that your cash loses some purchasing power.  Think Zimbabwe for a worst-case scenario.
So some investors think it's a good idea to diversify liquid reserves to include non-cash liquid stores of value … such as precious metals like gold and silver … also OUTSIDE the banking system.  Now you've mitigated risk from both a banking collapse, a credit collapse, and a currency collapse.
Relationships
It's been said your network is your net worth.  The idea is relationships are an important asset.  It's true in good times … and even MORE true in bad times.
Relationships with the right people … people with specialized knowledge, a strong network of their own, and resources (including the aforementioned liquid reserves) … can open up all kinds of opportunities for you.
These are people you can barter with, borrow from, partner with, and call upon for ideas, advice, and introductions.
A wise investor is ALWAYS investing in developing strategic relationships. That's one of the primary purposes for our annual Investor Summit at Sea™
It's hard to quantify the ROI on your financials, but any accountant can tell you good will is worth a lot … and in a financial downturn, your network could be worth a FORTUNE.
Sales Skills
We often say, "You either know how to generate revenue or you have to work for someone who does."
But in down times, jobs are harder to come by.  When you know how to sell, you're able to create a job for yourself … and also for others.
And in bad times, there's more talent available needing work.  So in some ways, it's actually easier to build a great team coming out of a recession.
To generate revenue, recruit and lead a team, negotiate favorable deals, and get into and stay in important relationships …. you'll need sales skills.
Professional salespeople know sales isn't a personality type or genetic pre-disposition.  Salesmanship is a learned skill … like welding, computer programming, or accounting.
We actually consider salesmanship to be an essential survival skill … one well worth learning.  Robert Kiyosaki says, "Every entrepreneur needs to be able to sell."  We agree.
Diversification
This may not be what you think …
When most investors hear "diversification" they think asset allocation … spreading your investments around to various asset classes so if any one goes down, it doesn't take down your whole portfolio.
"Professional" financial advisors like to call real estate an asset class … like stocks, bonds, currency or commodities.
It's a rant for another day, but for now we'll just say real estate is ALL those things in one … except with a lot less paper or exposure to market manipulators.
The kind of diversification we're talking about is structuring your financial life to avoid over-exposure to any single aspect of the financial system.
This is the voice of experience talking …
Heading into 2008, our businesses and investments were ALL heavily dependent on credit markets.  And when the credit markets seized up, so did our businesses and investments.
We THOUGHT we were diversified.
We operated an educational company, a mortgage brokerage, a real estate brokerage, a radio show, a real estate development company … and even a publishing business.
On the portfolio side, we owned a variety of real estate product types including single-family homes, apartments, office buildings, and resort properties … in several different U.S. states, and three foreign counties.
Pretty diverse, right?
BUT … the common thread for almost all of our ventures was a very high dependence on credit.  We were overexposed to the credit markets.
It was a bad structure.  Then the financial crisis came and the structure collapsed. VERY no fun.
The lesson for us and for you … take a GOOD look at your financial structure.
What are you dependent on?  Is there any ONE thing which could unravel it all?
Our good friend Simon Black at Sovereign Man says, "If you prepare for a crisis which doesn't occur, how are you worse off?"
Or to paraphrase Les Brown, "Better to be prepared and not have a crisis, then to have a crisis and not be prepared."
We say plan for and enjoy the sunshine, but always pack an umbrella … just in case.
Until next time … good investing!
---
More From The Real Estate Guys™…
The Real Estate Guys™ radio show and podcast provides real estate investing news, education, training and resources to help real estate investors succeed.
Do you remember the opening scenes from the classic movie Mary Poppins?
The camera focuses on a weather vane changing direction as observers comment …
"Looks like the winds are changing over 17 Cherry Tree Lane" … home to one George W. Banks.
But today it's the Fed's Janet Yellen – not Mary Poppins – bringing winds of change. 
And it's not over Cherry Tree Lane, but 1600 Pennsylvania Avenue … home to one Donald J. Trump.
According to CNBC, "It's (almost) official:  The Fed is raising rates next week."
"If there were any doubts about whether the Federal Reserve would be hiking interest rates this month, Wednesday's blockbuster jobs report almost completely removed them … pushed market-implied probability of a Fed move to 92 percent …"
Of course, interest rates are the price of money … or rather, currency … in an economy. 
And because the U.S. dollar is the reserve currency of the world, Fed policy affects the entire world … including lowly real estate investors, our tenants, and their employers.
So will the Fed raise rates?  And if they do, what does it mean to investors … real estate and otherwise?
Let's just do a short re-wind … 
Right after the election last November, we said, "… the odds [of an interest rate increase] are probably higher now because we're guessing the Fed isn't a fan of Donald Trump.
Of all the aspects of a Trump administration, the one we find MOST fascinating is the dance between President Trump and the Federal Reserve."
Of course, now we know the Fed actually did raise rates … albeit only a token amount … in December.
Then President Trump gave his first big speech to Congress.  And as we observed shortly thereafter, the stock markets LOVED it.
Now the markets think the Fed will raise again in March, so the stock market's pulling back.
Dizzy yet?
Not if you're a real estate investor.  You're just watching all the gyrations, and collecting your rent checks each month.  Market fluctuations are bo-ring … in a GREAT way!
We like to point this out when talking to whip-sawed stock investors about the calming benefits of investing in real estate.  Sometimes a little boring is fun.
However, with the probability of a Fed hike looming, here are some things for real estate investors to think about …
Mainstream financial pundits ASSUME a Fed rate hike is automatically bad for real estate. 
The theory is higher interest rates make homes less affordable. You hear this ALL the time.
And when newbie real estate investors hear this, they get nervous about investing. But there's so much more to the story …
First … if fewer people can afford to buy homes, then more people need to rent!  Duh.  And who's that good for? Landlords.
Next, higher Fed rates are usually introduced as a tool to slow inflation as measured by the CPI or Consumer Price Index.
Well, a higher CPI is usually the by-product of higher wages … which is usually the by-product of a tight labor market. 
Go back and read the CNBC excerpt.  The Fed is expected to raise rates because of the "blockbuster" jobs report.  In other words, a tightening labor market.
Now we're not saying the U.S. economy employment situation is great and wages are rising.  But perhaps the Fed is trying to get ahead of the curve.
Then again, this Bloomberg article suggests wage growth might NOT accompany this jobs "boom." So maybe the Fed agrees and won't raise rates. Or maybe they will anyway.
The point is NO ONE KNOWS … and it doesn't REALLY matter.
If rates don't rise, the stock market will roar a while longer.  Great!  More time for stock investors to take profits, and move some paper wealth into nice, boring real estate.
If rates do rise, there will be fewer qualified home-buyers, which leads to more people needing to rent some nice, boring real estate.  Great!
If job growth stagnates and wages fall, there will be fewer homebuyers, less new build inventory expanding competitive supply, and more renters seeking out AFFORDABLE markets and property types.
And as long as you're okay investing in nice, boring, affordable markets and properties, you'll be there to meet the demand. Great!
Of course, if job growth continues and wages rise, so will rents and mortgage rates.  A rising economy lifts all assets.
And for real estate investors who've locked in nice, boring, long-term fixed financing on their nice, boring properties … you'll have lower fixed costs against those rising rents. 
This means better cash flow and equity growth.  Great!
The point is that if real estate investors focus on affordable markets and properties, and structure deals with sustainable financing and cash flows …. it doesn't matter much which way the wind blows or how hard.
Until next time …. good investing!
---
More From The Real Estate Guys™…
The Real Estate Guys™ radio show and podcast provides real estate investing news, education, training and resources to help real estate investors succeed.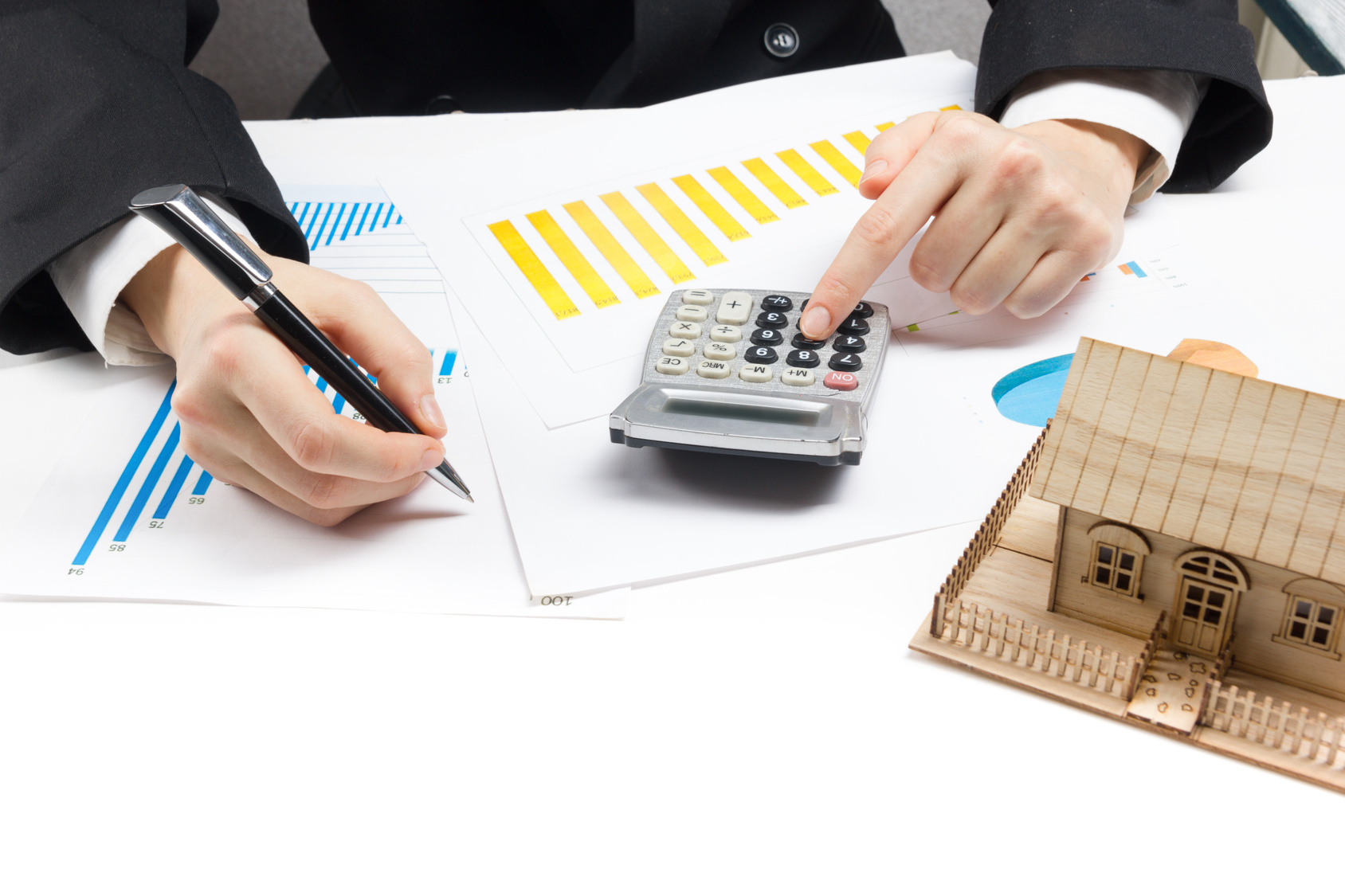 We love it when we get more questions than we can answer. It means our listeners are paying attention and seeking advice. Keep 'em coming, guys!
But this time, we had so many questions that we had to narrow it down … so we chose the ones with the most universal themes.
The questions in this edition of Ask The Guys touch on when to sell a property, where to buy one, and how to get educated in the real estate investing world … as a student, a military veteran, and a future syndicator.
Our only disclaimer? We are NOT tax professionals or attorneys. We don't give advice … just ideas and information!
With that said, please sit back and listen in as we bounce YOUR questions off each other.
Behind the microphones for this all-new edition of Ask The Guys …
Your full-of-ideas host, Robert Helms
His full-of-it co-host, Russell Gray
---
Listen
---
Subscribe
Broadcasting since 1997 with over 300 episodes on iTunes!
---
Review
When you give us a positive review on iTunes you help us continue to bring you high caliber guests and attract new listeners. It's easy and takes just a minute! (Don't know how? Follow these instructions.)
Thanks!
---
Question: I just got an offer on my property. Is now the time to sell?
Tina wrote from Redwood City, California, to ask us about a duplex she's owned for over twenty years. She gets decent cash flow every month, but she just got an offer, and now she's wondering whether it's time to sell.
To any investor wondering whether they should sell a property they've owned for a while, we'd say now is definitely a good time to consider it.
But … there are a few things you should think about.
First, the basic math. Ask yourself some simple questions: How much equity do I have? How much equity would I net by selling? What would the tax impact of selling be?
Once you figure out the net amount of cash you could get, divide it by your cash flow to get your return on equity.
The big question when you're considering the return on equity is "Compared to what?"
As in, how does that number compare to other things you could do … keeping the property, investing in a different market, or refinancing, for example.
The other part of the equation is the hassle factor.
This goes back to your personal investment philosophy. You need to do what YOU really want to do … not what someone else might do.
Is capital gain more important to you, or would you prefer appreciation? The Bay Area in general is a great market for appreciation. It's not the most landlord friendly, however.
We have a couple of acquaintances in situations similar to Tina's.
One did the back-of-the-envelope math and decided that because she was focused on cash flow and the market seemed like it might turn the other way soon, she wanted to take all her eggs off the table.
Another friend, also in the Bay Area, was concerned because she had so much equity sitting in her properties. She decided to sell as well.
Maybe your solution will be similar. And maybe it'll look drastically different.
Ultimately, your final decision is just a matter of sitting down, asking yourself some questions about what YOU want, and doing the math. We also highly recommend you talk things out with your advisors.
Question: I'm a veteran with a big passion for real estate investing but a small chunk of change. How can I get started?
Lewis, from Middlebury, Connecticut, told us he's obsessed with real estate investing. His three main interests are wholesaling, multi-family properties, and lease options.
Lewis is also a veteran who's holding on to some debt and doesn't have much cash to work with.
To Lewis and other new investors with high motivation and empty pockets, we say that desire and passion are WAY MORE important than money.
If you're starting from nothing … there is absolutely, positively hope that you can succeed!
Our opinion is that the best investment is education.
With that said, you do have to be careful … paying big bucks doesn't necessarily insure you'll learn anything worthwhile.
That doesn't mean good education will come without a price tag.
Watch out for free seminars … most are designed to masterfully separate you from your money. Remember, there's always an agenda.
Books are a great place to start. If you're strapped for cash, use your local library or listen to books using Audible.com.
Books and podcasts can help you learn the language so you know what you're talking about and can join in the dialogue.
Of course, there's a difference between book knowledge and knowledge gained from experience.
We have a few ideas for Lewis:
Take inventory of the seven essential investor resources: cash, cash flow, equity, credit, time, talent, and relationships. You need to know what you're working with before you can leverage it.
Talk to a mortgage professional who knows how to do VA loans. Lewis's veteran status gives him a leg up in getting a no-money-down loan.
Consider jumping into wholesaling. Wholesaling can be a great training ground and is one of the best ways to make money when you don't have much.
Join a real estate investment club or an investing meetup in your area and meet other investors.
Form relationships with people who can get deals and get you access to deal flow. The best option is to find a mentor.
It's key for new investors to learn enough that they can go out and do something, but not so much that they get what we call "analysis paralysis."
Learn the language, then focus on relationships that let you learn by doing and by example.
And remember … you will make mistakes. Don't be afraid of them. Embrace them!
Figuring out how to turn a tough situation into a successful investment can be quite a bit of fun when you have the right attitude.
Question: What tools can I use to identify markets that have more opportunities for good cash flow?
Our third question is from an investor in Denver, Colorado. Michele's been listening to the show and has keyed into the concept of identifying investment goals, particularly whether to invest for equity increases or income generation.
Her current goal is to find a multifamily property with cash flows, but she's realized that the Denver area is strongly equity based, with high prices and low rents.
Michele's question about how to find good markets for cash flow reminded us of the real estate adage, "Live where you want to live; invest where the numbers make sense."
Unfortunately, Michele's realization that the rents in her area don't gel with the prices tends to be true in many other metropolitan statistical areas across the county as well, especially in regard to multifamily housing.
We are NOT here to talk Michele, or any investor, out of a personal investment decision.
But we would encourage Michele to take a step back and really evaluate why she wants to buy a multifamily property right now.
If you're just starting out, you're not locked into an asset class or product type yet. So now is a great time to consider whether a different product type might be better at producing the cash flow you want.
Going back to Michele's question, if we were looking for a multifamily property right now, there are a few things we'd do.
First, get acquainted with the different markets around the country. Go to events, look at properties for sale, and start working on zooming in on a market.
Make a checklist for your ideal market … is the population growing? What's the cost-of-living tax like?
It's a good idea to look for markets with big populations. When you're checking out a state, evaluate how landlord- and business-friendly that state is.
When you're doing your research, start by looking for clues in the news, then dig a little deeper.
Consider broker sites and local apartment associations. Both provide invaluable information for landlords, including rent surveys and other resources and reports.
Analyze the numbers in those reports, and eventually, the numbers will start to talk to you.
When a deal that fits all your criteria pops up, be ready. You'll have to be on it immediately.
It's a hard time to be a multifamily bidder right now, but we still think there's opportunity out there.
Find a way to stick your toe in the marketplace … maybe even consider joining a more experienced syndicator as an investor.
Eventually, you'll gain relationships and get enough exposure that you can do your own thing.
Question: What about the smaller markets?
Listener Jay, from Scottsdale, Arizona, has also heard us tell investors to "invest where the numbers make sense."
But he noticed that we don't seem to mention the little markets … Akron, Ohio, for example.
There is a method to our madness. We like big markets for several reasons.
First, there's a lot of available data, and landlords don't have to worry about where tenants will come from.
Second, smaller towns tend to come with a host of difficulties … fewer practitioners, contractors, and resources alongside highly variable rents.
Small towns don't have the infrastructure to support big deals. And they tend to lack good, professional real estate practitioners so you can assemble a team.
They also may not be on the receiving end of potential government support during tough times.
Third, small towns have MUCH less liquidity. Bigger markets are going to have a lot more traction.
Sticking to small towns means operating at the margins. If you're at the margin when a recession comes around, that margin goes away and you're in trouble.
It's the investments at the margins that tend to collapse during downturns while the core markets stay strong.
We won't say there isn't any opportunity for success in smaller markets. We will say, however, that we don't know any truly successful investors operating solely in small markets.
Question: How do I know whether I'm ready to attend the Secrets of Successful Syndication seminar?
Megan, from Santa Ana, CA just attended our Create Your Future goals retreat with her wife and says she is PUMPED about real estate investing.
Since they started listening to our show about a year ago, Megan and her wife have purchased FOUR turnkey single-family homes!
They're searching for their first apartment building now, but they know they'll run out of money soon and are interested in syndicating in the future.
But Megan's worried they're not ready to ask the right questions at our Secrets of Successful Syndication event.
We will say that the seminar is not for everybody … if you've never owned or invested in real estate or only listened to free podcasts to educate yourself, it's probably not the next logical step.
Our syndication seminar is two days that give attendees the lowdown on what syndication is and where to find deals and money.
We have people who come to the seminar over and over. The beauty of our Secrets of Successful Syndication seminar is that it covers the basics for newbies, but if you keep coming back, you start understanding all the little nuances.
Our take is that someone who recognizes they've got the real estate investment bug, is taking action, has a resume, and is goal-oriented and humble is the PERFECT person to attend the seminar. So Megan … you're exactly what the business needs.
And if you're still questioning whether you're ready, ask yourself: how quickly do you want to start preparing? Our view is that sooner is better.
You don't want to have an opportunity arise and not have the education to identify or take advantage of it.
Even worse, you don't want to be the person who goes out and does syndication without training.
The only reason NOT to come is if you're not serious about being in the real estate business … and Megan, it sounds like you're pretty serious.
Remember … we always regret the things we DIDN'T do a whole lot more than the things we DID do.
Question: As a current student, what can I do to prepare myself to be an entrepreneur?
Our last question comes from Yahoso, who's been listening in all the way from Benin City, Nigeria.
We think there are a lot of things you can do to prepare to be an entrepreneur while you're a student. A few:
Listen to podcasts and read books, as many as you can get your hands on. These will help you learn the language you need to speak.
Get involved in a dialogue with people who ARE successful. Have conversations with people who know what they're doing. Play the student card! Many entrepreneurs will let you interview them simply because you're a student.
Learn sales skills. Whether you like it or not, you can't be an entrepreneur without 'em.
Build your box of tools. When you have confidence in your skillset, you'll find doors will open for you.
Have a question for the guys? Ask us here, and we'll try to get you on the show!
---
More From The Real Estate Guys™…
The Real Estate Guys™ radio show and podcast provides real estate investing news, education, training and resources to help real estate investors succeed.
As a real estate investor, knowing which tool to pull out of the toolbox is a big part of your success. And to know which tool you need, you have to know what tools are available.
Commercial loans generally have shorter terms than residential loans … and that isn't always good. What if the market doesn't agree with your personal timeline?
Keeping in mind that times have and will again change, we took a look at the best commercial financing options out there to keep your risk low and your leverage high.
In our latest episode, we visit with an FHA multi-family lending expert to find out how to finance apartments with maximum leverage and minimum risk. In this informative episode of The Real Estate Guys™ show you'll hear from:
Your multi-passionate investor host, Robert Helms
His multi-problems co-host, Russell Gray
Multi-family financing expert Paul Winterowd
---
Listen
---
Subscribe
Broadcasting since 1997 with over 300 episodes on iTunes!
---
Review
When you give us a positive review on iTunes you help us continue to bring you high caliber guests and attract new listeners. It's easy and takes just a minute! (Don't know how? Follow these instructions).
Thanks!
---
Multi-family financing basics
To get you the basics on multi-family loans, we did a Q&A with Paul Winterowd, a long-time member of the lending team at Bonneville Multifamily Capital.
If you're a multi-family investor or interested in becoming one, "It's a great time to be in the business," Paul told us.
That's due to two things … flowing capital markets and stable rates that have held over the years.
Paul told us that multi-family properties are the No. 1 asset class in commercial real estate because of their broad risk profile.
So what are the primary things to know before getting a loan?
To start, there are some significant differences between the loans offered by the banking system and loans offered by government agencies.
Among them is the balloon payment. Most bank loans for multi-family property investors have five- to ten-year amortization schedules that force investors to pay the full amount or refinance once time's up.
And that can pose problems, especially considering how much the market can change in five or ten years.
Paul shared with us a story of a friend who bought a multi-family property in Las Vegas in 2004. With his co-investors, he put a total of three to four million dollars into the property. Their five-year term came due in 2009—right after the housing bubble collapsed. Even though Paul's friend made every payment on time, no banks would work with him. The bank sold the property to a loan shark, who foreclosed.
Paul's friend didn't do anything wrong, but he fell hard because of timing.
We asked Paul what options investors have if they want to be less beholden to the ebbs and flows of capital markets.
He told us that there is ONE loan program in the commercial real estate world with a fully amortizing term and no balloon payment … an FHA loan.
Everything you need to know about FHA loans
An FHA loan is a mortgage insured by the Federal Housing Authority, which is under the jurisdiction of the Housing and Urban Development (HUD) Department.
FHA provides a conduit for financing. The great thing about the FHA's commercial loan program is that terms can stretch up to 35 years … 42 years for construction loans.
Essentially, this loan is the closest to a single-family loan that exists in the commercial lending world.
And there's more … although it's easy for people to make a decision based solely on the lending rate, Paul told us that FHA rates are "bottom of the barrel."
In addition, FHA loans provide a very attractive loan-to-value ratio: between 75% and 85%. Traditional bank loans will get you between 65% and 70%.
A necessary disclaimer: Paul doesn't work for the federal government. He's just really good at helping people figure out which loans are right for them.
Gearing up to get a loan
The FHA loan sounded like a REALLY great option to us … so we asked Paul what it takes for an investor to get involved with the FHA program.
Paul told us that in general, the key litmus tests to get a loan are adequate experience and sufficient net worth.
Because lenders want to know that this isn't your first rodeo, they'll want to see more than just a single-family property on your résumé … meaning it may be necessary for you to bring in a partner.
Lenders will also want to see at least a 1:1 ratio of net worth to loan amount to make sure that buyers have cash assets on hand in case anything gets wrong. The FHA program offers a boost here, accepting ratios as low as 1:4.
And yes, you can go into the FHA program with a partner, or partners. The FHA will look at your combined assets and experience, although in a classic syndication scenario, they will need a lead sponsor or sponsorship group.
Because Paul is intimately involved in the lending process, we asked him what he looks for when he underwrites loans.
He told us in order to mitigate risk, he needs buyers to hit several important numbers in regard to their asset:
A debt-coverage ratio of, at minimum, 1.25. That's the net operating income of a property divided by the annual debt service. Paul and other underwriters want to see that there's plenty of net income to cover the debt service.
Records of at least 90 days of occupancy at 90% or above.
A trailing twelve months (aka a profit and loss statement for the last year).
Paul emphasized the importance of keeping good records … in fact, he could not emphasize it enough!
In terms of buyers' personal records, he told us he'd also need the following:
A list of all assets and outstanding debt.
A personal financial statement that shows the buyers' experience.
Obviously, there's a lot of preparation that goes into qualifying for the FHA loan. But are there any downsides?
The only real downsides are the paperwork and waiting time, Paul told us.
Typical HUD loans take about 60-90 days, but permanent financing for FHA loans takes even longer … about 4-6 months.
Because HUD is insuring these loans, more underwriting has to take place to minimize risk for the federal government.
As Paul reminded us, "Good things come to those who wait." If you're willing to be patient and deal with a little more paperwork, you could find yourself with a killer solution.
Is there anything Paul wishes borrowers knew before seeking out an FHA loan? Paul told us that people think timing is everything and rate is everything … but they're not.
If buyers took a step back and looked at the bigger picture, they'd be able to find other benefits that are very compelling. We think a fully amortized loan is worth the wait.
Debt isn't always dangerous
We see Paul as a wealth of knowledge.
In any new situation, it's helpful to have a sort of "safari guide" … someone to lead the way in places you haven't gone before.
We hope that Paul's knowledge has given you some things to think about.
In particular, we want you to keep in mind that debt can be an asset. Taking advantage of opportunities like the FHA loan can force value and create more equity from the equity you don't have to spend up front, leading to a cycle of success.
We also hope that if anything, Paul got you thinking of some good real estate practices.
This week, we encourage you to go out and make some equity happen!
---
More From The Real Estate Guys™…
The Real Estate Guys™ radio show and podcast provides real estate investing news, education, training and resources to help real estate investors succeed.
You probably heard that President Trump gave a speech last night.  Looks like the stock markets liked it.
So what's all the excitement about?  And what does it mean to real estate investors?
First, forget about whether you like or agree with President Trump … or think he's a chump.  He's going to do what he's going to do whether you like it or not.
The big deal is a TRILLION dollars of infrastructure spending and a big boost in military spending.  That's a lot of cash flow … right into the economy.
Forget about how he's going to pay for it.  That's a policy problem … and maybe a fiscal problem.  We're sure Peter Schiff and the rest of our faculty will have something to say about all that in a few weeks on our Summit at Sea™.
And no one's really talking about the looming debt ceiling showdown March 15.  Something else we're sure to discuss on the Summit.
According to this Reuters article, "Treasury Secretary Mnuchin said … he would like to see an increase in the debt ceiling 'sooner rather than later'."
We're guessing he's going to get it … and the "big" showdown will pass quietly.
It's same thing we thought back in 2011 and again in 2013… just two of the debt ceiling showdowns in recent history.  Huge debt and deficits are the American financial system … for now.
So it seems the stock markets are pretty sure all this spending is going to happen.  And maybe President Trump will figure out a way to pay for it with help from private industry and NATO partners.  Maybe he won't.
But we think the odds Uncle Sam's about to open the checkbook are pretty high.  Like it or not.
So … if it happens, where's the opportunity for real estate investors?
Here are some things to think about …
Infrastructure projects require huge amounts of planning.  If you're paying attention, you'll probably be able to figure out which communities and industries will be the winners.
Common sense says go snooping around for the kinds of real estate the people who live and work in those communities and industries will want … and you'll probably be in the path of cash flow.
Less obvious, is to think about the supply chain for those projects.
Way back when China first started its economic ascent, it spent zillions on infrastructure … including all those ghost towns you read about.  So again, the spending doesn't have to be smart or responsible for the cash to flow.
But guess which real estate was the big beneficiary of China's big spending?
Australia … because that's where a lot of the raw materials came from to build China's infrastructure.
So understanding China's supply chain allowed investors who were not interested in owning Chinese real estate to make real estate profits because of China's spending.
But Australia also benefitted from all the Chinese who became rich on government spending used their new-found riches to go on vacation … to Australia.
The point is there's a ripple effect of spending.  And sometimes those ripples carry out through supply chains and consumer behavior to drive real estate demand in peripheral areas.
The same can be said for military spending.
We already know from President Trump's rhetoric he's likely to focus the vast majority of his spending on American companies.
So a savvy investor might start to really pay attention to what kinds of military contracts are being awarded and where those companies are doing the work.
Those are working class manufacturing jobs.  Great tenants!
And taking a page from the infrastructure spending supply chain model, those primary military contracts have out of area sub-contractors and suppliers.
If Trump's trillions come with the condition those military suppliers "buy American and hire American", the odds are good the money won't end up in China.  So it could well push real estate demand in those American markets in the food chain.
This is the same kind of strategic investing paper asset investors are doing. 
Except they're buying up the stocks they think will win and are speculating on the price.  They want to buy low and sell high.
Of course, there's LOTS of competition.  If you feel smart AND lucky … go for it.
A strategic real estate investor … that's you … can take the same approach, but you're looking to take a slice of the paychecks of all those workers and companies who are feeding off the Trump spending initiatives.
And because real estate is more esoteric … and messy … it's nowhere near as crowded as the stock markets.  Nor is it as easily gamed, as we've discussed in a prior commentary.
So whether for your own portfolio, or if you're investing money for others, there's opportunity developing as the Trump administration roles out its agenda.
Until next time … good investing!
---
More From The Real Estate Guys™…
The Real Estate Guys™ radio show and podcast provides real estate investing news, education, training and resources to help real estate investors succeed.