An essential part of being a real estate investor is finding the perfect combination of market and product type. But markets, product types, and even financing are CONSTANTLY shifting.
How can you read the tea leaves and see what's in store?
Today, we offer some help in the form of Brad Sumrok. Brad has been investing for 16 years. These days, he also spends a significant amount of time teaching investors how to get into the multi-family space.
In this episode, we discuss choice gems from Brad's annual Apartment Market Forecast. We'll also look at what makes a good market and how YOU can get started … or move upwards … in multi-family investing.
In this episode of The Real Estate Guys™ show you'll hear from:
Your princely host, 

Robert Helms

His jester of a co-host, 

Russell Gray

The apartment king,

Brad Sumrok
---
Listen
---
Subscribe
Broadcasting since 1997 with over 300 episodes on iTunes!
---
Review
When you give us a positive review on iTunes you help us continue to bring you high caliber guests and attract new listeners. It's easy and takes just a minute! (Don't know how? Follow these instructions).
Thanks!
---
Three factors of the perfect market
Let's begin with some background.
Sixteen years ago, Brad made his first real estate investment. He didn't start out with single-family homes … No, Brad's first investment was a 32-unit apartment building.
Today, Brad teaches beginning and potential investors how they too can make a mark in the multi-family space with his popular Rat Race 2 Retirement courses.
Last year, his students purchased 37 apartment buildings in 14 different markets!
Along with his results-producing educational program, Brad produces a yearly Apartment Market Forecast … a data-driven report that looks at which markets in the U.S. are hot for apartment investors … and which are not.
The forecast can be divided into two main parts … old markets that still hold water, and new markets that hold opportunity for multi-family investors.
Brad gave us the run-down of his most important factors for investors.
"When I look at investing, I look at three things," he says. "The deal, the market, and the management team."
We asked him to dive into what makes a good market … and why.
Brad said he does tend to like big primary markets in general because of their diverse economies. But he avoids some large markets like Los Angeles, San Francisco, Seattle, and Boston because of laws that are unfavorable to landlords.
For Brad, landlord-friendly laws and strong economies are two major keys to an ideal market.
Brad says investors can find good deals in the suburbs within an hour of many major markets. While city centers may be too hot right now, surrounding areas have a bit less competition.
Besides landlord-friendly laws, Brad says there are two other major factors investors need to consider … asset appreciation and rent growth.
Together, these factors can help investors choose the perfect market.
Some markets, like Cleveland, Kansas City, and Detroit, have higher than average cap rates but negative population and job growth.
Investors want to look for a market that boasts positive scores in all three areas. Some of Brad's top picks for asset appreciation, rent growth, and landlord friendliness are Dallas, Tampa, Jacksonville, Orlando, and Phoenix.
Many investors worry that even in excellent markets, competition has heated up too much and they've missed the party.
To that, Brad says, "If you invest in your education and surround yourself with a good team, the odds are in your favor to make profitable investments."
Investors need to understand that all ships rise … and sink … with the tide.
In good times, rents and occupancy will be high. And in bad times, apartments are a safe haven because there is always a need for housing.
Choosing and financing properties
What kind of properties does Brad advise his students to invest in?
The answer is simple … B- and C-class assets.
The reason? In central urban cores, there is too much supply and not enough demand, resulting in high vacancies and low yields.
Outside the city core, investors can still buy for less than they can build. And if you choose your market smartly, job and population growth will guarantee a demand for affordable housing.
Brad says he generally advises investors to plan to hold on to a property for at least five years.
And in terms of loans, he notes it's essential to have predictability in financing. He works with students to help them obtain 10-12 year fixed-rate loans with an 80 percent loan to value.
It can be hard to find that type of financing in smaller markets and for smaller properties.
But it gets easier, says Brad, when investors realize they don't need to fork up all the money by themselves.
That's where syndication comes in.
To earn more and work less, turn to syndication
Without syndication, many investors run out of money.
Syndication not only allows investors to do bigger deals … it also offers economies of scale.
Larger properties with at least 60 units allow investors to hire a management company with the right level of cost to benefit.
At that size, management costs usually end up at about 5 percent of income, and possibly less if you have more units.
Plus, you get more data, more support, and more resources … for a smaller percentage of your revenue.
It's part of what Brad calls "the magic of apartments." Management costs for single-family homes, by comparison, usually run about 8-10 percent of your gross income.
Why not a 40-unit apartment? Forty units is enough to pay for a full-time person … without fully utilizing their time or efforts. But 60 is just about perfect.
Another benefit of buying big is that you DON'T have to do everything yourself. When you do a syndicated deal with other investors, your main responsibilities shift from the nitty-gritty details to regular communication with your management company about big-picture trends and issues.
The premise of multi-family investing is really the same as single-family … but financing, managing, tenant-landlord laws, inspections, and other factors are a bit different.
All that is learnable, however. To get educated, start by checking out Brad's webinar. He'll discuss why apartment investing is great for building passive streams of income, how YOU can get started, and what his top market picks are for 2018.
Investors evolve with education
In Brad's own words, "Anyone can do it." He told us there will always be competition, but even in today's economy, there are still so many markets that make sense.
"Investors just have to step up to the plate and take a swing," Brad says.
Just as you evolve as an investor, so do markets evolve … slowly, over time. Sometimes the shift happens so slowly … or so suddenly … that investors don't see it coming.
That's why folks like Brad are so important. He knows the apartment market space incredibly well, stays up to date … and is always willing to share his knowledge with other investors.
And although not every investor takes the same path to wealth that Brad did, there's something EVERY investor can learn from Brad's recommendations and suggestions for what makes a good market and a high-return investment.
As real estate investors, we have to take educating ourselves seriously. Whether that starts with a podcast, article, webinar, in-person event, or a training seminar like Brad's, education is the one thing that can help YOU become an effective, efficient investor.
---
More From The Real Estate Guys™…
The Real Estate Guys™ radio show and podcast provides real estate investing news, education, training and resources to help real estate investors succeed.
---
More From The Real Estate Guys™…
The Real Estate Guys™ radio show and podcast provides real estate investing news, education, training, and resources to help real estate investors succeed.
In this episode, we'll be discussing the age-old question … what's the next step for investors who've run out of capital but want to keep growing?
Our answer? Syndication.
Syndication allows investors to move their focus away from earning and saving money toward raising money.
And if you'd rather not spend your time doing deals, syndication is a great option for putting your cash to work … while you do what you love.
But we'll be honest … syndication is a lot of work.
You need to build an investing plan, understand your market, vet your investors, and know what could go wrong … and right … with a deal.
You need to understand not only the business side of each deal, but the legal side.
That's why we invited an experienced securities attorney to chat with us about the ins and outs of syndicating.
In this episode of The Real Estate Guys™ show you'll hear from:
Your secure host, 

Robert Helms

His insecure co-host, 

Russell Gray

Securities attorney, 

Mauricio Rauld
---
Listen
---
Subscribe
Broadcasting since 1997 with over 300 episodes on iTunes!
---
Review
When you give us a positive review on iTunes you help us continue to bring you high caliber guests and attract new listeners. It's easy and takes just a minute! (Don't know how? Follow these instructions).
Thanks!
---
What is syndication? What is a security?
Mauricio Rauld is the founder and CEO of Premier Law Group. A long-time acquaintance of ours, he's worked with us to vet many syndication deals.
We've watched Mauricio evolve into an experienced securities attorney, and we trust him to answer all our syndication-related questions.
Let's start with the basics.
First, what is syndication? Any time you are pooling resources … usually money or capital … to do a deal, you're involved in syndication.
Next, when does securities law come in? If you're the one running the deal, the minute you take a check from someone, your transactions fall under the realm of the securities law.
The structure of the deal doesn't matter … you could write out a profit-share agreement or simply shake hands with your investors, and you'd STILL be dealing with a security.
We asked Mauricio what investors need to be aware of when it comes to securities law and the Securities Exchange Commission (SEC).
He said that when dealing with a security syndicators have three choices:
Register the security with the SEC.

Find an exemption so you don't have to register.

Avoid the two options above and go the illegal route.
Needless to say, we don't recommend the third option!
Most investors are able to choose the second path because the SEC offers multiple exemptions. To get your mind around the major exemptions, Mauricio recommends working with an experienced securities attorney.
An attorney will help you catch any mistakes … before you're head-deep in a deal and it's too late to fix your errors.
Like the saying goes, an ounce of prevention is worth a pound of cure.
If you're going into a syndicated deal as an investor, there are some preventive steps YOU can take as well. Mauricio names two main steps:
Do your due diligence when it comes to the deal sponsor. Check their track record and make sure they have some successful deals under their belt.

Review the sponsor's documentation and paperwork. Missing items can be a huge red flag, Mauricio says. A sponsor who doesn't give you the appropriate disclosure documents is cutting corners.
Syndicators need to draft and publish a private placement memorandum before doing a deal. This document essentially names all the ways a private investor could lose their money.
Private placement memos are specific to each individual deal. To draft one, syndicators need to work with an attorney, who will evaluate all the ways a deal could go wrong.
This documentation is critical whether you're the syndicator or the investor.
If you're the syndicator, make sure your lawyer sits down with you and gets specific details about the deal so they can list every possible risk in the memo.
If you're an investor, it's wise to review this document and the deal itself with your lawyer so you are aware of possible risks before you put your dollars in.
How should syndicated deals be structured?
There are two parts to syndicating a deal.
First you have to raise money, find the deal, and make sure you're in compliance with securities law … and then you have to figure out what you're actually doing with the money you earn.
We asked Mauricio to talk about how syndicators can structure syndicated deals.
He said that first, syndicators have to look at whether they're structuring a deal for equity or for debt. Syndicators should also look to see what their investor pool is looking for.
And syndicators should keep in mind that a deal may be structured differently while there's cashflow versus after the property is refinanced or sold.
When it comes to structuring your deal, Mauricio reminds syndicators to ALWAYS disclose, disclose, disclose. Any way you or your spouse are compensated needs to be disclosed to the SEC.
This is where a securities attorney comes in handy, says Mauricio. If you're a syndicator, a good specialized attorney will spend the time up front to understand your deal and help you structure it … while making sure you disclose the proper info.
Now on to specific deal structures.
The most basic deal structure is to split the profits between syndicator and the investor pool.
The standard split is 80-20 … 80 percent for investors and 20 percent for the syndicator. But that percentage is malleable depending on the deal itself.
Another option is a "preferred return." This means a certain percentage of the original amount invested is set aside for the investor … say, 7 percent, for example. The investor gets all the profits up to that percentage, and the syndicator gets anything beyond that.
You can also do a "waterfall." This means setting up different tiers … up to a certain amount, the profit is split 60-40, and then after that, 70-30, and so on.
Whichever deal structure you choose, there are two basic guidelines you should follow, says Mauricio:
Keep it simple.

A waterfall structure with 10 different tiers is more work for you and more complicated for investors to understand.

Keep it fair.

Evaluate the deal structure based on how much work you're putting in versus how much capital investors are contributing.
One of our favorite things about syndication is that there are basically unlimited options for the type and structure of deals you do!
Interested in building a syndication business but not sure where to start? Mauricio recommends starting by farming for potential investors so you have an investor pool to pick from when you're ready to do a deal.
He also recommends making sure your entity and asset protection structure is in place. This can be done BEFORE you find your deal.
Want more information? Click here to check out Mauricio's exclusive webinar, Practicing Safe Syndications. And consider attending our Secrets of Successful Syndication Seminar, where Mauricio is a staple speaker annually.
We wish you safe syndicating!
---
More From The Real Estate Guys™…
The Real Estate Guys™ radio show and podcast provides real estate investing news, education, training and resources to help real estate investors succeed.
---
More From The Real Estate Guys™…
The Real Estate Guys™ radio show and podcast provides real estate investing news, education, training, and resources to help real estate investors succeed.
---
More From The Real Estate Guys™…
The Real Estate Guys™ radio show and podcast provides real estate investing news, education, training, and resources to help real estate investors succeed.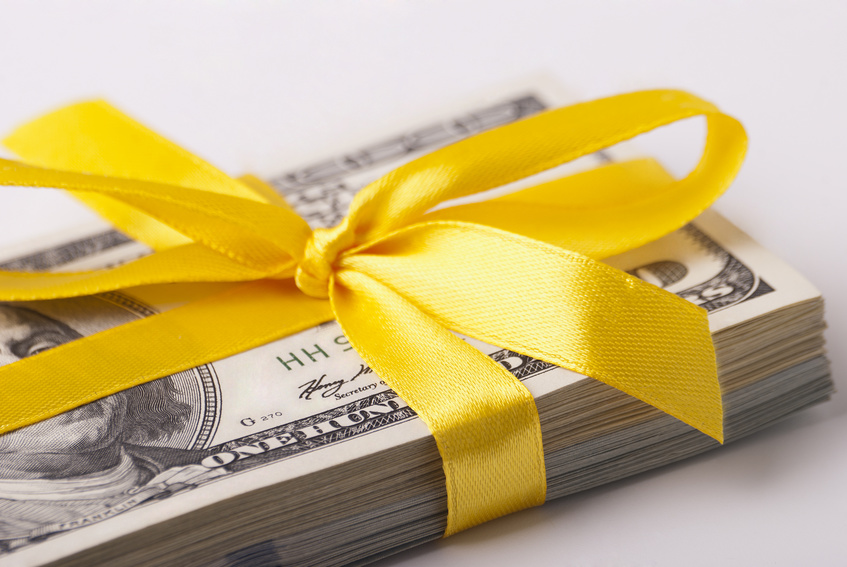 Stock Market Volatility Creates Opportunity for Real Estate Investment Syndication
We all want life on our terms.  The perfect opportunity at just the right time … where we don't have to think, work, or go out of our way to hit it big.
Be honest.  If you didn't get in (and out) of Bitcoin at the right time, aren't you just a LITTLE jealous of those who did?  We are.
But even many of those Bitcoin millionaires have taken it on their crypto-chin since the easy money train went off the rails.
The market giveth and the market taketh away.
Tom Brady said it best after the Super Bowl …
"Losing sucks.  But if you want to win, you have to play the game."
… and risk losing.  Of course, we're pretty sure Tom didn't lose too much.  And if you're playing the right game, even losers can come out okay.
That's what we love about real estate.
Sure, it's not as exciting as the roller-coaster rides of speculative exchange traded assets like cryptos, stocks, bonds, and ETFs.  But you can still make BIG money with real estate playing a very conservative game.
Right now, the market is reminding lots of paper- and digital-asset speculators that big ups often come with big downs.  So people with lots of money in those markets are realizing safer havens are pretty attractive when the tide turns.
And that's a GIFT TO YOU …
Because when you know how to make (or find) boring, reliable, stable, dependable returns … of 8-20% … with a time-tested asset like real estate … YOU are a HOT commodity.
We've been saying for years this is a GREAT time to become a real estate syndicator.  And it just keeps getting better.  There are TRILLIONS of dollars invested in paper assets through brokerage and retirement accounts … and folks who've been in those markets a while are sitting on some fat gains … BUT they're nervous … and rightfully so.
Some have already moved to cash to play it "safe" … and because they don't know what else to do.  But the dollar's been weak, and although interest rates are rising, inflation is rising faster … so the net gain on parked cash is negative.  That's a losing deal.
Enter YOUR big opportunity … syndication.
When stocks tanked in the dot-com bust, billions went into real estate for safety with yield and a hedge against inflation. 
Sure, real estate got a black eye in 2008 … even though it was a credit market problem and not a real estate problem.  But smart people realized the fundamental need for real estate didn't end with the financial crisis … and many smart investors scooped up bargain properties, just as rental demand increased because of the financial crisis.
Real estate investors have made a lot of money over the last ten years … just like stock investors.  But right now, stock investors are being reminded of the volatility of the stock market and the relative stability of real estate.
Give Nervous Stock Investor the Gift of Real Estate Syndication
Stock investors are RIPE for offers to invest in real estate.
And when you learn the secrets of successful syndication, YOU can attract many millions of dollars from frightened stock investors into the safer haven of real estate.  Best of all, syndication allows you to become wealthier helping wealthy people grow and protect their wealth.  It's an epic win-win.
Often in business and investing the best play is simply to take what the market's giving you.  Right now, it seems to us the opportunity to raise money for real estate deals just got even better.
---
More From The Real Estate Guys™…
The Real Estate Guys™ radio show and podcast provides real estate investing news, education, training, and resources to help real estate investors succeed.
In uncertain times, we all need a little wisdom to guide us to the right path.
So today, we bring you the words of the wise.
Property prices are continuing to inch upward in many markets. And the stock market is starting to tumble down. How should investors navigate the turmoil?
Listen in to hear from some of the smartest folks we know on their predictions for what the future holds … and their best tips for staying smart and focused in the midst of the storm.
In this episode of The Real Estate Guys™ show you'll hear from:
Your expert host, 

Robert Helms

His amateur co-host, 

Russell Gray
Brien Lundin

, author of the Gold Newsletter

Economist

Peter Schiff
Chris Martenson

and

Adam Taggart

,

authors of

Prosper!

Rich Dad Poor Dad

author

Robert Kiyosaki
---
Listen
---
Subscribe
Broadcasting since 1997 with over 300 episodes on iTunes!
---
Review
When you give us a positive review on iTunes you help us continue to bring you high caliber guests and attract new listeners. It's easy and takes just a minute! (Don't know how? Follow these instructions).
Thanks!
---
Brien Lundin on metals and money supply
Brien Lundin is our go-to expert on precious metals. He writes the Gold Newsletter and directs the New Orleans Investment Conference.
His predictions about the metals market have been spot on. We asked him how he keeps his thumb on the pulse. The short answer? "Experience," says Brien.
Three decades of reading, researching, and making connections have given Brien enough information to come to the conclusion that, "Metals have settled into a fairly reliable long-term pattern."
In fact, he says the future for metals is as close to inevitable as possible in the investing world.
High debt in the U.S. and other countries means their currencies will be depreciated, at least to some extent, and that means higher gold prices in the long term, says Brien.
With a predicted three or four rate hikes coming from the Fed in the next year, Brien predicts we'll continue to have a weaker dollar for several years.
Why should real estate investors be interested in metals? Alternative investments like precious metals allow you to divorce yourself from the levers the government pulls to adjust the economy, says Brien.
Confused about the options? "Roll up your sleeves," and dive in, says Brien.
Brien also had some words of advice … "Look around you to get the best investment advice."
One way to do that? Attend the New Orleans Investment Conference. The conference is packed with people looking to learn. Off-mic conversations are part of the package!
Peter Schiff on the global economy and Puerto Rico
"It's easier than people think to predict the future. The hard part is predicting the 'when,'" says Peter.
Economists have been predicting a dollar crisis for a while, and Peter thinks we are in the beginning of that crisis … "The dollar is dropping like a stone against the Chinese yuan," he says.
Why? According to Peter, it's payback for monetary policy mistakes from the Fed that led to the major economic crises of the past few decades, including the dot-com bubble and the housing bubble.
"As the dollar is falling, prices are rising," says Peter. Oil prices are up. Bond yields are rising, and that means interest rates are rising too. Peter predicts the combination of rising prices and high interest rates will be too much for the market to bear.
Crisis is coming, he says.
"What's going to kill us is the government's cure," Peter adds. After the real estate bubble collapsed, the government attempted to pump up the market by slashing interest rates … and succeeding in completely re-inflating the bubble. That bubble will make the crisis worse, he says.
Peter has started his own investment fund through Euro Pacific Capital. He aims to help investors diversify out of the U.S. dollar.
Gold stocks have moved up, says Peter. "We are really poised now for major gain."
And what about Puerto Rico? If you've been listening to the show, you'll know Peter not only invests in Puerto Rico, but lives there too.
"It's green again," says Peter. There are some problems due to service providers who have left the island. But overall, "People think it's worse than it is," he says.
In fact, Peter thinks there's more opportunity in Puerto Rico than before Hurricane Maria. Abandoned properties and foreclosures could be the perfect opportunity for investors to step in.
Chris Martenson and Adam Taggart on social capital and the Summit at Sea™
Chris Martenson and Adam Taggart, co-authors of the invaluable book Prosper!, chatted with us about some tangible steps to help YOU prosper.
Key among them is social capital.
"What are your strengths and weaknesses?" asks Adam. "Find people who have complementary skills and can fill in your weaknesses."
"No one can really have a handle on everything," Chris adds. In our rapidly changing world, he says it's wonderful when you can recognize people as kindred spirits … and learn from many points of view.
One way to get around some kindred spirits is to attend our annual Investor Summit at Sea™. In fact, all of the guests in this episode will attend the Summit.
It's more about context than content, Chris and Adam agree … and we're sure the context of the Summit will be the environment of your investor dreams.
Robert Kiyosaki on humility and getting around smart folks
Robert Kiyosaki doesn't believe in school. "The trouble with going to school is that you have to be an expert by yourself, and that keeps you small," he says.
More important than money or school smarts? "A very smart team" that operates on the basis of mutual respect and trust.
Robert recommends hanging around people who DON'T think they're the smartest people in the room. Humility is a great tool, he says.
"All coins have three sides. Most people think there's only one side … theirs," says Robert. "It's impossible for a coin to only have one side. Intelligence equals standing on the edge and looking at both sides."
Like F. Scott Fitzgerald once said, "The test of a first-rate intelligence is the ability to hold two opposed ideas in mind at the same time and still retain the ability to function."
Robert recommends getting around other investors so you can get around a variety of ideas. He recommends the Summit … and you'll be able to meet him if you come!
Plus, Robert's wife Kim Kiyosaki will hold a special ladies-only session at the Summit. Robert encourages female investors and partners of investors to attend and learn about why they don't need a man to get ahead.
Meet and mingle with smart people
No one knows where the future is headed with certainty … but there's one thing all our smart investor friends are certain about, and that's the importance of getting around the right people and assembling your team.
Want to reach out? The Investor Summit at Sea™ is the perfect first step.
Unable to attend the entire Summit? Consider joining us on land for the first two days. We're holding a brand-new event, a conference we're calling The Future of Money and Wealth.
Hoping to see you there!
---
More From The Real Estate Guys™…
The Real Estate Guys™ radio show and podcast provides real estate investing news, education, training and resources to help real estate investors succeed.
---
More From The Real Estate Guys™…
The Real Estate Guys™ radio show and podcast provides real estate investing news, education, training, and resources to help real estate investors succeed.
One of the most important pieces of advice we give to investors new and old is "Live where you want to live, but invest where the numbers make sense."
Once you break out of your market comfort zone, you can experience incredible personal and business growth … and build a diversified, stable portfolio.
In this episode, we discuss the various types of markets available to real estate investors … and chat about how to pick a market based on your personal goals.
Listen in! In this episode of The Real Estate Guys™ show you'll hear from:
Your diversified host, 

Robert Helms

His divergent co-host, 

Russell Gray
---
Listen
---
Subscribe
Broadcasting since 1997 with over 300 episodes on iTunes!
---
Review
When you give us a positive review on iTunes you help us continue to bring you high caliber guests and attract new listeners. It's easy and takes just a minute! (Don't know how? Follow these instructions).
Thanks!
---
The two major market types
Let's start from the top! Investment markets can be categorized into two major types … cash flow markets and equity growth markets.
Whether a market produces strong equity growth or stable rents is a byproduct of supply and demand.
Cash flow markets have a steady demand for rentals from working-class tenants with stable income. These factors combine to create high occupancy rates and reliable income.
These markets don't sizzle … but they offer steady returns.
On the other side of the coin, markets like San Francisco and Los Angeles are proven, stable equity growth markets. Investors won't get reliable cash flow in these markets … but if they get in before the market gets hot, they'll get hefty equity growth.
You can predict the next equity growth markets by looking at markets where the ability to supply new housing is beginning to be restricted.
Buying a property for equity growth is a completely different style of investing than cash flow investing, and it comes with some challenges … like finding properties that make sense, choosing markets with a good probability of growth before they get too hot, and managing your income.
It requires caution … because if you choose the wrong market … or the right market at the wrong time … your investment can go against you.
Of course, these two major market types are two extremes. The reality is that markets fall onto a continuum … and yes, there are markets that combine equity growth and cash flow.
Some markets have the capacity to supply housing as they continue to grow in value. However, inevitably that market will begin to slow down and shift through the cycle.
There are some trade-offs to combining equity growth and cash flow … for example, cash flow isn't quite as good as prices go up. To evaluate a current market, look at the trajectory of other major markets like New York or even Dallas.
Markets are cyclical, and almost every market evolves the same way. There are four basic stages in a market cycle:
Growth.

The market is expanding as more people are drawn to the area.

Equilibrium.

After a period of growth, the market slows down and is mostly developed.

Decline.

This can happen when a market falls out of favor or loses employers.

Revitalization.

The market starts to pick up again when demand increases.
The key? Study markets you want to invest in. Understand there is an evolution process, and even if a market is currently great for cash flow, it can absolutely evolve into an equity market in the future.
How to allocate your real estate assets
You've probably heard the saying, "Diversity is a recipe for mediocrity." And while that rings true in some cases, we think diversity can be your key to a stable portfolio.
Investors can benefit by using a basic asset allocation recipe … and remember, these numbers are yours to fiddle with:
50% of your portfolio should be

allocated to solid cash flow markets.

30% should be

invested in aggressive equity growth markets

that show signs of being in the path of progress, such as supply and demand imbalances.

And your remaining 20%

should be liquidity funds

… dry powder you can have on hand so you can swoop in and pick up great deals when everyone else is strapped.
Here's a good question … how do investors approach aggressive growth markets?
To leverage an equity growth market, you need to invest while the market is still emerging.
That doesn't mean investing in brand-new markets … it means looking for markets that are starting to take off with signs of job growth and increasing demand.
You want to avoid being spread too thin across markets … but you also want to be leery about banking on any one type of market. As the saying goes, "Don't put all your eggs in one basket."
There are, of course, some advantages to sticking with a single market, like efficiencies of scale. But if you stick to a single market and that market declines, your whole portfolio is affected.
Unique market types
Of course, every market has unique factors, but some markets stand out from the crowd in particularly distinctive ways.
You can make a great income investing in housing near colleges and universities. It's a captive market with constant need and a built-in client base … most students have good income durability.
You do have to consider the nature of technology, social trends, and educational trends when investing in a college market, however.
A great resource for information is the college or university itself … they can provide great data on the student population. If you're careful, this can be a stable market.
Jobs aren't the only driver of strong markets, as retirement markets prove. Retirees today are more active and less likely to buy a house.
They can also make excellent tenants, especially because retirees are no longer geographically linked to their income, whether that's social security, a pension, or investment returns.
By positioning yourself in markets like Boca Raton or Palm Springs, you can benefit from retirees who are searching for an affordable, attractive lifestyle that doesn't tie up a bunch of capital.
Making a lifestyle investment means picking a market YOU want to spend time in.
This often involves renting a property on a monthly, weekly, or even nightly basis … which translates to high income, even when offset by higher management costs.
A major benefit of a lifestyle market is the chance to use the property yourself, whether that's for a few months every year or during your own retirement.
The international market.
Investing outside of your country is a great way to diversify. The United States is not the only country in the world that offers great places to invest.
Investing outside of the U.S. also gives you the chance to create income in a different currency and park your wealth in a different economic environment.
And international investments are a sort of lifestyle investment … they certainly give you a good excuse to travel!
Although international investments can often require a steep learning curve, they're something every serious investor should take a look at.
There's always a great-performing market if you know where to look.
Sleeper markets aren't on the top 50 metropolitan statistical areas. These are boutique markets … the markets no one else is talking about.
They allow you to make returns no one else can make … but there isn't as much ballast, so you have to be very, very careful.
Don't forget to consider property type
We've discussed market types in this episode … but another important part of your investment decision is property types.
The choice of single-family, multi-family, commercial, development, or land-holding property is an important factor when balancing your portfolio of well.
And different markets hold different opportunities with regard to property type.
We want to get you thinking about where to look for your next investment … and market type is a great place to start!
---
More From The Real Estate Guys™…
The Real Estate Guys™ radio show and podcast provides real estate investing news, education, training and resources to help real estate investors succeed.