Like marriages, partnerships can be beautiful or disastrous.  On this broadcast, The Real Estate Guys talks to a practicing attorney who says there are things you can do to prevent problems before it's too late!
Your counselors for this episode:
Host, Robert Helms
Co-Host Russell Gray
Attorney Jeff Lerman
The parallels between marriage and partnerships are many, including the statistic that most break-ups are caused by financial pressures.  With so many properties down in value and funding for projects nearly impossible to come by, many partnerships are in trouble.  But in the midst of the carnage, are there lessons to be learned?  After seeing many promising partnerships hit the skids, Attorney Jeff Lerman shares his front line experiences with The Real Estate Guys.
Jeff reveals the #1 mistake most partners make and tells us exactly how to avoid it.  Like many things in life, the right things are easy to do, but they're also easy not to do.  Unfortunately, the price of neglect can be very high.
Jeff also shares his #1 tip for working through challenging times with your partner(s).  Some issues can be avoided.  Others simply have to be dealt with.  Jeff describes what he calls "the most important factor" in diffusing partnership tensions.  He also shares several of the red flags he looks for in order to avoid getting into a problem partnership in the first place.
This show is a follow up to Halloween Horror Stories and stayed with the theme that it is far more efficient to learn from other people's mistakes instead of your own.  Jeff Lerman has seen it all.  Listen in as he gives you the inside scoop on the lessons his clients paid hundreds of thousands of dollars to learn!
Listen Now:
The Real Estate Guys™ radio show and podcast provides real estate investing news, education, training and resources that help real estate investors succeed.
Just as injuries are a part of a professional athlete's life, so too are legal altercations a part of a real estate investor's life.  You do everything you can to avoid them, but when they come up it's always smart to get professional help.
Unfortunately, like doctors, lawyers don't come cheap.  So it's important to make sure the cure doesn't make the injury worse.
To help unravel the mystery of motivating your lawyer to take your case without you having to write a blank check, we invited an experienced real estate attorney into the studio to share his insider secrets for lower legal bills.
In the radio gym helping us work out this heavy issue:
Head coach and host, Robert Helms
Athletic supporter, Russell Gray
Special guest and attorney, Jeff Lerman
Join us for yet another exercise in broadcast excellence and discover how you can trim inches off a bloated legal bill!
Listen Now
Don't miss a show!  Subscribe to the Free Podcast
Want More?  Sign Up for The Real Estate Guys™ Free Newsletter!
Honey, they shrunk my net worth!
In case you haven't heard, the financial reform bill redefines who qualifies as an accredited investor.  So, if you like to pool your money with other people's money so you can get in on bigger deals, there are some new rules to play by.
And if you're syndicating deals now, then you REALLY need to listen up – because the new rules are effective IMMEDIATELY!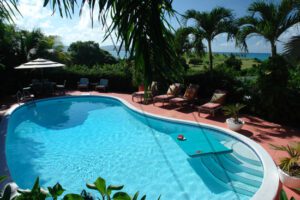 Diving into the deep end of The Real Estate Guys™ pool to discuss the ramifications for real estate investors:
Your host and lifeguard, Robert Helms
Your co-host and wading pool watcher, Russell Gray
Cannonball champion, the Godfather of Real Estate, Bob Helms
OMG!  OPM is r BFF.  TDM rulz!
Sorry.  Too much time at the teen pool.  Back to the topic at hand…
Our friend and real estate attorney Jeff Lerman sent us an important update about something buried in the 2,300 pages of the financial reform bill:  Congress decided to change the definition of "accredited investor" so that you can't count your home equity in your net worth.  Maybe it's a good time to do it since so few people have any home equity any way.
But for those of us who like to invest in private placements – and even more importantly, those who like to have people invest in our private placements – the new definition just demoted a lot of investors.  They've effectively been kicked out of the private pool and are now only allowed to swim in public securities.  You know, the ones run by the fine folks on Wall Street and "supervised" by the SEC.  We're feeling safer already.
What's really amazing is the new rules went into effect immediately. That means if you were in the middle of getting into a deal or putting one together, nothing is grandfathered.  So you could have good faith money in a deal based on capital pledges from people who were qualified to invest and poof!  Now those people are unqualified and you're scrambling to find replacement money before you lose your opportunity – or worse, your earnest money.
We're guessing the folks who decided to do this have never put a deal together.  But, perhaps just a little too much of our opinion is showing.  Sorry, we'll throw a towel around ourselves.
A big thanks for Jeff for bringing this to our attention.  It's changes like this that keep us subscribed to all of our newsletters, podcasts and blogs.  You never know (especially now) when the winds of change are going to blow across the game board and shuffle things around.  But when they do, you can count on The Real Estate Guys™ and our network of experts to let you know – and to help you adjust and adapt.  So be sure you're subscribed to everything and keep your eyes and ears open!
Listen now
Don't miss a show!  Subscribe to the free podcast!
Want more?  Sign Up for The Real Estate Guys™ free newsletter!
How to pay for college can be as important and difficult a decision as selecting which school to attend. With all the changes in the market, can real estate still help?
To school us on this important topic, plus provide a timely warning about an old law that has taken on new relevance in one of the largest real estate markets, we dialed up (for those old enough to remember a dial) one of the smartest attorneys we know!
In the classroom for College Funding with Real Estate 102:
•    The Professor of Profit and Your Host, Robert Helms
•    Teacher's Aid and Co-Host, Russell Gray
•    Professor Emeritus and the Godfather of Real Estate, Bob Helms
•    The Dean of Decision Making, Attorney Jeff Lerman
After a quick stop at the campus coffee shop for some pre-class caffeination, we slid into our school desks behind the golden microphones and Professor Robert Helms calls the class to order.
Like many topics in school, the first thing we discuss is why this topic is relevant.  Not everyone has children or wants to send them to college – or maybe all of that is in your rearview mirror.  But we soon discover that this type of real estate investing is just a niche like any other – and there's money to be made!
College is expensive and getting more so every day.  And in a soft economy, finding creative ways to pay for some or all of it is more important than ever!  As entrepreneurs, we get excited when there's a problem like this in the market that we can solve – and this one is no different.
Since Jeff Lerman is an "A" student, while the rest of us are…well, not as smart as Jeff…we have him lead our study group.  And like a typical "A" student, he starts talking about math and homework. Yes, there's homework involved!  But asking the right questions and doing the math is one of the secrets to success.  Jeff takes us through his own real life analysis and the questions and answers he's finding as he goes through this process himself.
Jeff explains how he uses the cost of on-campus housing as his baseline for doing the investment analysis.  How can he get more value for the same cash flow? Great question!
This leads to a discussion about which advisors he calls on to help him.  Yes, even advisors have advisors.  We discuss who you need and how to work with them.
The very important topic of single family homes versus condominiums comes up, which opens up the door for a lively classroom discussion.  Jeff reveals how his initial idea was contradicted when he got into the math.  See? It's true!  Do the math and the math will tell you what to do!  Of course, you have to do the right math – which includes accounting for all the variables.  So we talk through all of this.  Good stuff!
As we wind up the discussion of funding college with real estate, Jeff throws in some extra credit work – and tells us what every investor must know about the California Home Equity Sales Contract Act.
Never heard of it?  Neither had we.  But it poses some real risks to active real estate investors looking to cash in on today's distressed property bonanza.  And even if you're not actively investing in California, you'd be wise to be aware of this legislation – because often times other states follow California's lead on consumer protection.  This is especially true in the currently distressed property market.
Before we knew it class was over.  But as always, we learned a lot and had some fun.  Many thanks to Jeff for another enlightening appearance on the show!
Don't miss a show! Subscribe to the Free Podcast
Want More? Sign Up for The Real Estate Guys Free Newsletter!