Online Video Training Course
Over ten hours of powerful, proven training videotaped at a live two-day workshop … complete with downloadable workbook, exercise sheets, and reference materials.
If you're SERIOUS about your success, sales is the ONE skill you must master.
The good news is … sales is a LEARNABLE skill.  The GREAT news is you can discover How to Win Funds and Influence People from the comfort of your own home or office!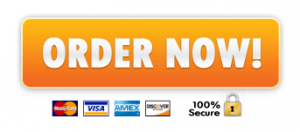 Any real estate investor, syndicator, or financial professional can …
Raise big money …

Negotiate profitable deals …

Build a large and loyal network of investors, clients and team members …
… by discovering the simple secrets of How to Win Funds and Influence People.
Most good people despise the thought of selling … because they think it means lying, cheating, manipulating, and being pushy, obnoxious, and selfish.
NOTHING could be further from the truth.
In fact, sales is a NOBLE profession.  A PROFESSIONAL salesperson is a MASTER at discovering important unmet needs … then explaining in a non-threatening way exactly HOW a solution works … and WHY it's in the BEST interests of the prospect to invest in it.
Professionals focus on SOLUTIONS … not pushy sales tactics.
"Every entrepreneur needs to be good in sales."
– Robert Kiyosaki, author of Rich Dad Poor Dad in Before Your Quit Your Job
Either YOU know how to generate revenue … or you're dependent on someone who does.
Most people start a business or get into investing to be INDEPENDENT.  Yet, most small businesses fail.  In fact, it's said up to 96% fail in the first five years.  That's TRAGIC … and largely avoidable.
Researchers say most entrepreneurs fail because of cash-flow issues … not connecting well with customers … lack of a compelling and unique value proposition … lackluster leadership … and the inability to communicate their value proposition in clear, concise, and compelling fashion.
But ALL those failures can be solved with the ONE SKILL which makes everything else easier … SALES.
"Sales solves nearly every problem in business."

– Ken McElroy, Co-Founder MC Companies, Rich Dad Advisor for Real Estate, best-selling author
When you know How to Win Funds and Influence People you can be TOTALLY CONFIDENT when you sit down face-to face with …
… a buyer or seller in a BIG DEAL that could make you MILLIONS …
… a WEALTHY investor who could write a HUGE check to invest in YOUR deal …
… a TALENTED SUPER-STAR who could make your team WAY better!
IMAGINE … having the proven skills to to know EXACTLY what to ask, what to say, how to inspire and persuade … so you can negotiate great WIN-WIN deals, generate BIG revenue, create RAVING FANS, get FABULOUS testimonials and LOTS of referrals!
No need to imagine … or wait for the next live once-a-year training … because we videotaped the entire workshop so YOU can discover How to Win Funds and Influence People … from the comfort of your own home or office!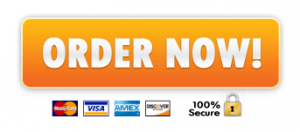 Mastering How to Win Funds and Influence People is a GAME CHANGER. 
But don't take our word for it … check out what people who've taken the course have to say …
"I am extremely happy I chose to invest in How to Win Funds and Influence People.  I will be able to implement immediately and I'm certain it will a substantial impact!" – Shanna B.
"Great, to the point, useful content.  Easily able to implement the skills from this training.  I feel set up for success with this content." – Debra F.
"Countless nuggets for success!" – Kurtis D.
"I'm excited to master the process and watch my career skyrocket as a result!" – Ash B.
"I thought I knew all about sales and marketing. I was wrong!  Very impressed with the content.  It will be used on a daily basis.  My only regret is I didn't get the training sooner." – Nancy M.
"This training is LIFE-CHANGING and impacts more than selling.  I've been helped to become a better and more effective communicator." – Stacey H.
"Great!  I couldn't ask for better training!" – Michael F.
"I feel very confident this training gives me a strong foundation to start my new venture.  I strongly recommend!" – Vee K.
"I've taken many sales training courses.  This is the BEST!" – Bobby M.
"Exceeded expectations.  I'm have difficult time with confidence, and this training energized and educated me.  I'm excited!" – Ryan P.
"I've engaged in many professional sales training courses over the past 10 years.  I can't think of one with more applicable and effective strategies and techniques than How to Win Funds and Influence People." – Brolin W.
"Incredible training!  I can't wait to use these skills!" – Emily N.
"This course helped me understand the sales process in a clear, concise manner … more so than the many books I've read on the subject." – Kevin W.
"The skills and techniques Russ teaches are INVALUABLE.  I've been able to use them to successfully sell a business." – John B.
"I started the training with the mindset that sales for me was unthinkable.  Now I can see a possible career in sales.  It's not scary anymore. Thank you!" – Tom W.
"Worth a million dollars!" – Travis D.
"Great in so many ways beyond sales.  Can change the way a person lives their life." – Aran D.
"I have a guy committing to invest after my first meeting with him…so the training has already helped me.  It feel like it's getting easier and momentum is starting to build." – Linda M.
"The sales training has been game changing. I can't believe I'm comfortable asking for $25,000, $50,000, $100,000!  A year ago if you told me I'd be doing this I wouldn't have believed you. I'm in tears of gratitude to you. Thank you!" – Monick H.
It's decision time …
Business decisions are simple trade-offs … upside potential versus downside risk.
You've read this far.  You're obviously interested.
You probably know your life will be MUCH better when you can raise more money, negotiate better deals, recruit and lead top talent, create a faithful tribe of raving fans, a large collection of compelling testimonials, and a steady stream of interested referrals.
That's all the upside.
The downside is the time and expense of going through the training … the same training HUNDREDS of people have already taken … and RAVE about.
It seems like an no-brainer … but think about this …
If you walk away … and you don't get this proven, practical, career-changing training … the upside becomes the downside, and vice-versa.
Because when you DON'T develop your sales skills, you LOSE all the upside.  And all you have to show for it is the little bit of money and a few hours of your life that you didn't invest in developing your most valuable skill.
You have SO much to gain and so little to lose.  If you only learn ONE thing that helps you do ONE deal, it's probably well worth it.  Then all the rest of your career, every other deal is PURE PROFIT.
Go for it.