Think Realty Conference & Expo Baltimore
Dates Coming Soon!
To be sure YOU get Priority Access Registration …
Experience firsthand what Think Realty has to offer!
Learn about tools, tips and resources, and how to manage your real estate business.
And connect with pros, exhibitors, and educators that will help you to earn more return on your real estate investments.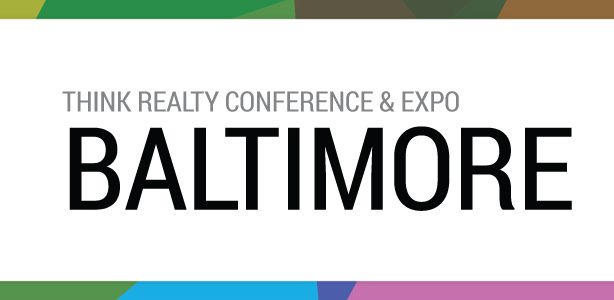 Saturday 

features the Think Realty Expo with over 40 exhibitors who can provide you with various tools and services strictly focused on helping you achieve the most you can as a real estate entrepreneur.
There will also be feature presentations from keynote speakers and educational sessions including a local market panel.
Sunday

, the Think Realty Coaches, will deliver educational sessions on topics such as Wealth Building, Establishing Your Business and Brand, Residential Investing, Risk Management, and Commercial Investing. There will also be educational workshops!
Dates Coming Soon!
To be sure YOU get Priority Access Registration …