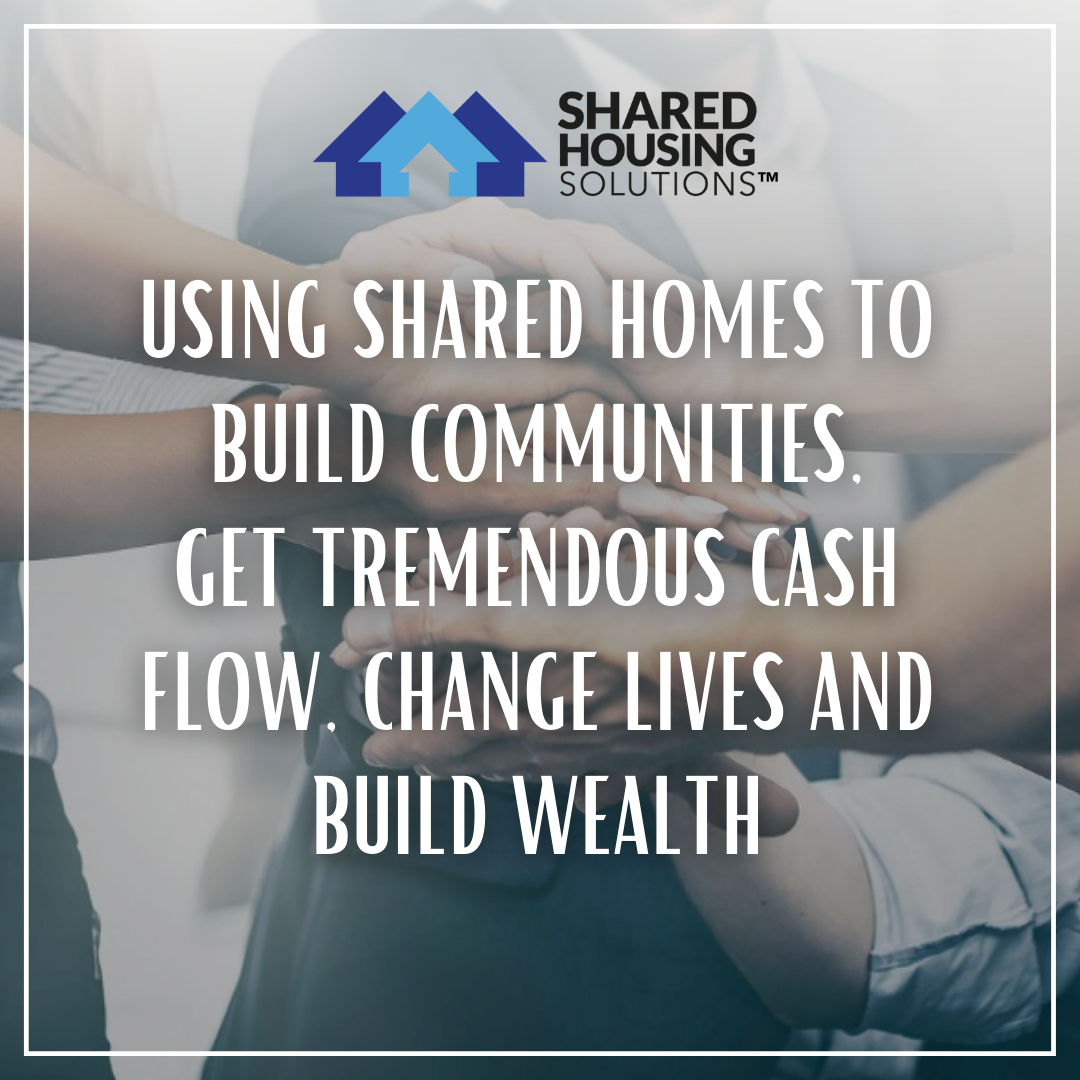 Using Shared Homes to Build Communities, Get Tremendous Cash Flow, Change Lives, and Build Wealth
January 29, 2022 from 8:30 AM to 4:30 PM PST
and
February 5, 2022 from 8:30 AM to 4:30 PM PST
Hosted by Shared Housing Solutions™ Founders Frank and Sherri Candelario, Ph.D.
With Special Guests Toby Mathis, Esq., and Karim Hanafy of Anderson Advisors
Attend this two-part, LIVE online workshop to discover how YOU can help solve housing insecurity in the US while collecting DOUBLE …
or even TRIPLE the typical rents on a single family home.

Seven years ago, Frank and Sherri Candelario, Ph.D. created a national model for shared housing using a single-family home. They found that they could co-house 8 or more people in a home, get paid by the BED and make two to three times the typical rent.
Today, through Shared Housing Solutions, they train people on their specific, proven method for using a single-family home to build passive income and impact people.
So how can YOU start a shared home? Many investors want to have an impact with their investments and make money. Maybe you're one of them! 
This workshop will help you prepare to start shared housing and transform your community … and your life!
When you attend, you'll discover …
Frank and Sherri have trained thousands of people to invest in real estate and end housing insecurity. 
Don't miss this opportunity to transform your community and your life …
The Real Estate Guys™ Guests and Contributors Have Been Featured On: