The eQRP Co. – Damion Lupo
What do you get when you mix creative, tax-free (and totally legal!)
strategies with your retirement plan? Total control of your financial future.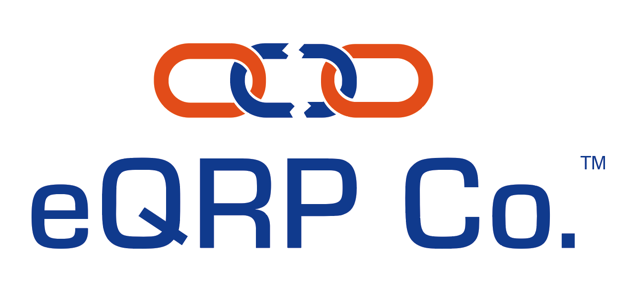 Discover how the experienced team at The eQRP Co. can help you direct your investments with tax-free (not just tax-reduced or tax-deferred) investments.  You keep the control of how, where, and what you invest. Damion's all about "transparent conversations" and is building a community of like-minded folks who take responsibility for their own financial freedom.  They are saying good-bye to the Wall Street "casinos" and turning their retirement accounts towards Main Street "real assets".  We love that! His team of experts can help YOU gain …
REAL MONEY: You get to contribute up to $120,000 per year into your eQRP retirement plan (tax deferred or TAX free) vs. just $5500 in your IRA.
REAL EQUALITY: No income limits, regardless of what you earn you can contribute.
REAL LEVERAGE: Want to invest in Real Estate and use 90% or even more leverage (a private mortgage) to super-juice your returns, cool, you won't get hit with the UDFI tax that you'll have to pay if you use a Enhanced Qualified Retirement Plan (eQRP) to invest in Real Estate using debt.
REAL POSSESSION:  Take Physical Possession of Gold and Silver (no custodian required, use your retirement money to take control, PRIVATE holding of your assets).
REALLY LOW COST:  $695 annual flat fee regardless of portfolio size, no more paying a % of your assets, the wall street financial advisor model (aka AUM)
REAL CONTROL: Total Checkbook control at the bank of your choice, write a check, no delays, no problems.
REAL LINE OF CREDIT:  You get a $50,000 line of credit against your assets, you can write yourself a check for up to $50,000 any time you want, no bank qualifying, no credit approval. Tap into your assets on demand for any reason.
REAL PROTECTION:  Your money is wickedly protected against bankruptcy or creditors who would sue just to get to your assets. ERISA law gives you iron clad protection.
REAL OPTIONS:  You get to use your retirement money to invest in almost anything imaginable. No more mutual fund only options. Invest in any type of real estate, in the United States or internationally, precious metals (that you hold), private loans, private businesses, commodities, tax liens and so much more.
REALLY TAX FREE FOREVER:  Use the Roth eQRP to invest and grow wealth for generations and never pay tax on the gains you AND your heirs make, literally opting your family OUT of the tax system for the next century. We know … It sounds too good to be true.  That's why we dedicated a whole show to sit down with Damion ourselves and learn more.  And we hope you take the time to learn about these amazing strategies too!
Complete the confidential form below to contact The eQRP Co. today and discover how YOU can take back financial control of your legacy.