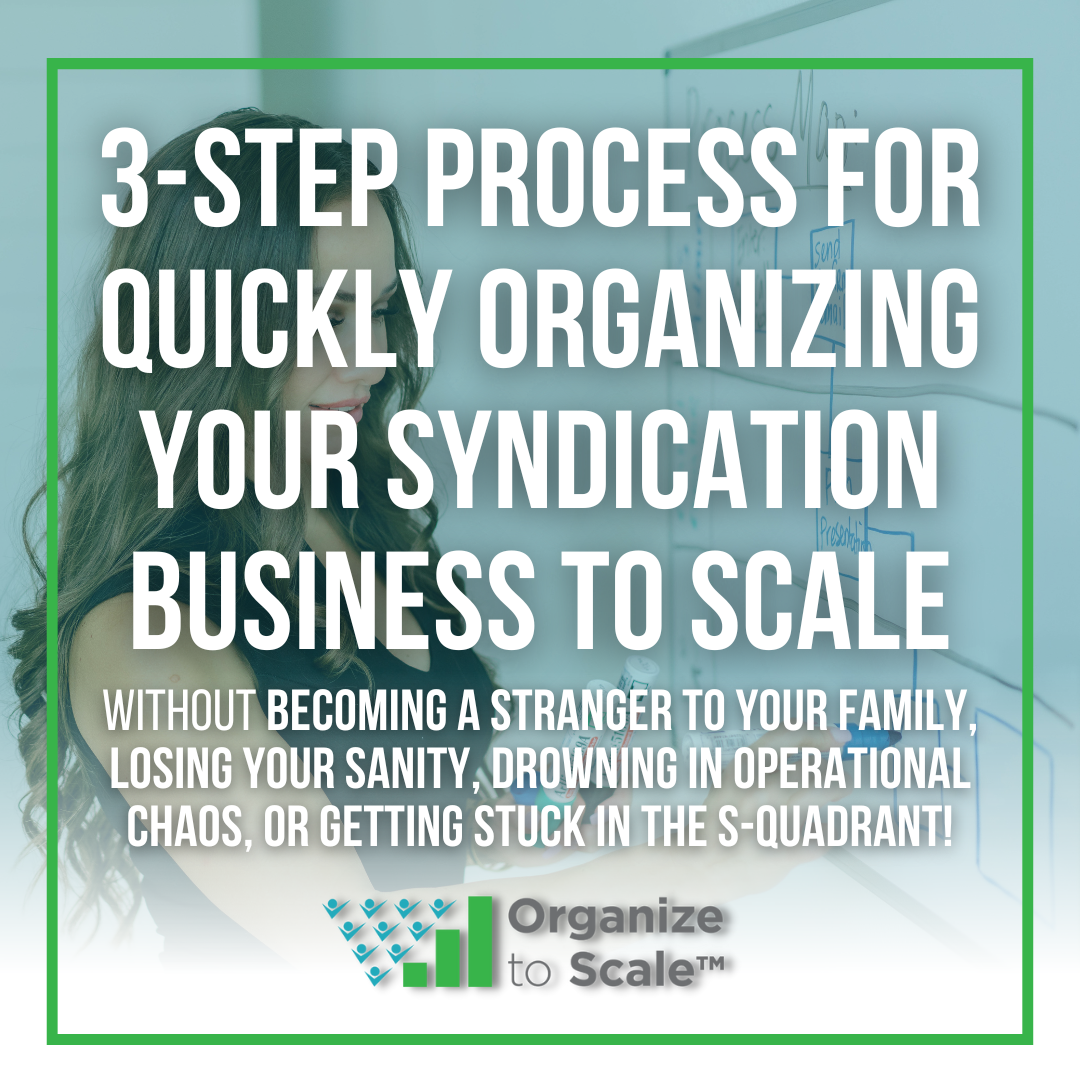 3-Step Process for Quickly Organizing Your Syndication Business to Scale
WITHOUT

Becoming a Stranger to Your Family, Losing Your Sanity, Drowning in Operational Chaos, or Getting Stuck in the S-Quadrant!
Anyone who knows The Real Estate Guys™ knows that we think real estate syndication is the single best opportunity in real estate and business … 
And that theory has been proven time and time again by those who've attended our Secrets of Successful Syndication training and gone on to raise hundreds of millions of dollars in capital.
That said … Success is a journey, and the path isn't linear. Just like in any business, every successful syndicator has encountered challenges or been stuck somewhere along the line.
And we'll be honest. Not everyone who sets out to start a syndication business is successful.
Sometimes folks struggle to put the right systems and infrastructure in place to scale …
They become overwhelmed with the amount of details and tools in this business …
They jump from to-do to to-do, failing to really move the needle on the things that matter most.
Or worse … They end up creating a job for themselves, trapping themselves in the very business they started to create their freedom.
The good news is that Staci Gray and her team at Organize to Scale™ have developed a step-by-step process that helps syndicators avoid ALL of that … A process that's generated over $300M in capital-raised and 600 happy investors in the last 24 months.
In this special presentation, you'll discover:
Simply fill out the form below for immediate access  …
Discover More Content You'll Enjoy ...
Organize to Scale – Staci Gray Get organized so you can scale your syndication business faster! Staci Gray and her team at Organize to Scale™
Learn More »
Starting and scaling a business requires a lot of strategic thinking, planning and execution. When you're trying to do everything – it's challenging! But you can stop drowning in the details and remaining stuck by operational issues …
Learn More »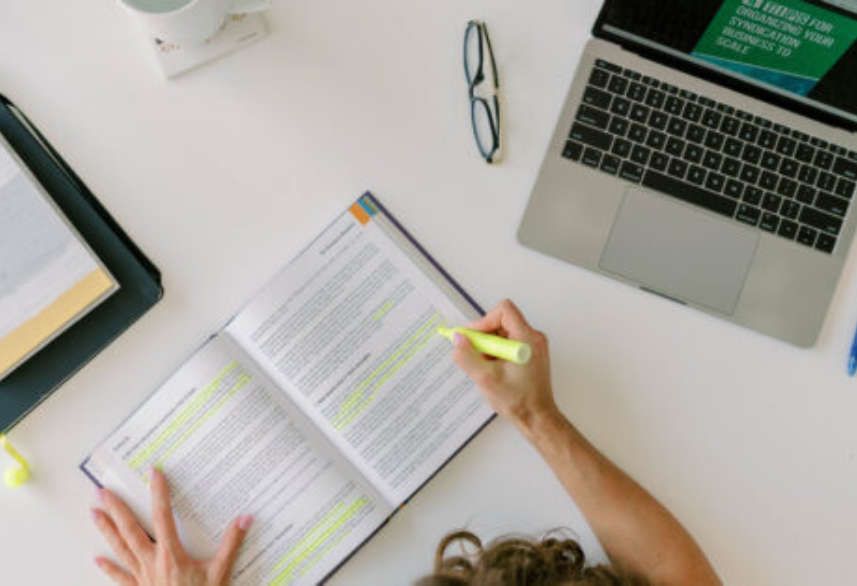 During this 3-Day LIVE and in-person workshop, Staci will guide you through her proven step by step process to build and scale your syndication business … And keep your sanity.
Learn More »