Boots-on-the-Ground Market Insights: Alternative Lending
September 2020
There's a lot of competition in the marketplace to find yield … but how long will that stay around?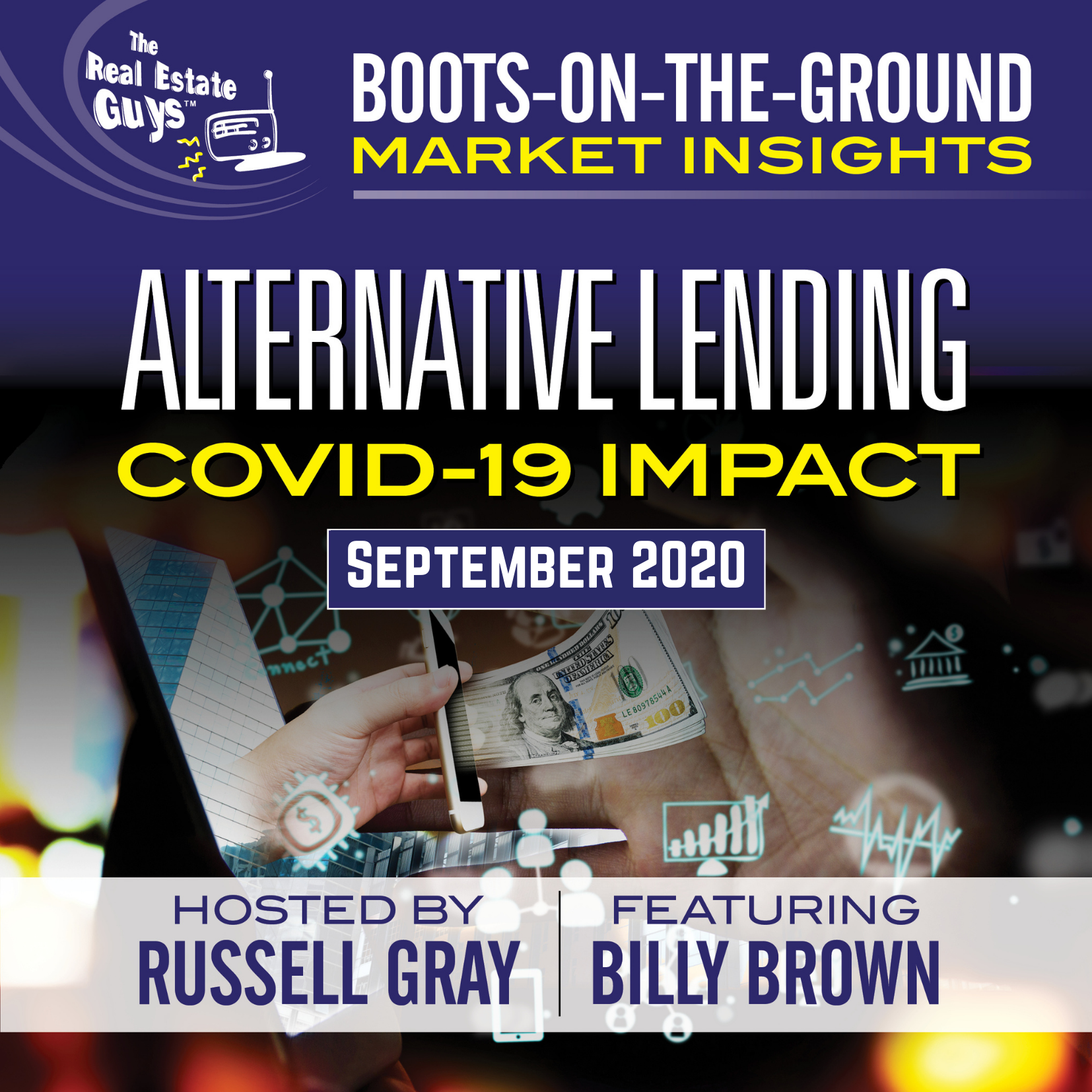 Listen in as Russell Gray, Co-Host of The Real Estate Guys™  Radio Show,  and alternative lender Billy Brown, discuss the mood in the lending world and how you can best position yourself for long term success!
In this month's update, Russ and Billy discuss … 
Current mood of lenders

Refinancing and asset backed loans

Leverage points and underwriting

Single and multi-family new construction properties

Hotels, offices and light industrial properties

And MUCH more!
Simply fill out the form below to access this edition of Boots-on-the-Ground Market Insights: Alternative Lending …