Fundamentals of Multi-Family Financing
As an investor, you know figuring out funding can be tricky. Leap up the learning curve with this informative report on the fundamentals of multi-family financing!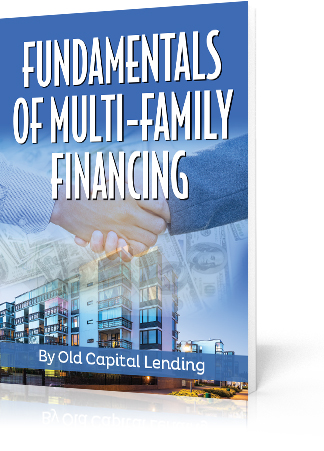 Explore this one-stop shop for understanding how to finance your multi-family investments.  The Old Capital Lending Team will guide you each step of the way.  
Understand why apartments are a resilient and proven asset class …  Then get into even more good stuff. 
Dig into how apartments get financed and discover who is doing the financing. 
Review an extensive list of lending options.  Get a handle on lending vocabulary and take a look at helpful rules of thumb for each loan type. 
Access a checklist of what documents you need to compile when working with a commercial loan broker.  And learn tips about how to help your commercial mortgage broker help you.
To get your complimentary copy of Fundamentals of Multi-Family Financing, simply fill out the form below …