Level Jumping: How I grew my business to
over $1 million in profits in 12 months
Learn how YOUR business can earn seven figures in one year.
Many people grow up believing that the safest path to a comfortable retirement doesn't involve being an entrepreneur. But Mike Simmons took a less traditional career path and started his own business when he realized his corporate job would only allow him to retire at 130 years old.
In his new book, Level Jumping: How I grew my business to over $1 million in profits in 12 months, discover how Mike grew his business to seven figures annually … through six core concepts: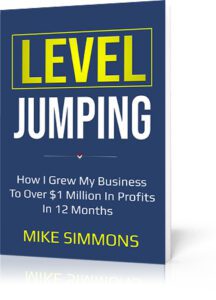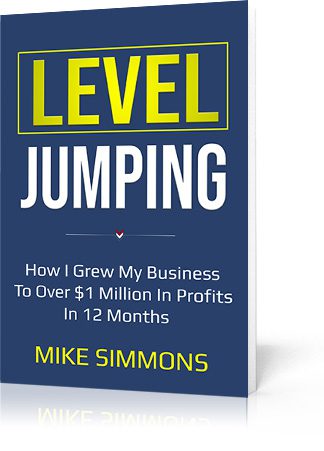 Hiring

Culture and Team Building

Defining Your "Why"

Partnering

Maintenance

Mentors and Masterminds
See for yourself how Mike's lessons can transform the way you do business
Simply fill out the form below to access Level Jumping: How I grew my business to over $1 million in profits in 12 months …