Market Selection Report
Discover markets that are pure cash cows!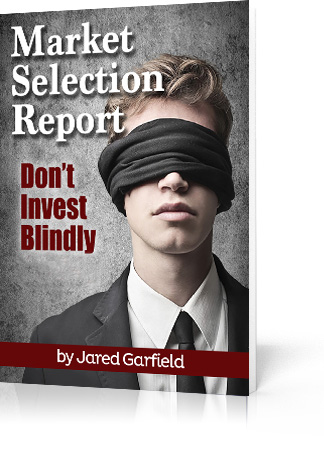 Investors want to be in TOP CASH FLOW markets. After all, who doesn't love great returns?
Jared Garfield is one of the top trainers in market selection, real estate due diligence and acquisition. He and his teams have analyzed and managed more than 3,000 properties in 5 states. 
Now, Jared is sharing his top picks for the highest cash flow markets of 2019. 
In this special report, explore:
✓ Jared's top 10 highest cash flow markets
✓ Tips for analyzing markets for high returns
✓ Guidance on how to better use data to identify trends
✓ And more!
Cash in with high cash flow markets!
Simply fill out the form below to access the "Market Selection Report"