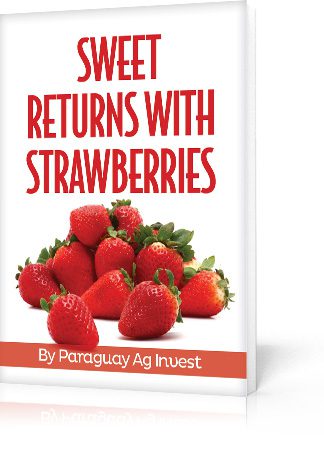 Sweet Returns with Strawberries
Growing your portfolio has never been so sweet!
Diversify your portfolio with a turnkey, passive investment secured by a hard asset.
Strawberries … you heard us right … can bring sweet returns.
Paraguay AG Invest is offering a limited availability investment in state-of-the-art hydroponic greenhouse strawberries.
Hydroponic farming allows crops to grow faster year round … using less water, less space, and minimal labor … all while eliminating crop failures.
For years, Paraguay AG Invest has managed successful growing operations that include an orange plantation and vegetable greenhouses. Everything is done in house … and investments are insured.
In this special report, you'll discover:
Simply fill out the form below for immediate access …
Discover More Content You'll Enjoy ...