The Passive Income Guide
Take control of your savings, and make passive income with private money lending!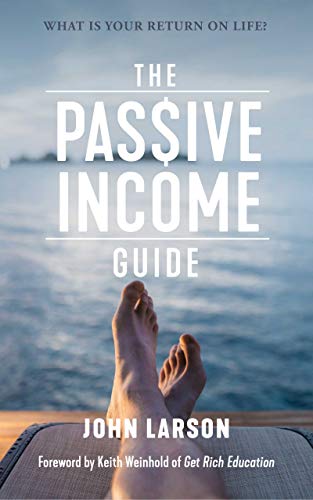 As real estate investors … we love the idea of passive income.
You have money in sitting idle … so why not put it to work for you? And make more money!
Making money without a lot of hard work might sound too good to be true … but John Larson shares a way to invest passively with all the security of real estate without bearing the market risk if values decline.
Plus, if you're looking for ways to grow your retirement funds … John's strategy of investing in private money lending means you don't have to deal with some of the tricky parts involved in owning leveraged real estate inside your IRA … But you can still get GREAT returns!
In this sneak peek of The Passive Income Guide, access TWO FREE CHAPTERS … "Private Money Lending: Be The Bank" and "Investing In Real Estate With Your Retirement Funds."
In these chapters discover:
✓ How to take control of your retirement funds and diversify into other investment options … like private money lending
✓ The critical components of calculating risk in passive investing
✓ How to prepare your retirement funds for borrowing
✓ Tips for passive investing success
✓ And more!
Get started by filling out the form below to access your special sneak peek of The Passive Income Guide …