THE 14th ANNUAL INVESTOR SUMMIT AT SEA™ 
HAS
SOLD OUT!!!
Be among the first to know when we open registration for our next Summit at Sea!
Simply fill out the form below and we'll put you on our 2017 Advance Notice List.
The 2016 14th Annual Investor Summit at Sea™ featuring Robert Kiyosaki has sold out! (See below to get and idea of how AMAZING it was).
But don't worry, we'll pull out all of the stops to make the 2017 15th Annual Investor Summit at Sea™ even more incredible!

Get on the Advance Notice List today!
After Summit at Sea Alumni, the

Advance Notice List will have the FIRST OPPORTUNITY to register

for the 2017 Investor Summit at Sea™.
Faculty   Itinerary   FAQs   Pricing & Registration   Testimonials   Consultation
14th ANNUAL INVESTOR SUMMIT AT SEA™
Featuring Rich Dad Poor Dad author Robert Kiyosaki
What Is the Summit at Sea? 
Join The Real Estate Guys™  for 8 full days of fun, sun and powerful, practical investing intelligence… aboard a luxurious cruise ship! It's not just a conference … and it's not just a cruise.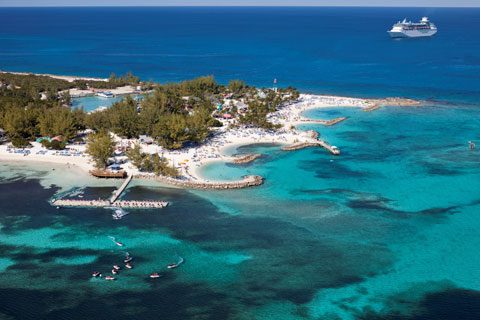 The Summit at Sea™ is your opportunity to engage in quality interactions with fellow investors and some of the brightest minds in the business.
For 13 years, enthusiastic investors from around the globe have come together to study, network and mastermind with each other and thought leaders in economics, real estate, energy, precious metals, tax mitigation, estate planning and asset protection.
Why Should I Attend? 
For those paying attention, you know that 2016 promises to be a year of big change (U.S. election, China's rise or fall, Fed interest rate quandary … etc.)
The Summit at Sea™ gives you the unique opportunity to spend a week totally immersed with some of the most brilliant investment minds on earth. You can't get this level of interaction anywhere else.
You have the ability to be 1 of a few people in the entire world who get to benefit from in depth seminars, panels, roundtables and private receptions to receive a rich, global context around investing, all while building relationships that allow you to compress timeframes.
Who Are the Faculty Members? 
Each year we assemble a world-class collection of subject matter experts to focus on the most current challenges and opportunities facing investors.
This Year's Faculty  includes Robert Kiyosaki and G. Edward Griffin
The last time we had Robert Kiyosaki and G. Edward Griffin together on the Summit, we had over 245 people register…and we had to turn people away.
This time we don't have 245 spots.  We have 140.  And 120 are already spoken for.
So NOW is YOUR time.
This Year's Topics Include:
♦ The Future of Money and Banking – Is Your Money Safe and Sound?
♦ Staying Safe from Prying Eyes, Financial Predators and Tax Hungry Governments
♦ Riches in Niches – Higher Yields through Specialty Real Estate
♦ How to Master the Art of Financial Survival in Any Economy
♦ All in the Family – Building Generational Wealth with Education, Entrepreneurship and Investing
And More!!!
What Can I Expect? 
The Summit at Sea™ is unlike ANY other investing conference you've ever attended…
Enjoy thought-provoking interactive seminars on land and at sea…
And lively discussions with fellow investors…
Ask our expert panels your most pressing questions…
Plus Private Receptions, Dinner Discussions and our famous and fun Social Shore Excursions where you'll make new friends…
For many of our "Summiteers", the Summit at Sea is a yearly opportunity to get away from the daily grind and take part in a high energy, intellectually stimulating, fun and powerful mastermind experience.  They feel like they've found their tribe. No wonder so many investors come back year after year!
A Few Testimonials:
"I went on this program and I highly recommend it." – Robert Kiyosaki, best selling author Rich Dad Poor Dad, 2015 Summit Faculty member
"The Summit at Sea was a life changing event.  I am still in awe of the entire trip.  Next year we will be bringing friends!" – Bill P., 2014 1st year Summiteer, South Dakota, USA
"In my 39 years as a real estate investor, this was truly the best seminar experience I have ever had.  I will be returning in 2015." – Craig H., 2014 1st year Summiteer, Oregon, USA
Click here to read our many testimonials and watch the video below.
The 14th Annual Summit at Sea has SOLD OUT! 
Get on the Advance Notice List for the 2017 15th Annual Summit At Sea!