The 15th Annual Investor Summit at Sea™
There are TWO cabins left …
If you're ready to go, then click the button below …

Here's a short message from Robert Kiyosaki… 
To learn more about the Summit,




watch the highlights from last year … 
The Summit is simply … AMAZING
Join The Real Estate Guys™  for 8 full days of fun, sun and powerful, practical investing intelligence… all aboard a luxurious cruise ship!
It's not just a conference … and it's not just a cruise.  It's SO much more…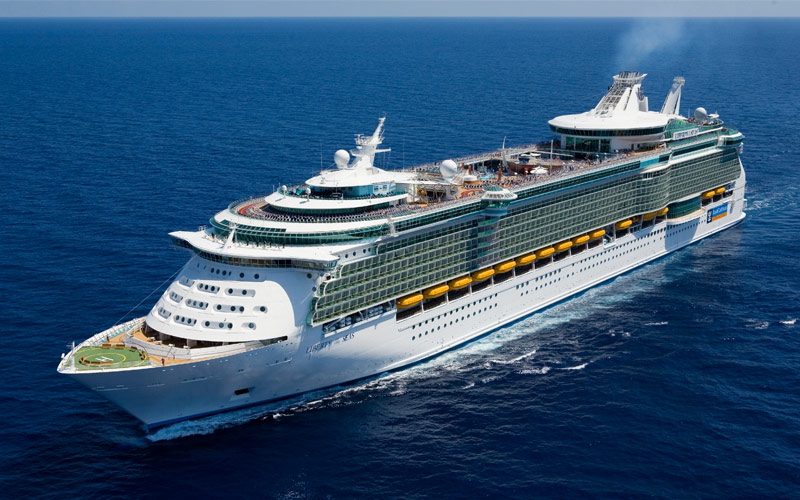 The Summit at Sea™ is your opportunity to engage in quality interactions with fellow investors and some of the brightest minds in the business.
For 14 straight years, enthusiastic investors from around the globe have come together to study, network and mastermind with each other and thought leaders in economics, real estate, energy, precious metals, tax mitigation, estate planning and asset protection.
A MUST Attend Event… 
For those paying attention, you know that 2017 promises to be a year of big change (New U.S. administration, China's rise or fall, Fed interest rate quandary … etc.)
The Summit at Sea™ gives you the unique opportunity to spend a week totally immersed with some of the most brilliant investment minds on earth. You can't get this level of interaction anywhere else.
No wonder so many of our Summiteers come back year after year!
You're in elite company…
You'll be one of a very few people in the entire world to access in-depth seminars, panels, roundtables and private receptions with world-class experts and fellow investors from around the world.
You'll get a rich, global context on investing, while building relationships to expand your network globally.
Each year we assemble a world-class collection of subject matter experts to focus on the most current challenges and opportunities facing investors.
For 2017, we've confirmed several notable faculty members including…
Robert Kiyosaki 
Peter Schiff  
G. Edward Griffin
Doug Duncan
Chris Martenson
Robert Kiyosaki is the best-selling personal finance author in the history of the world.  No one else is even close.  His iconic Rich Dad Poor Dad has impacted the lives of many millions of people around the word.
Peter Schiff is renowned for calling the 2008 mortgage crisis and is an outspoken pundit on economics.  Peter's been a regular contributor to The Real Estate Guys™ radio show and has a very popular podcast of his own.
G. Edward Griffin is the legendary author The Creature from Jekyll Island…a powerful and shocking expose on The Federal Reserve.   There's probably never been a more important time in recent memory to understand the Federal Reserve…and how to position yourself to react profitably to their actions.  Most people won't.
We have MANY other faculty members confirmed…and we're in talks with several other HIGHLY notable experts.  Click here to see our 2017 line-up.
But please do NOT wait.  Last year we had several last minute faculty additions, including Robert Kiyosaki, James Rickards and Simon Black.  And we were SOLD OUT before we knew they were coming.
The Summit at Sea™ is unlike ANY other investing conference you've ever attended…
Enjoy thought-provoking interactive seminars on land and at sea…
And lively discussions with fellow investors…
Ask our expert panels your most pressing questions…
Plus Private Receptions, Dinner Discussions and our famous and fun Social Shore Excursions where you'll make new friends…
For many of our "Summiteers", the Summit at Sea is a yearly opportunity to get away from the daily grind and take part in a high energy, intellectually stimulating, fun and powerful mastermind experience.  They feel like they've found their tribe. No wonder so many investors come back year after year!
Here's just a FEW of the MANY  great things past Summiteers have to say about this life-changing experience…
"I went on this program and I highly recommend it." – Robert Kiyosaki, best selling author Rich Dad Poor Dad, multi-time Summit Faculty member
"The Summit at Sea was a life changing event.  I am still in awe of the entire trip.  Next year we will be bringing friends!" – Bill P., 2014 1st year Summiteer, South Dakota, USA
"In my 39 years as a real estate investor, this was truly the best seminar experience I have ever had.  I will be returning in 2015." – Craig H., 2014 1st year Summiteer, Oregon, USA
Click here to read our many testimonials … and watch the video below to hear from some of our many hundreds of happy Summiteers!
Click on the links below for more info …
Click below to reserve your spot!