The Real Estate Guys™

19th Annual Investor Summit™
June 11 – 19, 2021
Now OPEN for Public Registration!

Click on the links below for more information …
YOU are invited to be a part of the PREMIER investment conference!
For the 19th consecutive year, a world-class faculty of experts in investing, economics, real estate, precious metals, energy, and entrepreneurship are coming together for more than a week to talk about the challenges and opportunities facing investors in a rapidly changing world!
This is YOUR chance to get in on the conversations  … up close and personal!
Why has Robert Kiyosaki been on SIX Summits and counting?

In his own words …
Take Your Financial Education to the Next Level …. FAST!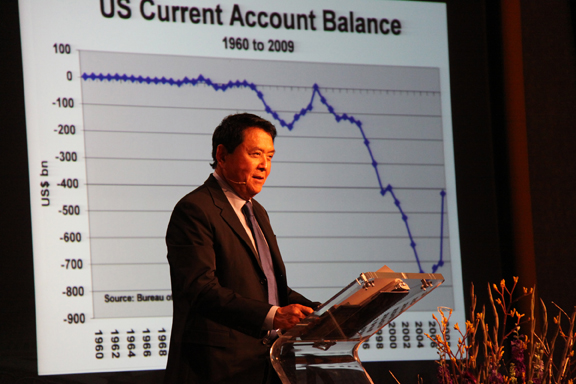 Robert Kiyosaki and Peter Schiff both warned about the 2008 crisis.
Today, they see ANOTHER financial crisis looming … and smart investors are preparing to take advantage of it.
Fortunes will be made … and lost … depending on what you know, who you're connected to, how well you're prepared … and what you DO as events unfold.

The Investor Summit™ is a rare opportunity to talk face to face with other top experts in economics, investing, real estate, precious metals, energy, entrepreneurship, and more.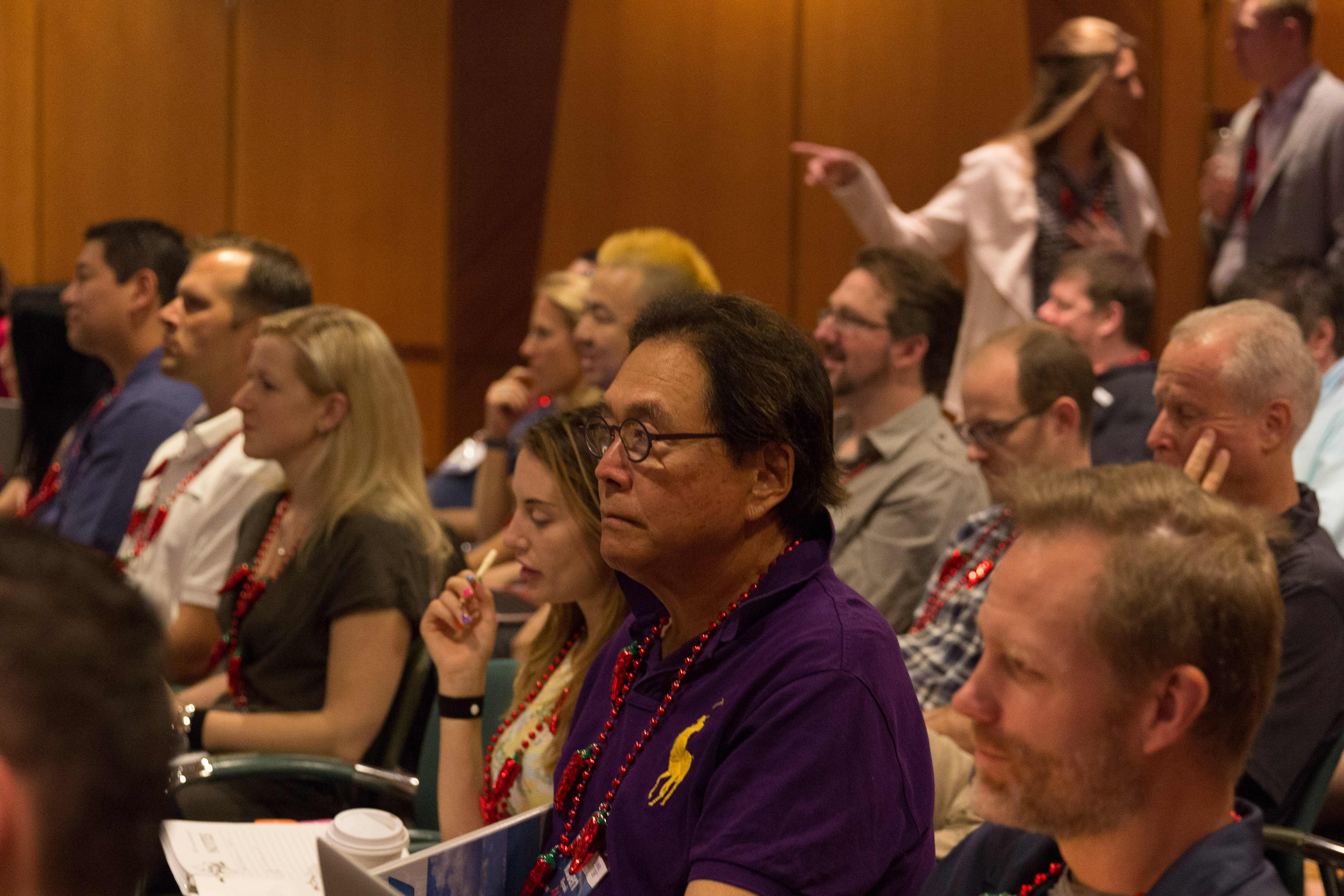 Robert Kiyosaki in the audience alongside Peak Prosperity co-founder and fellow Summit™alumnus, Adam Taggart.
The Investor Summit™ is where experts come both to teach … and to learn from each other.
That's because the Summit features an OUTSTANDING faculty of world-class experts.
Here are just some of the MANY amazing people who've taken part in past Summits … and most come back year after year …
Robert and Kim Kiyosaki (Rich Dad); Simon Black (Sovereign Man); Peter Schiff (Euro-Pacific Capital); Dr. Chris Martenson and Adam Taggart (Peak Prosperity); G. Edward Griffin (author of The Creature from Jekyll Island); Brien Lundin (Golden Opportunities newsletter), Dr. Mark Skousen (Economist), Dr. Robert Murphy (Economist), James Rickards (Currecy Wars), Dr. Doug Duncan (Fannie Mae) … and MANY more!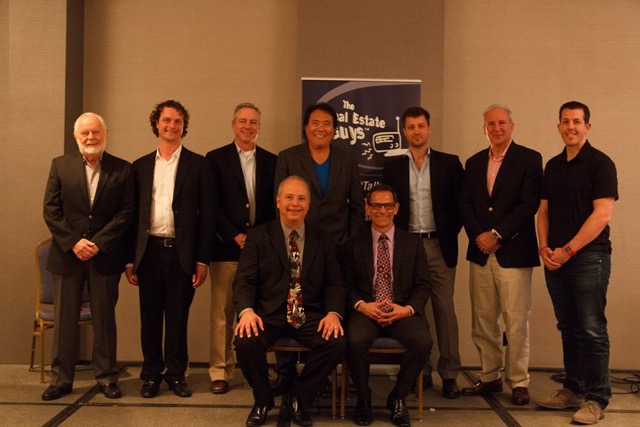 The 2016 Summit panel on the future of money with (left to right) G. Edward Griffin, Anthem Blanchard, Brien Lundin, Robert Kiyosaki, Simon Black, Peter Schiff, Patrick Donohoe; Robert Helms, Russell Gray (seated).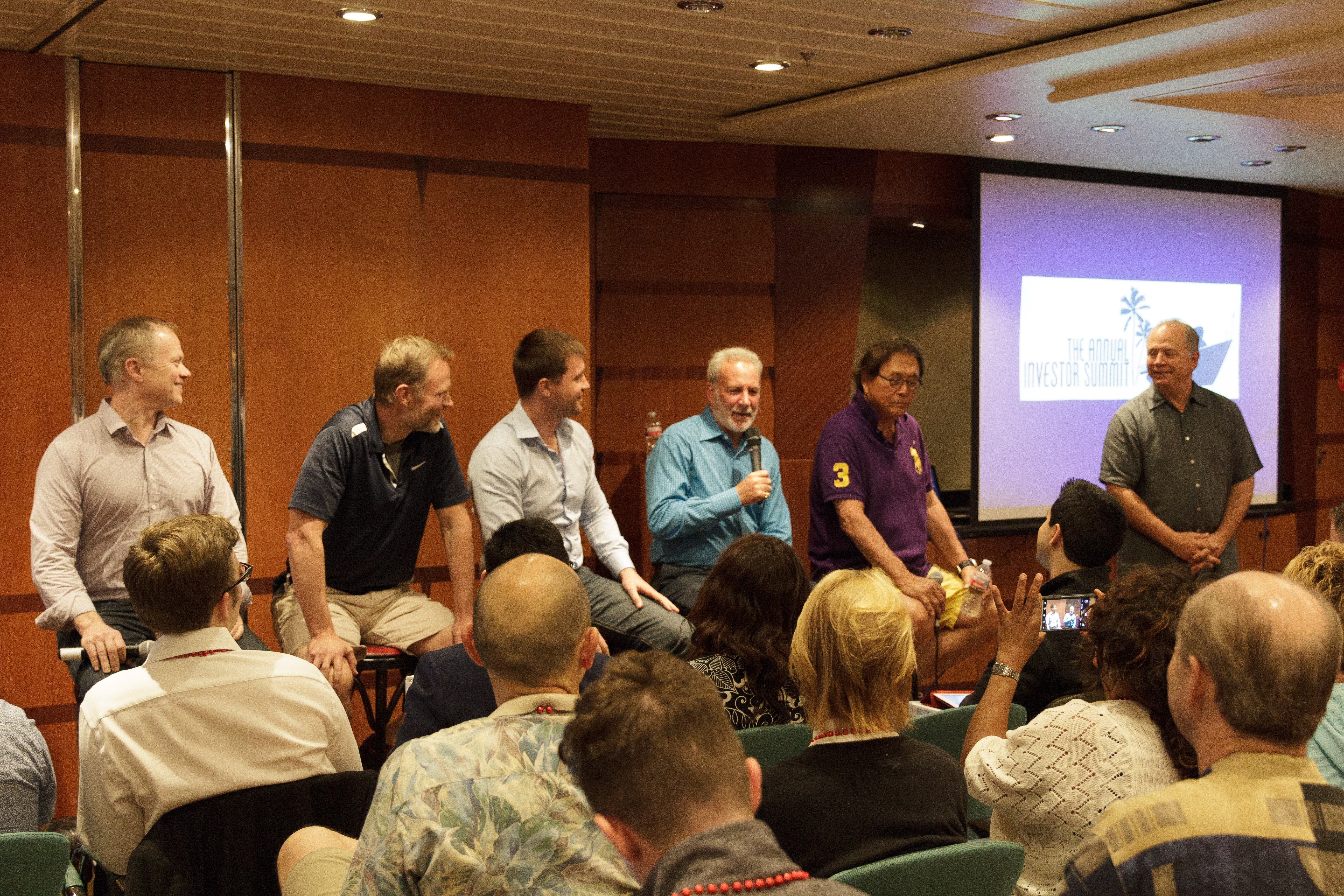 Left to right: Chris Martenson and Adam Taggart of Peak Prosperity; Simon Black of Sovereign Man; Peter Schiff of Euro-Pacific Capital; Robert Kiyosaki (Rich Dad, Poor Dad); and Robert Helms, host of The Real Estate Guys™ Radio Show
A highlight of the Summit are the all-star panels.
It's one thing to hear an expert presentation … and something completely different to be a part of the conversation among world-renowned thought leaders
.
     

Peter Schiff redefines "business casual" while holding court with a group of Summiteers at the Investor Summit™ beach party.
The Summit blurs the lines between stage and audience.
Everyone is interacting, talking, listening, learning, laughing, and forming friendships. It's like summer camp for investors. There's nothing like it.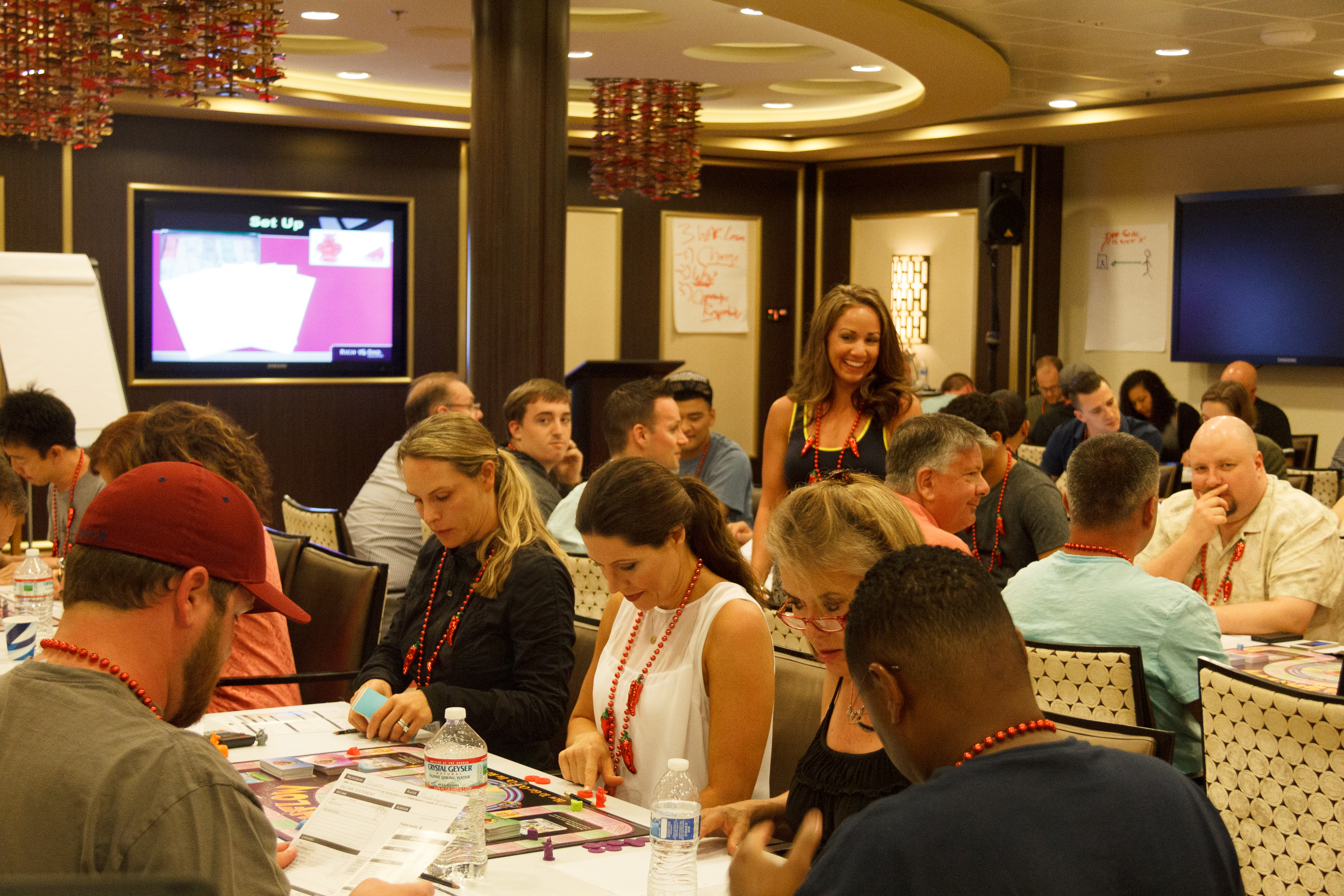 All work and no play can get a little monotonous … so we combine them into fun onboard activities … like playing Robert Kiyosaki's Cash Flow board game.
Of course, it's not playing Cash Flow that makes the Summit special. It's who you're playing it with!
The Summit attracts highly successful investors and entrepreneurs from all over the world.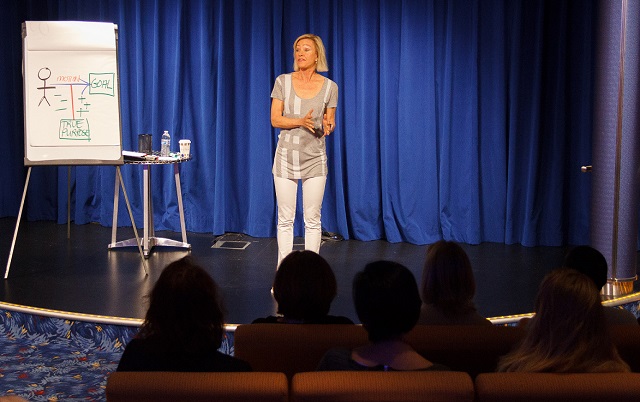 Kim Kiyosaki sharing at a women's breakout session during the 2015 Investor Summit™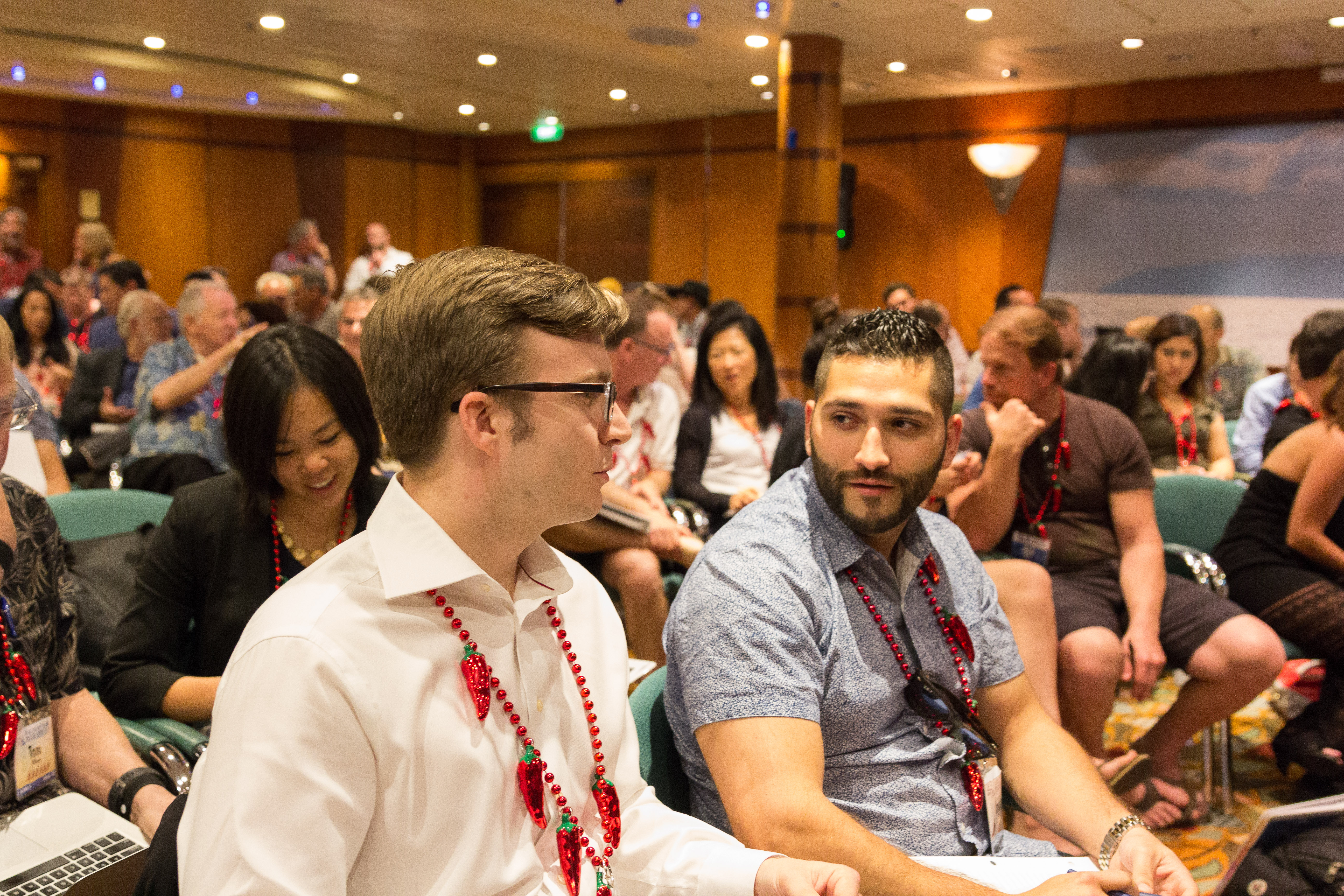 The Summit's not just for old folks.
But it's also not cheap. To make it easier for younger people to be exposed to the great people, ideas, and experiences aboard the Investor Summit™ … we have a special discounted registration for young adults ages 18-25 at time of enrollment.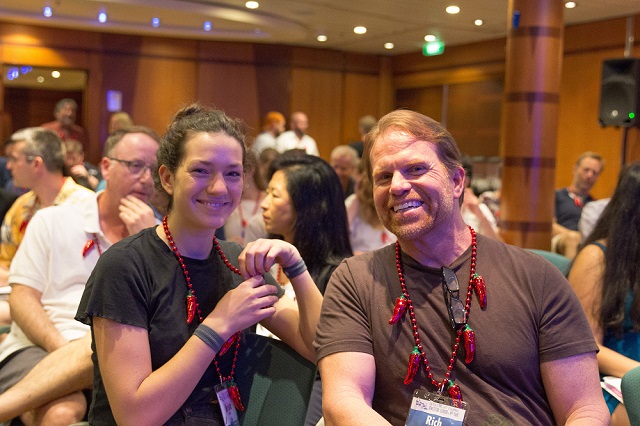 Rich Fettke of Real Wealth Network enjoying a Summit™ session with his teenage daughter.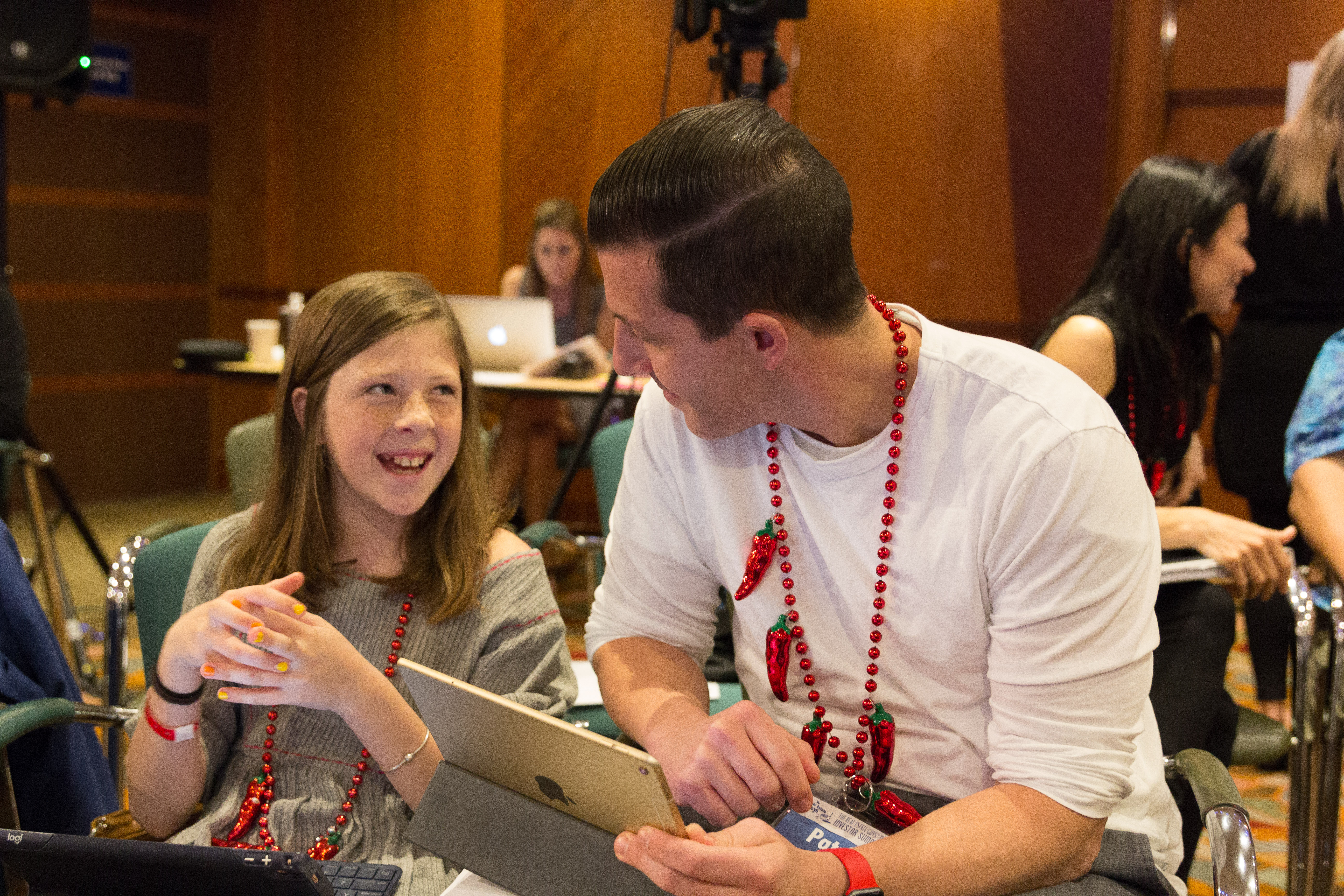 Kids LOVE the Summit too!
Many investors use the Summit™ as a way to show their children investing and financial education isn't boring. It can be FUN! After 17 years, we've seen children grow up on the Summit! To encourage family participation, there are special discounted registration rates available for children.
The cruise line has all kinds of fun activities for the kids. And some choose to attend several of the educational sessions, educational shore excursion, our private beach party … and of course, the Cash Flow game. In fact, one year a 12-year old WON the Cash Flow game … and got out of the rat race before any of the adults! Maybe some day he'll be teaching sessions!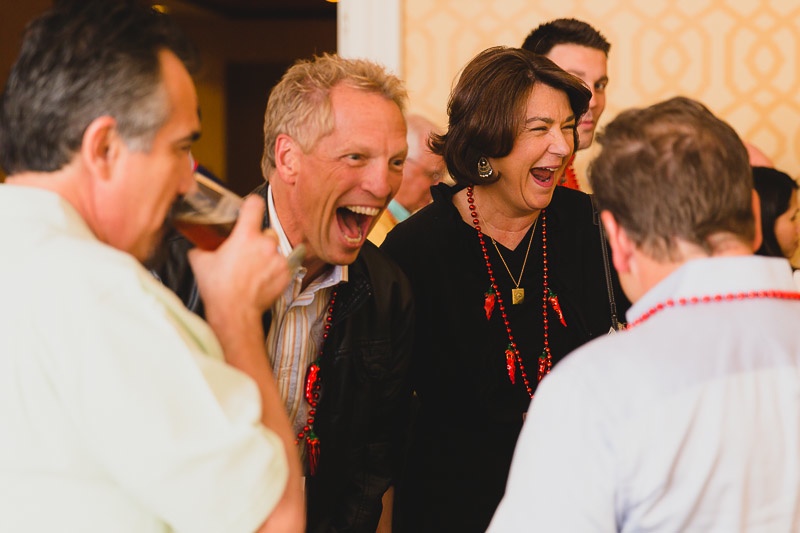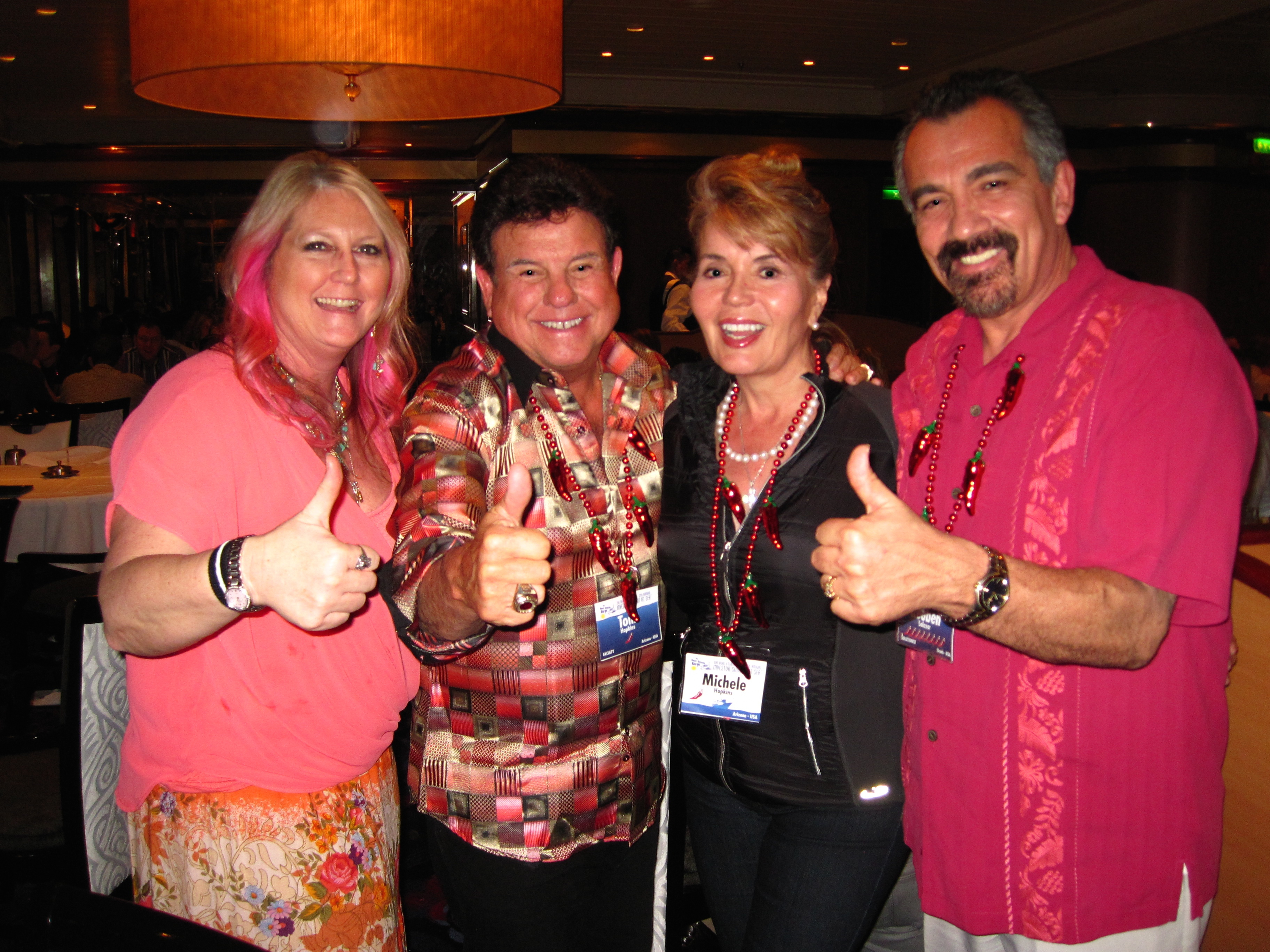 Private Parties
After we're finished filling our minds with good ideas, we get together at night to eat, drink and be merry together.
The Summit™ is a great place to get to know the faculty and your fellow investors in a fun, relaxed, and intellectually stimulating way.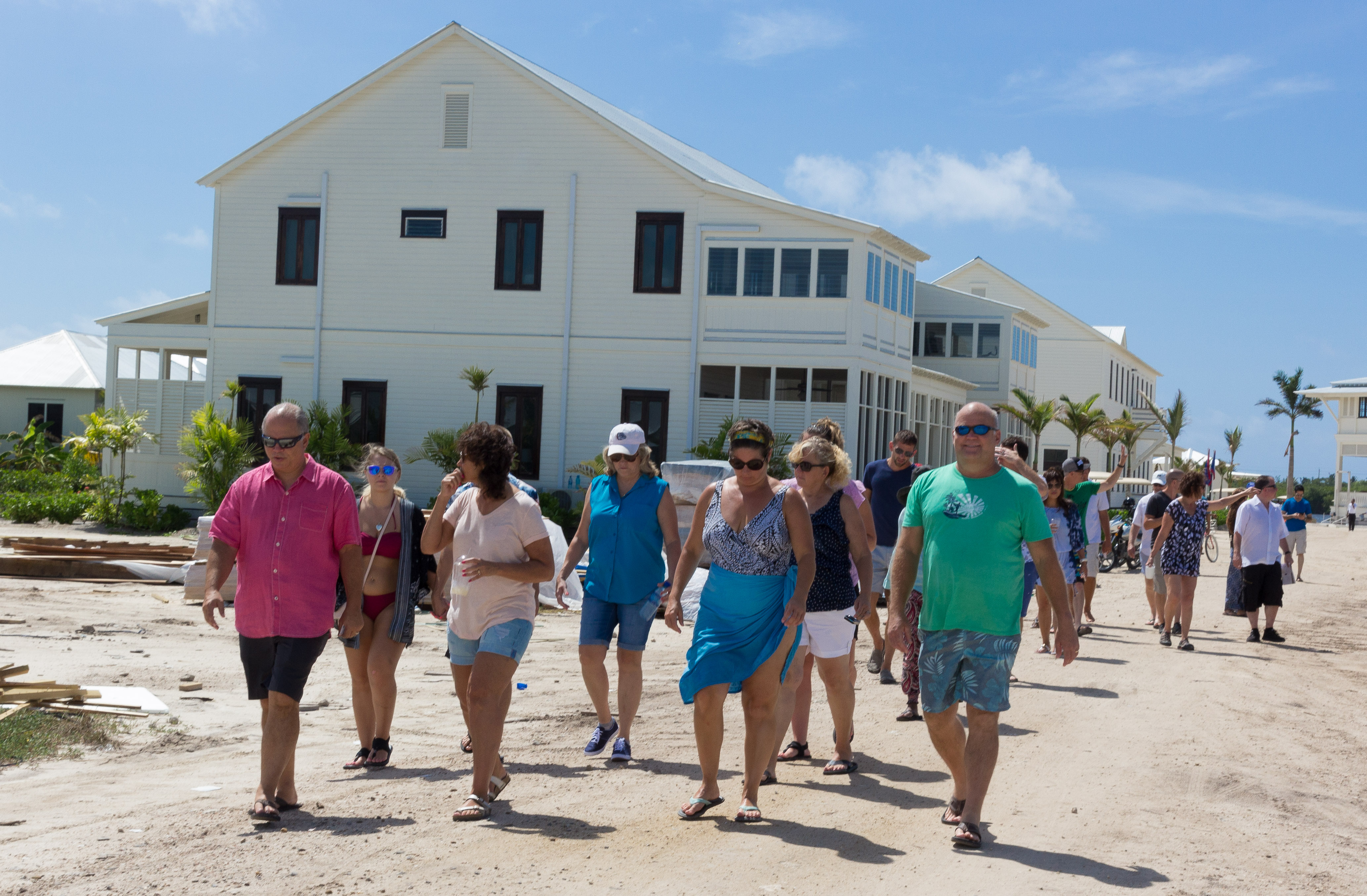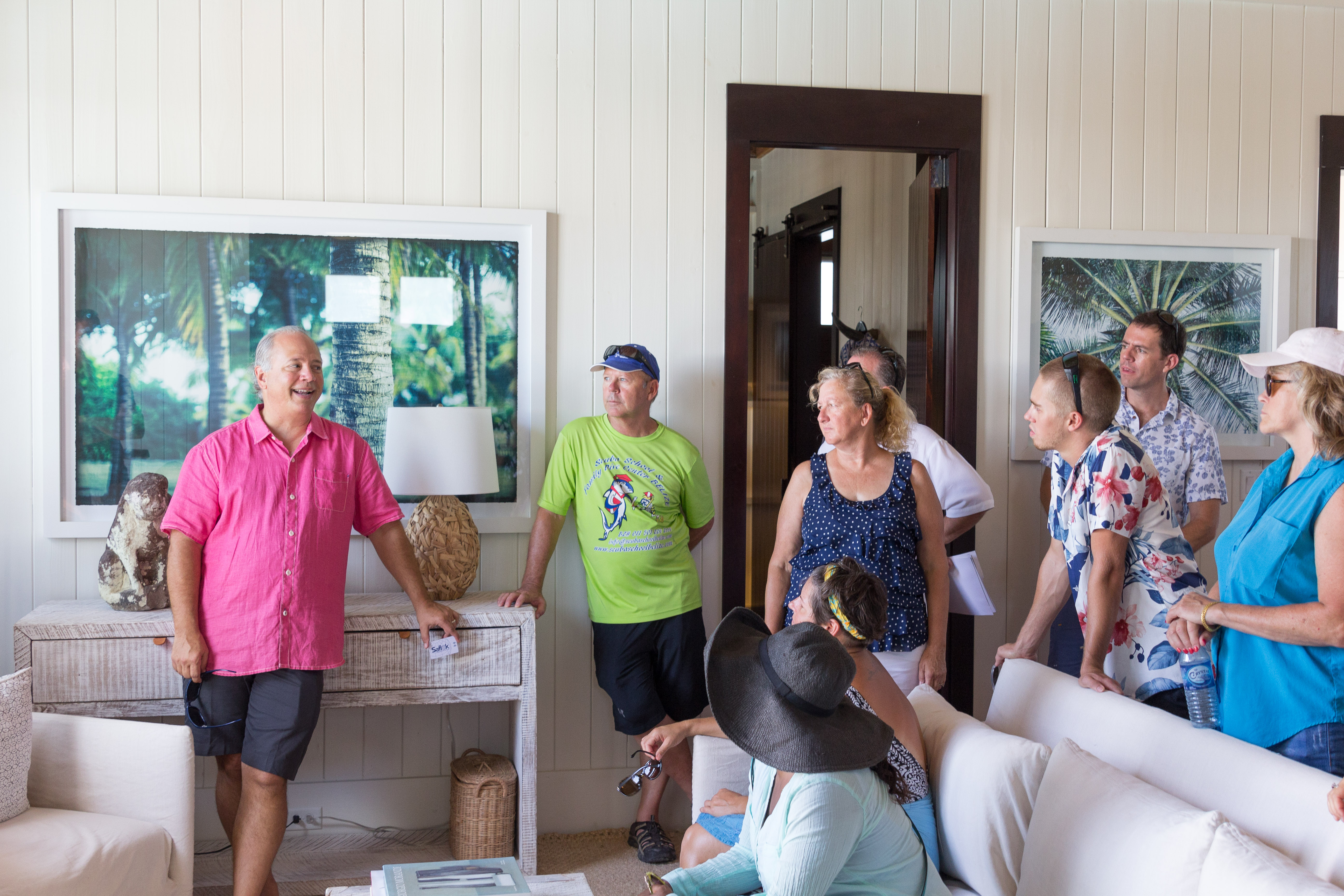 Robert Helms leads a group of investors on a tour of a resort property real estate development in Ambergris Caye, Belize during the 2017 Investor Summit™
Optional Educational Private Shore Excursions
We're already working on an AWESOME exursion for 2021!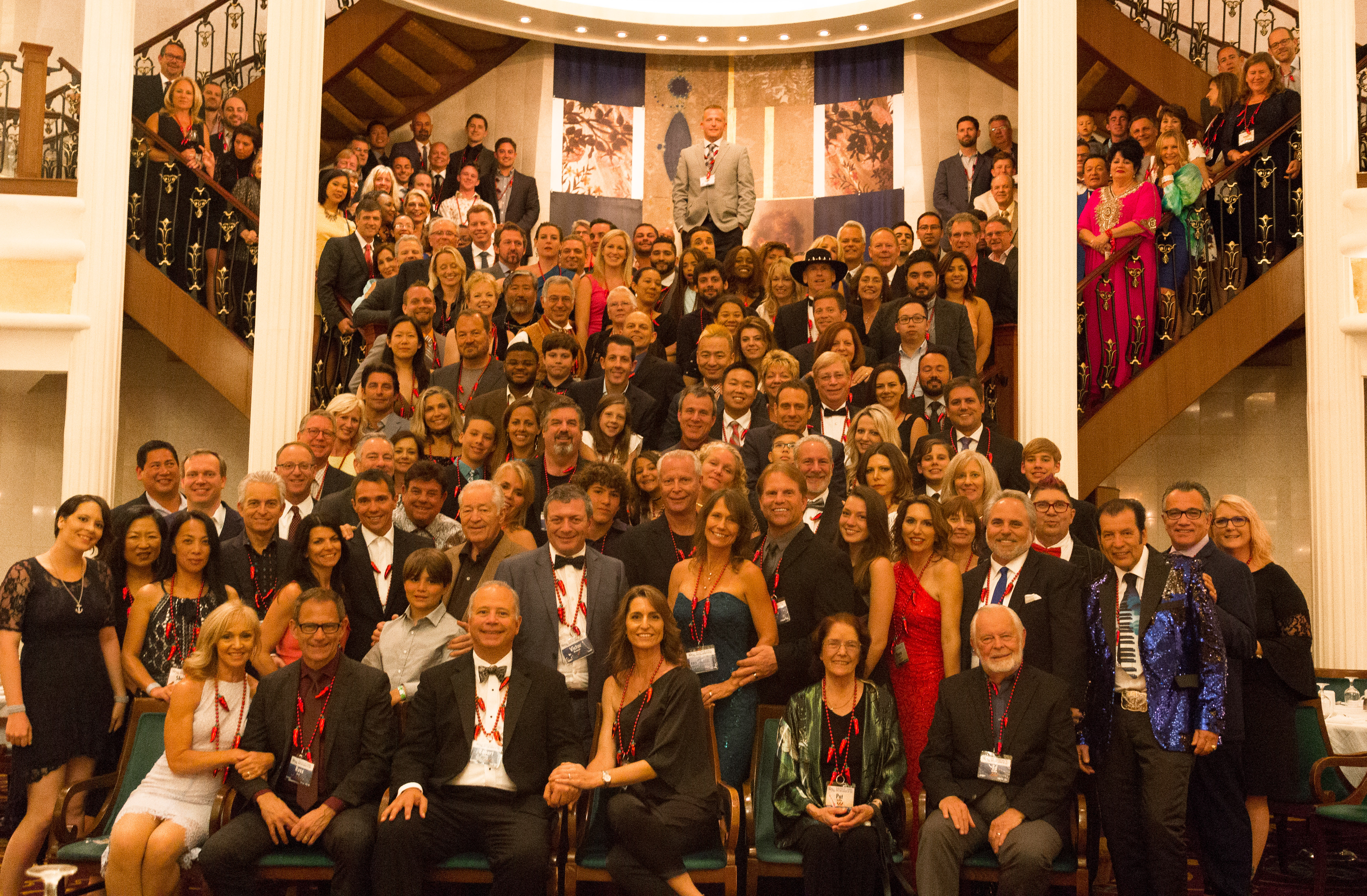 Our 2017 Investor Summit™ group photo.
Imagine yourself in the 2021 Investor Summit™ group photo … there's still time to reserve YOUR place!
The Investor Summit™ is an EPIC adventure of high-end financial education, power-networking, and world-class fun.
You'll get more of great ideas and meet more of the right people in just one week … than most people do in years!
The Real Estate Guys™ 
19th Annual Investor Summit
™
June 11 – 19, 2021
NOW is the time to claim YOUR place at the 2021 Investor Summit™