Mahogany Bay Village – Beth Clifford
Find paradise next to the beautiful blue waters of the Caribbean Sea!

Mahogany Bay Village is an idyllic modern retreat being brought to life in Belize by CEO and developer, Beth Clifford. 
This retreat features a globally branded luxury resort, a collection of customizable homes, and a bustling retail marketplace. 
It's 10 minutes from historic San Pedro Town and offers sparkling white sand beaches, fresh local food, and all the retail shopping your heart desires.
Mahogany Bay Village isn't just a dream vacation. It's an IDEAL LOCATION … for travelers and INVESTORS alike.
Explore the opportunity to invest in this resort community … 
Belize enjoys a great reputation as a tax-friendly jurisdiction. It boasts strong privacy and asset protection laws.

Belize is the ONLY country in Latin America whose official language is English. Its currency is pegged at a fixed 2:1 exchange rate with the U.S. dollar, making a friendly place for Americans.

Ambergris Caye Island, where Mahogany Bay Resort is located, has been named the No. 1 island in the world TWICE

by

Trip Advisor

.
Beth Clifford is helping investors enjoy PROFITS while having fun in one of the world's most beautiful locales!  
For more information on this turnkey lifestyle-investment opportunity …
Simply fill out the form below to contact the Mahogany Bay Village team.

Kevin Day's Lawsuit Self-Evaluation Test
In the United States, a lawsuit is as good as a lottery ticket. Take this simple quiz to assess your potential for attracting unwanted litigation.
The bigger your portfolio, the bigger your potential for liability. Add in the fact that Americans love a good lawsuit, and you've got yourself the perfect recipe for a whole lot of sleepless nights.
It's true that 94 percent of the world's lawsuits either take place in the United States or come from an American.
Being sharp and protecting your hard-earned assets is essential to good business … but the process can be overwhelming.
Have no fear. Attorney and author Kevin Day is here.
When it comes to asset protection and liability, Kevin helps his clients see the bigger picture. He has developed a simple quiz to help you take a holistic view of your responsibilities, lifestyle, and subsequent liabilities.
Take the test to learn whether you have a higher potential for attracting lawsuits than the average person. Discover which elements of your personal and business life have the greatest potential for attracting unwanted litigation.
Get peace of mind … take the first step toward keeping your assets safe and secure. Fill out the form below to receive a complimentary copy of the Lawsuit Self-Evaluation Test.
TRESP, DAY & Associates Inc. – Kevin Day
You've worked hard to build wealth and assets … Now work hard to protect them. Enjoy peace of mind about your estate with TRESP, DAY & Associates Inc., your lawsuit protection and estate planning resource.

YOU could be a target for frivolous lawsuits.  Sorry to be the bearer of bad news.
The more wealth you build, the more you're exposed to lawsuits that can damage your reputation and your well-deserved profits.
Does this apply to you?
If you have tenants, run a business with employees, or are a working professional, your odds of being on the receiving end of a lawsuit are one in five!
Build your proactive plan for wealth preservation!  It's like buying flood insurance before the hurricane hits … you might not need it, but you'll be glad you have it if the worst happens.
Benefit from partnering with a law firm that specializes in working with investors just like YOU … who have property and investments they want to ensure they KEEP.
Get the right expert on your side who knows the law and is familiar with ways to guard against hard-hitting lawsuits. Estate planning and asset protection is a complex topic …
Plan and ensure YOUR future … TRESP, DAY & Associates Inc. have a proven record of asset protection using domestic structures and advanced international structures.
Let Kevin Day and his team to set you up with the strategies you need … nothing more and nothing less.   Protect your hard-earned estate!
Simply request a complimentary risk analysis consultation by completing the form below …  
We live in a big world … one that offers benefits to those willing to step outside of their comfort zones.
In Part 1 of Cover Your Assets, we discussed domestic structures that can isolate and protect your assets in the case of legal trouble.
In Part 2, we'll look at the bigger picture of asset protection.
We'll discuss international asset protection structures and long-term wealth protection strategies … and we'll also talk about what investors can do to protect their privacy and take advantage of tax laws.
It might sound complicated … but luckily, our guest Kevin Day is an expert in offshore asset protection and came on the show to simplify the topic for us.
In this episode of The Real Estate Guys™ show you'll hear from:
Your world-traveling host, 

Robert Helms

His channel-surfing co-host, 

Russell Gray

Best-selling author and lawyer

Kevin Day
---
Listen
---
Subscribe
Broadcasting since 1997 with over 300 episodes on iTunes!
---
Review
When you give us a positive review on iTunes you help us continue to bring you high caliber guests and attract new listeners. It's easy and takes just a minute! (Don't know how? Follow these instructions).
Thanks!
---
Trusts 101
Kevin sat down to chat with us in breezy Belize.
He points out that U.S.-based investors have to be on their A game … because in this country of extreme litigation, "A lawsuit is equivalent to a lottery ticket" … for the person suing YOU.
One way to protect your wealth from lawsuits? Trusts.
Kevin took us through a brief history of trusts in the U.S.
Trusts were formerly designed solely to transfer wealth from one person to another. Revocable trusts were invented in the 1930s to allow people to set up a way to transfer their estates … and make tweaks to the structure along the way.
It wasn't until the 1980s that the U.S. allowed people to name themselves as the beneficiary of a trust for the first time.
These trusts allow you to segregate your assets … so you still have a decent lifestyle and you can reduce your liability.
"It's a way to firewall the various parts of your life," says Kevin.
Trusts are unique because they don't have an owner … they exist independently from you. That's why their lawsuit proof, says Kevin.
If you set up legal structures, including trusts, while the seas are calm, you'll be able to handle the lightning when it comes.
And once you go through the process, you can pay more attention to MAKING money than PROTECTING your money.
Getting started
Although setting up trusts can seem tricky, it isn't that overwhelming if you take it step by step. Investors should get started early.
Most lawyers don't teach clients about inter-entity planning … but when Kevin gets new clients, he takes them through a step-by-step process to help them protect their assets.
Kevin starts by completing a liability assessment to see how much liability the investor holds.
He looks at what protections that investor already has in place. This includes projecting the investor's future plans to develop a streamlined structure. Assets are divided into three categories:
Zero-liability assets, like your cash portfolio.

High-liability assets; for example, a company that has employees or uses third-party providers

Assets that are in between, like real estate … high-value, high-liability assets are included here.
He uses these three categories to see how exposed clients are. He then checks to see whether investors are holding the proper insurance … usually a moderate amount.
After that, he works with the client to set up the appropriate structures that will provide the most protection in the simplest way.
Are you an investor wanting to get started with a trust? Kevin suggests building up to an offshore trust by setting up a domestic trust with decanting provisions that will allow it to move offshore gracefully.
The WHEN and WHY of international trusts
We asked Kevin when it was appropriate for investors to consider offshore trust options.
He told us that investors with a net estate of over more than 4 million … and that includes their home, business, and rentals … should absolutely set up offshore options.
That's the point where all your creature comforts are taken care of and any extra money you're taking in goes toward growing your real estate business.
Under 2 million, an offshore trust is not appropriate, simply because of the cost-to-benefit ratio.
Between that 2 and 4 million mark is where there's some leeway. If you have a high-liability business, you probably shouldn't go international. But if you've just hit a home run and you're growing exponentially, then you should consider an offshore account.
Offshore options allow investors to lower their profile in case of a lawsuit, says Kevin. Lawsuits feel like blackmail … and what you look like from a public view will change the lawyer's perspective.
Trusts can help you manage privacy concerns about how much of your wealth shows up on the public record.
Why is this so important? If you're sued, there's a discovery period where the other attorney can look at your assets.
Eighty percent of the time, says Kevin, those attorneys don't look into how your assets are structured … and the other 20 percent of the time, they see international structures and think getting that money is more trouble than it's worth.
Worry less with offshore trusts
Kevin says investors have three things to worry about:
Taxation

Privacy

Asset protection
According to him, the great thing is that trusts help in all three areas.
Lawsuit protection trusts are tax neutral … and don't rely on keeping secrets from the IRS. They also offer complete bars to anyone who wants access to your money.
What if you own property offshore? Americans who own foreign companies don't have to pay tax until their income is repatriated. Setting up your income to be non-subpart F can be very easy, says Kevin … with the right professional help.
There's no point in building up your assets without also protecting them so you don't lose everything when disaster strikes.
Exploring your opportunities for asset protection means looking at offshore options.
So much real estate education is fun and aspirational. Asset protection is a down-and-dirty topic … but it's SO important.
Being a real estate investor means dealing with real threats and the possibility of bad deals and mistakes. It's essential to discuss what could go wrong … while everything is still going right.
That's why we're so glad to have an expert in offshore protection in our fold! We want YOU to know your options for asset protection so that if the lightning hits, you can have one piece of your business fail without everything else falling apart.
---
More From The Real Estate Guys™…
The Real Estate Guys™ radio show and podcast provides real estate investing news, education, training and resources to help real estate investors succeed.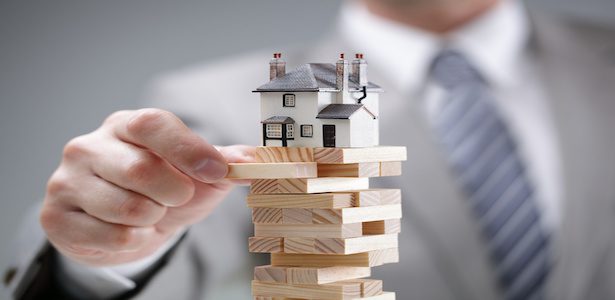 After all the work you do building your portfolio, do you have it protected?
We all like to think that others have our best interest in mind. Unfortunately, there are some gold-diggers out there, looking for ways to mine easy money from deep pockets.
What does this mean to you as an investor?
You could spend a lifetime collecting and managing assets, only to lose them all in one stupid mistake.
We DO NOT want that to happen to you.
Creating an integrated plan to protect your assets takes time, but it's worth it.
When do you do this? The best time to protect your assets was before you acquired them – the second best time is NOW.
As Stephen Covey teaches in "7 Habits of Highly Effective People" – always begin with the end in mind.
Pulling from our experience, we have put together this show to give you the basics of asset protection, all in non-lawyer terms, to guide you through the basics of entities and insurance.
Tune in to our latest edition of The Real Estate Guys™ radio show with personalities:
Your protection-pro host, Robert Helms
His check-it-don't-wreck-it co-host, Russell Gray
---
Listen
---
Subscribe
Broadcasting since 1997 with over 300 episodes on iTunes!
Review
When you give us a positive review on iTunes you help us continue to bring you high caliber guests and attract new listeners. It's easy and takes just a minute! (Don't know how? Follow these instructions.)  Thanks!
---
The three sides of risk mitigation
Although we could have easily invited one of our lawyer friends on our latest show, we chose not to. Why?
We are NOT attorneys and this is NOT legal advice. This episode was not about legal asset protection. It was more about MENTALLY how you prepare yourself to acquire assets.
Our goal is to give you the basic understanding so when you meet with professionals, you can ask them questions about things you learned and decide as a business person how to meld it together.
You're going to need technical advisors who understand how these components work. When you put all their services together, you have a finished product of legal compliance, risk mitigation, and peace of mind.
Here are three sides in the "risk mitigation triangle" to consider and the type of professional folks who can help you with them.
Tax – Your CPA will help you take advantage of legal ways to minimize tax exposure.
Asset protection – Your attorney will look at asset protection through the perspective of entities (we get more into that below), while your insurance broker sees it from the perspective of insurance to cover risks. Your property manager will ensure you get your property rented correctly.
Privacy – This is where a lawyer can help as well as investing in your own education. When you know how to hold title, what kind of insurance to buy, where to have the mailing address, and how you're supposed to sign documents, your privacy will be much better protected.
The foundation of risk mitigation
With all of that, where do you get started?
The top way to protect your assets is good business practices. Make sure you understand and fulfill your responsibilities, treat your investors well, and maintain capital reserves.
From the get-go, you must do your due diligence. This involves thorough property inspections.
Your responsibility to yourself and your investors is to vet as much as you can.
YET …
Even after all that, most of the things that go wrong, you can't prevent. There's no way you can see it coming.
What can you do to be as prepared as possible?
Talk to those who have stepped through that mine field before you. Benefit from the experience of those who won AND lost through that mine field.
The reward for successfully traversing it high, but you can't dance through without paying attention. That's naïve.
A bit about legal entities
First, what's an entity?
A legal entity is a construct under the law that can act like a human being. It takes documentation to set it up, such as a: trust, LLC, Corporation, or foundation.
You don't ever want to sign anything as YOU, an individual person, unless you have the title in your name.
The idea is that you want to set up these legal structures to separate YOU from these entities. Then you have them perform different functions.
The analogy is building a house. Each room has a different purpose. The kitchen is used differently than the bathroom, the garage is different than the living room – yet all pieces make up a whole.
For example, as a developer, you could set up one entity with the role of holding assets, like a treasure box. You don't give anyone the key or let them know where it is. It OWNS things.
You could create another entity to be the operating company. It is the face of operation that interfaces with the tenants. Why set it up this way?
There's a corporate veil between those two entities, a critical component in your risk mitigation.
Insurance, your first line of defense
After your foundation of good business practices is solid, you'll want to implement insurance. Here are the common types of insurance you should know about in real estate:
Commercial liability insurance. This is your basic, must-have business protection.
Errors and admissions insurance (E & O). This can also be called professional liability insurance, and it helps you protect yourself from bearing the full cost of defending against a negligence claim made by a client. For example, if you've hired a management company to take care of your property, this can protect you if they make a legal mistake.
Directors and Officers insurance. If you are acting on behalf of an entity, like as a president or vice president, you want to protect your personal assets with this insurance.
These are just three of the types available, and you want to make sure you get an insurance provider with a reputation of paying claims. There are also some umbrella policies that could make sense if you're running a small real estate business.
Last word about asset protection
We go into much more detail in our podcast, and realize this topic will arise many more questions than we've likely answered.
Everything is hard until you know how, and you're taking the first steps simply by reading these words.
As you increase your holdings and build your portfolio, do your best to NOT be low-hanging fruit for sue-happy folks out there.
We agree with Robert Kiyosaki's advice to own nothing, but control everything.
Another way to protect your assets? We are huge fans of diversifying your portfolio.
So go out there, make some equity happen, and keep yourself protected!
---
More From The Real Estate Guys™…
The Real Estate Guys™ radio show and podcast provides real estate investing news, education, training and resources to help real estate investors succeed.
Safety, privacy and yield are important concerns for anyone with large amounts of cash…most of which is stored in bank accounts.
As your real estate portfolio grows, so do your deposits, maintenance reserves and float. And if you're waiting for that next great opportunity, you may have a chunk of cash on hand for that too!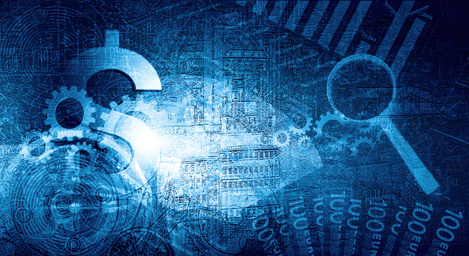 But in a world of insolvent banks, debt-ridden governments, financial predators, high tech snooping and identity theft, and painfully low yields…
How can you best protect your cash reserves?
Wouldn't it be great if you could get insurance against all these risks…and get paid to own it?
You can.
In studio to explain how many savvy investors and mega-corporations mitigate the risks of holding large and growing piles of cash:
Your high-yield host, Robert Helms
His very private co-host, Russell Gray
Special guest and private banking expert, Patrick Donohoe
No matter where you are in your investing career, we're guessing you have or hope to have LOTS of cash.  It's just like hoping you pay a lot in taxes.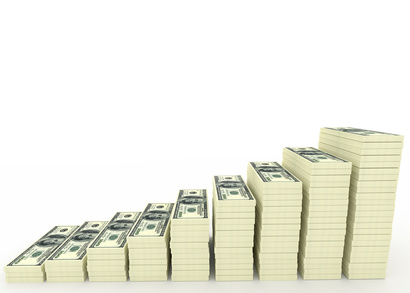 Really.
While you do your best to keep the percentage of tax you pay down, in terms of absolute dollars, you should be hoping it's a HUGE number.  It means you're making a lot of money.  Think about it.
So even though we like to keep our cash deployed and working, as our portfolio grows so does the amount of money sitting in and flowing through our bank accounts.
This means in addition to managing debt, equity and cash flow… a VERY important part of successful investing is managing liquidity.
In an interview with Donald Trump, the Donald told us it's important it is to always have some cash on hand.  It's what you use to put out fires, act quickly when opportunity knocks, and to meet what you you hope is a growing amount of profitable expenses.
But in today's economy, there are some real concerns about holding cash:
Counter Party Risk
Counter party risk is what you're exposed to when your asset is simultaneously someone else's liability.  This is the relationship your tenants have to you when they trust you with their rental deposits.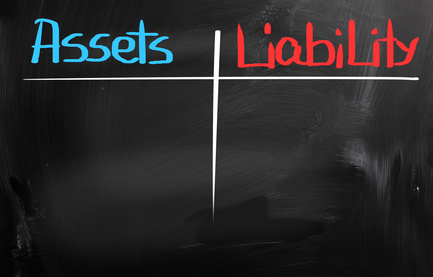 And it's the same relationship you have with the bank when you place your tenants' deposit in your bank account.
You owe the tenants and the bank owes you.  Your bank account is the bank's liability.
The danger is that many banks are financially weak.  Thanks to FDIC insurance, most depositors never worry about this.  But that's not smart.
The bank is like your tenant in that you're giving them use of your property.  In this case, the property is cash.
You wouldn't rent your property out without checking the tenant's credit and financials, right?  And if they turn out to be weak, you either reject them or ask for a co-signer.
In this case, the co-signer is the Federal Deposit Insurance Corporation (FDIC).  But what if the co-signer also has bad financials?
Right now, the billions in assets the FDIC has relative to the TRILLIONS it insures means the FDIC reserves are completely inadequate if there's a major financial crisis.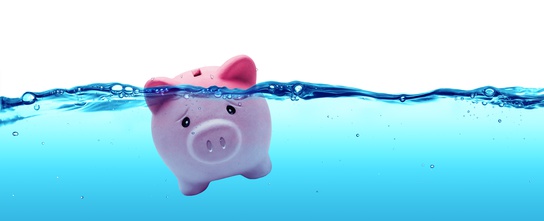 And there are some SERIOUS tremors reverberating through the global financial markets as we speak. (Actually, we're typing and you're reading…but you get the idea…)
So if the co-signer is weak, you either reject them or ask for yet another co-signer.  In this case, the FDIC co-signer is the U.S. government.
But according to the U.S. government's very own publicly reported financial statements, the U.S. government has a negative net worth and negative cash flow.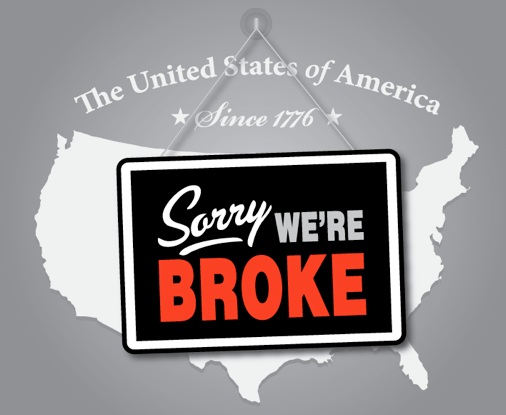 In other words, the U.S. government is essentially insolvent.  All they have is a virtually unlimited credit line…until they don't.
Would you rent to someone who's broke…who's co-signed by someone who's broke…who's backed by someone who's broke and only able to pay their bills using their credit card?
No wonder the U.S. government buried a bail-in provision in the Dodd-Frank legislation which took effect in January 2014.
Why would the U.S. government give the banks the power to take your deposits if they fail…unless they think there was a chance they would need it?
So "money in the bank" doesn't have the same level of safety as it once did.
Most people are sadly ignorant of the risk.  And even if you are aware, what do you do about it?
We went looking for an answer…and found a concept called private banking.
So if you're a mid-size real estate mogul with more than $250,000 in cash sitting in the bank at any one time, you've got a risk you should think about mitigating….because if you're holding your tenants' deposits in a bank that fails beyond the FDIC's ability to cover you, YOU still owe the money to the tenants.
In other words, YOU have effectively co-signed for the bank.  Make sense?
But don't panic.
Private banking allows you to store cash where it's backed by much stronger balance sheets.
But what about another major concern about keeping a lot of cash in the bank, which is…
Low Yield
While low interest rates are fun as a borrower, low interest rates are terrible if you have a lot of cash on hand.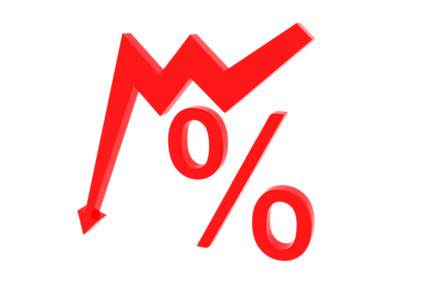 It takes time and effort to manage the cash, and today you can't even count on the interest income to help offset the expenses.
Worse, you're taking risks as we previously described, but not getting paid any compensation for it.
Plus, someone else (the bank) is getting the use of your money, on which they profit, and you don't get compensated for that either.
It's a racket.  And you're on the wrong end of it.
That's why we always try to keep our cash invested and moving.  But when you MUST hold cash, it can be frustrating.
BUT…
What if there were a way to put your cash in a place outside the banking system, where it is guaranteed by much stronger balance sheets than the banks…AND you could get a credit line to access it whenever you wanted?
And what if that "account" pays you interest at DOUBLE the rate of the banks when you aren't using it, but charges you a net effective rate of ZERO to borrow whenever you need it?  And you don't have to qualify!
And what if the loan doesn't show up on any of your credit reports or affect your credit in any way…even if you decide not to pay it back?
That's the way private banking with properly structured insurance contracts work.  It's amazing.
But it gets better…
Privacy
Privacy, or lack thereof, is a growing concern for many investors…real estate and otherwise.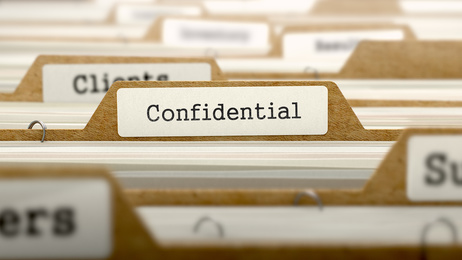 Between the government, treasure hunting lawyers, creditors and identity thieves, there are lots of people out there looking for piles of cash to get their hands on.  And banks are the obvious place to look.
What many folks don't realize, is that because banks are all part of a system that is computerized, centrally managed and carefully indexed, it's pretty easy for people to find everything you have…in that system.
The obvious answer is to find a way OUT of the system.  And if you can do it, while IMPROVING your safety and yield, all the better!
Insurance contracts are private agreements between private parties.
They aren't part of the banking system.  So insurance equity doesn't show up in asset searches…unless you lose a lawsuit and are compelled by the court to disclose it.
But even then, the asset itself is very difficult for a creditor or government agency to seize.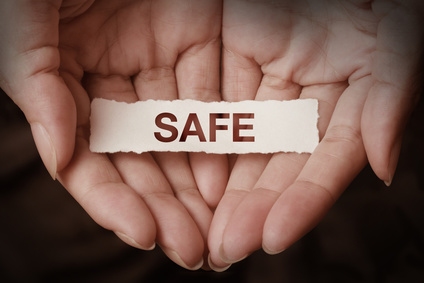 So not only are the contracts private, but the equity is extremely hard to reach for anyone…except you.
Of course, we're just real estate guys.  We're not insurance, legal or tax advisors.  So you should check with your own advisors before doing anything.
We just get excited when we see something that can solve so many problems in just one product.
So listen in to this episode as we talk with our good friend Patrick Donohoe about the amazing concept of private banking.
Listen Now: 
The Real Estate Guys™ radio show and podcast provides real estate investing news, education, training and resources that help real estate investors succeed.
For our final broadcast of 2014, we take on a flurry of challenging questions from our loyal listeners.
In the studio saying good-bye to the old year and preparing to welcome the New Year:
Your libacious host, Robert Helms
His old lame sighing co-host, Russell Gray
Father time himself, The Godfather of Real Estate, Bob Helms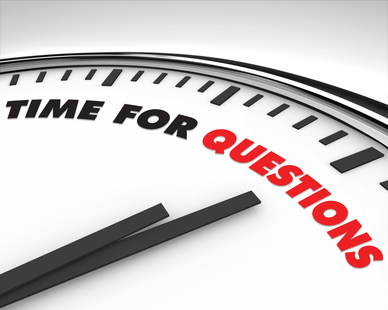 Ending one year and beginning the next is a GREAT time to ask questions….about the past, about the future, about the big picture and about what's happening inside us.
Not sure what all that means, but it sounded mystical.
Instead, we sent Walter down to the email room to hustle up a new batch of questions for us to wrestle with on this edition of Ask The Guys…
As always, we have to remind you that we're not lawyers, accountants, or investment advisors…we're just three old dudes who've seen and done a lot.  So anything we have to say shouldn't be construed as professional advice for your particular situation.  It's just our personal opinions and some ideas you can check out with your own professional advisors.
But we're sure you already knew that.
Some of the questions we get into for the episode of Ask The Guys:
What's the difference between an independent contractor and an employee?
This was specific to hiring an on-site property manager, but it's a great question for anyone hiring anyone to do anything.  And the reason it's important is not just because of payroll tax, withholding and reporting…but it also affects your liability and insurance coverages.
It's also important to know that just because you and the employee / contractor agree on what their status is doesn't mean the taxing authorities or insurance carriers will.
So rather than guess and hope (an all too common strategy), we recommend you detail the role and responsibilities, then consult with your tax advisor and your insurance attorney. (Yes, there are attorneys for insurance too…and if you're not familiar with what they do or why you need one, check out this past episode of The Real Estate Guys™ radio show.)
And speaking of insurance…
How do insurance and entities like LLCs work together to protect landlords?
Another great question (which is why we picked it)…
Attorneys always want you to have an entity to create a liability shield.  The problem is that lenders will seldom, if ever, make a loan to an entity on a residential property 1-4 units.  So unless you're paying cash, using an LLC is problematic.
Does that mean you have to leave your assets hanging out in the open?
Not necessarily.
First, you can safeguard your non-real estate assets in entities.  Talk to your asset protection attorney about how to do this.
Next, you can set up a firewall of insurance policies to fund your defense against attacks…and to pay any judgments or settlements that arise.
But be aware that your CONSUMER policies (like your homeowner's policy and any umbrella liability policy you may have) probably will DENY any claim for a commercial venture…like a rental property.
So go and listen to the aforementioned past episode on insurance and talk to your COMMERCIAL insurance agent about Commercial General Liability insurance, Directors & Officers insurance…and maybe even Errors & Omissions insurance for YOUR management company.  And then talk to your professional property management company about THEIR policies…and how they protect YOU.
Of course, as interesting as all THAT was, the reason you do it is because you're using real estate to GROW YOUR WEALTH…otherwise, there's nothing to worry about protecting.
So even though we answer more questions in the episode, for the purpose of this blog, we'll wrap up on this one…
How do you measure how well your portfolio is doing?
There's a LOT of different metrics people use to measure portfolio performance.  And if you're a finance whiz, a stats nerd, or just an obsessive compulsive number cruncher, you can quickly get lost in the weeds.
To complicate matters, most financial analysis is done by measuring net worth in dollars.  The problem with this is that as a unit of value the dollar is constantly fluctuating.  And though it's had a recent run UP, it has a 100 year history of going DOWN.  That's why a penny candy from 1965 costs 50 cents today.  But you still only get ONE piece of candy.
So to us, there's just a couple of things to focus on, which can tell you how you're doing and keep your accumulating units of value…and not just dollars.
In other words, would you rather have 1 house that goes from $50,000 to $250,000….OR would you rather have FIVE houses…not matter what the dollar price is?
The argument for the latter is that in any economic environment, measured by whatever the currency de jour is, five houses are better than one.
So when you develop dollar equity in a property (something that is happening to more investors right now), you're actually falling behind.  You're better off, if the cash flow will support it (VERY important consideration) to extract equity from an appreciated property and use it to either enhance your cash flow and/or accumulate more properties.
Think of it this way…
Imagine you have a $150,000 property (call it Property A) with $100,000 equity in it.  A let's say it produces annual net operating income of $3,000.  This means you have a 3% cash flow on equity.
If Property A appreciates five percent, or $7,500 in a year, you have an equity growth rate of 7.5%.  That's because $7,500 growth divided by $100,000 of equity is 7.5%.  Make sense?
Of course, this is only nice on your financial statements…like when your stock holdings go "up"…but it's really useless until you access the equity by refinance or sale.
Are you with us so far?  Take a breath…it's only math.
Now, let's say you pull $50,000 of equity out of Property A at a cost (interest rate on the loan) of 5% per year.  Your fully amortized (and largely deductible) payment is $268 a month or $3,216 per year.  So now you're "negative" by $216 a year (the $3,000 you have coming in before less the $3,216 you have going out on the bigger loan).
Sounds bad, right?
BUT…you have $50,000 in cash (the proceeds from the new loan).
So let's talk about CASH FLOW…because this is the SINGLE MOST IMPORTANT indicator of your portfolio health.  It's like your heart beat.  If it stops, then NOTHING ELSE MATTERS.
If you spend the $50,000…you've given your portfolio a cancer called negative cash flow.  Do NOT do this.
However, if you INVEST the $50,000 in another property…call it Property B…and let's say it's a $150,000 property…and you realize a 10% cash on cash return…NOW you have $5,000 a year coming in on the $50,000.
This is MORE than enough to handle the new net negative of $216 per year on the refinanced Property A.
It may SEEM complicated.  But it's basically simple.
If you can conservatively invest money at a rate higher than it costs to borrow it, then you can make a profit on the spread.  It's called "arbitrage".
And the 10% cash-on-cash return on Property B is obviously TWICE the 5% cost of accessing the equity from Property A.  That's why the math makes sense.
Okay…moving on….
Now that you're comfortable with the CASH FLOW in your new arrangement, let's take a look at the Equity Growth Rate (EGR) of Property A…
You now have $50,000 equity remaining in Property A (you started with $100,000 and pulled out $50,000).  And let's say Property A goes up $7,500 just like before.
But this time, $7,500 growth on $50,000 equity is a 15% EGR.  That is, you DOUBLED your EGR by REDUCING your equity in the property.  That's LEVERAGE.  And as long as the CASH FLOW makes sense (which we've already covered), it all works.
But MOST IMPORTANTLY, you now own a SECOND property (Property B)!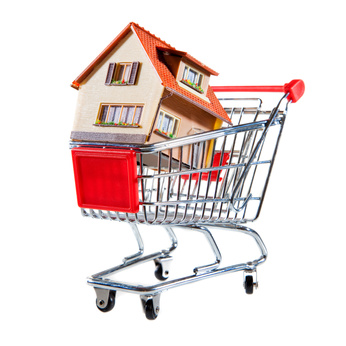 So let's take inventory…
BEFORE:
You own ONE property (A) valued at $150,000 with $100,000 of equity and $3000 annual positive cash flow.
Assuming $7,500 annual appreciation, your equity growth rate is 7.5%.
AFTER:
You own TWO properties (A and B).  The combined value is $300,000 and you still have $100,000 of equity.
But NOW, your annual positive cash flow is $4784 ($5000 less $216).  So you went from $3000 positive cash flow to $4784.  That's a $1784 improvement on the previous $3000 cash flow…or a 59% pay raise!
Good job.
Now, assuming each property appreciates $7500 (a total of $15,000), your equity growth rate is 15% ($15,000 on $100,000).  So you've increased your equity growth by 100%!
Good job again.
Plus, you've diversified your income and equity growth over TWO properties…so not only do you get richer faster, you do it more safely too.
Good job again…again.
All this to say…
Measure the health of your portfolio based on CASH FLOW.  Once you know it's POSITIVE across the portfolio, measure how hard your equity is working by CASH FLOW on equity.
Measure your wealth in units of real assets…and don't be deceived into thinking that equity is real.  More properties is better than more equity…even though more properties will create more equity.
See?  It wasn't that bad.
Listen Now: 
The Real Estate Guys™ radio show and podcast provides real estate investing news, education, training and resources that help real estate investors succeed.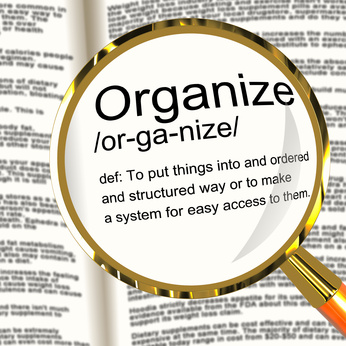 Most people we know (ourselves included) would like to be more organized.
When it comes to investing and wealth management, great organization is more than just a convenience.  It's a necessity.  Otherwise you risk losing everything you've worked so hard to build.
So while doing deals and chasing profits is exhilarating, there's a bigger picture every investor should be proactive about attending to.
Because the worst time to find out your asset protection and estate planning strategies are inadequate is when you need them.
In the very organized mobile studio for this episode of The Real Estate Guys™ radio show:
Your very adequate host, Robert Helms
His inadequate and disorganized co-host, Russell Gray
Returning guest, new Summit at Sea faculty member and estate planning attorney extraordinaire, Jeffrey Verdon
When we were little boys, we played a now classic Hasbro board game called Chutes and Ladders.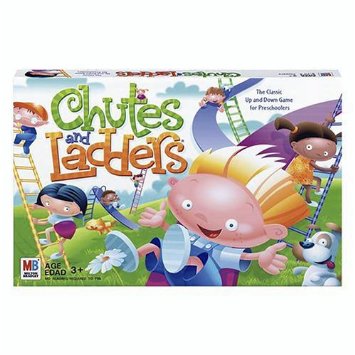 The premise is simple.  Your goal is to climb up the ladders to the top of the board.  You get opportunities to climb up when you land on "good decisions".
But if you land on a "bad decision", you slide down a chute to the bottom of the board…effectively wiping out all or part of the gains made from your good decisions.
Yes, it's true…Chute Happens.
It reminds us a lot of real estate investing.
Because it's easy to get excited about the thrill of climbing the ladder of investing success…finding deals, organizing funding, managing cash flows.
Heck, for hard core real estate enthusiasts, even dealing with some of the land lording hassles is actually fun.
But because investors and entrepreneurs tend to be optimists, we are prone to procrastinate about paying attention to protecting, preserving and passing on the wealth we work so hard to accumulate.
It's just not as fun.
However, negatives can't be ignored.  Because sooner or later, EVERYONE has to deal with negatives.
Real estate is the most litigious of all asset classes, but even if you're among the fortunate few who never end up in a lawsuit…eventually everyone dies.  And it's hard to think of anything more negative than that!
But estate planning is more than just organizing your affairs in preparation for your death.  It's about risk mitigation, tax management and wealth preservation.
The good news is it's a lot like constructing a building.  It takes a lot of planning and effort on the front end, but once it's built, the maintenance is fairly manageable.
So what does that look like?
Well, it's far too big of a topic for a simple blog or podcast.  But our guest Jeffrey Verdon gives us some important pointers.
Like designing a building, first you need to decide what you want the finished product to look like…how you want it to function.  You don't have to know all the details.  It's just a big picture design.
Then, you get the "engineers" (attorneys and tax advisors) involved to design it according to your big picture plan.
And just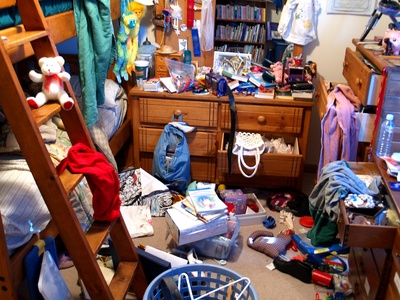 like a real life construction plan, you'll probably have to make concessions between what you want, what is structurally sound, and what is cost effective based on your budget.
Once it's designed and engineered, then it can be constructed.
To switch metaphors, think of it like a closet organization project in advance of a shopping spree.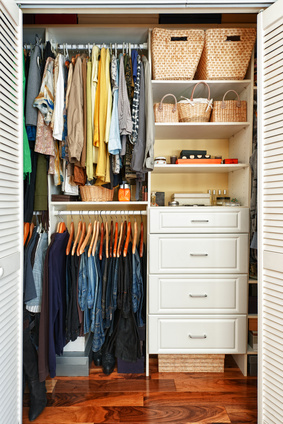 First, you lay it all out.  Then you build it.  Then you put the stuff you already have in the correct places.
Now when you go shopping and come home with all your treasures, there's a proper place for everything.
And if you are disciplined to keep up on the maintenance, you can keep it fairly organized all the time.
Coming back to real estate…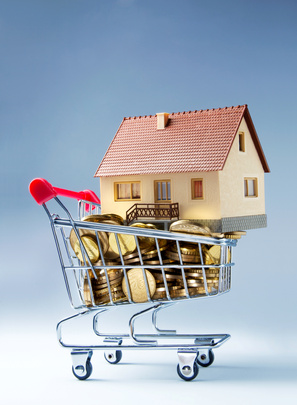 When you have your structure in place, and you know how to use is, when you go out shopping for properties, signing documents, receiving checks and conducting business, you know where everything goes.
Jeff says the most common mistake most real estate investors make is either holding all their properties in their own name, or holding them all in just one entity.
Another common mistake is holding them in a corporation…even an "S' corporation.
Remember, the time to find out your entity structure isn't well designed to protect your wealth from creditors, predators and over-zealous taxation isn't when the challenge is upon you.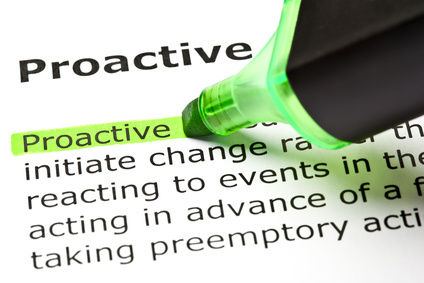 It's best to prepare for the inevitable storms of life before the dark clouds roll in.  And it starts with getting educated.
So listen in as we talk big picture planning with attorney Jeffrey Verdon!
Listen Now:
Want more? Sign up for The Real Estate Guys™ free newsletter!
Don't miss an episode of The Real Estate Guys™ radio show!  Subscribe to the free podcast!
Stay connected with The Real Estate Guys™ on Facebook!
The Real Estate Guys™ radio show and podcast provides real estate investing news, education, training and resources that help real estate investors succeed.
Land investing is a very unique aspect of real estate investing.  Raw land typically doesn't provide income or tax breaks.  And without a tenant to make the payments, there's no amortized equity.  Besides, with no income, borrowing to buy land can be risky business.
So why do it?
Well, as you might suspect, there are…lots of reasons.
In the studio for this episode of The Real Estate Guys™ radio show:
Your well-grounded host, Robert Helms
His dirt-poor co-host, Russell Gray
While the Holy Grail of real estate investing is passive income, it takes equity to acquire those income producing properties.  And it's wise to have adequate liquid reserves to handle maintenance, repairs, turnover and marketing.  Of course, if you use debt to acquire your income properties (and why wouldn't you?), then you'll need to have additional reserves to service that debt when the property is sitting vacant.  So liquid cash (currency of something else that is readily convertible into currency) can be pretty handy.
Of course, once you have all the currency you need, not to mention that once your empire of income properties starts pouring out piles of positive cash flow, you might want a place to park some of that money for the long term where tenant and toilets aren't involved.  Someplace not subject to counter party risk…and in something that will retain it's relative value, no matter what happens to the currency.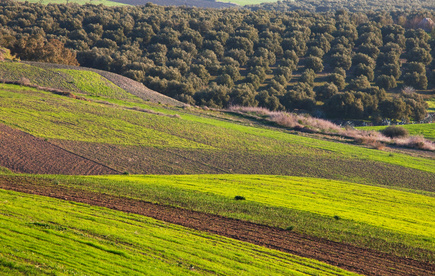 So reason #1 for buying land is long term preservation of wealth…even generational wealth.  Think of it like gold or fine art.
In fact, if you've been listening to James Rickards (author of Currency Wars and The Death of Money), he's an advocate of using real assets (versus paper currency) as a means to store long term wealth.
In other words, instead of building up a savings account full of dollars, convert those dollars into real assets by buying things like land, precious metals and fine art.  His point is that these items have a long term history of being relatively safe stores of value in unstable economic times.
Of course, if you're strategic about the land you buy, you could end up doing more than simply storing value (hedging against inflation).  You might actually make a profit (appreciation) as the land becomes more desirable (location and path of progress).
And if you're feeling more ambitious, you could "force equity" by improving the land.  This could be as simple as sub-dividing, changing the zoning or acquiring other entitlements.  In this case, the land might appear completely unchanged to the naked eye.  But the legal rights and permissions associated with the land could make the land more valuable to the next buyer.
Of course, that brings up the question of exit strategy.  One of the basic tenets of real estate investing is not to get into a deal you don't have at least one (and preferably more) clearly identified strategies for getting out.
When it comes to land, the best way to think about possible exits is to understand the life cycle of a property.  Of course, land almost always lasts forever, so you could argue the life cycle is forever.  But for our purposes, we'll think of land as starting out as raw (no entitlements of infrastructure like sewer, power, streets, etc).  From there, it becomes entitled, infrastructure is added directly on the land or nearby, improvements (buildings) are added, and eventually human beings live, work or play on the property.
Most people think of real estate only in it's "finished" state (ready for human use).  Land investors see the whole cycle.  And each step along the way, value is added to the land.  And anywhere along the line, the original land owner can hand off the development baton (sell) to the next guy who'll take it to the next level.
Obviously, the closer the land gets to a finished product (and depending on what the finished product is), the number of potential buys grows and the property becomes more "liquid" (easily sold and converted to cash).  Like a bus, you can get on at the beginning, in the middle, or near the end, and ride as long as you like.
Land investing is usually long term which makes it ideal for retirement funds.  Especially because tax advantaged accounts don't really need the tax breaks…and land doesn't provide any.
But land, like any asset, can also be flipped quickly for a profit if it can be acquired or controlled at a price below what someone else might be willing to pay.  Again, keep in mind that there are typically fewer buyers at the front end of the life cycle.  Of course, you only need one!
One final note…
In addition to being a long term store of wealth, land can also be a powerful part of an international asset protection strategy.  As FATCA compliance descends on the global investors, land is an asset which remains more private and unattractive to revenue starved governments than off-shore bank and brokerage accounts.  So if privacy and asset protection are high on your list, you might consider using off-shore land as a place to store long term wealth.  Who knows what that little Caribbean island will be worth some day???
Listen Now:
Want more? Sign up for The Real Estate Guys™ free newsletter
Don't miss an episode of The Real Estate Guys™ radio show! Subscribe to the free podcast
 Stay connected with The Real Estate Guys™ on Facebook!
The Real Estate Guys™ radio show and podcast provides real estate investing news, education, training and resources that help real estate investors succeed. Visit our Feedback page and tell us what you think!
Sometimes you think you've covered, then you find there's a big hole in your asset protection.  Not only is it embarrassing, it can be very expensive.
Sadly, most people's assets are exposed.  But not in the way you think.  And you may be one of them if you think simply setting up an LLC has you covered.  If only it were that easy!
We've spent quite a bit of time over the years talking about using entities and off-shore strategies to protect your valuables. But there's also been a glaring hole in our coverage of the topic of asset protection: insurance.
Wait!  Come back!  This is actually a VERY interesting and IMPORTANT topic.  It's something long overdue to be discussed. And unless you're among the very small group of sophisticated investors familiar with it, you're very likely to learn some thing you didn't know…important things that can save you a LOT of money.
So, to insure your assets aren't shining naked for financial predators to abuse, we go on the road to talk with one of the top lawyers on the subject.
Under the cover of The Real Estate Guys™ Cone of Silence in San Jose, California:
Your mostly covered host, Robert Helms
His over-exposed co-host, Russell Gray
Special guest, insurance attorney Randy Hess
When it comes to insurance, most real estate investors think of property insurance and umbrella liability.  Both are important, but they're really just the tip of the iceberg.
But because insurance is one of those products you pay for, but hope you never use, no one is standing in line excited to shop for it.
So right out of the gate, you may be wondering why we're interviewing an attorney to learn about insurance.  After all, wouldn't it make more sense to talk with an insurance broker?
But consider that insurance is really a contract between the insurer and the insured.  The contract contains promises.  You promise to pay the premium and the insurer promises to pay all legitimate claims.  Sounds simple, right?
Think about this:  When you enter into any other contract, isn't it smart to have an attorney review the document to make SURE you know what you're getting into?  And in the case of insurance, most of what your insurance agent says doesn't matter.  It's the policy (the contract) that dictates the parties' (that's you and the insurer) responsibilities.
And who writes this contract?  You got it…the insurance companies' lawyers.  And even though it's regulated by state insurance commissioners and all kinds of consumer protection laws, who do you think the policies are most likely to favor?  Right again…the insurance companies.
And one final point to illustrate that when you're dealing with insurance, you're out-gunned…like most consumer protection laws, they're primarily designed to protect non-business people.  When you enter the realm of business (like real estate investing) the law considers you to be sophisticated enough to look out for yourself, so it does less to protect you.
So we think it's REALLY important to have a good insurance attorney on your team of advisors.
But this is LOT more than simply making sure you understand your policy.  This is about MAKING SURE you get paid when you make a claim.
It starts with getting the right kind of insurances.  Once again, it sounds simple, but nothing having to do with insurance is simple.  In fact, to talk insurance, you have to go the cupboard and open up a can of alphabet soup.  Though far from comprehensive, here's a list of  some of the kinds of polices EVERY real estate investor should be aware of:
CGL – Commercial General Liability insurance.  This is like your personal umbrella liability policy, except it covers your BUSINESS activities.  Running a rental property business, even as the property owner, is a COMMERCIAL enterprise.  Your PERSONAL insurance most often does NOT cover it.  So if you think your LLC and your umbrella policy have you covered, think again.
D&O – Directors and Officers insurance.  If you have an entity (like an LLC or corporation) that is holding and managing your properties (even if you're operating through a professional property manager), there are living, breathing humans (probably you) making all the decisions, signing the documents, etc.  D&O insurance protects the INDIVIDUALS for the things they do while acting in their official capacities as Directors and/or Officers of the entity.  Once again, your PERSONAL coverages probably don't cover your business activities.  But when your entity gets sued, you'll almost certainly be named in your individual life (it's how the predator goes after your personal assets) so you need this kind of coverage to protect you.
E&O – Errors and Omissions insurance.  This is a MUST HAVE if you're syndicating.  It covers mistakes you make when providing professional services (like money management).
All of the above are in ADDITION to your personal insurance and the insurance you have on the property (fire, theft, damage, loss of rents, etc).
Wow.  That can be intimidating.  But it gets worse…
Each one of these policies can be laced with exclusions.  These are legal clauses which give the insurer the right to DENY your claim.
Now, insurance companies are NOT supposed to deny claims in order to increase their operating profits. Just like people shouldn't judge you by how you dress.  Good luck with that.
But the law says if you have a legitimate claim, the insurance company has an obligation under the law to make a "good faith" effort to pay the claim.  Some companies are good about this.  Others…not so much.
When an insurance company refuses to pay a legitimate claim, just like when any other counter-party in a contract fails to perform their obligations, you need to sue them (or at least threaten to), which means you need a lawyer.  Someone like Randy Hess.
But even good insurance companies can write policies which exclude things you think you're covered for.  And if you don't read the contract, don't understand what you read, or rely upon your agent's representations and not the policy itself, you can end up with big holes in your coverage.  These holes can allow the insurance company to deny a claim…legitimately.
So we think it's REALLY smart to have your coverage counsel (insurance attorney) review your policy BEFORE you buy it, to make sure it really protects you.
Now, if you're thinking, "Oh, I don't need all that.  I'll just hide behind my entity and no predator can get through."
That's naive and here's why…
When the predator sues you, you still have to defend.  That means you need to hire a lawyer to respond to the complaint and handle the litigation.  And even if you end up in mediation or arbitration, there are still SUBSTANTIAL costs.  In other words, you can win, but still lose.
But one of the aforementioned insurance policies will pay all your defense costs.  Do you know which one?  Do you know how much they'll pay?  Do you know whether the defense costs come out of the total policy limits or are they in addition to whatever gets paid out to the plaintiffs?  Because if you have a $1 million policy and get sued for $1 million, but then spend $500,000 on defense (yes, it can cost that much), then there's only $500,000 available to pay the plaintiffs if you lose.  Guess where that extra $500,000 comes from?  That's right.  From you.
And if you can't afford to defend, then you automatically lose, even if you're not wrong.
Yes, it's a jacked up system, but that's the way it works.  So if you're investing in U.S. property, even if you're a foreigner, you'll be dealing with the U.S. system.  It's the same system that accounts for the vast majority of the world's lawsuits and feeds the overwhelming majority of the world's lawyers.
When you look at this way, insurance and your insurance attorney are a bargain.  You just can't afford to be ignorant about how to buy polices that will really do their job when called upon.
That's why we interviewed Randy Hess and why we strongly recommend you listen to this episode with a notebook.  It could be one of the most valuable broadcasts you ever listen to.
Listen Now:
Want more? Sign up for The Real Estate Guys™ free newsletter
Don't miss an episode of The Real Estate Guys™ radio show! Subscribe to the free podcast
 Stay connected with The Real Estate Guys™ on Facebook!
The Real Estate Guys™ radio show and podcast provides real estate investing news, education, training and resources that help real estate investors succeed. Visit our Feedback page and tell us what you think!