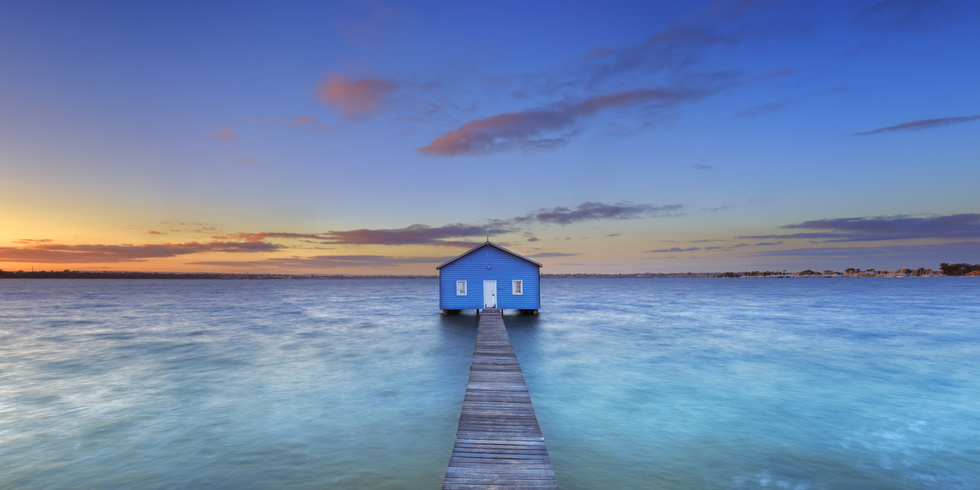 We're dishing the dirt on dirtless real estate. 
That's right … owning real estate doesn't mean owning solid land anymore. 
It's all made possible by a quirky little idea called "seasteading" … a growing movement of independent entrepreneurs to set up homesteads on the high seas. 
Listen in as we learn more about this novel idea to decide if there's an opportunity for you to add floating properties to your portfolio. 
In this episode of The Real Estate Guys™ show, hear from:
Your seafaring host,

Robert Helms

His seasick co-host,

Russell Gray 

President of the Seasteading Institute,

Joe Quirk
---
Listen
---
Subscribe
Broadcasting since 1997 with over 300 episodes on iTunes!
---
Review
When you give us a positive review on iTunes you help us continue to bring you high caliber guests and attract new listeners. It's easy and takes just a minute! (Don't know how? Follow these instructions).
Thanks!
---
What is seasteading?
They're not making any more real estate … but what about the two-thirds of the planet's surface that aren't controlled by any nation or state?
That's right. We're talking about the ocean.
Today we're speaking with Joe Quirk, president of the Seasteading Institute.
We met Joe at our annual Investor Summit at Sea. One of our amazing faculty told us, "You've got to meet this guy. He has a fascinating topic. We've got to have him on Summit!"
And we moved heaven and earth to make it happen. We found Joe absolutely captivating.
Most of the people that listen to our podcast and radio show are individualistic … they're out of the box thinkers.
They aren't just checking boxes. They are interested in learning about how to be a smart investor … a better investor.
Joe's idea is definitely for out of the box thinkers.
The premise is this:
The oceans can provide a possible new home for all kinds of folks, ideologies, and lifestyles.
Joe uses the analogy of a cruise ship. A cruise ship is really just a floating city with restaurants and bars and convention space and activities.
And it's got its own kind of quasi government.
A seastead is the same basic idea.
Testing modern boundaries
The Seasteading Institute, which Joe leads, was founded 10 years ago.
But the very first actual seastead home was launched a few weeks before our Summit … outside of the country of Thailand.
The floating home was affordable for the average American … in fact it cost less than the average American home.
But a few weeks later the Thai government forced the seasteaders to leave. What does that mean for seasteading?
"We were planning on scaling up these small floating cabins into a colonization of the blue frontier more than 12 miles off the coast of Thailand," Joe says.
He says they had a few hundred people signed up to buy homes. Designs were in for leading aqua tech like an underwater restaurant.
"But to everyone's surprise, the Thai navy took exception to this and raced in to confiscate the seastead and arrest the seasteaders," Joe says.
The seasteaders fled before the Thai navy arrived and have been on the run.
"We were all in a panic trying to figure out what was going on, but the seasteaders managed to evade capture, and they are still safe and free and in hiding," Joe says.
A rough start on the high seas.
"But it has drawn so much attention to the seasteading movement that the number of people interested in buying one has tripled," Joe says. "And two new countries have expressed interest in possible hosting one."
You have to test the boundaries before you can get traction … and Joe says that is what this experience was all about.
Cooperating with established nations
The seasteaders thought they were in international waters. One of the big premises of seasteading is that the vast majority of the earth's surface is not controlled by any one nation.
Imagine creating pop-up nations of seasteaders who can physically move their home based on who they want to be around and how they want to be governed.
"People like to talk about colonizing Mars. We want to colonize the other half of this planet, which I like to call planet ocean," Joe says.
Joe says that he would like to unleash innovators out into the world who have better ideas for society … as long as people can choose to live among them voluntarily and quit them voluntarily.
"I think the Thai navy's reaction is unique. I don't think other countries in the world will react the same way," Joe says.
Joe says seasteading is just a cool and vibrant way to live. It's not unlike the way sailors moved port to port several centuries ago.
"I like the analogy that if other nations of the world are sharks, they should think of seasteaders as cleaner fish. They provide a service the shark appreciates and so the shark doesn't eat you," Joe says.
Seasteads could offer valuable services like lawyers, financial experts, and more to the countries they live next to.
The future of seasteading
Joe says he feels the future of seasteading is bright … but it does require people to flip their brains and change the way they think.
For instance, farming doesn't have to be a land-based activity.
Hopeful seasteaders are investigating the idea of farming fish or seaweed … which is much more nutritious than corn, wheat, and soy.
People also have ideas for floating solar farms because solar is more efficient on the ocean than it is on land.
And wave energy is abundant too. Joe reminds investors that floating wind turbines off the coast of Scotland are already supporting hundreds of people with energy.
Another common misconception about ocean life … that gravity isn't your friend.
When you build things on land, you build straight up. But when you build on the ocean … you build down.
The deeper you go … and the wider you go … the more stable the structures are.
And as structures grow deep under the waves, it creates new coral environments for ocean life.
"This is the next frontier, and we're making it happen," Joe says.
To learn more about seasteading, listen in to the full episode!
---
More From The Real Estate Guys™…
The Real Estate Guys™ radio show and podcast provides real estate investing news, education, training, and resources to help real estate investors succeed.
---
Love the show?  Tell the world!  When you promote the show, you help us attract more great guests for 

your

 listening pleasure!