Bob Helms – The Godfather of Real Estate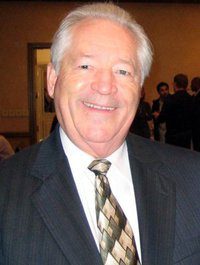 What do you call a man who has been investing in real estate since 1957, has been a practicing real estate broker since 1980 and has been a powerful mentor to Robert Helms, Russell Gray and hundreds of others in his lifetime?  We call him "The Godfather of Real Estate".  Most people know him as Bob Helms.
In his career Bob has owned, managed, bought and sold hundreds of properties for himself and his clients.  He has been both a top producing agent and a managing broker overseeing sales agents in a thriving real estate office.  Bob has probably forgotten more about real estate than most people will ever know.  Yet, well into his 70's, Bob continues to practice real estate both as a broker and an investor.  And he remains an avid student of the business.
Bob's wealth of professional knowledge and personal experience have made him a featured contributor to The Real Estate Guys™ radio and TV shows, as well as a popular speaker at live events and our annual Investor Summit at Sea™.  More than anything, Bob loves people – and he enjoys getting to know them as much as he enjoys sharing his wisdom.