Interviews recorded live at the 2019 New Orleans Investment Conference!
Host Robert Helms talks with an outstanding array of experts on precious metals, the Federal Reserve, economics, and investing including …
Money manager Peter Schiff, former Fed official Danielle DiMartino-Booth, billionaire Rick Rule, renowned economist Mark Skousen, and gold expert Brien Lundin.
Listen in and gain valuable perspectives into the many factors affecting the economy, jobs, interest rates, the financial system and more!
---
More From The Real Estate Guys™…
The Real Estate Guys™ radio show and podcast provides real estate investing news, education, training, and resources to help real estate investors succeed.
---
Love the show?  Tell the world!  When you promote the show, you help us attract more great guests for 

your

 listening pleasure!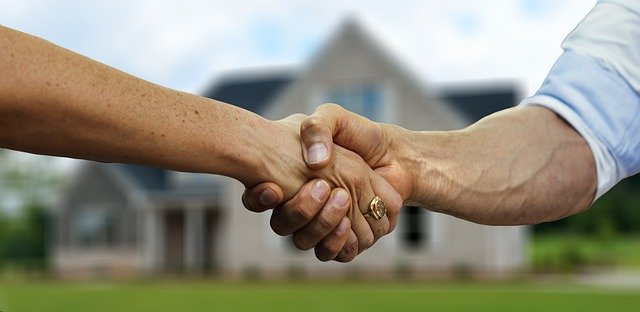 Real estate investing can seem complicated … but it's really very simple. 
Successful real estate investors buy great properties in growing markets. It IS simple. But it's not always easy. 
We're talking to a real estate investor with experience in evolution. He'll share how he finds properties that make sense in markets that are poised for growth and resilience. 
And … he'll give a few tips for how YOU can evolve as market conditions shift. 
In this episode of The Real Estate Guys™ show, hear from:
Your resilient host,

Robert Helms

His shifting co-host,

Russell Gray

President and Co-Founder of Southern Impression Homes,

Chris Funk
---
Listen
---
Subscribe
Broadcasting since 1997 with over 300 episodes on iTunes!
---
Review
When you give us a positive review on iTunes you help us continue to bring you high caliber guests and attract new listeners. It's easy and takes just a minute! (Don't know how? Follow these instructions).
Thanks!
---
Getting creative in a good market
It's fun renting real estate … especially if you can make a return. 
We love real estate. We really do. But every market is not the same. It's important that you pick your markets well … now more than ever. 
People who look at what's happening in the economic world at the macro level look at real estate as an asset class … but it is so much more. 
Every market is different … every property is different … every property niche is different. And the ownership, motivation, and structure of each deal is different. 
Real estate deals are unique as a fingerprint … and there's always going to be an opportunity. 
Today we are talking about a market that we have spent a lot of time in and that we know pretty well. But we haven't talked about it in a while … Atlanta. 
The other thing we're going to talk about today is buying new. 
It's rare that a new property can give you the same financial performance as buying used for a variety of reasons … not the least of which is that to develop a property takes the money for the land AND money for materials and labor. 
But there are rare opportunities when you can find a brand new property that actually performs. 
We've currently got a real estate guy in the White House … and whether you like him or not, he knows that there is a lot of expense in development … and much of that is regulatory. 
Recently, he signed an Executive Order to reduce the cost of regulation in building … and the National Association of Home Builders loved it. 
That's because the cost of building a single-family home for them is 25% regulation. Wow. 
So, with regulation taking less of a cut … there are some things happening. 
Why not buy new?
Our guest today is a creative entrepreneur who is building new builds in a couple of great markets. 
Chris Funk is the president and co-founder of Southern Impression Homes. We last met him in his office in Jacksonville, Florida, where he has an amazing property management team. 
In addition to many Florida markets, Chris and his team are making great inroads in a couple of new markets. 
"We are in Southwest Atlanta at the moment," Chris says. "We've been there for six years, and our model has turned fully to build-to-rent."
Chris and his team started looking at build costs from a brand-new construction standpoint. They found that if they were self-developing properties without a developer markup … they could still provide inventory at a discount. 
New construction has a lot of benefits … like decreased insurance costs and lower maintenance costs. 
For Chris, the answer quickly became clear. 
"You can have a house that was built in 1950, or you can get the same yield for a house that built in 2018 or 2019," Chris says. 
A new build also offers a consistency of cash flow. 
"The sad thing for us is that after our investors close on a home and we put a tenant in, we don't hear from them again. The check just comes every month," Chris says. 
Many of the tenants stay for long periods of time because they are happy to be raising families in new construction. 
Another reason for low turnover is that Chris and his team can spec out the houses exactly how they want them. And they can buy great materials at a bulk price because of the volume. 
"We got the best price on granite, so everything has granite," Chris says. 
Another great aspect of new builds is that if investors want to sell the home down the line, it already has the specs they need to sell competitively on the market. 
All about Atlanta
Chris and his team are operating in a lot of different markets … but there are lots of reasons to love Atlanta. 
"It's a market that just can't be ignored," Chris says. 
Atlanta is the fourth-largest, fastest-growing market in the United States. Many Fortune 500 companies have bases there, and the population growth is tremendous. 
The market in Atlanta is also very consistent in its growth and rates. 
Currently, job growth is outpacing population … which means more people are coming to Atlanta. 
But the market isn't a one-trick pony. There is a lot of diversity in the area. For instance … Atlanta just surpassed Hollywood in movie production dollars. 
Chris says that the rents are great in Atlanta. With population growth the way it is … people need more housing. 
And they might as well buy new. 
To learn more about Atlanta and Southern Impression Homes … listen in to our full episode!
More From The Real Estate Guys™…
The Real Estate Guys™ radio show and podcast provides real estate investing news, education, training, and resources to help real estate investors succeed.
---
Love the show?  Tell the world!  When you promote the show, you help us attract more great guests for 

your

 listening pleasure!
High housing prices continue to be a concern in many major markets.
While there are varying opinions on how to solve the problem, history says … and recent headlines concur … that adding fuel to the fire will be the likely "solution."
Here's how it works and why it's likely to create a lot of equity right up until it doesn't …
First, it's important to remember prices are "discovered" when willing buyers and sellers meet in the marketplace and cut a deal.
Buyers want the lowest price and sellers want the highest. They meet somewhere in the middle based on the supply and demand dynamic.
When there are lots of buyers for every deal and a seller has the ability to wait for the best price, buyers compete with each other and bid the price up.
When there are lots of sellers relative to buyers, sellers compete with each other by dropping the price or offering more favorable terms and concessions.
Duh. That's real estate deal making 101.
Of course, the real world is a little more complex … especially when you have powerful wizards working to manipulate the market for whatever reasons.
To our way of thinking, "capacity to pay" needs to be broken out of "demand" when looking at the supply and demand dynamic.
After all, if you're crawling through the desert dying of thirst and you come across a vending machine with bottled water for sale at $100 per bottle, you're probably willing to pay.
But if you don't have any money in your pocket, limited supply and high demand alone don't matter. You have no capacity to pay.
When it comes to housing, capacity to pay is a combination of income, interest rates, and mortgage availability.
To empower purchasers with more capacity to pay, you need higher real incomes, lower interest rates, money to lend, and looser lending guidelines.
Of course, these do NOTHING to help make housing less expensive.
In fact, they actually make housing more expensive because they simply increase the buyers' ability to pay MORE.
Yet, this is where the wizards focus their attention. And to no surprise, they have an excellent track record of creating real estate equity (inflating real estate bubbles).
And that's exactly why real estate is such a fabulous hedge against inflation.
While renters watch prices run away from them, owners ride the equity wave up … and up … and up.
And when paired with debt, real estate becomes a super-charged wealth builder … growing equity much faster than inflation, while still hedging against deflation.
After all, if you put $20,000 down on a $100,000 property and the price falls to $80,000 and NEVER recovers … eventually the tenants pay the property off.
Now your $20,000 investment has grown to $80,000 … even though the property deflated 20 percent.
But it's hard to imagine any serious sustained deflation will hit real estate absent a catastrophic sustained economic collapse.
Of course, it's probably smart to have some cash, gold, and debt free real estate as a hedge against catastrophe … but probably not the lion's share of your portfolio.
That's because the history and headlines favor higher prices over the long haul.
This brings up a very important point for every serious student of real estate investing …
The ONLY real way to truly lower housing prices in the face of growing population is to increase supply.
But there's NO motivation for the wizards to reduce housing prices.
They'll SAY they want to, but they can't deliver.
Think about it …
No politician wants to face home-owning voters who are watching their home values fall.
No banker wants to have a portfolio of loans secured by homes whose values are falling.
And in spite of their sometimes-public spats, politicians and bankers have a long track history of working together to enrich and empower themselves.
So does it make sense that politicians and bankers are really going to do anything meaningful to cause housing prices to fall?
We don't think so. All the motivation is to cause housing prices to rise.
And as we saw in 2008, on those rare occasions where housing prices fall, bankers and politicians rally to revive them as quickly as possible.
Your mission is to structure your holdings to maintain control if prices take a temporary dip. And of course, positive cash flow is the key.
Meanwhile, the Wizards are hard at work to make expensive housing more affordable …
This means fostering an environment to increase jobs and real wages, lower interest rates, loosen lending guidelines, and get more money flowing into funding mortgages.
Are these acts of frantic Wizards desperate to keep the equity rally going into an election year? Maybe.
But until and if a total financial crisis happens again (which you should be diligently prepared for) …
… we think the bubbliest markets will see softness, even as nearby affordable markets increase as priced out home-buyers migrate.
Nonetheless, keep in mind that real estate is not an asset class … even a singular niche like housing. Every market, property, and deal is unique.
So it's possible to find deals in hot markets, and it's possible to overpay in a depressed market. Think big, but work small.
And while the financial media complains about over-priced housing and rings the bubble bell, consider that if housing remains unaffordable to buyers, it only creates more demand for rentals.
The properties you lose the most on are the good deals you pass on because you're focused on price and not cash flow.
Is the housing boom … like the stock market boom … late in the cycle? Probably. But that doesn't mean there's not a lot of opportunity out there right now.
Real estate investing is a pretty simple business. It all comes down to buying great properties in growing markets.
Of course, just because it's simple doesn't mean it's easy.
In this episode, we visit with a seasoned investor who's evolved as market conditions shifted … and talk about how he takes on the challenge of finding properties that make sense and markets poised for growth and resilience.
---
More From The Real Estate Guys™…
The Real Estate Guys™ radio show and podcast provides real estate investing news, education, training, and resources to help real estate investors succeed.
---
Love the show?  Tell the world!  When you promote the show, you help us attract more great guests for 

your

 listening pleasure!
While the rest of the world fixates on the Fed's latest interest rate bloviation, we're taking a mini-vacation from Fed watching to focus on something a lot more fun.
Jones Lang LaSalle recently released their Global Resort Report for 2019 and it's got some investing intelligence we think you'll find interesting and useful.
As our long-time audience knows, we've been big fans of resort property investing for quite a while.
Resort property investing is a great way to derive rental income from affluent people.
Also, because your "tenants" and their income come from all over the world, the right resort property can reduce your dependency on any single regional economy.
But that's not to say the local market doesn't matter.
In fact, geography matters a lot. Often, it's a geographic amenity that's the primary attraction and your competitive advantage.
Think about it …
There are only so many beautiful beaches, world-class diving destinations, or snow-capped skiable mountain ranges on earth.
And even the best developers can't put those things in someplace they don't already exist. Even mega-man-made amenities like theme parks are hard to replicate.
So when you find a market with a rare and attractive amenity, with the right supply and demand dynamic, you have the opportunity to own a cash-flowing world-class asset.
No wonder the JLL report says …
"Over the past five years, resorts have been the darling of the hotel investment community …"
The report also mentions a few of the key factors driving the desirability of this exciting and profitable real estate niche …
"… consumer focus on experiential travel and an affinity towards lodging assets with an authentic local feel."
"… solid growth in international tourist arrivals, which are anticipated to grow 4.0 percent in 2019 to 2.2 billion travelers and continue rising at this pace throughout the next decade."
"RevPAR performance of resort markets has continued to outpace other locations, such as urban, suburban and airport."
The JLL report highlights three specific U.S. markets, but the lessons apply no matter where you're investing.
Now if you think resort property investing is only for the uber-wealthy investor … think again.
As we highlight in a recent radio show, many small investors are finding big opportunities in short-term rental properties.
Of course, for investors who want to play at a bigger level, syndication is always an option.
But whether you go big or small, there's a lot to like about resort property investing … and it's not just the financial rewards.
When you own a beautiful cash-flowing resort property, not only do you earn profits, but you gain some lifestyle benefits too.
If you invest in a market you'd like to regularly visit, you can probably make some or all of your travel expenses tax-deductible.
After all, it's important to inspect your investment from time to time.
Of course, unlike that lovely C-class multi-family property on the border of the war zone, you probably wouldn't mind staying a week or two in your beautiful resort property.
But back to the JLL report …
Rather than simply quote the report, which you can (and should) read for yourself … let's just glean some investing ideas from the three aforementioned excerpts.
First, it's important to know your avatar. Who's the customer?
The report kicks off with the answer … it's the "consumer focus" versus a business traveler.
Remember, resort property investing is a subset of hospitality. So while most resorts function like a hotel, not all hotels are resorts. Resorts are about consumers.
Of course, the key to attracting consumers is giving them the right experience. Here again, there's useful intelligence in the report.
Consumers are looking for "lodging assets with an authentic local feel". Think about that before you buy a Holiday Inn in a ski town.
Notice also that the projected growth is driven by "international tourist arrivals" which benefits "resorts across the world."
The good news is with the right property, you can attract customers from around the globe … including wherever the demographics and economies are booming.
So it's pretty important to make sure the market and property you pick have a broad international appeal … and adequate access. There's no point in owning a beautiful property that's difficult to get to.
And while we're big fans of international diversification, if you're going to invest outside your home country, be sure you're familiar with the local laws and customs.
We know all that might sound intimidating, but it's not that hard.
It starts with having a good local team in place BEFORE you purchase the property. Of course, this is true domestically as well.
The great news is if you get it right …
"RevPAR performance of resort markets has continued to outpace other locations, such as urban, suburban and airport."
RevPAR is hospitality lingo for a metric called Revenue Per Available Room. Higher is better. It's more rent per square foot.
So the report is essentially saying resort properties are more profitable than the everyday hotels you see around town or near an airport.
Even better, in addition to being a great way to derive rents from the affluent and diversify into high-quality markets …
… we think you'll find resort properties are a whole lot more fun than most of your other rental properties.
And the due diligent trips sure don't feel like work!