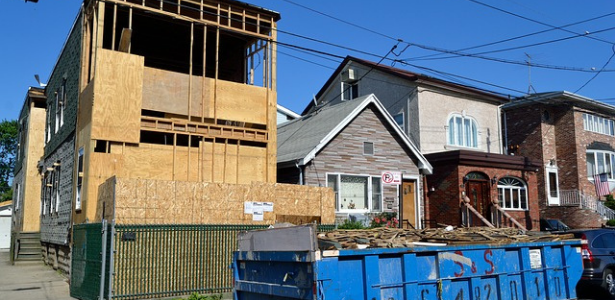 Having a short path to cash is an essential survival strategy during economic challenges. For real estate investors, flipping a property is often a reliable way to create cash quickly.
But we also know … understanding a concept and being able to execute it well in the real world are sometimes two very different things.  
In this episode, we visit with a seasoned 7-figure flipper who opens up and shares the good, the bad, and the ugly of how to flip profitably in the real world.
In this episode of The Real Estate Guys™ show, hear from:
Your flipping great host,

Robert Helms

His flipped-out co-host,

Russell Gray
Real estate flipping entrepreneur, Mike Simmons
---
Listen
---
Subscribe
Broadcasting since 1997 with over 300 episodes on iTunes!
---
Review
When you give us a positive review on iTunes you help us continue to bring you high caliber guests and attract new listeners. It's easy and takes just a minute! (Don't know how? Follow these instructions).
Thanks!
---
Flipping is a great path to short-term cash 
We often talk about the long-term ways to make money in real estate, but there are also opportunities to make money short-term. 
Today we're going to tackle a topic that we don't talk about often … the huge and amazing world of flipping real estate.
When someone goes through any form of crisis in business or investing, they should always know their shortest path to cash. In real estate, that means flipping a property, buying a property, and maybe wholesaling it … but essentially, short-term ownership to generate cash. 
When we see markets change … there are certain opportunities that are no longer on the table. With many not being able to make their rent or their mortgage payment … it might not be the best time to buy and hold a long-term rental house.
The great thing about flipping is that you're in and out pretty quickly, and you can make money no matter what the market does!
We have some experience flipping houses … but we found that managing teams and trying to be strategic was a lot of work. 
So that's why today we're talking to Mike Simmons who is an expert in flipping real estate. 
How Mike Simmons became a flipper
Mike Simmons grew up in a blue-collar family in Michigan that was employed by the automotive industry. Mike believed growing up that his goals should be to get into a union … work for 35 to 40 years … work overtime … and hopefully have a little bit of time left for retirement. 
Mike says nobody taught him about the possibility of being an entrepreneur. 
Over time, Mike tried different jobs and career paths, but even when he was moving up the corporate ladder at a white-collar job … he realized that nobody was happy in those positions. He wanted to figure out how to get out of the rat race and find a better path to retirement. 
Mike eventually discovered real estate and knew it was the path for him. His first real estate deal made him $15,000, which was small but a great start. 
He also discovered rental real estate and wholesaling … he says 60 to 70% of his company now is wholesaling. 
Mike says, "What if I get sick or if I am in the hospital or something happens to me … how do I create a business that is run independent of me, but still is able to produce income? That's what I've really gotten good at over the last handful of years."
Mike says you can excel at the type of work you do … but he didn't want to always be doing all the work himself.
It's a totally different skill set running a company and leading and managing and inspiring and hiring and training people. He said he needed to learn to also be a good leader. 
There are lessons to be learned at every step. 
Mike says that on the first house he flipped, he picked all the things off the punch list he thought he could do himself and save time and money on.
But that can be detrimental if you want to really grow your business and flip more than one house a year. He says that takes more time and will result in greater "holding costs" like taxes, garbage, etc. 
Mike says: "What I know and what I've become great at is, I know what things should cost, and I know how long they should take. Those are the two things you have to know that will make you a successful house flipper that has the ability to scale."
In Mike's experience … what he has found as a house flipper is that when he brings contractors in to quote a job, they will forever try to give him more things that he should be doing … and it takes experience to know the difference between just trying to add to the cost of the renovation and what's a legitimate suggestion. 
Mike says it's so important as a flipper to educate yourself and understand what the contractors are doing on a functional level and then dial in the cost of it. 
Flipping lessons Mike has learned
Mike says when he was first flipping … on every house, he started from scratch, personally picking out paint, tile, fixtures, flooring … and he says this lack of process really kept him from growing. 
This is okay for someone doing one or two … but to really grow, Mike learned he had to have a solid system. 
Next, he learned from his mistake of not tracking numbers and watching what marketing worked and what didn't with different houses. 
In the early stage of the pandemic in Michigan, his direct mail method stopped working because people didn't want to touch their mail. So Mike had to adapt to other marketing strategies. 
Google pay per click … text blasting … ringless voicemail are some other options. 
Mike also suggests learning what a "release of lien" is. He learned an important lesson from paying a general contractor who did not pay subcontractors. It's important to have everything in writing. 
With all the lessons learned and the team he has built … Mike now averages flipping 100 properties a year. 
What is level jumping? 
Imagine if you can use someone's 20/20 hindsight as your foresight to know what you should be doing, and maybe just importantly, what you shouldn't do? 
Mike learned to take his business to the next level, or maybe even "jump" a level … it's all about surrounding yourself with people you can learn from. 
That's how he has been able to grow so much after joining 7 Figure Flipping. He found good, quality people who give great advice that just helps others grow and realize their own goals. For all the great insights Mike has to share, listen to the full episode. For a free copy of Mike's new book, email [email protected]. 
---
More From The Real Estate Guys™…
The Real Estate Guys™ radio show and podcast provides real estate investing news, education, training, and resources to help real estate investors succeed.
---
Love the show?  Tell the world!  When you promote the show, you help us attract more great guests for 

your

 listening pleasure!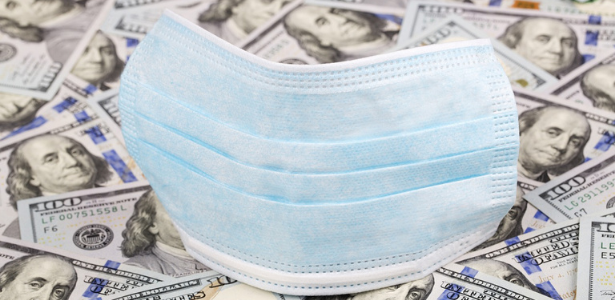 As political pundits debate debating, financial pundits are watching the 3D tennis match between President Trump, Speaker Pelosi and Chairman Powell.
As discussed last time, this trio has been volleying stimulus demands back and forth for quite a while … even though the last round of stimulus ran out.
Despite all this political pandemic pandering … so far, it's not been very stimulating, except for perhaps Wall Street.
Meanwhile, Main Street is lying facedown with a lockdown knee on its neck pleading, "I can't breathe."
Without relief of some kind … either the freedom to go back to work at full speed or another dose of emergency funding … eventually, the damage could become permanent to the extent it's not already.
After all, cash is like financial oxygen.
When you're prevented from operating your business, you can't take a breath of fresh cash. Wait too long, and it's game over. Many are already there.
You may or may not think the lockdowns are legal, warranted, or effective. Ditto for stimulus. But as we always say, it doesn't matter what we think.
What matters is what happens.
And because we can't control what happens, we watch and plan carefully for possibilities and probabilities.
As the picture gets clearer, we're prepared to promptly pivot properly. Peter Pepper would be proud.
It seems to us the most likely scenario is a tsunami of stimulus.
And mostly likely, fiscal stimulus (government spending) versus monetary stimulus (lending stimulation from the Fed).
After all, what can the Fed do? Lower rates? They're already at zero. So it's no surprise Powell is calling for more government spending.
Presumably, Powell's proposing to print dollars to loan to Uncle Sam … by purchasing Treasuries to provide for the spending. (Sorry, we had to P again)
(Yes, it's a nifty racket the Fed has. They print dollars out of thin air to buy IOUs from Uncle Sam which are repaid by taxing Main Street workers … but that's a creature to dissect on another day)
Which brings us to the primary point of today's pontification … the potential impact of Powell printing trillions of dollars. (Okay, we're done P'ing now)
Peter Schiff says printing more dollars is in and of itself inflationary.
Meanwhile, Jim Rickards says the Fed doesn't count printing dollars as inflation until it shows up in the official Consumer Price Index (CPI).
They don't disagree. At least Rickards doesn't think so. He's just saying the Fed is myopically focused on moving this one metric … CPI.
The challenge is that prices are derived from MANY components of cost … including materials, energy, interest, taxes, regulations, and the biggie … labor.
And as many of those other costs went up, it's no secret corporations invested a lot of time and money moving jobs offshore to reduce labor costs.
Like real estate investors, business people are constantly looking for ways to structure their activities to increase revenue and decrease expenses.
Sadly, labor is often the target.
Policymakers would be wise to focus on creating environments attractive to job creators. It's one of the things we look for when choosing markets to invest in.
And in case you're not already keenly aware, it takes a healthy labor market to create a great real estate investing market.
So while the Fed wants to push consumer price inflation because it's a metric of strong employment and wages … it's a result, not a cause.
Giving people money to spend to force prices up doesn't create jobs any more than heating a dead body up to 98.6 degrees Fahrenheit creates life.
It's not the metric that matters. It's HOW you get it.
As we've noted before, it seems to us President Trump's policies attempt to create an environment welcoming of jobs and capable of higher wages.
Unsurprisingly, he approaches the challenge the way a real estate developer would … by cutting other components of cost to make room for higher wages.
It's a tall order and comes at a price American voters may or may not be willing to pay. But after 3-1/2 years of watching, it seems like that's the plan.
We'll leave it up to the voters to decide if they think it's the right plan or not. We're just commenting on what we see.
Meanwhile, for the Fed to get the CPI to move up, consumers need both jobs and purchasing power.
Sure, the Fed can print dollars so Uncle Sam can pass out "free" money … and like a sugar-high, provide a temporary burst of consumer purchasing power.
But each time the Fed injects new money into circulation … directly or indirectly … it dilutes the dollar. 

The danger is the Fed succeeds in raising prices, but not wages.
The first American Revolution was based on the complaint taxation without representation is tyranny.
If policymakers aren't careful, a new battle cry may emerge … inflation without wage growth is poverty. It certainly will be hard on tenants.
But as long as it's easier and profitable to move jobs offshore or automate them away, it's hard to get wages to rise.
We don't envy the folks trying to solve this problem. But we do need to think through what they're doing and how it rolls downhill onto our investing.
The short of it is we think a diluted dollar is coming to a financial statement near you. The question is …
How does a diluting dollar affect your real estate … and how do you position your portfolio to prosper in spite of it?
Of course, that's a giant question … and you'd need a lot of smart people and a lot of time to talk it all out. But it sounds fun. (It is.)
For now, let's just pose some pertinent points to ponder … (oops, we leaked)
In the past, real estate has been an effective way to hedge inflation.
And with mortgage debt as an accelerator, real estate is arguably still the BEST inflation hedge available to Main Street investors.
BUT … real estate is influenced by incomes, lending, and mortgage rates. And it doesn't move fast.
A super bullish scenario (in a market with the right supply and demand dynamics) would be rising incomes, looser lending, and falling interest rates.
Let's check it out …
Mortgage interest rates are probably already about as low as they're going to get.
While we think it's good to get all the cheap mortgages you can, we wouldn't borrow to buy hoping lower rates in the future will increase cash flow or equity.
These might be the lowest rates you'll ever see.
So best to focus on markets, niches and price points where you think rents have a reasonable chance to rise … based on things YOU can control.
Meanwhile, it appears lending standards are tightening.
This is a clue that lenders are nervous about the economy (jobs) and values (collateral). They care about getting payments … and what they get if they don't.
When it comes to payments, lenders know it's either going to be from stimulus or jobs. If you're a lender, which would you prefer?
Stimulus isn't a long-term solution. In fact, with all the partisan bickering, it's not even turning out to be a short-term solution.
To no surprise, lenders are proceeding cautiously.
This is probably why the Fed is asking the government to spend freshly printed money into circulation. Lenders are skittish about loaning it into circulation.
Of course, if you've got good credit, documentable income, and equity, you're sitting in a GREAT position … if you move quickly.
After all, the looming economic crisis might take your equity anyway. You might as well get it while it's there and the loans are cheap.
Remember, CASH is king in a crisis. Equity is only there and useful in boom times. It hides when the going gets tough.
Hedging a Diluting Dollar
But as much as we love real estate, we know it's not a one-size-fits-all cure-all for every economic pandemic that comes down the pike.
That's why we like to see precious metals, energy, and agriculture in portfolios.
Although each moves (in dollar terms) independently from each other and from real estate … they also have some important things in common.
First and foremost, they're all real and essential.
You probably already understand energy is essential. Anyone who's run out of gas or lost power at home or work knows how essential energy is to daily life.
Ditto for food.
As for gold … up until 1971, for nearly all of civilized history, gold was money.
Sure, people like gold for jewelry and it's useful in electronics, but gold is primarily a monetary metal.
That's why central banks own gold and protect it with armies. Maybe they know something you should know. Got gold?
After all, if the Fed is going to print trillions of new dollars to feed Uncle Sam stimulus cash, it dilutes all the dollars already out there.
This dilution will show up in different places, but takes time to trickle into jobs, wages and real estate.
Does that mean you should sit out real estate and wait for the big crash?
That's too absolute for our tastes.
Some markets are already crashing, and others are booming. So it's smart to always be looking for deals … and then acting when it makes sense.
Another major thing to watch for is if and how fast the lockdowns end, and if the world is able to get back to work at full speed.
It's notable the World Health Organization (WHO) just flip-flopped … telling world leaders NOT to use lockdowns as their primary weapon against the virus.
However, there's already been a lot of lockdown damage done. And who knows if WHO knows what WHO will do next? 😉
And even IF everything opened up tomorrow …
… it's going to take a lot of money from savings, investment, tax cuts, lending or stimulus to jump-start this stalled economy.
If we had to bet on which funding source will be the lead horse, we think there's a lot more stimulus and dollar dilution coming … in spite of all the bickering.
That's because stimulus is the fastest and most politically expedient. We're not saying it's best … or even a good idea. We just think it's likely.
So while you're rearranging your balance sheet to hedge dollar dilution …
… stay engaged with how well policymakers use the tax code, regulations, trade policy and other tools to direct the flow of funds into actual job creation and real wage growth.
If they get it right, it could be a big boon for real estate … potentially resurrecting some sleepy markets. The bad news is it will take time … and that's good.
After all, we all need time to get in position. Hopefully, you're already making your moves.
Meanwhile, we'll keep watching, talking to smart people, and thinking about how to take effective action.
We encourage you to do the same.
Until next time … good investing!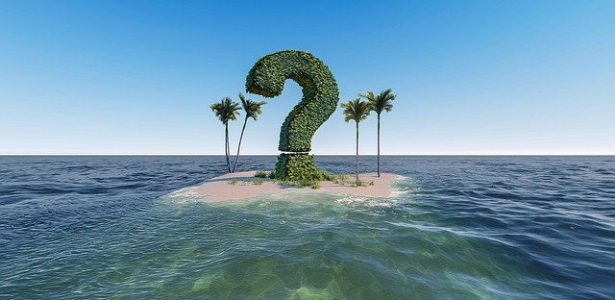 It's a fan favorite … another edition of Ask The Guy for this episode of  The Real Estate Guys™ radio show! 
We take on lots of great questions from our fabulous audience, including how to choose a good real estate market … which important trends to track and how … one of the most important jobs of any real estate investor: calculating cash flow … and MANY more! 
Just remember, The Real Estate Guys™ don't give advice… what we do is give you ideas and information and you then will sit down with professionals so you can get specific advice for your market. 
In this episode of The Real Estate Guys™ radio show, hear from:
Your Know-It-All Host,

Robert Helms

His Know-Nothing Co-Host,

Russell Gray
---
Listen
---
Subscribe
Broadcasting since 1997 with over 300 episodes on iTunes!
---
Review
When you give us a positive review on iTunes you help us continue to bring you high caliber guests and attract new listeners. It's easy and takes just a minute! (Don't know how? Follow these instructions).
Thanks!
---
What Counts As Positive Cash Flow? 
Our first question comes from Frank in Winkler, Manitoba, Canada … Frank wants to know, if someone takes a mortgage out on an investment property using current home equity and the investment property just barely covers the expenses, is this positive cash flow? 
One of the basic understandings of investing in real estate is the basic income formula … where does the cash flow come from? You have income, which is pretty easy to calculate if you have a single-family home … and then you have expenses.
We say there are two sides: the math of being the owner and the math of the lender. In the United States … you can have a little negative cash flow on paper, and if you're short, you can bring some of your own personal income to bear if you choose. 
The main point is … you need to make sure you have a comprehensive budget and go in with your eyes wide open. Owners should be careful when working with a negative cash flow … you might want to build that into your capitalization budget to have reserves to carry you until you can get it to where it needs to be.
Buying a Property in a Different State
The next question is from Mike in East Grand Fork, Minnesota. Mike says he owns three single-family homes free and clear and wants to buy a property in Arizona for a warm weather escape. He says he pulls in $2,000 a month in profit after expenses and is looking for any strategies.
First thing is … why would anyone ever sell a property that was putting $2,000 a month in their pocket? 
And the answer is, because you can re-allocate that to property or properties that might pull $2,500 or $3,000 or $5,000 a month in profit or you can move to a market you like better!
Assuming the owner is keeping the first three properties and likes the market… the obvious thing is to put a loan on them… take advantage of today's low-interest rates… and redirect some of that $2,000 a month cash flow into what would be a down payment for the Arizona property.
The bottom line is … get together with your mortgage professional, find out exactly what loan programs are available to you based on your credit score, your balance sheet, the amount of equity you have in the properties where they're located, and make sure this is somebody that can help you in both Minnesota and in Arizona.
Investing in Property in Another Country
Sean in Lima, Peru, says he and his wife are living there as teachers and plan to buy a home there, live it for several years, then rent it out as a long-term investment when they return home to New York or another destination. They secured a loan from a local bank in Peru, however, the interest rates are much higher than in the U.S. 
The short answer is … there's nowhere on earth where we have found financing as favorable as in the United States of America.
Many people who buy in another country often turn to the ability to borrow on property in the U.S. and use those proceeds to buy a property in other places. That's method #1. 
Method #2 … borrow locally. One of the reasons is that that loan and that creditor have nothing to do with U.S. credit or your tax returns and so often those loans are made locally by local banks who invest in the property … so it's a lot less cumbersome.
There's a whole other side to investing internationally … there's the basis of law in the country, what property rights look like… what their expenses are … whether countries share a tax treaty. Just consider all those factors. 
Know Market Trends 
These next two questions are related. 
Victor in Ocala, Florida, wants to know how to pick a real estate market to invest in, and Al, from Richmond, British Columbia, Canada, wants to know … what drives real estate trends and what resources can help us follow the real estate trends globally? 
The trend is your friend. You need to understand what trends are in real estate.
Markets vary all across the world … so the big picture on finding market trends and discovering a great real estate market has to do with the suitability of the property, the viability of the income stream, and the age-old supply and demand question.
All things being equal … rents are strong where there is demand for people to live in places, and so as investors, we're looking for places that have strong economies … favorable tenant landlord law … and good market metrics. 
Demand is based on people wanting to live there and their businesses wanting to live there. Supply is building … the ability to build … the ability of the marketplace to expand supply. 
Places like Manhattan and San Francisco can't increase supply … so prices only have one way to go. 
For 23 years on the show we've said … live where you want to live and invest where the numbers make sense. 
If you're going to invest somewhere other than where you live … then you do need to study the market and understand the direction.
A market could be really great and have a lot of jobs, but if the jobs are all tied to one or two employers or industries, that could be a risk. 
Our premise is that you can't really pay attention to more than about a half a dozen real estate markets … maybe 8 or 10 if you're a full-time investor.
You need to know your markets on a granular level as real estate investors. 
Ratio of precious metals in the portfolio
These two questions from different listeners are on the same topic. 
Jason asks, what should be the ratio between how much silver, gold, and income property one has? And Gary from Idaho Falls, Idaho, wants to know about what percentage of an investment portfolio should be in precious metals? 
We believe that before you're a real estate investor, you're an investor, and you better understand that "compared to what" factor. 
If you approach the idea that you invest in real estate to make money …  and you assume that those are dollars … then you need to know something about dollars and currency. 
If you really understand what money is, you'll recognize that for thousands of years, gold and silver have been money … and it's only been since 1971 that gold and silver have not been money. 
Gold and silver don't make you money as much as they preserve your purchasing power, so that's how they all fit together. 
It depends on what you're trying to do … there is no magic formula. It's more important that you understand what the role of these different things are in your portfolio.
More Ask The Guys
Listen to the full episode for more questions and answers. 
Have a real estate investing question? Let us know! Your question could be featured in our next Ask The Guys episode. 
---
More From The Real Estate Guys™…
The Real Estate Guys™ radio show and podcast provides real estate investing news, education, training, and resources to help real estate investors succeed.
---
Love the show?  Tell the world!  When you promote the show, you help us attract more great guests for 

your

 listening pleasure!
Having a short path to cash is an essential survival strategy in any economic jungle. For real estate investors, flipping a property is often a reliable way to create cash quickly.
Of course, understanding a concept and being able to execute it well in the real world are sometimes two very different things.
In this episode, we visit with a seasoned 7-figure flipper who opens up and shares the good, the bad and the ugly of learning how to flip profitably in the real world.
---
More From The Real Estate Guys™…
The Real Estate Guys™ radio show and podcast provides real estate investing news, education, training, and resources to help real estate investors succeed.
---
Love the show?  Tell the world!  When you promote the show, you help us attract more great guests for 

your

 listening pleasure!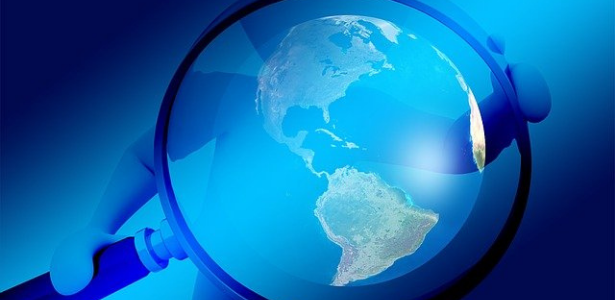 What a difference a week makes!
Last time we commented on the big news about the world's most famous real estate guy potentially using the tax laws to reduce his federal income taxes to virtually zero.
Since then, as you probably know, the news has been dominated by President Trump's illness, hospitalization, treatment, and return to the White House.
The undercard of the Presidential virus is the stimulus threesome of Trump, Pelosi and Powell. The first TPP didn't work out. Will this one?
And while all this is politically titillating, we're not into kinky politics. Our interest is purely economic and investment oriented.
So let's consider what's happening and why it matters to real estate investors … then we'll close out by taking a peek into the future.
First, the New York Times "shocks" the world … at least the world who doesn't understand how the tax law works … by breaking the "news" President Trump may have paid virtually no income tax for many years.
It may divide people politically … as if they weren't already … but it just might unite people around real estate investing.
So we think having Trump's tax secrets exposed is GREAT for real estate in general and syndicators in particular.
That's because many highly taxed, but poorly advised affluent people will likely awaken to the benefits of real estate investing.
Some will want to invest directly … but we're guessing most would prefer to invest through a syndicator because it's easier and safer.
But when the salacious story of Trump's tax secrets was buried by coverage of his illness, it seemed national attention shifted away from real estate.
However, with Trump's apparent recovery, perhaps the tax story will be resurrected by Trump's adversaries.
Time will tell. In any case, we think Trump's taxes will have a positive impact on attracting more investment into real estate.
Meanwhile, Fed Chairman Jerome Powell just came out publicly to call for more FISCAL stimulus … a.k.a., government spending …
More Stimulus Now Or Economy Will Sink, Fed Chairman Jerome Powell Warns As White House Talks Drag
– International Business Times, 10/6/20
" 'Too little support would lead to a weak recovery, creating unnecessary hardship for households and businesses. Over time, household insolvencies and business bankruptcies would rise, harming the productive capacity of the economy, and holding back wage growth,' Powell said …"
As you may know, when the Fed gooses things … dropping interest rates, printing money, buying bonds … it's called MONETARY stimulus.
It seems Chairman Powell feels like the Fed has done its fair share of stimulating … so now it's time for Trump and Pelosi to spice things up.
But it's no secret President Trump and Speaker Pelosi are strange bedfellows. At this stage of the affair, it seems neither Trump nor Pelosi is giving an inch.
Whether it's tactics, posturing or principles … both are digging in, apparently refusing to budge… leaving everyone wondering what's really going to happen.
Of course, all this stimulus uncertainty creates volatility in paper asset markets … including stocks, bonds and currencies.
So what does all his have to do with real estate investors?
Besides the obvious impact on interest rates, lending, jobs (and thus rents), inflation (affecting tenants' payment ability) … and the value of the dollars you're collecting or the stability of the financial system you store them in … not much. 😉
But it's not all doom and gloom. We're already seeing some markets and niches boom, as people and money move around to adjust to the new world.
Our point today is there's a good chance of a potentially big wave of interest and capital heading into real estate from three major fronts.
First, as we've discussed, are over-taxed people who are about to wake up bigly to the powerful tax advantages of real estate investing.
Next is the still large and powerful baby-boomer demographic which is facing anemic interest rates for as far as the eye can see.
Boomers need higher and safer risk-adjusted income than they can get with CDs, bonds, annuities, or dividend paying stocks. Real estate can deliver for them.
The third potential influx of capital into U.S. real estate could well come from foreigners seeking safe-haven assets in a very stormy world.
Right now, the world is VERY chaotic and uncertain. Investors need protection from inflation, deflation, currency collapse, systemic collapse, societal collapse.
We're not saying all or any of those things will happen in the United States to a shocking degree … but they could.
They're certainly happening in other parts of the world.
Meanwhile, for all its challenges and flaws, United States real estate remains among the most desirable safe-haven assets in the world.
Sure, U.S. investors get weirded out comparing yesterday to today. But what about wealthy folks in places like Venezuela or China?
USA properties probably look pretty darn good from their perspective.
Wealthy foreigners might get nervous about U.S. paper assets like stocks, bonds, and dollars, which are volatile and easily tracked and seized.
But REAL assets in a jurisdiction with very stable private property laws are alluring for people in places where their world doesn't work that way.
Think about all the wealthy people in Hong Kong.
Now we're not saying everyone and their foreign cousins are going to start pouring into real estate tomorrow.
For many foreigners, the challenge is getting their money from there to here … and doing it in such a way that's private, secure and manageable.
But as is often the case with many challenges in the modern world … technology may provide the answer.
Imagine being able to own a digital asset backed up by a real asset …
Now you have something portable, private, secure, relatively liquid … all representing ownership in something real.
Gold seems like the logical choice, and it's not bad. But gold isn't an investment … it's just an alternative form of cash. It's money.
(If that makes your head tilt, we discuss it on our Making Sense of Silver series)
But a digital asset backed by income producing real estate would check some important boxes.
To no surprise, clever entrepreneurs are already figuring this out and are rolling out solutions. We think it has the potential to be VERY big, so we'll be talking more about in the very near future.
Meanwhile, whether you're an accomplished real estate investor or just getting started, you've got lots of opportunities headed your way.
The economy might recover and boom … lifting all boats. Just be sure you're IN one.
The economy might crash, temporarily crushing asset prices, and providing proactive investors an opportunity to collect quality assets at bargain prices.
In both cases, capital from less stable assets and places will likely be attracted to the stability and high risk-adjusted returns of the right real estate in the right markets.
Your mission is to be ready, willing and able to recognize and act on attractive opportunities when they appear. Because in ANY market, good deals always go to the aware, prepared, brave and bold.
Until next time … good investing!