In our most recent episode of The Real Estate Guys™ Radio Show, we do some serious crash-talking with some of our smartest investor friends.
Crash-talking, you say? What's that?
As you know, we're currently in the longest economic recovery … EVER. And as any smart investor knows, an upward trajectory can't last forever.
We were lucky enough to pick the brains of Jim Rogers and Peter Schiff when we attended Freedom Fest this summer … and now YOU can listen in on our conversations with some of the best financial minds out there.
Along with their thoughts on the possibility of an upcoming financial crisis, Jim and Peter both touch on serious happenings in the financial world … covering everything from tariffs and trade wars to technology and trees.
Maybe these ideas seem distant from your current real estate investing holdings … but as we know, the larger economic world has a HUGE impact on Main Street investors.
At the end of the day, SMART investors have to understand the systems and events at work in the wider economic sea … so they can make sure they won't hit rough waters when the storm comes.
Prepare NOW. Listen in to see how you can transform pressing economic issues into investing opportunity.
---
More From The Real Estate Guys™…
The Real Estate Guys™ radio show and podcast provides real estate investing news, education, training, and resources to help real estate investors succeed.
---
Love the show?  Tell the world!  When you promote the show, you help us attract more great guests for 

your

 listening pleasure!
You've probably heard the popular adage, "Get rich in a niche!"
But what does that really mean?  And how do you do it?
The premise is when you work or invest in something with a high barrier to entry, or that few strong players know about, you face less competition and can therefore enjoy better profits.
Makes sense.
The challenge is finding and mastering the niche.  And common sense says a profitable niche doesn't stay secret for long.  So when you find one, it's wise tomove quickly and capitalize ahead of the crowd.
Of course, all that sounds good on the chalkboard.  But how do you make it work in the real world?
We look for clues in the news … and this headline caught our attention …
Sovereign Wealth Funds, Private Equity Step Up MOB Acquisitions
For the unfamiliar, MOB stands for Medical Office Building.
Obviously, MOB is a niche, and sovereign funds and private equity are BIG players … with big research budgets and smart analysts.
So watching what big players are doing is one way to identify a hot niche.  Then you look for a niche within a niche where Main Street investors can play.
But first, let's look at why the big boys like MOB …
" … increasingly view medical office space as a core property type with strong fundamentals."
" … demand for space continues to grow amid an aging population in need of more medical services …"
 "This particular sector of commercial real estate benefits from one of the largest and fastest-growing components of the U.S. economy: healthcare … "
That "aging population" they're referring to are the baby-boomers.  This huge demographic wave is sometimes called "the silver tsunami" because of its economic size and impact.
It's something we've been following closely … including which industries and geographies stand to benefit.
But if the big boys are already in the space, is it too late?  Or is there still opportunity for Main Street investors?
We think there is.  And clues in the article support the thesis …
" … risks facing medical office investors …  tenants are increasingly facing reimbursement pressures from insurers and government payors such as Medicare and Medicaid … " 
"…  medical office facilities do not offer tenant diversification … tenants are exposed to the healthcare sector, unlike conventional office buildings …"
 " … a shift of providing high-quality care … [in] alternative settings …" 
So let's consider how these clues might fit together to spell opportunity …
First, it's not MOBs that big money is excited about.  It's the demographic and industry that the properties support.  It's about elderly people and healthcare.
The properties are actually a problem because they're specialty use.  A medical building is typically only suited to medical uses.  That can be risky.
So, even though medical buildings appear strong for the long haul, it's still a one-trick pony.  If the sector cools, you're trapped in a property that's not of much use for anything else.  Yikes.
Next, the tenants of MOBs are healthcare providers whose income is largely derived from insurance and government reimbursements, which are facing downward pricing pressure.
Savvy landlords always look past the tenant to the tenant's ultimate source of income.
In this case, "commodity" healthcare providers are getting squeezed by stingy insurance companies and social services.  Not good.
Lastly, the article reports a "shifting preference" by tenants (healthcare providers) towards "providing high quality care [in] alternative settings …"
Now THIS is interesting!
It seems those providers being squeezed are moving towards sub-niches where there's more profit.
In fact, people we know in healthcare say a popular strategy for combating the declining margins of "commodity" healthcare …
(commodity healthcare are the kinds of services major insurers and government programs aim their cost-cutting strategies on)
… is to focus on boutique services for affluent clients who pay by cash or through private insurance.
That's a clue.
How can Main Street real estate investors play?
Since we've already identified the demographic (boomers) and economic sector (healthcare), let's focus on the property.  After all, we're real estate guys.
We're looking for a property well-suited to a boutique healthcare for an affluent, self-paying, or privately insured sub-demographic.
Of course, Main Street real estate investors aren't healthcare professionals.
So we either need to find tenants who are, or find a simple healthcare service we can deliver through readily out-sourced operators.
And we'll need to pick a property type that works well for the healthcare service … but also other things, so we don't get trapped in a single-purpose property.
Sounds like a tall order …
Or maybe the answer is right in front of you … or next door … or down the street.
Single-family homes!
But not just ANY single-family homes … residential assisted living homes.
This is an exciting sub-niche of the healthcare real estate niche that checks a lot of boxes …
First, your tenants are the parents of boomers (today) … and will soon be the boomers themselves.  That's a substantial long-term pipeline of tenants.
Plus, boomers are the most affluent demographic right now … and paying for Mom or Dad's care is a TOP budgetary priority.
It's always good to be at the front of the line for getting paid.
Also, care fees (rent) are often paid out of a combination of the parents' estate, private long-term care insurance policies, or incomes and assets of the adult children.
So when you're in what our residential assisted living guru Gene Guarino calls "the sweet spot" … you're not dependent on government reimbursements.
Residential assisted living homes are boutique, high-quality, "alternative setting" healthcare … which, as the article points out, is the trend.
Another investing adage is, "The trend is your friend".
Check.
Next, residential assisted living homes are NOT big, single-purpose commercial buildings well-suited only for use as a medical facility.
Residential assisted living homes are operated in single-family houses located in regular residential neighborhoods.
No special zoning.  No commercial location.
So if for some reason the bottom falls out of the sector … the home can be rented to a residential occupant (albeit at a much lesser rent), or simply sold on the open market to an owner-occupant.
In other words, you've got multiple exit strategies.  You aren't trapped by your niche.  This mitigates one of the major risks the big boys fear.
Check.
But perhaps one of the greatest advantages in the sub-niche of residential assisted living homes is the ability to QUICKLY right-size to changing market conditions.
Big-box commercial properties are all-or-nothing propositions.  That's another worry for the big guys.
When you have a 120-bed medical facility and profits get squeezed or things slow down, you still have 120-bed facility … and all the fixed costs which come along with it.
There's no throttling capacity up or down based on demand.
But when you own ten 12-bed homes and things pick up a little … you simply add one more home to your collection and increase capacity to 132 beds.
Compared to a big-box, the properties are easy to find, set up, and get optimized.  You can catch an "up" wave sooner and ride longer.
Even better, if things slow down, you simply consolidate your residents into fewer homes … and sell or rent out the excess properties individually.
Again, there a multiple exit-strategies, and when it comes to real estate, single-family homes are arguably the most liquid.  A big-box?  Not so much.
This is HUGE in terms of maintaining profit margins … even in a declining market.
Think about it …
A big-box can't cut facility overhead.  They either own the whole property or they don't.  It's all or nothing.
So the only way preserve margins when occupancy is down is to cut back on staffing, care, and amenities.  Not good for the resident under care, nor the staff or brand.
Meanwhile, the residential assisted living home operator has an advantage …
While the big-box cuts services, the more nimble RAL operator can right-size and maintain or even improve services … and attract an unfair share of residents in a competitive market.
Big check.  And who doesn't like big checks?
But whether or not residential assisted living is for you … (though it probably will be some day … we all get old) …
… there are still great lessons to glean about strategic sub-niche investing to find profits under the radar (at least temporarily) of the big players.
Until next time … good investing!
---
More From The Real Estate Guys™…
The Real Estate Guys™ radio show and podcast provides real estate investing news, education, training, and resources to help real estate investors succeed.
---
Love the show?  Tell the world!  When you promote the show, you help us attract more great guests for 

your

 listening pleasure!
Robert Kiyosaki has been our mentor and companion in the real estate investing world for decades now.
He helps us see BOTH sides of the coin … we stand by his classic advice to listen to both sides, then stand on the edge of the coin to see the truth.
In this episode, we sit down to have a candid conversation about the realities of printed money and the financial system … in the U.S. and around the world.
We also discuss Robert's upcoming book, FAKE, and chat about what's fake and what's real … and how to tell the difference.
Long-time listeners will know Robert is always ready to drop some serious wisdom … while encouraging YOU to take the facts and make up your own mind about the issues.
New listeners and old listeners alike will enjoy Robert's candid coverage of the financial issues that affect all of us.
Listen in to hear words of wisdom from the world's best-selling financial author!
---
More From The Real Estate Guys™…
The Real Estate Guys™ radio show and podcast provides real estate investing news, education, training, and resources to help real estate investors succeed.
---
Love the show?  Tell the world!  When you promote the show, you help us attract more great guests for 

your

 listening pleasure!
This press release just hit the wires …
Uber Real Estate is Now Disrupting Real Estate with Their Uber Model
Okay.  That's interesting.  Uber certainly disrupted the taxi business, so anyone interested in real estate should probably pay attention.
What's the angle?
Well, according to their press release they've come up with the innovative value proposition of cutting commissions …
"Uber Real Estate is disrupting the traditional real estate brokerage brick and mortar business model by reducing the transaction cost by up to 50 percent using their unique on-demand model." 
Of course, no one in the history of real estate has ever thought of that before … besides Help-U-Sell, Purple Bricks, Assist2Sell, Redfin, and probably many more.
BUT … we should be open minded.  After all, we were snarky about Bitcoin and missed out on a big pile of free money for adding no value.
Oops.  Sorry, more snarkiness.
Back to Uber's press release …
"You will never again pay a full commission using Uber Real Estate."
"Consumers receive Uber – Like Execution with only experienced professionals, no more drama and only substantive yes or no, answers."
"Uber Real Estate provides Broker and Broker Attorneys with ten to thirty years of experience to the company's clients."
"They actually do provide agency and work for the clients of the company as it should be …"
"Consumers just want to go online and get it done with Uber – Like Execution."
" …we are completely website driven. An Uber, mobile application, for Real Estate, is under development."
So let's consider what all this really means …
From a practical standpoint, for real estate investors, we're not sure there's much direct impact.
Maybe if you're flipping homes on thin margin, shaving a few bucks off the listing commission means more beer money … and extra profit is always nice.
Of course, we think if you need the agent's commission to make your deal pencil … you don't really have a deal.
But that's not the point.  There's a MUCH bigger picture here, which is why this blip of news caught our attention.
Uber's a big brand with a powerful reputation for disruption.  They claim they can disrupt real estate.
But they are NOT real estate guys.  They're tech guys.  Just ask us to fix a website, and you'll realize there's a HUGE difference between the two.
And THAT's the point …
We often say that what you think and believe will affect your actions … and your actions produce your results.  So beliefs are at the root of strategy.
In this case, we see the solution being presented as the fruit of a core belief held by tech people … and many in the paper asset investing world as well …
… that real estate is a commodity, and brokerage is about facilitating transactions.
They think that's a given.  We're not so sure.
But because SO many people outside real estate believe this also, from time to time they attempt to enter the real estate arena with solutions which don't really fit the actual problem.
In fact, the problem they're trying to solve is actually what gives Main Street real estate investors opportunity.
Further, we'd argue that if they actually could solve the "problem", it would dramatically change the opportunity that so many Main Street investors THRIVE on …
Real estate brokerage is inherently inefficient.  And the reason is because real estate is NOT a commodity.
EVERY property, ownership, and location is UNIQUE.
Even two houses on the same street, built by the same builder, are different …
… based on their condition, modifications, seller motivations, financing, and many other factors unique to the property and people involved.
In this case, Uber is focusing on properties marketed to and by owner-occupants, which means the idiosyncratic preferences and financial capacity of the buyers come into play.
Last time we looked, no two buyers are the same either.
Even if you're talking income properties (which Uber isn't, so to Uber "real estate" is just houses for homeowners) … there's the tenant mix, payment history, property management skill, expenses, etc.
On other words, real estate is a diverse, complex, messy hot-bed of drama, inefficiency, and opportunity.
It's why the paper guys can't figure it out on an individual property basis.
Paper guys have to pool everything together into a REIT or mortgage-backed security, so they can blend it all into a single commodity they can focus on.
But you can't do that with individual properties owned by individual sellers being marketed to individual buyers.
So Uber's going to cut commissions "by up to 50 percent" so sellers will "never again pay a full commission".
Yet somehow with 50 percent less, Uber will attract "only experienced professionals" who will deal with real estate transactions in a drama-free, binary, "yes, no answers" way?
Yes/no binarism is the epitome of tech think … but not real estate.
Real estate at the homeowner level is about feelings … yes, "drama" … and it's quite the opposite of binary.  It's more complexity theory.
Real estate agents are negotiators, not transaction facilitators.  It's all very squishy.
Maybe Uber's next project will be to automate hostage negotiations, corporate mergers, or international diplomacy.  Good luck with that.
Tech is GREAT for eliminating transactional inefficiency … and certainly there's some of that in real estate brokerage.  But 50 percent?  Probably not.
The bulk of inefficiency in real estate transactions is the HUMAN component of the negotiation.  The art of the deal.
The skill-set of a great agent is that of uncovering and understanding the unique circumstances of the property …
… AND the unique needs, wants, desires, goals, and objectives of at least two (sometimes there's family, advisors, and other influencers involved) very different principals …
… and then negotiating through the extremely non-binary thoughts and emotions of both sides.   And then, ultimately, getting a deal done.
This is why a SKILLED negotiator can get a GREAT deal.
So we don't think there's an app for that … nor will there be anytime soon because computers don't do empathy very well.
Just ask anyone who's called in to an automated attendant.
So while tech people bark up the wrong tree trying to solve the "problem" of transactional inefficiency in real estate brokerage …
… Main Street investors are busy CAPITALIZING on the opportunities created by the true cause of brokerage inefficiency …
Real estate is not a commodity and brokerage is not about transactions. 
Just like the properties and people involved, EVERY single transaction is unique … and full of drama.  Get used to it.
But that's why real estate is both fun and profitable for those with the skills and temperament to embrace it for what it is.
Until next time … good investing!
---
More From The Real Estate Guys™…
The Real Estate Guys™ radio show and podcast provides real estate investing news, education, training, and resources to help real estate investors succeed.
---
Love the show?  Tell the world!  When you promote the show, you help us attract more great guests for 

your

 listening pleasure!

The economy may be strong …
but what about the financial system supporting it?
Discover the opportunities hidden inside a FRAGILE financial system … and how to HEDGE against inflation, deflation, and even stagflation.
Featuring voice largely shunned by mainstream media, the Future of Money and Wealth reveals …
The REAL trade war no one's talking about … and how Russia and China are making major moves to take down a major U.S. stronghold …
Which assets are in bubbles now … and specific strategies to fortify your balance sheet … before it's too late …
The shocking truth about oil … it's direct impact on YOUR wealth … and how to profit from what's about to happen …
Who the new tax law REALLY helps … and how YOU can use it to grow more wealth faster (it's NOT an IRA) …
PLUS … candid conversations about crypto-currencies … wealth privacy strategies … contingency planning … and MUCH MORE!
Just ONE good idea can make or save you a FORTUNE …
Future of Money and Wealth brings you a HUGE collection of experts, thought-leaders, and real-world investors … who ALL volunteered their time to share their best ideas, warnings, and strategies with over 400 people in the live audience …
---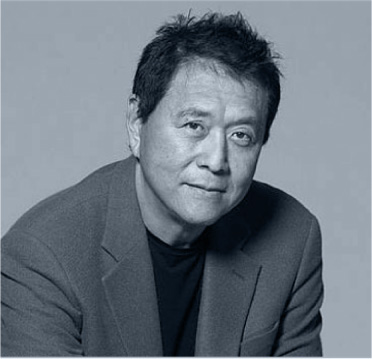 Robert Kiyosaki
Famous for being the greatest-selling personal finance author in history (Rich Dad Poor Dad series), Robert is a mega-millionaire investor in real estate, precious metals, and oil. He's also an avid student of money, economics, investing, and the financial system. He was one of the few pundits publicly warning the world about the 2008 financial crisis.
---
Doug Duncan
Doug is SVP and chief economist for Fannie Mae, which is perhaps the most dominant force in U.S. residential lending.
Doug is responsible for strategic research, including how Fannie Mae's activities affect housing. He's been named one of Bloomberg / Business Week's 50 Most Powerful People in Real Estate.
---
Peter Schiff
Peter's also a multi-millionaire investor, money manager, and outspoken financial pundit.
A best-selling author in his own right (Crash Proof 2.0 and The Real Crash), like Robert Kiyosaki, Peter was on record vociferously alerting people in 2006 about the impending financial crisis.
---
Chris Martenson
An economic researcher and futurist, Chris is an expert in the relationship between energy, the environment, and economics. Rising to prominence with his groundbreaking video series, The Crash Course, Chris is a best-selling author (Prosper!) and hosts a popular podcast featuring interviews with a variety of thought leaders and experts.
---
Simon Black
A former Army intelligence officer turned international entrepreneur and investor, Simon's a worldwide traveler, an avid student of political and financial history, and has developed an eclectic portfolio of investments and business ventures all over the globe.
Simon's diverse experience and global perspectives make his presentations both practical and enlightening.
---
Tom Wheelwright
Tom's a high energy tax and wealth strategist, a best-selling author, an entrepreneur … and is Robert Kiyosaki's personal CPA.
Tom's extremely well-versed in the new U.S. tax law and shares how investors can use it to build substantial wealth and permanently reduce taxes.
---
Kim Kiyosaki
Kim is a high-powered real estate investor, entrepreneur, and best-selling author of Rich Woman. She's co-founder of the Rich Dad company and a popular speaker on the topics of investing,

entrepreneurship, and empowering women.
Kim co-hosts the Rich Dad radio show, and is an avid student of investing, economics, and personal development.
---
G. Edward Griffin
Ed is a renowned investigative journalist and best known for his epic and controversial book, The Creature from Jekyll Island – A Second Look at the Federal Reserve.
Ed has a deep and historical understanding of money, currency,

central banking … and a knack

for explaining all of it in an easy to understand way.
---
Brien Lundin
For nearly four decades, Brien's been an active student, investor, commentator, and newsletter publisher in the precious metals industry.
As producer of the longest running investing conference in the world, Brien's one of the most informed, connected, and intelligent experts on money, precious metals, mining, investing, and economics.
---
Future of Money and Wealth is brought to you by The Real Estate Guys™ Radio Show
Broadcasting on conventional radio since 1997, The Real Estate Guys™ radio show is an investment talk program focusing on real estate as the core of a real asset portfolio.
After being among the many real estate investors caught completely unaware and unprepared for what happened in 2008 …
… hosts Robert Helms and Russell Gray are on a mission to bring the brightest and best real asset investing experts together to share insights, ideas, and strategies for building and preserving real, sustainable wealth.
The Real Estate Guys™ co-host Russell Gray explains why …

What YOU DON'T KNOW you don't know can COST YOU BIG …
Sound dramatic? Maybe. But consider this …
Wealth Wiped Out Without Warning
In 1929, 1987, 2000 and 2008 … millions of people were financially DEVASTATED by market disruptions they didn't even see coming.
Meanwhile, in those very same markets … informed and prepared investors not only survived … they THRIVED.
What's the difference?
Be Careful Who You Listen To
Successful investors didn't buy the hype from Wall Street, financial media, and politicians who downplay dangers … just so they can earn fees, placate advertisers, and win votes.
Remember this classic assurance?

"Importantly, we see no serious broader spillover to banks or thrift institutions from the problems in the subprime market."
Federal Reserve Chairman Ben Bernanke on May 17, 2007



Oops. Of course, just a year later the financial system melted down … triggering the GREATEST FINANCIAL CRISIS since the Depression.
But successful investors back then understood history. They looked at the financial system underneath the "strong" economy … and saw reasons to be alarmed.
They paid attention to the people and signs others were ignoring …
… so they could be proactive to get in position to prosper while there's still time.
TODAY, there are record levels of consumer, corporate, and government debt …
… and rising interest rates are already triggering loan defaults … to levels not seen since the 2008 crisis.
Stocks indexes are setting bubble highs … and market volatility suggests traders are ready to run for the exits … crashing prices … at the first sign of recession.
And that's just some of the more obvious challenges facing Main Street investors.
But there's GOOD news …
Many successful investors prospered through past market disruptions and YOU can too.
By finding new ideas, strategies, and the right experts you're better able to see what's coming sooner …
… so you can be proactive preparing YOUR business and portfolio to both survive and THRIVE through the next crisis.
Future of Money and Wealth brings YOU important insights from many top experts … so YOU can be more aware and prepared.
Eavesdrop on the Experts …
Imagine being a fly on the wall while some of the biggest brains in economics and investing share expert insights and discuss the most pressing issues facing investors today ..
You don't have to imagine … because the Future of Money and Wealth is all on videotape and ready for YOU to watch from the comfort of your own home or office!
Just ONE good idea can make or save you a FORTUNE …
Explore the future of money and wealth with people well-qualified to have an opinion …
Speakers include Rich Dad Poor Dad author Robert Kiyosaki and outspoken financial pundit and money manager Peter Schiff.
Both men are famous for LOUDLY warning the 2008 crash was coming … in spite of being mocked by mainstream financial media.
Back then the economy was STRONG … but the financial system was FRAGILE. And while many "experts" couldn't see it … Kiyosaki and Schiff did.
And while Federal Reserve chair Ben Bernanke was DEAD WRONG … Robert Kiyosaki and Peter Schiff were RIGHT.
Today Robert Kiyosaki and Peter Schiff are concerned again. And this time they're not alone.
Fannie Mae (yes, THAT Fannie Mae … the one making most of the mortgages in the U.S.) chief economist Doug Duncan points out that most of his predictions from last year turned out to be eerily accurate …
… and then reveals when he thinks the NEXT recession will strike (it's not that far away)
And that's just one of TWENTY powerful expert presentations and panels recorded at the Future of Money and Wealth conference.
Other important topics include …
Where real estate is likely headed … and which niches are best positioned for profit

Why oil and gas are likely headed higher … and the important impact on the economy and opportunity for investors

The fascinating rise of block-chain technology … and how crypto-currencies are changing the future of money and wealth

… PLUS a shocking revelation about the RAGING currency war between the U.S. and the tag team of Russia and China.

Far Away But TOO Close to Home …

You'll discover there's a WHOLE LOT MORE to the sparring between Uncle Sam and Russia and China than the mainstream media lets on.

And while it may seem like it's far away from YOUR income and investments … it's NOT.

If you earn, save, or measure your wealth in dollars …

… you REALLY need to understand the Future of Money and Wealth.

Nearly 400 people in the live audience at the Future of Money and Wealth conference were blown away. They called it "life-changing", "eye-opening", and "invaluable".

But don't take our word for it … watch for yourself …

Here's the GREAT NEWS …

We videotaped the ENTIRE event … all TWENTY presentations and panels …

… nearly fourteen compelling hours of essential education …

… and we've organized them all into one powerful online video series.

Now YOU can hear directly about the Future of Money and Wealth from Robert Kiyosaki, Peter Schiff, Doug Duncan, Chris Martenson, Tom Wheelwright, Brien Lundin, Simon Black, G. Edward Griffin … and MANY other top experts.

You may not know who all these people are right now … but you'll be REALLY glad to hear from them.

Their wisdom is impacting the lives of many millions of people all around the world … and it can help you too.

Real World Investors React …

It's one thing to hear and understand what's happening in geo-politics and macro-economics. It's another to decide what to DO about it at the micro-level.

So we included lots of practical insights from a great collection of niche experts, including …

---

Adam Taggart

Adam started his career as investment banker and saw first hand how broken Wall Street is. Later, he helped a company go from start up to acquisition in Silicon Valley. Today, Adam and his partner Chris Martenson develop and share ideas to help people prosper even when the world is full of uncertainty.

---

Kathy Fettke

Kathy's a highly successful real estate investor, syndicator, and investment club leader.

She's also a frequently featured expert real estate pundit in media and at conferences.

---

Gene Guarino

Gene's a recognized leader in the residential assisted living facilities investing space. He's a trained, but not practicing Certified Financial Planner. Gene saw opportunity in solving one of the major problems facing an aging demographic … and grabbed it.

---

Beth Clifford

Armed with a formal education in classical economics and graduating with honors, Beth cut her business teeth on the streets of Wall Street.

Today she's CEO of a groundbreaking offshore real estate development and construction company.

---

Brad Sumrok

Brad freed himself from the corporate grind in less than 5 years by investing in apartment buildings.

The 2008 financial crisis crushed many homeowners … and made many apartment investors multi-millionaires. Brad not only built a portfolio that survived the crash … he thrived through it.

---

David Sewell

David is a Canadian-born international agricultural investor and entrepreneur operating in Latin America.

With an MBA in Corporate Finance and an extensive background in real estate, securities, syndication, and international business … there's not much David hasn't seen.

---

Damion Lupo

Damion is a modern-day financial renaissance man with expertise in real estate investing, precious metals, and crypto-currencies. He specializes in strategies using alternative assets and sheltering wealth from predators and taxes through qualified retirement plans.

---

Patrick Donohoe

Patrick is a financial strategist and an expert in the unique use of life insurance contracts for enhanced cash management and private banking.

He has a degree in economics, hosts his own financial podcast, and is an avid student of economics, investing, and financial history.

---

Dana Samuelson

Dana has been in the precious metals business for decades.

He owns and operates a long-established precious metals and numismatic coin dealership, and is past-President of the Professional Numismatic Guild.

---

It's said to truly understand a subject, you need to study it from multiple perspectives.

Wealth that took a lifetime to accumulate can be lost or severely diminished in a financial crisis.

To survive and thrive when a financial system collapses or resets takes understanding, awareness and preparation. Future of Money and Wealth is an affordable, fun, and easy way to get started!

A tremendous value …



This program cost MANY thousands of dollars to produce. With travel, hotel and registration … every person at the taping paid thousands.
And the information in this video series is EASILY worth thousands of dollars … because just ONE great idea can make or save you a FORTUNE.
So we could charge a LOT more for this program … and it would be totally worth it.
And of course, we need to charge SOMETHING to cover costs … AND more importantly, so you have enough skin in the game that you'll actually watch it all.
But as you'll see … it's important to get this vital information out to as many people as possible. So we're making it a no-brainer …
Get ALL 20 videos … 14 hours of compelling content …

for only $497

(regularly $1997)
PLUS a SPECIAL BONUS when you act today … the Strategic Real Asset Investing webinar.

HUGE value … great price … powerful, life-changing information. But ONLY if you watch it!
Remember … what you don't know that you don't know could cost you a fortune … just ask all the people blind-sided by the last financial crisis.
"An investment in education pays the best dividend."
– Benjamin Franklin
Good advice. No wonder Ben's on the $100 bill.
Now it's decision time …

You've read this far for a reason.
You're concerned about the future … YOUR future … but while it's easy to be interested, it takes an investment of time, money and effort to actually get educated and busy implementing.
But if you think that's a burden …
Consider the price of NOT being informed and prepared …

And even if "this time it's different" (famous last words) …
.. and there's never going to be another financial crisis … sunshine and unicorns for as far as the eye can see …
Which is worse … to be prepared and not have a crisis … or to have a crisis and not be prepared?
Remember, the course you don't watch can't help.
Whatever you have, you've worked hard for.
And remember … the flip side of a crisis is opportunity, so it's not gloomy … there's a lot to look forward to and plan for.
For the informed and prepared … the future is bright. But for those who aren't … not so much.
With the stakes this high, it's time to …



To your prepared and prosperous future,
Robert Helms and Russell Gray
Hosts
The Real Estate Guys™ Radio Show
Producers of Future of Money and Wealth
P.S. Think about how much financial education you got in school. Most people get NONE … and so they're easily herded into a system designed to feed the banks interest, the government taxes, and Wall Street commissions and fees.
Worse, without context … it's nearly impossible to recognize major problems forming … while bankers, politicians, and financial media claim all is well.
Future of Money and Wealth will shock and enlighten you … and help you prepare yourself and your portfolio to PROSPER through what many experts believe is an inevitable economic re-set.
You're a click away from changing your future …
Get ALL 20 videos … 14 hours of compelling content … for

only $497

(regularly $1997)
PLUS a SPECIAL BONUS when you act today … the Strategic Real Asset Investing webinar.
Just ONE good idea can make or save you a FORTUNE …