How to Create Massive Wealth through a
1031 Exchange and Delaware Statutory Trust
Don't let the tax man pick your pocket … use a 1031 Exchange!
If you think the tax man has gotten out of control in the past century … wait until you see what's coming. Taxes could easily be the difference between you enjoying steady cash flow, creating wealth, and CHOOSING THE LIFE YOU WANT in retirement or just scraping along through life.
A 1031 exchange means real estate investors like YOU can swap one investment property for another … and defer capital gains and depreciation recapture taxes. 
The experts at Wellings Capital are here to share everything you need to know to create massive wealth through a 1031 exchange and Delaware Statutory Trust. 
In this special report, learn: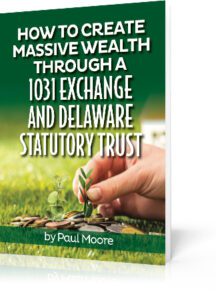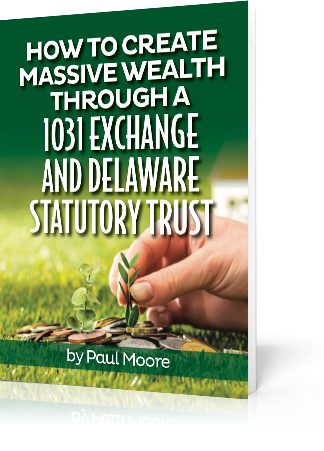 What a 1031 Exchange is and what its limitations are

Advantages of a 1031 Exchange

Disadvantages of a 1031 Exchange

What a Delaware Statutory Trust is and how to use it

And more!
Start seeing the way to massive wealth, and stop the tax man from stealing from you!
Simply fill out the form below to access How to Create Massive Wealth through a 1031 Exchange and Delaware Statutory Trust …