7-Point Checklist for Building
a Syndication Website
Stop making mistakes that cost you time and money
and start seeing results from your syndication website!
Making a great first impression online can open many doors of opportunity with investors!
But building a website can be stressful … and cost you precious time and money.
The experts at Apartment Investor Pro are here to help you avoid some of the most common website mistakes.
Their exclusive checklist will guide you as you get your syndication site up and running and ready to make deals.
In this special report, learn: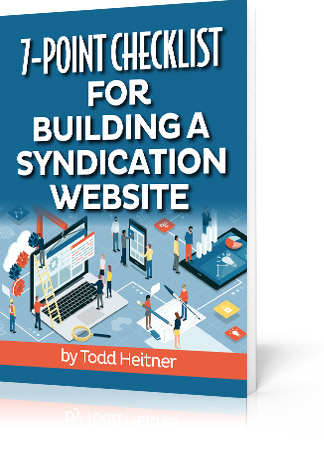 How to choose the right domain name

The difference between low-quality and high-quality web hosting

Essential website elements to include on your page

Tips for automating website work flows

And more!
Simply fill out the form below to access 7-Point Checklist for Building a Syndication Website…