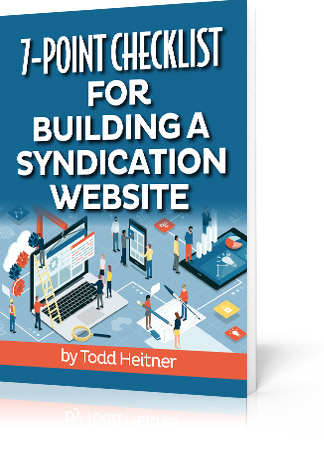 7-Point Checklist for Building a Syndication Website
Stop making mistakes that cost you time and money and start seeing results from your syndication website!​
Making a great first impression online can open many doors of opportunity with investors! But building a website can be stressful … and cost you precious time and money.
The experts at Apartment Investor Pro are here to help you avoid some of the most common website mistakes.
Their exclusive checklist will guide you as you get your syndication site up and running and ready to make deals.
In this special report, you'll discover:
Simply fill out the form below for immediate access …
Discover More Content You'll Enjoy ...
 Global pandemic … Political turmoil … Worldwide economic distress.  It's tempting to just sit back and wait for everything to go back to normal
Learn More »
Apartment Investor Pro – Todd Heitner Automate your business with a professional and hassle-free website solution! Creating your own website can be stressful, pricey, and
Learn More »
Starting and scaling a business requires a lot of strategic thinking, planning and execution. When you're trying to do everything – it's challenging! But you can stop drowning in the details and remaining stuck by operational issues …
Learn More »