4 Tips for Organizing Your
Syndication Business to Scale
Get organized so you can scale your syndication business faster!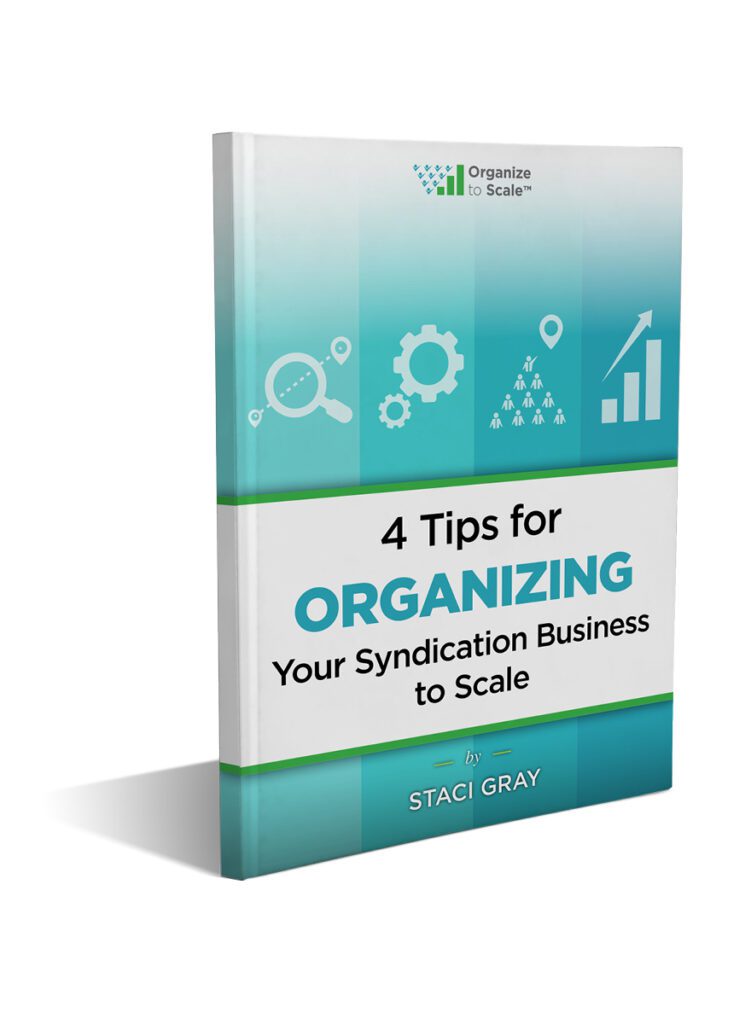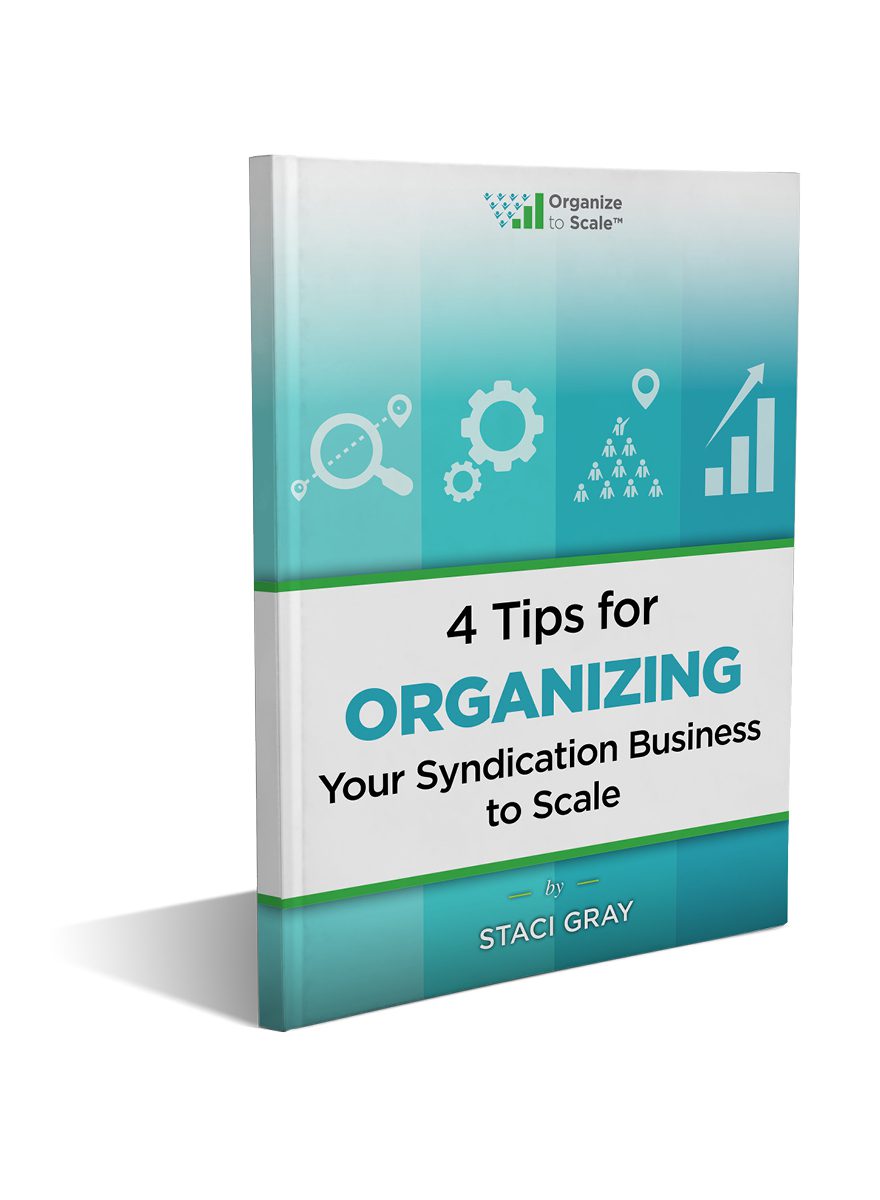 Organizing to scale is beyond growth and profits … it's about freedom.
Getting organized to scale is about managing processes and leading people, so you can consistently solve problems and generate profits without being trapped by operational chaos. 
The gap between idea and profit is called execution – consistent and scalable execution.
These 4 tips will help you bridge the gap between idea and profits quickly and efficiently …
Simply fill out the form below to access

 4 Tips for Organizing Your Syndication Business to Scale …