Live Online Trainings and Classes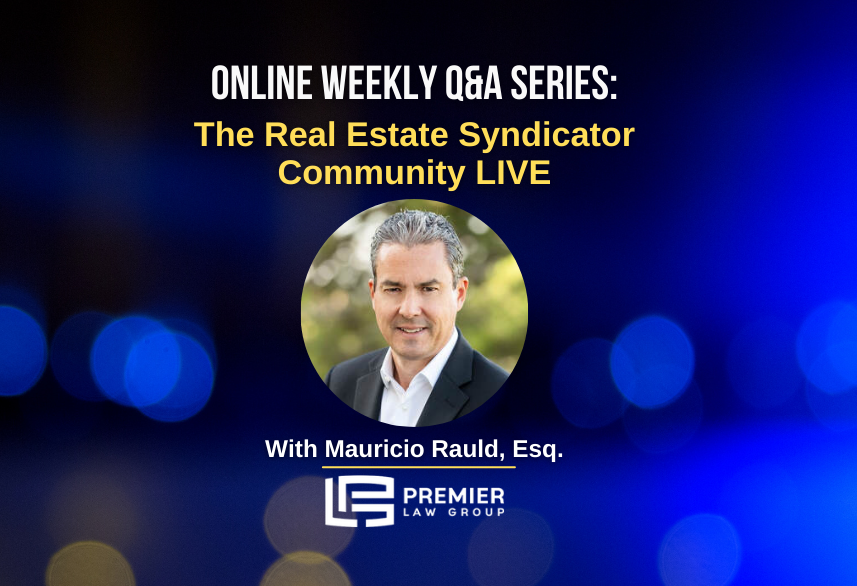 Join our long time friend and personal attorney, Mauricio Rauld for a LIVE online Q&A! Mauricio Rauld is an experienced securities attorney and the founder of Premier Law Group. He focuses exclusively on helping real estate investors and entrepreneurs navigate the complex world of securities laws, ensuring full compliance with federal and state securities laws.
Discover More Events You'll Enjoy ...